By Phil Hecken
Follow @PhilHecken

A week or so ago, I noted in a sub-lede "Coming Soon" I'd be featuring some of the design work of UW reader and designer Matt Harvey. That Matt Harvey (not the former Met/Red and current LA Angel) was this year's winner in my annual Grand Rapids Griffins uniform design contest (you can see his winning design here). After winning the contest, I featured some of Matt's other designs, including last weekend, where Matt shared his entry in the Spokane Chiefs jersey design contest. This is for their St. Patrick's day game.
I also mentioned at the time that the Griffins have now created Matt's jersey, and I've seen it, and it's great. Unfortunately, the images are embargoed until next week, so I (and Matt) can't get into the guts of the jersey reveal (and also images of the jerseys being worn on the ice) just yet. But we will get to those soon, hopefully in the next couple of weeks.
In the meantime, Matt has shared a few more of his jersey and logo designs with me, which I wanted to in turn share with you guys today. I asked Matt to provide a brief description of each, and of course, you can click on each image enlarge. Enjoy!
• • •
Team Logos & Uniforms
by Matthew Harvey
TEAM LOGOS:
Los Angeles Chargers

This redesign logo combines both the original Los Angeles Chargers, as well as the San Diego Chargers history into this design. We get the shield from the original logo, and keep the teams traditional colors, and pay respect to the lightning bolt, and the city of LA, with keeping its initials in the logo.
_______________
Jacksonville Jaguars

A new view and look for the the Jaguars. The logo continues to use the color scheme from the team, but instead of a side view like the teams past and current logo, this design now features a front facing and fierce looking Jaguar. The team has always had a strong logo identity, and I wanted this logo to keep with that tradition.
_______________
Nashville Predators

A team I believe needs a rebrand. I've never understood their current and past logo. Too much detail and it's sometimes hard to tell what animal is featured. With this logo, we actually see it's more a sabretooth tiger. The logo continues to use the current color scheme, and shows a stronger and fierce logo identity.
_______________
Real Madrid

One of the most iconic franchises in sports. This logo is a updated version of the current teams logo.
_______________
NBA UNIFORMS:
I call these uniforms the "Anthem Edition". Uniforms similar to the Statement uniforms, but ones that are to stand as an "Anthem" to the team and it's fans.
Boston Celtics

This uniform uses a bold 3d style look for the uniforms. Similar to ones used for a season by the team.
_______________
Utah Jazz

A new colored version used by the City Edition uniform. This uniform stays more true to the teams current color scheme.
_______________
Brooklyn Nets

This uniform pays homage to the old Brooklyn Dodgers uniforms.
_______________
New York Knicks

Once a Knick. Always a Knick. Wear it on your chest. That's what inspired this uniform.
• • •
Thanks, Matt! OK readers, what say you?

Kreindler's Korner
I had the distinct pleasure of featuring the wonderful artwork of artist Graig Kriendler on two occasions over the summer and fall of 2017, and more recently, in August of 2018.
For those who don't wish to click the links, Graig paints baseball heroes (and regular guys) from the past, and is an immense talent.
Occasionally, I will be featuring his work on Uni Watch.
Here's today's offering (click to enlarge):
• • •
Title: "On Deck for the Triple Crown"
Subject: Mickey Mantle, 1956
Medium: Oil on linen
Size: 40″ x 26″

It was in the beginning of 1956 that Mickey Mantle started to fulfill his promise of super-stardom. Coming off of the re-injury of a hamstring that hampered the last few weeks of the '55 season, Mantle caught fire early. On opening day in Washington's Griffith Stadium, he clobbered two home runs off of Camilo Pascual that were measured as traveling over 450 feet each. The first Yankee home stand of the season provided similar results, with Mantle hitting homers against Ike Delock on successive days. By the end of May alone, the kid from Oklahoma had hit 20 home runs, and certainly, talk of him surpassing Babe Ruth's single season home run mark of 60 became rampant throughout New York.

The Yankees surged in the early months as well, with Yogi Berra supplying twelve homers for the team, many of which coming against pitchers who feared to put him on base with Mantle on deck. Consequently, the duo had started being touted as the most explosive batting duo since the Babe and Lou Gehrig. By mid season, the Yanks were the class of the league, though, sportswriters and fans were focusing on Mantle's individual feats more than those of the club. It was a moon shot during a double-header against the Senators on Memorial Day that catapulted him to national fame, prompting cover stories on him in numerous major magazines, including Time and Newsweek.

Hitting left-handed in Yankee Stadium, the home run, which came off of Pedro Ramos, struck the right field grandstand's filigreed facade, only eighteen inches from the top of the Stadium roof. Had it not been stopped, the ball would have traveled more than 600 feet, and, Mantle would have been the first player to hit a fair ball out of the hallowed park. His home run won the game for the Bombers, and, to add insult to injury, Mickey would hit a 450 foot blast into the right-field bleachers during the second game, also providing the difference in the Yankee win.

Both Mickey and the Yanks kept up their furious pace well into the summer. With the coming of September, Mantle had 47 home runs, needing 14 to break Ruth's record. Additionally, he had a good chance at the Triple Crown, as he was leading both the American and National Leagues in batting average, RBIs, and home runs – something that nobody had done since Ted Williams in 1942.

Though a pulled groin muscle in the first week of the month would keep the center fielder from reaching the Bambino's mark, he was able to finish strong in Boston during the last week of September. He would go on to win the Triple Crown of both leagues, hitting .353, with 52 home runs and 130 RBIs, joining Williams, Lou Gehrig, and Rogers Hornsby as the only players to ever do so. Additionally, he led both leagues in total bases with 376, runs scored with 132, and slugging with a .705 percentage.

His performance made him a unanimous selection for the leagues Most Valuable Player award, as well as the Hickok Belt, which was awarded to the Professional Athlete of the Year. More importantly, Mantle's production drove the Yankees to another pennant, Casey Stengel's seventh in eight years, and eventually, another World Series title.

Pictured is the young 24-year old, as he kneels in the on-deck circle in the middle of his greatest season. Little did he know that for the next 10 years, Mantle would not only be the top player in baseball, but also the best-loved and most widely idolized of all athletes during his epoch.
• • •
Thanks, Graig! You can (and should!) follow Graig on Twitter.

Curling is cool, man…
As many of you know, I'm into curling big time — I currently play in two leagues (Brooklyn and Long Island), and I also teach quite a bit of curling to those who want to "Learn To Curl," both in Brooklyn and out on the Island. In fact, BLCC has many Learn-To-Curl events coming up in the next couple months, so if you ever wanted to learn, there's a pretty good chance I'd be your teacher (you can decide whether or not that's a good thing). But I digress.
As a curler, I have to pay dues to the GNCC (Grand National Curling Club), the price of which includes a monthly digital (and sometimes, print) newsletter. In the most recent one, the GNCC included a very cool graphic on the curling stone, which I'll display below (click to enlarge). Interestingly, their graphic was somewhat small, and was difficult to read. So I ended up googling for the source image and came up with a much larger graphic. I'd actually never seen this before (seems like it was first created in 2014), but it's very cool. If you're into "infographics," this probably qualifies.
Very cool, no?
Curling rocks!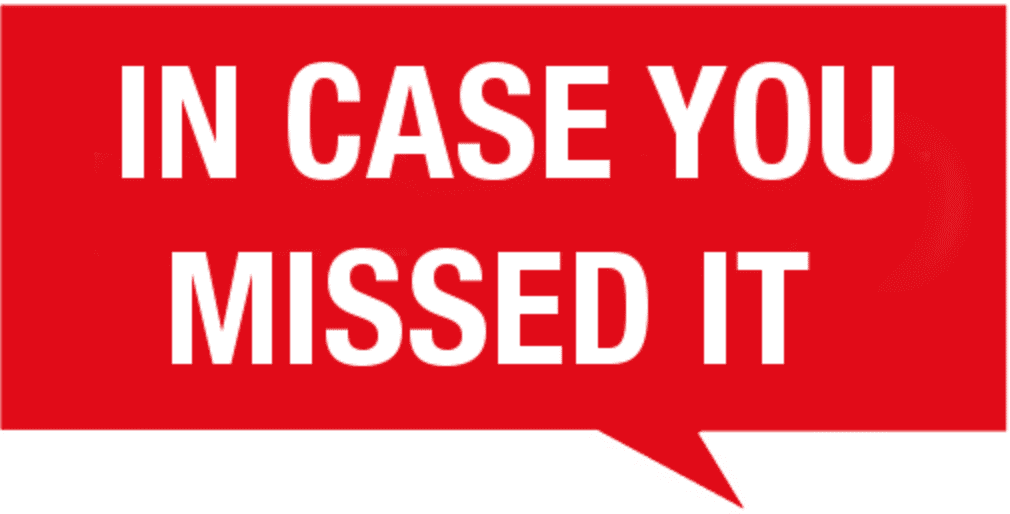 And now a few words from Paul: Hi there. We had some pretty big entries on the site this week, including my Cincinnati travelogue and the first installment of Question Time in a year and a half.
In addition, I had a new ESPN column, about Schutt's new custom-fitted F7 helmet, which is the latest salvo in the football helmet arms race.
We now return you to your regularly scheduled Phil-fest.
The Ticker
By Anthony Emerson

Baseball News: Woah, check out the variety of Yankees uniforms in this shot! I count four different jerseys and five different caps (from @BorchertField). … The Cardinals blog Viva El Birdos has a great rundown of anomalies and quirks throughout The Cards' history. Highly recommended (thanks, Phil). … Flagstaff Films has utterly gorgeous color footage of a Braves/Mets game from May 1962 (from Dan Pfeifer). … Flo Softball has ranked the best unis in NCAA softball (from Alan Reifman). … The @Cut4 Twitter account is doing some pretty amusing photoshops of recently-signed free agents in their new caps (from Steve Flack). … Also posted in the NFL section: the Triple-A Omaha Storm Chasers photoshopped Patrick Mahomes' headband and hair onto their logo, and made it their Twitter profile pic for this weekend.

NFL News: Bruce Arians wants to bring back the creamsicle unis in Tampa (from Lendsey Thomson and our own Alex Hider). … The Eagles have inspired many Philadelphia-area artists (thanks, Paul). … American Airlines put out Cowboys towels on every seat during the team's flight to LA (from Ignacio Salazar). … Cross-posted from the MLB section: the Triple-A Omaha Storm Chiefs photoshopped Patrick Mahomes' headband and hair onto their logo, and made it their Twitter profile pic for this weekend. … Cross-posted in the soccer section: Steelers wideout Ryan Switzer and the German soccer club Borussia Dortmund engaged in some amusing back-and-forth yesterday (from James Gilbert).

Hockey News: @Wafflebored has completed their LA Sharks/LA Kings hybrid jersey, and the results are phenomenal. … The NHL is now in the game-testing phase of player and puck-tracking technology (thanks, Paul). … The WHL's Tri-City Americans are wearing "military appreciation uniforms" on Jan. 18 (from Wade Heidt). … Wisconsin is finally going to wear their awesome new third sweaters in a game today against the US U-18s (from Garrett Van Auken). … Penn State debuted their new third jerseys last night (from Adam Pieski).

NBA News: According to Etienne Catalan, Celtics SG P. J. Dozier (currently with the team's G-League affiliate in Maine) is switching his number with the big club from 50 to 35. 35, as you probably know, has been retired for the Celtics since 1995, following the death of star forward Reggie Lewis in 1993. Dozier is a cousin of Lewis, and the team is allowing him to wear the number in honor of Lewis. Dozier currently wears 35 with the Maine Red Claws, and has worn 35 with other teams. … SportsLogos.net has the inside scoop on the design process behind the Timberwolves' Prince uniforms (thanks, Phil). … Also from Phil:  D Magazine has again taken down the Mavs' City Edition unis. … One more from Phil: The Sixers' official website has a new uniform retrospective article up, this time focusing on the 1970s. … Speaking of the Sixers: Moses Malone's No. 2 is finally being retired, on Feb. 8 at halftime (from Mike Chamernik). … Bennett D. Bennett noticed that both teams in last night's Raptors/Nets game were wearing their City Edition unis, and both were inspired by rappers — Drake for Toronto and Biggie for Brooklyn. … The Bucks' G-League affiliate, the Wisconsin Herd, will be briefly transforming into the Wisconsin Curd (from Shaun Meulemans).

College/High School Hoops News: Add another to the Hail Corporate file: hardhat manufacturer Bullard is supplying fans with hardhats during today's Kentucky/Vanderbilt game to break the record for most people wearing safety headgear in a single location at one time (from James Gilbert). … Pitt Women are wearing throwback unis to honor Lorri Johnson. … Here is a look at the 1979 throwback uniforms Penn Basketball will wear today in the Palestra (from John Elbertson).

Soccer News: The annual class photo of MLS managers was taken yesterday. Note that almost every manager's scarf is the same template, with the exception of Bob Bradley of LAFC and Frank de Boer of Atlanta United. FC Cincinnati's Alan Koch has the same split badge design as most of his peers, but on a different template, while Orlando City's James O'Connor, Whitecaps' Marc Dos Santos and Minnesota United's Adrian Heath have the same template as everyone else, but sans the split badge. Bizarre (from @bryant_rf). … Speaking of Atlanta United, I think this is our first look at their crest with the championship star (from Austin Perry). … Also posted in the NFL section: Steelers wideout Ryan Switzer and the German soccer club Borussia Dortmund engaged in some amusing back-and-forth yesterday (from James Gilbert).

Grab Bag: In a move that probably should've been made a long time ago, Cuyahoga Community College — or "Tri-C" — is changing their mascot to the Triceratops (from Mary Lynn Delfino). … Ian Wright sends along the website of Heel Tread, a site designing and selling socks based off classic race car livery. … Lacoste has revealed Novak Djokovic's Australian Open outfit. … Rugby fans are not happy that the big Munster/Gloucester match featured Gloucester in pink-and-blue hoops and Munster in spearmint green — neither are traditional colors for the clubs (from @greetingsADM). …  As more and more lost bourbon brands are being revived by modern companies, the modernization of the labels can lead to somewhat striking differences between old and new (from Scott Rogers). … the US men's lacrosse national team has revealed the design for their World Champions rings (from Griffin Smith). … As the official Uni Watch Political Logo Guy, I am so glad/angry that Bill Alper sent along the horrific logo for Bill Daley's campaign for Chicago Mayor. Definitely would make the "worst of" list. Boring font, bad use of the city flag instead of an actual letter. … Anyone have an explanation for the weird cast and font on this stop sign in Delray Beach, Fl., that J. Max Weintraub found?