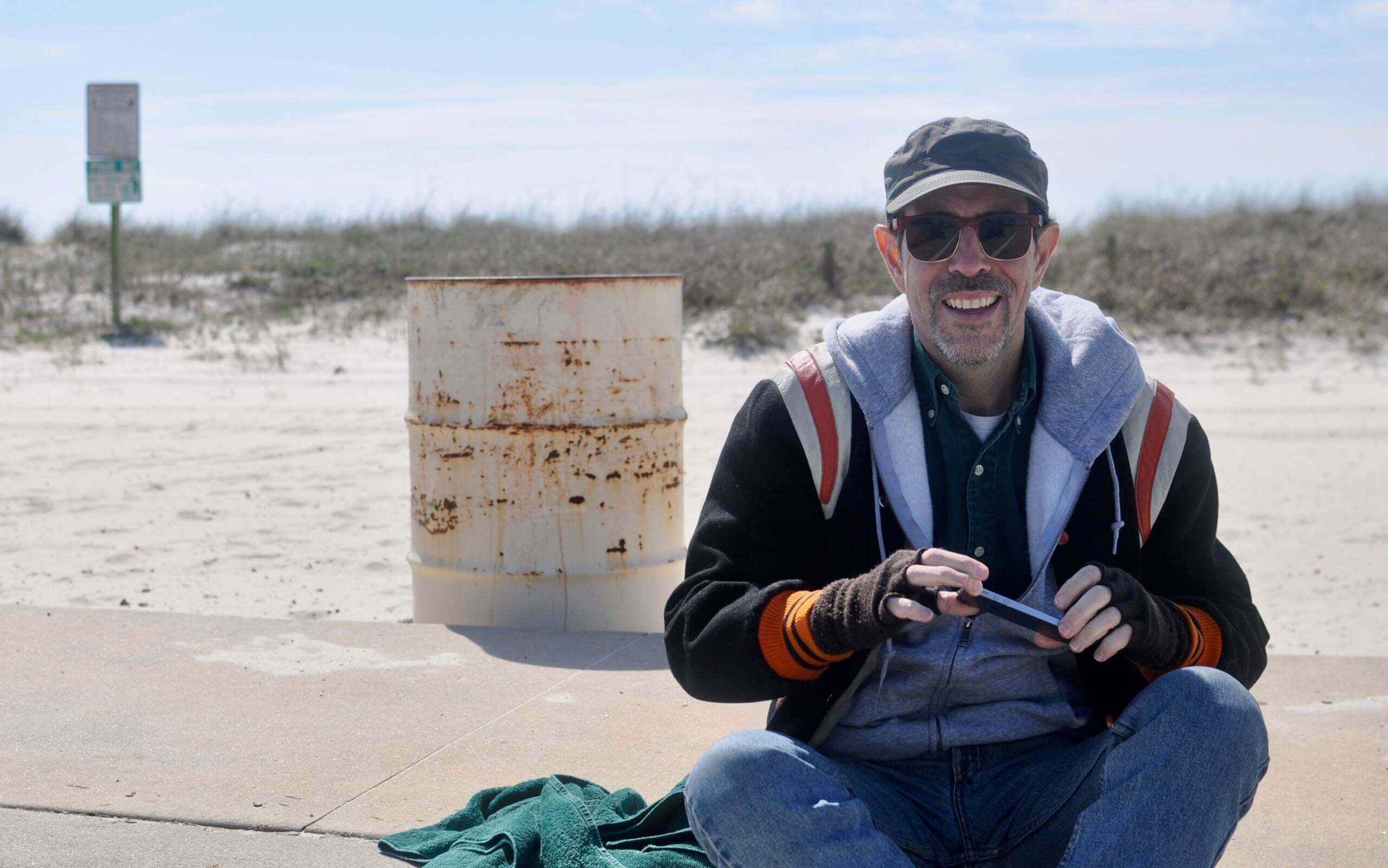 Paul Lukas is a journalist, storyteller, cultural critic, and media artist whose work has appeared in The New York Times, The Wall Street Journal, GQ, Esquire, Fortune, Fast Company, Bloomberg Businessweek, Gourmet, Sports Illustrated, ESPN, Spin, The New Republic, The Financial Times, Slate.com, and many other publications and websites. He is best known for creating "Uni Watch," the sports world's foremost (okay, only) column devoted to uniform design, which has appeared on a variety of different platforms — including this website you're reading right now — since its inception in 1999.
Lukas has been described as "a minutiae fetishist" and "an obsessive esotericist," descriptions that refer to his penchant for finding unlikely topics, deconstructing them in extremely close detail, and sussing out surprisingly engaging storylines along the way. Whereas most people see the Wizard of Oz, Lukas is more interested in the man behind the curtain. Over the course of his career, Lukas has used this sensibility to create media projects covering a wide variety of subject areas, including the following:
Permanent Record began as an inquiry into the stories behind a batch of 1920s and '30s report cards that were found in a discarded file cabinet, and later expanded to become a broader examination of found objects and the stories they have to tell.
Key Ring Chronicles is a crowd-sourced project that explores the stories behind the objects people keep on their key rings.
Beer Frame: The Journal of Inconspicuous Consumption, a zine published from 1993 through 2000, examined consumer culture in excruciatingly close detail. Its first six issues were compiled into the book Inconspicuous Consumption: An Obsessive Look at the Stuff We Take for Granted, From the Everyday to the Obscure (Crown, 1997).
Pandemic Porch Cocktails is a photography project that documented the daily cocktail hour on the photographer's front porch for 424 consecutive days during the Covid-19 pandemic.
My Pet Troll documents the relationship between a writer/webmaster and his most persistent and bellicose troll.
Naming Wrongs is a line of T-shirts that pushes back against the selling of stadium and arena naming rights to corporate interests.

 

Unified, a collaboration with fellow sportswriter Chris Creamer, was a short-lived podcast that covered the same basic subject area as Uni Watch.
Gromm•It is an art project that explores the juxtapositions resulting from the installation of metal grommets in unlikely surfaces, especially foodstuffs.
The Candela Structures, a collaboration with the architect Kirsten Hively, documents the surprisingly complicated history of a set of super-cool fiberglass structures in Queens, New York.
One-Man Focus Group, a weekly column that ran on The New Republic's website in 2013, took a close look at the worlds of consumer culture, design, and branding.
Show & Tell was a live storytelling series in which participants were encouraged to bring an object of personal significance and talk about it for up to three minutes.
Fire Wayne Hagin Already! chronicled the on-air foibles of a particularly incompetent baseball radio broadcaster and advocated for his dismissal.
Lost in America, a monthly travel column focusing on road-tripping, Americana, regional subcultures, and the like, appeared in Money magazine from 1998 through 2004. Unfortunately, most of the entries are no longer available on the internet.
While not a distinct project per se, these articles written for the now-dormant design website re:Form all explore slightly eccentric topics, such as the design of bike racks, things that make a "click!" when they snap shut, and giant fiberglass animals.
Lukas has appeared extensively on TV and radio (including two appearances on Late Night with Conan O'Brien). He lives in Brooklyn, New York, is left-handed, and does not have a middle name.