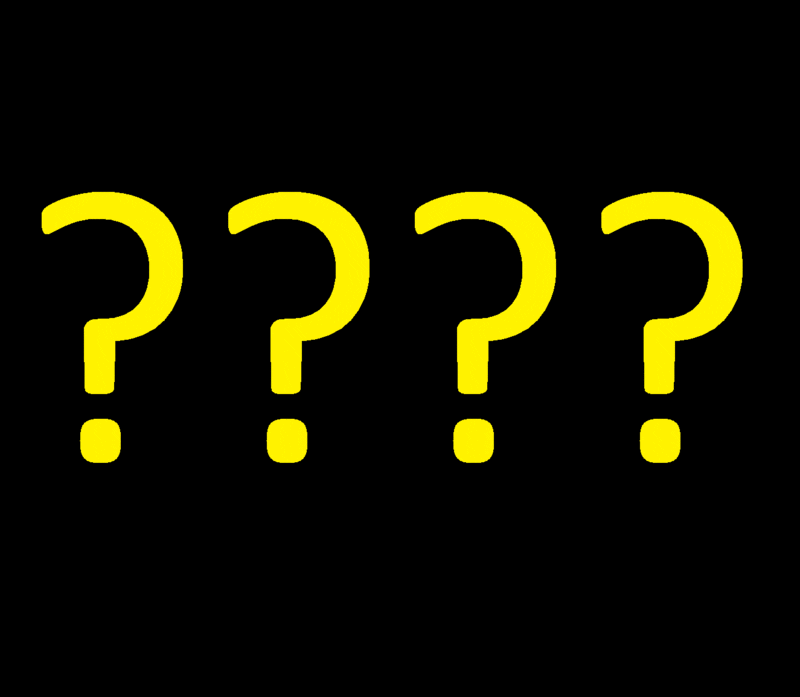 Matt Harvey
[Editor's Note: Paul is on his annual August break from site. Deputy editor Phil Hecken is in charge from now through today, although Paul is still on the clock over at ESPN and may be popping up here occasionally.]
By Phil Hecken
Follow @PhilHecken

I'm pleased to announce that the winner of the Grand Rapids Griffins Jersey Design Contest for 2018 is (as you see above) Matthew Harvey. Congratulations to Matt on having his jersey submission selected. He'll now work with the Griffins to have this come to fruition, and the team will wear a (hopefully exact replica) version of this on December 29, 2018. The team will not only wear jerseys based on Matt's design, they'll auction them off to fans for charity after the event. Matt will be invited to the game as a guest of the Griffins and (if they've do what they've done with other UW contest winners in the past) give him the VIP treatment at the game. So congratulations, Matthew!
My thanks again to everyone who participated, whether you made it to the final 12 or not, as well as to Allie Benner from the Griffins, who facilitated this year's contest. My thanks also to everyone who voted in the contest. There were some, ahem, hiccups — but with the help to the great Larry Torrez (from whom you'll hear more below), we ran a nice clean and fair contest. Any of the 12 finalists would have been a great choice, but there can be. only. one.
As a quick aside, probably half of the submitters (maybe more, I never really did the math) send me their design with some comment(s). Most of them are of the "here's my submission" or "thanks for hosting this" variety, but some of the submitters went to great lengths to describe their submission or to impart some other information.
I loved what Matt sent in with his (now winning) submission:
Hello,

My name is Matt Harvey.
I'm a huge fan of the Uni-Watch Site and these design contests.
Attached is my entry for the Grand Rapids Griffins Jersey Contest.

If you have any questions, please let me know.
Thanks,

Matt Harvey

(Oh…i'm not the Matt Harvey for the Cincinnati Reds. haha.
Im the Utah Jazz fanatic Matt Harvey from Ogden, UT. haha)
Thank God you're NOT that Frat Harvey, er, Matt Harvey! And thanks for the clarification.
Once again, here were your 12 Finalists, and here's a look at the submissions from all 61 participants.
Thanks ladies and gents.
[adrotate group="2″]
Timberwolves Introduce "New" Uni
Yesterday the Minnesota Timberwolves introduced a new/old/fauxback uniform which they will debut on October 31 (against the Jazz) and will wear an additional four times (for a total of five) this season. I'm not sure if this is another of the ridiculous "names" Nike gives to its uniforms, but this one is called "Classic." May the UW Gods strike me down if this joins the other four verboten names.
First, the corporate speak:
The Classics Edition will celebrate the team's heritage in honor of their 30th season and feature the same uniform design that the team wore from 1996-2008; all black with green tree lining. The uniform was unveiled through a video earlier today that can be viewed at www.timberwolves.com/30th. The team will be putting out content on that site all season long to celebrate 30 years of Timberwolves basketball.
Lets take a look at the uni:
The pants are asymmetrical with their placement of logos: the T-wolf and the "MT". The "MT" is on the front left leg, while the wolf is on the side of the right leg.
Here's an upclose look at the wolf logo:
There is also a 30th season logo that will "appear on creative elements and merchandise throughout the season":
Oh yeah, almost forgot the hype video:
🌲🌲🌲🌲🌲🌲🌲🌲🌲🌲🌲🌲🌲🌲
🌲 🌲
🌲 THEY'RE BACK 🌲
🌲 🌲
🌲🌲🌲🌲🌲🌲🌲🌲🌲🌲🌲🌲🌲🌲 pic.twitter.com/AuNSmnPXVN

— Timberwolves (@Timberwolves) August 30, 2018
You can see more (and the entire T-wolves set of uniforms, plus a few photos of the original unis) by clicking here.
This is another uni that I never really liked when it came out, but it's grown on me over the years. I can certainly tolerate its return for five games this year — and I'm sure the fans will love it (as will the retailers). It's probably the most distinct set of unis for a pretty vanilla team that's had a moribund playoff life for its existence. Maybe that changes now. Or maybe not. Either way, the originals are back for a few games this year.
[adrotate group="2″]
UTenn Unveils "New" Unis
In quite possibly college football's worst kept secret (at least for this month), the University of Tennessee Volunteers introduced new uniforms yesterday afternoon — actually, while they're technically new, they are really more of a throwback to 1998.
What's new and different? Well, for one thing, the white helmet returns to a completely solid orange stripe. Previously the back of the helmet had a checkerboard pattern at the base.
Also changed are the pants. They're completely white (both home and road — apparently there will be no orange pants and also the team is ditching the "smokey gray" alternate as well). Last year, the pants had orange stripes which also contained the unfortunate checkerboard pattern at the base.
The team will also reportedly wear black cleats again, as well. All this is a nod to the 1998 National Champs, who were quarterbacked by a guy not named Peyton.
Here's the obligatory hype video:
Who says you can't go back?@Academy // @Nike #PoweredByTheT pic.twitter.com/Yrw1o8nHH0

— Tennessee Football (@Vol_Football) August 30, 2018
Here's a look at the home and road (graphically) by my buddy Chad Fields (who had actually tipped me wise to this on Wednesday)
So there it is, the secret is out. Here are the mockups of what you'll see this season. Possible chance for 20th anniversary helmet decal to come later. pic.twitter.com/Y63mDjoVLr

— Chad Fields (@CfieldsVFL) August 30, 2018
The team didn't release a ton of photos, but here's what we did get:
Nice, right? Anything without that checkerboard stripe is an improvement, and it will be interesting to see the team going old school with the black shoes. Hopefully they'll pair those with calf-high white sanis (think USC or 'bama). That will be very sharp indeed.
[adrotate group="2″]
About The Griffins Contest Polling
As mentioned in today's lede, I asked Larry Torrez if he'd be kind enough to break down the new polling being used for the Griffins Jersey Design Contest. I wanted to see how much "cheating" or "vote stuffing" took place each day. Since Larry set the poll up, he obliged. Here's Larry…
. . .
Results for GRG Jersey contest and some notes…
By Larry Torrez
First off, a tip o' the Hat to those who took the time to participate in this years contest. Producing quality designs can be a challenging experience at any time. Presenting them to ones peers, especially those who are denizens of Uni Verse, a very uni savvy bunch indeed, is double tough and deserving of praise.
I had asked Phil to use the Typeform app for this years GRG Jersey contest for a couple of reasons. One. It's easy to operate (it really is Phil!) and does a good job presenting and gathering voting data. Secondly, It allows for real time viewing of said voting data and when it happens, identify, and remove obvious vote stuffing (via IP Address). I had read the complaints in the comments section about vote rigging more often than I would have liked. We wanted a fair, honest accounting of the votes and I believe we got just that.
I wanted to share with you some of the more interesting numbers in the vote. Over a third of all the votes were cast by smartphone, and the contest averaged near 800 votes for each group. That may not sound like a big number until you look at this number 16704. That is the number of people who actually viewed Group A but did not bother to submit their vote. That my friends is a bigly huge number. Our goal was to have a clean and fair contest, and I believe we succeeded in that.
Here is a rundown of the numbers:
Just so you know, 3% to 5% of a large vote are duplicates and are very easy to track and remove.
Group A
1242 votes
280 or 22.54% of the submittals were duplicates submitted by 5 people.
Group B
547 votes
37 or 6.76% of the submittals were duplicates submitted by 3 people.
Group C
644 votes
34 or 5.27% of the submittals were duplicates submitted by 3 people.
Group D
625 votes
232 or 27.07% of the submittals were duplicates submitted almost exclusively by 2 people.
A dozen or so people, out of the thousands of people who voted, decided that voting often was the smart thing to do. It wasn't. Would counting all the duplicate votes have changed who made the final round? In a word, yes. Did it happen? No.
When passing on voting data to Phil I noticed that some people were still stuffing the ballot box days after the contest ended.
. . .
Thanks, Larry!
[adrotate group="2″]
Raffle reminder: In case you missed it earlier this week, our friends at Vintage Brand are raffling off two free items from their extensive catalog for a pair of lucky Uni Watch readers.. Full details here.
[adrotate group="2″]
The Ticker
By Kris Gross

Baseball News: I agree with this guy: Dear Padres, pick a uniform, stick with it (from John Mahaffey). … This article features a great look at old Pacific Coast League uniforms (from jmac6540). … Pop Chart has a cool print of baseball's uniform history, which includes 121 different unis from baseball's past (from Josh Pate). … Plaques that appear to have been stolen from Citizens Bank Park were found in a Philly scrapyard (from Michael).

NFL News: Two Holleys, no FINOBs (from Pro Football Journal). … TJ Watt wore cleats paying tribute to other other Pittsburgh teams last night (from Mike Slavonic). … The Panthers concluded their preseason with a third consecutive never-before-seen uni combo last night. … The Jags wore their new black jerseys for the first time last night (from Clint Richardson). … The Eagles had no midfield logo or painted endzones last night (from Blake Fox). … The initial reactions to the Bengals changing their helmet design in 1981, well, wasn't great (from Damon Amendolara).

College Football News: Eastern Kentucky went all black last night. … Here are this weekend's uni combos for TCU, Oregon, Virginia,
Kansas, Texas State, Kent State, Utah State and Stony Brook (from Casey Loerwald, Noah Kastroll, Patrick Homa, Ben Jamin). … Mississippi's new white helmets have a state outline sticker on the back, featuring a shark fin (from our own Alex Hider). … Hardin-Simmons University has new helmets for the first time since 1990 (from Jordan Hofeditz). … Purdue has some pretty sweet train tracks painted on their field (from Adam). … The story behind South Carolina's script helmets. … Kentucky will honor offensive line coach and linebacker, who are both battling cancer, with helmet sticker this season (from Travis Coffey). … New wordmark for NC State's endzones (from ACC Tracker). … Florida State will use old school endzones (from Jim Weber). … Michigan State gave a preview of players' warmup gear and coaches' getup. We definitely need more of these (from Jeff. … Here's a preview of new uniforms for Garden City Community College (from Scott Nuzum). … Josh Claywell sent in this sweet helmet, that his high school is currently wearing.

Hockey News: Pete Wentz of Fall Out Boy wore a modified John Tavares jersey at last night's concert at Nassau Coliseum (from Mike Chamernik). … This video shows the Penguins' ice being laid down and painted (from Tommy).

College Hoops News: Villanova has new unis for the upcoming season (from Bill Russo).

Soccer News: Ever seen a player wear No. 306? Now you have, and here's why. … Now for some notes from Josh Hinton: Footy Headlines put together an overview of all 2018-19 Bundesliga kits. … Atletico Madrid's third kit has leaked.

Grab Bag: After some controversy earlier this week, the US Open is changing its policy on women changing their shirts. … Delcastle Technical High School in Delaware has new volleyball uniforms. … Neil Armstrong's spacesuit is slowly falling apart.
[adrotate group="2″]
And Finally…
Well boys and girls, my annual August run during Paul's sabbatical is officially over today. Can't believe tomorrow is September 1st!
There are so many folks I have to thank, this may appear like a credit scroll at the end of a movie. So if you're one of *those* people who leaves at that point in the movie…well, sayonara. For everyone else…
First and foremost I want to thank the entire UW crew, all of whom stepped it up this past month to assist me in bringing you the (hopefully pretty great) content we had this past month:
Thanks to John Ekdahl, our webmaster, who also fills in for me during the weekends during August, for his stellar work behind the scenes; Brinke Guthrie, who contributes the "Collectors Corner" every Tuesday, and also contributed a great post on US Open fashion; and our ticker-dudes: Jamie Rathjen, who not only held down the ticker fort, he stepped up with not one but TWO ledes this month; Alex Hider, also solid and who contributed a lede of his own; Anthony Emerson, who also wrote a piece (and an off-uni one at that), looking at the political logos of 2018; and Kris Gross. (Heh, that sounds like a commercial.)
I also want to thank the "may as well be on the UW staff" guys who all stepped up and worked with me on articles this month: Jimmer Vilk, Graig Kreindler, Ronnie Bolton and UW Stalwart Chance Michaels (he loves it when I call him a stalwart). Also thanks to Wafflebored, Derek Smith, Chris Whitehouse (aka "ManCave" with more great colorizations), Don Stokes (another stellar colorizer), and Mark Anderson, all of whom were awesome and helped provide some pretty amazing content!
Finally, my biggest thanks go out to Larry Torrez for all his work on the Griffins Uni Contest polling. He is the reason the voting went as smoothly as it did, and believe me, that is no small task. He went above and beyond on this one!
And finally: thanks to all of you, the readers, for coming to Uni Watch every day (right?) and letting us do what we do. You're what makes this little community great.
Gotta love when I get a tweet like this. It makes it all worth it to me:
Just wanted to say you are KILLING it this August at Uni-Watch Phil. You're back and forth with Vilk today was the stuff of legend!

— madmikeandfriends (@bigsliceofwrong) August 31, 2018
I know college football season has already started — but I'm taking this weekend off. I'm pleased to announce the entire SMUW crew (Terry Duroncelet, Joe Ringham, Rex Henry, Dennis Bolt, Kyle Acker and Ethan Dimitroff) will all be back this year, and well restart the Sunday Morning Uni Watch with a week one wrap next Saturday, followed by a rundown of week 2 the next day (and we'll be on every Sunday for the rest of the season). These guys are all also great and what makes UW the best place for all your college football uni needs!
Finally FINALLY: thanks to Paul for letting me steer the ship in his stead once a year during the weekdays. Hopefully I didn't hit an iceberg along the way. I know this was a very stressful time for him so I'm glad I could help him lighten the load.
I'm giving you the keys back now, buddy. She's all gassed up and I gave her a bath.
[adrotate group="2″]