In mid-January, a T-shirt leak gave us hints about two of this year's MLB City Connect uniforms, including Atlanta's. In late February, there was another leak, this time of six City Connect sock designs, including Atlanta's. Three weeks later, a retail shop put what appeared to be Atlanta's CC jerseys out on the selling floor. So with the horse long since having left the barn, the team has now finally gone ahead and unveiled the new CC design, which, as the leaks have all been suggesting, is an odd tribute to Henry Aaron's record-breaking 715th home run.
As you can see above, the design is a modified version of the team's 1970s "feather" design, which Aaron was wearing when he broke Babe Ruth's home run record on April 8, 1974. Here's the rear view: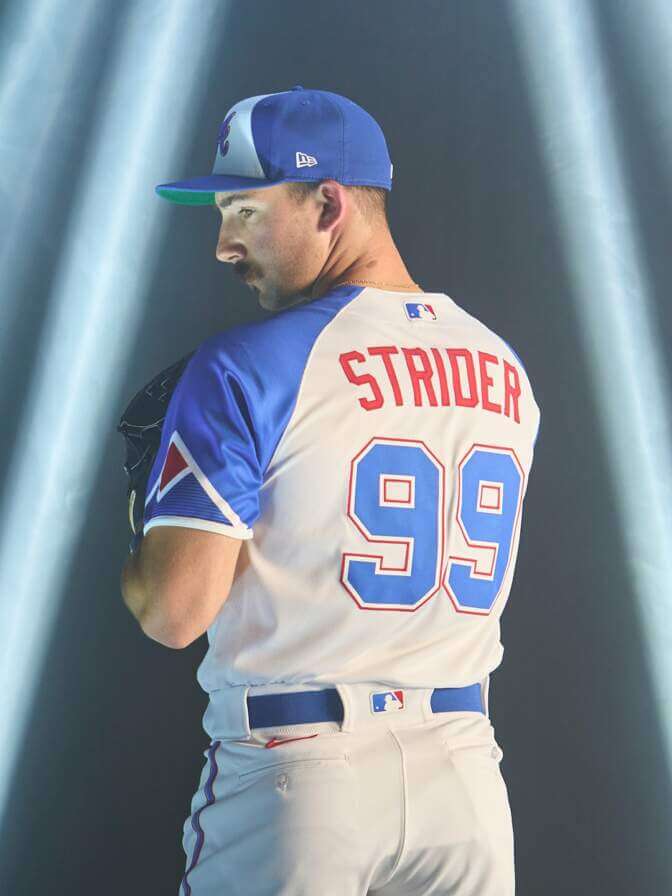 The uniform will make its on-field debut on Saturday, April 8, when Atlanta hosts the Padres, and will be worn for all subsequent Saturday home games this season.
As we've already seen via the leaks, the jersey has a "715" on the inner collar (mimicking the graphic that flashed on the scoreboard as Aaron was rounding the bases). It also has "Keep Swinging #44" embroidered above the jock tag as does the cap's underbrim — which, in a nice period-appropriate move, is green: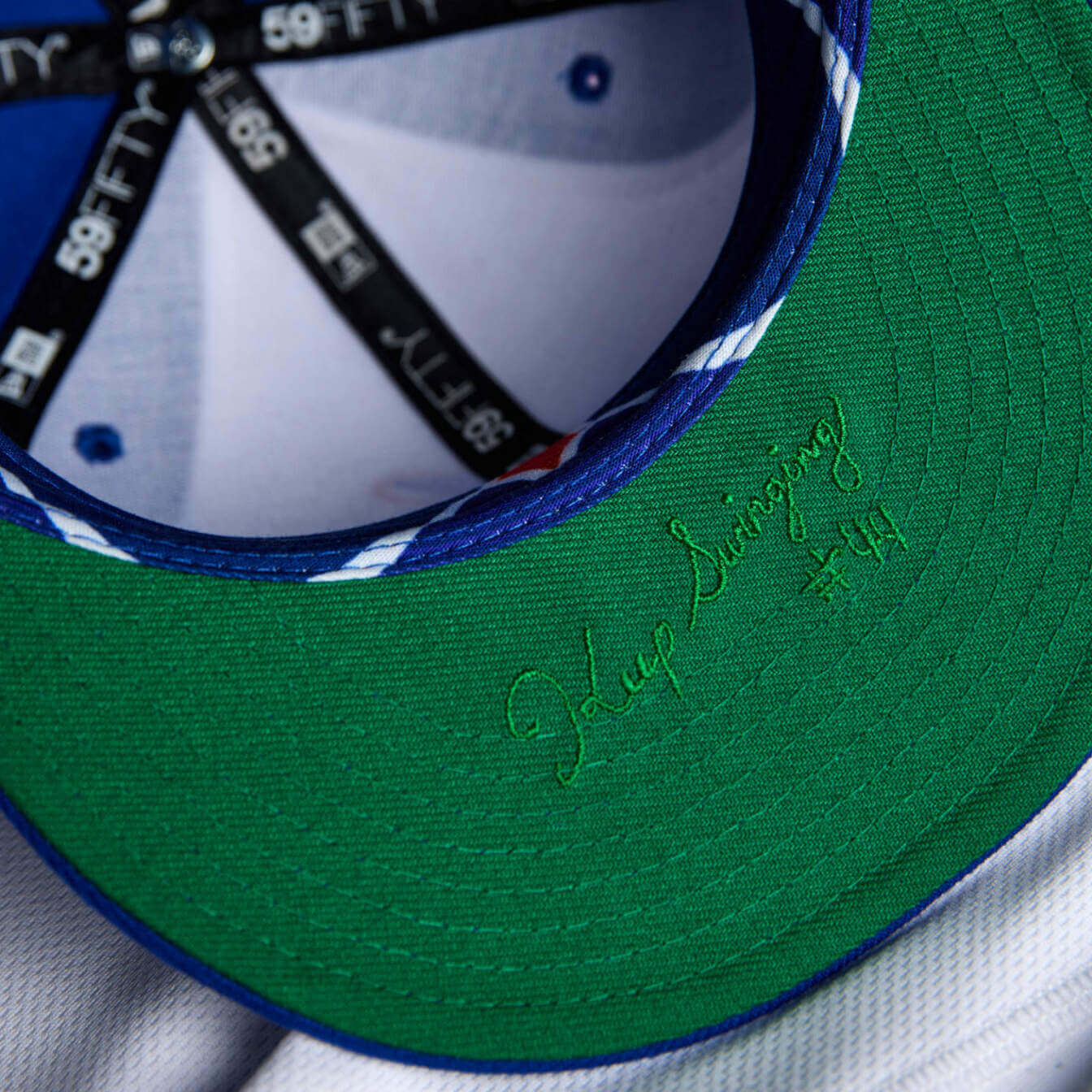 Here's a breakdown of all the "storytelling" details: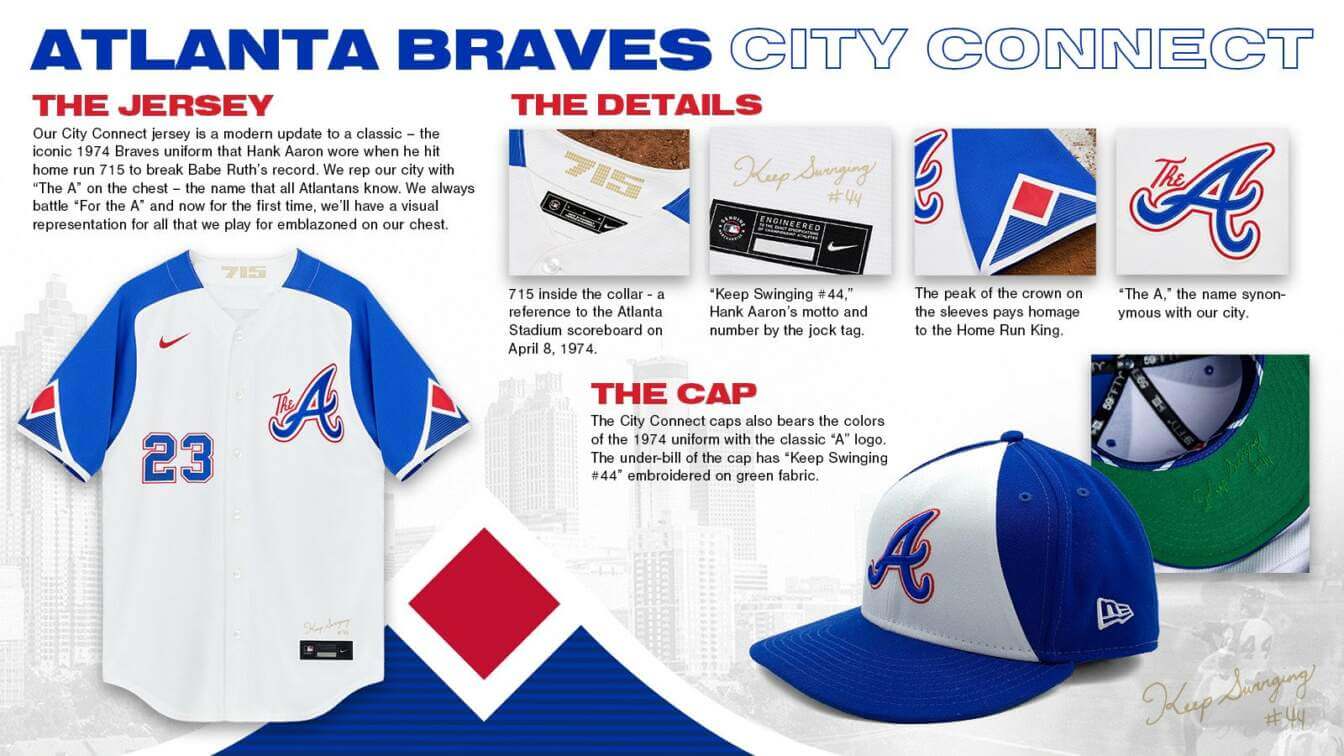 Additional photos and info can be found here.
One thing is still very puzzling, at least to me: Why would you debut this design on the 49th anniversary of Aaron's historic homer? Why not wait a year until the 50th anniversary? Very strange.
Meanwhile, MLB has also revealed the on-field debut dates for the rest of this seasons's CC uniforms:
Texas Rangers: April 21
Seattle Mariners: May 5
Cincinnati Reds: May 19
Baltimore Orioles: May 26
Pittsburgh Pirates: June 27
No word yet on the unveiling dates. In the past, however, CC unveilings have taken place a few days before the on-field debut.