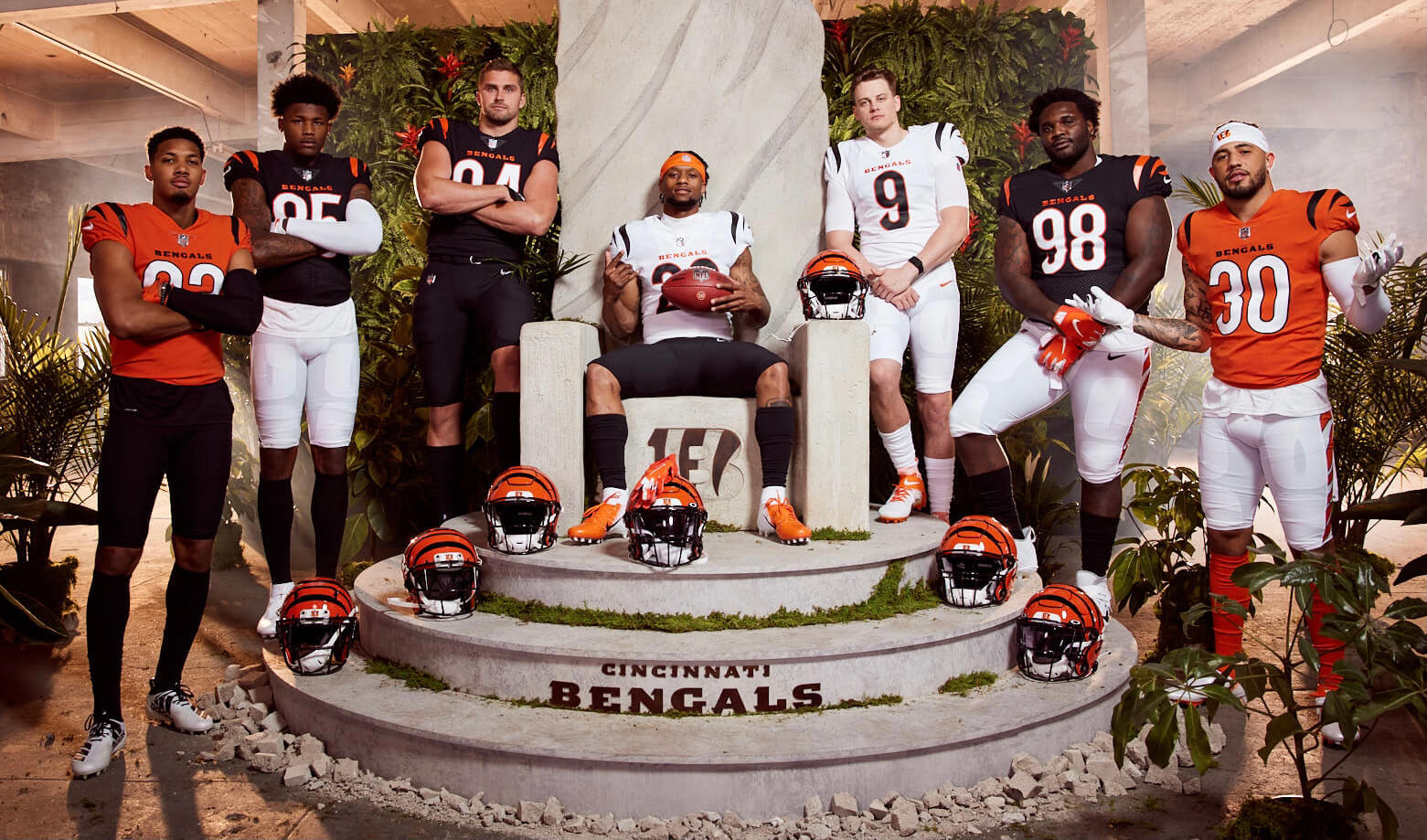 For all photos, click to enlarge
The Bengals unveiled their new uniforms yesterday morning. The team has a pretty decent page devoted to the new set here.
Let's start with some basic facts and information:
• Just like before, the black and white jerseys will be the primaries, and the orange jersey will be the alternate.
• The photo above shows seven players wearing seven different uni combos. It may look like there are two guys wearing the same black-over-white combo, but there are actually two different white pant designs — one with white/orange striping and one with white/black striping:
• According to sports color guru Donovan Moore (aka TruColor), the shade of orange has been slightly darkened:
I mentioned this somewhere, but the #Bengals have indeed darkened their Orange slightly for 2021 (along with the uniform change)…old vs. new:

(cc: @UniWatch , @PhilHecken , @sportslogosnet) pic.twitter.com/CNHgJoKgtk

— TruColor (@TruColorNet) April 20, 2021
• The helmet, as the team announced in advance, is completely unchanged.
• Here are some side-by-side comparisons of various uni combos: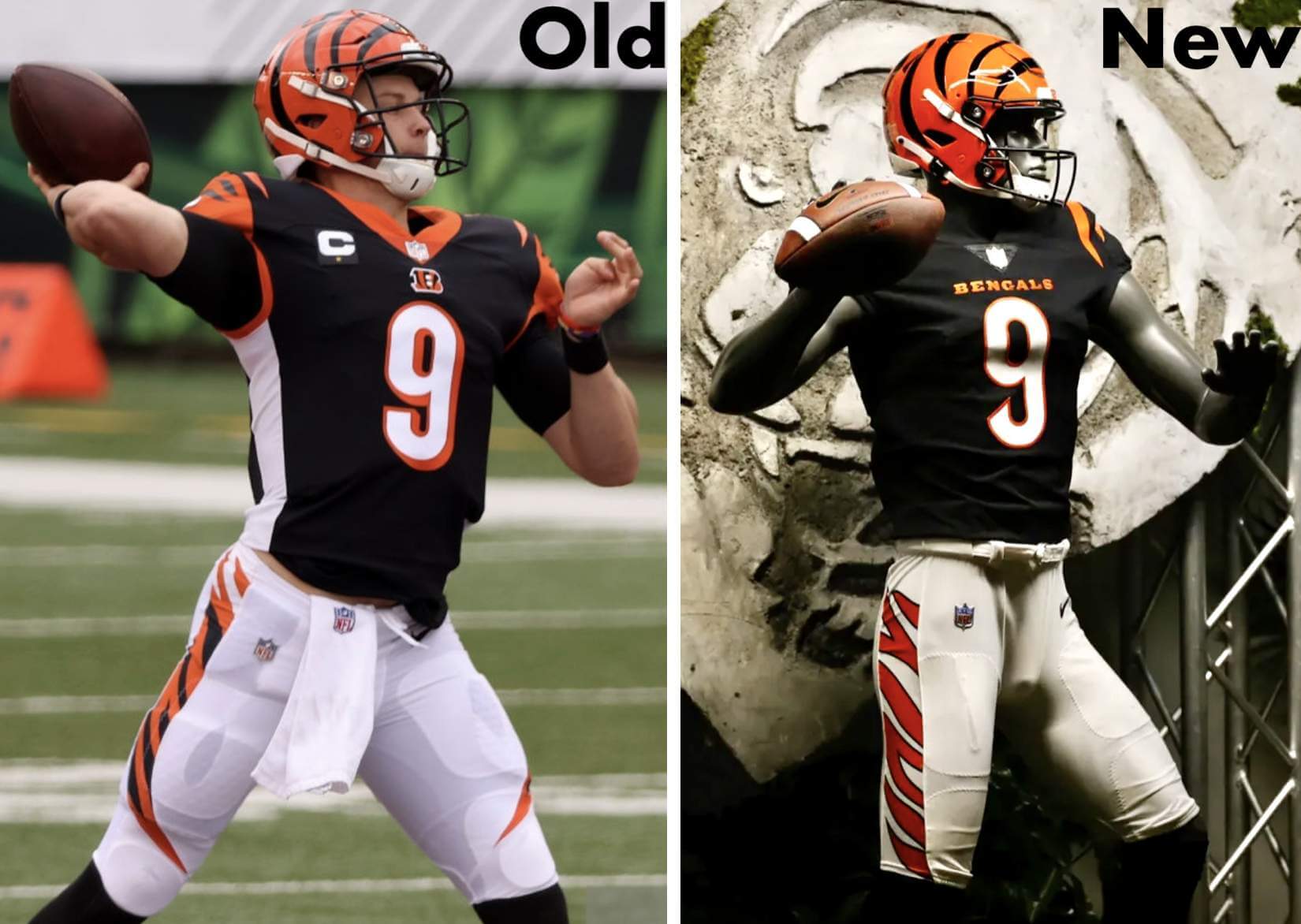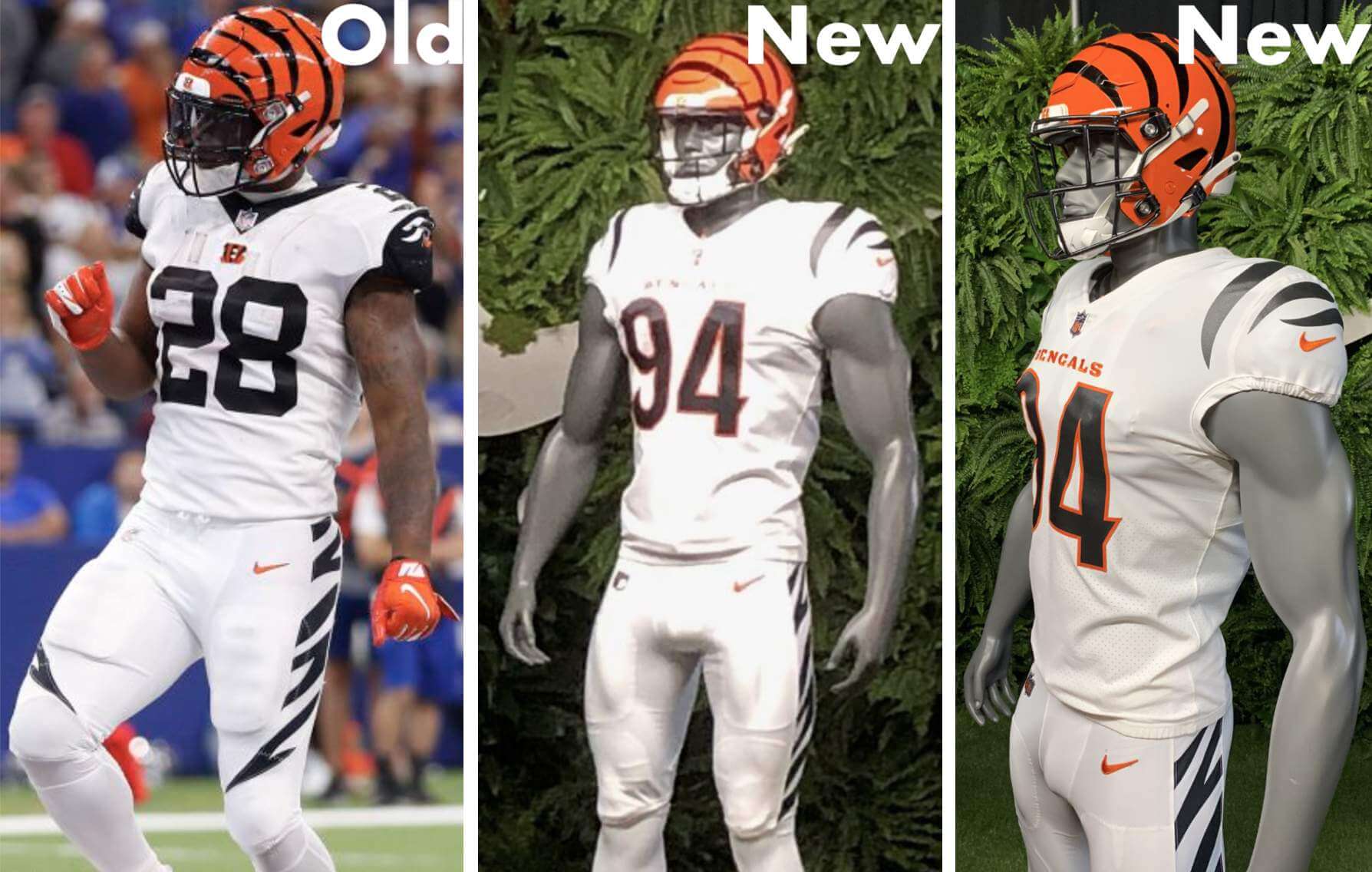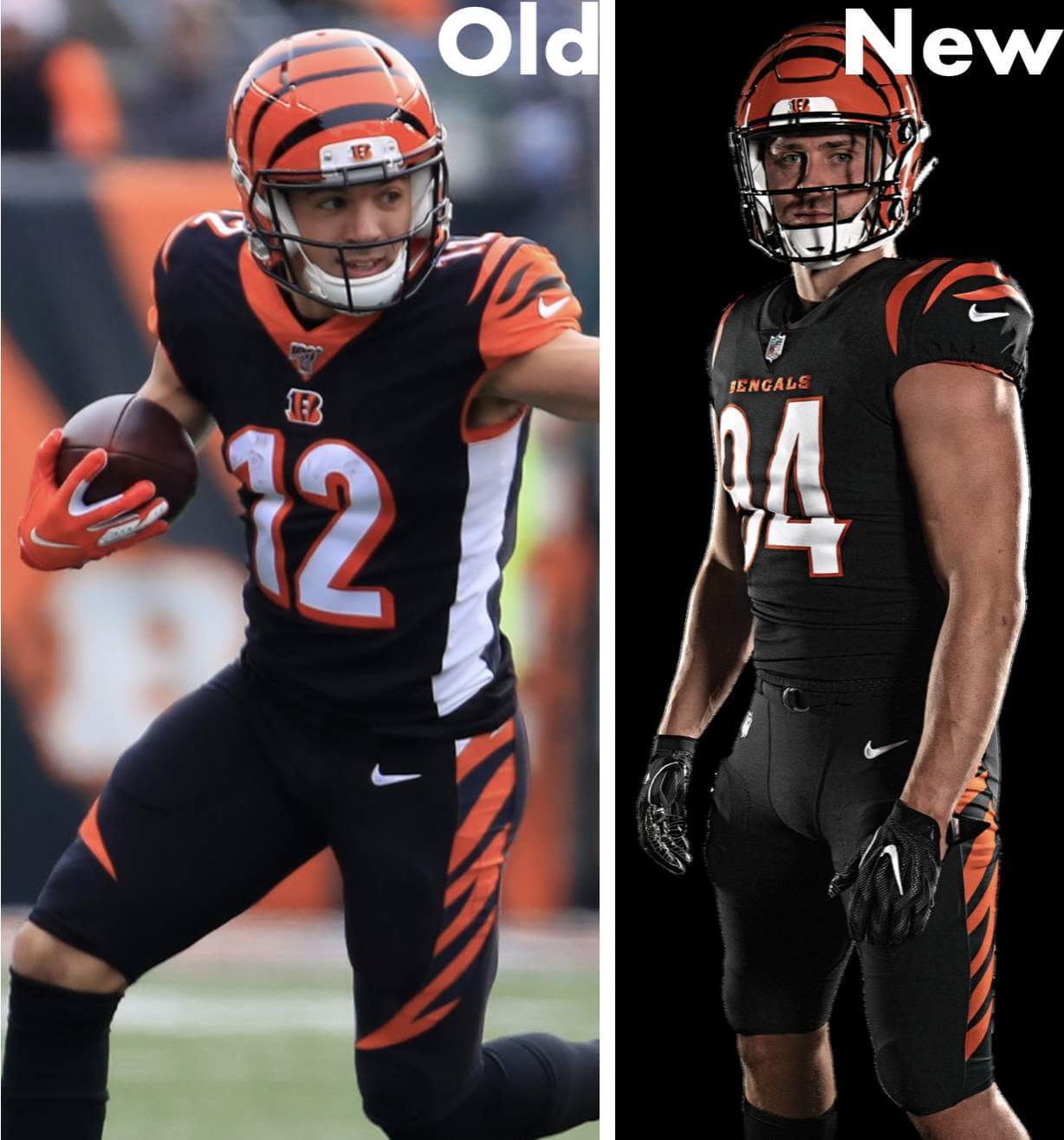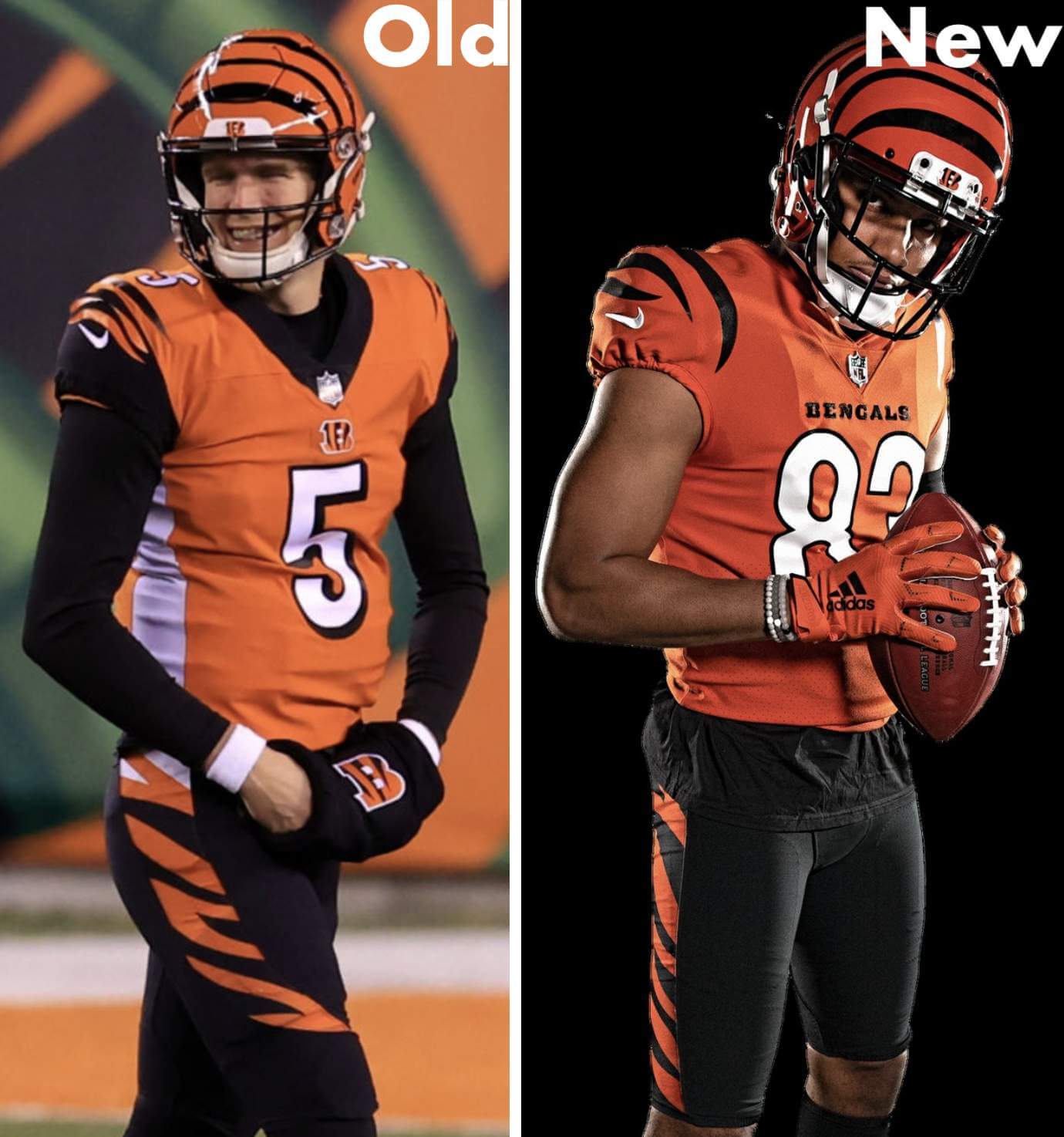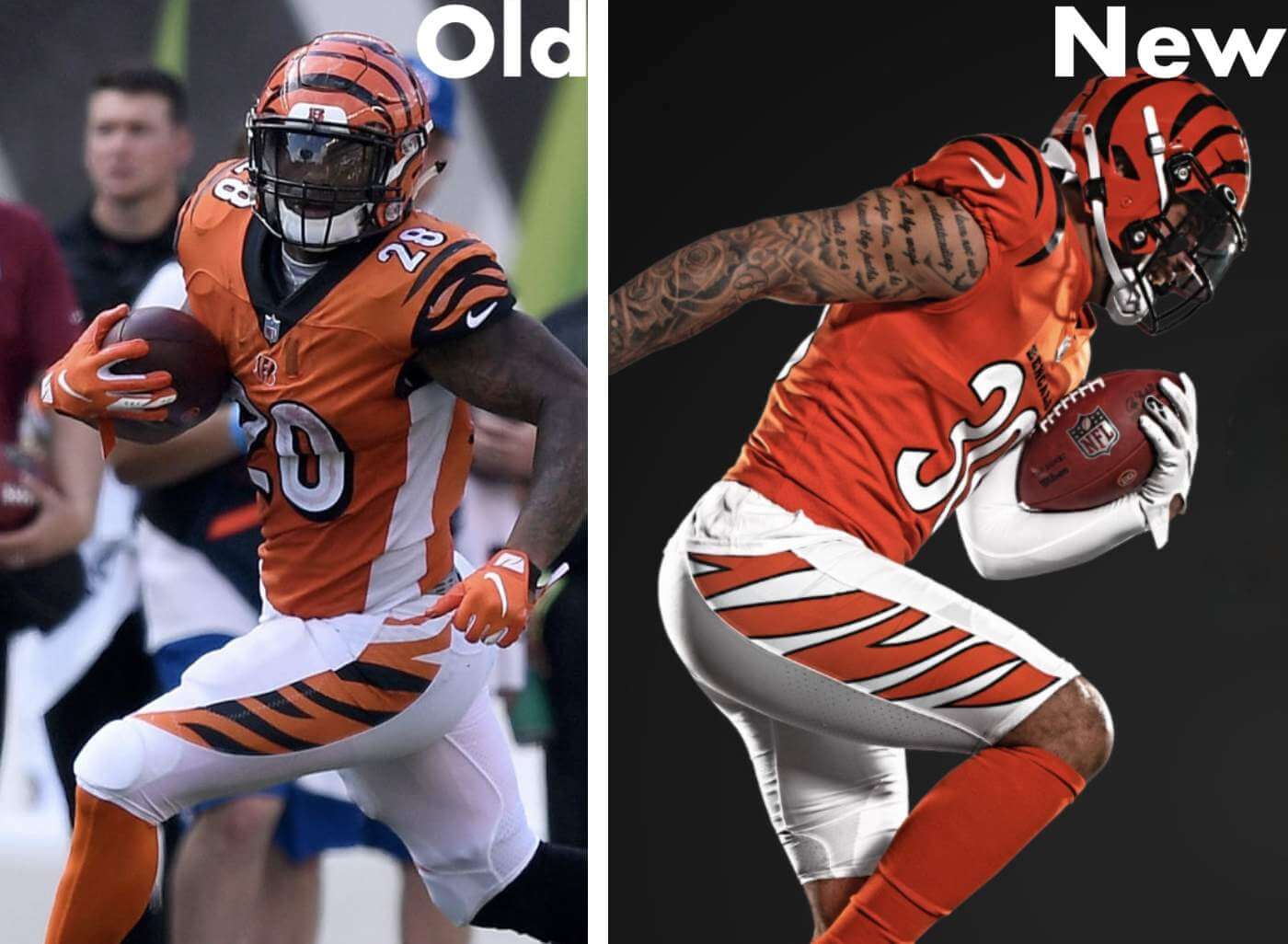 • As you can see in those photos, the shape of the stripe panel on the pants has changed significantly. But the actual stripe pattern within that panel appears to be the same as before:
Black pants comparison. They also match up. pic.twitter.com/y6wHiTgbZ6

— Goodberry (@JoeGoodberry) April 19, 2021
• The set continues the recent NFL trend of jerseys without TV numbers (a format recently embraced by the Chargers, Pats, and Rams [although, it should be noted, not by the Bucs, Falcons, or Browns]). As I mentioned in yesterday's post, the Bengals didn't add TV numbers to their original uni set until 1980, becoming the last NFL team to do so, so the new jerseys return them to their roots in that regard.
• No sign of a white helmet, so the one-shell rule still holds sway, at least for now.
• We'd been told that a new tailoring template was in the works for the upcoming season. If so, either the Bengals won't be among the teams wearing it or they're not yet ready to debut it.
• The new jerseys match the Bengals jersey leaks from early March. That adds presumptive legitimacy to the Browns and 49ers designs that were also part of that leak. (Related: The Athletic has a paywalled story about how the Bengals' staff was really bummed out when the leaks surfaced.)
———
And now some thoughts and observations on the designs:
• The Bengals' helmet has long been polarizing — many fans love it, others hate it. I'm in the latter camp (I've always thought it looks clownish), so I'm disappointed that they didn't take this opportunity to change the shell design. But I understand that it has become the team's visual signature and will likely never be changed.
• The elimination of the side panels on the black and orange jerseys is obviously a huge upgrade.
• I'm glad that the stripe panels on the pants no longer wrap around to the lower thigh, but I don't like how they finish at the bottom with a sort of soft, halfhearted taper. I'd prefer to keep the panel the same width from top to bottom.
• Speaking of the pants striping, it's sorta weird the orange/white striping includes black outlining on the orange stripes. Can't say I'm a fan of that — simple orange/white (or, for that matter, orange/black), without the outlining, would look better, plus the new version brings to mind an unfortunate comparison: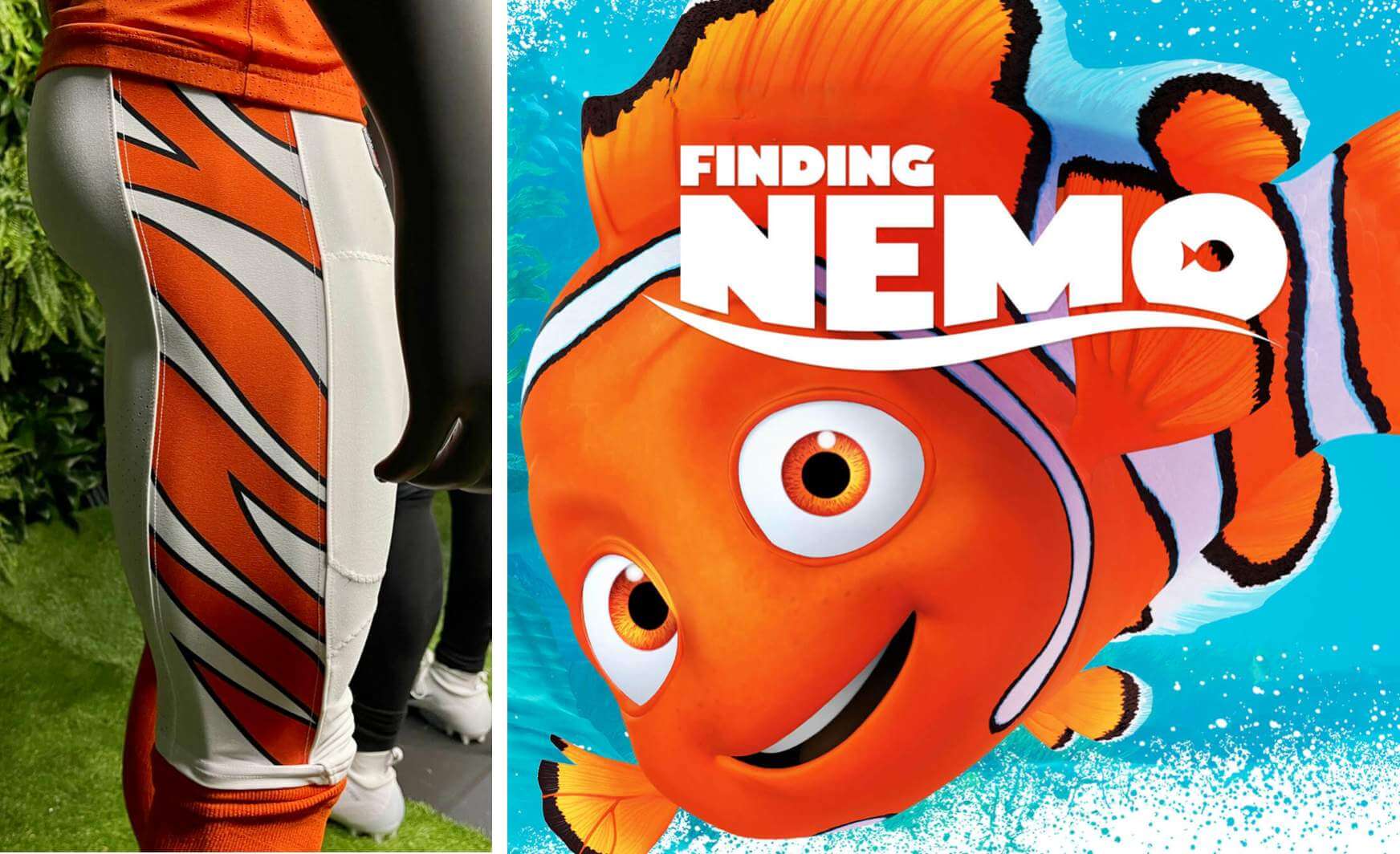 • As many observers pointed out when the leaks surfaced last month, the number treatment makes the jerseys look very Bears-like. I feel like they should have either kept the block-shadow or gone with a block font (like the one they used on the Color Rash jerseys). Instead they chose something that feels like it's being leased from another NFL team. (And yes, I realize the Bears use dark navy, not black, but it often presents as black in photos and on TV. Considering the similarity of the color combos, I think the Bengals should have gone with a more distinct number treatment.)
• I'm probably the only person who feels this way, but I liked the orange yoke on the back of the white jerseys. The loss of that, and also the loss of the contrast-colored collars, feels like a downgrade to me.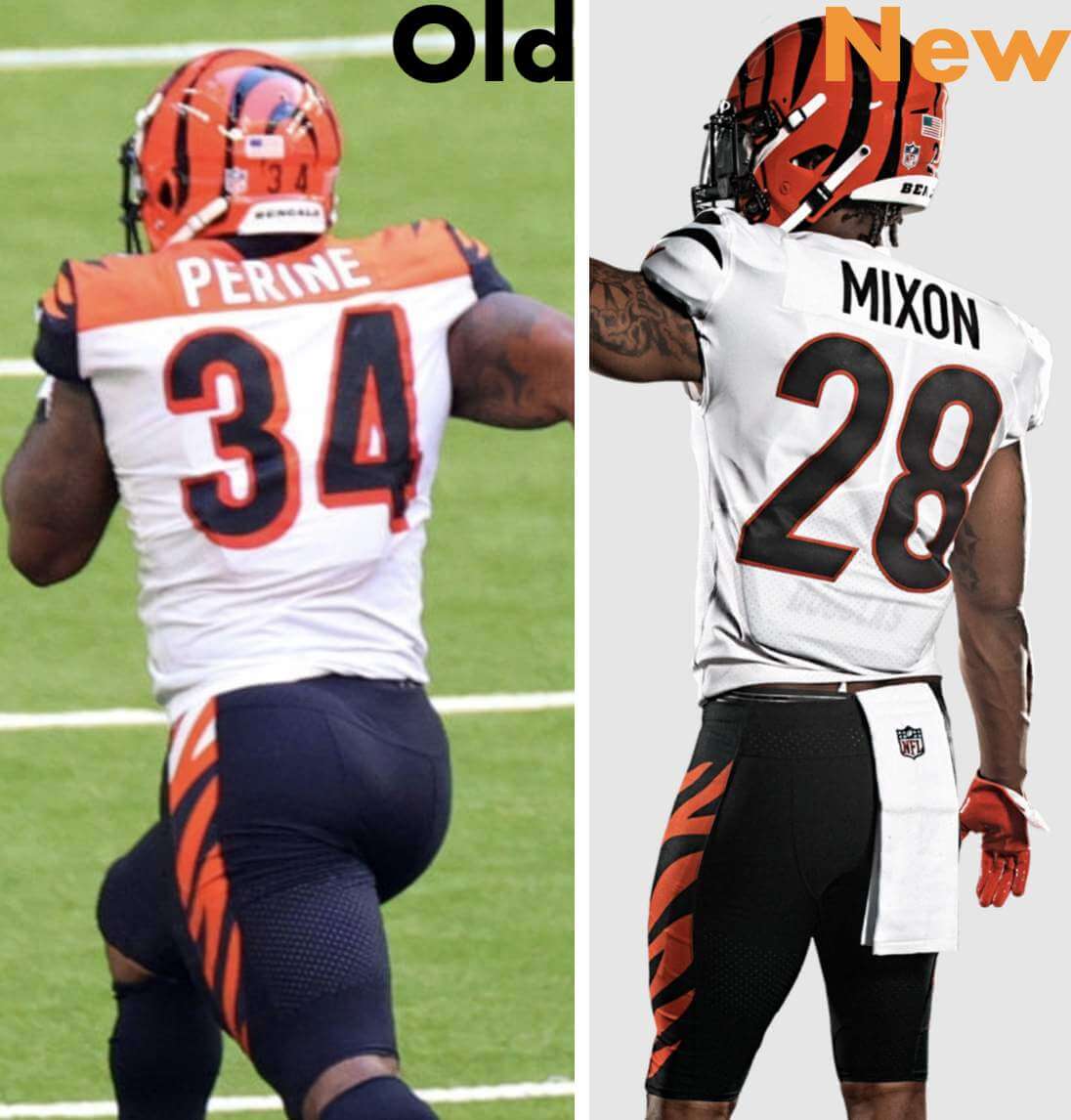 • I hate wordmarks on football jersey chests. But at least this one doesn't take up as much vertical space as the "B" logo did, so now the front numbers aren't pushed down quite as far, which has apparently allowed them to make the numbers a bit larger, or at least that's how it looks to me: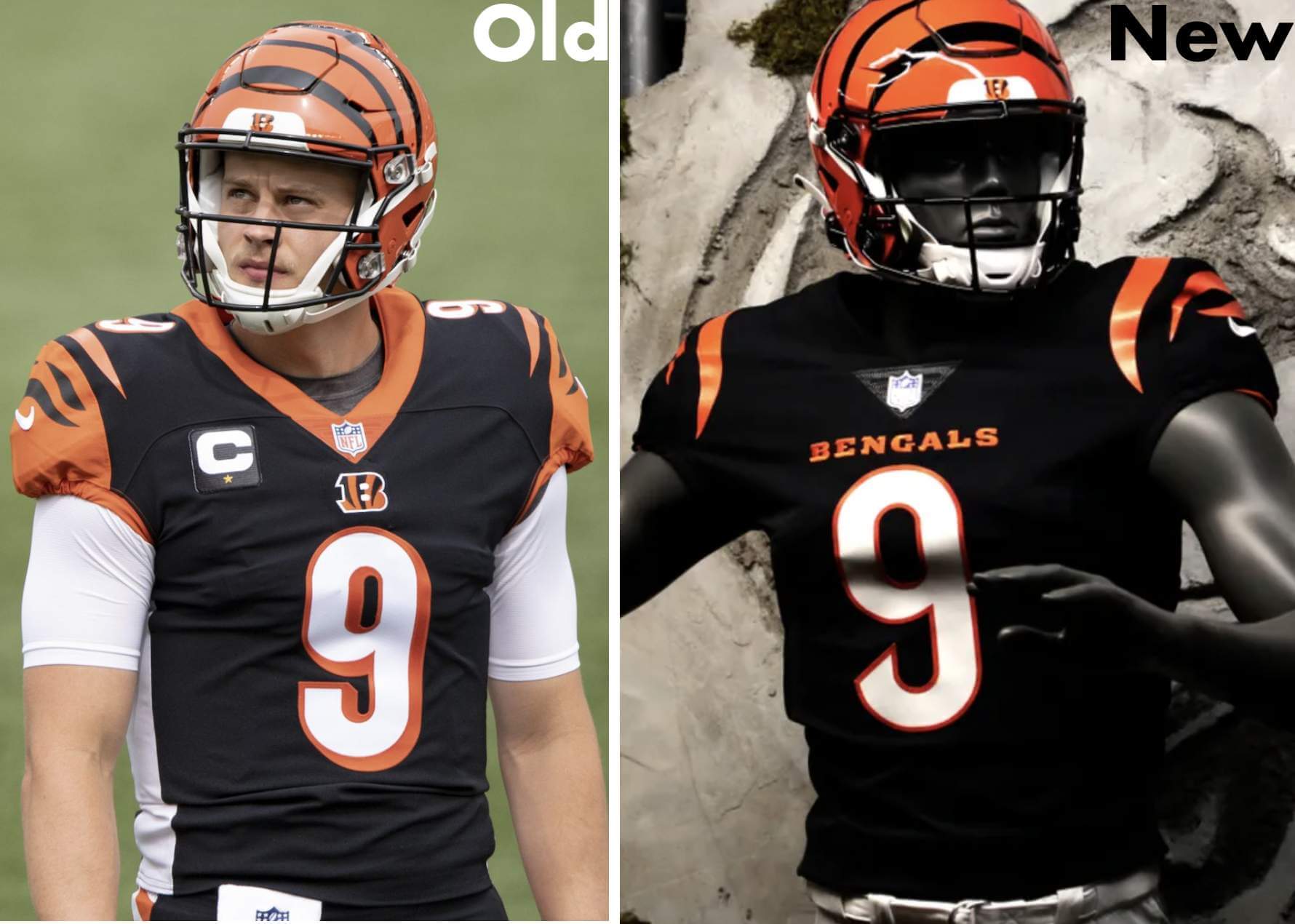 • I appreciate that they've used a fairly simplified stripe pattern on the shoulders, especially since we rarely see a "less is more" approach in today's uni-verse. But in this case, I think less might be less. If you look at the player head-on, you mostly see just the long inner stripe, which looks more or less like a conventional shoulder stripe — similar to what the Texans wear, for example:
Which jersey is your favorite?@Tide | #NewStripes pic.twitter.com/s8YKCxfD08

— Cincinnati Bengals (@Bengals) April 19, 2021
Viewed from that perspective, it doesn't look animal/jungle-y enough.
———
Overall: The Bengals are still one of the league's poorer-dressed teams, but at least they've gotten rid of the side panels and the wraparound pants stripes — those moves alone qualify this as an upgrade. In the big picture, though, they didn't do anywhere near enough to climb out of the lower echelon of NFL aesthetics. The new set mainly feels like a lateral move.
• • • • •
• • • • •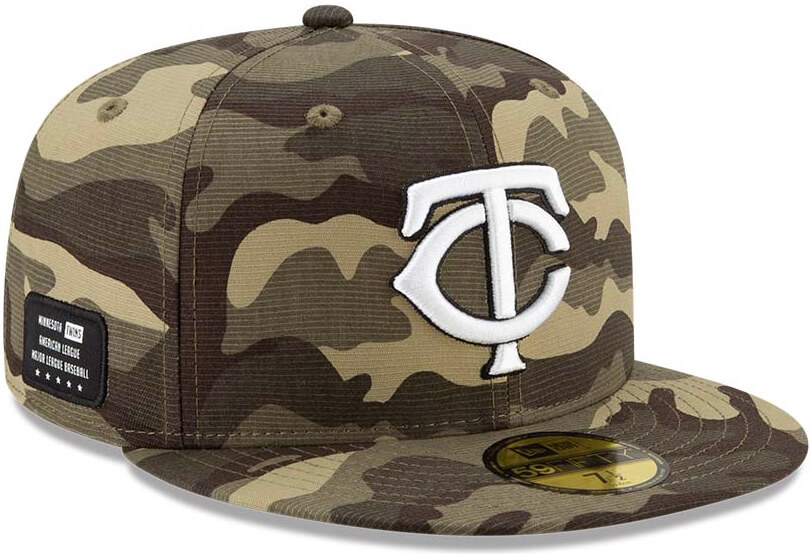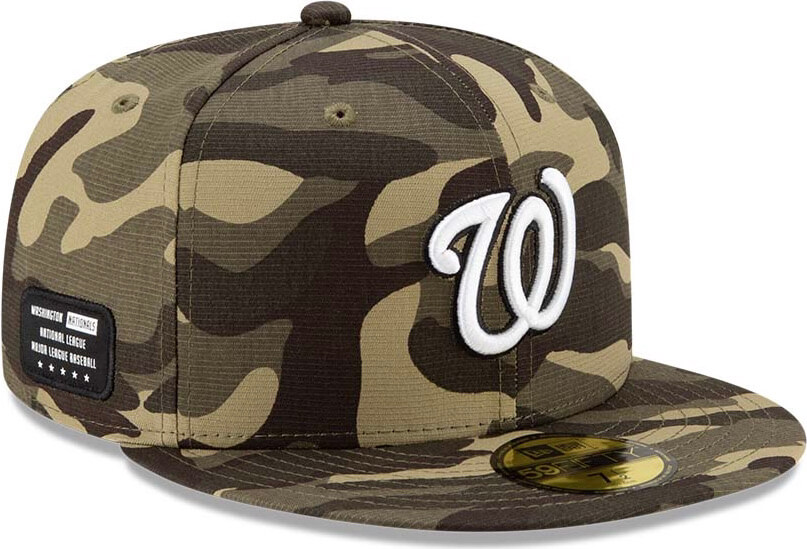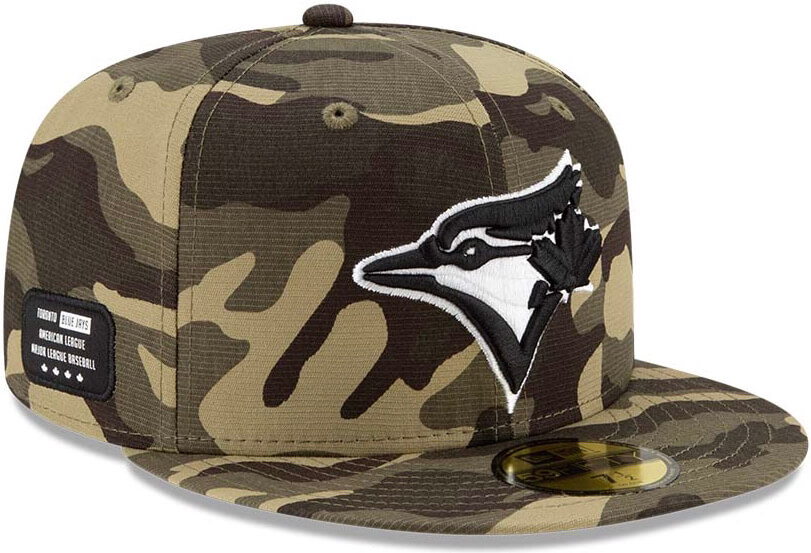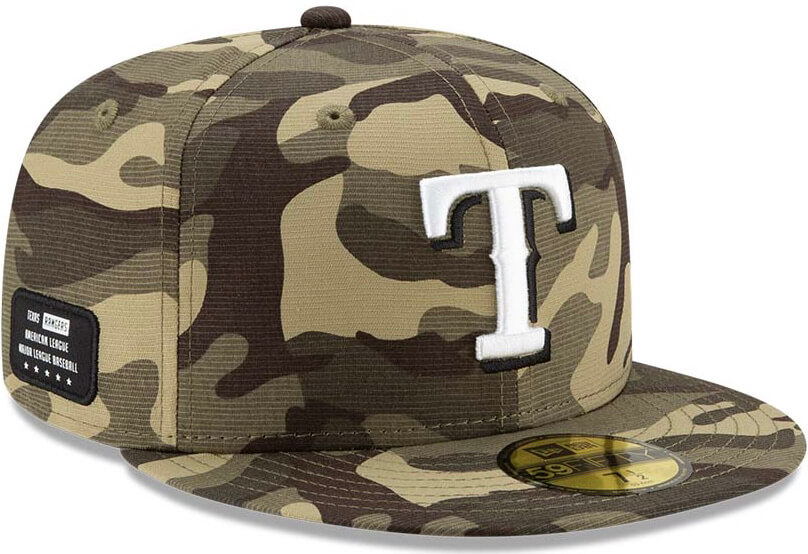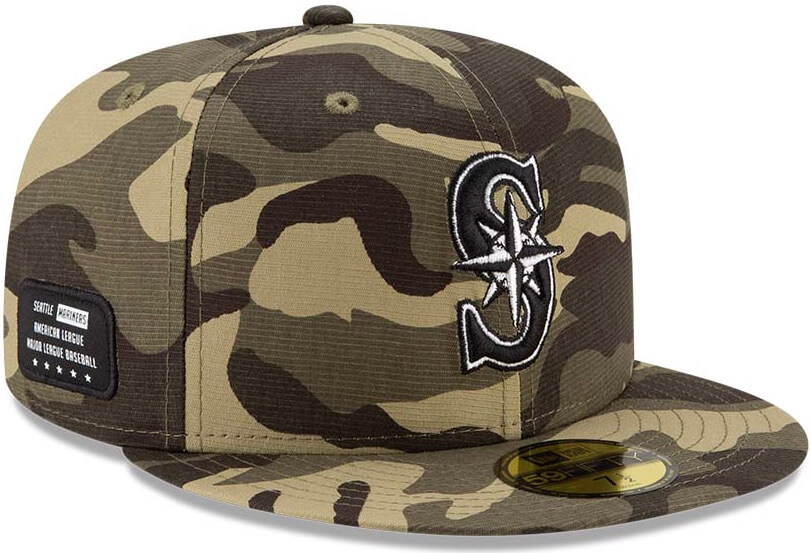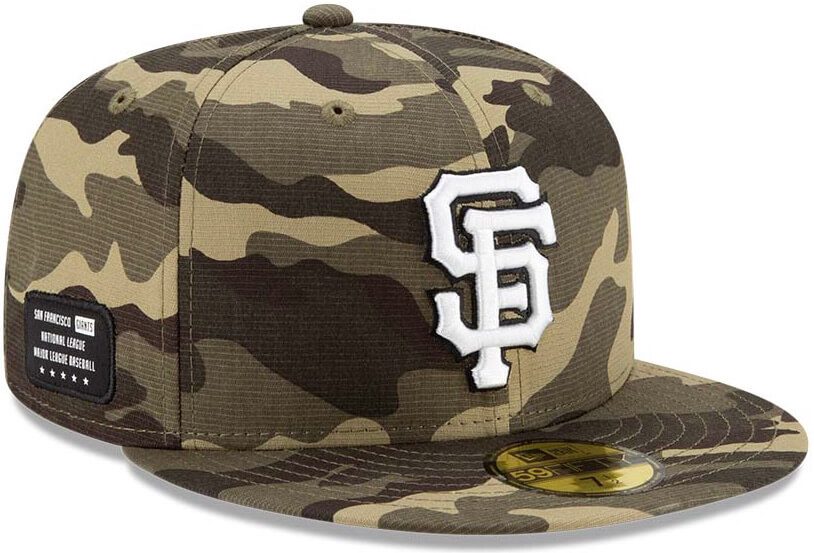 For all caps, click to enlarge
EXCLUSIVE! MLB G.I. Joke caps leak: Reader Mike Burke noticed yesterday that a European website was selling a bunch of this year's MLB's silly Armed Forces Day caps. The site in question had 21 of the 30 MLB teams represented (including the one based in a country that doesn't even observe this "holiday"). Six of those are shown above; here are the other 15, plus an additional image I obtained via another source: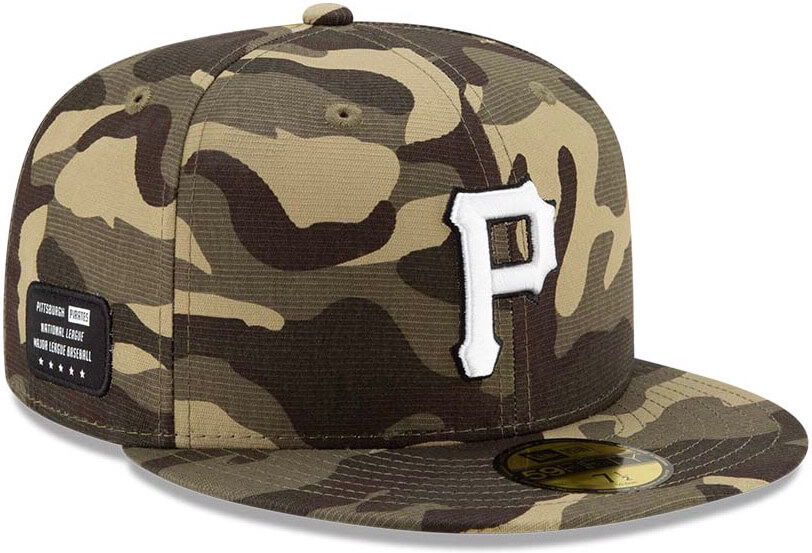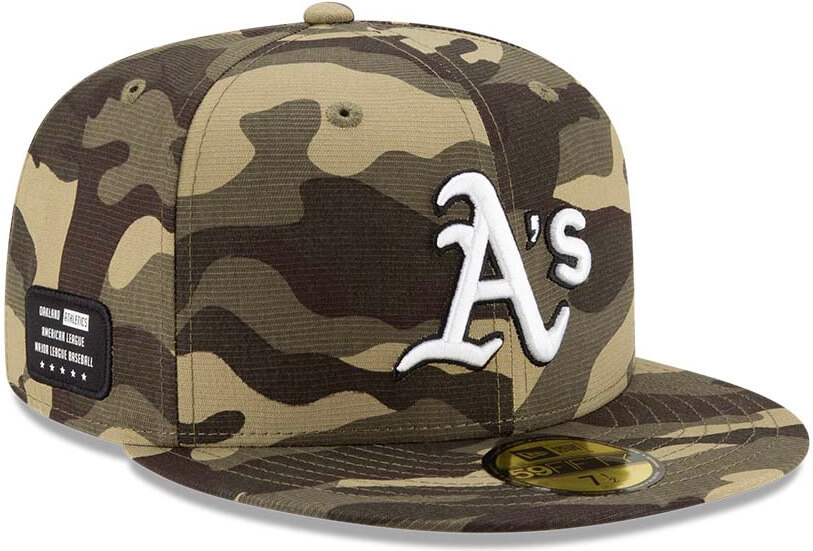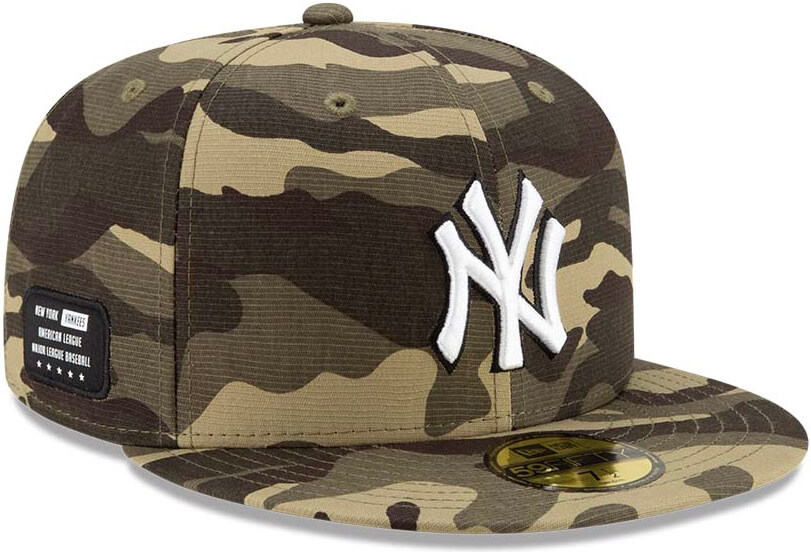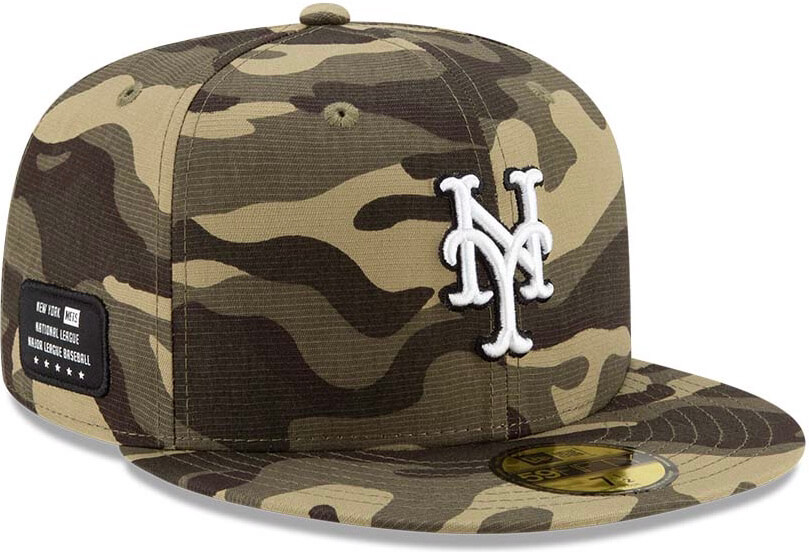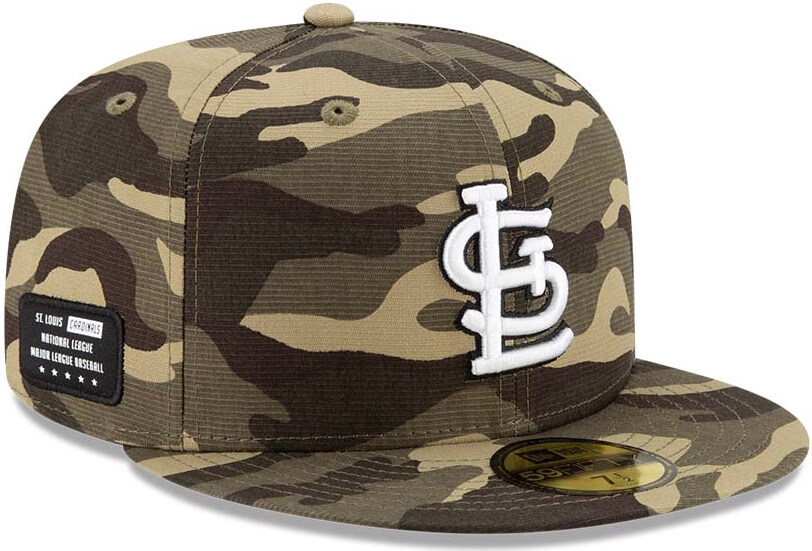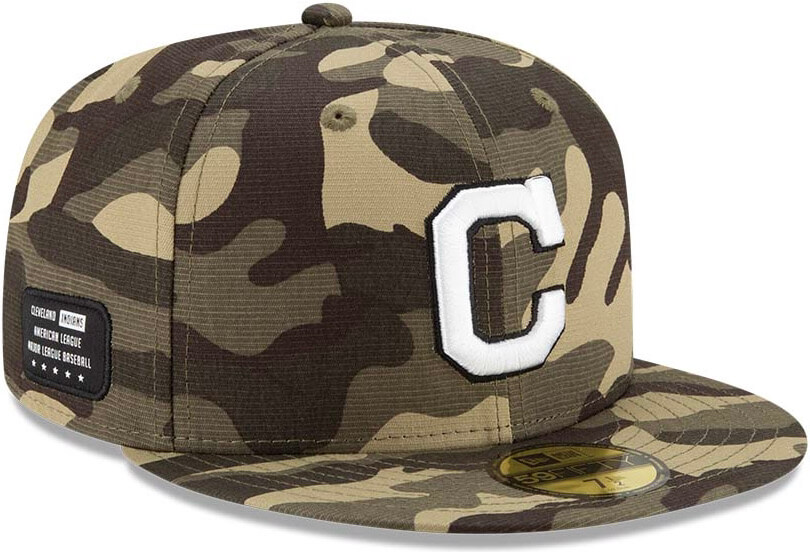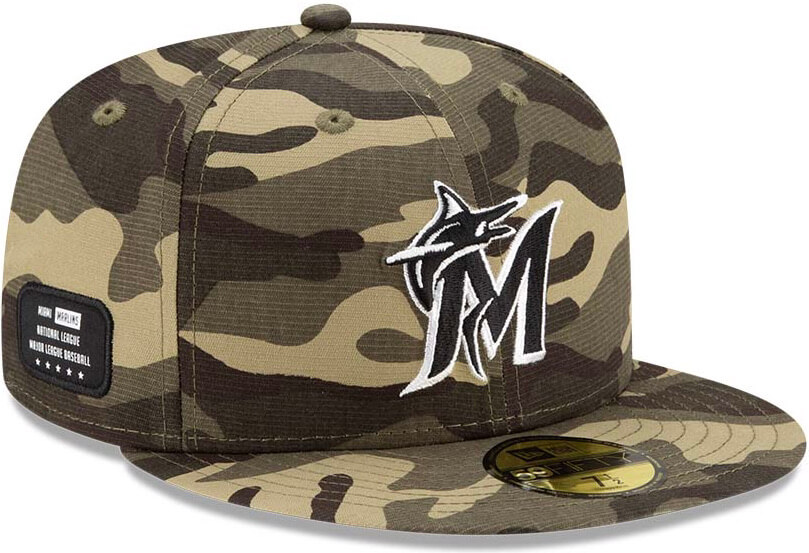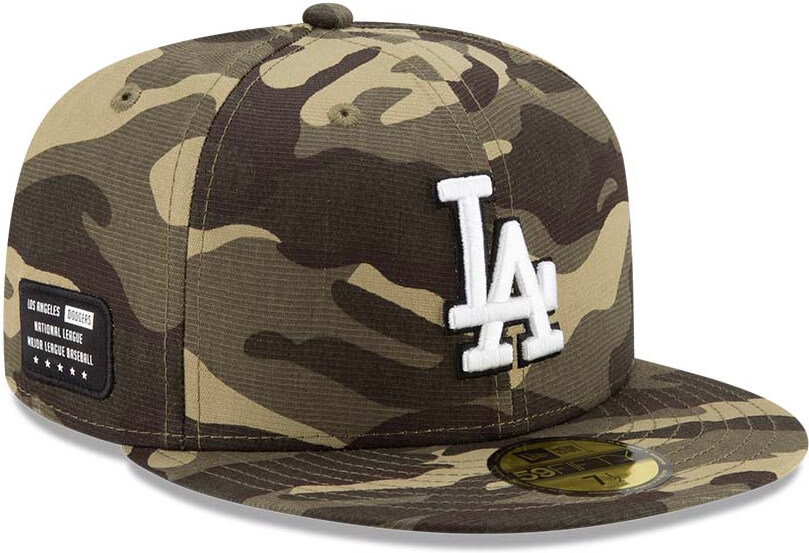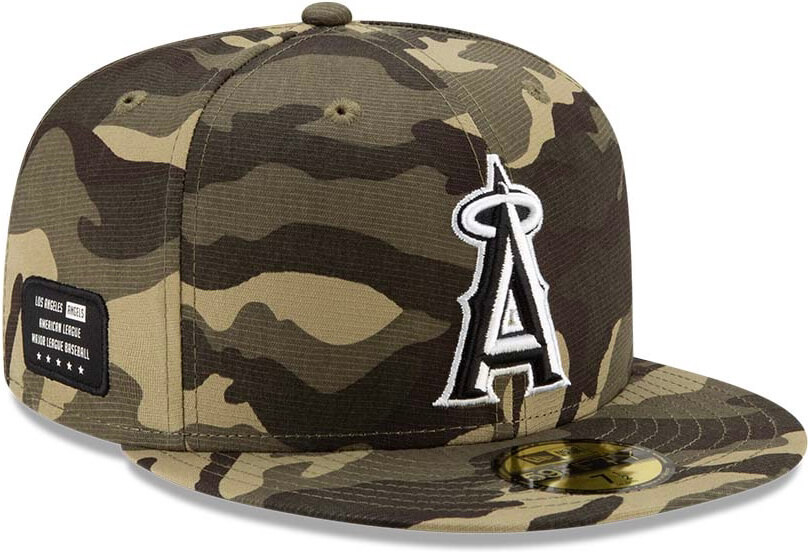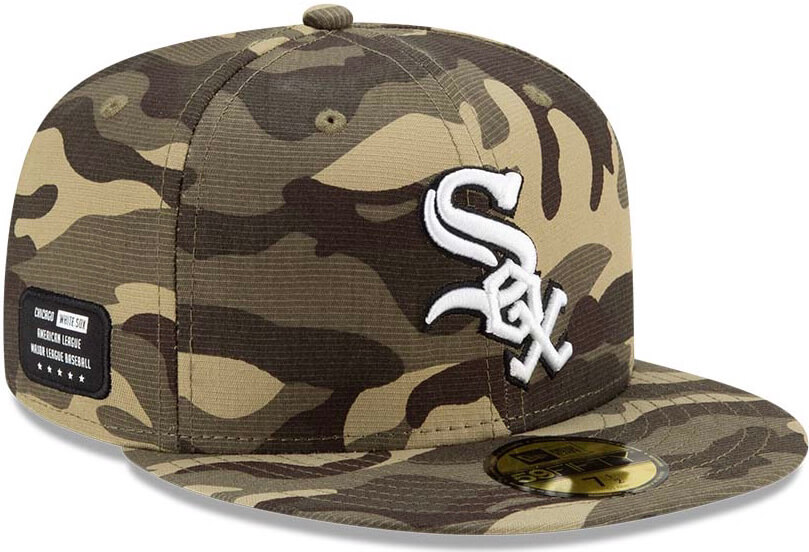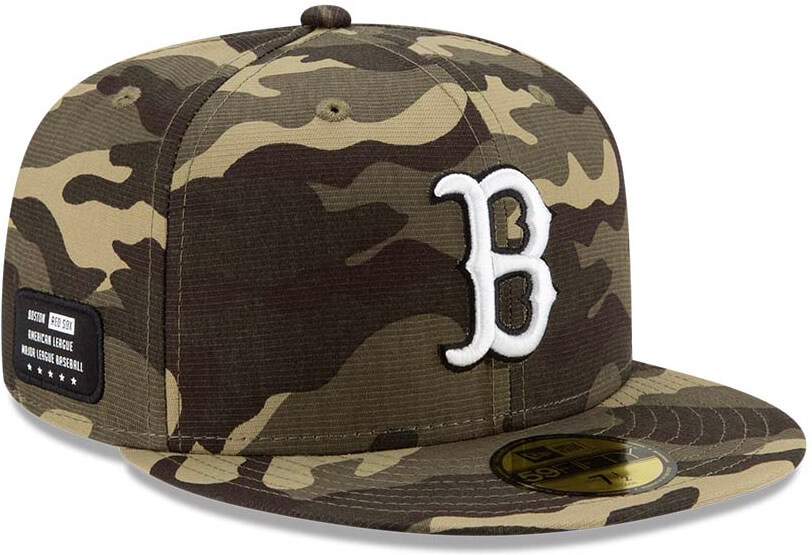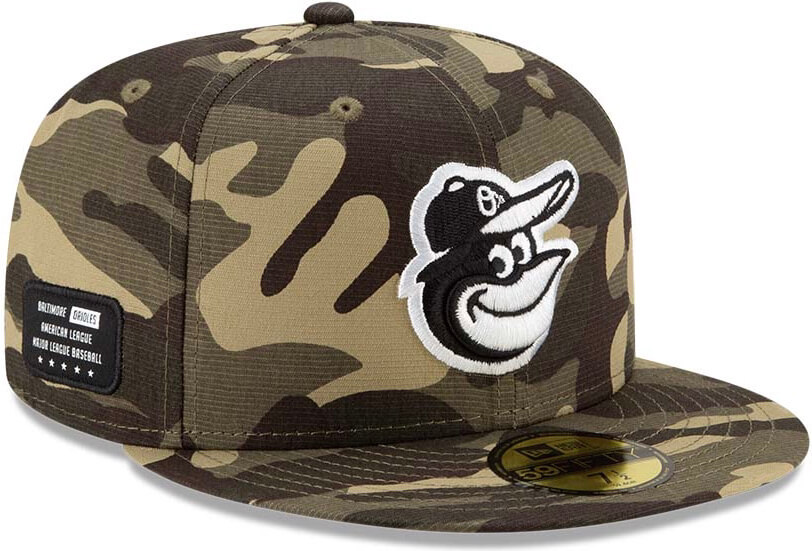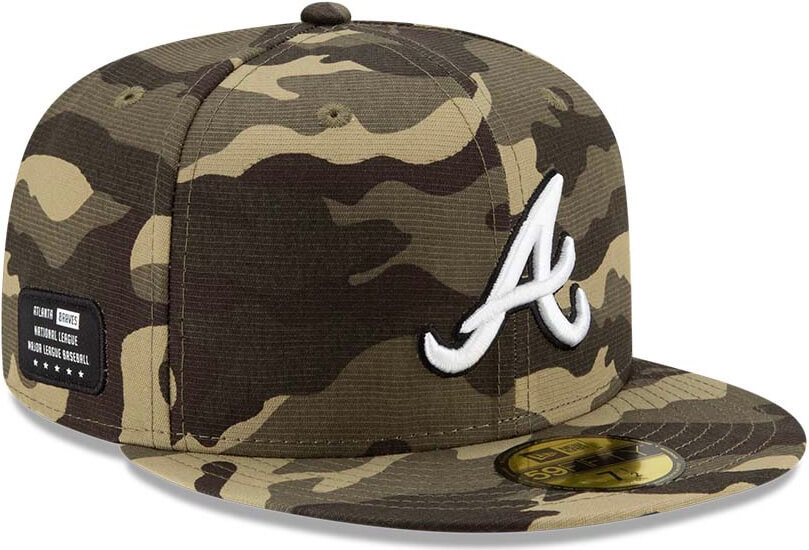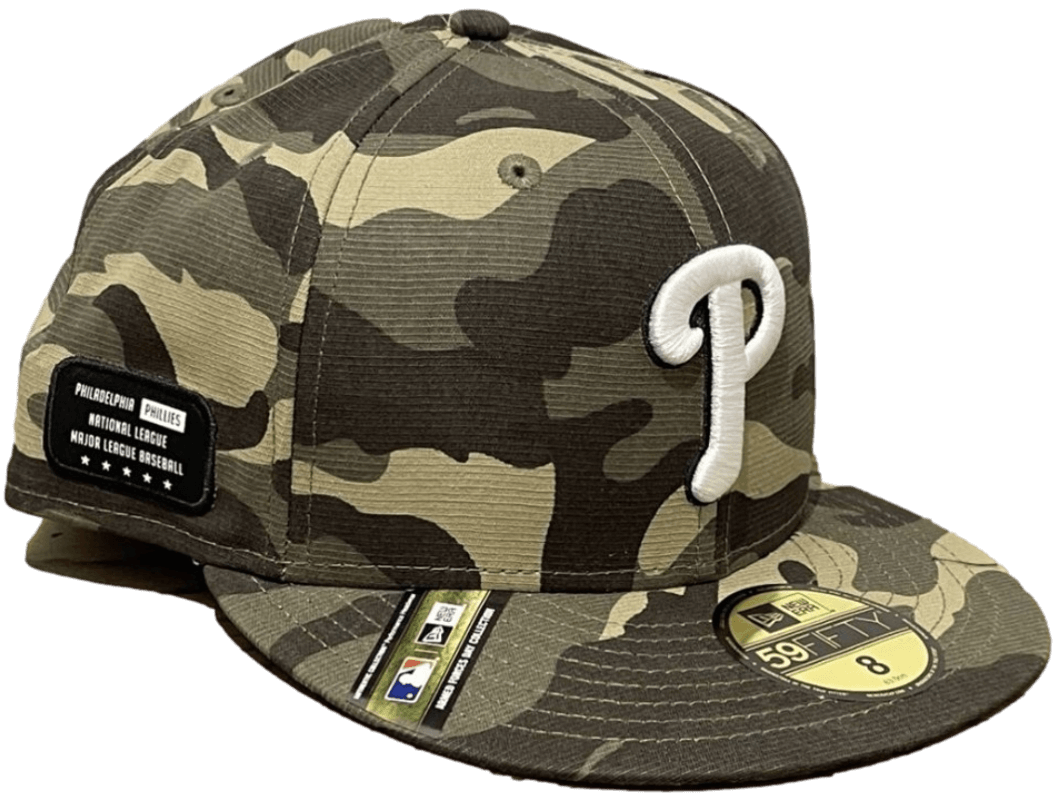 Y'all know what I think of this crap. Bonus dress-up-soldier points for the dog tag-style patch on the side — a particularly risible touch.
Meanwhile: Quick, when is Armed Forces Day? Right, I didn't know either until I looked it up. To everyone at MLB who's reading this, stop with the "holiday" charade and just admit that you want to sell a bunch of camouflage lifestyle slop, the end.
(Big thanks to Mike Burke, and also to @FSBabyHuey.)
• • • • •
• • • • •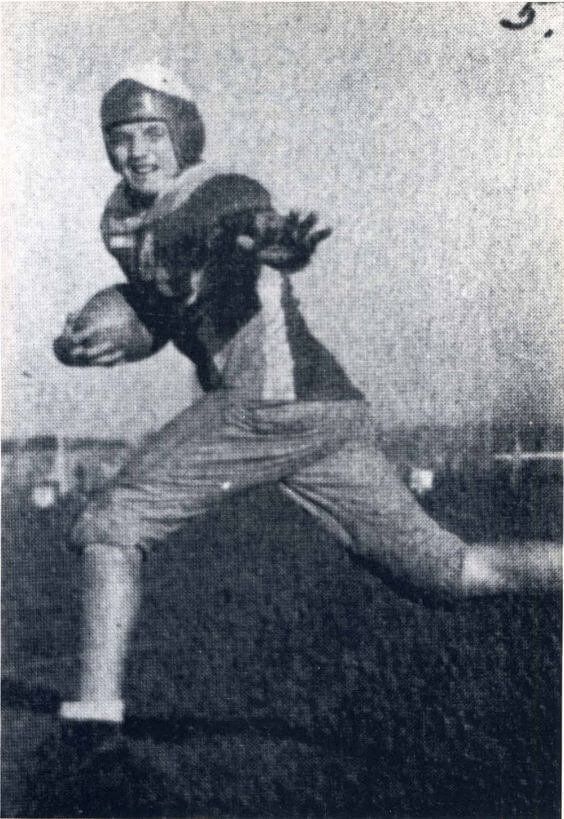 Fritzball: Former Vice President and presidential candidate Walter Mondale died yesterday. The photo above shows him on his high school football team in Elmore, Minn. Looks like a doozy of a jersey. R.I.P.
• • • • •
• • • • •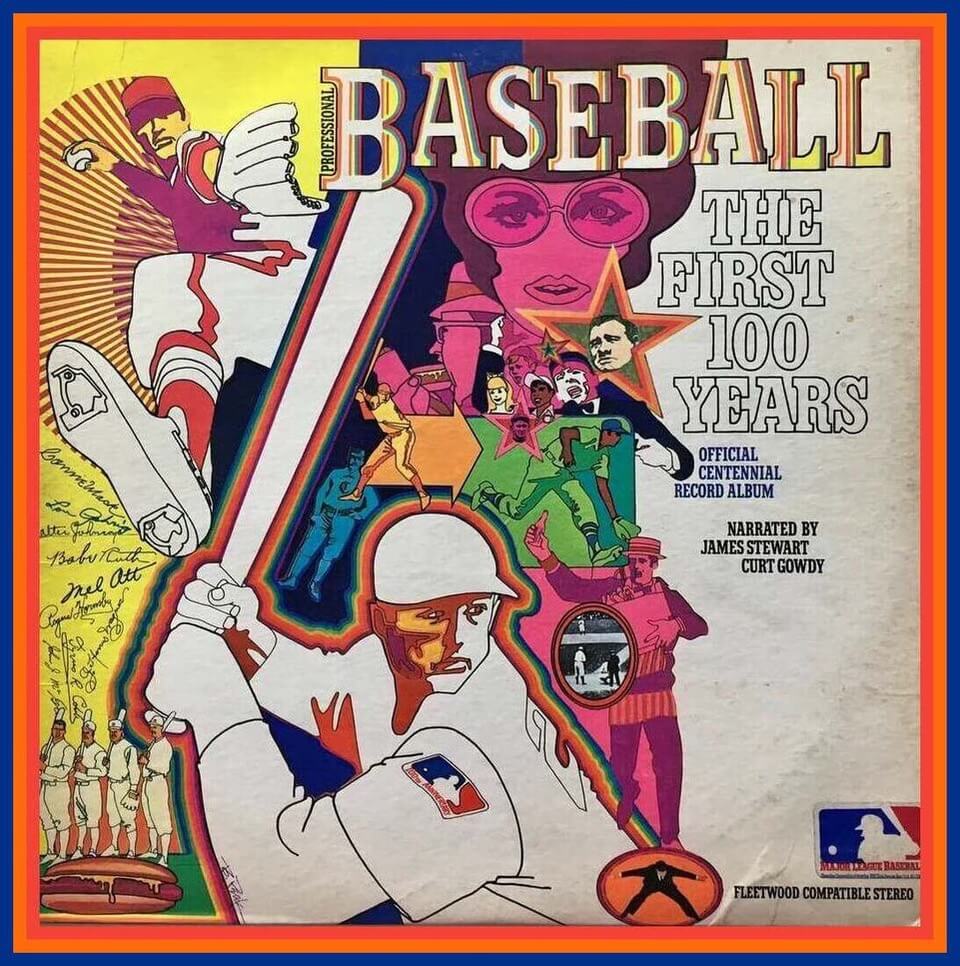 Click to enlarge
Collector's Corner
By Brinke Guthrie
Follow @brinkeguthrie    
Dig this: If you were old enough to be watching big league baseball in 1969, the cover art of the record album Professional Baseball: The First 100 Years will probably make you start humming "The Age of Aquarius." Narrated by none other than Curt Gowdy and Jimmy Stewart, this LP is a classic snapshot of where the game was during the summer of the Apollo 11 moon landing … when the moon was in the seventh house, and Jupiter aligned with Mars. Or something. Far out!
Now for the rest of this week's picks:
• Instant Ovaltine (official drink of the MLB Players Association) "scores with richer chocolate flavor," according to this 1968 baseball-themed store sign.
• Always liked the wavy helmet logo of the USFL's Breakers football team. They were the Boston Breakers (1983); the New Orleans Breakers (1984); and finally the Portland Breakers (1985). The wavy design is shown on this New Orleans Breakers bumper sticker. I used to see this design in newspaper ads for televisions — a player wearing this helmet was often shown in the ad.
• This is a 49ers sign that used to be displayed outside of San Francisco's now long-bulldozed Candlestick Park.
• Speaking of bulldozers: To commemorate Pittsburgh's Three Rivers Stadium era (1970-2001), someone decided that a wooden jewelry box was the appropriate keepsake.
• Look at the prices of NY Rangers/Knicks merch on this 1971-1972 season Madison Square Garden souvenir list! Rangers water globe, a buck. Pennants, $1.25, sweatshirts $4.50!
• Learn the "secret language of baseball" with this "Finger Tip Movies" booklet booklet called Signals. More on this 1957 Gillette promo item here.
• Phil may want to bid on this New York Mets lapel pin featuring the Grateful Dead's "Stealie" logo. (I have a T-shirt like this for the SF Giants.)
• Here's a Drew Bledsoe Patriots rubber "Bendos" figure sponsored by the folks at Papa Gino's.
• If your baseball glove needs some TLC, give it the treatment with this rather rumpled/crumpled tube of Stan Musial Glove Conditioner ("The Best on the Diamond"). The Man retired in 1963, so this tube is at least that old.
• Quarterback Jim Hart wore No. 17 for the 1970s St. Louis Cardinals, so it's quite likely this Sears Cardinals jersey was a big seller in St. Louis.
• • • • •
• • • • •
Too good for the Ticker: Reader Sean Walsh recently came across this 1946 promotional film about the Pacific Coast League. It's full of footage of teams like the Sacramento Solons, the Hollywood Stars (pre-shorts, alas), and a lot more. None of the uniforms are particularly spectacular, but color footage of mid-1940s wool flannels is pretty rare, and the overall vibe of the film is plenty enjoyable — recommended.
• • • • •
• • • • •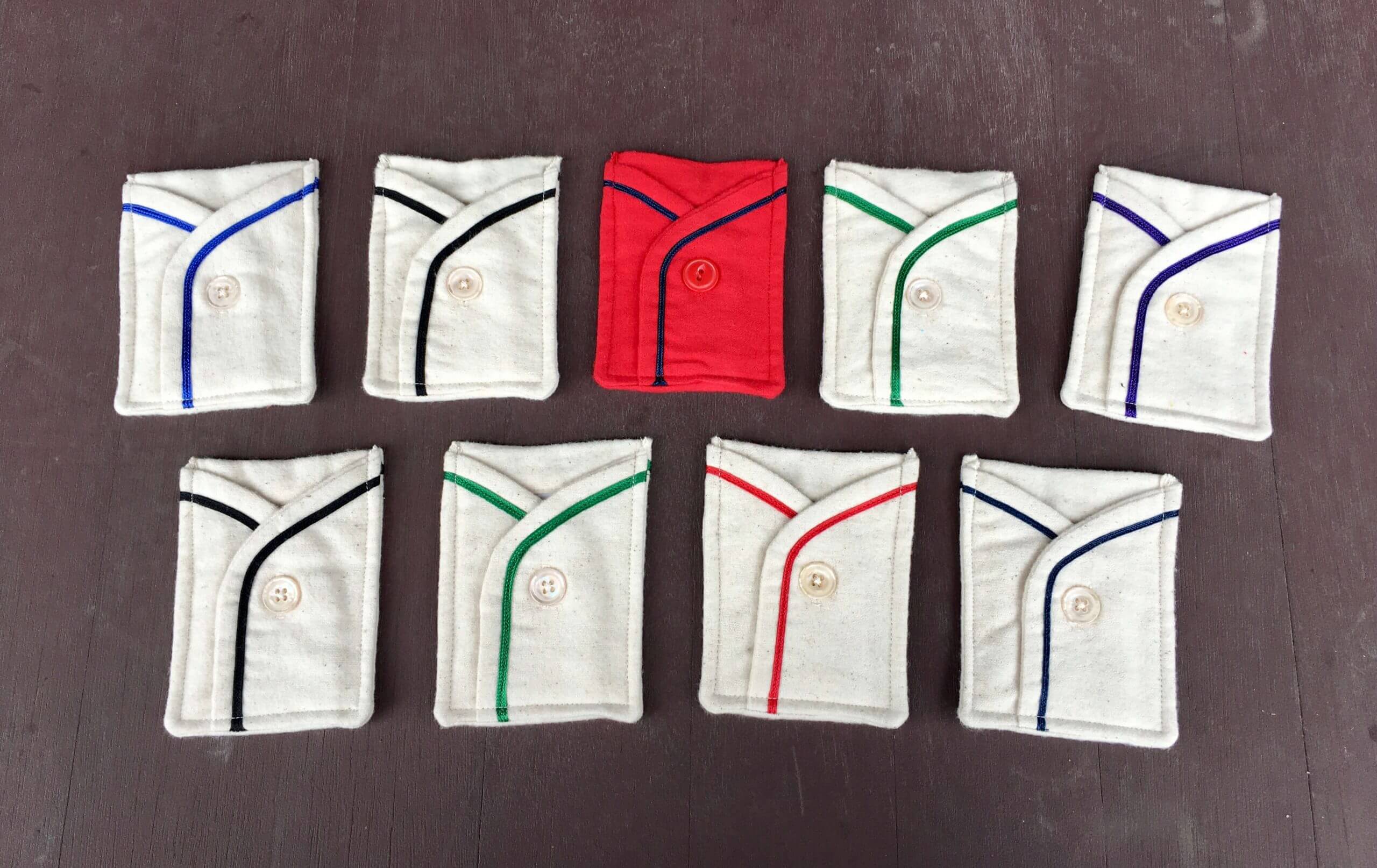 For all photos, click to enlarge
Membership drive reminder: In case you missed it on Monday, our April membership drive is taking place this week. Out of all the people who sign up for a membership card this week, three randomly chosen enrollees will get to choose one of the card pockets shown above (except for the purple one, which I'm saving for Purple Amnesty Day).
The pockets were made by the great Wafflebored. Here are some additional pics: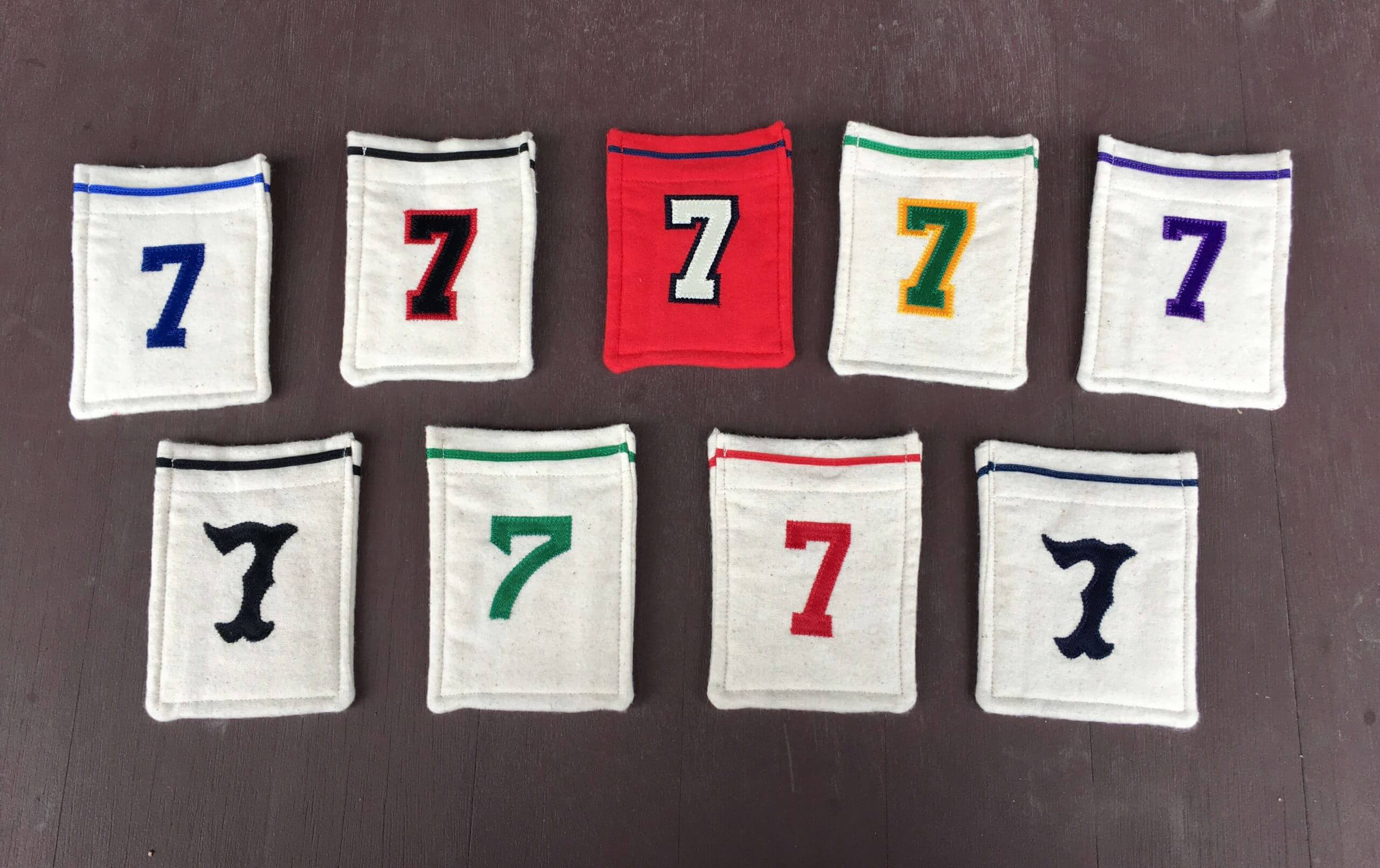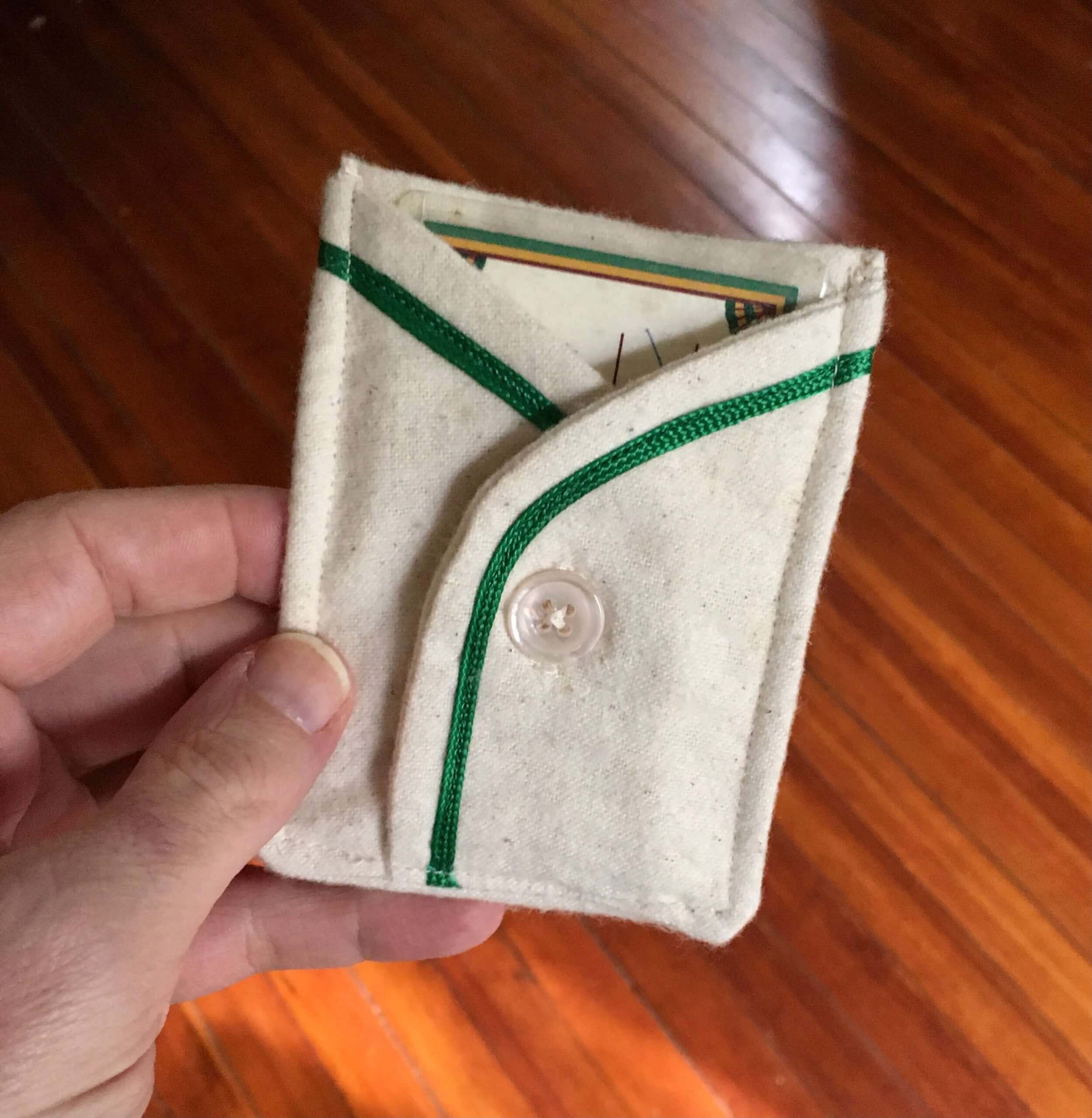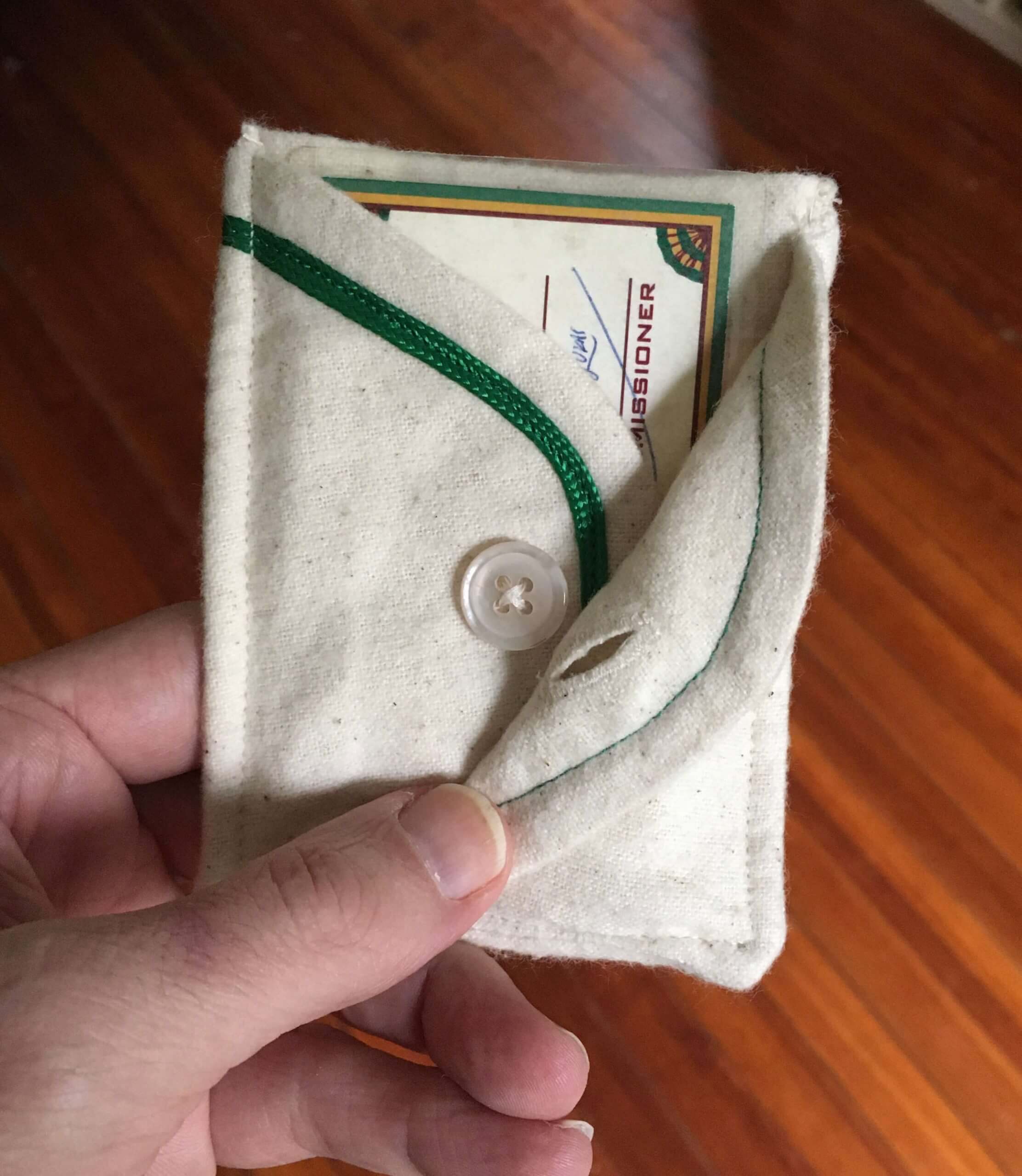 If you order a membership card this week, go ahead and specify which pocket you'd prefer if you turn out to be one of the winners. I'll try to accommodate the winners' preferences.
I'll announce plans for the remaining pockets later this year. Thanks for your consideration, and of course doubleplusthanks to Wafflebored.
• • • • •
• • • • •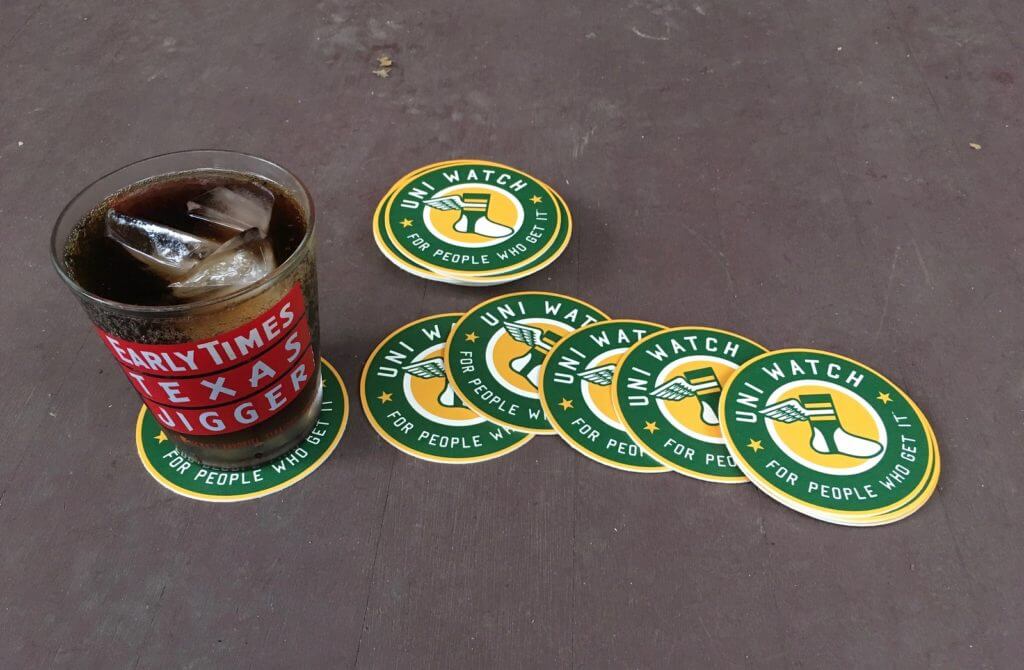 Coasters reminder: I have a few dozen of these great-looking Uni Watch coasters. They're made in the USA from sturdy pressboard and measure 3.7″ across.
As has been the case in the past, I'm selling these in groups of three coasters for nine bucks, including shipping. USA orders only, sorry.
To order, send me $9 via Venmo (use @Paul-Lukas-2 as the payee), Zelle (plukas64@gmail.com), or Google Pay (plukas64@gmail.com). If you want to use Apple Pay, a paper check, or well-concealed cash, get in touch and I'll give you the appropriate info.
After paying, email me with your shipping info. Thanks!
If you want to combine a coaster purchase with an order for a Uni Watch koozie, a trading card, a magnet, a seam ripper, or a chain-stitched patch, please email me and I'll give you a price that includes a combined shipping fee for the whole shebang. (Sorry, these are the only Uni Watch items I can combine into one shipment, because all our other items ship from separate locations.)
• • • • •
• • • • •
The Ticker
By Alex Hider

Baseball News: Last night, the Nats paired their red stars-and-stripes caps with navy jerseys — a rare (and possibly unprecedented?) combo for them (from David Raglin and @RailBourbon). … Andrew Cosentino notes that the Orioles broke with precedent on Sunday by wearing their black jerseys, which are typically reserved for Friday night games. … A ton of MiLB teams have unveiled alternate identities for their annual Copa de la Diversión promotion (from Kary Klismet). … Staying in MiLB, the Springfield Cardinals are permanently adding powder blue unis to their rotation (thanks to all who shared). …  Georgia Tech is among the many college teams that wear pullover jerseys with non-functional buttons (from  Britton Thomas). … Kentucky State will wear Negro Leagues throwbacks tomorrow (from Phil). … Paul, Chris Creamer, Todd Radom, and others are interviewed in this paywalled piece at The Athletic about whether it's time for the Reds to change their uniforms.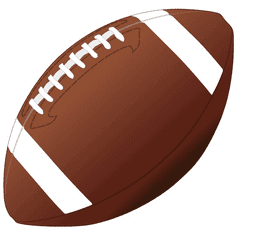 Football News: Here's an explainer of the Easter eggs hidden in Alabama's national championship rings (from Griffin T. Smith).


Hockey News: Sharks C Patrick Marleau broke the all-time NHL record for games played last night, passing Gordie Howe. The team marked the occasion in several ways: First, they replaced their anniversary patch with a Marleau patch; second, the patch design was also used for a helmet decal; third, Sharks G Martin Jones wore a one-off mask design; and fourth, during the pregame skate, Marleau wore gloves commemorating the occasion. But several readers noted that Marleau never wore the version of the Leafs' logo that appears on left glove, and the right glove included a grammatical error (thanks to all who shared). … Lightning C Alex Killorn apparently has his own personal logo. … The Bruins published a profile about their equipment manager, Keith Robinson, on their website yesterday (from Skott Daltonic). … Staying in Beantown, a Boston College blog recapped the school's best hockey uniforms through the years (form Phil and Kary Klismet).

Basketball News: The Pacers have added a black memorial band for Bobby "Slick" Leonard, who died last week (from Blaine Williams and Chuck Weiss). … Alabama has unveiled its SEC championship rings (from Kary Klismet). … Vanessa Bryant and the Kobe Bryant estate have ended their relationship with Nike. … James Gilbert is trying to assemble a U.S. map based on college hoops teams that have state outlines at center court.

Soccer News: Players for Premier League club Leeds United protested against the clubs who plan to join the new European Super League by wearing T-shirts that read "Earn It" during warm-ups prior to a match against Liverpool (thanks to all who shared).  … Speaking of Super League protests, English League 2 side Grimsby Town FC is giving away team jerseys to any person who trades in the jersey of one of the six English clubs that plan to break away (from Ed Żelaski and our own Anthony Emerson). … The naming rights advertiser for FC Cincinnati's new stadium has reportedly leaked. … A bunch of 2022-23 Adidas kits have leaked, and they feature longer three-stripe branding (from Trevor Williams).

Grab Bag: The participants in the AFL's traditional ANZAC Day game, Collingwood and Essendon, released their guernseys for the game. They're both primarily black because Collingwood's white stripes are a pattern instead of solid, but that's not considered to be a problem because Essendon are wearing white shorts (from our own Jamie Rathjen). … Mizuno has released background on the designs of all the Japanese women's volleyball uniforms (from Jeremy Brahm). … The latest step in our collective descent into Idiocracy: This depressing story from the BBC notes that product placements may soon be digitally inserted into classic films (from Christian M. Zummer). … Rugby United New York debuted its "Neighborhoods" jersey on Sunday. The design, which includes the names of city neighborhoods and an NYC subway map-inspired graphic on the sleeve, was created by longtime Uni Watch pal/collaborator Todd Radom — his first rugby project! — and Paul will have an interview with him shortly (from Sy Hart).
• • • • •
• • • • •