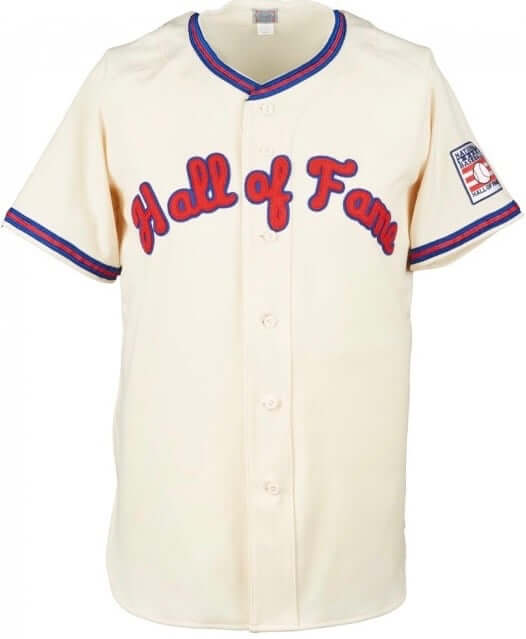 Toward the end of Monday's installment of the Okkonen Files, I wrote, "[I]f there were a Uni Watch Hall of Fame, [Marc Okkonen] would definitely be in the inaugural induction class. Hell, he might be the inaugural induction class."
I was mostly joking, but several people got in touch to say that they really liked the idea of a Uni Watch Hall of Fame. I agree that it's a fun notion, so let's explore that idea today.
We can start with some quick background: The very first hall of fame in America was established in 1900 here in NYC, on the campus of what is now Bronx Community College (at the time it was part of NYU). It's called the Hall of Fame for Great Americans, and its inductees include statesmen, soldiers, artists, businessmen, and more. In The Wizard of Oz, when the Munchkins sing to Dorothy, "We will glorify your name, you will be a bust, be a bust, be a bust, in the Hall of Fame," this was almost certainly the hall they were referring to, because it was America's only hall of fame of any note at the time the movie was being made. (By the time the movie was released in August of 1939, the Baseball Hall of Fame had opened a few months earlier.)
I've read that the Hall of Fame for Great Americans was somewhat controversial when it opened, because some people felt it reinforced the idea of a de facto aristocracy that ran counter to America's more egalitarian ideals (a notion that seems quaint in light of our current cultural obsession with celebrity). The Hall is largely forgotten now, but you can still check it out. It's been about 15 years since my last visit, so maybe I'm due for another field trip soon.
There are now countless halls of fame, from the National Softball Hall of Fame in Oklahoma to the Freshwater Fishing Hall of Fame in Wisconsin (both of which I've visited). So a Uni Watch Hall of Fame would be in good company.
The most obvious question we'd face, of course, is who would be inducted. But before we can answer that, I think we have to sort out which categories of people would be inducted. For example:
• Historians, researchers, and documentarians: These are people who, like Okkonen, have added to our understanding of uniforms by researching and documenting uni history. In addition to Okkonen, I would nominate uni historian Todd Radom; Baseball Hall of Fame curator Tom Shieber; the three principals behind the Gridiron Uniform Database; Andrew Greenstein, who runs NHLuniforms.com; SportsLogos.net honcho Chris Creamer; the guy who runs The Helmet Project; MLB jersey historian Bill Henderson; Craig Brown of Threads of Our Game; and probably a bunch of other worthy folks I'm overlooking.
I think we could also put Jerry Cohen of Ebbets Field Flannels and Peter Capolino of Mitchell & Ness in this category, in part for their contributions to documenting uniform history and also for sparking a greater interest in uni history.
• Designers and pioneers: These are people who've had a tangible and lasting impact on the uni-verse via their designs and/or design innovations. Todd Radom would fit into this category as well. In addition to him, I'd nominate A's owner Charles Finley, for pioneering the bold use of color in baseball uniforms; White Sox owner Bill Veeck, for pioneering the use of NOBs, along with disco collars and shorts; Rams running back Fred Gehrke, for painting the ram horns that essentially created the first team-themed football helmet; Canadiens goalie Jacques Plante, for wearing the first NHL goalie mask; Cubs art director Otis Shepard, for pioneering MLB vests, zippers, and powder blues; designer Jack Amuny, for designing the Astros' tequila sunrise uniforms; sporting goods magnate Tim McAuliffe, for the eponymous McAuliffe number font; designer Tom O'Grady, for changing the look of the NBA in the 1990s; Branch Rickey, for introducing batting helmets to baseball; Dr. Robert Crow, for inventing the C-Flap; designer Jerry Dior, for creating the MLB silhouetted-batter logo; Braves PR man Bob Hope, for coming up with the idea for the Braves' 1976 nickNOBs; Mariners marketing exec Kevin Martinez, for creating futuristic uniforms; Nike creative director Todd Van Horne, for his huge impact on the uni-verse, for better or worse; Buccaneers equipment manager Frank Pupello, for creating the Pupello pouch; Marquette basketball coach Al McGuire, for all the crazy uniforms he brought to the court; whoever invented Cooperalls; and probably tons more.
Some players might also fit into this category. Just last week, for example, I mentioned how Orel Hershiser, Steve Yeager, and Charlie O'Brien all pioneered lasting equipment innovations. And that leads us to…
• Players: I think this category is a bit trickier. If our theoretical Uni Watch Hall of Fame had a museum, we would no doubt want to display one (or all!) of Jarrod Saltalamacchia's jerseys because of his record-length NOB. But would Salty himself merit induction simply by virtue of having a long name? Personally, I'd say no. His NOB seems more like a quirk of circumstance than a Hall-worthy achievement.
On the other hand, I think you could make a case for Dave Parker because of all those crazy facemasks he wore in 1978. And definitely the Fab Five, for their longer/baggier shorts and black socks.
Frank Robinson, for lengthening his stirrups? Rod Smart, for wearing "He Hate Me"? Earl Weaver, for his inner-jersey cigarette pocket? Lou Gehrig, for being the first to have his number retired? Greg Pruitt, for his tearaway jerseys? George Hendrick, for helping to create the pajama look? Anne White, for her Wimbledon bodysuit? Archie Manning, for his wide array of facemask styles? I can see arguments for and against all of these, depending on what sorts of standards we want to apply.
And that's why I'm posting this today — to help start a discussion about standards for induction, not just about specific inductees. What would we want a Uni Watch Hall of Fame to stand for? What would we want people to learn when they visit our our Hall (either on a website or, in a perfect world, in an actual physical location)?
There are lots of additional questions: Would our inductees have plaques? Busts? A commemorative winged stirrup? Other? What would the Hall's logo look like? And so on.
This is all good food for thought. Feel free to post your feedback in today's comments.
I'm certain of at least one thing: It would be easy for our Hall to have a better jersey than the one that the Baseball Hall of Fame uses.
• • • • •
• • • • •
Click to enlarge
New MLB prototype cap discovered: Got a note last night from reader Alex Posani, as follows:
I made a trip to the Ballpark in Arlington tonight for Rangers vs. D-Backs and found myself at the authentics stand. They always have cool stuff, and I found something very interesting: Diamond Era-style version of the current Rangers blue cap.

The Rangers have previously used three styles as Diamond Era: a red T; a red T with a Texas flag; and a white T with a red state of Texas outline. Never before have they worn one that is the same style of the home cap.

The cap includes an authentication hologram. I looked it up online and saw that it had been recently added, too recently to access.

Here's a look at the interior tagging.
Good find by Alex! If anyone knows more, feel free to speak up in today's comments.
• • • • •
• • • • •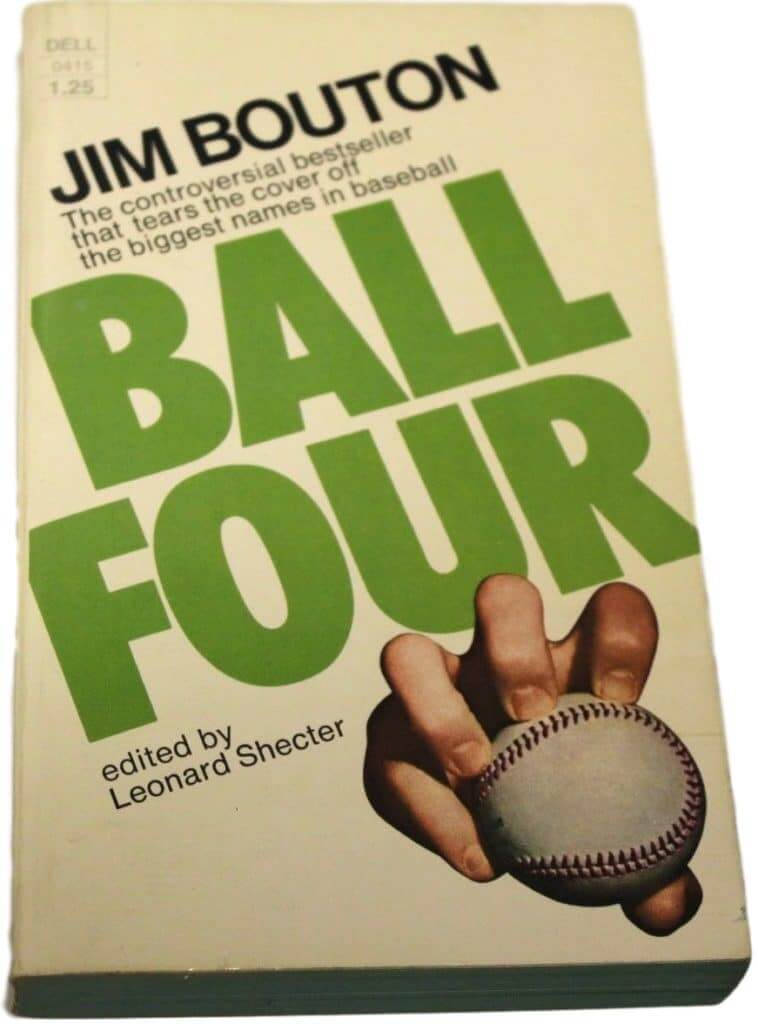 Bouton/Ball Four reminder: In case you missed the announcement on Monday, I'll be participating in a tribute to Jim Bouton and his seminal 1970 book, Ball Four (which changed my life and so many others), this Thursday evening, 7:30pm, at Le Poisson Rouge in Manhattan. Other participants will include the great Jay Jaffe of FanGraphs; Villanova professor and longtime baseball author Mitchell Nathanson, who's working on a Bouton biography (and who tells me he's a big Uni Watch fan); and Field of Schemes honcho Neil deMause (who, like myself, is an alum of the Village Voice sports section and has also been my editor for the recent pieces on collectors that I've written for Gothamist). There may be other writers added to the bill later this week.
We'll each be talking about what what made Bouton and Ball Four so special to us and reading a few of our favorite passages from the book. Doors open at 7pm. Admission is free. It would be great to see a bunch of Uni Watch readers there — please join us!
• • • • •
• • • • •
Uni-versary patch reminder: I'm still sitting on a ton of these Uni Watch 20th-anniversary embroidered patches (which, quite honestly, haven't been selling at anything close to the rate I had hope for). The patch was made for us by Stitches, the same shop that does all the sewing for the Mets, Yankees, and Islanders. It measures four inches across and is suitable for sewing onto a jersey or jacket, or just for displaying.
The price is $9.99, plus $1 for shipping (or $2 for shipping outside the USA). To order, send payment to me via Venmo (use @Paul-Lukas-2 as the payee), Zelle (plukas64@gmail.com), or Cash App (plukas64@gmail.com). If you want to use Apple Pay or a paper check, or if you're outside the USA and can only use PayPal, shoot me a note and I'll fill you in.
Once you send payment, be sure to send me your shipping address so I can send the patch on its way to you. Thanks!
• • • • •
• • • • •
The Ticker
By Lloyd Alaban

Baseball News: The Cubs wore 1969 throwbacks last night against the Reds. Their throwbacks don't have the MLB logo on the back (from multiple readers). … The Astros will wear this Apollo 11 tribute cap on July 22. … Indians P Zach Plesac took the mound last night wearing shin-cuffed pants and white shoes (from multiple readers). … The Reds will wear their 1961 throwbacks on Sunday. … Yahoo!'s search page used outdated logos for the Indians, Padres, and Marlins yesterday (from Joel Hooper). … The Buffalo Bisons, Triple-A affiliate of the Blue Jays, will be wearing NHL Buffalo Sabres-inspired uniforms for a game in August. … The University of Evansville has a new advertiser attached to its ballpark (from Ryan Bowman). … The Rockies were being pummeled by the Giants 13-0 in the fourth inning of Monday's game, so the Rockies announcers took it upon themselves to cover up the score bug (from Willard Kovacs). … Former Yankees P Mariano Rivera — the last MLB player to wear No. 42 on a regular basis — had Gate 42 at JFK International Airport in New York dedicated to him. Delta also dedicated one of their Boeing 757s to him, complete with a decal using the wrong number font (from Steven Dodell). … The Orioles will be giving out condiment-themed T-shirts tonight (from Patrick Stevens). … Here are the uniforms the Chicago Police Department baseball team wore for the city's annual Police-Fire Department game (from Dan Campana).

College Football News: Under Armour has made some tweaks to their jersey template. Here's what those tweaks look like on Auburn's uniforms (from Clint Richardson). … Iowa State has tweaked its home jersey to remove the black collar (from multiple readers). … New uniforms for Wyoming. … New uniforms for Samford. … New jerseys for Alcorn State and Mississippi Valley State (from Tom Schuster). … Iowa is installing new turf at Kinnick Stadium (from Kary Klismet). … Notre Dame has temporarily placed natural grass on top of their artificial turf at Notre Dame Stadium in preparation for the Liverpool vs. Borussia Dortmund soccer match on Friday (from Warren Junium). … Here are all the ACC uniforms for this season (from James Gilbert).

Hockey News: According to a display at a retail store in Chicago, the Blackhawks have the best uniforms in NHL history (from Jerry Kulig). … According to the Jets' PR account, a few number changes for the team: D Anthony Bitetto will wear No. 2, F Mark Letestu will wear No. 22, and D Sami Niku has changed his number to No. 8. … Cross-listed from the baseball section: The Buffalo Bisons, Triple-A affiliate of MLB's Toronto Blue Jays, will be wearing Sabres-inspired uniforms for a game in August. … The Chicago Steel of the USHL released their 20th anniversary logo. You can see it on the bottom right corner of this season calendar (from Steve Johnston).

Basketball News: You can see lots of new and changed NBA numbers on Etienne Catalan's Twitter feed. … Here are the uniforms the Greece men's national team will be wearing for the FIBA World Cup (from Christos Daglis). … New unis for Wisconsin men's. They'll be wearing NOBs for the first time since Dick Bennett's tenure as head coach.

Soccer News: A few things from Josh Hinton: Here are more pictures of Juventus's away kit. … Bayern Munich's third kit has leaked. … Hamburger SV has officially released their new home kit after numerous leaks. … West Ham has new third shirts. … New kits for English Championship club Charlton Athletic (from @TheKitManUK). … New kits for FC Lokomotiv Moscow. … For a roundup of more kit unveilings from smaller clubs and leagues, check out the Twitter feeds from Josh Hinton and Ed Zelaski. … The president of the Confederation of African Football (CAF) is currently the subject of corruption investigations by both FIFA and French authorities. One of his suspect dealings was the cancellation of an equipment deal with Puma for balls and kits and its replacement with a small French manufacturer of exercise equipment that does not appear to make anything soccer-related (from our own Jamie Rathjen). … Also from Jamie: Queens Park FC wore their 150th-anniversary kit again last week, meaning it has now appeared at least once for four seasons in a row. It was first worn in August 2016. It was first choice in the first two seasons (2016-17 and 2017-18) and third choice in the most recent two seasons. The actual 150th anniversary was slightly over two years ago (July 9, 2017). … Cross-listed from the college football section: Notre Dame has temporarily placed natural grass on top of their artificial turf at Notre Dame Stadium in preparation for Liverpool vs. Borussia Dortmund on Friday (from Warren Junium).

Grab Bag: The Jumbo Visma team — winners of four of the first 10 stages in this year's Tour de France — has each rider's first name printed in large lettering on the front of their helmets. "It's a huge help when watching the race," says James Harvey. … Reader John Muir recently went to the Museum of the United States Navy in DC and snapped a photo of Navy camouflage schemes. … Here are the neckerchiefs, or "neckers" the Boy Scouts will be wearing at next week's Scout Jamboree in West Virginia (from @bryanwdc). … A Target in South Dakota has the wrong SDSU caps on their shelves. Instead of selling South Dakota State caps, they have San Diego State caps (from Michael Manker).
• • • • •
Bow arts: Former Supreme Court Justice John Paul Stevens died yesterday at the age of 99. He served on the high court for 35 years — the third-longest tenure in history — and was known throughout that time for wearing a bow tie.
When you think about it, it arguably makes more sense for a male judge to wear a bow tie, because a conventional necktie will be covered up by his robe. In any case, I suspect we won't see another bow-tied Supreme Court justice for a long time, if ever. R.I.P.