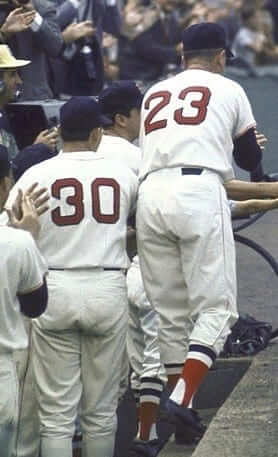 Many fans refer to the Red Sox number font as "the Red Sox font." But as serious uni-watchers know, the font is actually called McAuliffe, and was created by the Tim McAuliffe sporting goods company. Although the Red Sox are the only team currently using the font (well, except for the Cubs, who've used it for years on their helmets), it's been used by lots of other teams over the years, including the Angels, Astros, A's, Brewers, Dodgers, Reds, Senators (see player at far left), Tigers, and Yankees, plus maybe a few others I'm overlooking.
Nowadays, of course, the McAuliffe font has been digitized. But back in the day, the flannel and tackle twill for McAuliffe numerals were cut from a series of die-cut cardboard masters. Those masters were the subject of a very cool Facebook post yesterday from the good folks at Ebbets Field Flannels, as follows:
In the 1950s and 1960s, Tim McAuliffe supplied uniforms for several MLB teams, including the Red Sox, Dodgers, A's, and Giants. We have had his original Red Sox cardboard number templates in our possession for a number of years. They were stored in an athletic supporter box with McAuliffe's hand-written notes.
This was accompanied by the following photo (click to enlarge):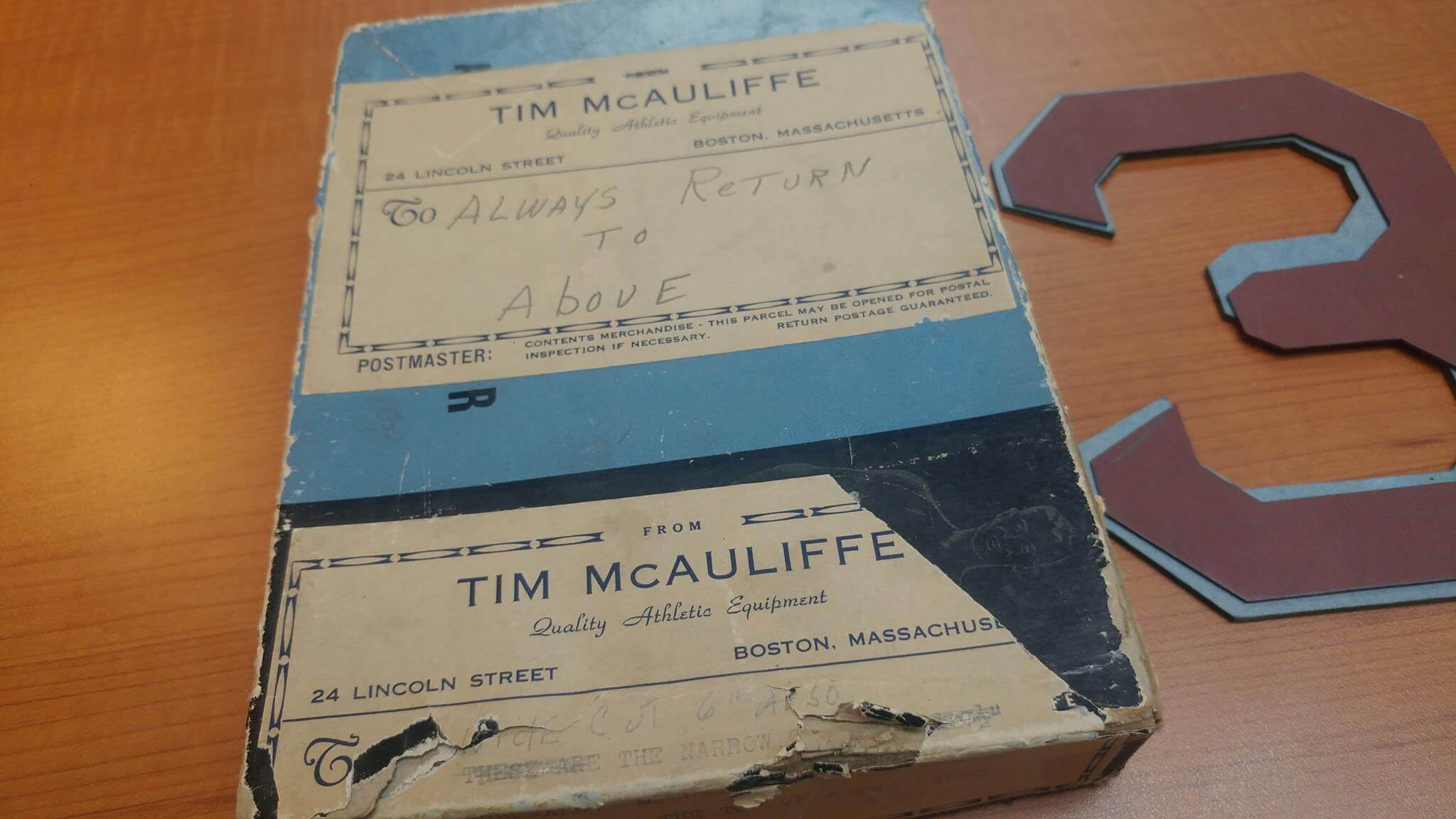 The Facebook post then continued like so:
We recently worked with the Red Sox on making uniforms for the 1967 "Dream Team" and used the original die-cuts for the numbers. How cool is that?
The "Dream Team" mention refers to an upcoming reunion of Boston's 1967 "Impossible Dream" pennant-winning team, which is scheduled for next month. Here's another photo that the Ebbets folks posted (click to enlarge):
Too bad about the NOB, but the Sox apparently requested that for the reunion event. (They did the same thing for a '67 reunion event 10 years ago, but that time the lettering was radially arched.) Still, not even the NOB can dim the awesomeness of those original McAuliffe numeral templates. Very cool of Ebbets to post those pics online.
(Special thanks to Will Shoken for bringing this one to my attention.)
•  •  •  •  •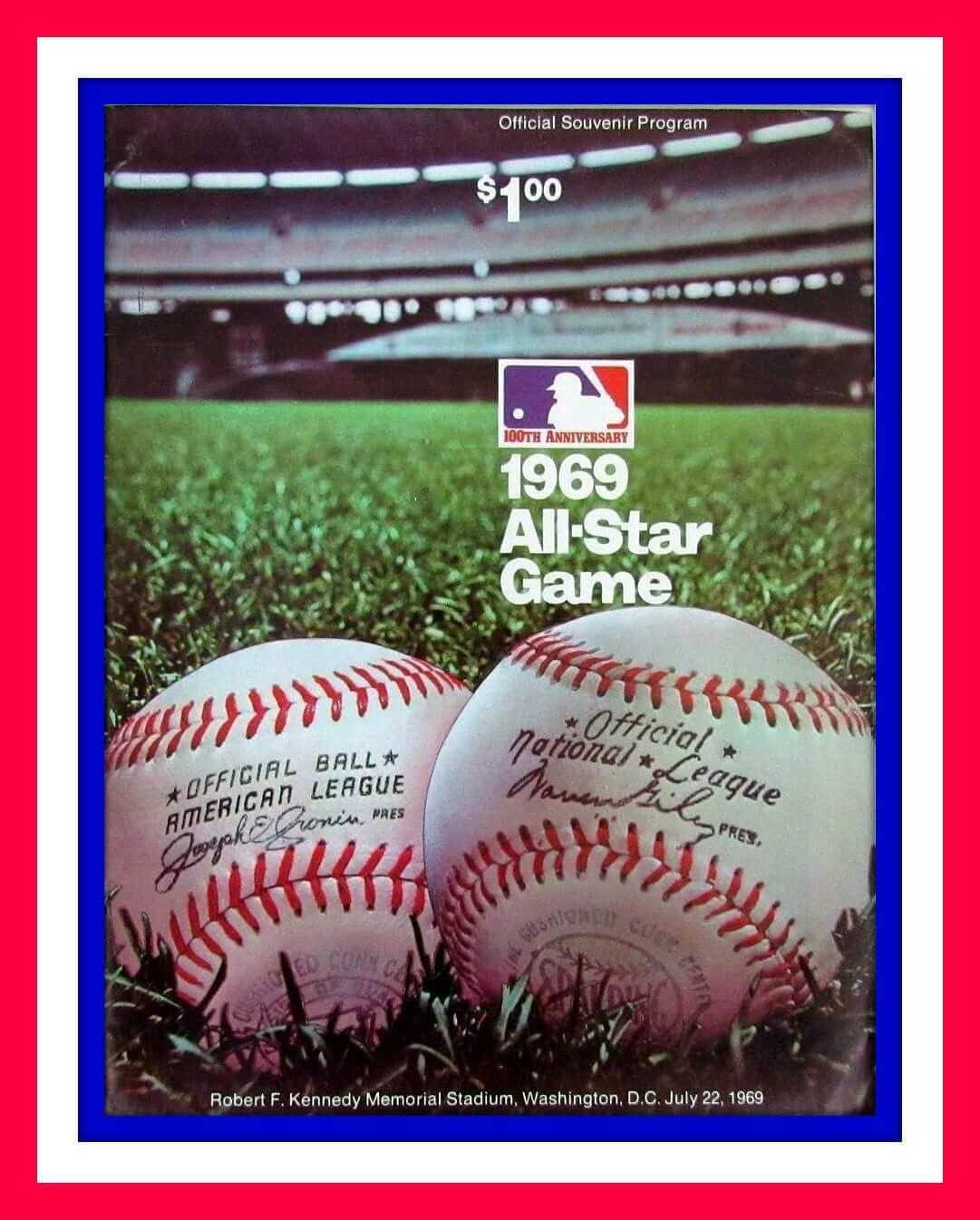 Collector's Corner
By Brinke Guthrie
The annual Midsummer Classic takes place tonight in Miami, so we're all All-Star Game today on Collector's Corner, beginning with this 1969 ASG program. The cost back then? Just a dollar.
My favorite ASG memories are watching Reggie Jackson gong the light tower at Tiger Stadium in 1971 while I was babysitting next door, and the year(s) Dave Concepcion and the other Reds wore white or red cleats. Cincy used to have solid-black shoes as a team mandate, but the ASG wasn't a regular game, so the participating Reds players were allowed to bend the rules a little. And in the 1970s, there were a lotta Reds in those games. (More on white cleats from Phil in 2011 here.)
Okay, enough of my reminiscing. Here are the rest of this week's picks:
•  Here's a 1969 "National League All-Star Squad" baseball guide. This must have been a media guide.
•  One more from 1969: a mini-plate brought to you by the Chrysler Corporation.
•  Just a year later, the ASG moved to Cincinnati's brand-new Riverfront Stadium (like, two weeks old, cuttin' it close), and the program featured that other MLB logo on the cover. Is that in use anywhere? [Nope. Pretty sure it was discontinued after 1975. "" PL]
•  Here's a press pin for the 1980 game at Dodger Stadium.
•  I may be biased because I live in San Francisco, but I think one of the cooler ASG logos was when the Giants hosted the game in 2007. See it on this hoodie.
•  The 1979 ASG, which took place at the Kingdome in Seattle, was the 50th edition of the game, as commemorated by this Mariners pennant.
•  Look at this 1966 All-Star Game ad from Louisville Slugger. Some big-time players on that ad.
•  This 1990 All-Star Game jacket from the Chicago Cubs is, er, rather colorful.
•  The 1974 ASG was held at another "state of the art" stadium — Three Rivers, home of the Pirates. Players didn't wear a patch for the game in those days, but a retail patch is nonetheless available.
•  Also from Pittsburgh: Check out the terrific artwork on this game program. Whoa, the $1 price from 1969 had doubled to $2 in just five years! Hey, it was the mid-1970s, inflation city.
•  •  •  •  •
The Ticker
By Mike Chamernik

Baseball News: Rapper and Miami native Pitbull performed before last night's Home Run Derby, and he wore a women's-cut National League BP jersey (note the deep V-neck and the buttons on left side with "305," the city's area code, on the back. … Tonight's All-Star Game jerseys will have a patch on the left sleeve showing how many times the player has been an all-star (from Nick Curley). … The ball for tonight's game will have blue-and-orange Marlins-color seams, and Bryce Harper will wear pink and aqua Miami Bryce cleats (from Ted Schwerzler). … Looks like Justin Upton wore a standard road jersey, and not the Tigers ASG edition, for a press event yesterday. He didn't have an All-Star patch on his sleeve (from Pete Butera). … On a related note, you can see that the Tigers moved the Mr. I patch for the game. The Phillies did something similar, moving the Dallas Green memorial patch from the sleeve to the chest. This has been standard practice in recent years, as memorial patches move from the sleeve to the chest for the ASG (from Mike Paolucci). … Before becoming a star QB, Tom Brady was a good baseball player. When the Mariners hosted him and a group of other high school prospects for a try-out before the 1995 draft, Brady snuck away to the M's clubhouse and tried on Ken Griffey Jr.'s jersey. Brady was eventually drafted by the Expos (from Brinke). … The Fireside bar in San Francisco adopted the Giants' SF logo, but reversed the S and F (from David Gadd). … In 1981 the Giants had warm-up jackets with numbers in cable cars, much like what the Warriors had in their "The City" unis (from Andres Cardenas).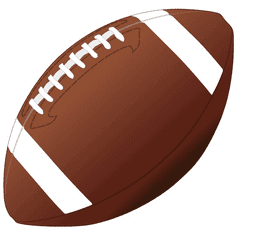 Football News: Former Broncos RB Terrell Davis was thrilled to receive his gold Hall of Fame jacket. I like how it was shipped to him in an unassuming box and Haggar zipper bag (from Kary Klismet). … Virginia Tech will have commemorative soda cups for each home game this season. They were designed by Uni Watch reader Clark Ruhland (from Andrew Cosentino). … New unis for Walnut Hills, a high school in Cincinnati (from Brian Henke).

Hockey News: The Kalamazoo Wings are holding a jersey design contest for fans. The winning concept will be worn for a game in December (from Phil). … 3M bought the naming rights to Mariucci Arena, the home of Minnesota's hockey program [and yes, I've added this to the list of upcoming Naming Wrongs shirts "" PL] (from Mark Wilkes and Brian Kerhin). … New Predators acquisitions picked their jersey numbers. Nick Bonino will wear No. 13 and Scott Hartnell will have No. 17, which he wore during his first stint in Nashville from 2000-07 (thanks, Alex).

NBA News: For the 2001 Rookie Game during NBA All-Star Weekend, players on the sophomore team swapped warm-up shirts with each other for the pre-game intros. Jason Terry wore Elton Brand's Bulls top, Baron Davis wore Lamar Odom's Clippers shirt, and so on. … A Bulls player at Summer League didn't have a name or number on his jersey yesterday (from Tommy Thiel).

Soccer News: Málaga CF, a Spanish club, has new uniforms inspired by Pablo Picasso, who was born in the city (from Edoardo Salvati). … TSV 1860 München, a double-relegated German soccer team, unveiled new jerseys at a recent fan event, but misspelled Aaron Berzel's NOB. "Brezel" is the German word for Bavarian-style pretzel (from Jim Westrich). … New shirts for Sandecja Nowy SÄ…cz", a Polish club (from Ed Å»elaski). … A designer created a neat racing-themed logo and uniform concept for the proposed Charlotte MLS club (from John Horne). … Here's a breakdown of the kit changes made by the major English clubs for this season (from Ted Arnold).

Grab Bag: Metro, the transit system of Washington D.C., is considering a plan to sell the naming rights to some of its stations. The agency floated the idea back in 2012, but negative feedback pushed it to scrap the plan (from Mike Rosenberg). … Spotted on Reddit: A hotel that displays the room numbers using a downlight that casts a shadow. … This may have been in the Ticker before, but once more can't hurt: Varvara Stepanova, a Russian artist who was part of the Constructivist movement, designed some amazing sportswear concepts in 1923 (from @vaaralehto). … Nicholas Rodriguez spotted a house in Baltimore that uses the same colors as Uni Watch. … New logo for the New York Racing Association. … New logo for Sky Sports, a UK television station.