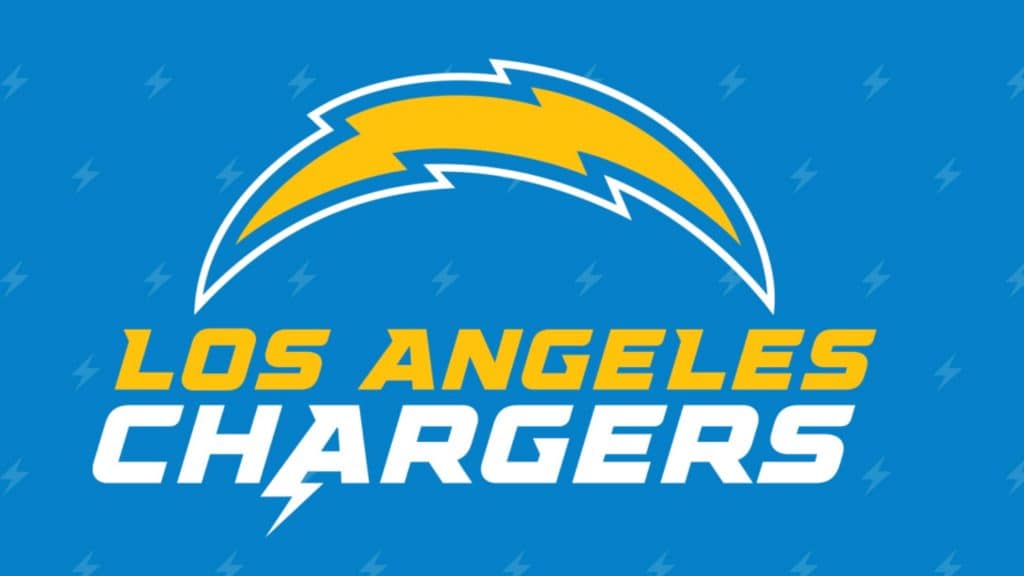 Click to enlarge
With leaks and rumors piling up, the Chargers shifted into "Ah, fuck it" mode yesterday and went ahead with the unveiling of their new logo — no buildup, no drumroll, no teaser video, just a surprise announcement. They also said that their new uniforms will be released in "less than a month" (i.e., before the draft, which was already the presumptive time frame).
The most obvious thing here is that they've removed navy from their color scheme and are going exclusively with powder blue — a big change from the days when ownership stubbornly refused to embrace the lighter shade. Less immediately obvious is the new curvature of the lightning bolt, which is less severe than before. Here's a comparison — old version on top, new version on the bottom (click to enlarge):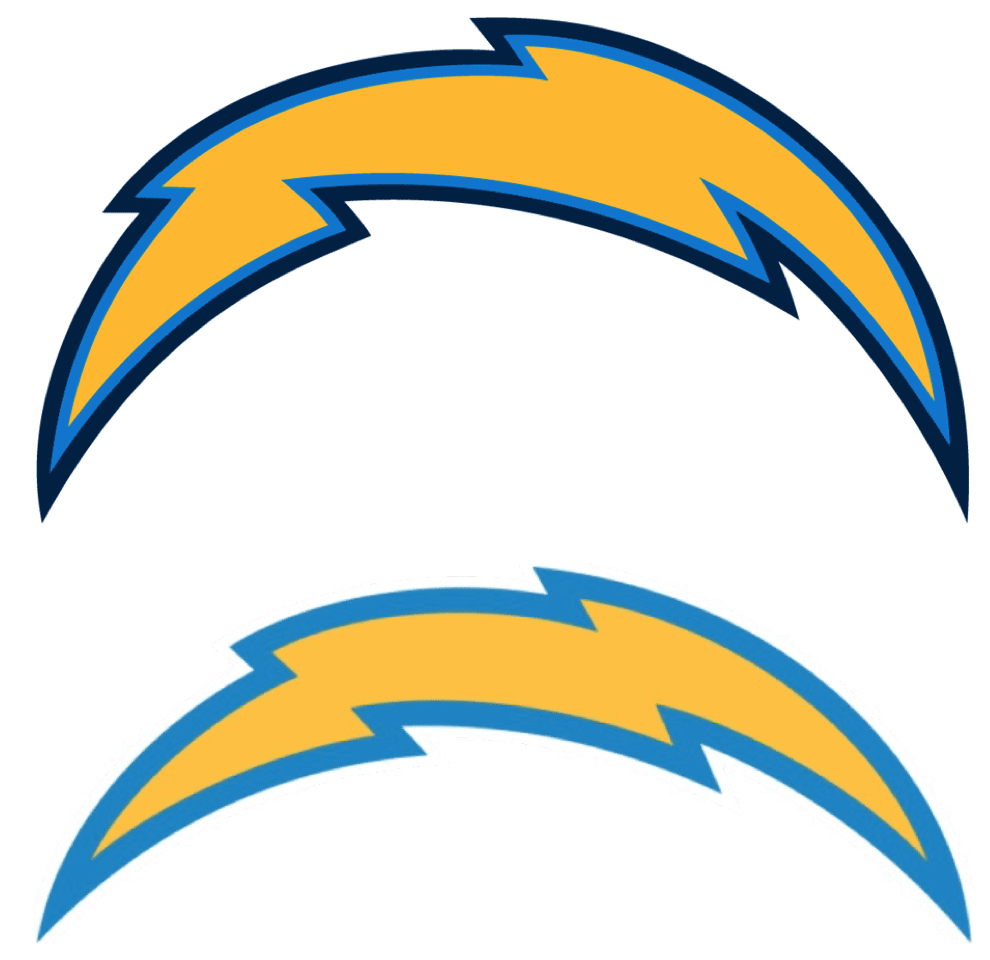 They've literally flattened the curve! I see that as a big upgrade. I've always thought the now-outgoing version of the lightning bolt looked a bit too exaggerated, too cartoonish. The gentler curvature of the new version feels a bit more dignified and stately. (No word on whether the new arc is related to Fibonacci.) And removing the navy layer is addition by subtraction.
Interestingly, after the new logo began circulating online yesterday afternoon, several people on social media asked me, "So does this mean they'll go with powder blue as their primary jerseys?" As I had to remind those people, the Chargers already did that last season. According to the mighty Gridiron Uniform Database, they wore the powder blues six times in 2019. Interesting that that didn't quite register, at least with some fans.
As for the new wordmark: Eh, whatever. The font feels like boilerplate Nike typography, and the little lightning bolt coming off of the "A" is fine, but this is another team whose de facto logo is the helmet. Everything else is superfluous. I suppose we could see a small rendition of that "Chargers" lettering on the jersey chest, but it doesn't feel like a bit deal either way. The lightning bolt, and its application on the helmet, is all that really matters.
As an aside: I really dislike this trendlet of teams revealing their logos ahead of the uniforms. For certain kinds of businesses, the logo is the most important aspect of the visual brand. But for a sports team, the logos mainly serve to support the uniform program, which is the team's chief visual signifier. Showing us a logo (or even several logos) without showing us the full context of how the logo functions on the uniform is mostly just marketing hype (as the Rams basically admitted yesterday, when they told me that revealing the logos ahead of the uniforms was "a chance to get multiple bites of the apple"). It's a bullshit trend, and here's hoping it doesn't become more the rule than the exception.
• • • • •
• • • • •

Click to enlarge
ITEM! Classic Cap back in business: After a brief hiatus due to cap fulfillment manager Mark LaFountain being indisposed, I'm happy to announce that the Uni Watch Classic Cap is once again available, with all fitted sizes plus the adjustable version in stock. And until further notice, the usual price of $39.99 is now cut to $35.99.
And that's not the only discount currently available on Uni Watch merch:
• You can save 15% on everything in the Uni Watch Shop and the Naming Wrongs Shop by using the checkout code COMMUNITY.
• A custom-designed Uni Watch membership card, which usually costs $25, is now $20.
• A Uni Watch seam ripper — perfect for those shelter-in-place logo-removal projects — which usually costs, $6, is now $4.
If you'd rather support Uni Watch via a donation, instead of a merch purch, here's how you can do that.
My thanks, as always, for your support and consideration.
• • • • •
[adrotate group="2″]
• • • • •
Membership update: Ten more designs have been added to the membership card gallery, including Myles Gallagher's Portland Timbers treatment, which I believe is our first card with the new MLS font!
Ordering a membership card is a good way to support Uni Watch (which, frankly, could use your support these days). And remember, as a gesture of comm-uni-ty solidarity, the price of a membership has been reduced from $25 to $20 until further notice.
As always, you can sign up for your own custom-designed card here, you can see all the cards we've designed so far here (now more than 2,500 of them!), and you can see how we produce the cards here.
• • • • •
• • • • •
Click to enlarge
Wearin' of the green, non-St. Paddy's version: Got a note yesterday from reader Greg Mitchell, who said, "On Sunday My wife Denise and I drove down to one of my favorite places on Earth: Nobska Lighthouse in Falmouth, Mass., and also strolled Woods Hole (while fastidiously maintaining our distance from others) to enjoy the sunshine and in anticipation of more restrictions to come."
I'm intrigued by Denise's green-lensed sunglasses — haven't seen anything quite like that before. And such a nice match for her Uni Watch hoodie:
• • • • •
• • • • •
The Ticker
By Lloyd Alaban

Baseball News: The Red Sox have released a social distancing logo (from Sara Klein). … John, who didn't give his last name, received this mini-helmet standings display. … MLB and the players' union are close to determining how the rest of the season might shape up. Key quotes: "Multiple players told ESPN they are willing to play a significant number of doubleheaders — as many as two a week — to make up for lost games and try to get as close to a full 162-game schedule as possible" and "[B]oth [sides] agree that if necessary, regular-season games could stretch into October and playoff games could be played at neutral sites in November, either in warm-weather cities or, if government officials allow indoor events, domed stadiums." … The Cardinals' birds on the bat are already socially distant, but here's a logo redesign that puts them at an even safer distance (from Duke Ezeamil). … A recent article in The Athletic (paywalled) about former Orioles 1B Eddie Murray says he used to wear a necklace with the words "Just Regular" (from Joanna Zweip).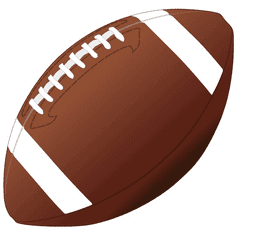 Football News: Good shelter-at-home pandemic project: Reader Timmy Donahue created an uni- and aesthetic-based assessment of the football game in the film Monsters University.

NBA News: Dennis Johnson wore No. 24 during his time with the Suns, but he did wear No. 3 for one game. Some internet sleuths tried to figure out why (from Richard Catalano).

Hockey News: The Hurricanes have released a social distancing logo. … Check out this 1970s-era photo of the Canucks practicing with the Ice Capades (from Wade Heidt). … Former Islanders F John Tonelli received a painting of himself in uniform during his number retirement ceremony last month. The painting had different number fonts, which is accurate since the Islanders changed number fonts on several occasions (from Brooks D. Simpson).

Soccer News: New first shirt for Derry City, the only Northern Irish team that plays in the League of Ireland (from our own Jamie Rathjen). … New home shirt for Ayr United (from Ed Zelaski). … Slovenia's new home and away kits have leaked (from Josh Hinton). … For the latest on kit-related news from around the world, check out Josh's Twitter feed. … Reader Ed Martinez's daughter's soccer team has placed their NOBs on their team bows since the back of the team's shirts are plastered with ads. An NOBow, perhaps?

Grab Bag: A Pittsburgh-based shed company is poaching logo elements from the NFL's Pittsburgh Steelers and MLB's Pittsburgh Pirates (from Gordon Blau). … How well do you know your athlete personal logos? ESPN has a quiz for you to find out (from our own Brinke Guthrie). … Reader Daniel Kilgore got a push notification for a US Open (golf) update with the US Open (tennis) logo. … New red uniforms for the Japanese women's volleyball team. "Mizuno has not had a press release for these uniforms yet, so we don't know of other colors, but probably a blue and a white one," says Jeremy Brahm.
• • • • •
• • • • •
Click to enlarge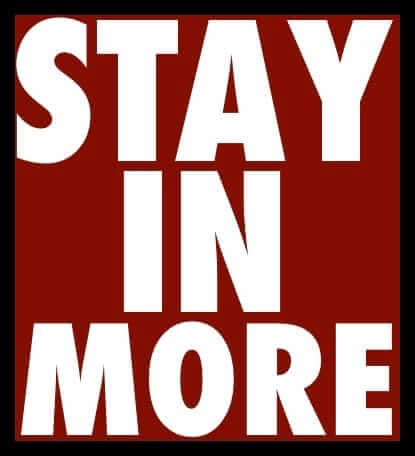 What Paul did last night : Our friend and neighbor Sridhar — author of the excellent baseball book Year of the Pitcher — stopped by yesterday evening to join us for cocktails (from a safe distance, of course). It's a little hard to see, but he brought his own bottle of bourbon and a glass. He mentioned that he just finished a really interesting-sounding article for The Atlantic about Reds first baseman Joey Votto, so that's something to look forward to.
Sridhar also took a photo of us, so I hereby present the Paul-inclusive pandemic porch cocktail photo:
Uni Watch girl mascot President Caitlin was watching us through the window. But she got plenty of loving yesterday:
Daily cat break: basking in the sun together (then her claw got stuck in my sweater) pic.twitter.com/OdNkOjrxR5

— Mary Bakija (@mabatron) March 24, 2020
• • • • •
Our latest raffle winner is Kevin Cearfoss, who's won himself a Uni Watch winged stirrup pin. Congrats to him, and big thanks to Brandon Lenk for sponsoring this one.
Tomorrow: The 22nd annual Uni Watch MLB Season Preview! Until then, everyone stay healthy, safe, and sane. Peace. — Paul