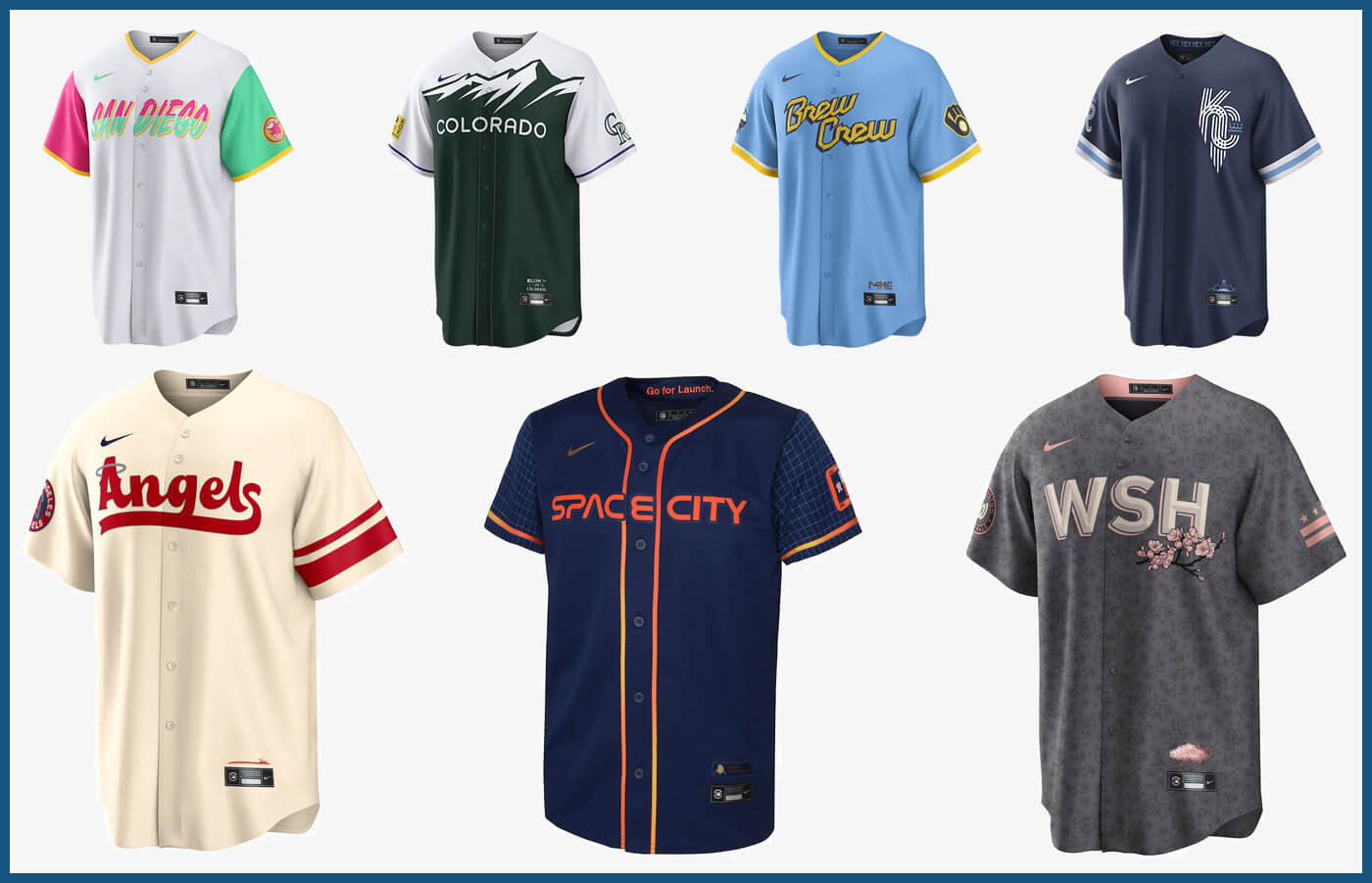 [Editor's Note: Paul is on his annual August break from site (although he's still writing his weekly Bulletin column and may pop up here on the blog occasionally). Deputy editor Phil Hecken is in charge from now through the end of the month.]
Hi, everybody, and a very pleasant good morning to you wherever you might be.
Back in August of last year, I ranked the 2021 City Connect uniforms, and I used the following criteria:
I'm going to simply rank the uniforms from best to worst. I've mentioned one cannot really "judge" the uniform without the stupid word salads rationales behind the uniforms — and that's true to an extent — but today they'll be ranked solely as on field uniforms. In other words, if you'd never seen a baseball game before and simply saw these uniforms in game play, which team had the best and which team had the worst?
I'll apply those same simple rules to this year's batch of CC unis as well. Like last year, I'll rank them from best to worst. Here we go:
#1: Colorado Rockies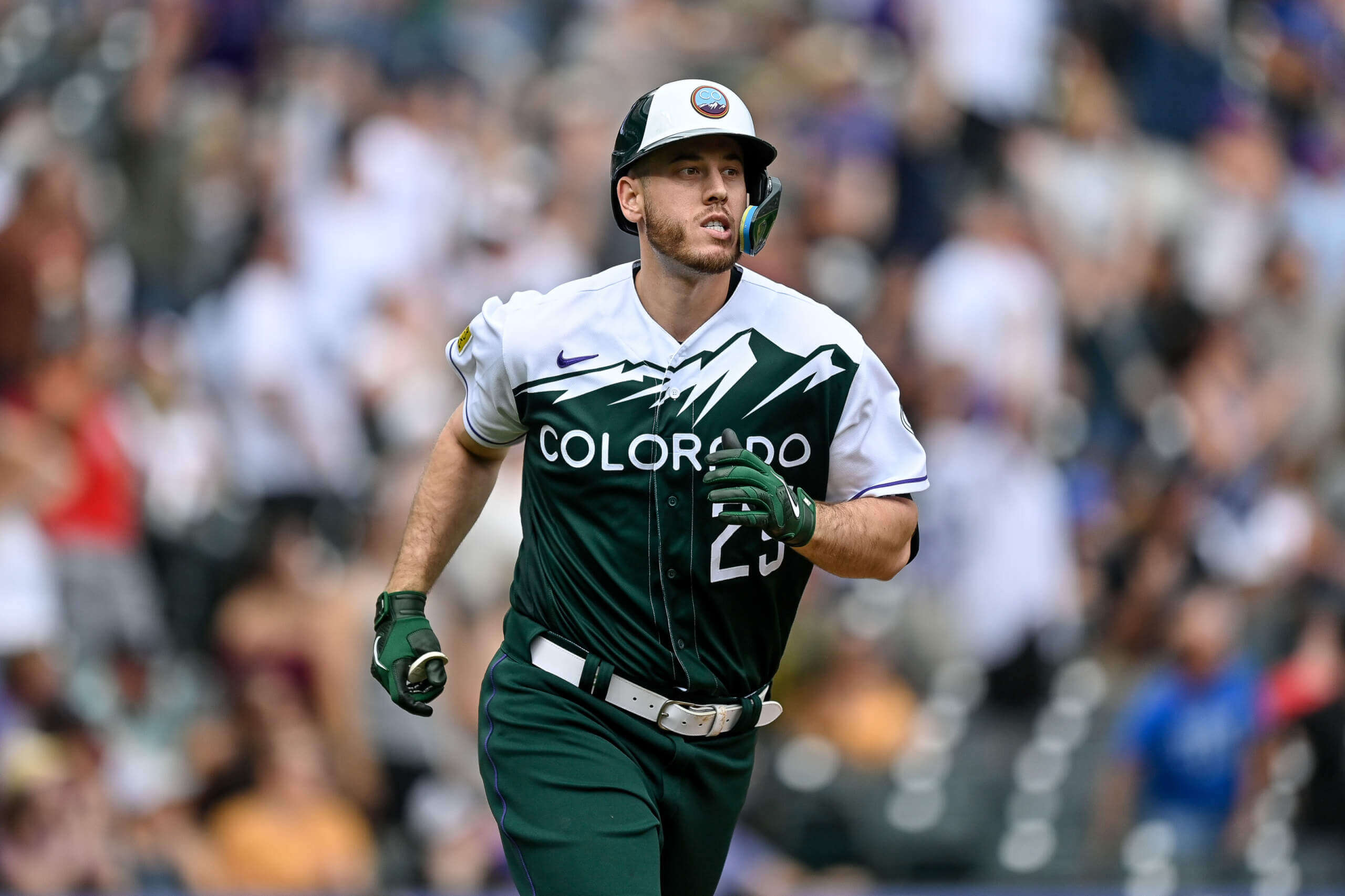 The fact that this ranks as the best of the 2022 CC uniforms should tell you something. For the most part, I don't love any of them (and some I really don't like). There's just a bit too much going on here, but in general it's a solid uniform and definitely one of the best overall. I don't like guys who wear pajama-style pants, and the semi-ghosted numbers can be a bit of an issue, but visible socks really help, and there's definitely a place in MLB for a green uni! Although they haven't (yet) worn white pants with the green jerseys, even that looks good.
__________
#2: Washington Nationals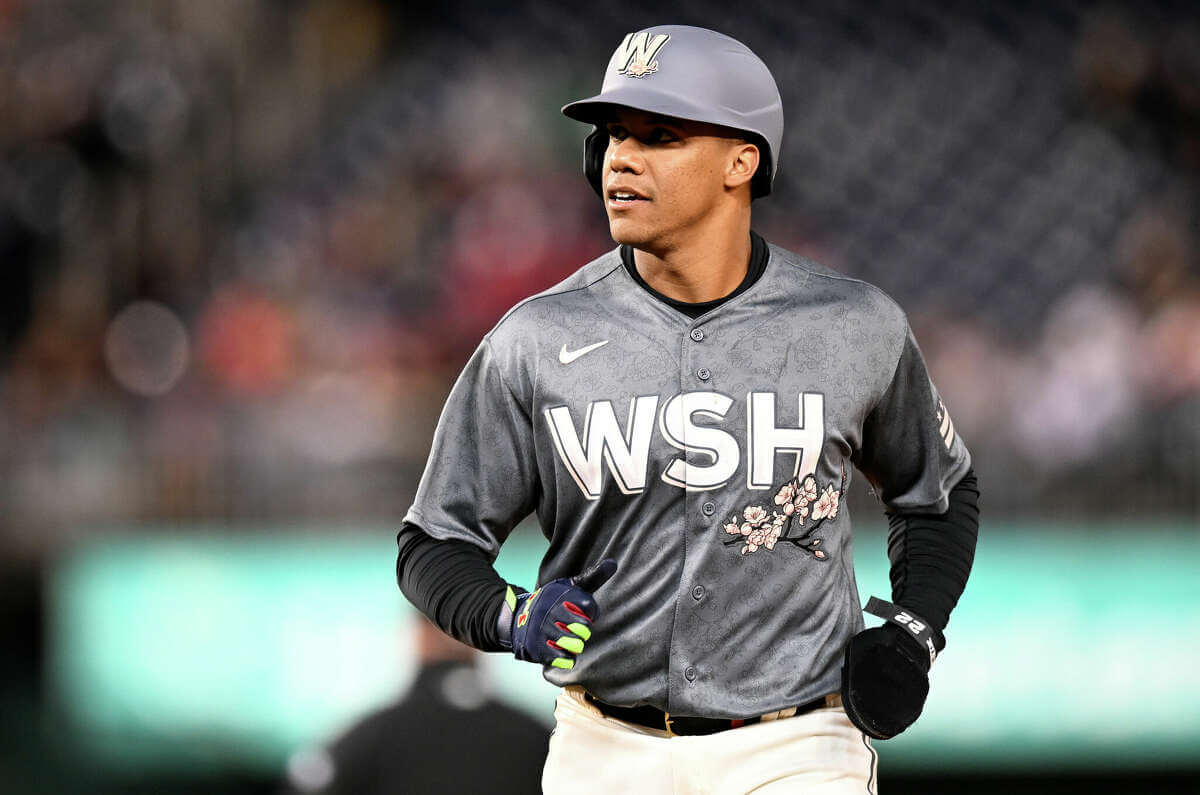 This one has grown on me as I've seen it worn more often — originally I wasn't a fan of pairing the heather gray jersey with cream colored pants, but it actually looks pretty sharp. I didn't like (and still don't) the giant "WSH" wordmark, but the pink block shadows and cherry blossom motif actually work well. Light pink and darker gray go very well together, and it's a unique combination for a baseball jersey. The sublimated flower pattern on the jersey is nigh invisible from any distance (thankfully). I'd be curious to see how this would look with matching gray pants (but in that case they'd need to wear a different color cap and socks), and some day I'd like to see a team try a darker gray roadie (the D-bax had the right idea, but that uniform was just a trainwreck).
__________
#3: San Diego Padres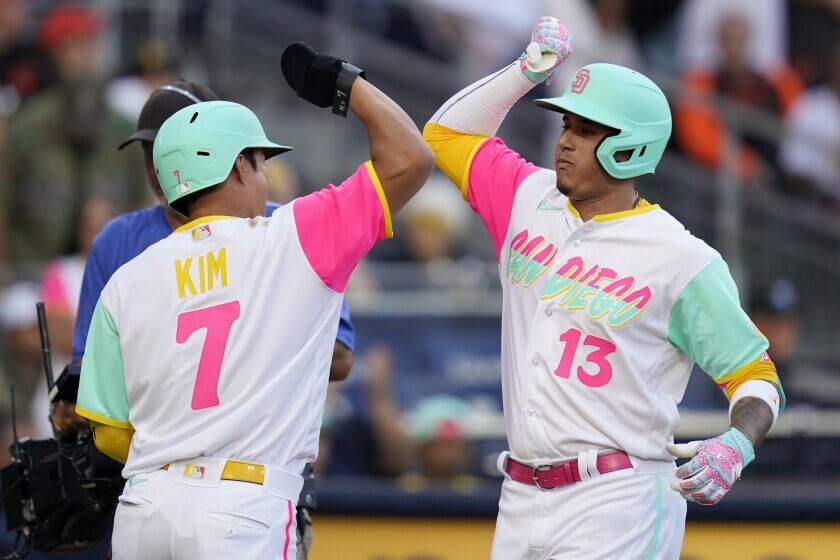 I had my worries about these, until I saw them on the field. They're fine. The issues I originally had — especially with the wordmark and legibility issues — didn't vanish, but the fuchsia and seafoam, combined with gold, make for a really fun-looking uniform. No, I don't love them. The wordmark is still hard to read, as is the NOB, but it's a nice departure from a league that's heavy with navy and red and other dark colors.
__________
#4: Los Angeles Angels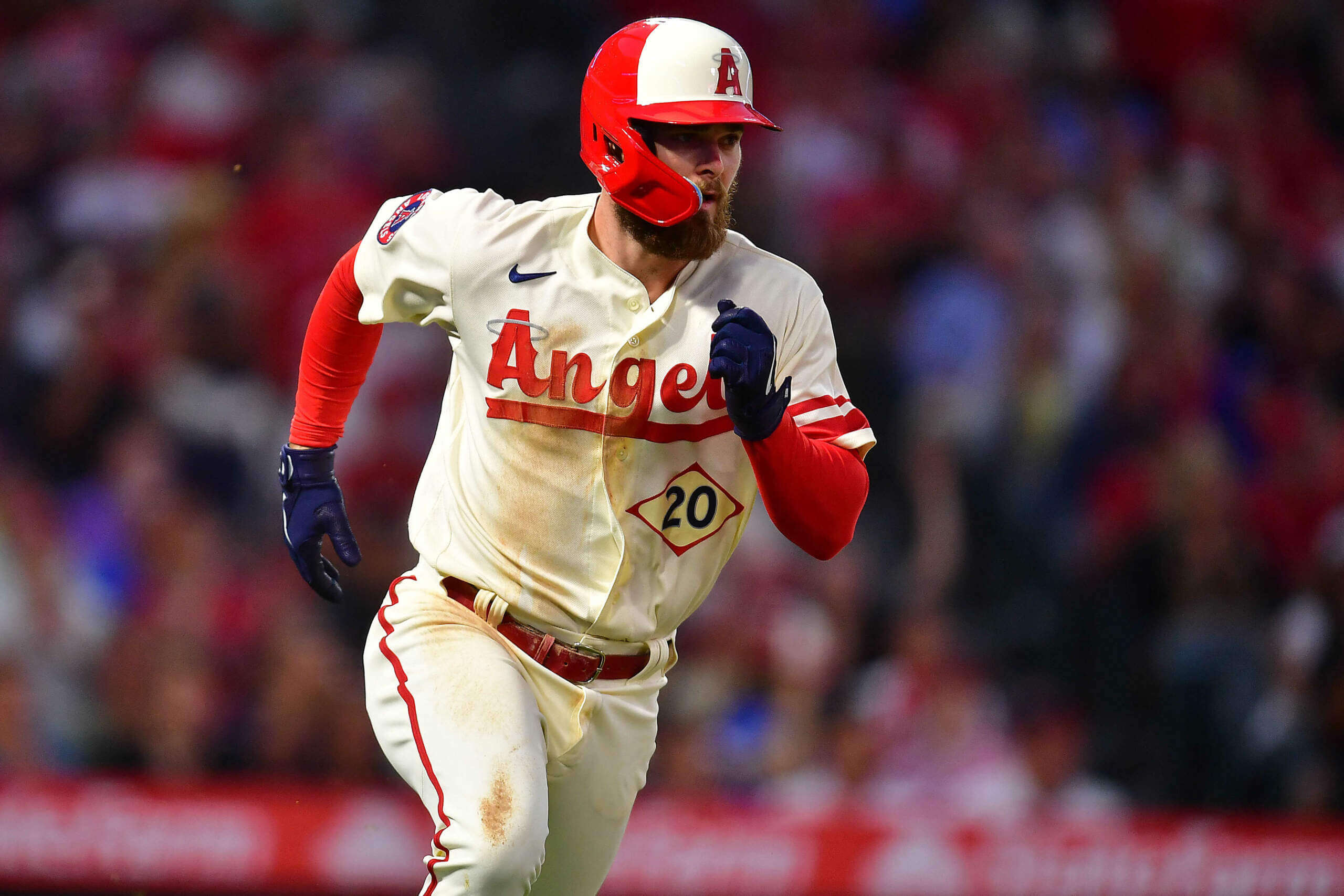 Like the Padres, this one is light-hearted and whimsical. What it lacks in doo-dads (a good thing), it makes up for with one of the best front number treatments I've seen on a baseball uniform. While whimsical though, I wasn't a fan of the script Angels wordmark, but the cap "A" not matching the uniform "A" was surprisingly not a deal-breaker. Even the asymmetrical sleeve design and blue numbers seemed to work.
__________
#5: Milwaukee Brewers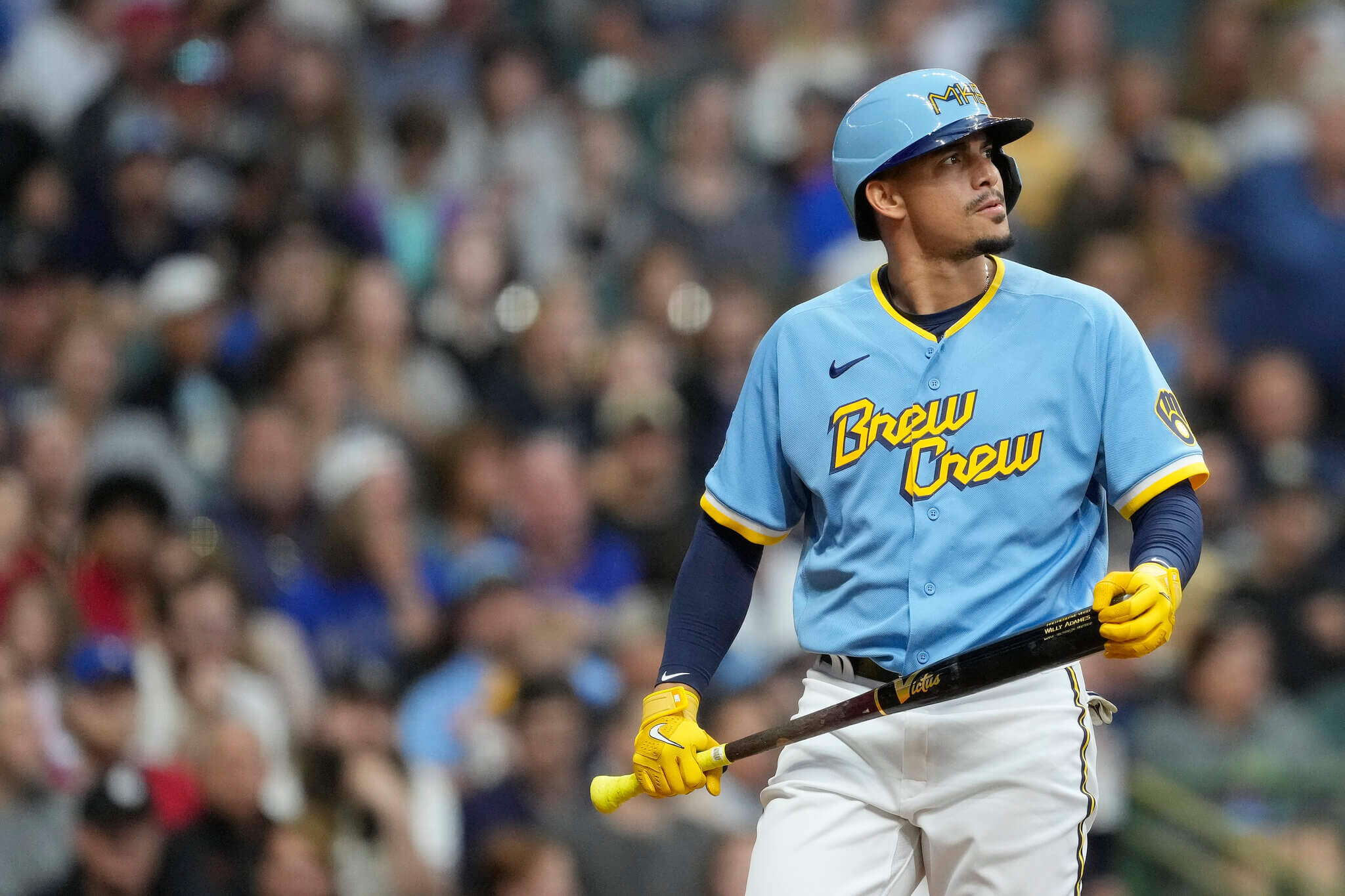 What I like about this uniform (the powder blue jersey with athletic gold wordmark) unfortunately can't overcome what I don't — from the ridiculous forced "414" area code on the cap to the chunky, weird font of "Brew Crew". This one definitely had potential, especially if the team paired the powder blue jersey with matching pants, which would have provided for a great fauxback opportunity. Instead, it became just another excuse to sell jerseys.
__________
#6: Kansas City Royals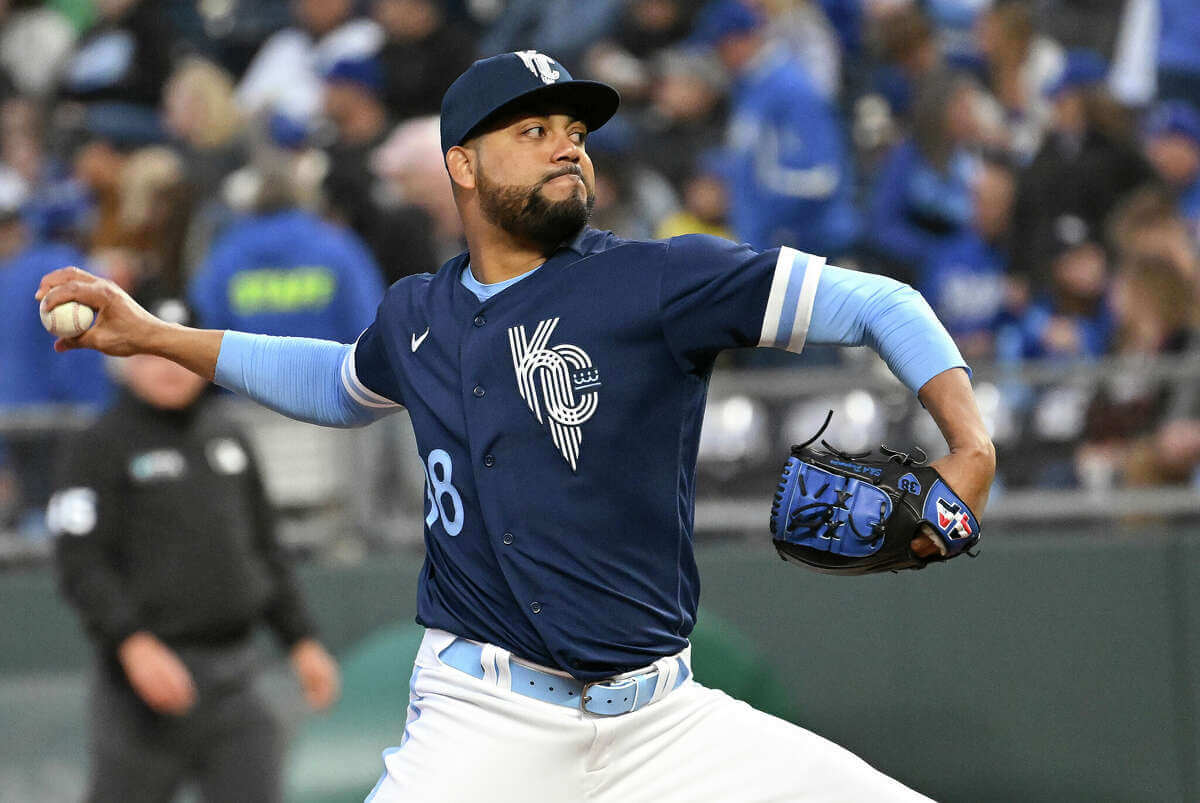 Yes, I know the team wasn't named for the color royal. But, c'mon — this team has featured royal elements throughout its entire existence. To have a uniform bereft of that color borders on malpractice. But even putting that aside, I do like navy and powder blue together. Unfortunately, the jersey's just not that attractive — even with the powder blue accessories, there's just not enough of it to counteract the preponderance of navy. I don't hate the "fountain inspired" logo, but the stylized sleeve "R" insignia is too cute by half. I'm guessing the powder numbers seen on the jersey front didn't provide enough contrast, as the rear uni numbers were rendered in white. The best thing that could be said about this one is they didn't go mono-navy, since the Cubs already checked that box, and the Dodgers already have the royal blue covered.
__________
#7: Houston Astros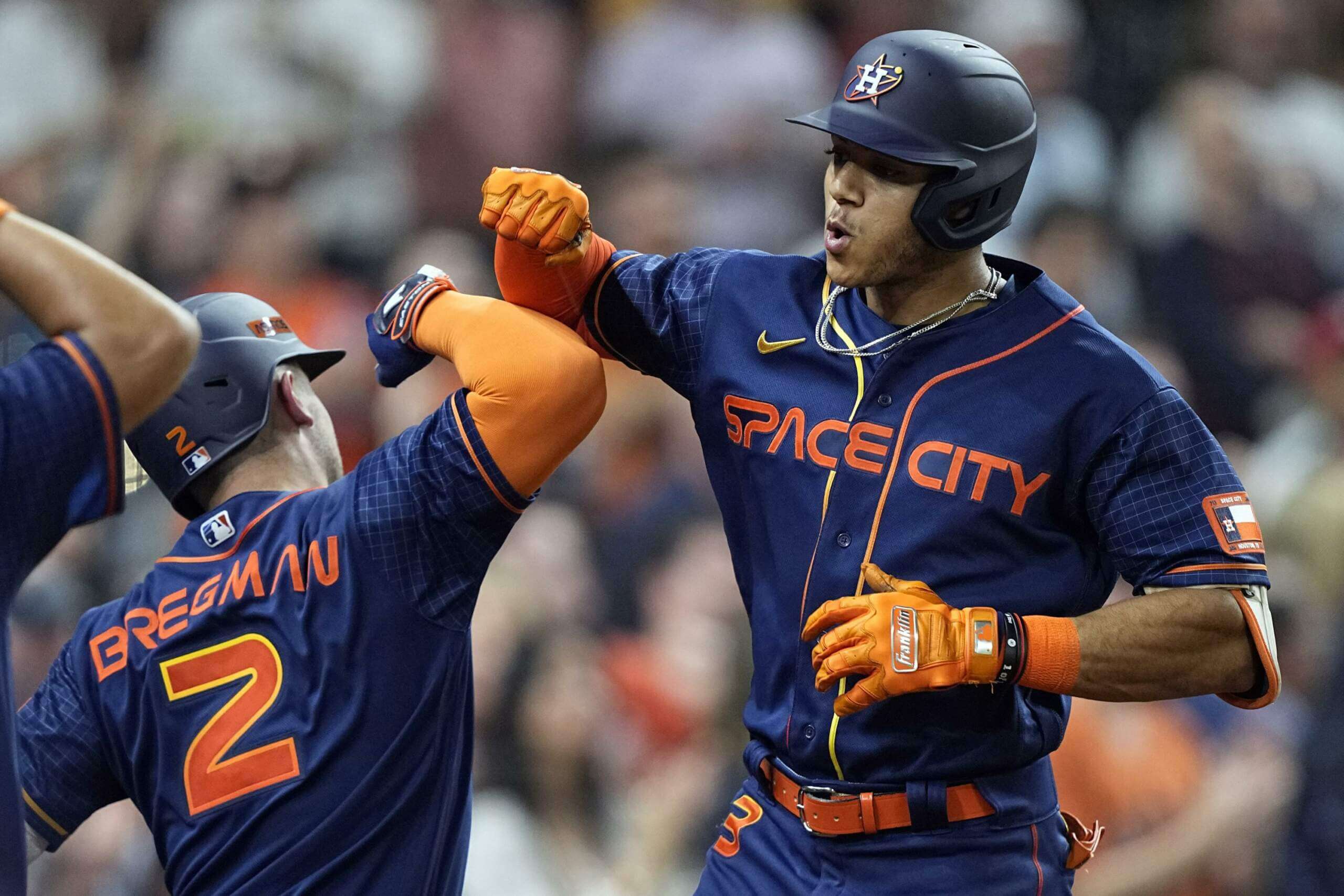 I guess the CC designers didn't think there were enough mono-navy/blue uniforms already, so they gave the Astros another one. Honestly, about the best thing about the Astros mono-blue tilt is the cap and the socks. Yes. The cap is the best part of the uniform. That's a cool design I wouldn't mind seeing on the field all the time (save for the orange "ASTROS" patch on the side). But the jersey and pants? Woof. The "Space City" wordmark is both stupid and terrible, and did anyone really think replicating that font for NOB was a good idea?
__________
And there you have it — my rankings for the 2022 editions of the CC uniforms. I realize the uniforms, as well as the opinions surrounding them, are diverse and one of the few areas I've found where Uni Watchers are not in general agreement. So feel free to tell me I'm way off base with these. Every uni has its problems, it's just that some are more glaring than others.
I was going to rank all 14 uniforms at the end of this piece (2021 & 2022), but I'll save that for another time. Suffice it to say, I think both years have had some good and more bad unis, so any full ranking of all 14 would be a mix of 2021 and 2022.
I'd love to know how you guys rank this years CC unis. Fire away. The good thing is we're done with CC unveilings for 2022. The bad news is next year we will have sixteen new ones. I can hardly wait.