After a long series of hints, the Bengals finally made it official today and unveiled their white alternate helmet. It will presumably be worn with their white jersey and white pants (although they haven't yet announced that) and would therefore look something like this Photoshop concept: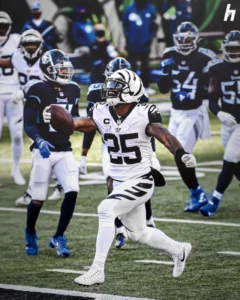 I like this. After all, there are white bengal tigers out there in nature, right?
The Bengals are the 11th NFL team so far to add a second helmet color for 2022. The other 10 are the Eagles (black alternate), Falcons (red throwback), Patriots (white throwback), Saints (black alternate), Commanders (black alternate), Texans (red alternate), Panthers (black alternate), Giants (navy throwback), Cowboys (white throwback), and Jets (black alternate).
You can see more photos of the new helmet here, and there's a good video of the tiger striping being applied to the white shell here.