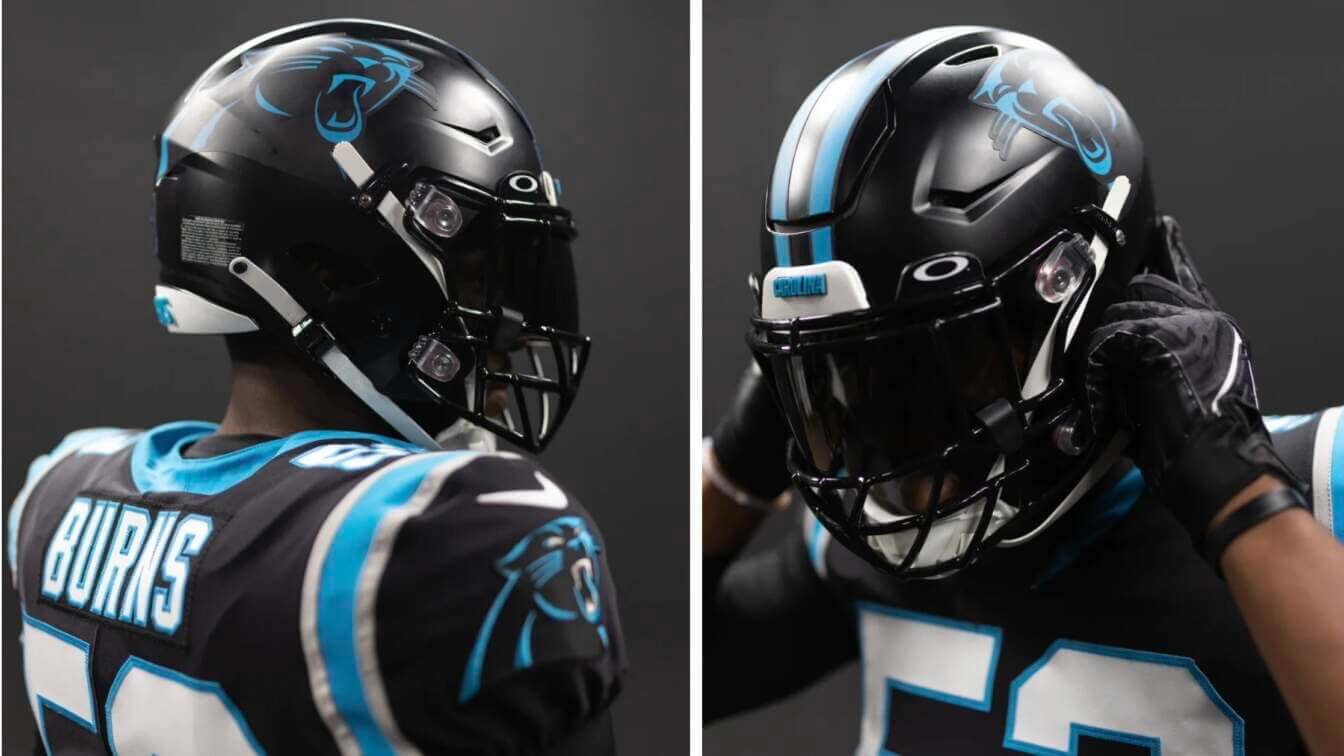 The Panthers today became the latest NFL team to take advantage of the one-shell rule's demise, as they announced the unveiling of a new black alternate helmet — the first non-silver helmet in the team's history.
The helmet will be worn as part of a mono-black uni combo when the Panthers host the Falcons for a Thursday-night game on Nov. 10.
This makes the Panthers the seventh NFL team so far to add a second helmet color for 2022. The other six are the Eagles (black alternate), Falcons (red throwback), Patriots (white throwback), Saints (black alternate), Commanders (black alternate), and Texans (red alternate). In addition, we know the Bengals will be unveiling a white alternate soon.
Personally, I love this move. As I wrote in one of my recent Bulletin columns, "[I]f the team wants to create an alternate helmet, the choice is obvious: Some panthers are black (including the team's logo mascot), and the team sometimes goes mono-black, so they should go ahead and top off that uni combo with a black helmet."
You can see lots of additional photos here.