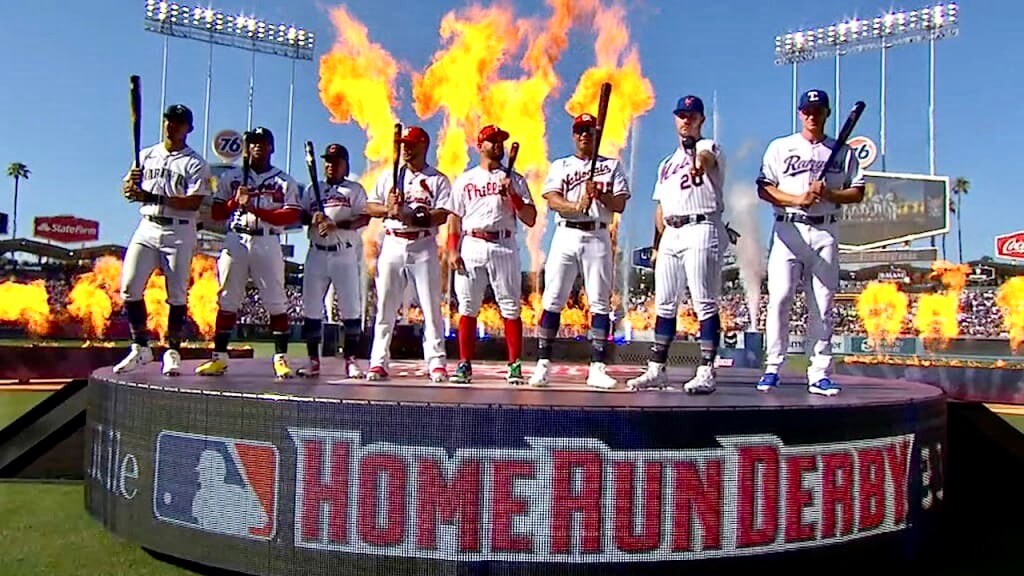 Good morning! MLB's Home Run Derby — which is now a better-looking event than the All-Star Game that it's supposed to be promoting — was last night, so I thought we'd start today by taking a look at that.
As has been the case for several years now, the Derby contestants wore their regular team uniforms (which they should be doing tonight in the All-Star Game, but that's another issue for another day). Home whites for all participants, regardless of league. As you may recall, last year they wore No. 44 (for Henry Aaron) and Rocky Mountains-themed belts (because the Rockies were the hosts). This year they wore their regular uni numbers and regular belts.
Here are some additional notes from the event:
All participants wore those team trucker caps with the asterisks: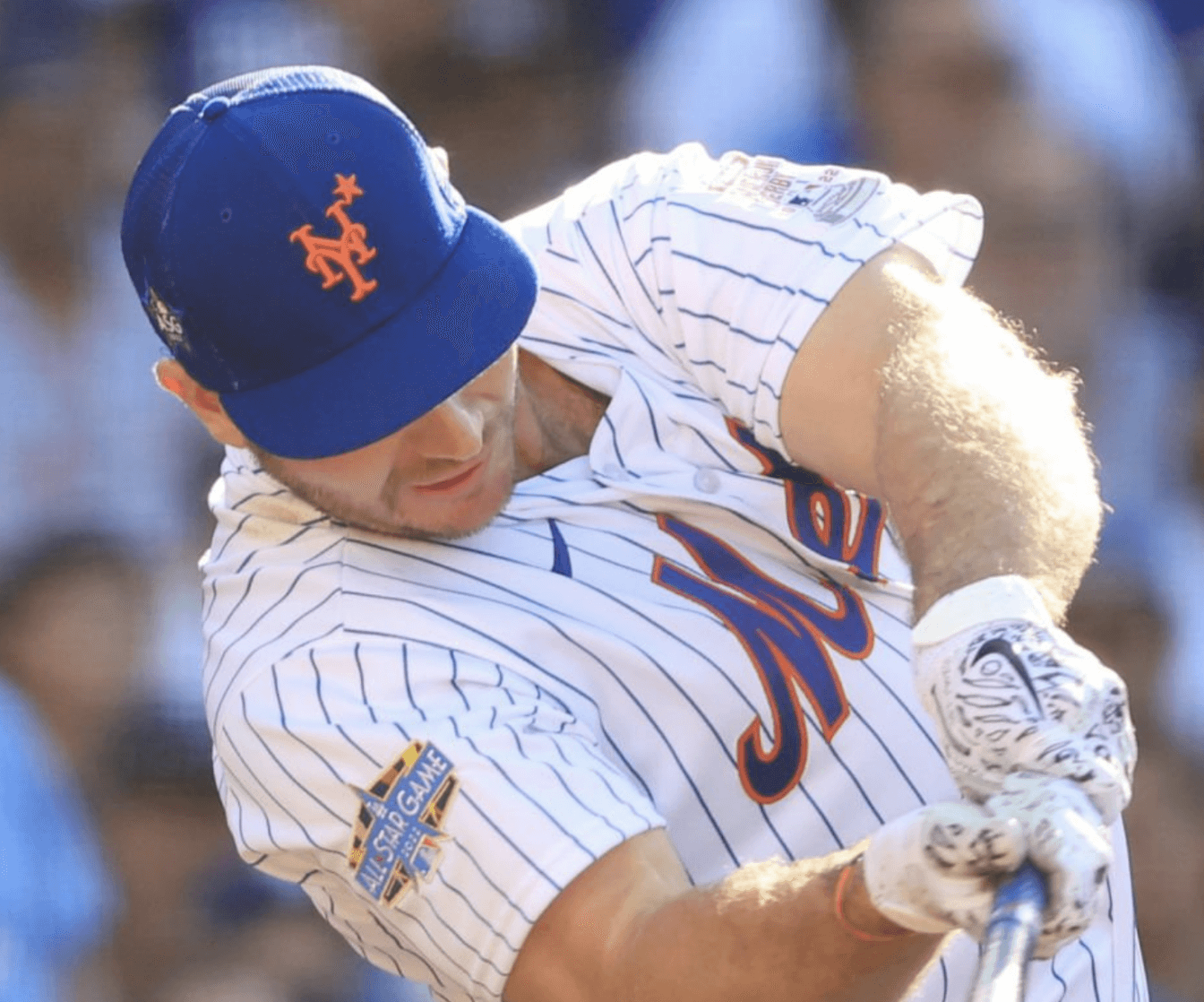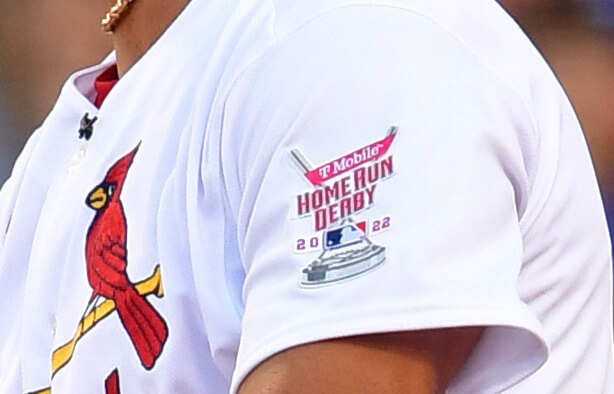 One exception to the patch protocol: The Phillies put uni numbers on the left sleeve, so Kyle Schwarber wore the Derby/ad patch on the right sleeve and skipped the All-Star patch.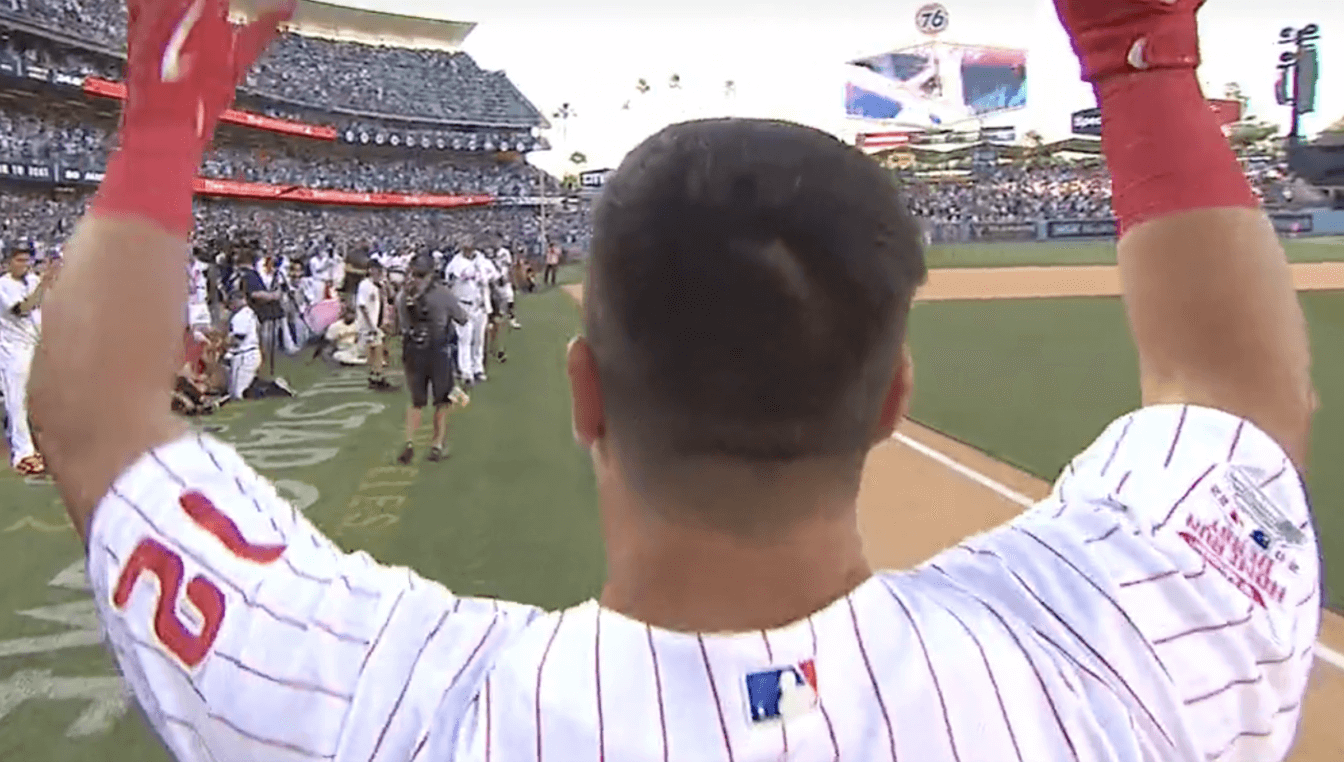 The pitchers wore a variety of different jersey styles. Some had rear numbers and NOBs; others were blank on the back; and Cardinals bullpen catcher Kleininger Teran, who pitched to Albert Pujols, wore a jersey with Pujols's number and NOB!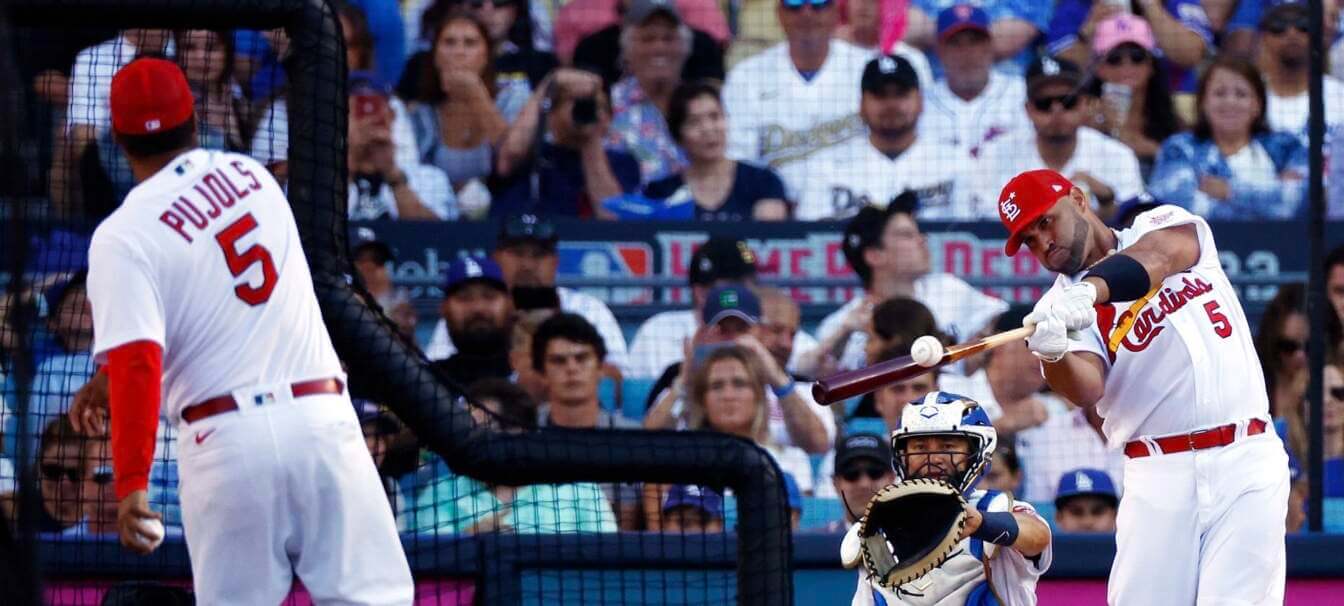 Here's something I'm not sure I've seen before: Mariners outfielder Julio Rodríguez sprayed his bat with sticky stuff — I'm told it was something called Cramer Firm Grip — prior to the second round.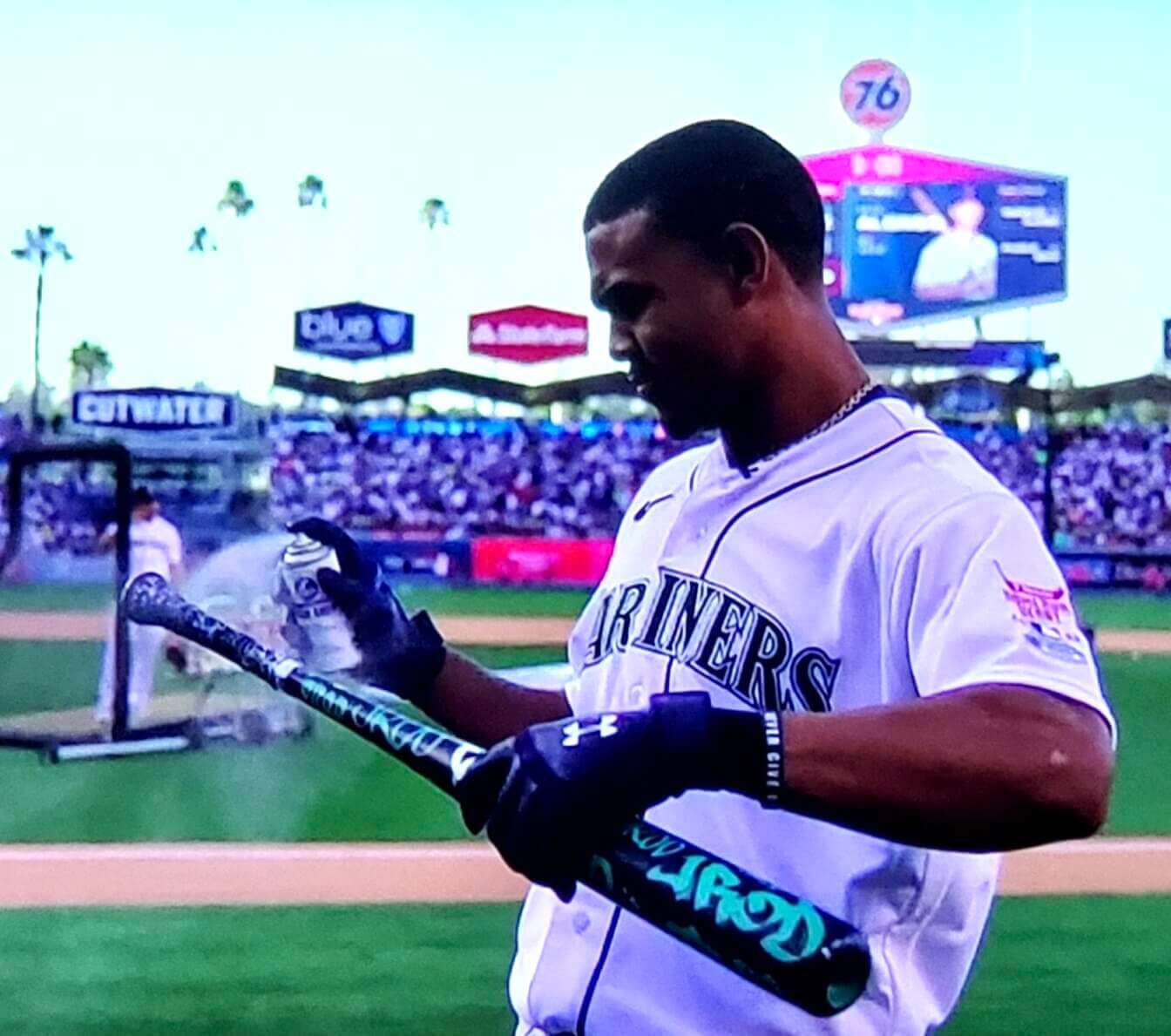 As you'd expect, there was lots of custom footwear, like these designs worn by Mets first baseman Pete Alonso and Phillies outfielder Kyle Schwarber: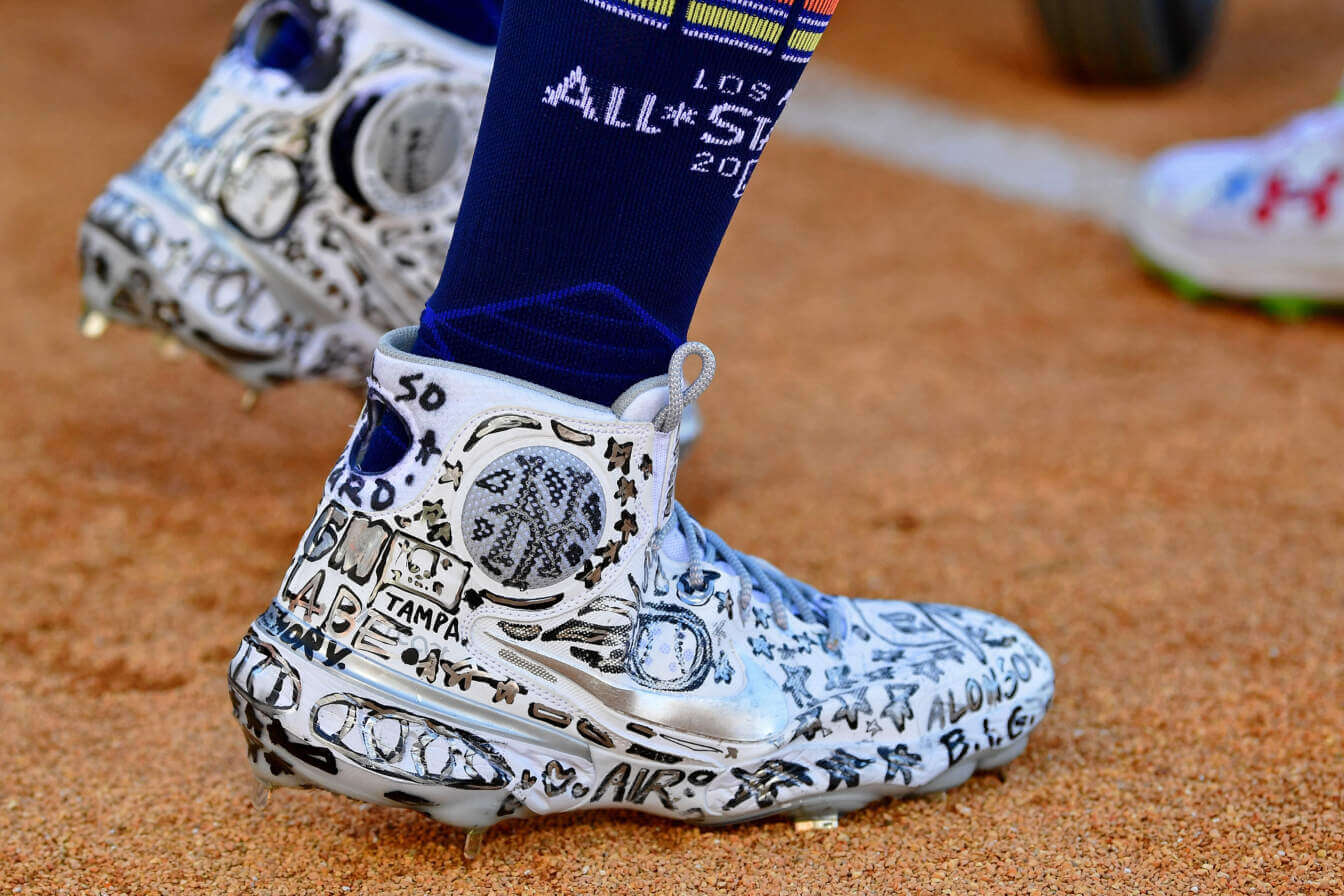 Angels outfielder Mike Trout didn't participate in the Derby but was among the spectators. So was his son Beckham, who was in full uniform — pinstriped pants and a non-pinstriped jersey:
Mike Trout definitely brought the best BAT to the #HomeRunDerby 🥹@MikeTrout pic.twitter.com/EQYd4xuBe1

— Los Angeles Angels (@Angels) July 19, 2022
(My thanks to Trevor Williams for the Julio Rodríguez item.)