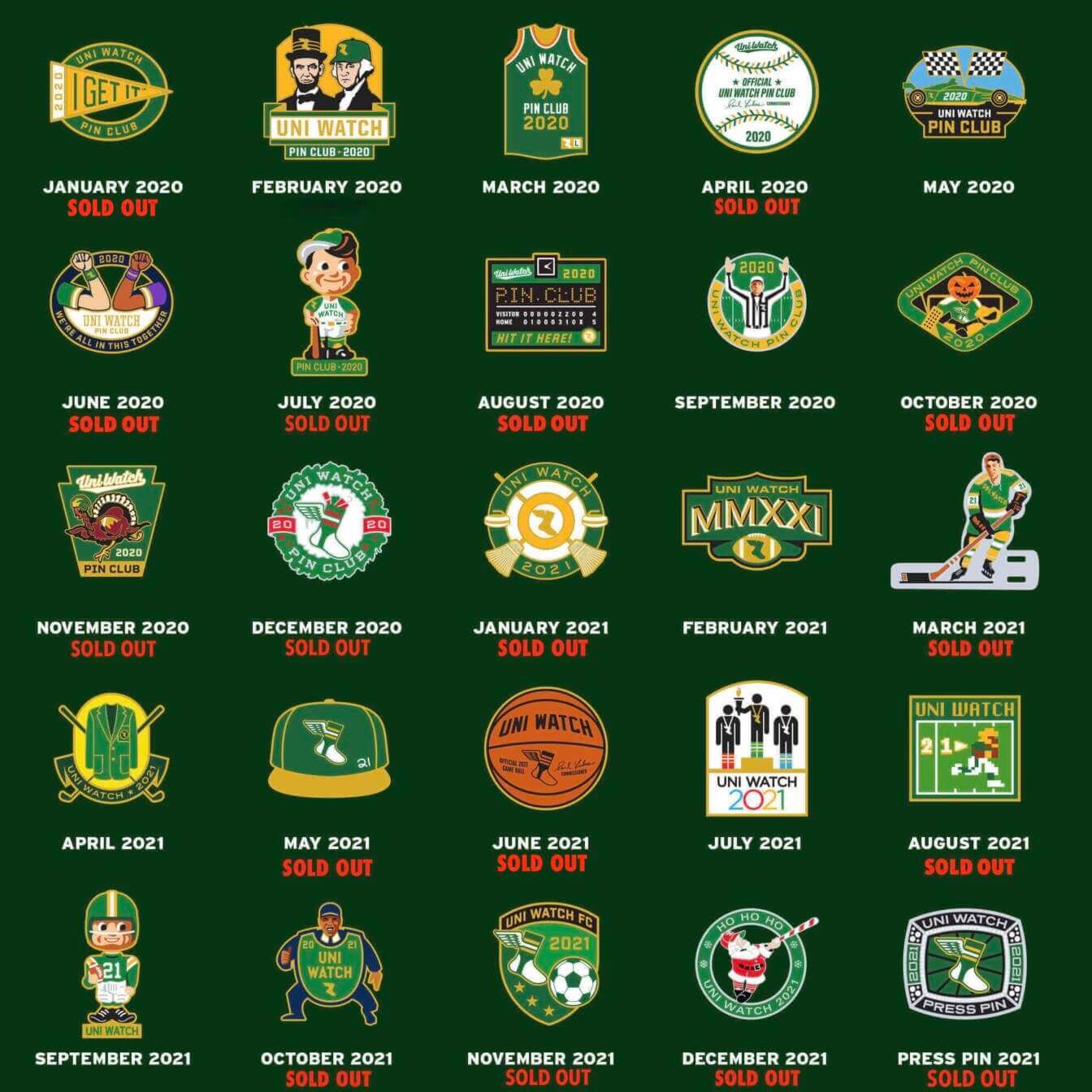 The Uni Watch Pin Club offered limited-edition pin designs on a monthly basis throughout 2020 and 2021. We have some remaining inventory on most of the designs, each of which is individually numbered on the back, and are now offering them at a discounted price, with bigger discounts for multi-pin bundles. Here's the deal:
1. All of the pins shown above are available (except the ones marked "Sold Out," obviously).
2. We are now down to our Absolutely Final Clearance Sale pricing, as follows:
The price is $1 per pin — plus for every three pins ordered, you get one free. So that means four pins for $3, eight for $6, and so on.
USA shipping for up to eight pins is $5. For more than eight pins, shipping is $6. (For non-USA shipping, email me for a quote.)
3. Tally up the total for your purchase and then send me the proper amount via Venmo (use @Paul-Lukas-2 as the payee), PayPal (newcollegeuni@gmail.com), or Zelle (plukas64@gmail.com). If you'd rather use Apple Pay or a paper check, contact me and I'll give you the info you need.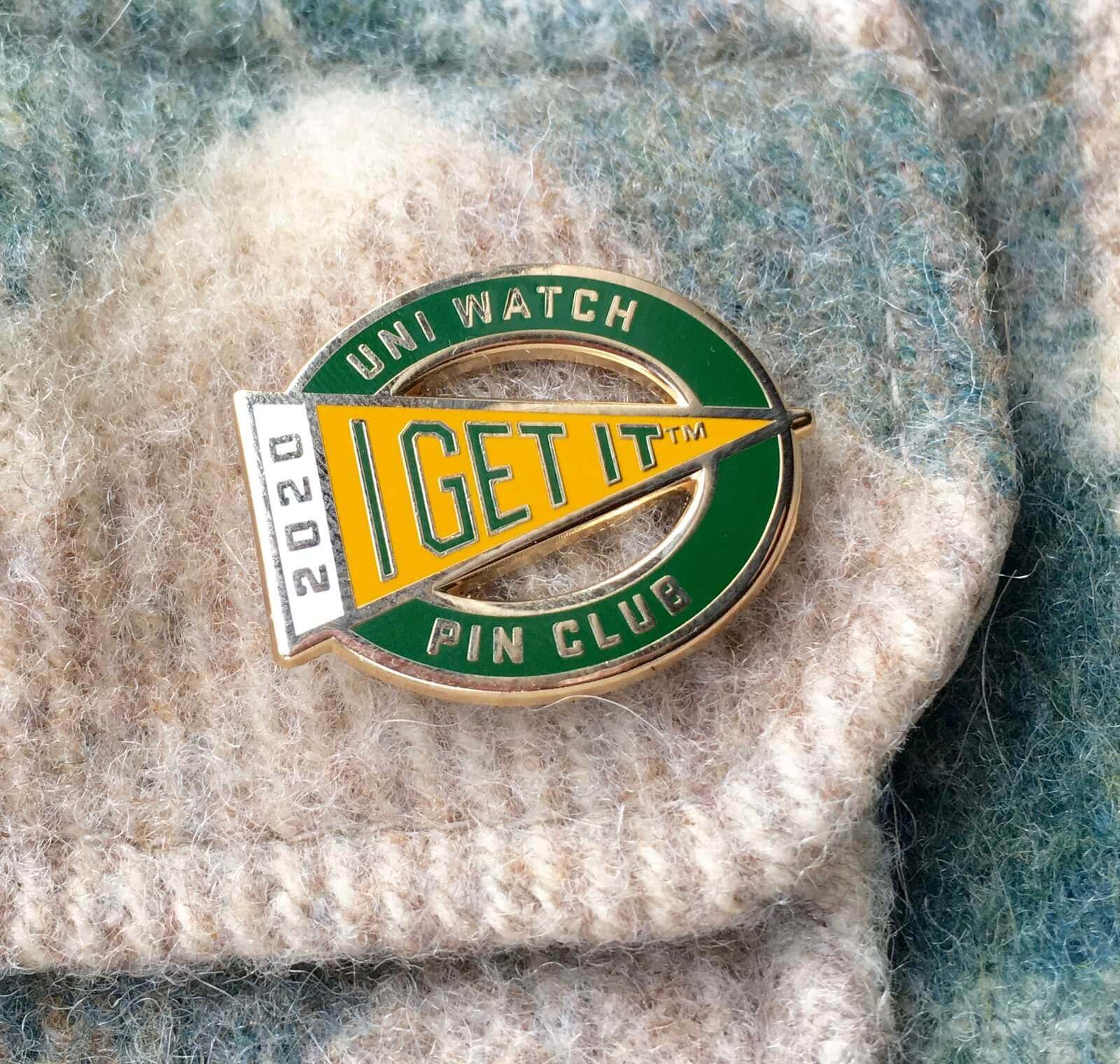 4. After sending payment, email me with your mailing address and a list of the pins you want. Please list them by date — "January 2020," "May 2021," and so on.
5. If you want to combine your purchase with an order for a Uni Watch koozie, a trading card, a seam ripper, some coasters, or a magnet, email me and I'll give you a price that includes a combined shipping fee for the whole shebang. (Sorry, these are the only Uni Watch items I can combine into one shipment, because our other items ship from separate locations.)
That's it. Thanks!