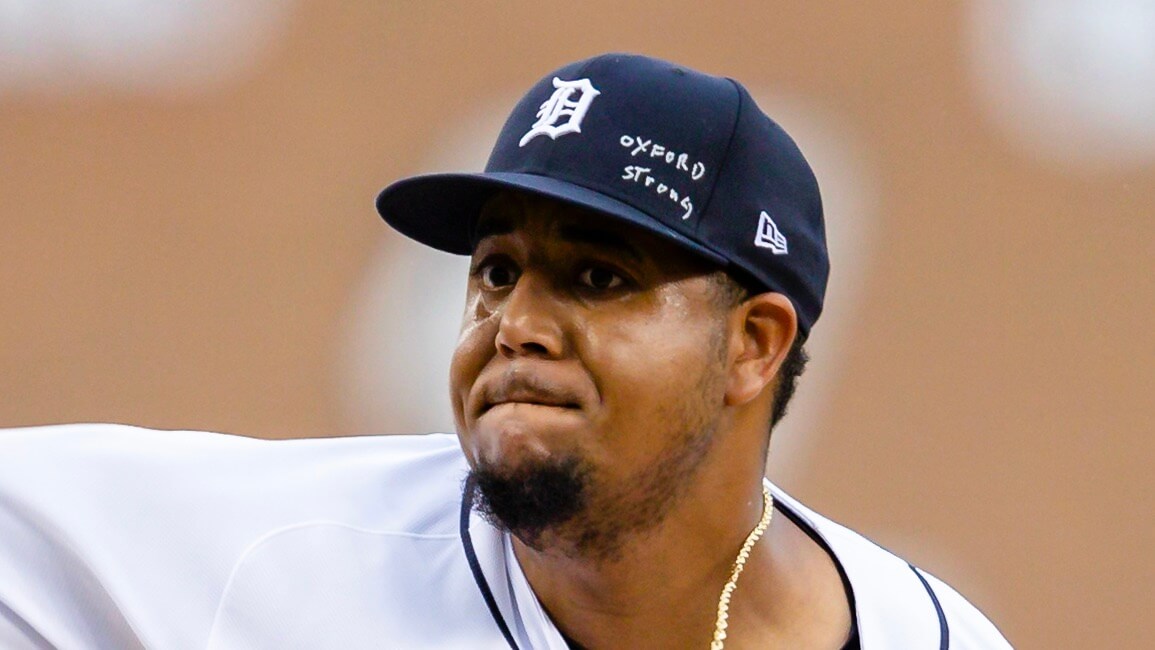 Photo by Raj Mehta, USA Today Sports; for all pics, click to enlarge
Interesting development last night in Detroit, as the Tigers held "Oxford Night" in support of the town of Oxford, Mich., which was victimized by a school shooting last November. (If you've lost track of all the school shootings that happen in America nowadays, the Oxford incident was this one.) As part of the commemoration, all of the Detroit players wore "Oxford Strong" inscribed on the left-front panel of their caps, as seen on starting pitcher Rony Garcia in the photo shown above.
A Tigers rep tells me that players had the option of writing the inscription themselves or having it done for them. The result was an interesting mix of handwriting styles, cap/lowercase styles, and so on: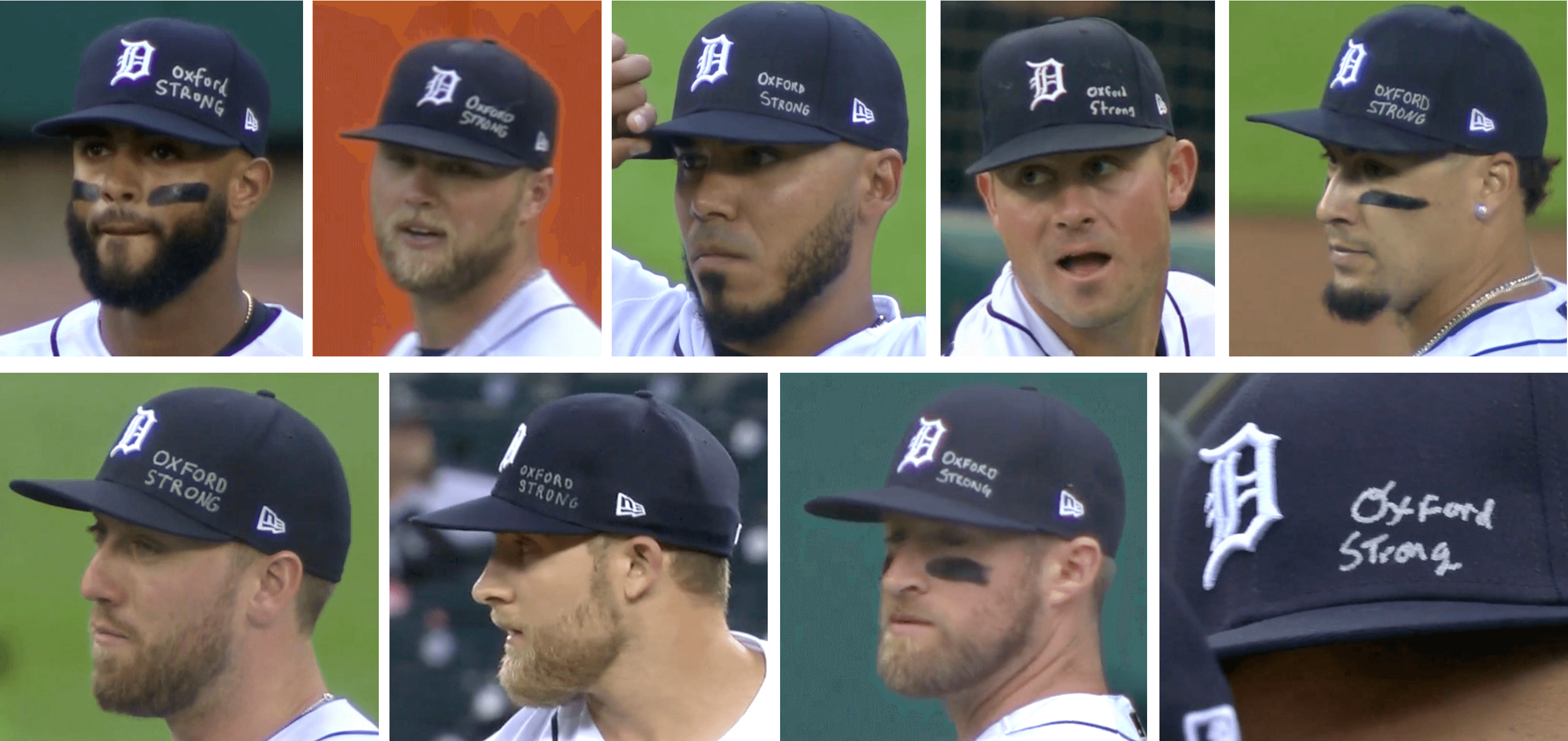 A few players deviated from the standard protocol. Outfielder Derek Hill (who did not appear in the game) spread the inscription across the entire front of his cap: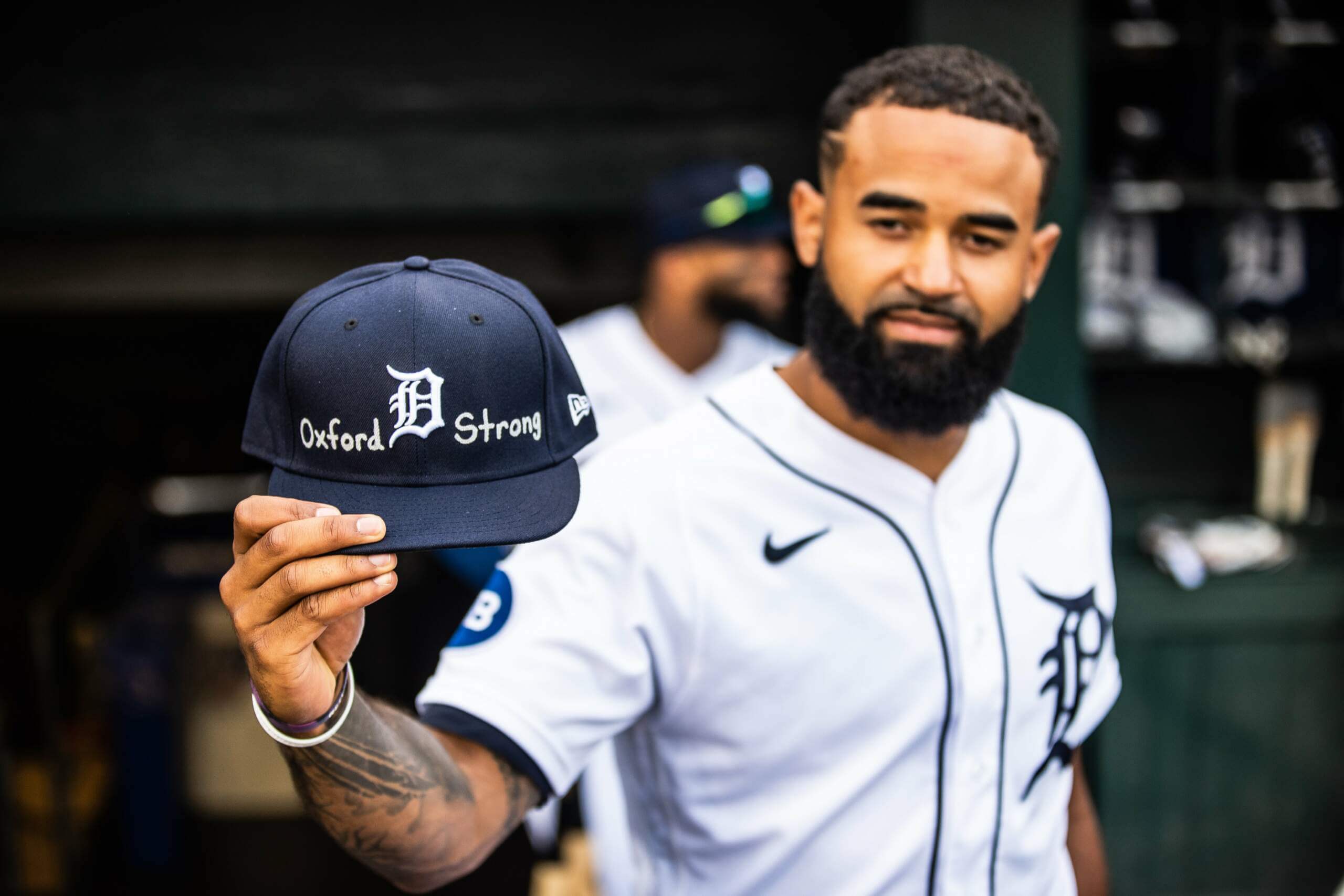 In addition, reliever Jason Foley wore the slogan on the right side of his cap, instead of the left; outfielder Robbie Grossman wore "Tate Myre," the name of a 16-year-old student who was killed in the massacre; and reliever Andrew Chafin had no inscription:

I asked the Tigers about Chafin's blank cap but didn't get a response.
The game-worn caps will be auctioned off to benefit the Oxford Therapy Dog Fund, which was a charitable organization selected by the school.
In addition, the Oxford High School choir sang the national anthem, an Oxford staffer threw out first pitches, and several hundred people from the school and the community were in attendance.
Meanwhile: Most teams don't seem to bother with first initials on NOBs anymore, but I noticed while watching last night's game that the Tigers have three players who wear one — infielder Harold Castro, outfielder Willi Castro, and last night's starter, Rony Garcia.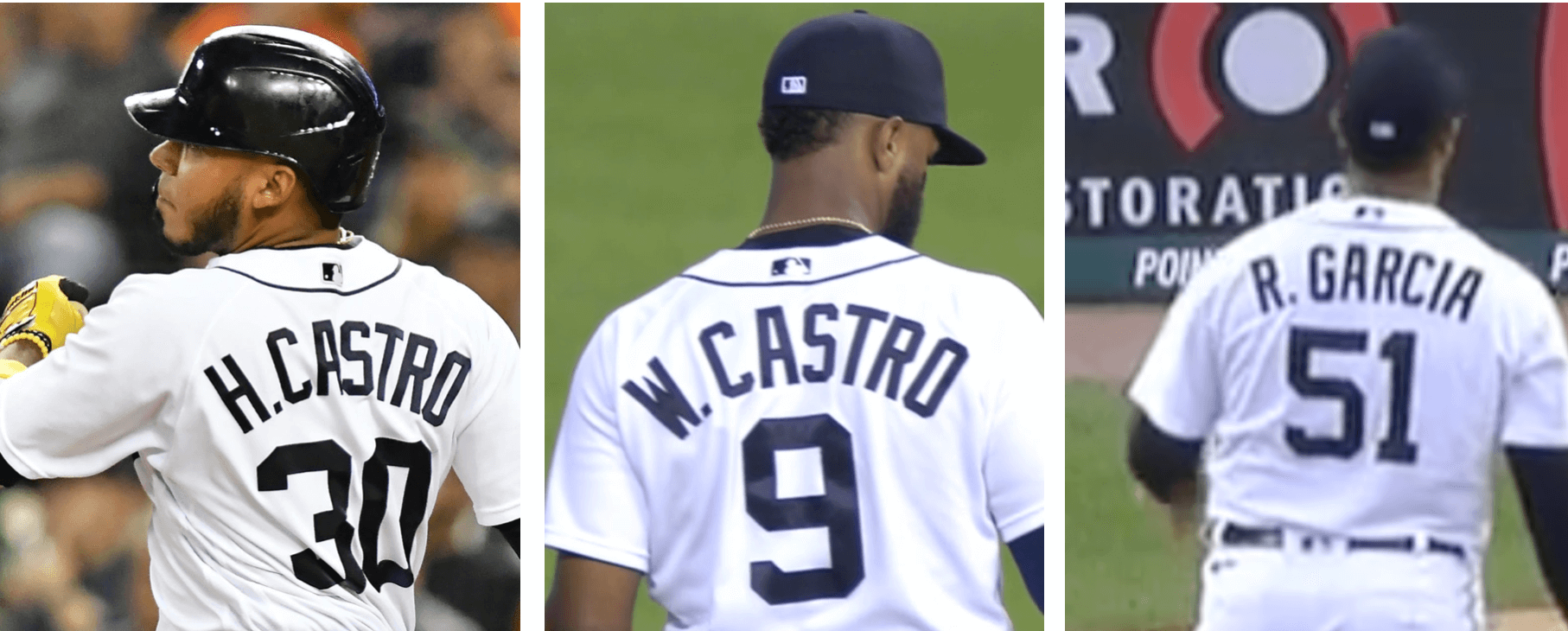 The funny thing about that is that there's no other Garcia on the Tigers' active roster (or even on the 40-man roster). They did have pitcher Bryan Garcia last year, but not this year. Anyone know why Rony still has the FIOB?
One last thing: If you look at all the head shots in this post, you can see that the Tigers have a lot of facial hair.
(My thanks to Scott Crocker for letting me know about the cap messages.)
• • • • •
• • • • •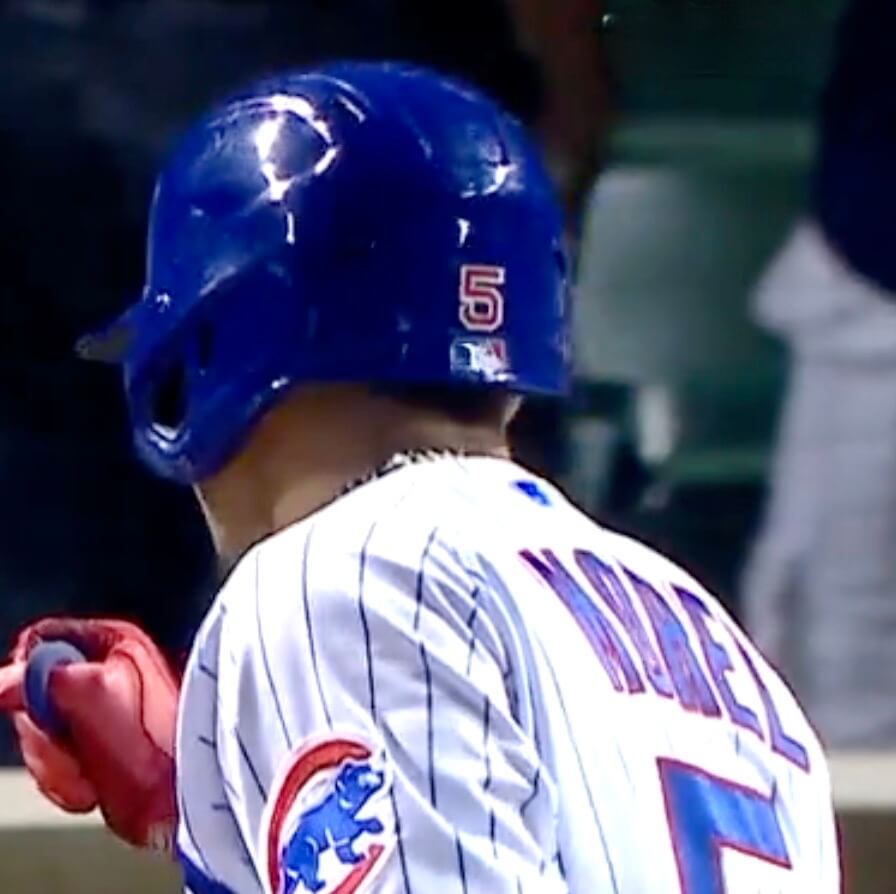 Mystery solved: As I predicted yesterday, the lightning bolt that had appeared on the back of Cubs rookie Christopher Morel's batting helmet for the previous three games was nowhere to be seen last night.
As for why it was there in the first place, a Cubs rep told me, "He saw some of the lightning bolt stickers lying around in our dugout, liked them, and decided to throw one on the back of his helmet."
I also heard from Bear Mayer, founder/CEO of Bruce Bolt batting gloves, who said, "That is definitely our logo. It's actually a helmet sticker that we include with our gloves, along with other little things. I'm assuming Morel got it from [teammate] Ian Happ, who is one of our Signature Players."
And there you have it. I wonder how long Morel would've kept wearing the bolt if I hadn't asked the Cubs about it!
• • • • •
• • • • •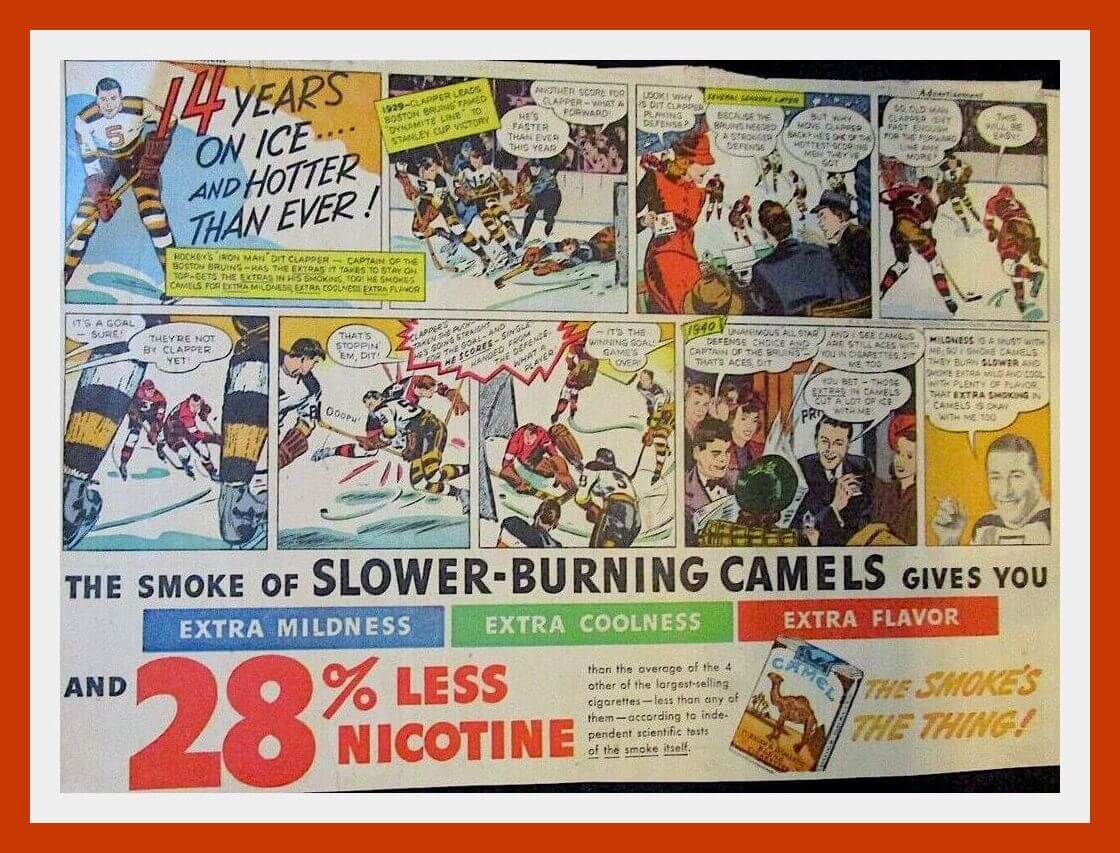 Click to enlarge
Collector's Corner
By Brinke Guthrie
Follow @brinkeguthrie    
Here we have one of the truly great sports names ever. This is a 1941 Sunday newspaper comics ad for Camel cigarettes featuring Dit Clapper, longtime star of the Boston Bruins (part of the Bruins' "Dynamite Line," don'tcha know). Check out some of that dialogue — "That's stompin' 'em, Dit!"
Now for the rest of this week's pics:
• Check out this 1982-1983 Good Humor ice cream NHL promo deal. The seller says, "This mail-away offer has a complete set of 21 die-cut team logo discs on a type of spongy styrofoam board measuring 10-1/2" x 8-1/2" and is 1/16" thick.  This promotion ran for two years in a row in which they offered an 'NHL Team Badge' in their 8-pack boxes of chocolate-covered ice cream cookies (shaped like pucks) called Slapshot." 
• Yes, I know we did a DeLong varsity jacket for the Bears last week. But I saw this gorgeous one for the San Diego Chargers at the same time and said, "Will save for next week." 
• Calling all Patriots fans! This humble little vintage 3″ snow globe needs a new home. (Not to mention some more water or whatever they put in there!)
• This Pack will STARR in '75″ button refers to former Green Bay Packers quarterback Bart Starr becoming the team's head coach that season. 
• Here's a 1960s Pete Rose Wiffle Ball. Why did they put "Reds" in quotes? 
• "Exciting new jewelry for fans of all ages," says the ad copy! So check out this 1972 "22K gold" New Orleans Saints key fob. 
• Take a look at this pale-yellow 1970s Pittsburgh Steelers blazer. Did someone just spray-paint the word "Steelers" all over?
• Really nice-looking 1979 poster here for the Buffalo Bills. That's No. 68, Joe DeLamielleure, a Pro Football Hall of Famer. 
• This 1975 Sportoys Cincinnati Bengals helmet buggy is in great shape! No telltale peeling of the helmet decal. You could always go the DIY route and paint that facemask black, too.
• Another one for the Bengals: I never knew iHop sold the NFL helmet magnets like they did with the gumball helmets!
• Luv Ya Blue! Store all your picnic supplies in this huge 1970s Houston Oilers Picnic Flair helmet.
• And we conclude with one from reader Will Scheibler, who spotted this snappy-looking 1950s Cleveland Barons (AHL) cardigan sweater. Move fast, because the listing ends tonight!
• • • • •
• • • • •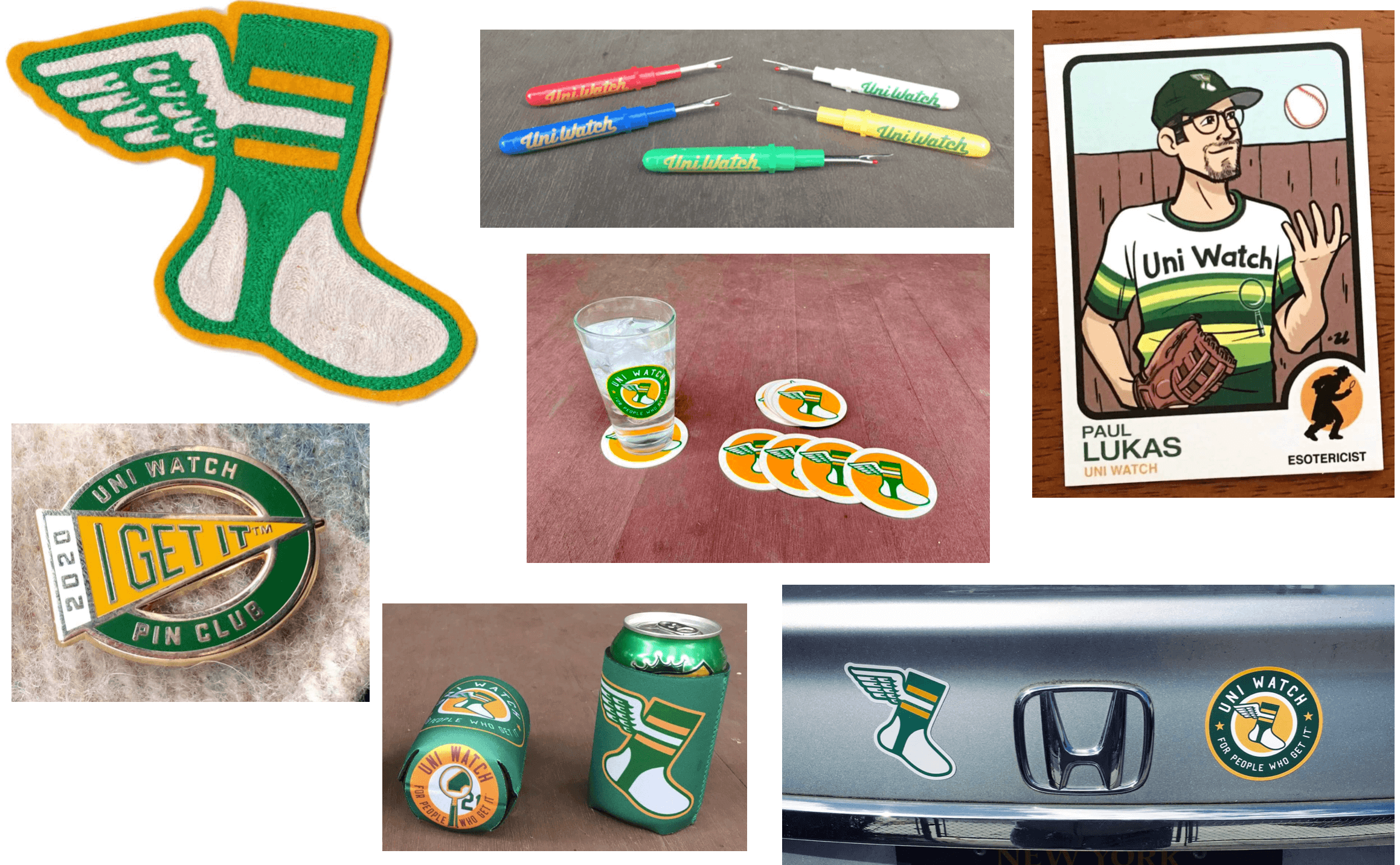 Click to enlarge
Shipping discount reminder: Remember, you can save on shipping if you order any combo of Uni Watch koozie, trading cards, magnets, seam rippers, coasters, pins or chain-stitched patches, because those items all ship out from the same place (i.e., right here at Uni Watch HQ).
If you're interested in any combination of these items, please email me and I'll give you a quote, including the combined shipping charge. Thanks!
• • • • •
• • • • •
The Ticker
By Alex Hider

Baseball News: Royals players wore full NBA uniforms — shorts included! — during their road trip to San Francisco. The Giants also got in on the fun when 3B Evan Longoria wore a Golden State Warriors jersey while taking infield practice (from @JAIR_UH_ME and @Spesh98). … The New Jersey Jackals of the Frontier League will wear Star Wars jerseys on June 18 (from John Cerone). … Stanford and UConn went black vs. navy for their NCAA Tourney matchup yesterday (from @valleyshook). … Here's a tutorial on how to wash a baseball cap (from Jon Vieira). … Looks like Orioles 1B Ryan Mountcastle is using former teammate Chris Davis's glove. Davis retired after the 2020 season (from Marcus Hall).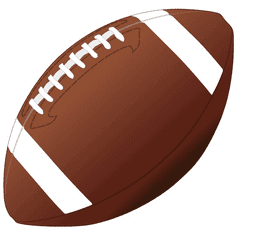 Football News: The Jaguars have sold the naming rights to their new practice facility (from Timmy Donahue).



Basketball News: Yesterday's Ticker included an item about Marquette G Tyler Kolek's plan to switch to No. 11 next season, breaking with years of precedent at the school. The Golden Eagles had taken the number out of circulation to honor the Apollo 11 moon landing. Patrick Reed sends along photos of Apollo 11 warmup jackets the team wore in 1970, and a sign in the team's locker room in the old Bradley Center, which noted the retirement of No. 11. … Lots of great photos of hoops-related artwork in this article about how basketball has become a big thing in modern art. You can see even more pics if you follow the links within the article. … Cross-listed from the Baseball section: Kansas City Royals players wore full NBA uniforms — shorts included! — during their road trip to San Francisco. Giants players also got in on the fun when 3B Evan Longoria wore a Warriors jersey while taking infield practice (from @JAIR_UH_ME and @Spesh98).

Soccer News: Croatia's men's national team has a new logo and jerseys to honor the national federation's 110th anniversary. … The next three notes are from Kary Klismet: New home kits for FC Porto of the Portuguese Primeira Liga. … Turkish Süper Lig club Kayserispor has new home jerseys. … New away shirts for the Bosnia and Herzegovina men's national team. … New summer kit for Japanese side Ventforet Kofu (from Jeremy Brahm). … Irish club Bohemians has a new alternate kit inspired by bus seat design.

Grab Bag: Reader Keith Winney recently visited the elementary school he attended as a kid back in the 1980s, and sends along this excellent pennant that he found during his trip … A judge has tossed a lawsuit filed by a former Home Depot employee who claimed he was fired for wearing Black Lives Matter messaging on his uniform. … New flight crew uniforms for Australian airline Bonza (from Kary Klismet). … We may not know how the University of Akron's new logo looks on a football helmet or basketball court yet, but we now know how it looks on a stock car. That's Daniel Hemric's No. 11 Xfinity series car (from Jacob Farrar). … We've probably shared this Calvin & Hobbes strip many times, but it always hits home (from @FormerDirtDart). … Japan has unveiled their track and field uniforms for the upcoming IAAF World Championships in Oregon (from Jeremy Brahm).