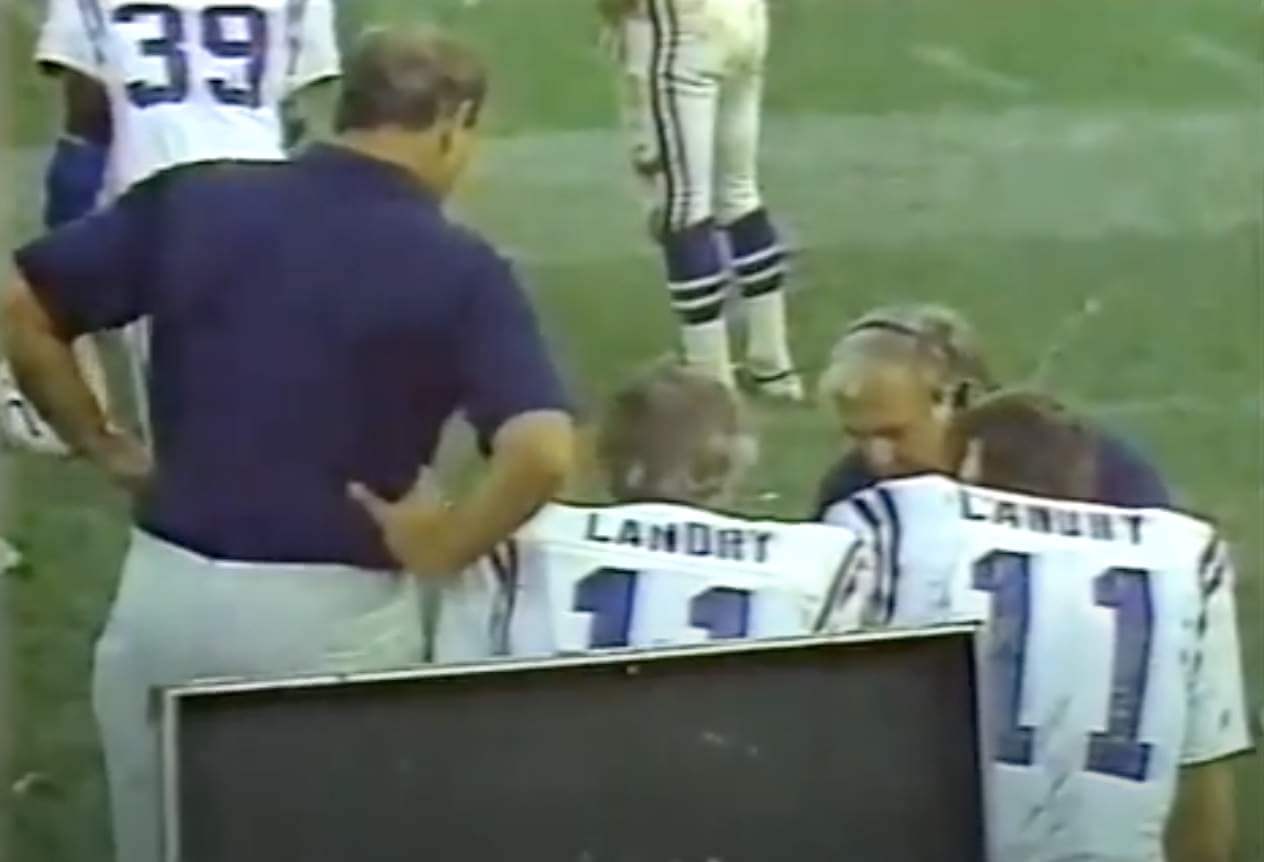 Hmmm, what's going on here? Did the Colts find a way to clone backup quarterback Greg Landry during a 1980 game against the Jets at Shea Stadium? Nope, but it's still a good story. With the assistance of a somewhat grainy and choppily edited video of the game broadcast, here's what happened.
The date was Sept. 7, 1980 — the first game of the season for both teams. The game was tied, 14-14, in the fourth quarter as the Colts were driving in Jets territory. On a third down play, Colts quarterback Bert Jones, who wore No. 7, dropped back to pass. Jets defensive lineman Joe Klecko couldn't quite reach Jones but did manage to grab his jersey. This is the best view of it: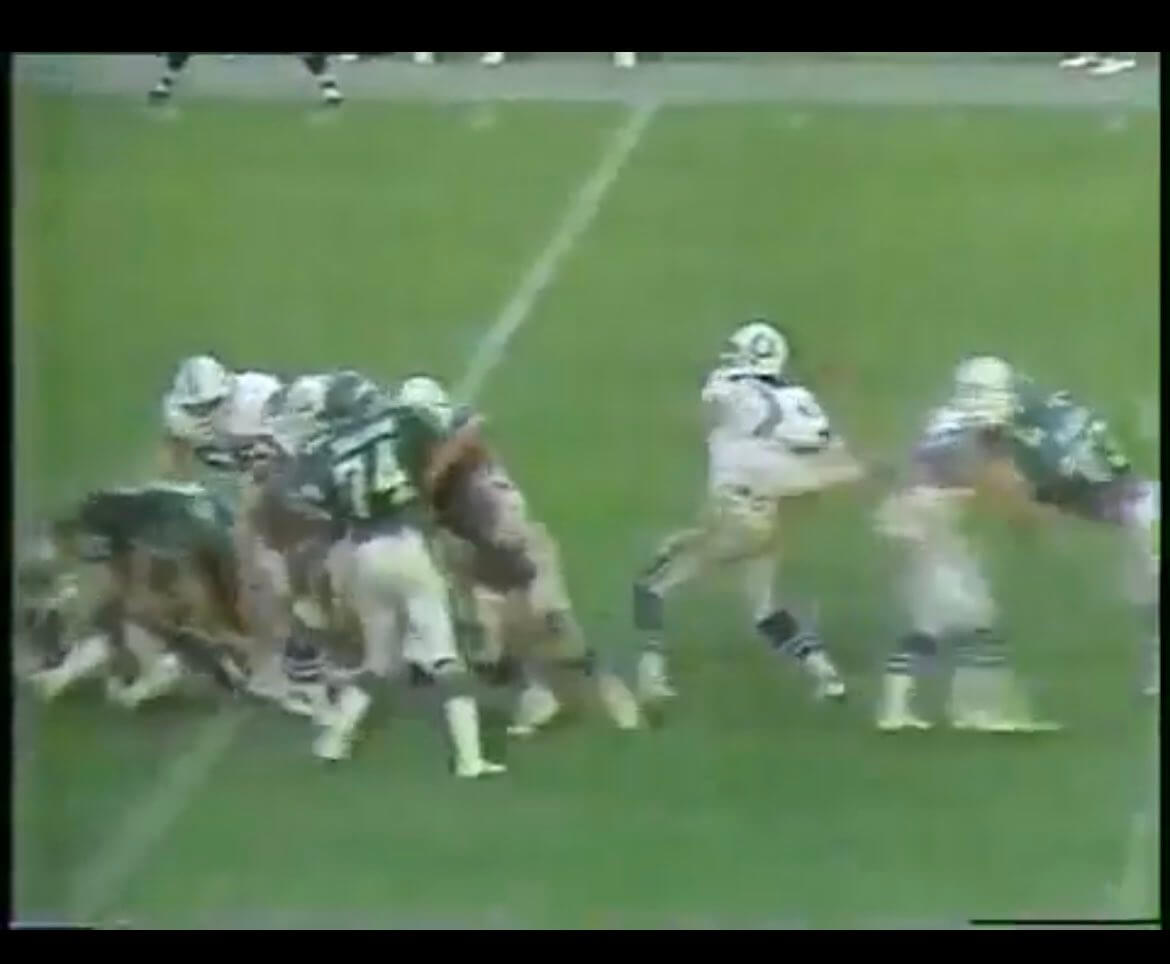 Jones's pass fell incomplete, setting up a fourth down, so Colts kicker Steve Mike-Mayer came out and kicked a field goal to give the Colts a 17-14 lead. The Jets went three-and-out on their ensuing possession, punting the ball back to the Colts.
When Jones came back onto the field for the Colts' next possession, he was wearing a Landry jersey. Because the video has been edited to eliminate most of the chatter in between plays, we can barely hear NBC play-by-play man Charley Jones saying, "The only spare they had was an extra 11, so Bert Jones is wearing a Greg Landry jersey":
So Jones's jersey was apparently shredded beyond repair by Klecko, and he had to wear a spare Landry jersey because they didn't have a spare Jones jersey available.
If you let that last video embed run for about 30 seconds, you get a good view of Jones wearing his own No. 7 helmet with Landry's No. 11 jersey: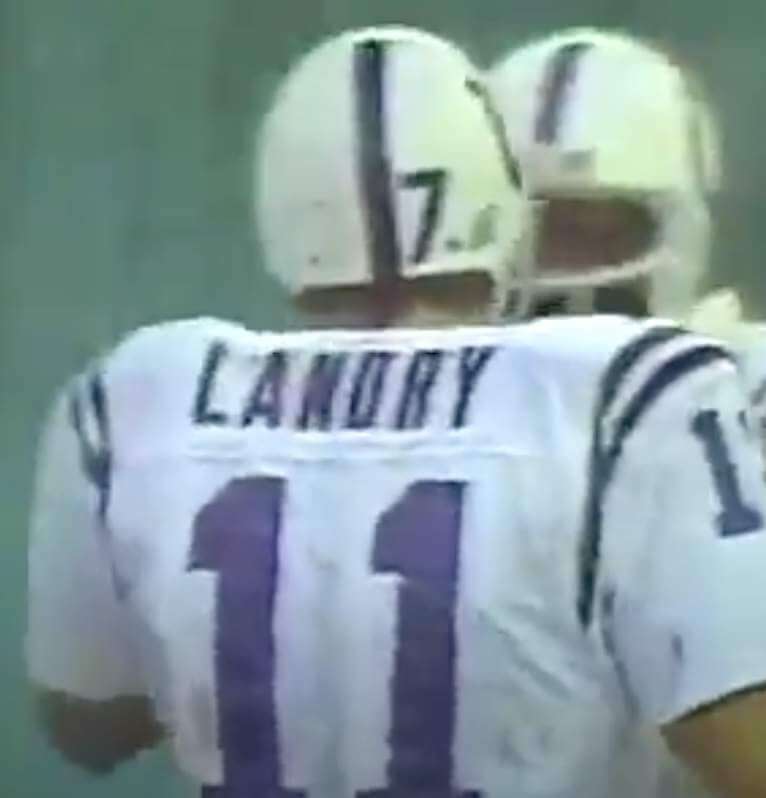 The Colts went three-and-out. Just before the broadcast went to a commercial following the Colts punt, the camera showed Jones and Landry — both wearing Landry jerseys — conferring with a coach on the bench. That's the image I used at the top of this page.
But wait — there's another wrinkle! The Jets' next possession ended with a missed field goal attempt, giving the ball back to the Colts with about three minutes remaining. When Jones came back out, he was wearing his proper No. 7 jersey: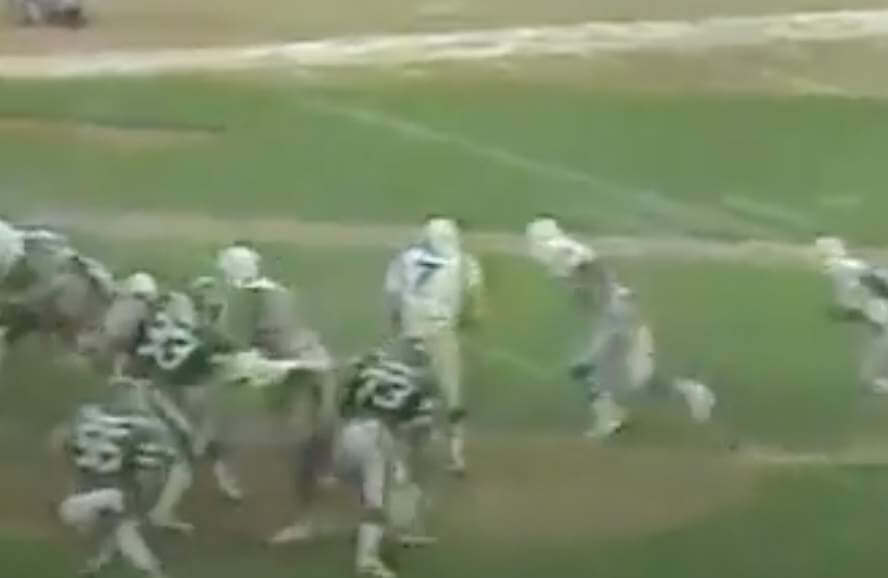 There's no mention of this on the broadcast video, but maybe it got excised in the editing. It's not clear if someone ran into the locker room to fetch a new jersey for Jones or if they managed to sew up the one that had been torn by Klecko.
The Colts punted yet again (a real barn-burner of a game, eh?), and then Jets quarterback Richard Todd threw an interception, allowing the Colts to run out the clock. Jones was once again wearing No. 7 for those final plays.
You can see this entire sequence, beginning with the play in which Jones's jersey was torn, here:
———
So Bert Jones had to wear a teammate's jersey for one possession during a 1980 game. That seems like it would be a famous incident, right? But I'd never heard of it until Twitter-er @darkstarharry recently brought it to my attention.
Or at least I thought I'd never heard of it. Had it ever come up on Uni Watch? A quick search reveals that reader Joseph Gillespie mentioned it in a comment last November, but the comment had nothing to do with that day's blog post, so I may have missed it or just not gotten around to following up on it — I don't recall.
Did the jersey snafu get any media coverage? I found a Baltimore Evening Sun game recap with a brief mention of it early in the article but no deeper explanation later in the article (see highlighted graf in first column; click to enlarge):

If the incident received more in-depth coverage than that, I haven't yet found it. Fascinating little chapter in NFL uni history!
(Big thanks to @darkstarharry for letting me know about this, and also to reader/commenter Joseph Gillespie for mentioning it in the comments last November, even though I didn't notice.)
• • • • •
• • • • •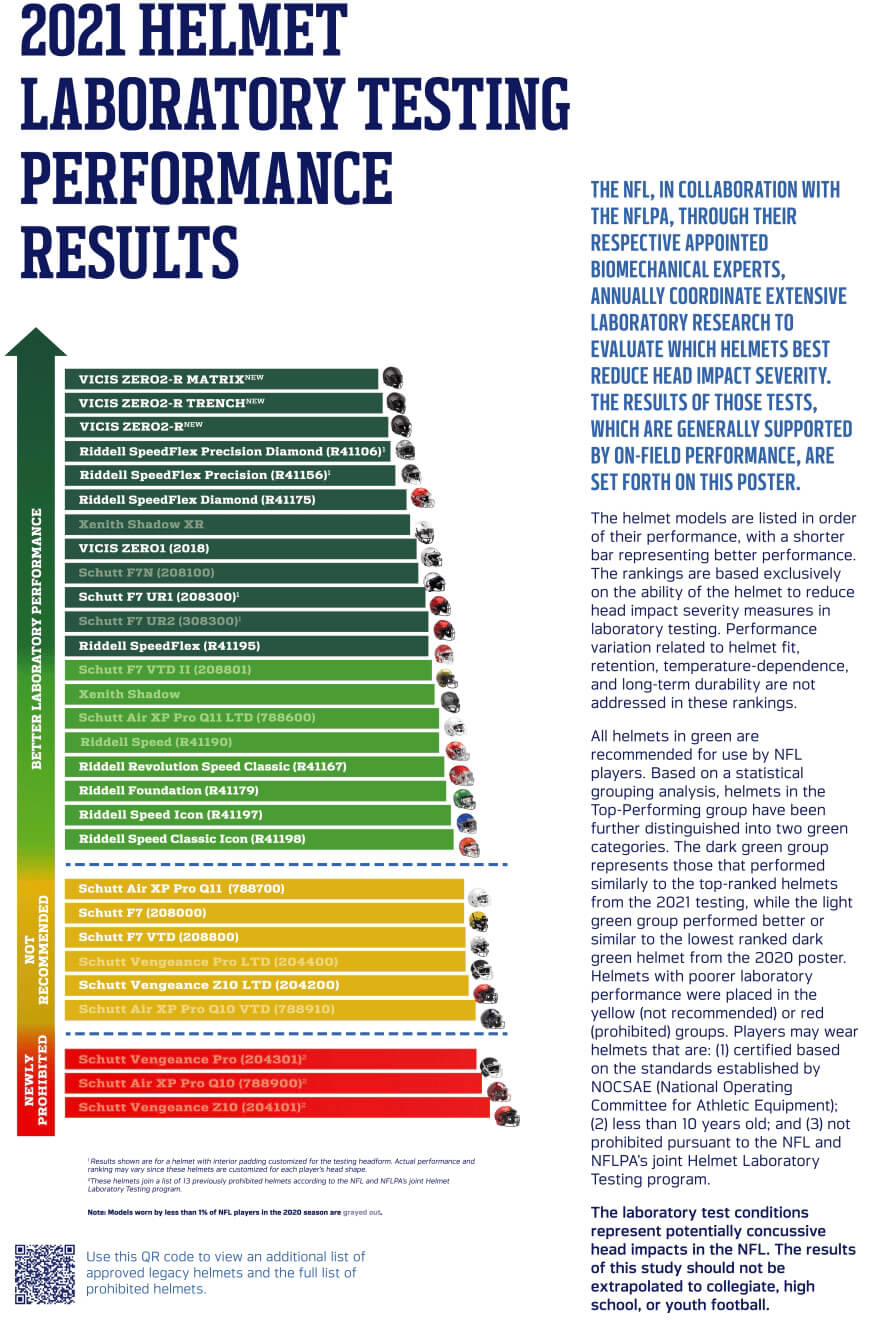 Click to enlarge
NFL helmet update: Every year around this time, the NFL and the players' union release their annual safety-ratings graphic for various helmet models. This year's results, which came out yesterday, are shown above.
As has been the case for several years running, Vicis is the top-rated brand for 2021, nabbing the top three spots. That includes the new Zero2 Trench — designed specifically for linemen, it's football's first position specific helmet and has now been approved for on-field use, so we'll probably start seeing it this fall (which should be interesting, because its shell is not very decal-friendly).
Meanwhile, three helmet models are now prohibited and six more are "Not Recommended." Somewhat incredibly, all nine of those are made by Schutt (although Schutt also has several helmets that scored fairly well).
There's additional info on all of this here and here.
• • • • •
• • • • •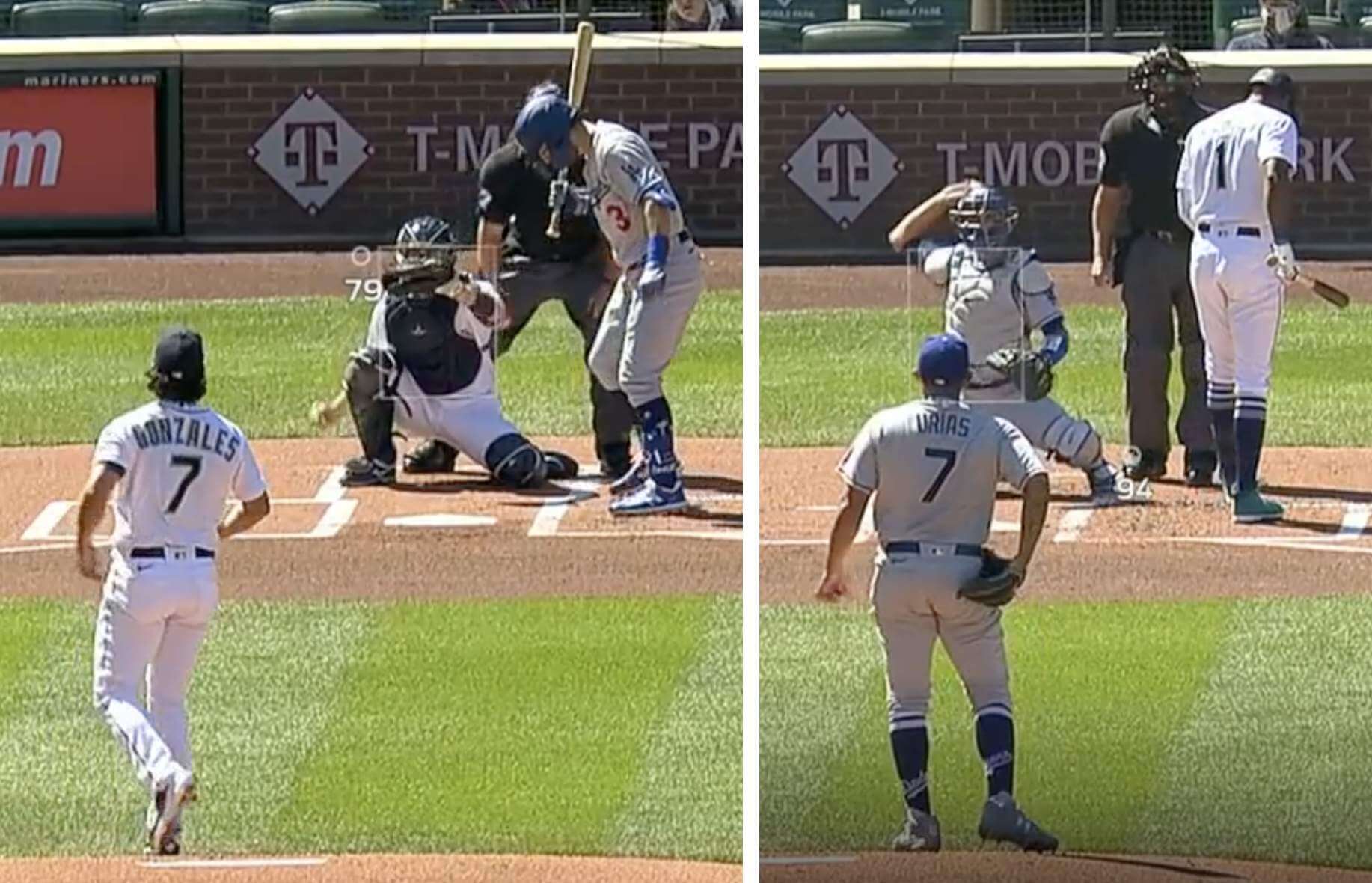 Click to enlarge
7-up: Unusual mound matchup yesterday in Seattle, as both starting pitchers — Marco Gonzales of the Mariners and Julio Urías of the Dodgers — wore No. 7. I don't have the resources to determine the last time that happened (or if it's ever happened, for that matter), but it's gotta be pretty rare!
(Thanks to all who shared and inquired about this one.)
• • • • •
• • • • •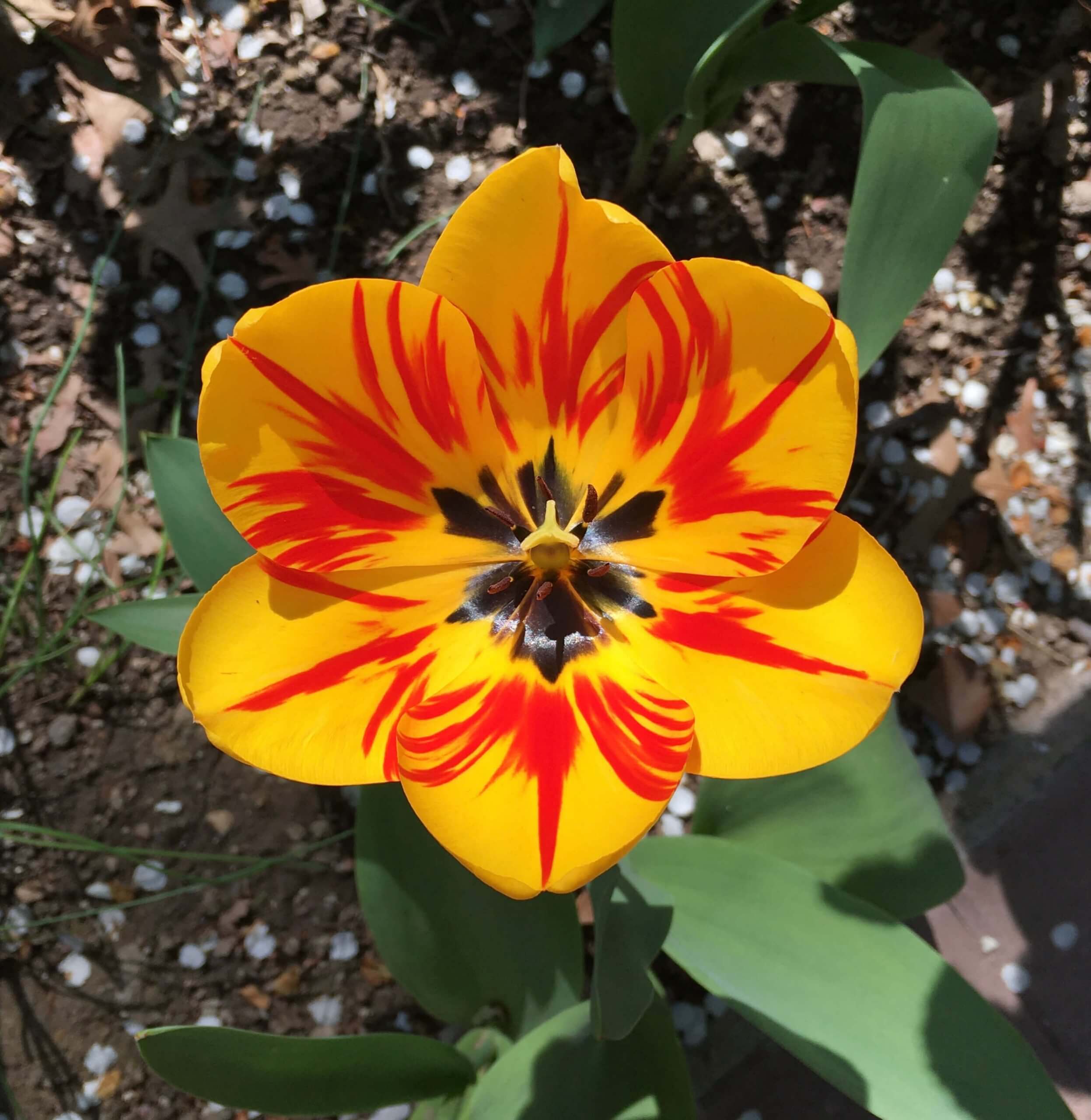 Click to enlarge
Now that's a design: This tulip growing in Uni Watch HQ's front yard is almost impossibly beautiful, right? The red streaks look like they're painted on, and the photo doesn't do justice to the way the petals have a nearly glazed, ceramic-like look.
No maker's mark, either. Nature knows that good aesthetics are their own reward.
• • • • •
• • • • •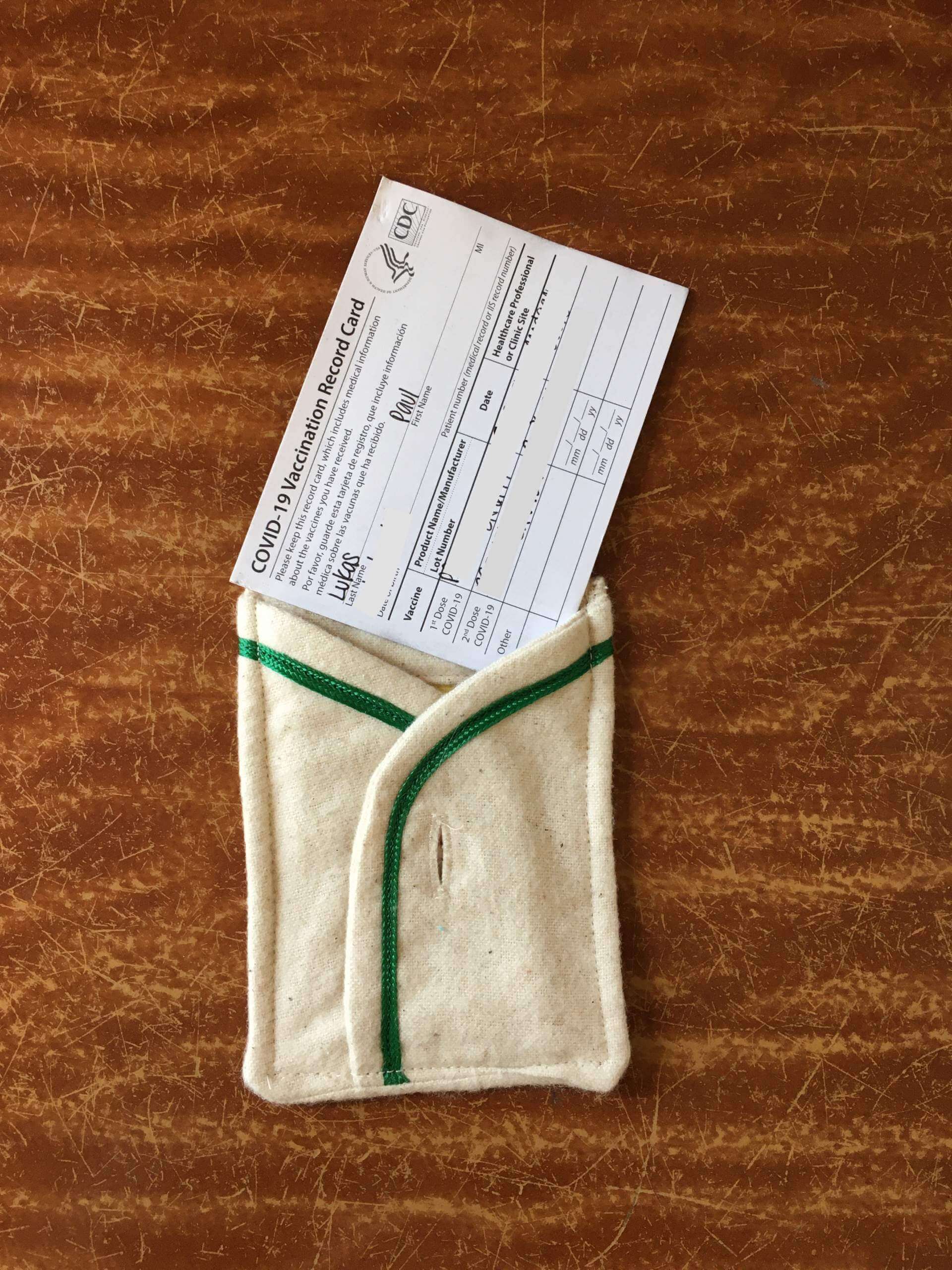 For all photos, click to enlarge
Membership drive update: A few people have asked if the card pockets I'm giving away as part of this week's membership drive can be used to hold a Covid vaccination card. The pockets' interior space is about 2-7/8″ wide by 4″ high (they're all handmade by Wafflebored, so there are some slight variations from pocket to pocket), which as you can see above is just a smidge too narrow for my vaccination card, which is 3″ wide.
But then I thought, "What if I trim the top and bottom edges of the card?" So I got out my trusty X-Acto knife — the same one I use when producing our Uni Watch membership cards — and voila: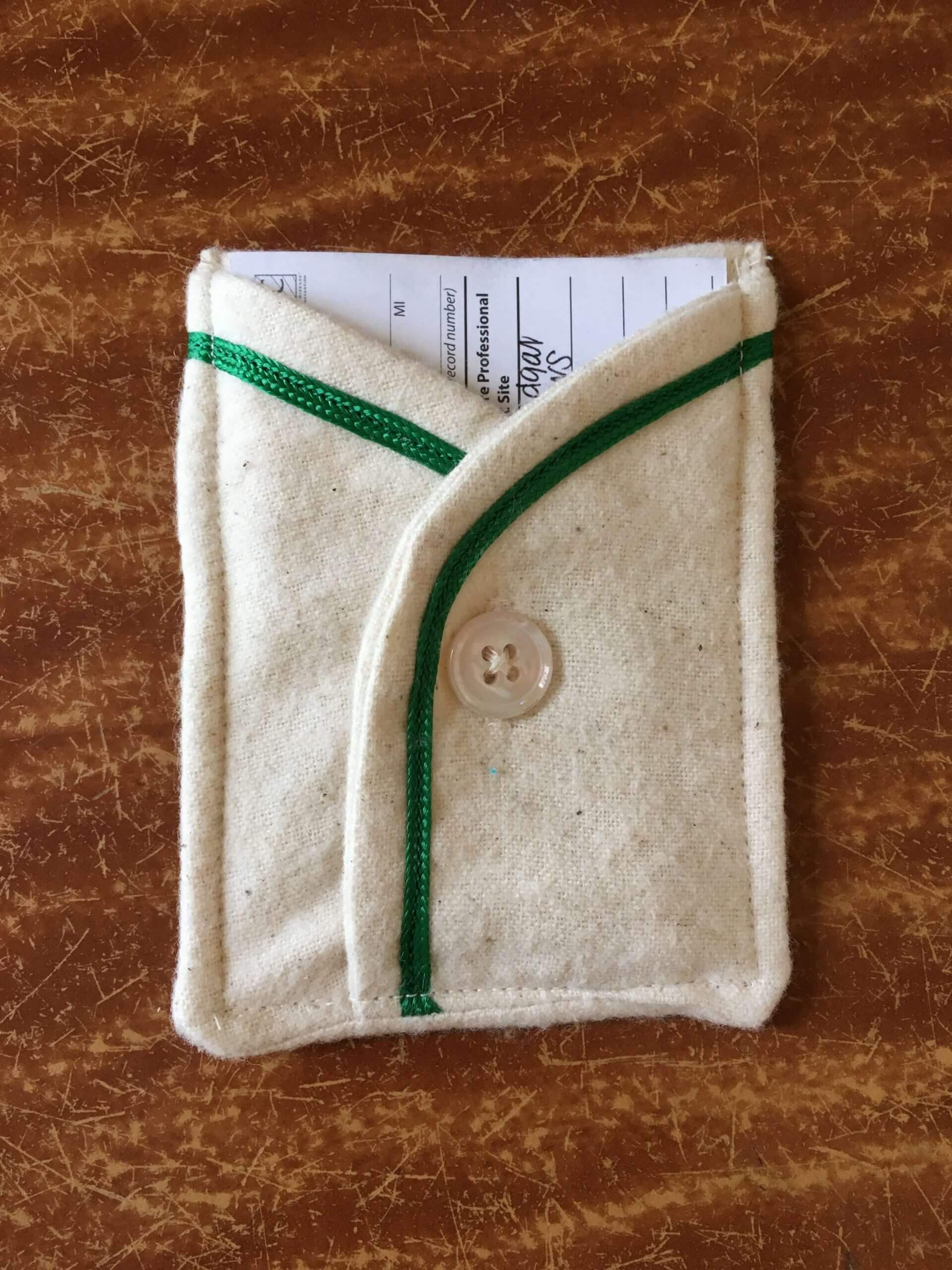 I don't know if the vaccination cards are all the same size. But if yours is about 3″ by 4″, you should be able to trim it down so that it fits into one of these pockets.
Speaking of the pockets, if you haven't seen the full set, take a gander: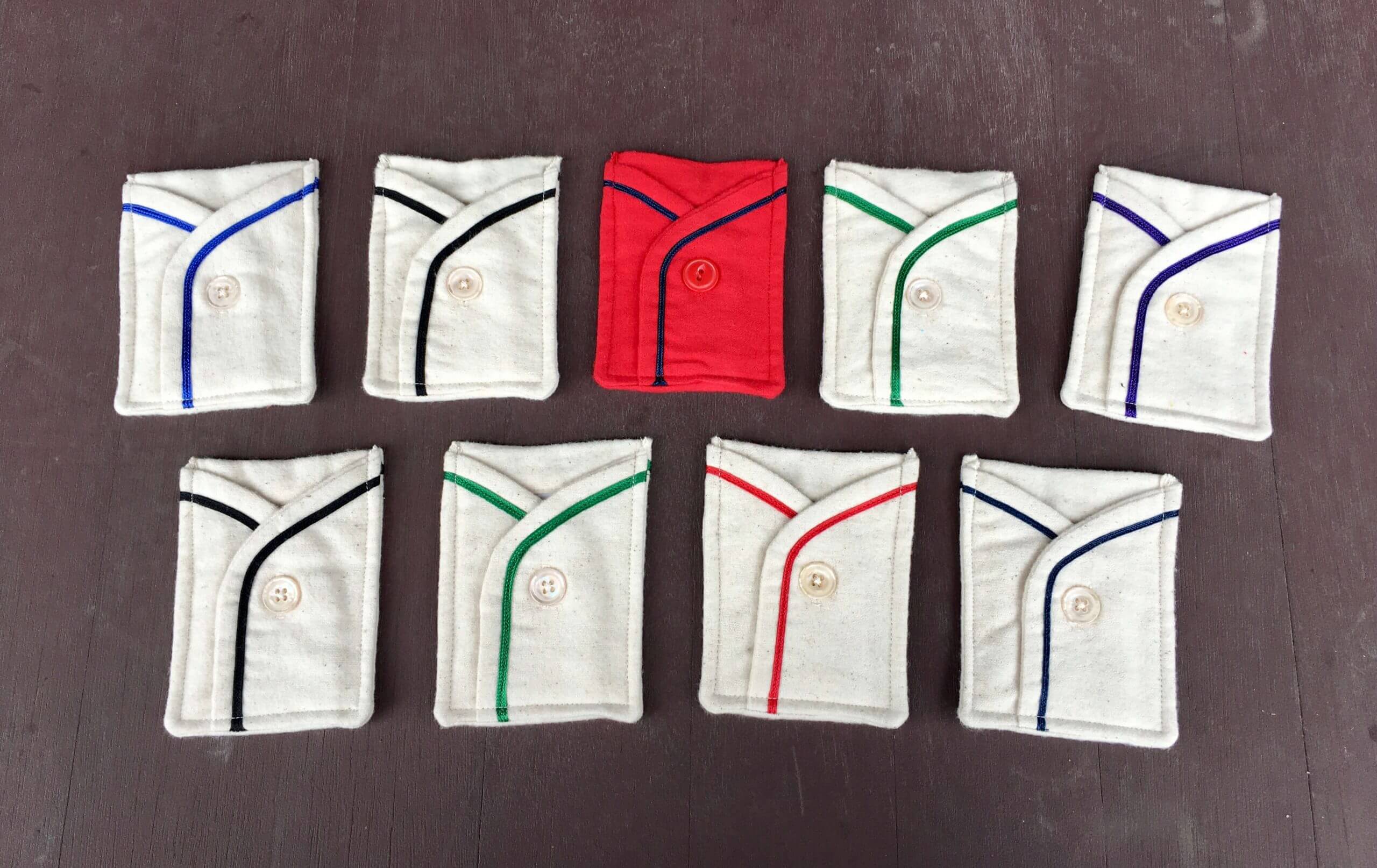 The purple one will have a role on Purple Amnesty Day next month. Three more will be given away to three randomly chosen people out of all the folks
who order a membership card this week (so if you order a membership card this week, go ahead and specify which pocket you'd prefer if you turn out to be one of the winners).
I'll announce plans for the remaining pockets later this year. Thanks for your consideration, and of course doubleplusthanks to Wafflebored.
• • • • •
• • • • •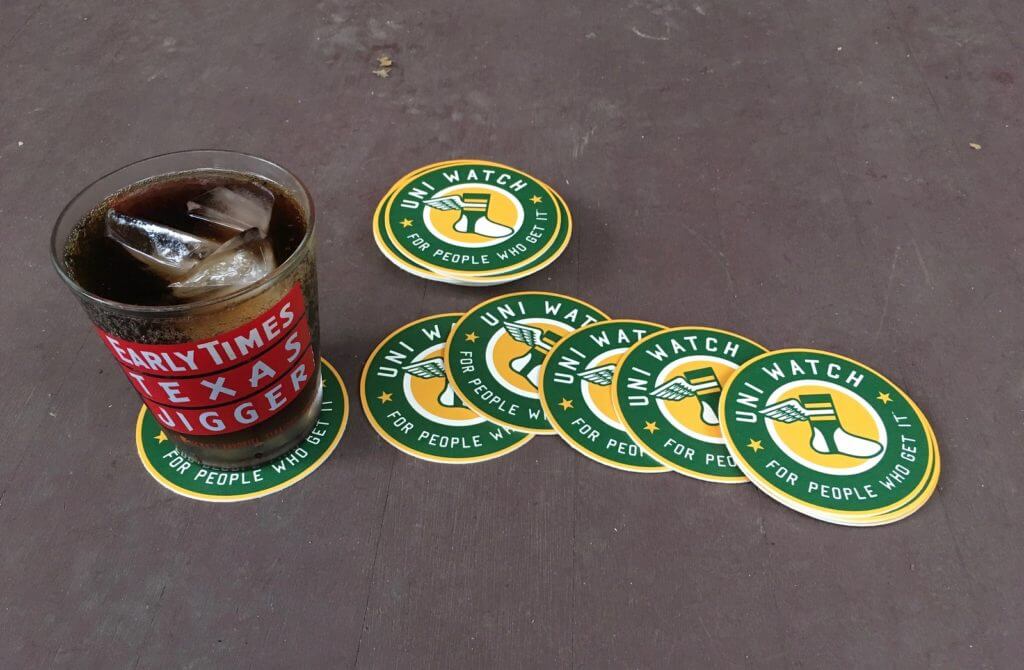 Coasters reminder: I have a few dozen of these great-looking Uni Watch coasters. They're made in the USA from sturdy pressboard and measure 3.7″ across.
As has been the case in the past, I'm selling these in groups of three coasters for nine bucks, including shipping. USA orders only, sorry.
To order, send me $9 via Venmo (use @Paul-Lukas-2 as the payee), Zelle (plukas64@gmail.com), or Google Pay (plukas64@gmail.com). If you want to use Apple Pay, a paper check, or well-concealed cash, get in touch and I'll give you the appropriate info.
After paying, email me with your shipping info. Thanks!
If you want to combine a coaster purchase with an order for a Uni Watch koozie, a trading card, a magnet, a seam ripper, or a chain-stitched patch, please email me and I'll give you a price that includes a combined shipping fee for the whole shebang. (Sorry, these are the only Uni Watch items I can combine into one shipment, because all our other items ship from separate locations.)
• • • • •
• • • • •
The Ticker
By Lloyd Alaban

Baseball News: Stars and stripes unis for Louisville yesterday. … The Mets, after wearing their primary home whites and road greys for their first 11 games, wore their blue road alternate jerseys for the first time last night. … A's P Jesús Lazardo, who had stopped wearing glasses on the mound, went back to wearing them last night, and also wore new gold cleats. After the game, in which he got the win, he said, "Rocking those new cleats, they're awesome I like them. I felt good out there, so yeah. I don't know if the outfit had anything to do with it, maybe the glasses did though" (from James Siddall).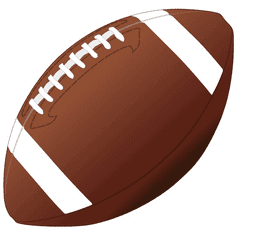 Football News: Here are some new uni numbers for Bengals players. … A sports blogger asks if the Steelers should change their uniforms (from our own Phil Hecken). … Also from Phil: Here are some proposed fixes for the NFL's worst unis. … NYC's Moore Catholic High School unveiled a new, all-red field (from Eric Hoey).

Hockey News: The Flames wore No. 17 and "Lucic" NOBs for pregame activities on Monday night.  It was Calgary's first home game since F Milan Lucic played his 1,000th game (from Wade Heidt). … Hockey Fights Cancer-themed pregame sweaters for the Lightning last night (from our own Phil Hecken). … The Penguins wore military-themed pregame sweaters last night. The design included military branch patches, including one for the Space Force — perhaps the first appearance of the new branch's logo on a professional sports uniform (from our own Alex Hider).

Basketball News: The Hawks responded to yesterday's Derek Chauvin guilty verdict by posting a message on their videoboard just prior to the start of their game against the Magic. … The Thunder's home arena will be getting a new name (from multiple readers).

Soccer News: AFC Richmond, which is the fictional team depicted in the TV series Ted Lasso, has a new shirt advertiser (from @NickHannula). … Arminia Bielefeld wore shirts with "Football lives through its fans" on them (from Ed Zelaski). … Orange County SC of the USL Championship released new kits honoring frontline workers. … Forest Green Rovers — a fourth-tier English side — are claiming to be the world's first carbon-neutral, vegan professional sports team (from our own Phil Hecken). … FC Cincinnati's new home now has a corporate-advertised name (from @labflyer).

Grab Bag: New kits for Australia's Super Netball's Melbourne Vixens (from our own Jamie Rathjen). … Also from Jamie: The CEO of the Indian Premier League's Kolkata Knight Riders wants to expand the Knight Riders name to other Twenty20 cricket leagues around the world, including Major League Cricket, the future U.S. league. … Just in time for next month's annual observance of Purple Amnesty Day: iPhone 12 will come in purple starting Apr. 30 (from multiple readers).
• • • • •
• • • • •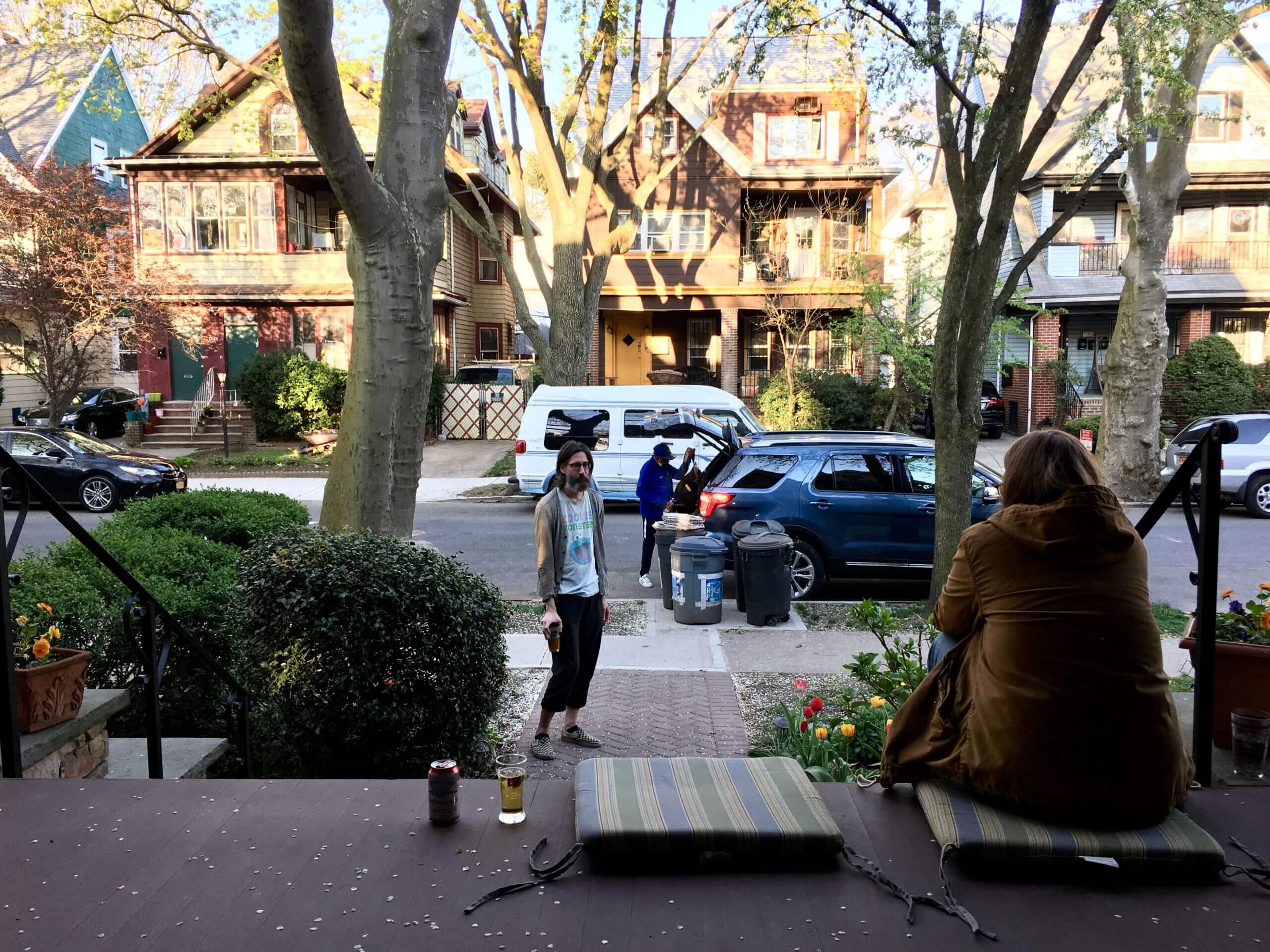 Click to enlarge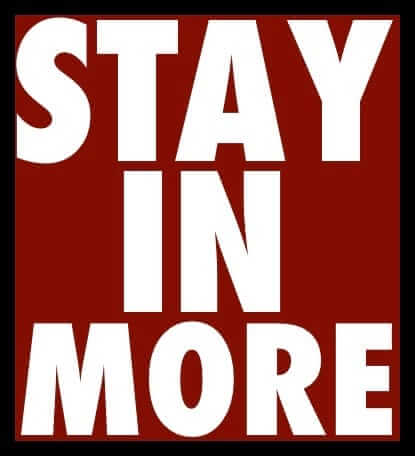 What Paul did last night: Yesterday was the 400th consecutive day that the Tugboat Captain and I convened on our porch for Pandemic Porch Cocktails™.
As I've mentioned before, the plan all along has been to maintain this daily ritual until we feel safe and comfortable sitting at the bar of one of our favorite watering holes. We're not at that point yet, but we're getting closer. I feel confident that we won't make it to the 500th day.
As always, you can see the full set of daily Pandemic Porch Cocktails™ photos — now 400 of them — here.