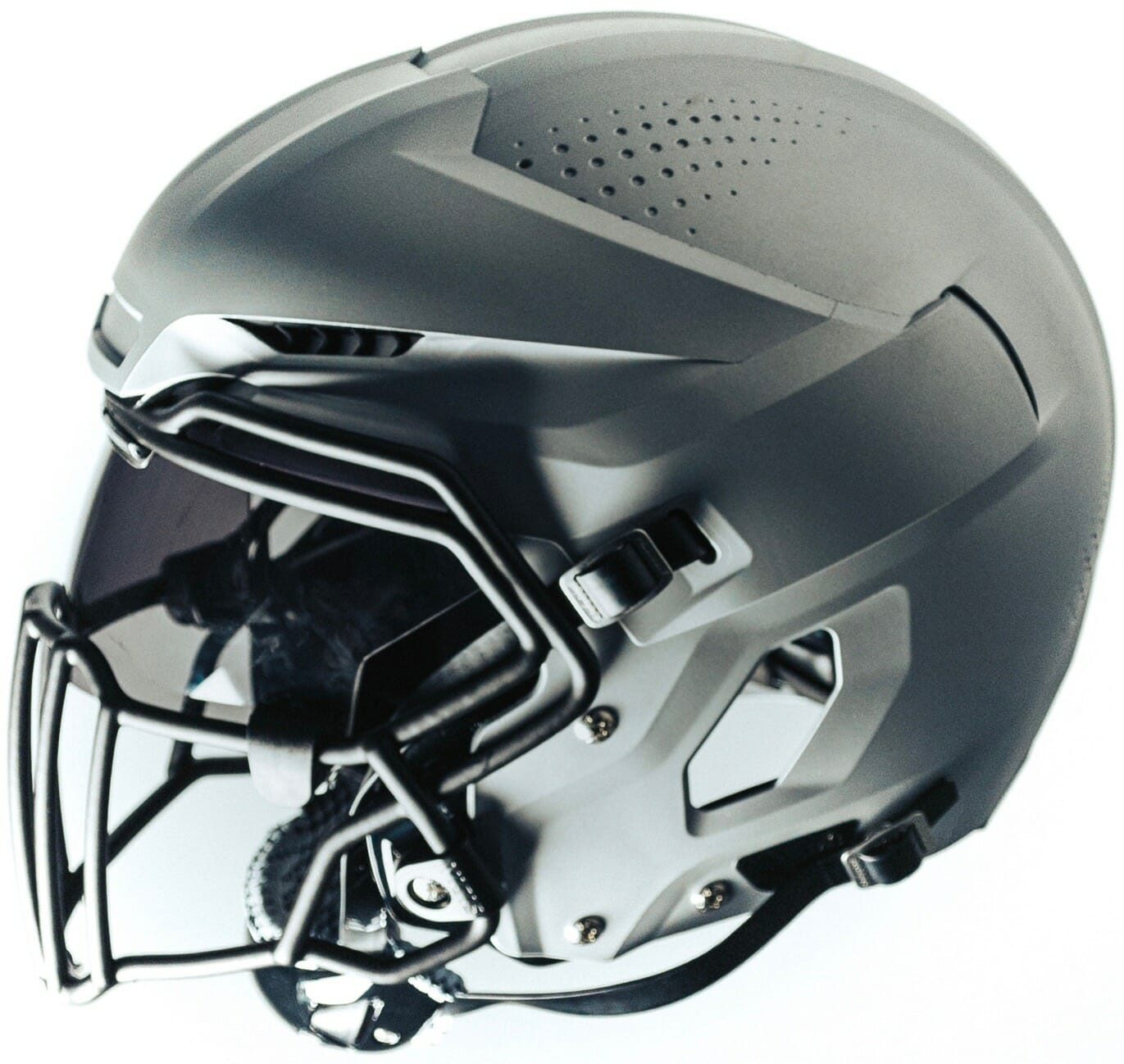 We're all familiar with the different facemask styles that are common for various football positions. But now Vicis is releasing something new — not just a position-specific facemask, but a position-specific helmet, which may redefine the look of the sport.
You may be asking yourself, "Wait a minute — didn't Vicis go bust a little over a year ago?" Yes, but then their assets were bought by venture capitalists aligned with rival helmet manufacturer Schutt, so Vicis is once again an ongoing concern, with many of the brand's original designers and engineers still on board.
As you may recall, Vicis's first helmet was the Zero1, which caused a stir when it was released and immediately became the top-ranked helmet in the NFL's annual safety ratings in 2017, 2018, and 2019 (and also became the helmet of choice for NFL stars like Russell Wilson and Patrick Mahomes). The reincarnated version of the company recently released its new Zero2 helmet, and now it's followed up with the Zero2 Trench — a helmet designed specifically for offensive and defensive linemen.
From the company's press release:
From review of previous player impact data, Vicis found that linemen typically experience more than twice as many impacts as other players, the majority of which are low-velocity and to the front of the helmet. Based on this data, the Trench helmet was designed with additional offset in the frontal region, specifically tuned for low-velocity impacts. To complete this optimization, Vicis leveraged the combination of a deformable outer shell and engineered impact structure to create a truly game-changing helmet.

During development, Vicis engineers found that the current deformable outer shell of the Zero2 made a perfect exterior surface which allows the entire helmet system to deform and absorb lower-velocity impacts more effectively than a rigid surface. And since the RFLX impact structure inside the Zero2 was not optimized for the new Trench system, Vicis designed and developed a proprietary absorption system with a much lower initial stiffness to handle the repetitive impact associated with each snap. The result is an innovative new structure that can reduce the accelerations of even the smallest impacts.
Okay, so that had some decent info but also had a lot of marketing mumbo-jumbo, so let's shift into FAQ mode:
What does this new helmet look like, and how does it compare to the other Vicis helmets?
Here are some comparisons (click to enlarge):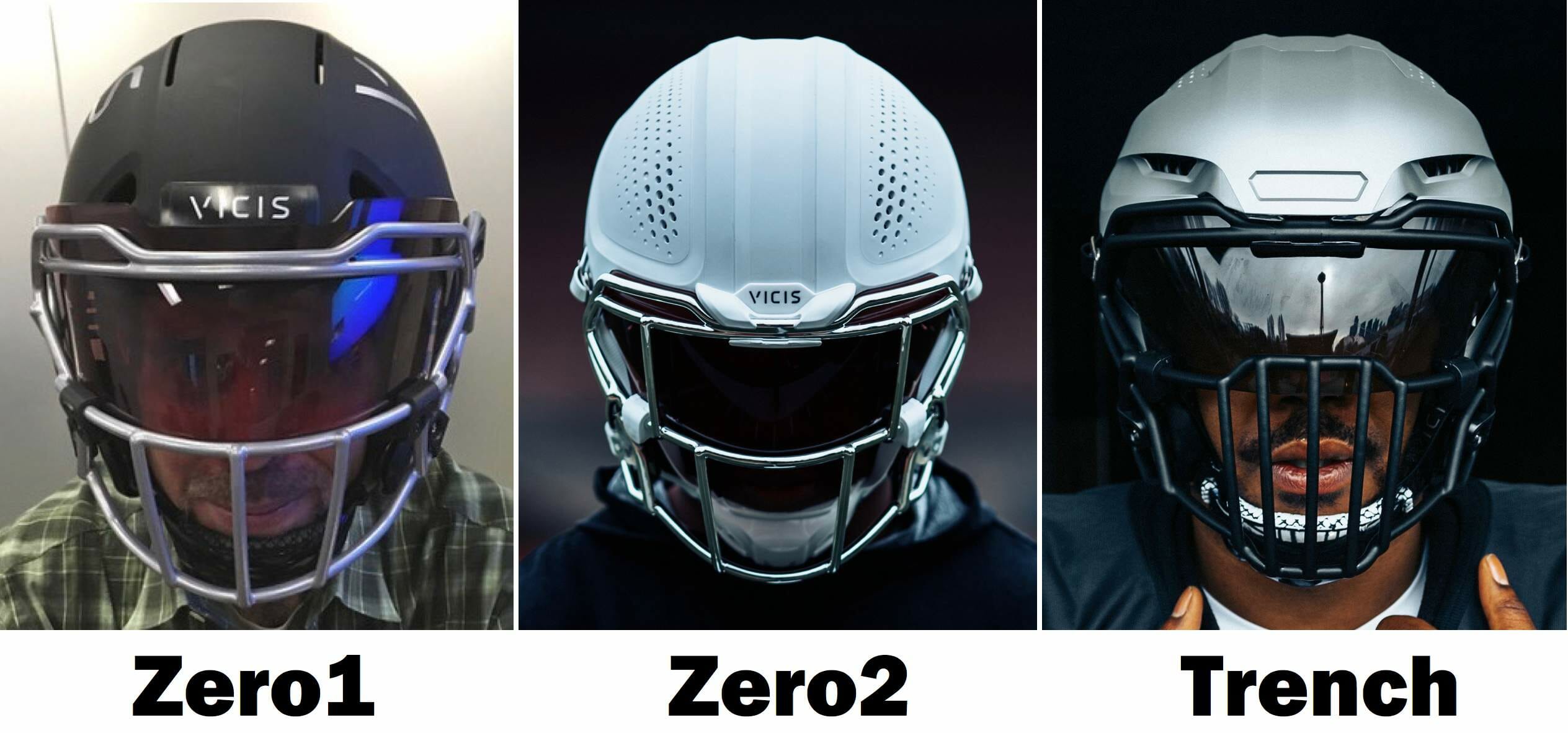 Wow, the Trench has a lot more ridges and vents. Isn't it going to be hard to put team-logo decals on that shell?
It sure seems like that could be an issue, yes.
Can we see some mock-ups of how NFL helmet designs would look on this shell?
Unfortunately, Vicis doesn't yet have licensing approval to show the new helmet wrapped in team branding. But if anyone out there wants to take a Photoshopped stab at it, please feel free!
If this helmet is safer for linemen, why wouldn't every player want to wear it? Why not a running back, or a safety, or even a quarterback?
According to a publicist: "The Trench is tuned for low-velocity impacts — ones that happen on the line and almost every play. Running backs, linebackers, defensive backs and so on may have impacts in the same area [of the head], but they are high-velocity impacts." So the Trench wouldn't be as suitable for those positions.
How does the range of vision compare to other helmets?
It's identical to the Zero2.
What about the weight?
It's about six ounces heavier.
Has it been safety-rated yet?
Both the Zero2 and the Trench have received five out of five stars from Virginia Tech's well-regarded helmet lab. Vicis expects both models to be included in this year's edition of the annual NFL helmet ratings, which usually come out in April, so it'll be interesting to see where they rank. The NFL ratings tend to carry a lot of weight with players as they make their helmet choices for the upcoming season.
What about the Zero1?
It's no longer in production but is still covered by the company's product liability, so players who prefer it over the newer models can still wear it.
This blog entry sure feels like a promo puff piece for Vicis.
I don't mean it to. I have no stake in the helmet wars, and I've written extensively over the years about helmets by Riddell and Schutt as well as Vicis. I don't review every new helmet model that hits the market (I didn't say anything about the Zero2 when it came out, for example), but I tend to write about this stuff when there's a genuinely new innovation. In this case, a position-specific helmet with a visibly distinct shell design definitely qualifies.
Bottom line: Will a lot of NFL players be wearing this helmet in 2021?
Too soon to say. If it ranks high in the safety ratings, history suggests that some players will wear it this year and an increasing number will shift to it over the next few years. Considering how distinctive the shell is, that could have a real effect on how the game looks on the field.
Will Riddell and Schutt come out with their own position-specific designs?
That seems like a plausible outcome, although I don't know whether they have something similar in the works.
If we now have helmets designed just for linemen, what about helmets for quarterbacks, or wide receivers, or whatever?
That too seems potentially plausible. We'll have to wait and see.
Isn't this all just a bunch of hooey because football is inherently unsafe and players are going to get traumatic brain injuries no matter what helmet they wear?
Arguably. I'm not making any claims about the helmet's safety (nor am I qualified to make any such claims), but the position-specific aspect and the unusual shell design are definitely uni-notable.
• • • • •
• • • • •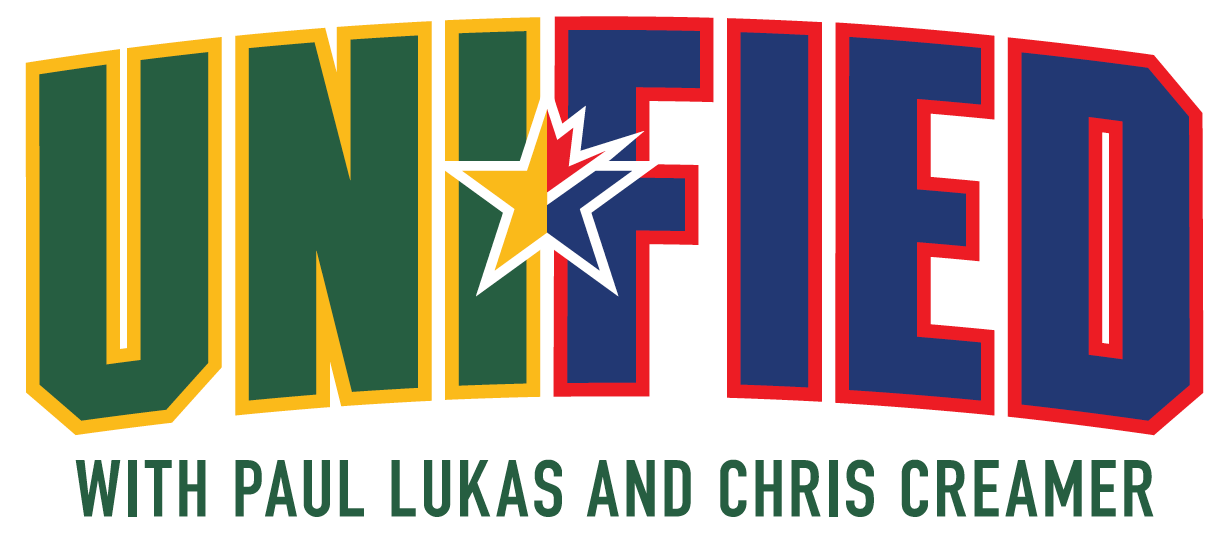 Podcast update: Chris and I recorded the next episode of Unified yesterday. Our producer, Chris Fraterrigo, is now editing the files, which should be available for your enjoyment tomorrow.
Our topic this week is MLB 2021. We went over all of the uni changes for the upcoming season — and since there aren't many of those, we also made our picks for MLB uni changes we'd like to see (some large, some small). We also took a listener-submitted question, something we hope to make a regular feature.
Chris and I were both happy with the way the episode went. Hope you'll check it out tomorrow! Meanwhile, if you haven't checked out our first two episodes, they're available on Apple, Google, Stitcher, TuneIn, and Spotify, and the video versions are on Chris's YouTube channel.
• • • • •
• • • • •
The Ticker
By Lloyd Alaban

Baseball News: New unis for the University of Miami. … New uniforms for Louisville (from @SoLoPro). … President Joe Biden wore a tie with the Brewers' colors at his town hall last night in Milwaukee (from @bendackiw). … Brief uni-number controversy in Boston, where some folks objected to P Martin Pérez being issued No. 33, which no Bosox player has worn since C Jason Varitek retired in 2011. Pérez now will stick with No. 54, which he wore last year. If 33 is really off-limits, they should just retire it and avoid situations like this, no?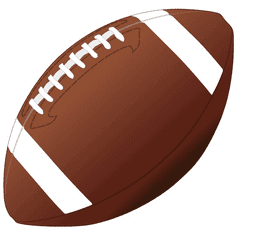 Football News: Good news out of Jacksonville, where the Jaguars are redesignating their teal alternate jerseys as their primaries. Although there's no specific mention of it, the black jerseys that have been their primaries would presumably be retained as alternates. … A jersey from the 'Skins first season, 1933 — something even the Pro Football Hall of Fame doesn't have — was purchased from a storage locker for $5 and is now headed for a big-money auction (WaPo link) (thanks to all who shared). … Uniform blog Uniswag has released its nominees for college football uniform of the year (from Kenneth Traisman).

Hockey News: The Sharks wore Black History Month-themed warm-up tops last night (from @tierknala). … The Penguins changed their helmet ad color last night (from Kevin Kirwan). … A poll says Capitals fans like the team's ЯR uniforms way better than their new alternates (from @KP8Design). … Alabama-Huntsville's jerseys didn't make it to their road game against Northern Michigan, so they had to wear practice jerseys from a local car dealership instead (from multiple readers). … The Golden Knights once again wore their gold helmets with their charcoal uniforms last night. Still waiting to see how the gold lids look with the team's gold alternate uni. … NHL linesman Pierre Racicot, who was working last night's Kings/Wild game, apparently had a different uni number than the one he usually wears.

Basketball News: The Celtics' "Earned" design has leaked (from Heath Carignan). … Retired NBAer Baron Davis rated all the uniforms he wore during his career (from Phil Santos). … SG/SF André Robinson will wear No. 22 for the Nets. … The D League's Austin Spurs, borrowing from their parent club in San Antonio, have come out with a Fiesta-trimmed uni (from Ian Lee).

College Hoops News: Color vs. color for Northwestern and Illinois men's last night (from Karl Greenfield). … Is Adidas bringing ЯR to college hoops? Sure looks that way, based on this new Kansas design (from @ForFriedom). … Breast cancer-awareness uniforms for Oklahoma State (from @sam_kissel).

Soccer News: The NWSL's Washington Spirit wore shirts supporting St. Jude's Children's Research Hospital at preseason training yesterday (from our own Jamie Rathjen). … Also from Jamie: New ball for the USL Championship.

Grab Bag: Here's the story about how racial justice messaging got on UNC's uniforms (from James Gilbert). … Golf pros have mixed feelings about the use of range-finders on the PGA Tour. … Country singer Luke Combs, who played in a concert before last weekend's Daytona 500, has a guitar with the same paint scheme as Wood Brothers Racing (from Griffin Smith). … Brazilian volleyball player Leia played her 250th game for Minas over the weekend and was presented with a No. 250 warm-up to mark the occasion (from Jeremy Brahm). … An Ohio man shoveled Ohio State's "O" and script logos into the snow (from Jason Hillyer). … New logos for Wake Tech (from Scott Turney). … Adidas is selling off its Reebok brand (from multiple readers). … New marching band uniforms for Abilene Christian (from multiple readers). … New logo for Trello (from Adam Woodrow). … Darlington Raceway has sold the naming rights to its season ticket program (from @ZestyTacoSauce). … The Cambridge, Mass., police department will no longer have camouflage uniforms, part of a larger move to de-militarize the department (from Timmy Donahue). … Also from Timmy: State troopers in Georgia are now permitted to have tattoos below the elbow as long as they wear long sleeves. … Donald Trump appears to be the first former president to use a personal logo based on the presidential seal. … Far-right social media app Parler, which is back online after a month-plus absence, has a new logo.
• • • • •
• • • • •