For all photos, click to enlarge
The NHL yesterday released the uniforms jerseys for this year's All-Star Game, which will be played on Jan. 25 in St. Louis. I've known about these designs for a while, because Phil and I got to see them during an Adidas media event back in October (which is where I took the two photos shown above), but I wasn't allowed to talk about them until now.
Let's handle this one FAQ-style:
Don't NHL All-Star jerseys usually feature the NHL logo on the chest?
They did until last year, when they went with team logos rendered in black and white. This year they're adding color.
So players will wear their regular team crests?
Not exactly. They're rendering the team logos in one color plus white. Here, for example, are the home and away jerseys for the Atlantic Division teams:
As you can see, some crests have handled this treatment a lot better than others.
While we're at it, let's look at the Metropolitan Division jerseys:
And the Central Division:
And, finally, the Pacific Division:
Wait, why are there two versions of each team's jersey?
Remember, for the past few years the NHL All-Star Game has been a single-elimination tournament, so a player may have to wear a dark jersey in one game and then switch to a white jersey in the next game.
Isn't it also so they can trick gullible fans into buying two jerseys?
I imagine that also has something to do with it, yes.
What's with the stripes?
They supposedly reference the staff, or lines, on sheet music, because the Blues are the host team (read: the usual "storytelling" silliness). Although it's hard to tell in the photos, they're silver.
Can we get a closer look at the sleeve patch?
You betcha. I took this shot back in October (and this pic also gives a better sense of the silver stripes):
It looks like there's some sort of design on the inner collar. Can we get a closer look at that?
Can do. Here you go: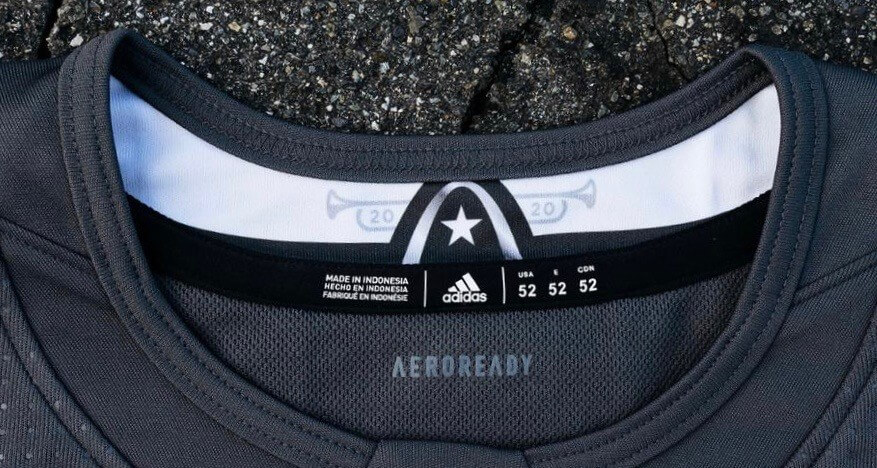 What do the jerseys look like on the back?
Beats me! The samples I saw in October were blank on the back, and the NHL and Adidas didn't bother to release any rear-view photos yesterday. Even the NHL's online shop shows them with blank backs.
What do the pants, socks, helmets, and gloves look like?
Beats me! During that October media event, I practically begged my Adidas contact to showcase full uniforms, not just jerseys, when they unveil stuff. I guess I didn't beg hard enough.
Why did they show the Metropolitan Division jerseys all folded up, instead of showing the full design?
Beats me! The original versions of those two Metropolitan photos were even worse, because they were oriented diagonally, but I rotated them for today's entry. The things I do for you people!
Why did they show the Central Division away jerseys, which are white, on a white background?
Beats me!
Why did they show the Pacific Division jerseys on cracked, beat-up blacktop?
Beats me!
Is there a press release or any other official info?
Yup — look here.
What do you think of the designs?
It's hard to give a proper assessment without seeing the full uniforms (grrrr). Based on the limited info we have, I'd say they're not completely awful, but the one-color logo treatment feels cheap and the overall feel is more akin to practice or fashion jerseys than anything else.
• • • • •
• • • • •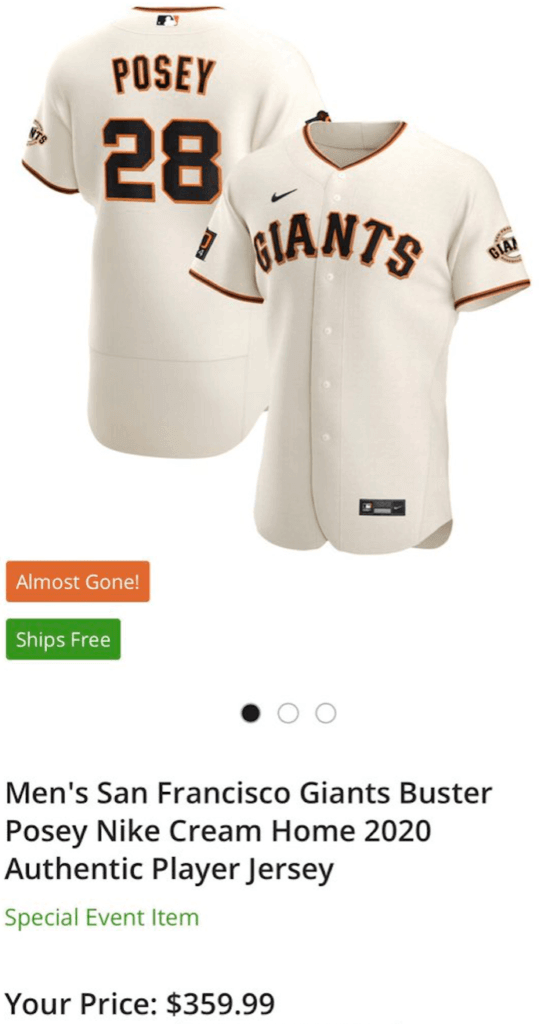 Giants naming names? The Giants are one of two MLB teams that use NOBs on the road but go NNOB at home (the other is the Red Sox). They've used that format since they switched to their current uni set in 2000. So I was surprised to receive this email from a reader back in November:
Giants season ticket holder here. I have been surveyed many times in the last year about the Giants adding last names to their home. It appears to be happening. I voted against it. … Heard ownership wants fans to easily learn new young players' names. … Would like to know if you have heard or seen anything similar.
I hadn't heard anything about that, and the MLB Style Guide still showed the Giants going NNOB at home for 2020, so I figured the guy was simply mistaken. I told him I hadn't heard anything and then pretty much forgot about it.
But then, a week or so ago, a few people started tweeting retail listings for authentic Nikefied Giants home jerseys with NOBs. Hmmmm. So I emailed a source with the Giants — but their offices were closed for the holidays. And then my source was sick for a few days.
But now I can confirm that the Giants are not adding NOBs to their home jerseys this season. So why are they selling NOB-inclusive home jerseys? Beats me!
• • • • •
• • • • •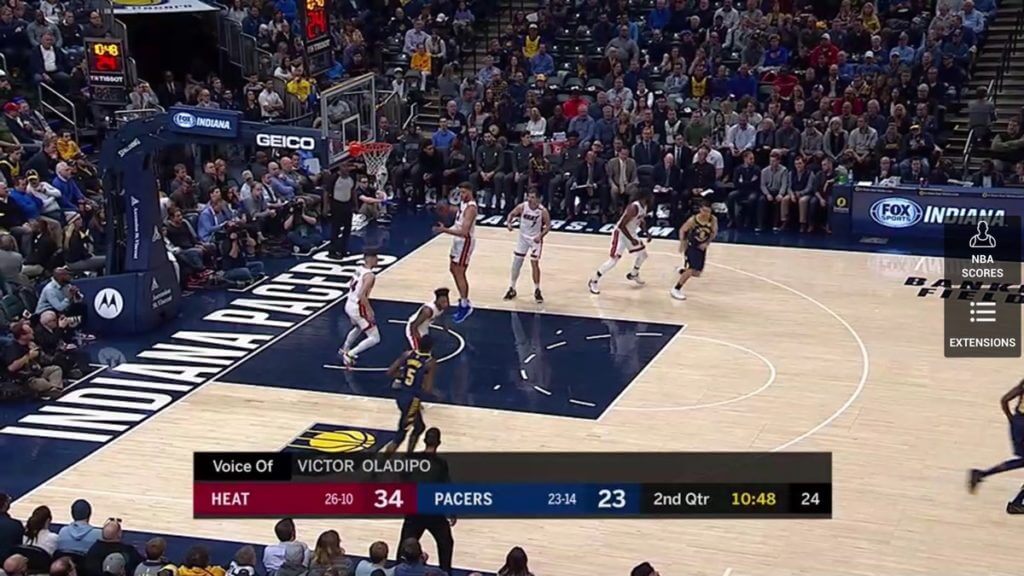 Click to enlarge
Free throw circle update: It's been a while since we last discussed the subject of NBA free throw circle dashes, but Twitter-er @nomuskies, who got us started on this topic a few months ago, noticed last night that the Pacers' court uses seven dashes — a configuration that I don't think we've seen before.
When I first wrote about this topic, I mistakenly had the Pacers listed as a six-dash team. Some additional photo research reveals that they've actually been using seven dashes since the start of the 2017-18 season. (Prior to that, they had six.)
So now we've seen NBA courts with five, six (the most common number), seven, and 10 dashes. Crazy!
• • • • •
• • • • •
Click to enlarge
Too good for the Ticker: Oh baby, how awesome is this circa-1900 shot of the Cal-Berkeley baseball squad! The sweaters, the lace-up collars, the "California" script — magnificent!
The one guy in the "New York" uniform is New York Giants outfielder George Van Haltren, who was hired to coach Cal in 1900. So enderingly weird that he chose to wear his big league uni for the team photo!
(Big thanks to Hall of Fame curator Tom Shieber for tweeting this photo, and to Bob Andrews for bringing it to my attention.)
• • • • •
• • • • •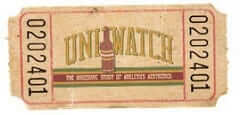 ITEM! Membership raffle: Last month reader Tyler Haney won a Uni Watch membership that was donated by reader David Cline. Now Tyler is paying it forward by providing another membership to raffle off, which we'll do today.
This will be a one-day raffle. To enter, send an email to the raffle address by 8pm Eastern tonight. I'll announce the winner tomorrow.
And speaking of raffles, congrats to Mike Lucia, who's the winner of this month's Vintage Brand raffle. He's a Florida State alum, so he's chosen this FSU canvas as his prize. Big thanks to Vintage Brand for sponsoring these giveaways each month!
• • • • •
• • • • •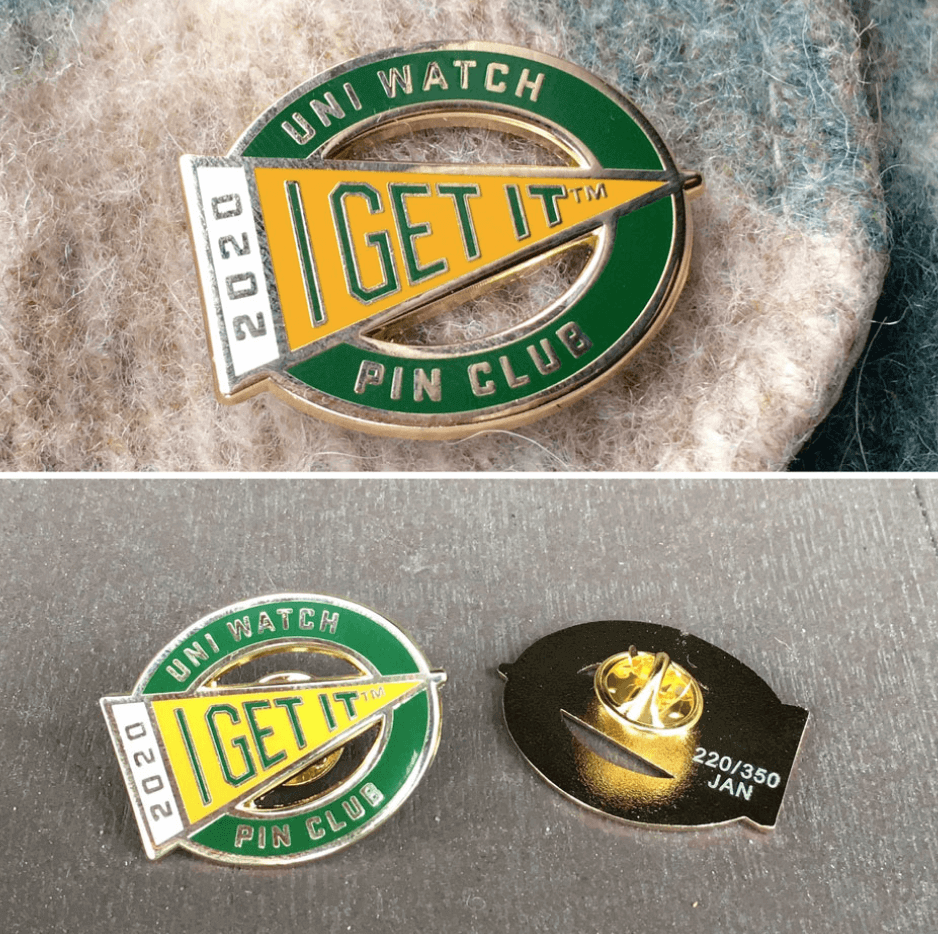 Pin Club reminder: In case you missed it on Wednesday, I've partnered with the great Todd Radom to create the Uni Watch Pin Club, which will feature a new limited-edition enamel pin design for each month of 2020. It's a really fun project, and I'm super-excited to be collaborating with Todd on it.
The January pin is now available (we sold 82 of the 340 available pins yesterday — not bad! — so 258 are remaining), and you can get the full scoop on all the Pin Club particulars here.
• • • • •
• • • • •
The Ticker
By Paul

'Skins Watch: Killingly High School in Connecticut changed the name of its sports teams from Redmen to Red Hawks over the summer, but now the school board has voted to change it back. It's the first time I'm aware of that a Native-based team name has been restored after having been eliminated (from @mikeDfromCT).

Baseball News: New softball uniforms for UW-Green Bay (from @The_Real_Kub). … Check out the amazing brown/yellow tequila sunrise design that a Canadian team was wearing back in 1981. Interesting to see that that template had already caught on by then (from Wade Heidt). … The bank that turned the name of the Braves' ballpark into an ad recently changed its name, so the ballpark is getting a new name to match. "Still gross either way," says Griffin Smith, accurately. … Spectacular photos from the Pirates' 1904 home opener here (from @MrBudziszewski). … New 100th-anniversary uniforms for UCLA. Love how they used gradient-patterned lettering — just like 100 years ago! (From M.E. Marrone.) … The Japanese Baseball Hall of Fame has a very cool bullpen buggy.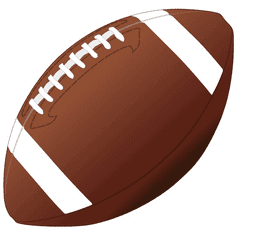 Pro Football News: The Vikings will be wearing white over purple for their upcoming playoff game against the 49ers — and as you can see from the headline on that page, they don't seem to realize that the game is taking place on Saturday, not Sunday (from Matt Snyder and Ryan Murphy). … Here's a weird one: For the 1983 Cards/Packers playoff game in Green Bay, one end zone had a Packers helmet while the other one had a blank, Browns-esque helmet (from Cork Gaines). … Columbus's new arena football team are holding a "name the team" contest (from Kary Klismet). … George Perles, who was an assistant head coach with the Steelers and then became the head coach at Michigan State, died yesterday. According to a quote from this remembrance, "George Perles modeled Michigan State after Chuck Noll and the Pittsburgh Steelers. … Our uniforms were even modeled after the Steelers, down to the stickered emblem only on one side of the helmet" (from Jerry Wolper). … You know how NFL teams like to use helmets as desk props at press conferences? It looks like the Cowboys may have used two banned helmet models for yesterday's Mike McCarthy presser. … Vikings TE Kyle Rudolph says he gave his gloves from last Sunday's game to a media member who said he was going to use them for a charity benefit — and now the gloves have ended up on eBay. … I've seen lots of modified facemasks over the years, but I'd never seen this one worn by Rams RB Les Josephson in 1970 until Pro Football Journal tweeted it yesterday. … Rams RB Todd Gurley attended last night's L.A. Kings hockey game and wore a Tyler Toffoli Kings jersey. … A player shown in the background of this photo from a recent Ravens practice was wearing a jersey with the Nikelace and the neck roll. The Ravens haven't worn a jersey like that since 2012, so that jersey must be pretty old! Interesting that they're still using it. Also, the hoodie worn by coach John Harbaugh in that shot is from the merch line of WR Marquise "Hollywood" Brown (from Mike Strittmatter).

College Football News: Here's our first look at the national championship patch on LSU's jerseys. This marks the first time a team has worn the patch on that side (from many readers). … Lots to like in this photo of the 1896 Santa Clara football team. "Sweaters with lace-up fronts, turtleneck shawl/cape collars, large chest logos, and striped socks to boot!" says Kary Klismet. … Blaise D'Sylva wrapped up his team-by-team survey of college football helmet history yesterday with Vanderbilt. … As we noted last week, the Orange Bowl trophy had "2020" on it, even though the game was played in 2019. But the trophy delivered to the winning team has "2019." Hmmmm (from @dddaveee). … Cross-listed from the pro football section: George Perles, who was an assistant head coach with the NFL's Pittsburgh Steelers and then became the head coach at Michigan State, died yesterday. According to a quote from this remembrance, "George Perles modeled Michigan State after Chuck Noll and the Pittsburgh Steelers. … Our uniforms were even modeled after the Steelers, down to the stickered emblem only on one side of the helmet" (from Jerry Wolper).

Hockey News: New military cosplay jersey for the WHL's Spokane Chiefs (from robfromsasky). … Reprinted from yesterday's comments: After a mic failure in Detroit, Red Wings fans sang the Canadian national anthem on their own prior to Tuesday night's Wings/Habs game (from Derek Yoder). … Here's a look at the Capitals' uni and logo history (from Kary Klismet). … Cross-listed from the pro football section: Todd Gurley, who plays for the NFL's L.A. Rams, attended last night's Kings game and wore a Tyler Toffoli Kings jersey.

NBA News: Disappointing news out of Dallas, where a little birdie tells me that the Mavs, who've been the NBA's only ad-free team this season, will likely have a new ad patch soon. Sigh. … An NBC Sports article about how the Warriors are hoping to acquire Bucks F Giannis Antetokounmpo shows him Photoshopped into a Warriors uni that hasn't been worn in a decade. Odd choice (from Pedro Naranjo).

College and High School Hoops News: Interesting argyle trim and even more interesting white-on-white block-shadowing for Murphysboro High School in Illinois (from Reid Cure). … Purdue will wear uniforms honoring former superfan and cancer player Tyler Trent on Jan. 24 (thanks, Phil). … Nevada PG Jazz Johnson (now there's a name) blew out a shoe in the first half of last night's game and had to wear mismatched shoes for the rest of the game.

Soccer News: MLS is planning lots of initiatives, including a new NOB and number font, for the league's 25th anniversary (from our own Jamie Rathjen). … New away kit for Boca Juniors. … New details are emerging regarding Arsenal's three new kits (from @rileycakes08). … New rear-shirt advertiser for Pumas (from Ed Zelaski). … Aston Villa wore their claret change shorts at Leicester yesterday, to avoid a kit clash. … As if soccer jerseys didn't already have enough advertising, Manchester City further debased itself by using an NOB as an advertising prop. … New kits for Brazilian side Figueirense. … New kits for Japanese side Sanfrecce Hiroshima (from Jeremy Brahm). … Joe Mansueto, owner of MLS's Chicago Fire, says fans should give the team's much-maligned new logo a bit of time for people to get used to it.

Grab Bag: New logo for the toy manufacturer Fisher-Price. … A video making fun of the new PlayStation 5 logo has gone viral. … The police department in Riley, Kan., is field-testing some new uniforms. "The potential uniform change is the result of suppliers carrying fewer French blue uniform shirts, as demand for the traditional color among police departments decreases in favor of darker hues," says Kary Klismet. … New 50th-anniversary logo for Long Beach State volleyball (from Jeremy Brahm). … Some parents in Texas were showing support for LGBT students by posting a rainbow-striped version of the local school district's logo on social media. Now the school district is threatening them with legal action for altering the logo. … No photo, but I had a routine dental cleaning yesterday and was surprised to see my dentist wearing French cuffs and cufflinks! I appreciated the nod to classic menswear style, but if you're poking around in people's mouths all day, wouldn't you want to be able to roll up your sleeves? Weird.