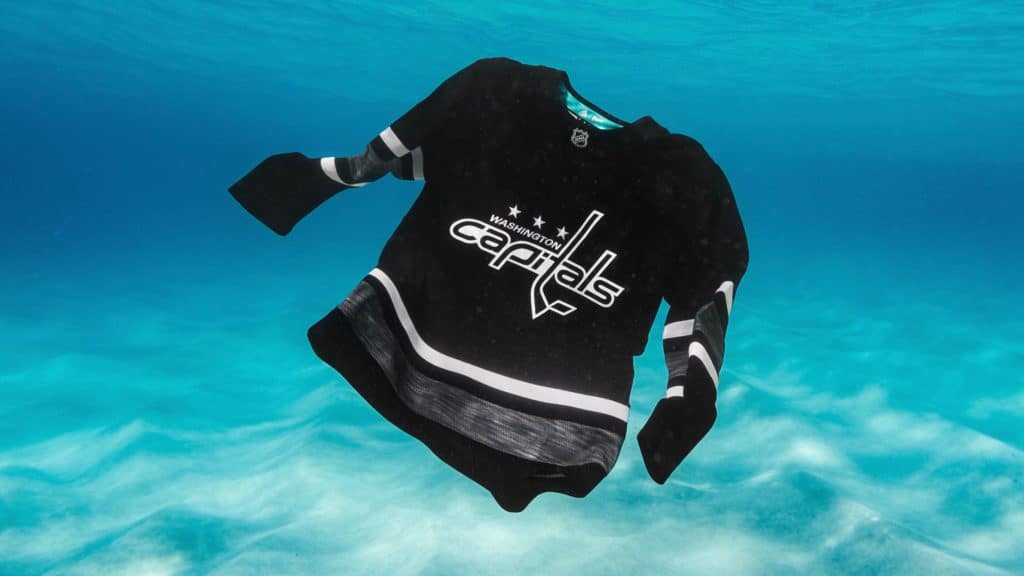 Click to enlarge
The NHL unveiled its All-Star jerseys yesterday. The good news is that, for the first time, players will wear jerseys with their regular team crests — much better than wearing league or conference logos. The bad news is that the color palette will consist exclusively of black and white. If this sounds familiar, it's because it's exactly what the NBA did last year for its All-Star Game. Innovative!
An Adidas press release takes the embarrassing route of claiming that the colors are "inspired by the colors of the game — crisp white, like a fresh sheet ice [sic], and contrasting black, like a brand-new puck." Of course, you could make the same ridiculous claim if the uniforms were red and blue ("inspired by the red line and the blue line!") or red and white ("inspired by the colors of the goalposts and the net!") or any number of other tortured rationales.
The other notable storyline here is that the uniforms are made of upcycled plastic marine debris (part of Adidas's collaboration with the environmental group Parley for the Oceans, which in recent years has also generated a footwear line). If this sounds familiar, it's because it's exactly what MLS did last year for Earth Day. Innovative!
The ocean plastic thing is commendable, but Adidas decided to emphasize the oceanic aspect by setting up a bizarre photo shoot in which all of the jerseys were photographed underwater. You can see the photos — nearly 200 of them — here.
Leaving aside the logistical and budgetary issues that these photos must have entailed, didn't it occur to anyone that it's more than a little incongruous to do an underwater shoot for a sport played on frozen water? Seeing hockey jerseys underwater just makes me think of that time I fell through the thin ice while playing pond hockey as a kid.
Anyway. The NHL All-Star Game will take place on Jan. 26, but I have a friend's birthday party to attend that day and you'll probably find something else to do too because who has time for pointless round-robin three-on-three exhibitions, right?
Can't wait for those Pro Bowl uniforms!
• • • • •
• • • • •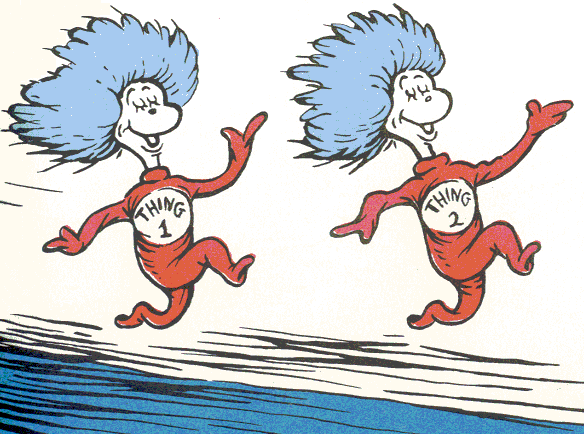 And another thing: It's pretty incredible that the NHL and Adidas managed to present nearly 200 photos of the All-Star jerseys yesterday without providing a single photo of the pants, socks, helmets, or gloves. It's like the rest of the uniform doesn't even exist — all that matters is the jersey.
This fits into a worrisome trend that's begun to affect the way people talk about uniforms — a trend in which the word "jerseys" has begun to supplant the word "uniforms." For example, it's becoming increasingly common for a team to unveil an alternate uniform and announce it simply as a new "jersey." In many cases, as with yesterday's NHL All-Star news, they don't even bother to show photos of the full uniform — only the jersey.
This jersey-centric approach has spread to fans. People will ask me if I've seen "any leaks of the NY Jets' new jerseys," for example, or they'll say, "The Heat's new 'Miami Vice' jersey looks great on the court." No mention of the rest of the uniform — just the jersey.
This is yet another negative outgrowth of jersey retailing. Teams focus on presenting and talking about the jersey because that's the uni element that's for sale. Fans focus on the jersey because it's the uni element they get to buy. So the rise of "jersey" as a catch-all term both reflects and reinforces the merch-industrial complex. It feeds and sustains the notion that a uniform isn't something a player wears; it's just something a consumer buys.
Over the last year or two, I've noticed media outlets being infected by this same pathogen. Articles that used to have a headline touting a team's "new uniform" will now often just refer to the "new jersey," as if the rest of the uniform were just an afterthought.
That trend reached a new low yesterday. It began when Ohio State quarterback Dwayne Haskins, who's headed for the NFL draft, posted some Instagram images that showed him Photoshopped into various NFL uniforms. Here's one showing him as a Bengal: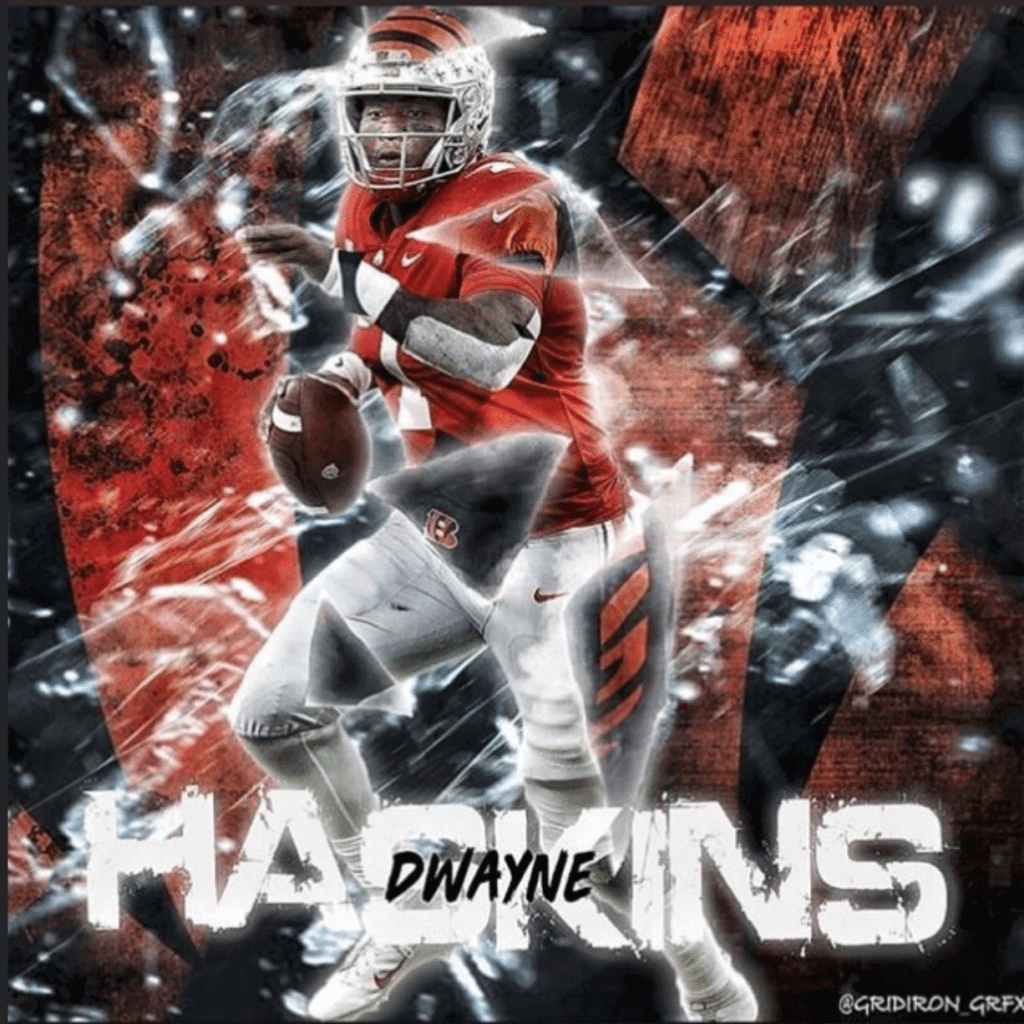 As you can see, most of Haskins's jersey was not Photoshopped — it's just his regular Ohio State jersey. So how did USA Today's Bengals blog write about this? With the following headline: "Ohio State QB Dwayne Haskins posts picture of himself wearing Bengals jersey."
This headline shows the absurdity of conflating the jersey with the rest of the uniform. The headline doesn't just ignore the rest of the uni — it's objectively inaccurate.
Sigh.
• • • • •
• • • • •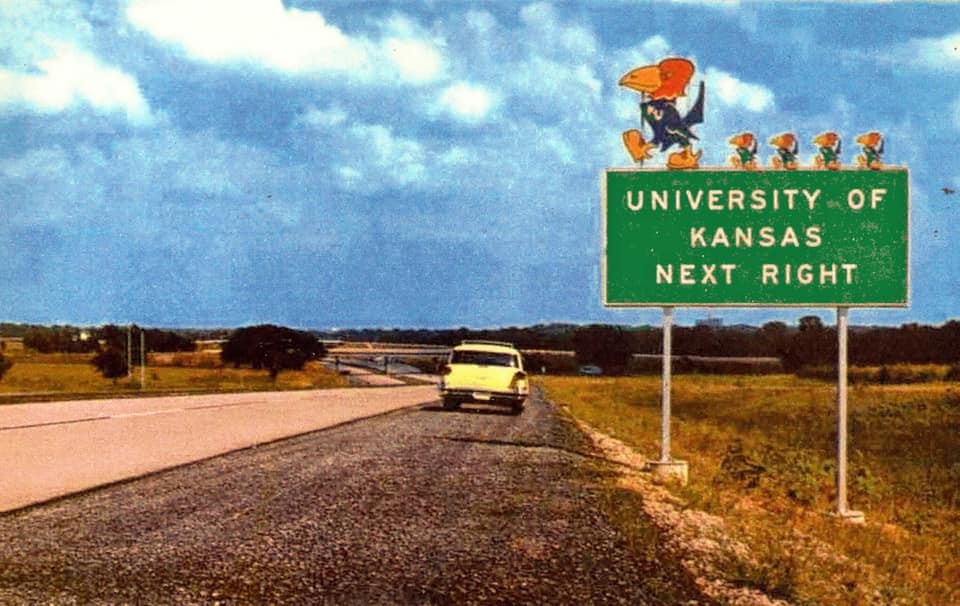 Click to enlarge
Too good for the Ticker: I don't know how old this photo of I-70 is — 1960s, I'd say, judging by the car by the side of the road — but it sure is a beauty. "That's certainly a Manual on Uniform Traffic Control Devices violation," notes reader William Yurasko, who spotted the photo on the AA Roads Facebook page. "I wonder how long it lasted."
• • • • •
[adrotate group="2″]
• • • • •
The Ticker
By Paul

'Skins Watch: A state commission is considering whether a Pennsylvania school district should stop calling its teams the Redskins (from Mike Driscoll). … Dozens of residents packed a middle school gymnasium in Maine to discuss whether the local high school should keep calling its teams the Indians. Supporters of the name were outnumbered by those who think it should be changed (from John Dankosky).

Baseball News: The Triple-A New Orleans Baby Cakes are moving to Wichita, and fans there are being invited to submit ideas for the team's name. As we've seen in other cities, the naming contest may be little more than a sham exercise, so participate at your own risk. (As an aside, several people have already suggested "Linemen," which absolutely should be the name, but it doesn't seem sufficiently Brandiose-friendly to have a chance.) … The A's apparently have a new logo marking the 30th anniversary of the 1989 "Battle of the Bay" World Series. I'm not aware of any plans for it to be worn as a patch or anything like that, but maybe they'll use it during interleague games against the Giants. … Speaking of the Giants, their ballpark is getting a new corporate name (from Jordan Jakobsen). … The Padres' 50th-anniversary logo, which is set to be officially unveiled on Saturday, has leaked. I can confirm that the leak is legitimate (from HJ Preller).

NFL News: Here's Eagles QB Nick Foles's career record broken down by uni combo (from CJ Fleck). … In the middle of the 1990 playoff game between the Bengals and Oilers, Houston's equipment staff had to break out the needle and thread to repair WR Bernard Ford's jersey (from Brice Wallace). … For reasons that aren't clear, at least to me, Giants RB Saquon Barkley wore an Oklahoma State jersey for an interview with a Philly-area TV station (from Ty Schwab). .. New Packers HC Matt LaFleur must have read Uni Watch on Tuesday, because he wore a green tie to his introductory presser yesterday (from Ryan Wing and Scott Hurley). … Here's a piece on the cleaners that clean the Eagles' uniform (from @PhillyPartTwo).

College Football News: The guy who drove Ole Miss's equipment truck for many years recently died. The truck led his funeral procession (from Adam Apatoff). … Cross-listed from the NFL section: For reasons that aren't clear, at least to me, New York Giants RB Saquon Barkley wore an Oklahoma State jersey for an interview with Philly-area TV station (from Ty Schwab).

Hockey News: The Wallaceberg Lakers, a Canadian junior team, have some really nice retro sweaters for an upcoming outdoor game. … New alternate jersey uniform for Penn State (from Chris Grosse). … G Liam Hughes was traded from the WHL's Seattle Thunderbirds to the Lethbridge Hurricanes at the start of January but is still wearing his Thunderbirds mask (from Wade Heidt). … Great old shot of Bobby Orr — or at least I think that's who it is — wearing a Bruins championship T-shirt (from Greg Gangemi). … The Golden Knights are wearing white at home for tonight's game against the Sharks (from Zeke Perez Jr.). … Officials in the German Ice Hockey League are wearing panda-themed uniforms as part of an initiative with the World Wildlife Fund to protect endangered species. … This must really be necktie awareness week or something: NBC analyst Pierre McGuire wore a red tie while interviewing Predators coach Peter Laviolette during last night's Preds/Blackhawks game, and Laviolette called him out for it. McGuire promised to wear a gold tie the next time he's working a Preds game (from our own Alex Hider). … Here's an interview with Michigan's equipment manager (from Steve Ceruolo).

NBA News: Heat G Dwyane Wade and Nuggets G Isaiah Thomas exchanged jerseys on Tuesday night. … New 76ers F Haywood Highsmith will wear No. 7.

College Hoops News: Check it out: Legendary coach John Wooden wearing John Wooden! (From Matt Shevin.) … New uniforms for Wabash College (from Derek Bailey). … Throwbacks last night for Nevada (from Walker Hilton).

Soccer News: New uniforms for Gamba Osaka (from Ed Zelaski). … This is pretty cool: Brazilian airports now have soccer jersey-themed vending machines (from @tedkerwin). … Argentinian club Rosario Central has produced an in-house kit because its new Under Armour uniforms aren't available yet (from Josh Hinton).

Grab Bag: Here's a look at how Sue Storm Richards of the Fantastic Four designed the superhero group's costumes. … The site Abandoned Southeast is exactly what it sounds like: photos of abandoned sites around the southeastern United States. Really great stuff (big thanks to my pal Rob Walker). … New logo marking the 50th anniversary of Mario Andretti's 1969 Indy 500 win. Additional info here (from @ImMrNice_guy). … Here's a look at the history and evolution of the Adidas logo (from Josh Hinton). … Whoa, check out this artist who makes collages out of pencil-sharpener shavings (from the Tugboat Captain). … The U. of South Carolina is getting a brand redesign, but the athletics dept.'s familiar block-C is being retained. … A small entertainment company in San Antonio is involved in a logo dispute with Monster Energy. … The Aussie Football League is going with a pink ball for this year's AFLX preseason matches (from Jeremy Brahm).