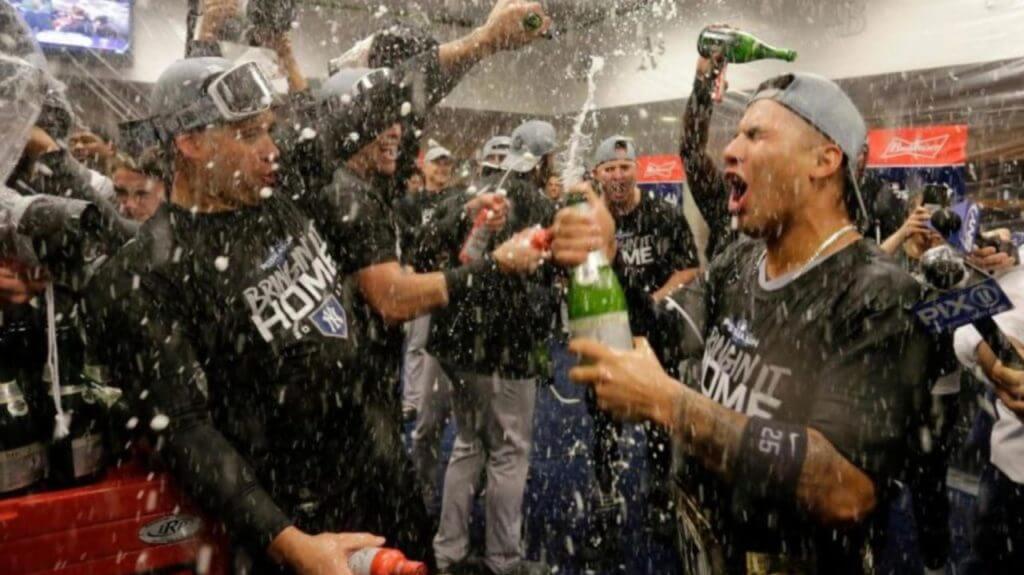 October is the time for many things, not the least of which is MLB clubhouse champagne celebrations (like the one the Yankees engaged in, shown above, after defeating the Twins in the ALDS on Monday night). I don't know about you, but I find I've developed an almost instinctive negative reaction to these celebrations, for a number of reasons:
1. There are too damn many of them. Thanks to the proliferation of playoff teams and playoff rounds, it seems like teams are breaking out the bubbly every other day. Consider, for example, the fairly common scenario of an MLB team clinching a Wild Card playoff spot on the last weekend of the season. Depending on how far that team goes in the postseason, it could be having as many as five champagne celebrations in the span of about a month. Those celebrations would be for:
• Clinching a playoff spot
• Winning the Wild Card game
• Winning the Division Series
• Winning the League Championship Series
• Winning the World Series
That's nuts. But in some ways, the endless parade of celebrations is almost more excusable for a Wild Card team (you figure they're just happy to be there) than for a juggernaut like this year's Yankees squad. I mean, shit, they're supposed to win the Division Series. Have a few hugs on the field, go back to the clubhouse, cue up "Taking Care of Business," maybe have a beer or two, and then get ready to play the Astros. If you beat them, then you can celebrate.
2. The plastic sheeting is lame-o. Yeah, nothing says, "Celebratory free-for-all" like a room that's been prophylactically sanitized ahead of time. Believe it or not, the fact that the sheeting is plastered with ads bothers me less than the existence of the sheeting itself. Look, the whole point of a raucous celebration is that you might accidentally break a piece of furniture, you might spray booze on the clothes in someone's locker, you might get a little carried away. If you remove the chance for people to, you know, fuck up a little, then you're not actually having a raucous celebration; you're just play-acting.
3. Those fucking goggles. According to Arash Markazi's superb 2015 article on the history of MLB champagne celebrations (definitely worth reading all the way through), the first team-wide use of protective goggles was by the 2004 Red Sox. Markazi's article says the goggles are needed because "the alcohol content in champagne can actually cause corneal abrasions for 48 hours," but it doesn't identify a single player who's ever suffered such an injury. That doesn't mean no such player exists, of course, but color me skeptical. A lot of the players don't even bother to put the goggles over their faces: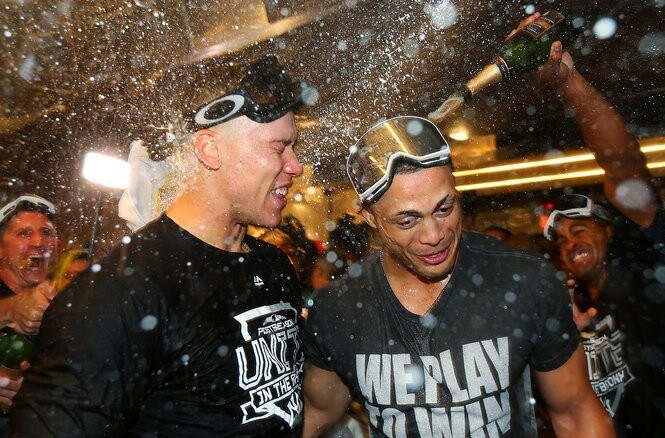 As you can see there, the goggles are really just a branding boondoggle for Oakley, or New Era, or whoever slapped their logo on the strap. Sigh.
4. The whole thing feels scripted. From the obligatory T-shirts and caps to the canned quotes and everything in between, everyone seems to be doing what they think they're supposed to be doing. Nothing feels spontaneous or organic; everything feels manufactured and rote (probably because it's impossible to seem spontaneously celebratory four or five different times in a one-month span). Quoting one more time from Markazi's article: "[T]here are few surprises left in the seemingly non-stop champagne celebrations in baseball this time of year. They are now as carefully planned and calculated as on-field strategies, complete with league regulations and mandated sponsorships."
And so on. In some ways, this feels like another iteration of a phenomenon I've written about several times before: something that has succeeded too well. It's not that champagne celebrations are inherently bad — it's just that, like so many things, they've been refined so much that they now seem like more of a formulaic corporate pantomime played out on TV than an actual function of human expression. As such, they're a pretty good mirror of our larger culture.
I'm trying to remember whether NFL teams celebrate like this after every playoff win. Do they? If so, I can't recall it (or maybe I just turn the TV off too soon). NBA? NHL? Fill me in, people.
• • • • •
• • • • •
Premier League Uni Roundup — Week 8 (Oct. 5–6)

By Josh Hinton
Brighton (white/blue) 3-0 Tottenham (turquoise)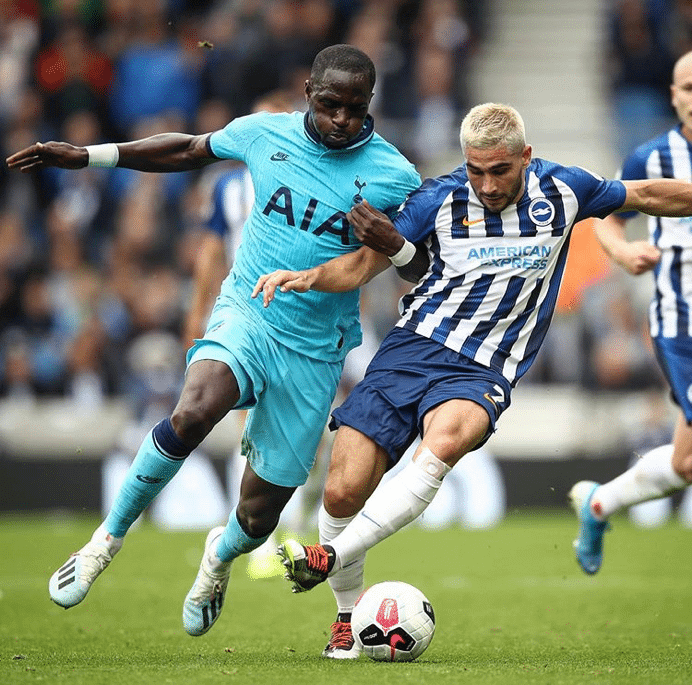 While I am not a fan of Brighton's home strip, I am a fan of the retro fauxback Spurs strip. 4/10
———
Norwich City (yellow/green) 1-5 Aston Villa (claret)
This was definitely one of the better-looking matchups of the week. You all know how much I love this Norwich home strip, as well as my fondness of Villa's home look. 9/10
———
Watford (yellow/black) 0-0 Sheffield United (white)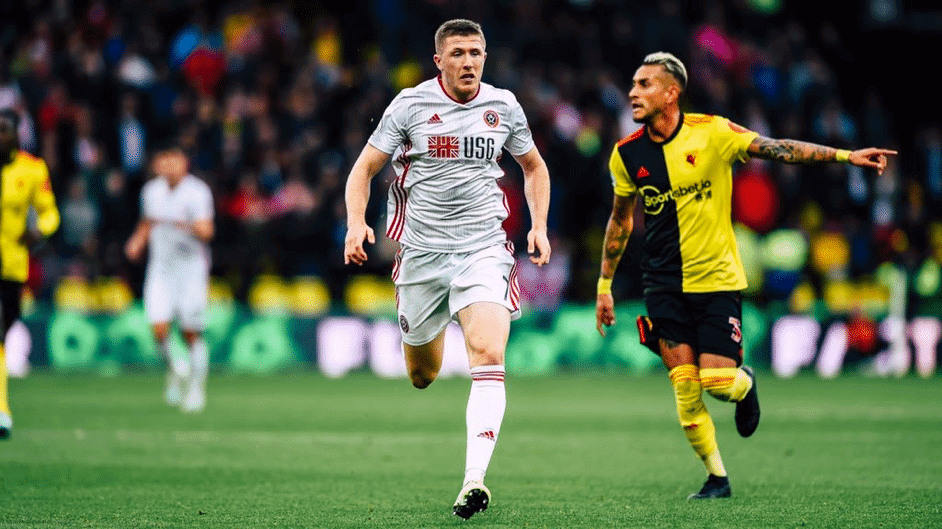 I have always disliked this Watford kit, if only because of the out-of-place black half. Sheffield United unnecessarily wore their away kit in this match, but since it looks better than their home kit, I won't dock them points. 3/10
———
Liverpool (red) 2-1 Leicester City (blue)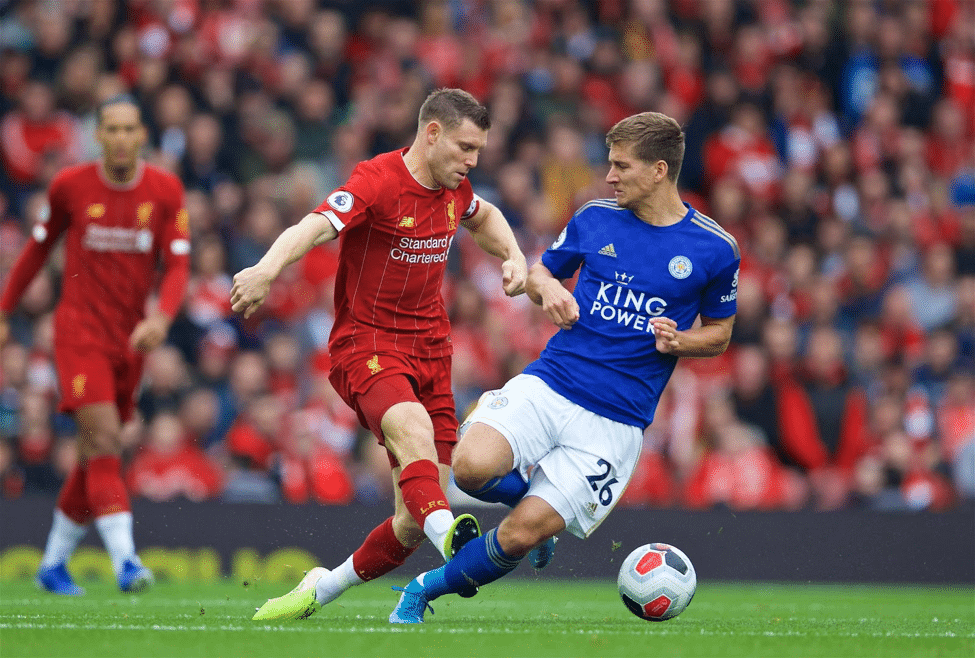 Another beauty of a matchup, as the Reds wore their classy home kit and Leicester broke out their classy home kit. 9.5/10
———
Burnley (claret) 1-0 Everton (blue)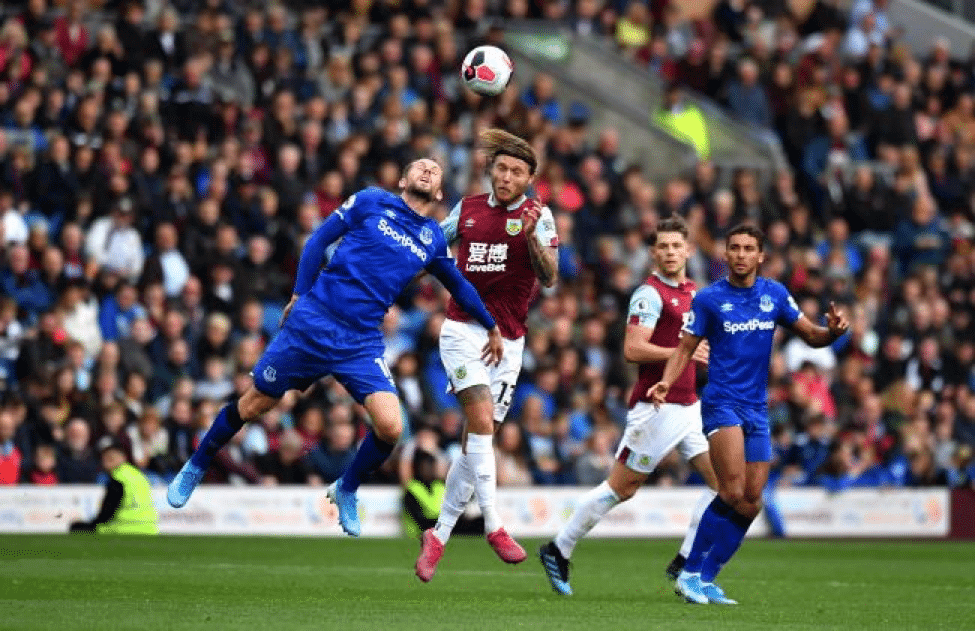 Burnley hosted Everton in a matchup of two Umbro home kits that could use some touch-up work here or there but are otherwise solid. Everton wore their blue change shorts and socks. 8/10
———
West Ham (claret/sky blue) 1-2 Crystal Palace (white)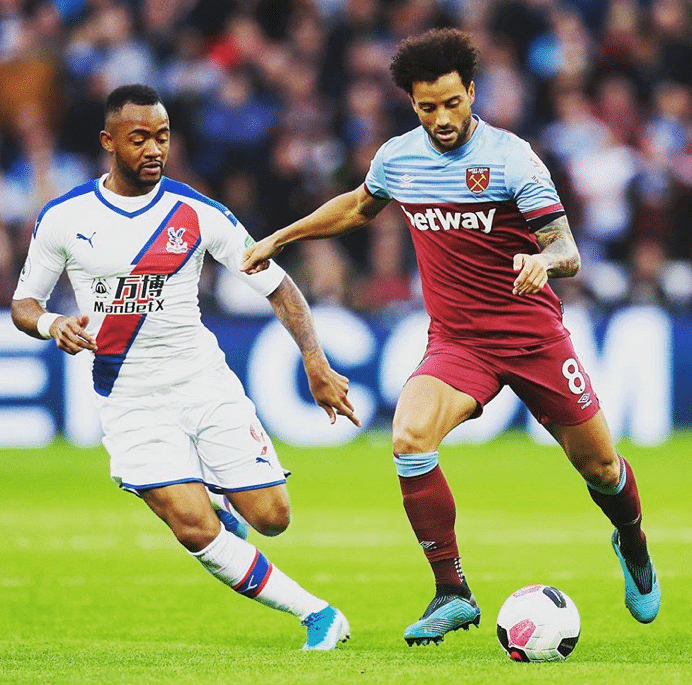 The Saturday finale did not disappoint, either from an on-pitch standpoint (late VAR drama) or on the aesthetic side of things, although I'm not sure why Palace didn't wear their home kit in this match. In any case, it was an excellent-looking matchup! 8.5/10
———
Manchester City (sky blue) 0-2 Wolves (black)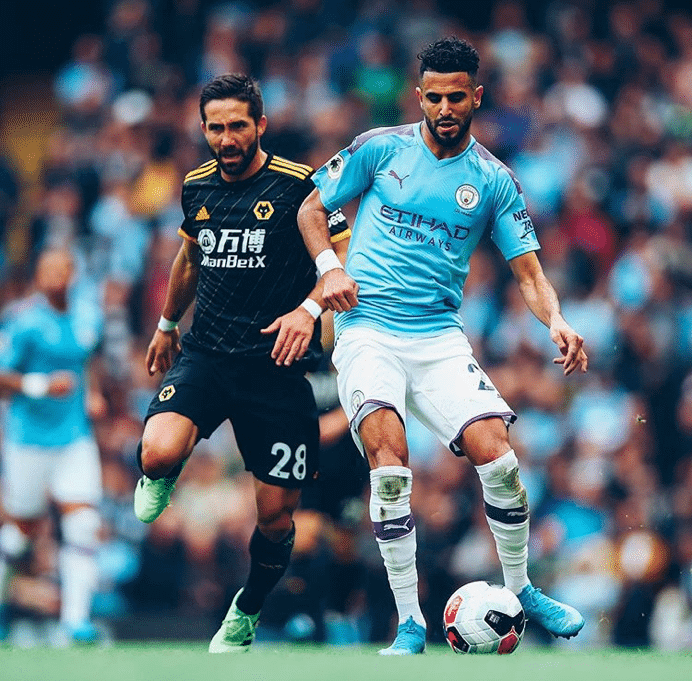 Wolves could/should have worn their "old gold" home kits but chose to break out the black away strip. Both kits looked very good, as these colors complement each other nicely. 9/10
———
Arsenal (red) 1-0 Bournemouth (navy)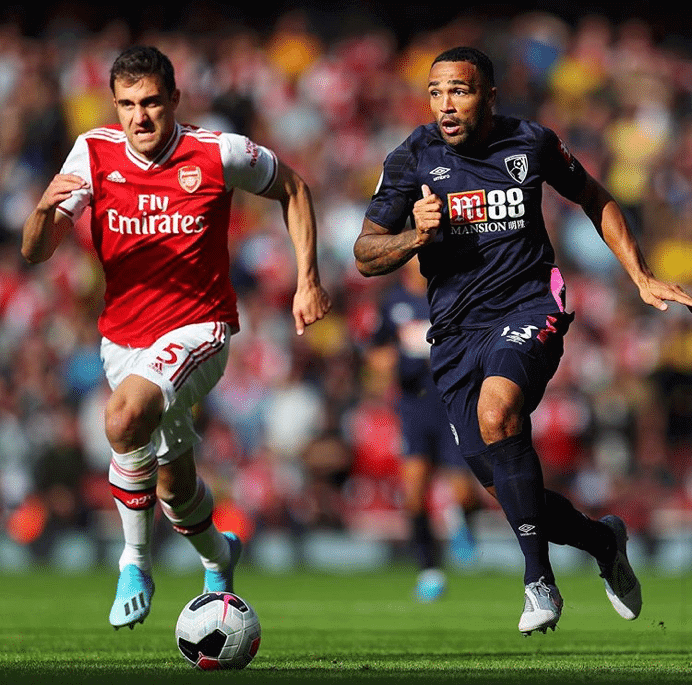 You all know I love that Arsenal home kit. I don't exactly dislikeBournemouth's away kit, but it's so unoriginal (see West Ham 2019/29 Umbro Navy change kit) that I have to dock some points. 7/10
———
Southampton (red/white) 1-4 Chelsea (blue)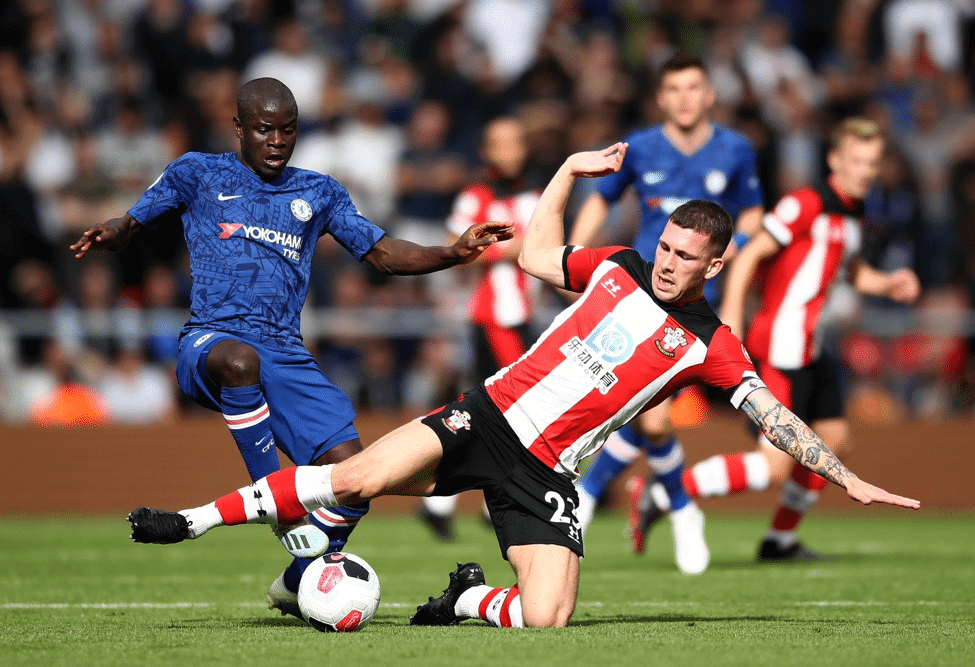 Chelsea wore their blue change socks, which I do not suspect we'll see much of this season. Made for an interesting dynamic — the blue pairs well with Southampton's red and white stripes but that Under Armour Kit is lacking in so many areas. 6/10
———
Newcastle United (white/black) 1-0 Manchester United (red)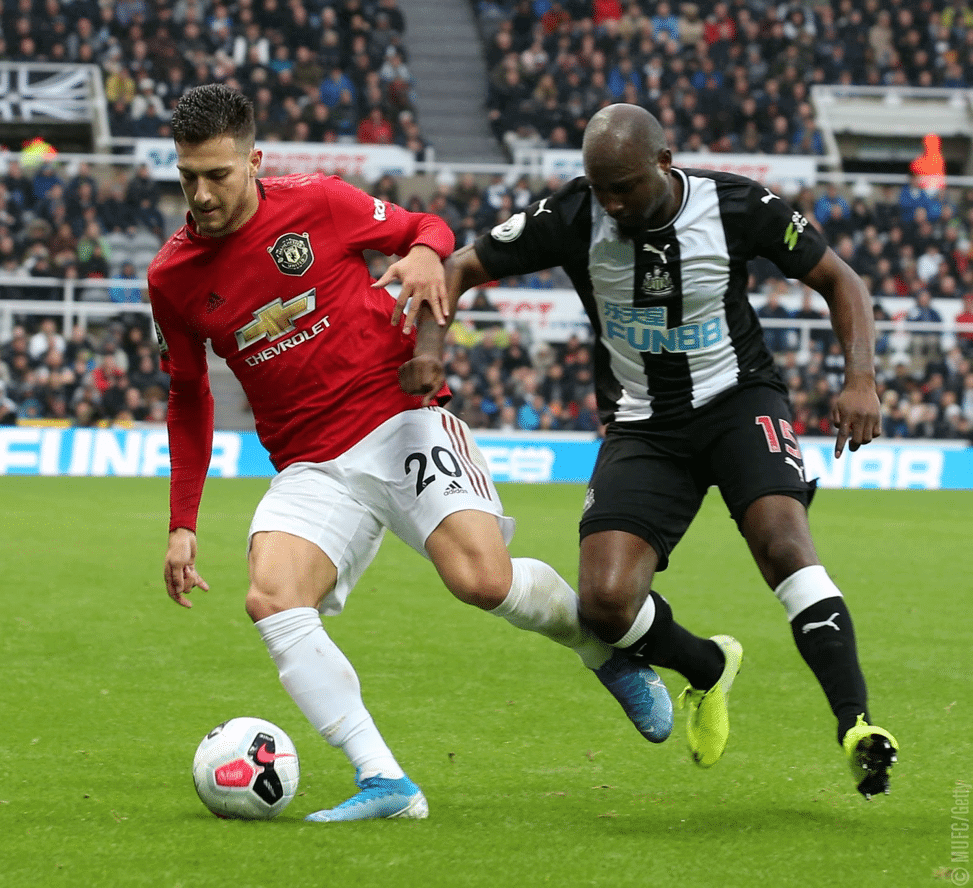 Manchester United wore their white change socks to avoid a kit clash at Newcastle. They deserve credit for that — it would have been very easy for them to use this as an excuse to wear a change kit. Still hate the Newcastle home strip, though. 3/10
• • • • •
• • • • •
Membership update: It's rare that I showcase the front of a new membership card, rather than the back. But I wanted to show you how Zach Zarosinski's full name just baaaarely fit in the designated space. I haven't checked to make sure, but I think he's the Jarrod Saltalamacchia of Uni Watch membership card fronts! (For the record, he got an Oregon State football motif for the back.)
Zach's card is one of several new designs that have been added to the membership card gallery. I hope to have the printed/laminated versions of these cards shipped by the end of the week.
Ordering a membership card is a good way to support Uni Watch (which, frankly, could use your support these days). And remember, a Uni Watch membership card entitles you to a 15% discount on any of the merchandise in our Teespring shop and our Naming Wrongs shop. (If you're an existing member and would like to have the discount code, email me and I'll hook you up.) As always, you can sign up for your own custom-designed card here, you can see all the cards we've designed so far here (more than 2,300 of them!), and you can see how we produce the cards here.
• • • • •
• • • • •
Click to enlarge
Raffle reminder: In case you missed it on Monday, our longtime advertiser Vintage Brand is running another raffle. The lucky winner will get to choose any product from the VB website (including stainless steel tumblers like the ones shown above, which VB has just started offering).
To enter this raffle, send an email to the raffle address by 7pm Eastern tomorrow, Oct. 10. One entry per person. I'll announce the winner on Friday. Good luck!
• • • • •
• • • • •
Best comm-uni-ty ever: My continued thanks to the many of you who've provided support over the past few days after the latest unpleasantness. The generosity that many of you have shown, the kind words that even more of you have shared, has been very humbling.
I promise I won't keep repeating this every single day forever, but I'm going to keep saying it for another day or two: Uni Watch could really use your help during this difficult stretch. If you have the means, please consider a donation, a membership enrollment, or a merch purch. Thanks again.
Meanwhile, an important signal flare: Attention reader Matthew Powers — you paid for a 20th-anniversary patch yesterday (thank you!) but didn't tell me where to ship it. Little help..?
• • • • •
• • • • •
The Ticker
By Lloyd Alaban

Baseball News: The Brewers released a video announcing the name of their new ballpark restaurant. The video features lots of Brewers-related uni items (from Brian Kerhin).
.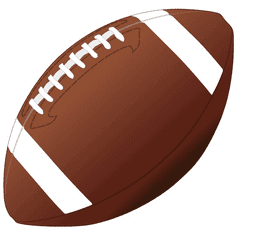 Football News: The Vikings will wear their mono-purple Color Rash unis on Oct. 24 (from multiple readers). … Here's the updated Panthers Uniform Tracker after week five. … A Baton Rouge-area restaurant is using a nonstandard LSU helmet in an ad (from Chris Caswell). … Here's an interesting video documenting a collection of FIU gear (from Ben Whitehead). … And here's the latest collection from Blaise D'Sylva: the helmet history of Oklahoma State. … Tris Wykes was driving to Dartmouth football practice yesterday and came upon the aftermath of a two-car crash involving the head coach's car, which is painted to resemble the team's helmets. No serious injuries, fortunately.

Hockey News: Over the years, the Penguins have given out different hats or helmets to their player of the game. Here are a few of them (from Jerry Wolper). … The Cranbrook Bucks have joined the BCHL. Here is their logo (from multiple readers). … The Tulsa Oilers, ECHL affiliate of the Blues, will wear Mountain Division Champion sweaters next week (from Mike Iles).

NBA News: The Blazers' "Statement" uniforms will now feature white lettering. Last season, they had black lettering (from Nate Adamski). … The Wizards have released their new Statement alternates, which are very similar to last season's (from Ed Kendrick). … Last night's Thunder/Mavs preseason game was played in Tulsa. Given the court's color scheme, maybe the Trail Blazers should play preseason games there (from @JohnnyThunder16).

College Hoops News: Looks like the gold championship tabs found on the back of the jerseys of schools that have won a national championship has spread to their warmup gear (from Brandon Lloyd). … Iowa men's released a teaser for a new uniform (from Tanner Nissen). … Utah State SG Sam Merrill was apparently behind the initial design for his team's throwback uniforms (from Benji King). … New court for USF. … Here's another look at K-State men's team's new uniforms (from Jason Wright).

Soccer News: Minneapolis City is letting club members vote on their new home kit (from Ed Zelaski). From Josh Hinton: French side Lille have updated their sponsor logo to fit UEFA kit regulations for their UEFA Champions League matches. On the left is the kit they wear for all domestic fixtures; on the right is the UCL version. … Colombian side Ámerica de Cali re-released their 2019-20 third kit with the new club badge. … As always, you can keep up with the latest in kit-related news by following Josh's Twitter account. … Galaxy F Zlatan Ibrahimovic had a statue unveiled of him in his hometown of Malmo, Sweden. The statue depicts Ibrahimovic shirtless, because of course it does. … Bus stops in Portugal have ads for Eleven Sports, the channel that shows the Champions League in Portugal — featuring real soccer jerseys on hangers! (From @MikeDfromCT).

Grab Bag: Pretty cool: NASCAR made a stop-motion reenactment of its latest race, using 1:64 scale toy cars (from Mike Chamernik). … Do you know what many gymnasts use to get a better grip on the bars? Honey (NYT link)! … Honda Racing posted a video documenting their history in F1. The video ties into the Japanese Grand Prix run at Suzuka this weekend, which is a Honda-owned track (from Jeremy Brahm). … No it's not just you: The Friends logo really has been there for you, everywhere. … Volkswagen has introduced a new logo for its "R" line of vehicles. … New logos for the PGA European Tour and the Wake Forest athletics department (both from @halfmut). … Nike says Skechers is stealing Nike's sneaker designs (from Rob Walker).