By Phil Hecken
Follow @PhilHecken

While we primarily focus on uniforms here at Uni Watch, a the quality team's logo is almost of equal import as that of its uniform. Over its 100+ year history, the Junior Circuit (American League) has largely produced excellent logos, with a few questionable ones thrown in here and there. Today we'll look at what I consider to be the best and worst logos for each current American League team (both primary and alternate) — these designations are both objective (as in, I know what I think makes for a good logo) and subjective (same criteria). YMMV.
One can find MLB logos all over the interwebs, but the best (by far) collection is found on Chris Creamer's fantastic website, sportslogos.net, where I found all the logos you'll see below. For the American League, you can click here to reference all current AL teams. I'll also link to each team page below so that you can see all the logos (or at least all that Chris lists) for a given team.
Today we'll cover the 15 current American League teams. All set? Let's go.
• • • • • •
The O's have had mostly good to great logos over the years, but by far and away, the best one is the original 1954-64. Everyone (well, except possibly Brandiose, lol) loves a smiling happy bird, and the O's original logo fits that bill. I love the cartoon bird (especially the cap logo), much more so than the ornithologically correct bird too. What's worse than a smiling, happy bird logo? Yep, the ill-fated, one-year only 1967 angry bird, a steroid-taking muscled up anthropomorphic psychopathic stirrup clad (well, that part's OK) bird wielding a bat.
• • •
For a team that has been in existence since 1901, the Sawx have had surprisingly few logos. This is not a bad thing. You could certainly argue their current logo, featuring a pair of "red sox" is their best, but for my money, I love the 1908 version — which was also featured on their jersey, was tops. Simple, to the point, and beautiful. While the team had a crazy, one-year logo in 1950 which was pretty bad, their 1950-59 logo, which I've heard described as the "penis chin" logo, was really, really bad. I love to tease my buddy Todd Radom (a Red Sox fan) with that one, sarcastically telling him it's their best. But it's not.
• • •
Of all the logos the ChiSox have had (and if you clink the link above, they've had a LOT), choosing a "best" and "worst" for this team was actually rather difficult. I liked the elegance of the 1918-1931 logo, but in the end, the simplicity of the large "S" with "o" and "x" interspersed (they had several of those) was my choice for their best (that one is from 1936-38), due to the Tiffany font. The Southsiders have also sported a few duds, but the worst of those was the 1971-75 red circle, with a white sock and "Sox" in white, outlined in powder blue (echoed by their road unis of the time) was both bland AND hard to read. Not a great combo.
• • •
Cleveland is also a tough call because for most of their history, they've graphically depicted an American Indian, sometimes in red face (1939-45), and often in various grotesque caricature. And what even is this? So those are all out. That leaves the 1921-27 stylized "C" as their best. There are a lot of logos that could be considered their worst, but the 1947-50 version of Wahoo, with the oversized nose, is the worst of their worst. The current C logo just ain't cutting it, but it's still better than what preceded it.
• • •
The Detroit Tigers have had a number of stylized Olde English "D" logos over the years, but my personal favorite is the 1908-13 model. For pure cuteness sake, the 1967-77 pitching tiger (looks almost like he's wearing a Pilgrim hat) is pretty good, while the 1967-77 crazy-eyes batting tiger shows the designer may have been influenced by some of the popular trends of the day. And for some reason, I've always liked the 1927-28 logo. The Tigers haven't had too many duds, but their worst was the 1964-93 circular logo "DETROIT" on top, "TIGERS" on bottom, with an orange and almost navy=royal depiction of a tiger. Almost as bad, but not quite, is attempts to depict an angry beast crawling through the "D". Pick one of those. Mashing both together is overkill.
• • •
It's still hard for me to say "Houston Astros" and "American League team" in the same sentence. But it is what it is. I LOVE their 1972 logo depicting the Astrodome with a set of baseballs (not quite) encircling it as would electrons about an atom. The team, their uniforms and first home (the first domed stadium in baseball) were all modern and futuristic, yet this logo has stood the test of time (even if the Astrodome, at least as their ballpark, hasn't). After some 25 years of really tremendous logos, the team's decision to drop the orange and blue for navy and metallic gold, reflected in their worst logo (1995-99) and their uniforms, was unfortunate. I rather liked the not-quite-a-full star logo that followed, but it's not their best.
• • •
Over the course of their 50 years in baseball, the Royals have usually had quite nice logos. Their primary logos have always been sharp, but their best was the 1986-92 version, which consisted of a more athletic gold crown and a larger "Royals" script. The later versions with metallic gold weren't nearly as nice. On the flip side, when the Royals uniforms went BFBS in the early 2000s, their 2002-05 logo, featuring a black crown and black dropshadow (on an otherwise excellent "KC" mark) was their worst. Not awful, by any means, but black never belonged anywhere near their uniforms or their logos.
• • •
First they were the LA Angels, then the California Angels, then the Anaheim Angels, then the LA Angels of Anaheim, and now they're the Los Angeles Angels again. But they never had a better logo than their 1971-72 logo, which featured the State of California, with a halo over the northwest corner, and "angels" spelled out in lower case letters. Their original logo was cute and folksy, and they had some weird logos along the way (that's an alternate from 1971-75). But nothing was as bad as the Disney-fied period, and particularly the 1997-2001 logo featuring crossed bats beneath a powder blue home plate, with a single angel wing forming part of the "A" in a crappy font. Ugh.
• • •
Bar none, the interlocking "TC" (1961-present) is the team's best logo — and one of the best in all sports. The Twins have really had some good logos throughout their history, from the surprisingly original "Minnie & Paul" (1961-75) to the surprisingly excellent Twins (with "win" underlined — 2010-present). I never liked the unis that went with that logo, but it was a damn fine logo. Really, very few duds in their history. Well, with the exception of the 1972 one-year "wonder" — yeah, it's Minnie & Paul, but somehow the floating heads with a bridged river leading to a … baseball (and what's with TWinS?) just doesn't cut it.
• • •
I'm NOT a Yankees fan, but damn, they've had some classic logos over the years — and very few of them to boot, which should say something about both their staying power and their quality. In fact their best (1968-present) and worst (1973-present) don't look all that much different. But that script Yankees WITH the top hat is just so good, while their only alternate logo, which is sans-hat (and the unnecessary "NEW YORK") just doesn't look right — particularly how the "Y" in Yankees looks chopped off — it works with the baseball because that gets cut off due to the shape of the ball — but it doesn't work as a stand-alone.
• • •
All the A's primary logos have been great, but their World Series-winning, polyester-wearing Swingin' A's of 1971-81 is just a cut above the rest. Their alternate logos, all of which have featured some form of elephant (which goes back to the Connie Mack Philly A's days), have usually been pretty good too. Well, except for the bat-totin', sunglass-wearin', cool pachyderm in front of a blazing sun (1994-2002). That's just…weird. And not in a good way either.
• • •
The athletic gold circle with the "Seattle Mariners" (the upside down trident forming the "M") and the words "Baseball Club" is endearingly simple yet beautiful. I'm not normally a fan of a team announcing the sport they play (I mean, it should be fairly obvious if you're a big league club in a major sport), but this one works (they used that from 1977-80). Conversely, their 1987-92 logo, with "M's" on a baseball almost borders on laziness. I realize by this time the team was probably colloquially known as the "M's" but ugh. The squad hasn't had too many logos since (and I dig the compass rose logo they've used since 1993), but there's something that just seems "minor league" about that "M's."
• • •
Did I reverse these? Maybe. Could I have? Probably. Because the Rays have unfortunately never had good uniforms or logos throughout their 20-plus year history. I picked their original (1998-2000) logo because it's so bad it's good (an underrated factor in judging both uniforms and logos). At least it was colorful. Their "worst" logo (2008-18) isn't really terrible, but it's not very good either. Blue and white (ok, there's a hint of athletic gold with the "sunray") is so bland and the cliched diamond-with-bases beneath "Rays" (and powder blue drop shadow to boot) feels like their designer just checked off some requisite boxes rather than thinking outside one.
• • •
Other than the two year (1982-83) logo with the GIANT "TR" atop the state of Texas, the Rangers have had really great primary logos. Clearly the best among those, though, is the 1972-80 logo with the stetson atop the baseball, and TEXAS Rangers in a circus font (with drop shadow on "Rangers") — AND there's even a tiny sheriff star on the serif of the "R" — it's just awesome. I just love that font and the whole thing is so over the top it just works. Some of their alternate logos haven't been great, but by FAR the worst is their use of the Texas flag (2000-present) as a logo. Yes, you're the Texas Rangers, but you're not the only team who plays in the state. Plus, it's not even a good representation of a waving Texas flag. I get the designer is trying to show a waving motion, but look at that closely — there's a gray area ("shadow"?) and then there's the "blue" area that shows, what … the back of the flag? No, if you wanted a waving Texas flag, something like this would have been better.
• • •
Since their inception in 1977, the Blue Jays have had five primary logos — the first (1977-96) was their best, and their current logo is pretty sharp too. In between there were three not-nearly-as-good logos. What's interesting here (and is true with a number of teams) — a squad's best (or worst) logo doesn't always jibe with a team's best (or worst) uniform. Case in point: the Jays worst logo (2003) does not correspond to their worst uniform period. But that logo, with the smirk-on-his-face, roided up, holding a bat and tossing a ball is just…not good. Their worst uni-period (2004-11) actually had a better logo than the one-year wonder that preceded it. And that's not easy to do.
• • • • • •
And there you have it — the best and worst logos of the 15 current American League teams. I'm sure you'll agree with some…and disagree with others. Have at it!

Kreindler's Korner
I had the distinct pleasure of featuring the wonderful artwork of artist Graig Kriendler on two occasions over the summer and fall of 2017, and more recently, in August of 2018.
For those who don't wish to click the links, Graig paints baseball heroes (and regular guys) from the past, and is an immense talent.
Occasionally, I will be featuring his work on Uni Watch.
Here's today's offering (click to enlarge):
• • •
Title: "The Caracoling Elephant"
Subject: Honus Wagner, 1909
Medium: Oil on linen
Size: 68″ x 34″

Sportswriter Hugh Fullerton once wrote, "If a man with a voice loud enough to make himself heard all over the United States should stand on top of Pike's Peak and ask, 'Who is the greatest ball player?', untold millions of Americans would shout, 'Wagner.'" The pugnacious Manager of the Giants, John McGraw claimed he was, "the nearest thing to a perfect ballplayer."

Honus Wagner certainly did not look the part. His chest was broad, and looked like it had come from a barrel maker's shop. His massive shoulders could have doubled for those of a bear. His legs were terribly bowed like a parentheses, and with his long arms and catcher's mitt hands, players alike swore he could tie his shoes without bending over. In 1909, the German's face, though 35 years old, looked twice that. As a matter of fact, he had looked twice his age for the more than the ten years he had been playing professional baseball. His nose resembled a beak that always faced the earth. He had ears like an elephant and cheekbones that could break glass.

On his way to the batter's box, he never engaged in theatrics, never swung three bats at once to loosen up while on deck, or even methodically tap the bottom of his cleats to dislodge dirt. Well off of the plate and deep in the box, he rarely even glared at the pitcher. As a result, the hurler usually did not knowwhen Wagner was ready to hit, until the big man said so. The bat was held a few inches above the knob, with his hands spread a palm's length apart. His wide stance turned into savagery as the delivery came in. It was said that in that split second, he looked like a 'primeval man about to club a wild beast to death.'

His short compact swing was capable of rocketing line drives to all field with equal facility. And it seemed that regardless of what the pitcher gave him, he would lunge his bat forward with great efficiency. With those efforts, by 1909 Wagner had led the league in batting for six years, and since he joined the Pirates in 1900, he had averaged over .350 in that time span.

Honus' fielding was as good as his exploits with the bat. So versatile was Wagner that he was able to play almost every position on the diamond – seemingly better than anyone else as well. With his shovel-like hands, he would throw the ball – and he would throw the ball hard. Players swore that when they were at the receiving end of a Wagner throw, it always slammed into their mitts with iron force, along with pebbles and dirt from the base paths. Grace played a very little role in his fielding arsenal, as he would go after a ball with reckless abandon, moving every single part of his body. Those same motions – along with wonderful instinct – gave Wagner great range on the field as he became an ideal relay man with his powerful throwing arm.

Even his glove bore scrutiny. Barely larger than his hand, the palm of the mitt had been stripped of all of its leather. In doing so, Wagner felt that he could grip the ball better, and do so with greater mobility. It was said that fans could see streams of sunlight piercing through the old thing, that is, when they could actually tell that he had it on.

The speed at which he ran the base paths was extraordinary. He was likened to a freight train when going from base to base, with his legs seemingly spinning like a wooden wheel riding over cobblestone, and his pelvis no more than 15 inches off of the ground. He led his league in stolen bases for five seasons, and was constantly at the top of the league in doubles and triples. With his 5'11", 200 pound frame he could break up a double play better than anyone else, as well as block any base-runner when covering.

Mentally, few could match Honus' aptitude on the diamond. While having a limited formal education, he seemed to instinctively break down hitters and pitchers, learning their tendencies and remembering them well. His manager Fred Clarke called Wagner "the brainiest player of all time." Piloting the Pirates club for 19 years, he persuasively claimed that Honus had a sixth sense, and eyes in the back of his head.

The seemingly ungraceful Wagner is pictured lacing a safe hit into the outfield against the Cubs in 1909. The catcher and umpire follow the flight of the ball, as do the crowded stands of Chicago's West Side Grounds. At the end of that season, Honus and his Pirates would find themselves in their second World Series of the modern era, where they would take their first title home to Pittsburgh. Beating a dominating Detroit Tiger team with Ty Cobb and Sam Crawford, the everyman batted .333 with eight hits and six stolen bases.

Perfection never looked so good.
• • •
Thanks, Graig! You can (and should!) follow Graig on Twitter.

Uni Concepts & Tweaks
After being dormant for a while, the Uni Tweaks/Concepts have returned!
I hope you guys like this feature and will want to continue to submit your concepts and tweaks to me. If you do, Shoot me an E-mail (Phil (dot) Hecken (at) gmail (dot) com).
• • •
Occasionally I'll have some concepts tweeted at me. This one comes from Joshua Kramer, who has created a fictional professional team from the state of Iowa — the Iowa Field Generals:
Check out the team/branding I created if Iowa were to have a professional football team.
A self-initiated project in which I wanted to create a pro American football team from scratch. I chose my home state of Iowa, which currently has no professional teams. From there I wanted to utilize my custom made type face "Hardin" for the project. The end result is an homage to the hard working heart-land farmer.
You can see more of Joshua's work here.
Thanks. OK readers, tweeters (and concepters). If you have some tweaks or concepts, shoot 'em my way with a brief description of your creation and I'll run 'em here.
Li'l Help?
Reader Vincent Wong-Crocitto shared the photos below and asked the following. Perhaps the readership can assist:
Hi there,

Got a quick question for you. Wondering if you have any idea when Sports Specialties had MLB licensing? My dad can't remember when he got his old mets hat. I've attached a couple photos. I'm guessing late 80s, early 90s by the looks of it.

Thanks,
Vincent
Anyone (*coughJayBraimancough*) have any ideas?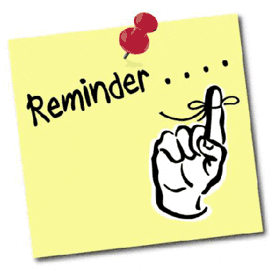 And now a few words from Paul: Hi there. It was a very busy week on the blog, so here are some developments you may have missed:
• We're currently raffling off three caps Hebrew Nationals softball caps. Full details here.
• We're also running a design contest with the Portland Pickles — with a $150 cash prize for the winning designer. Full details here.
• Our latest Uni Watch product is our new Tequila Sunrise Deluxe Hoodie, and it's really something to see. Don't take my word for it — get the full scoop here.
• After a brief hiatus, the Uni Watch Classic cap is once again available for ordering. All fitted sizes from 7 to 8 are in stock, although we're almost out of 7-1/4 and 7-3/8, so move fast on those. Full details here.
• Teespring is running a site-wide sale that has now been extended until 3am Eastern on Sunday morning (i.e., midnight Pacific tonight). You can get 10% off of everything in our Uni Watch shop and our Naming Wrongs shop by using the checkout code TSPRING10.
Thanks for listening. We now return you to your regularly scheduled Phil-fest.
Uni Watch News Ticker
By Phil

Baseball News: My buddy Andy Brown continues his tour of the US painting stadium scenes, including A's vs. Blue Jays on Friday night. … On April 27, 1947, the Yankees held "Babe Ruth Day" at the Stadium. Here's a great color shot of that day (from Bruce Menard). Also from Bruce, here's some footage of the day. … Here's a photo from Babe Ruth day, when 58,339 fans paid tribute to the Babe (from Ronnie Bolton). … And here's a terrific painting of that day from Graig Kreindler. … And Tim Godden, whose work was featured in yesterday's TGFTT, even created a Babe Ruth Day graphic. … Next Saturday (May 4), the Cincinnati Reds will have a celebration commemorating the 150th Anniversary of their first game. They'll also wear the first of 15 throwback unis they've planned for the season (that will be the 1902 home uni. I should have full coverage of that the next day. … The Fresno Grizzlies (Class AAA; Pacific Coast League) are planning a car show in which the "Best in Show" will be adapted into the 2020 branding for Fresno Lowriders, the team's Copa de la Diversión alter-ego. … "Not sure if anyone noticed this, but it appears @Royals LF Alex Gordon wore the wrong hat in [Friday] night's game" says Michael Olguin. … The Daytona Tortugas are wearing special First Responders jerseys this weekend (from Daytona Tortugas). … Tough to see in this photo, but a nice set of rups on the Georgia pitcher (from Nick Proto). … I'm not sure what team this is, but they channel the BoSox nicely (from Danny). … ICYMI: On Friday night, the Salem Red Sox wore uniforms honoring the 75th anniversary of D-Day (from Daffy-Deuce). … While discussing the Royals wearing gold on their uniforms (originally done in 2016 to honor the 2016 World Series Champions), I mentioned to Chris Creamer it should have been a Mets/Jays series that year. He replied, "Sigh…I know" and proceeded to produced a graphic depicting how a Mets/Jays series (logos, banners, merch & such) might have looked. … Baylor baseball has a set of very dark gray pants (from Nole York City). … New mascot from Brandiose, who write, "When a logo becomes a mascot! "Toasty," the mascot for the Rocky Mountain Vibes in all his marshmallowy, graham crackery, chocolatey goodness. You've never seen so much confection look so fit!" … J.W. Cannon tweets, "These July 4th Bomb Pop jerseys from the @JaxShrimp are so MURICA." … The Louisville Bats (and I'm not sure in what promotion it was) wore specialty jerseys and caps yesterday, but kept their regular pants and red socks (from Evan Nash). … Tweeter Shailesh notes this is "[n]ot uniform-related but I found it interesting. @ABC7Chicago had the Cubs as the home team for two outs in the 1st before they fixed it." … From Griffin Smith: "All women's sports have a Power of Pink game, [last] night is softballs turn and this is the final Power of Pink game across all sports." … Good spot from Patches O'Houlihan who spotted this MLB Network thumbs-up guy wearing a 2018 MLB Postseason polo. … Apparently FSU had Military Appreciation jerseys yesterday (from Mike Lucia). … In a sea of (mostly) red-clad Nats fans yesterday, there was one Padres fan rocking the brown (from Maximiliano). … This is both cute and awesome: Matthew Algeo writes, "Zaya made her own Nats t-shirt today, drawing the logo and taping it to an old shirt." … Reader Ronnie Yates went to a Bowie Baysox game yesterday and saw something odd. "A few of the Bowie players had a bat with a weird knob at the end. It almost looked like a bottle cap surrounded in resin, but I was thinking maybe it was some sort of sensor."

NFL News: "Raiders #1 pick calling day two selection Trayvon Mulllen on Friday," says Willie Gabel. "I noticed a Reebok visor. Are Reebok sneaking back into the NFL fan gear canon?" This was also noticed by Rudy Gutierrez, who writes, "Check out the raiders # 1 pick in a old Reebok visor." … ICYMI: Alshon Jeffery has been hiding jerseys around Philly for young fans to find. … Check out this awesome, vintage Thermos (from Eric Stangel). … Here's a cool Joe Namath jigsaw puzzle that Brad Eenhuis found at a thrift store in Iowa City for $12.99. … Good lord, I'm not sure who is responsible for this but a Bengals draftee was given a jersey with an upside down "6" acting as a "9". Quality control, my friends (from Wily Snow Pena).

College Football News: OK — this one is interesting. Griffin Smith reports that NFL prospect Jordan Hill appears to have his own logo. However, it appears it's not his logo but it was apparently stolen from Jordan Herald! (from Jordan Herald himself). … ICYMI: Furman now has gray footall uniforms (from T Gordo).

NBA/Basketball News: With the untimely passing of Celtics great John Havlicek, yesterday's ticker noted the Celtics would wear a black striped patch on their uniforms with a white "17" across the patch. Now we have a look at the patch. … Here are the inaugural uniforms for the Guelph Nighthawks of the CEBL (from Wade Heidt).

Soccer News: ICYMI: Yesterday's ticker noted Minneapolis City FC (ugh) released a new jersey. Here's a look at the "design" process (from John Flory, who notes the "kit with the subtle dig at Forward Madison FC"). … Speaking of Forward Madison, one reviewer thinks they have the best kit in the USL. … FC Wichita Falls, a member of the US Arena Pro Soccer League, have released the design for their official uniforms. … Pumas UNAM (soccer LigaMX) will be doning a black ribbon for Juan José Muñante who died last week (April 23rd) and played for Pumas for 5 years in the 70s. Submitter Omar Jalife adds, "He is a fan favourite, even being part of the starting XI voted by fans in 2014. As you can see in the link, the memorial has his face, name, birth and death year and his number. Also, it is located where most teams have their crest, but since UNAM has used their logo on the chest (a lá MLB turn the clocks) since the 70s, that space is available." … Good looking (kinda) color vs. color matchup yesterday between NYCFC and Orlando (from BandaBear).

Grab Bag: "Well timed promotion in Super Rugby" notes Jon Horton as the Stormers and Bulls went full Avengers yesterday in Super Rugby. A new Avengers movie ("End Game") opened this weekend. … Trollin: Golfer Jason Dufner played his round at the Zurich Classic in New Orleans on Friday wearing a "Saints Got Robbed" hat (from Joe Nocella). … Did you ever wonder why airlines obsess over paint jobs on their planes? Me neither, but wonder no more (from James Gilbert). … Check out the New York Jets-inspired jerseys worn last night by Supercross rider Christian Craig at the Meadowlands MetLife Stadium (from Justin Bruce and also from John Flory). … Here's a Arizona sports logo mashup on a laptop (from Adam Vitcavage). … Tweeter Ben Hayden writes, "[N]ot sure when this was taken at Albany down in the Bahamas but TW [Tiger Woods] missed a belt loop and it's driving me insane." … Is there room for still more awesomeness in today's ticker? Yep. Check out Nelson B.C.'s summer curling bonspiel (ca. 1945). Submitter Will Scheibler notes the post includes tourism travelogue clip of as summer curling bonspiel in Nelson, British Columbia.