Are You Wearing Green Today?
By Phil Hecken
Follow @PhilHecken

The wearing of green in professional sports (whether as a uniform, part of a uniform, as a warm-up, etc.) for St. Paddy's Day has become a fairly common occurrence of late, especially in baseball and in hockey — driven (sadly) by the merchandise train. In fact, you can buy a green cap for every MLB team (some of which teams will wear on the field today); you'll also see socks, bases, lockers, polo shirts, line up "cards", and, well, maybe even this. But safe to say, there'll be a lot of green on the field today, and it won't just be the outfield walls and grass.
You should be familiar with how baseball began its "celebration" of St. Paddy's Day.
The great Bill Henderson documented this in his wonderful "Game Worn Guides…" publication:
Those Reds celebrated their 40th Anniversary of Wearing Green last season, and that article documents how the rest of MLB have followed.
But the Reds weren't actually the first team to "celebrate" St. Patrick's Day. That honor belongs to the ABA's 1971 Floridians, who didn't actually wear green, but gave each player an "O-apostrophe" NOB. [Big thanks to Todd Radom for that nugget]
Recognizing St. Patrick's Day was a-comin', on Thursday, I thought I could try to gather a list (or at least a partial list) of some of the best St. Paddy's jerseys/unis/caps/helmets, etc. ever worn, so I asked Twitter for help, starting with four of what I considered to be the "best" ones:
Hey Tweeps! Trying to make a list of the greatest "St. Pat's" jerseys/unis/helmet/caps ever worn in all sports. Please R/T or add your own photo/year/team. Some examples #BestStPatsUni pic.twitter.com/fcNMDhEDaR

— Phil Hecken (@PhilHecken) March 14, 2019
Those would, of course be the 1978 Reds, as well as Toronto Maple Leafs "St. Pat's", the Notre Dame Shamrock Series 2011 helmet, and the New York Mets "Mr. Met-rechaun":
Now, the Notre Dame team didn't wear that helmet for St. Patrick's Day (though it would be perfect), and technically the Leafs "St. Pat's" throwbacks weren't a St. Paddy's Day kit (though for the past couple years they've worn them around March 17th). Still, it is possible to come up with a decent list for the four major sports plus others. Here's some of the best:
• • • •
Baseball:
Aside from the originators (and the Mets), I particularly like the Phillies 1981 Caps, and the Chicago White Sox, who actually have worn their green-hued unis during the season for their "Halfway To St. Patrick's Day" game:
Honorable mention goes to the 1952 Dublin Green Sox, who sported this beaut:
• • • •
Football:
Since it's not played during the holiday, there really aren't many options here. However, aside from the ND Shamrock helmet, did you know the New York Jets began wearing green in 1963 because team president David A. "Sonny" Werblin was born on St. Patrick's Day in 1910? I didn't either, and I owe another cap tip to Todd Radom, who pointed me towards this article, in which he documents some early use of green in sports (I did know about the Floridians — from a Paul Lukas tweet some years back, but never knew about the Jets).
• • • •
Basketball
The NBA gave some of its teams green uniforms back in the mid-2000s, and a couple of those stand out:
Yes, the Bulls team wore those, not just the mascot. I believe the Raptors and the (already green-clad) Celtics both had special St. Patrick's Day uniforms as well. Still, those Floridians…
• • • •
Hockey:
Lots of teams wear green warmup sweaters now, but the Toronto Maple Leafs didn't just wear the white St. Pat's unis, they have also donned green/brown ones:
One of the better warmups was worn by the Blackhawks some years back:
Honorable mention to the 1935-36 Pittsburgh Shamrocks
• • • •
Other Sports:
Rugby:
I confess I'm not sure of the provenance of this photo, as it was simply tweeted at me without any explanation; if anyone knows (and I'm sure some of you do), please post it in the comments.
Soccer:
I'm woefully deficient in my soccer knowledge, so I'm sure there have been other teams who've done or worn something shamrock/green/St. Patrick's Day related.
Dead Hockey:
I'm pretty sure that doesn't really count, but it's great.
Curling:
Ok, that really doesn't count. But I did wear special St. Paddy's pants for curling last season.
• • • •
Enjoy your St. Patrick's Day today — and make sure you're wearing green! Even if you don't have a drop of Irish in you (like me), everyone's "Irish" today, eh?
___________
[Special thanks to: Alex Cheremeteff, Gabriel Hurl, Beauty of a Game, Tom O'Grady, J.S., Hamburger Stand Now, Simon Harrow, RG Spore, Jim Vilk, Diddy, and of course, Todd Radom, for their contributions to this section.]
• • • • • • • •
• • • • • • • •

Kreindler's Korner
I had the distinct pleasure of featuring the wonderful artwork of artist Graig Kriendler on two occasions over the summer and fall of 2017, and more recently, in August of 2018.
For those who don't wish to click the links, Graig paints baseball heroes (and regular guys) from the past, and is an immense talent.
Occasionally, I will be featuring his work on Uni Watch.
Here's today's offering (click to enlarge):
• • •
Title: "Menacing Mathewson and Marquard"
Subject: 'Home Run' Baker, 1913
Medium: Oil on linen mounted to board
Size: 11″ x 14″

"If you desire one truth that is self-evident and beyond all rebuttal", sportswriter Grantland Rice claimed, "you can stand by this: John Franklin Baker can hit." The man from the small farming town of Trappe, Maryland had built the muscles in his back, arms and wrists by working at his father's farm, tending livestock and harvesting crops. Those physical attributes were on display very early in 1908 – his first full season with the Athletics. In only his fourth game that year, Baker hit a grand slam homer over the right field fence in Boston. It was the first time since the 1907 season that anyone had cleared the fence of the Huntington Avenue Grounds with a homer. On May 29, against the same Boston pitcher, Frank Arellanes, he slammed a ball 340 feet, and over the right field fence and out of the newly constructed Shibe Park. He was the first person in history to do so. When the park opened, the Public Ledger reported, "As to the extent of the outfield it is sufficient to say that the first slugger to put a ball over the fence will insure that his name will have a place in baseball history." Though the home run was all abuzz amongst fans for weeks, it was not until after the 1911 World Series that he would truly make a place for his name in the annals of the sport.

It was during Game 2 in New York against the Giants that 'Home Run' Baker was born. Hitting a go-ahead two run homer off of Rube Marquard's 1-1 fastball in the sixth inning, Frank and his 'White Elephants' took that contest, 3-1. The defeated pitcher wrote in a newspaper column that he took full responsibility for the loss. Teammate Christy Mathewson, who had won the opener in the series, agreed. In his own ghostwritten column in the New York Herald, through sportswriter Jack Wheeler he claimed that Rube's one pitch cost the Giants the game. "Victory hung on that one ball", Wheeler wrote for Matty, "and Marquard served Baker with the wrong prescription."

The next game saw the confident Christy take the mound for the second time in the series, this time in the enemy territory of a Shibe Park filled with 38,000 fans. With the Giants up by a run in the A's ninth, Baker casually stepped to the plate with one out and nobody on. The Christian Gentleman threw two curve strikes to the slugger. Upon laying his next pitch – a fastball just like Marquard's the game before – Baker slashed a line drive into the right field crowd, landing in the next-to-last tier of the upper grandstands. Mathewson kicked the dirt and proceeded to unravel. The A's would eventually win that game in the eleventh, and end up taking the series in six games.

Baker had hit 11 homers during that regular season, and the two in the back-to-back World Series games made it 13 total – a kingly number during the dead-ball era.
• • •
Thanks, Graig! You can (and should!) follow Graig on Twitter.
• • • • • • • •
• • • • • • • •
The View From The Net
You probably know Brinke Guthrie (who I jokingly refer to as my tennis "doubles partner") more for his "Collector's Corner" segment that runs weekdays on Uni Watch, but for the past decade or so, I've collaborated with Brinke on many tennis-related segments for this blog — but always for the "Majors," which also comprise Tennis' Grand Slam. But the tennis world doesn't just revolve around the four majors; there are other tourneys held throughout the year, and Brinke will occasionally look at the "uniforms" (a/k/a fashion) for the smaller events. Today is one of those days.
Here's Brinke:
• • •
Happy St. Patrick's Day from the Uni Watch tennis desk. Last weekend (scroll down) we covered the Fila gear that's predominant at the Indian Wells BNP Paribas Open. Those finals (both ATP and WTA) are scheduled for today (ESPN2) and then tomorrow, the action moves all the way over to Miami for the Miami Open, in its first year at Hard Rock Stadium.
Make no mistake, the Miami Open is a very big deal, and it's a coveted title. For the 5th straight year, Lacoste is the major on-site fashion sponsor, and leading the men's charge is men's world #1 Novak Djokovic, a six-time winner in South Florida. The Djoker has his own signature line from Le Croc, and he'll be wearing the Center Geo Polo in two different colorways. (My bet is orange for the other.) Gone are the days of the cotton tennis shirt- this one is 92% poly and 8% Elastane.
Generally, he always color matches his Lacoste clothing with his personalized Asics sneakers. BTW, here's a terrific website to keep track of who wears what in pro tennis.
Lacoste will also be selling co-branded tournament merch at Hard Rock Stadium, in plenty of vibrant Miami colors.
Lacoste has quite a few sponsored pros on both tours, including Dominika Cibulkova, who pairs her Lacoste Women's Spring Tennis Dress (91% Polyester, 9% Elastane. Mesh: 88% Polyester, 12% Elastane) with Nike shoes.
• • •
Thanks, Brinke!
• • • • • • • •
• • • • • • • •

Uni Concepts & Tweaks
After being dormant for a while, the Uni Tweaks/Concepts have returned!
I hope you guys like this feature and will want to continue to submit your concepts and tweaks to me. If you do, Shoot me an E-mail (Phil (dot) Hecken (at) gmail (dot) com).
• • •
I got the following concept from John Elbertson, who decided the New York Islanders need a new, updated look. Here's John:
Phil,

For this Islanders concept, I wanted to take a number of their design decisions in the last 20 years and streamline them into one distinct look. The home and road jerseys keep the swooped arm striping and the lighthouse shoulder patches from the Fisherman reboot. The NY logo is from their Stadium Series jersey, but with the four stripes moved to the blade of the stick, like on the current alt.

The third jersey in this set is a nod to the 1997 jersey, one of my favorites, with the original logo and the '90s color scheme. All I actually had to fix was the wavy name and number. Like they used to tell us in art school, you need to put a leash on that dog.

John
Thanks John. OK readers (and concepters). If you have some tweaks or concepts, shoot 'em my way with a brief description of your creation and I'll run 'em here.
• • • • • • • •
• • • • • • • •
One Right Thru Jimmer Vilk's Uprights…
…Barefoot Kickers
Gene Sanny writes,
"Doing a little research for an electric football team, and I wanted a barefoot kicker, so I looked up Tony Franklin of the eagles. Turns out he wore varying lengths of socks. Super short, mid length, and my favorite, all but the foot, which is amazing looking. So then I had to look up the only other one I remembered, Rich Karlis… Seems from pics he just went with one style, the top with stripes."
Thanks Gene.
• • • • • • • •
• • • • • • • •
Li'l Help?
What you see above is from an e-mail sent to UniWatching by Dan Matthews. In the e-mail he writes,
Good afternoon,

Picked up a beautiful jersey at a thrift store today. Just gorgeous, and a good uni-sleuthing project. Extra bonus – there was a sale on all clothing. As much as you could fit in a paper shopping bag for $3.00 total, so I got this for around a quarter.

If anyone knows the age of this, please let me know. I included pictures that I thought would be of interest. I mean – just check out that piping.

Thanks

Dan
Thanks, Dan. It's a beautiful jersey — Dan included several more images, including the tagging, which I've put into this album. If anyone can help Dan out with his questions, please post your thoughts in the comments down below. Thanks!
• • • • • • • •
• • • • • • • •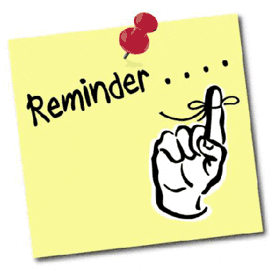 And now a few words from Paul
Hi there. It's been a busy week. Here are some things you might have missed:
• Thursday was my last day at ESPN. They let me write a farewell column featuring my favorite things I wrote for them over the past 15 years.
• I also wrote a piece for The Wall Street Journal about pepperoni. It's paywalled, but you can get a two-month subscription for only a buck.
• We're auctioning off another amazing one-of-a-kind Uni Watch jersey made by Wafflebored. It's a blind auction, but I can tell you that the current high bid is more than $100 but less than $160.
• Now that my free agency has begun, Uni Watch could really use your support. If you have the inclination and the means, please consider ordering a membership card, purchasing some of our fine merchandise, or making a donation. Thanks.
• • • • • • • •
• • • • • • • •
Uni Watch News Ticker
By Phil

Baseball News: The Bama Uniform Tracker reports that, after a one year absence, the script gray uniforms have returned (from College Sports Design). … From the way-back machine: pretty cool photo of Bo Jackson in a powder blue Auburn jersey (from GOAT Jerseys). … Here's a very cool look at a logo for the 1903 Philadelphia Athletics. (1902 American League Champions) According to Alex Cheremeteff, it's the first use of the white elephant. Also, in 1902, John McGraw declared that Ben Shibe had a "white elephant on his hands." The "Hey Rube" was for ace Rube Waddell: 24-7, 2.05 ERA. … Oh my. Check out these red & white striped unis for the Alaskan Baseball League from the 1980s (from Alan Poff). … Here's a neat drawing of the Chicago White Sox Spring Training in 1911, when they trained in Mineral Wells, TX (from BaseballHistoryDaily). … It was Curtis Granderson's birthday yesterday, and the Marlins wished him a Happy B-Day — Paul notes Curtis has "been writing this same thing on his underbrims since he was a kid." … Interesting softball uniforms for the FSU ladies (from Victory Cheeseballs). … Here's Miller Huggins and the New York Yankees arriving in style at spring training camp in New Orleans. (photo dated March 16, 1923). From Bruce Menard. … Here's a look at the Tri-City Valley Cats 2018 Championship ring (from Ignacio Salazar). … A youth baseball team in California still wearing the Indians cap that is now retired (from Griffin Smith). … Tweeter Frank McGuigan writes, "I know you don't care about retail merchandise. But, anyone who buys this is a sucker. They slapped a Phillies 3 on a Nationals uniform." … Nice new pins for the Wichita State Shockers (via Paul). … Check out who was coaching first base for the Brewers yesterday (from Josh Clayton).

NFL News: I'm not sure if there's anything new in this article about the new NY Jets unis Paul hasn't already reported, but this quote is scary telling: "This is a complete redesign, not a tweak. The colors are new. The logo is new. The design is new. The primary jersey is kelly green, with numbers that 'kinda look like Oregon's.' There's also a primarily-black alternate jersey."

Hockey News: Check out this photo of the NHL All-Stars vs. Toronto Maple Leafs, 1968, from GOAT Jerseys. IDs: All-Stars: Gordie Howe (9), Bobby Orr (5), Bob Baun (8), and Maple Leafs Wayne Carleton (2). … Carey Price was honored Saturday night for breaking Jacques Plante's franchise wins record. Captain Shea Weber presented him & his family gifts including a team-signed 315 jersey & Plante family members give Price a 315 silver stick (from James Beattie). … Also from James, the Toronto Maple Leafs again wore their St. Pat's throwbacks vs. Ottawa. … The Tampa Bay Lightning busted out the St. Paddy's day warmup jerseys last night.

NBA News: Ha, this tweet is pretty funny: "Hey @Cavs, let us know if you want a More Natural, Better Sports Drink than @Gatorade… that can spell too" — it's doubly funny because that comes from Body Armor, a rival sports drink. From Josh Claywell. … Really cool old video here of Wilt Chamberlain and Boston's Larry Siegfried sharing the same towel during the 1967 playoffs. "A nice – albeit weird – display of sportsmanship" (from Jim Vilk).

College/High School Hoops News: Jimmer Vilk (and probably many others) will hate the look of these Salt Lake City Stars uni numbers, which are almost illegible (from Michael Manker). … On Friday night, Arizona State and Oregon played a beautiful looking color vs. color game (from Daniel). … Tweeter Josh Berger notes, "UWBadgers coach Greg Gard was wearing a pin with '4' on it yesterday. Today it's '6'. I think it's the session number for the @bigten tourney. Which is a weird thing to have a coach wear on a pin." Casey Collins explains, "Every member of the team not in uniform on the bench must wear one as 'their credential'. They are only allocated so many. The number does stand for the session. Same protocol in the NCAA Tourney." … Pretty rough-looking ACC tourney final between FSU and Duke yesterday, in gold vs. white (from Ben, who added, "Who on earth gave the ok for this jersey matchup?"). Interestingly, Ryan Kelly notes "The Noles have never worn gold in an ACC Tourney championship game." After losing to Duke by 10, they may never again.

Soccer News: This image, found on Reddit, is a pretty cool adaptation of the new FC Cincinnati team — parodying Mr. Red(legs). From CoachKT. … Barcelona are reportedly set to break their long-standing tradition of having three jerseys next season. Club officials have taken the surprising decision to reinstate a 'Catalan shirt', that will be used for big games and occasions. … Vfl Wolfsburg wore special "diversity" jerseys for yesterday's match vs Fortuna Düsseldorf. Wolfsburg have had a rainbow captains armband all season, Düsseldorf's captain wore one yesterday (via Paul). … Fun fact: the letter J is 'jota' in Portuguese, so by having DIOGO J on his shirt, Diogo Jota has also effectively got his whole name (from Riles).

Grab Bag: Interesting bit on Penn State Men's Lax: "For some, a jersey number is just given to them aimlessly, for others, they make a conscious choice in their number, but within Penn State Men's Lacrosse, there is a number that is given with a direct purpose and responsibility … that number is 16," (from María Canales. … Check out these bowling team uniforms sponsored by Red's Cafe (from Mr. Hilbert). … Ireland & Wales engaged in a nice Christmas in March match yesterday in the Seven Nations Cup (from Kevin Shaw). … North Carolina women's lax went BFBS vs Florida yesterday (from James Gilbert). … I was actually watching The Players Championship yesterday when David Feherty said Tommy Fleetwood looks like "a homeless person that just robbed a Nike store." Reader Justin Hicks was too, and sent in this screen shot to confirm Feherty's analysis. … BYU & Pepperdine played a "color palette special last night in Volleyball (from Jim Vilk). … Privateer supercross racer Michael Akaydin was wearing custom gear to look like the Indianapolis Colts at the supercross race inside Lucas oil stadium yesterday (from John Flory). … "Possible New Alternate Pitt Panther Logo" asks Jeffrey Slater, who adds, "I spotted these hats in a Pittsburgh area Rally House store this evening (3/16). My guess is that this in the new alternate Panther logo for the University of Pittsburgh. They were on Nike licensed hats and had script "Panthers" on the back. I know that a reveal is scheduled for 4/7/2019, but maybe somebody didn't get the memo. Do you see any resemblance to the Black Panther logo?"
• • • • • • • •
• • • • • • • •
Birthday Wishes go out to our own R. Scott Rogers, who turns 29 today. And since I won't be doing the blog on Thursday, I want to also give an EARLY Happy Birthday to our awesome leader, Paul Lukas — a better "boss" and friend one could not possibly have. Enjoy gentlemen!