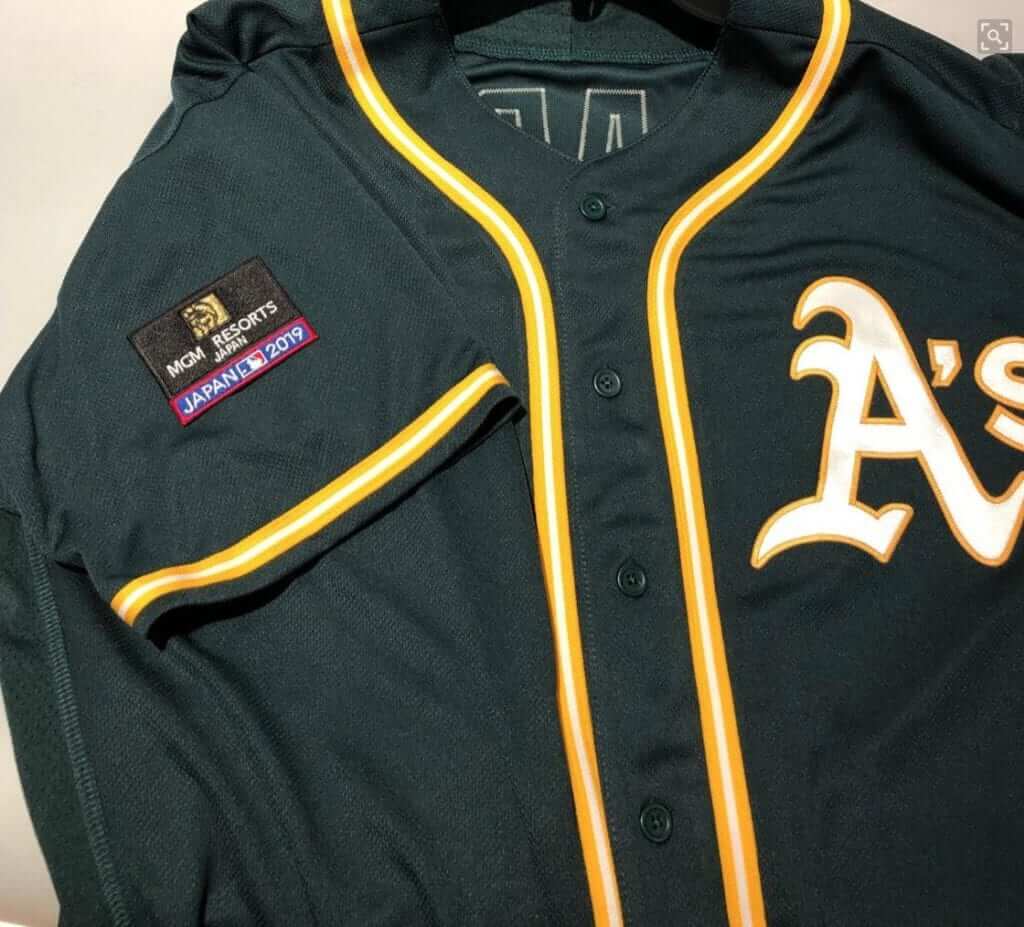 Click to enlarge
MLB announced yesterday that the A's will wear an MGM Resorts advertising patch on their right sleeve for the season-opening series against the Mariners on March 20 and 21. According to this Forbes piece, the Mariners are expected to have a different ad patch for that series, with the advertiser's identity presumably to be revealed soon.
Some of you are no doubt saying, "This is obviously the first step toward a full-on MLB ad patch program, just like the NBA's." And sure, maybe it is. But it's important to remember that MLB has a long history, dating back nearly two decades, of using ad patches for season-opening games in Japan (even though Section 3.03(j) of the MLB rulebook specifically prohibits "patches or designs relating to commercial advertisements," a stricture that they conveniently ignore for these overseas games). I'd been expecting them to do the same thing this year, so yesterday's announcement wasn't a huge surprise.
You may have forgotten about these uni ads from previous games in Japan, in part because those games are played when most Americans are either asleep or just waking up, so here's a look back at them:
2000: The Mets and Cubs wore sleeve patches for the insurance company AIU and helmet decals for the am/pm convenience store chain. I woke up at 6am to watch these games and still remember how weird it looked to see the uni ads (for all photos, you can click to enlarge):
2004: Only one advertiser this time around, as the Yankees and the Devil Rays wore the logo of the Japanese electronics company Ricoh on their sleeves and batting helmets (this was the series in which the Yanks wore their home uniforms even though they were the designated road team):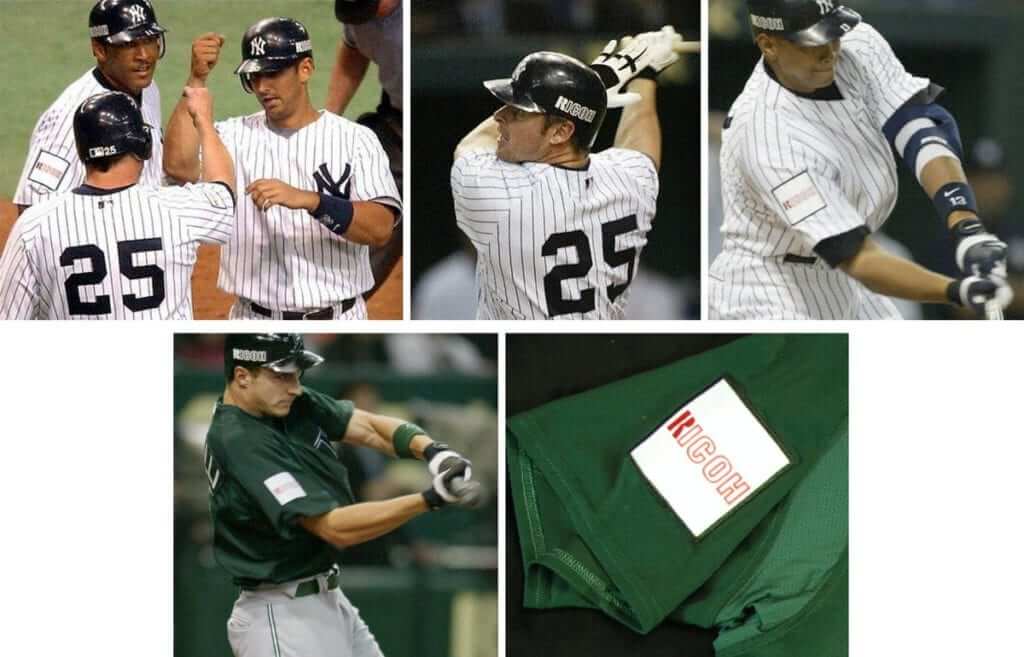 2008: With the A's and Red Sox playing in Japan, Ricoh made a return appearance on the batting helmets, but there were two new sleeve advertisers: Pepsi for the A's and the data-management company EMC for the Sox.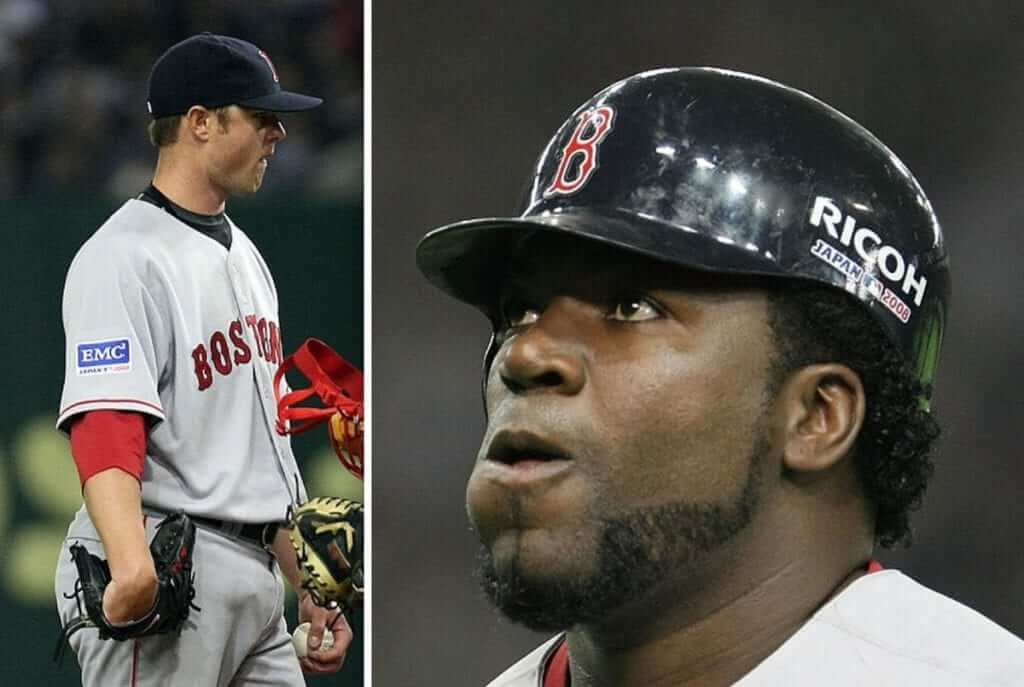 2012: The A's went back to Japan, this time to play the Mariners. The logo of the Japanese social app developer Gloops appeared on both teams' helmets and Oakland's sleeves, while Seattle's sleeves featured a Boeing ad.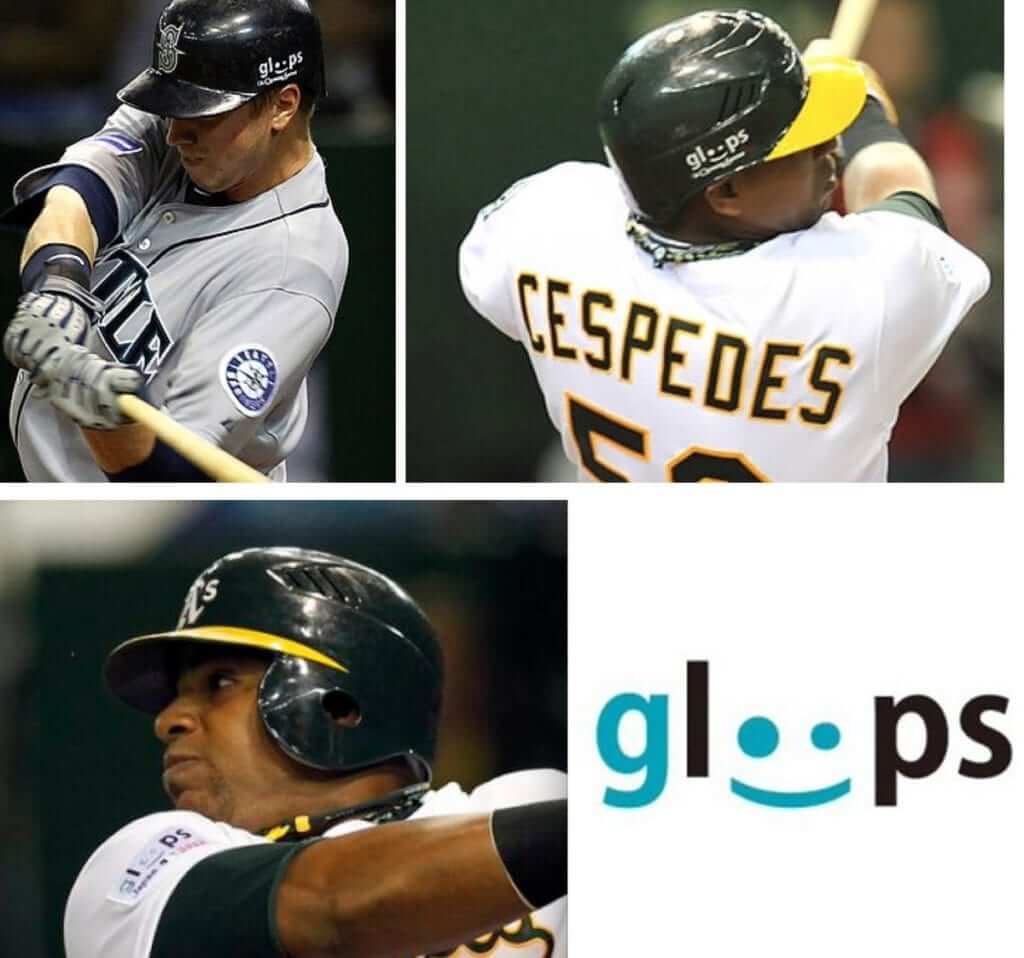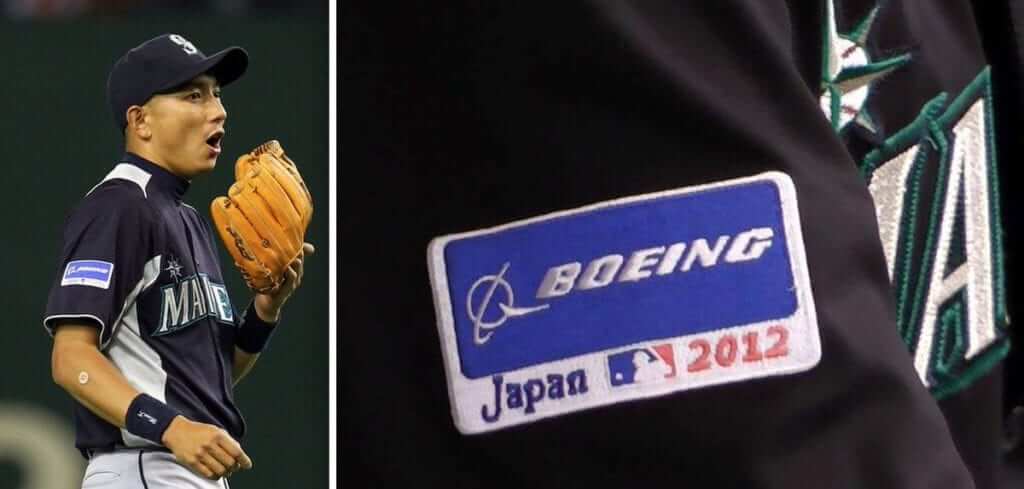 When viewed in this context, this season's ad patches aren't necessarily the beginning of a new program — they're just a continuation of an existing one. In fact, if they don't end up going with helmet ads this time around (there's been no announcement yet about that), this year's games in Japan will actually have fewer uni ads than the previous ones had, so this could be a rare case of the ratchet turning back the other way.
Still, given the overall scent in the wind these days, and given that MLB commish Rob Manfred has already shown a willingness to tinker quite a bit with the uniform (moving the maker's mark from the jersey sleeve to the chest, adding maker's marks and the MLB logo to socks, adding nickNOBs for Players Weekend, adding the MLB logo to the pants, etc.), it's not unreasonable to think that MLB may soon be tipping its toe in the uni advertising pond for games in North America, not just in Japan.
By depressing coincidence, yesterday also brought a report that the NBA's uni ad program has exceeded financial expectations and that the league is reportedly looking for ways to expand it (although not by enlarging the patch size, at least for now). Not a good sign. Sigh.
(My thanks to Mike Chamernik for the story about the NBA patch program.)
• • • • •
• • • • •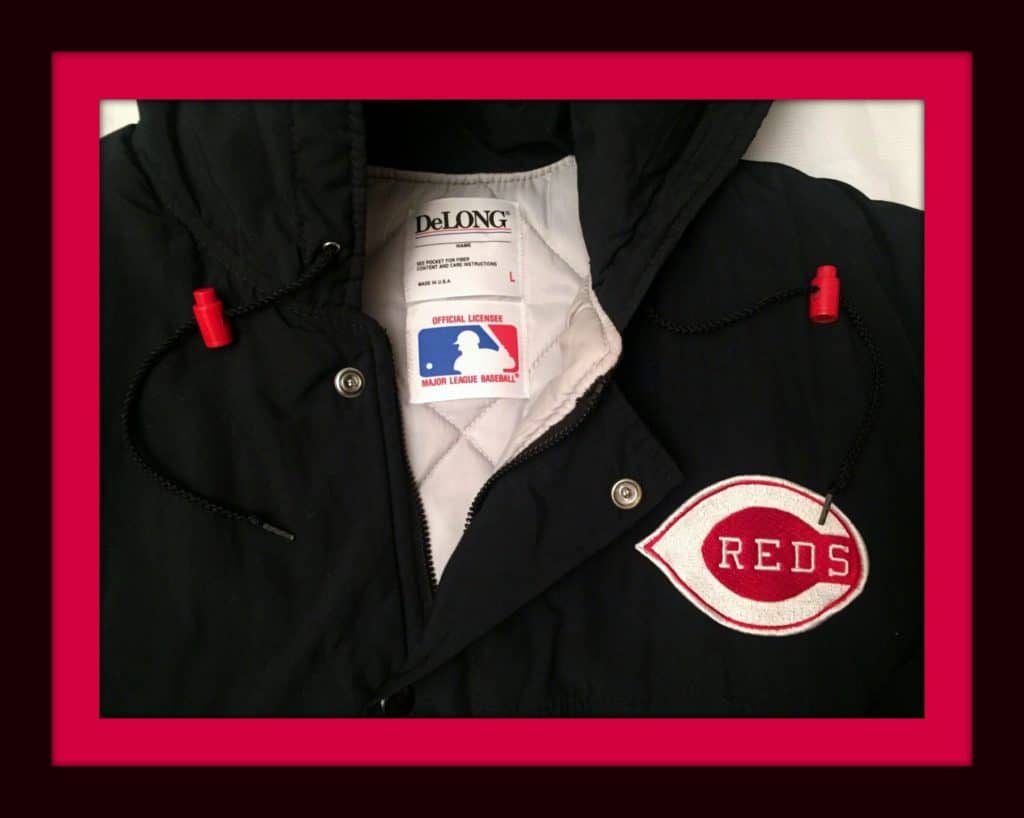 Collector's Corner

By Brinke Guthrie
I had this very DeLong Reds jacket, maybe 1993 or so. Black had not made its nefarious entry into the Reds' official look as yet, making this a textbook example of BFBS. I kid you not when I say this was one of the most comfortable parkas I ever wore. It was stuffed with some puffy material, and was great for Ohio winters.
Now for the rest of this week's picks:
• Back in the day, if you had "Pats Fever," apparently you could cure it with some Canada Dry Ginger Ale.
• This item looks like something PL might want to bid on. This catalog is for the Rawlings 1979 Fall And Winter seasons. The ad doesn't show any inside photos or detail any of the contents, however.
• This 1980s LA Rayduhz helmet plaque is in great shape!
• Interesting look to this 1970s Kansas City Chiefs glass. Notice the reversal of the logo colors.
• I think it's safe to say that this 1979 World Series tee for the Pirates and Orioles was of the unlicensed variety.
• Many of us had those pro sports magnets adorning the fridge. Here is an assortment of 29 ABA magnets, but only 9 teams, and the rest are dupes. The seller wants, if you can believe this, $1K for this item. And no free shipping?
• Staying with the ABA, this Utah Stars leather gear bag looks to be in great shape. Whenever I see the Utah Stars, I always remember how Zelmo Beaty beat my Kentucky Colonels in the 1971 ABA finals.
• It seems that way back when, you got these tin medallions (like this one for the Tampa Bay Buccaneers) and then stuck them on your bottle of "NFL Aftershave." So you'd smell like … Bucco Bruce?
• Rams fans will get just a touch nostalgic when they check out this one. Look how simple and clean this Rams bobble is. "LA RAMS" printed in block letters across the chest, with "00" on the back. Wouldn't it be great to have them adopt this look for the 2020 season!
• One more for the Rams: Becherer Buick was your sponsor of this 1979-1980 Rams calendar.
• In the 1990s, there was no one better at NFL sideline gear than Apex. Ladies and gentlemen, I present the Cowboys double-star jacket. (Had this very style!)
Seen an item on eBay that would be good for Collector's Corner? Send any submissions here.
• • • • •
• • • • •
Membership update: Longtime reader Ed Hahn got his first membership card way back in 2007, but he recently decided to get another one, and he came to us with an interesting request: "I'd like the card to be based on a Greg Moore IndyCar design from the 1990s — specifically, the number on the end plate of the wing on the car." We don't get many motor sports requests (maybe one or two per year), but I think you'll agree that this one turned out very nicely. It's one of several new designs that have been added to the membership card gallery.
Speaking of which: In case you missed it yesterday, we're trying to generate a community discussion in the card gallery. Full details here.
Ordering a membership card is a good way to support Uni Watch (which, quite frankly, could use your support these days). And remember, a Uni Watch membership card entitles you to a 15% discount on any of the merchandise in our Teespring shop and our Naming Wrongs shop. (If you're an existing member and would like to have the discount code, email me.) As always, you can sign up for your own custom-designed card here, you can see all the cards we've designed so far here, and you can see how we produce the cards here.
• • • • •
• • • • •
Click to enlarge
Going, going…: Today is the next-to-last day to enter a bid for the very excellent Uni Watch hockey jersey, made by the one and only Wafflebored, that we're currently auctioning off. Full details here.
• • • • •
• • • • •
The Ticker
By Alex Hider

Baseball News: Padres SS Fernando Tatis, Jr. wears a pink arm sleeve to every practice and game in honor of his mother (from Brady). … Speaking of the Padres, it appears they'll have an organ at Petco Park at some point this season (also from Brady). … The Astros and Nationals share a spring training complex, and some Nats signage was left up during yesterday's 'Stros game. … NASCAR driver Chase Elliott helped the Braves design a cap that will be given away to fans in May (from Christopher Hickey). … Earlier this year, the Jacksonville Jumbo Shrimp were a $400 answer on Jeopardy! Now, they're selling a T-shirt commemorating the answer in their team store for $400 — with a $380 discount (from @Zanerzas). … The Macon Bacon, a collegiate summer team competing in the Coastal Plain League, will wear throwbacks honoring the Macon Peaches on June 13 (from David Murphy). … Old Dominion was looking sharp in their powder blue pullovers on Sunday (from Scott Baxter). … Speaking of powder blue pullovers, Indiana State softball also wore them recently. … Here are some vintage "Ed-U-Cards" that show Mets mascot Mr. Met with a Caucasian-colored head and an orange front-paneled cap. … The California city of Long Beach is try to woo the Angels to move there from Anaheim (from Jack Wade).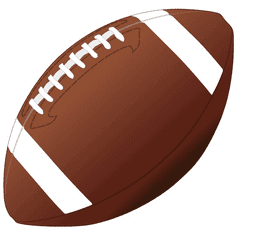 Football News: Reader Gary Hamilton asked some NFL fans in London to design uniforms for a potential franchise for their hometown, and this is what they came up with. … Chargers QB Dan Fouts wore a full cage facemask during a 1986 Monday Night Football game in Seattle. Anyone else remember that game? (From Scott Mason.) … Pro Football Journal notes some pretty significant inconsistencies with the Oilers' NOBs. … Patriots TE Rob Gronkowski, who was born in western New York, showed up to Saturday's Duke/Syracuse college basketball game in Orange gear (from Max Weintraub). … Auburn uni guru Clint Richardson has a good breakdown of the Tigers' uni developments through the '70s over on his blog, the Auburn Uniform Database. … These are apparently the uniforms Notre Dame would have worn in the College Football Playoff had they worn blue (from Brock Brames). … Old Dominion's latest season ticket solicitation came with a facsimile ticket stub from last season's upset over Virginia Tech (from @bs_brewer).

Hockey News: D Brandon Montour, recently traded by Anaheim, will wear No. 62 with the Sabres (from Paul Rizzo). … The Cincinnati Cyclones of the ECHL will wear "wizard-inspired" uniforms on Friday (from @labflyer). … The Wichita Thunder, also in the ECHL, will wear "retro" jerseys on April 5 (from Michael MPH).

NBA News: Kareem Abdul-Jabbar is auctioning off a ton of memorabilia, with the proceeds going to his Skyhook Foundation to help give kids opportunities in STEM fields (from Mike Chamernik). … The WNBA's Chicago Sky are holding a fan vote on their Instagram page to determine the winner of their T-shirt design contest, and Uni Watch reader Scott Novosel is a finalist! This is his design. … Isaiah Canaan will wear No. 7 with the Bucks. … You may have seen social media posts indicating that Thunder F Paul George's number appeared to change from 13 to 14 during the recent NBA All-Star Game, which many people speculating that he was wearing one of the league's "smart jerseys." We haven't put that in the Ticker because it seemed fishy, and now Snopes has debunked the whole thing (from @jhardest). … In last night's Hornets/Warriors game, Hornets G Jeremy Lamb lost his shoe and Warriors C Boogie Cousins picked it up and tossed it in the first row, earning a technical foul (from Mike Chamernik).

College Hoops News: Both Xavier and Villanova wore throwback uniforms on Sunday in Cincinnati (from Andrew Robbins). … NC State wore their Black History Month uniforms on Sunday (from ACC Tracker). … Cross-listed from the football section: New England Patriots TE Rob Gronkowski, who was born in western New York, showed up to Saturday's Duke/Syracuse game in Orange gear (from Max Weintraub). … Always good to see Indiana's candy-striped pants at the high school level. That's Davenport Assumption High School in Iowa (from Al Gruwell).

Soccer News: Twitter has unveiled new MLS emojis that will be used in conjunction with team hashtags (from our own Jamie Rathjen). … A fan claims that the Tacoma Stars of the Major Arena Soccer League lost a player's jersey. Because they were in a pinch, they allegedly called the fan up and asked if they could borrow an autographed game-worn jersey he had bought at auction earlier in the year. Whoops (from Brandon Sparks). … Manchester United gave actor Kit Harrington a custom jersey with Game of Thrones-inspired (non-arched) NOB on Sunday (from Griffin Smith).

Grab Bag: A pair of original Jordan 1s sold for more than $10,000 on eBay on Sunday — and they came with the shopping bag from the Athlete's Foot store where they were purchased (from Mike Chamernik). … Calf-high socks are the standard in AFLW — the women's Australian rules football league. However, Ebony Antonio of the Fremantle Dockers wore over-the-calf socks this weekend against the Adelaide Crows (from Graham Clayton). … Chic-Fil-A has a story on its website about the evolution of its employee uniforms (from John Cerone). … All buildings on Virginia Tech's campus are built using grey "Hokie stone." It's so iconic that the stone has made its way onto athletic team uniforms. But the school's new branch campus in Alexandria will be exempt from the rule (from William F. Yurasko). … The Premier Lacrosse League, a new pro league slated to begin play in June, will unveil team names and logos today at noon Eastern (from Griffin Smith and Michael MPH).
• • • • •
[adrotate group="2″]
• • • • •
Click to enlarge

What Paul did last night: My friend Jay and I had front-row seats for last night's Devils/Habs game in Newark. Big thanks to Lara Toscani Weems, Hugh Weber, and the rest of the Devils executive staff for their wonderful hospitality. (And for everyone who says I always wear "that same goddamn hat," please note that I went with a Uni Watch cap this time around!)
I also made a new friend at the game:
It was a swell night at the arena, but the best part actually took place before the game started. I'll have more to say about that tomorrow.