The Heat yesterday became the latest NBA team to unveil a new throwback, as they announced the revival of their inaugural white uniform for the upcoming 2022-23 season. The front of the jersey is shown above, and here's how it'll look from the back:
Miami wore this design as their home uniform from their 1988 founding through the 1998-99 season. Here's how it looked back in the day: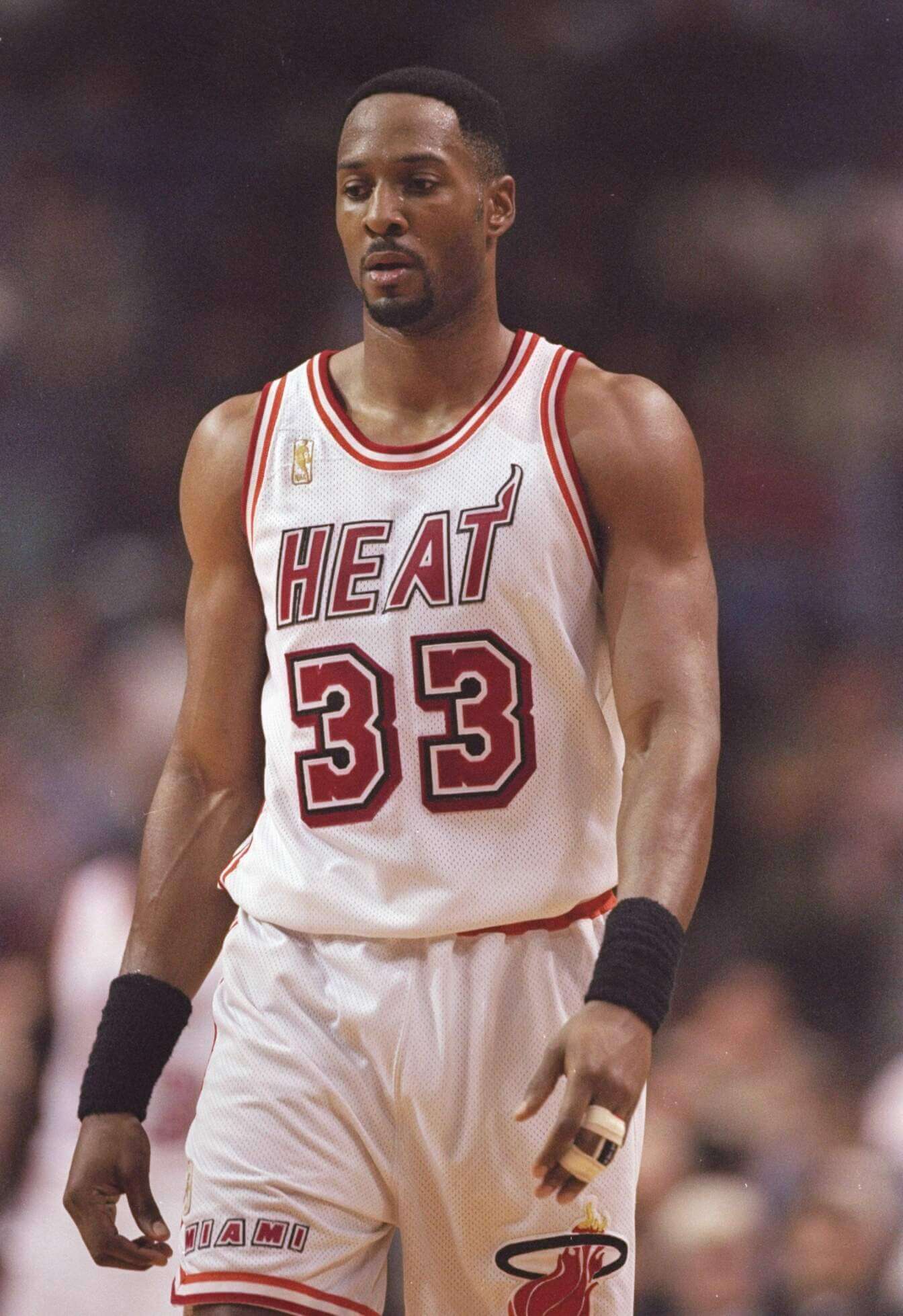 As unveilings go, this one was very spare — just a few photos of the jersey, no sign of the shorts, very little info or hype. The throwback jersey photos don't even include the Heat's usual ad patch (which I don't think indicates anything for on-court — it just means they used a retail jersey for the photos).
By my count, the Heat are the ninth NBA team to announce a throwback for 2022-23. (The other eight are the Rockets, Nets, Suns, Bucks, Wizards, Lakers, Warriors, and Pistons.) I'm not sure if that's a record, but it certainly suggests that this will be a very retro-flavored NBA season.