As expected, this morning the Washington Wizards unveiled their "Classic" edition uniform for the upcoming NBA season. The uniform is a throwback to the one worn from 1997-2004, the first uniform the team sported after changing their name from "Bullets" to "Wizards." If you do the math, this marks the 25th anniversary of the team introducing the new monicker.
Let's look at some photos: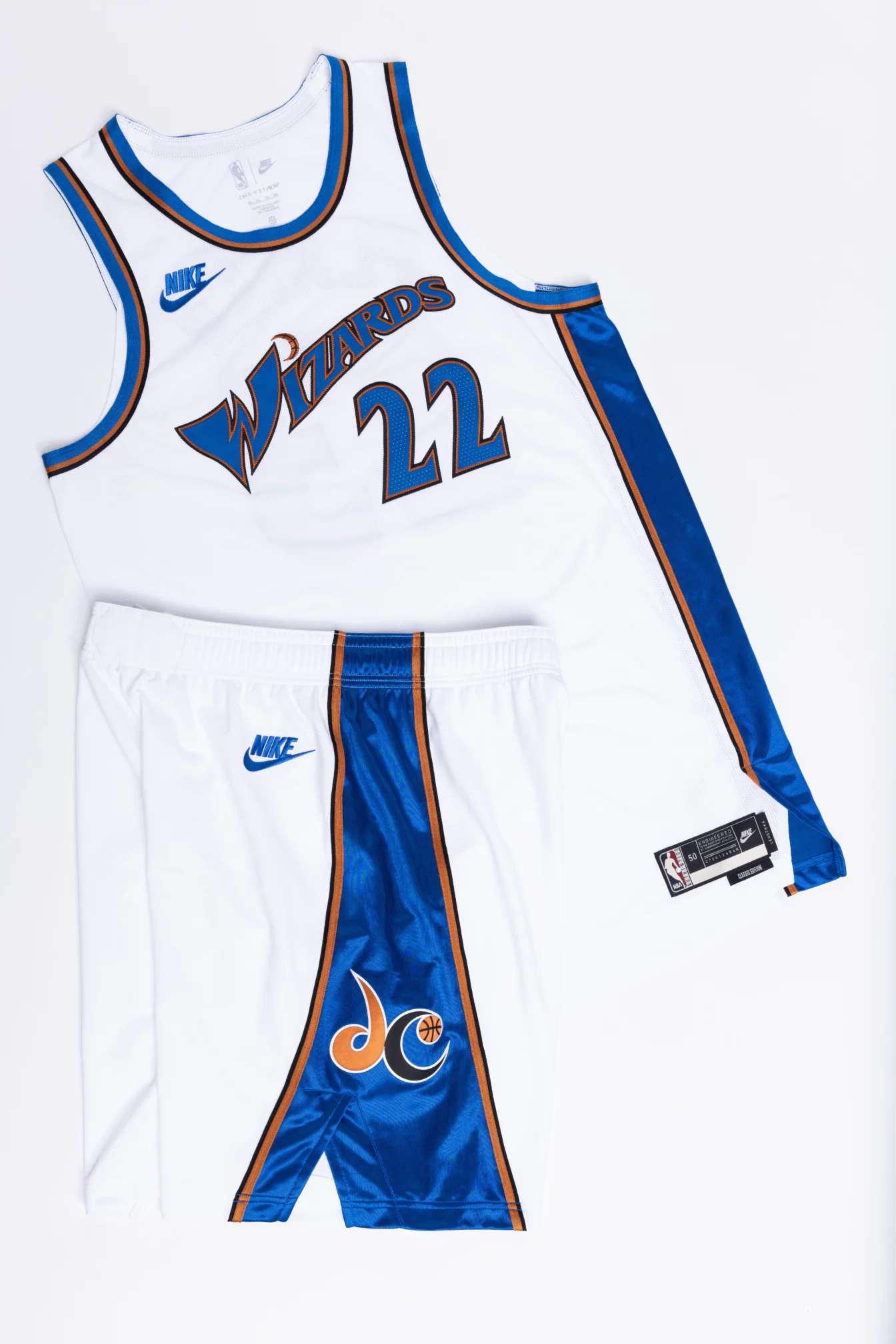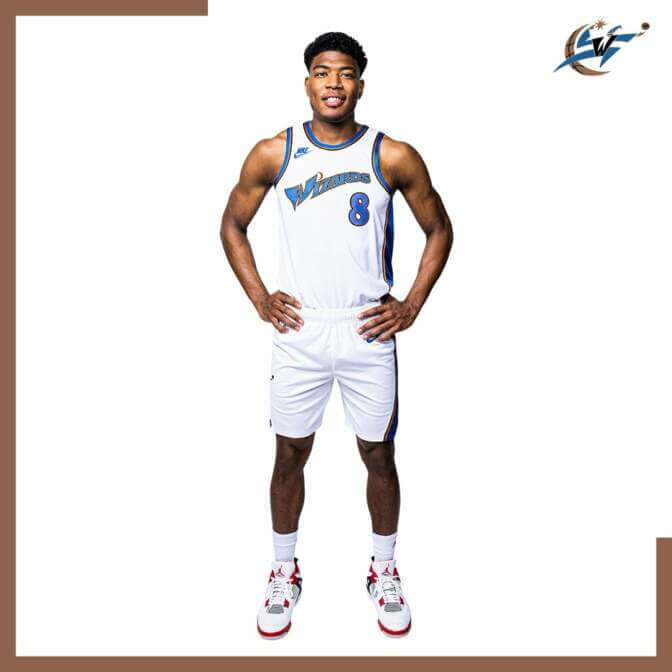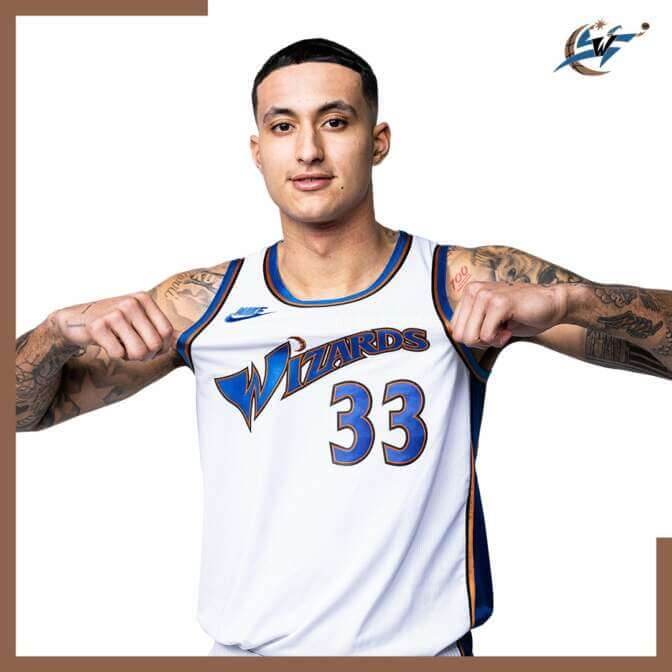 The uniform is the white (formerly "home") version of the first Wizards uniform, featuring a blue, bronze and black color scheme around the neck and arm hems, with a large blue stripe bordered by thinner bronze and black stripes down the left jersey side panel and continuing down to the left side shorts. At the base of the shorts, the stripe flares out wider, to hold the funky lowercase "dc" logo which was introduced in 1997, on the left panel, while the primary logo appears on the right side of the shorts.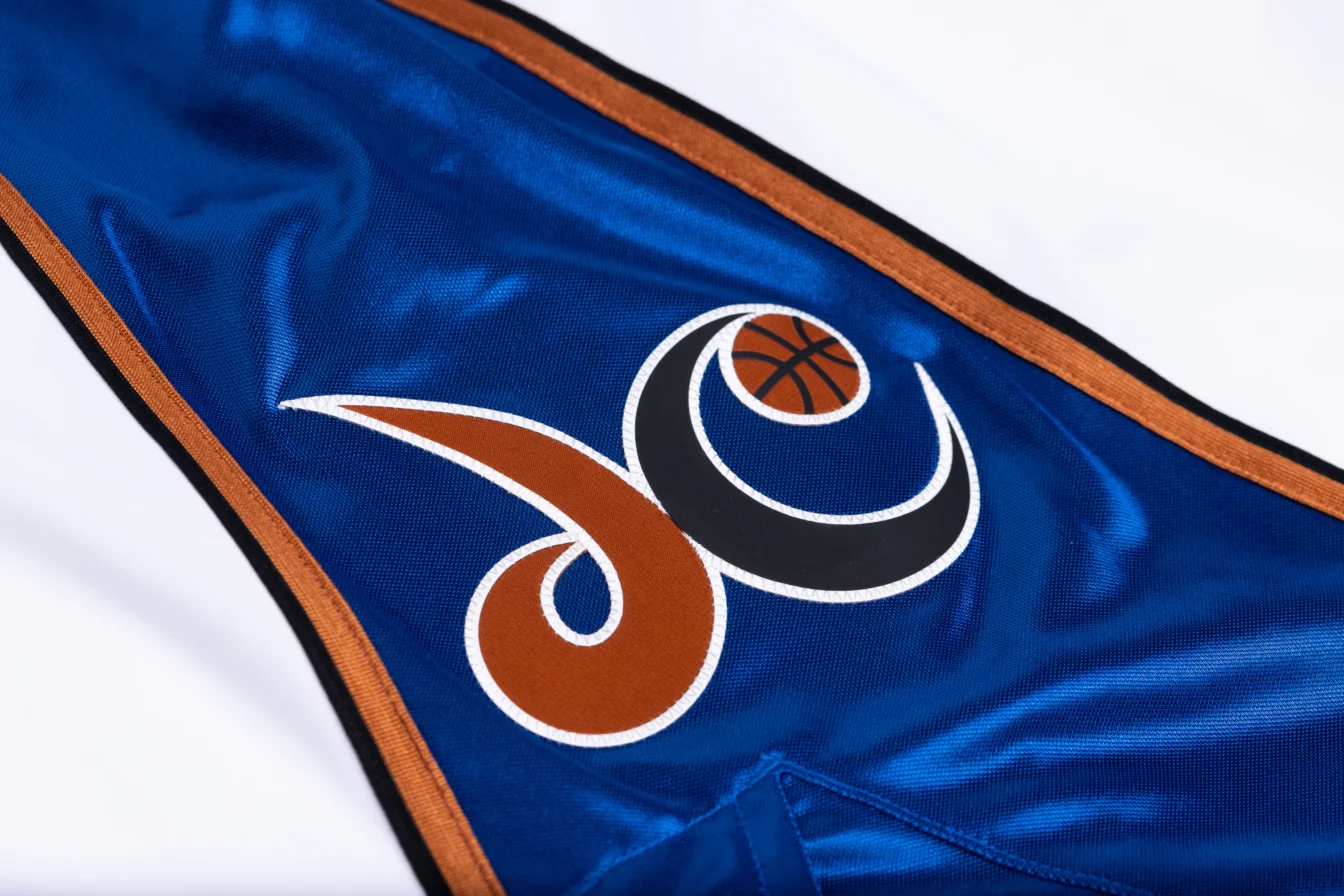 The jersey features "WIZARDS" in a bespoke small caps font in blue, with bronze/black outlining. Small front numbers are located just below the slightly upsloping "Wizards" wordmark.
At present, the team didn't provide any photographs of the rear of the uniform, although you can catch some slight glimpses in this hype video:
Nothing beats a classic 📺 pic.twitter.com/E4pPOiRi3A

— Washington Wizards (@WashWizards) August 11, 2022
On the assumption that the new "Classic" edition is as faithful as possible to the 1997-2004 uniform, the back should feature player name and number in blue, with bronze/black outlines, like so: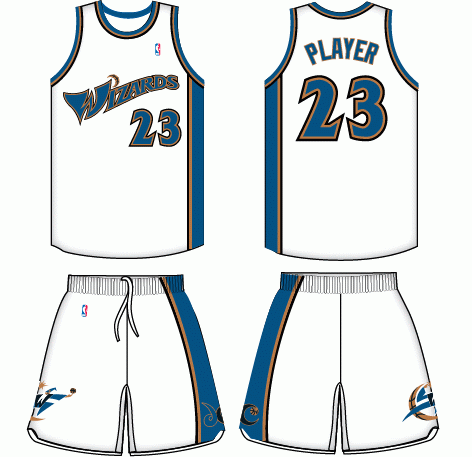 Obviously, the rear will probably have Nike's truncated stripe pattern, but should otherwise look pretty true to the original.
I never really warmed to the change from the team's prior red/white/blue color scheme to the blue/bronze/black (and while I understand the team's rationale for their name change, I wasn't a fan of "Wizards"). Still, this uniform was beloved by many, and I'm sure fans will be glad to see it return as a "Classic" throwback.
Your thoughts?