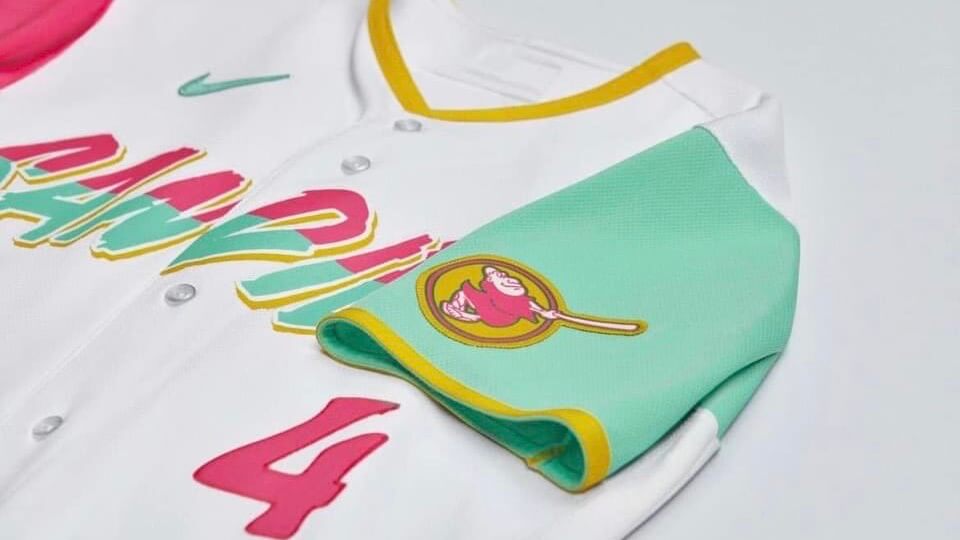 Click to enlarge
Leaked photos of the Padres' City Connect design — the final CC uniform of the year, thankfully — began circulating last night. The pics, which match the design of the socks that leaked back in March, were confirmed as legit by multiple sources.
Here are two more images: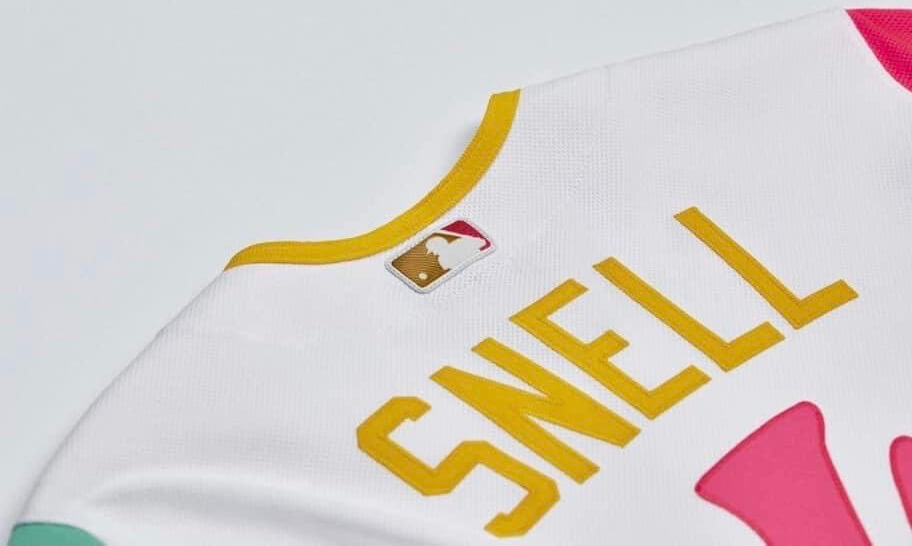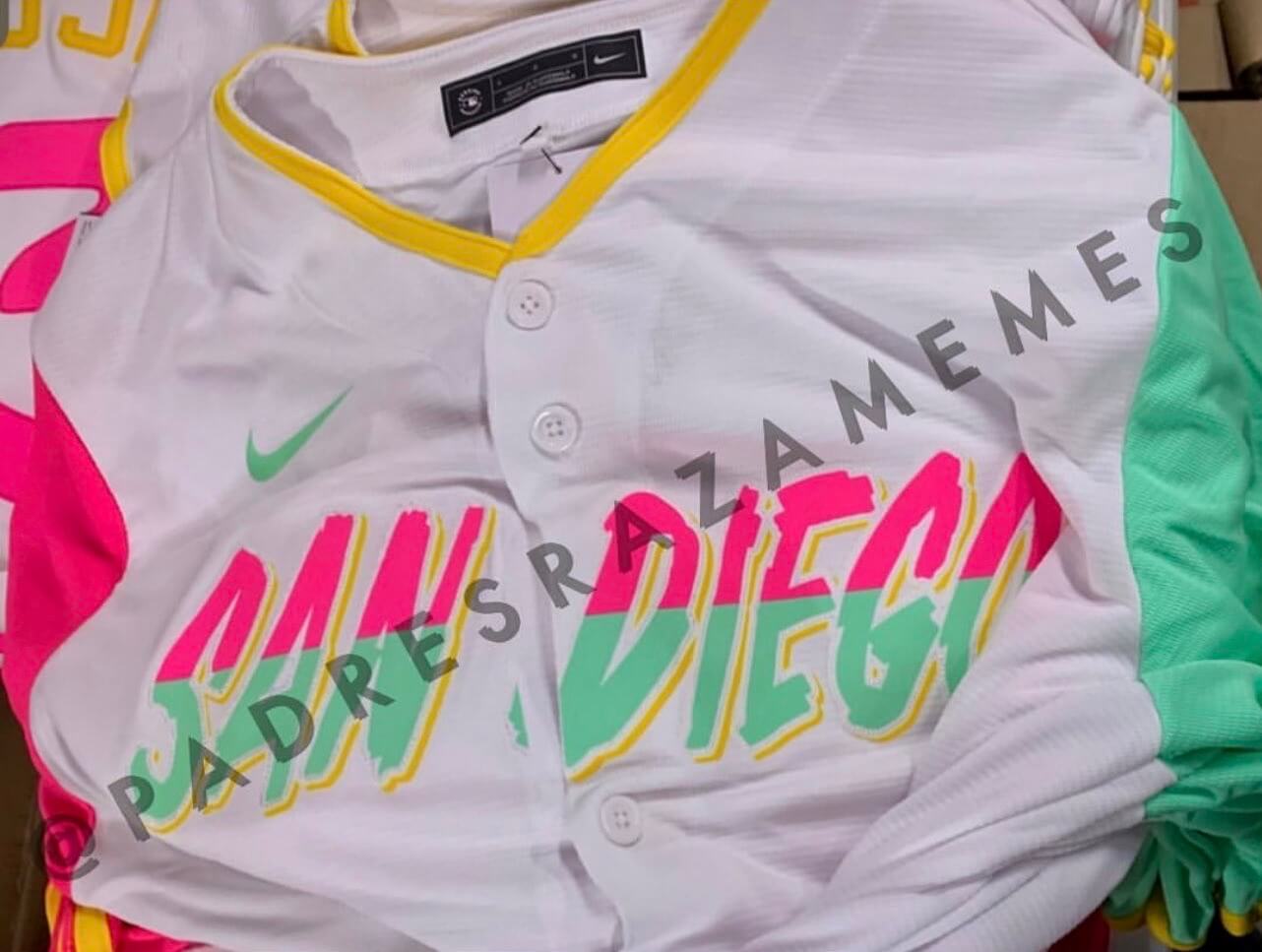 Looks like a pretty swell minor league uni, no? The colors are apparently inspired by San Diego's Giant Dipper roller coaster: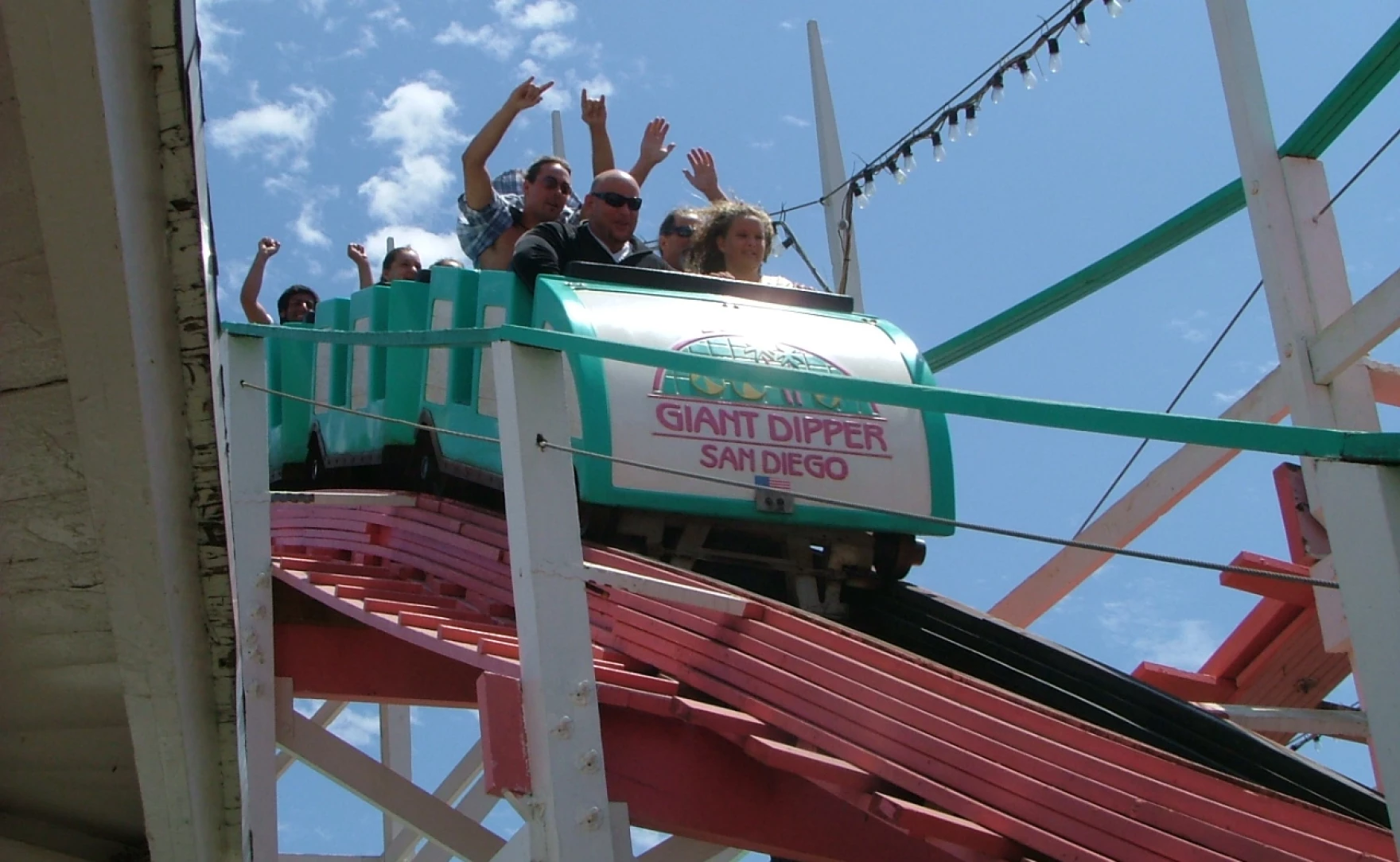 This uniform is due to make its on-field debut next Friday, July 8. I'm hearing that the full unveiling is likely to be tomorrow. If so, Phil will have full coverage on Saturday.
• • • • •
• • • • •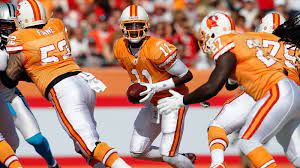 ITEM! New Bulletin article: When the NFL recently lifted the one-shell rule, a lot of people said, "Great, now we can finally see all those great throwbacks that got blocked by the stupid rule!" But is that really true? Sure, most of us will be happy to see Pat Patriot and Bucco Bruce again, but are there really that many worthwhile NFL throwbacks that were blocked by the one-shell rule? In an attempt to answer that question, I've prepared a team-by-team list of my picks for the best available throwback option with a non-primary helmet shell color for each NFL team. It will run on Bulletin in two parts — NFC today and AFC next week.
My premium subscribers can read the NFC article here. If you haven't yet subscribed, you can do that here (you'll need a Facebook account in order to pay). Don't have or want a Facebook account? Email me for workaround info. Thanks!
• • • • •
• • • • •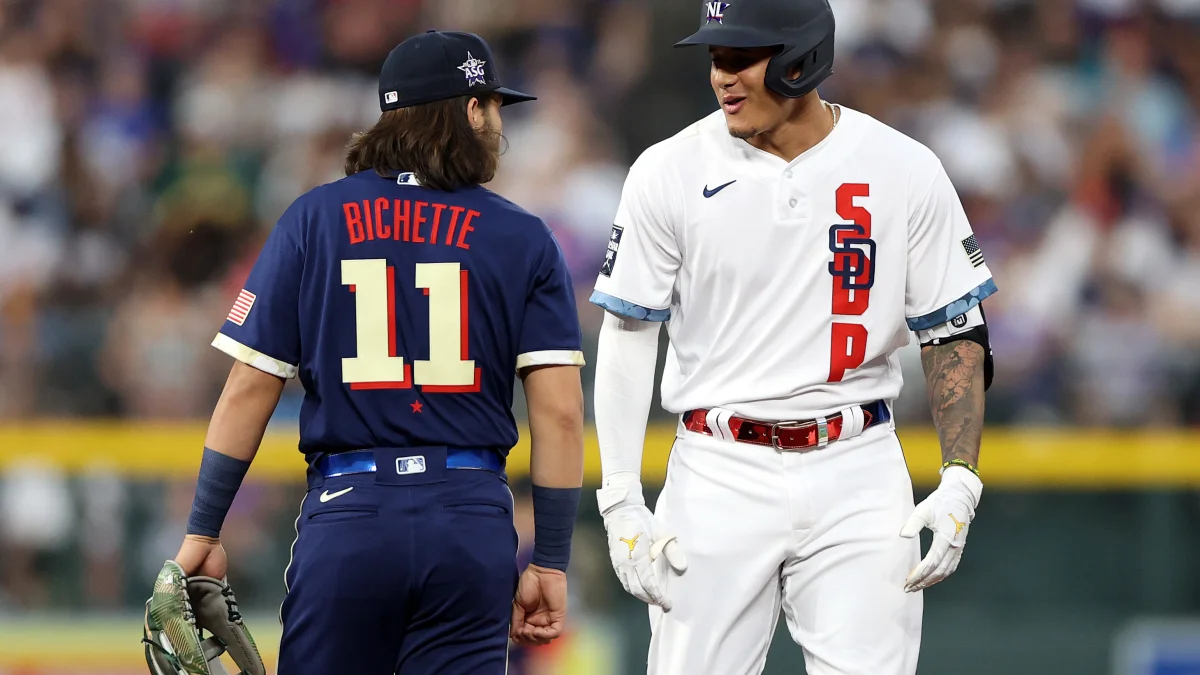 ITEM! New design contest: Last year's MLB All-Star Game uniforms were a bad joke, and the early hints are that this year's won't be much better. Obviously, the best solution would be to go back to having the All-Stars wear their regular team uniforms. But if MLB and Nike have permanently turned their backs on that option, as appears to be the case, then it shouldn't be that hard to come up with decent All-Star uniforms, should it?
That's where you come in. I hereby announce our latest Uni Watch design contest: Come up with some MLB All-Star unis that, you know, don't suck. Here are the guidelines:
• Your designs should include complete uniforms (caps, jerseys, undershirts, pants, belts, and socks) for both the American and National Leagues. You can either (a) designate one league as home and the other as away, or (b) create separate home and away designs for both leagues. Up to you.
• You should also create an MLB All-Star Game logo. It can either be year-specific for one-season use or all-purpose for long-term use. Up to you.
• Please don't bother with workout or Home Run Derby designs. This contest is just for the game uniforms.
• If you want any part of the uniform to include some aspect of the player's regular team branding (like a team-logo sleeve patch, for example), that's fine. It's not required, though.
• If you want to include throwback or retro-themed design elements, that's fine, but it's not required.
• If you want to base your design around some sort of theme ("From now on, we're going to call it the Frank Robinson Memorial All-Star Game, so my uni designs are based on elements from Robinson's career," or whatever), that's fine, but it's not required.
• Even though this year's All-Star Game is in Los Angeles, please do not make your uni designs Dodgers-themed. (We already saw how that would look back in 2020, before that year's All-Star Game was canceled due to the pandemic.) If you want to go with a Mariners theme (because Seattle is the host city in 2023) or a Phillies theme (2026), you can do so. But it's also fine to just come up with an all-purpose design that doesn't lean on any specific team motif.
• Your designs can be created in any digital or analog medium (Illustrator, Photoshop, crayon, whatever) and submitted in any standard digital format (JPG, PDF, TIFF, etc.). You can also create a video presentation, upload it to YouTube, and submit the YouTube link as your entry.
• The files you submit should be named after yourself (JohnDoe.jpg, for example). If you're submitting multiple files, please either number them (JohnDoe1.jpg, JohnDoe2.jpg) or use some other designation to make it clear that they're multiple designs from the same person. Entries that don't follow this format will not be considered.

• Email your entry to the design contest in-box (please note that this is not the usual Uni Watch email address). If you have more than one design concept, feel free to enter as many times as you like.
• Deadline: Submit all entries by Wednesday, July 13. The best and most interesting entries will be showcased in my Bulletin column on July 19, the date of this year's All-Star Game.
Okay, people — get crackin'!
• • • • •
• • • • •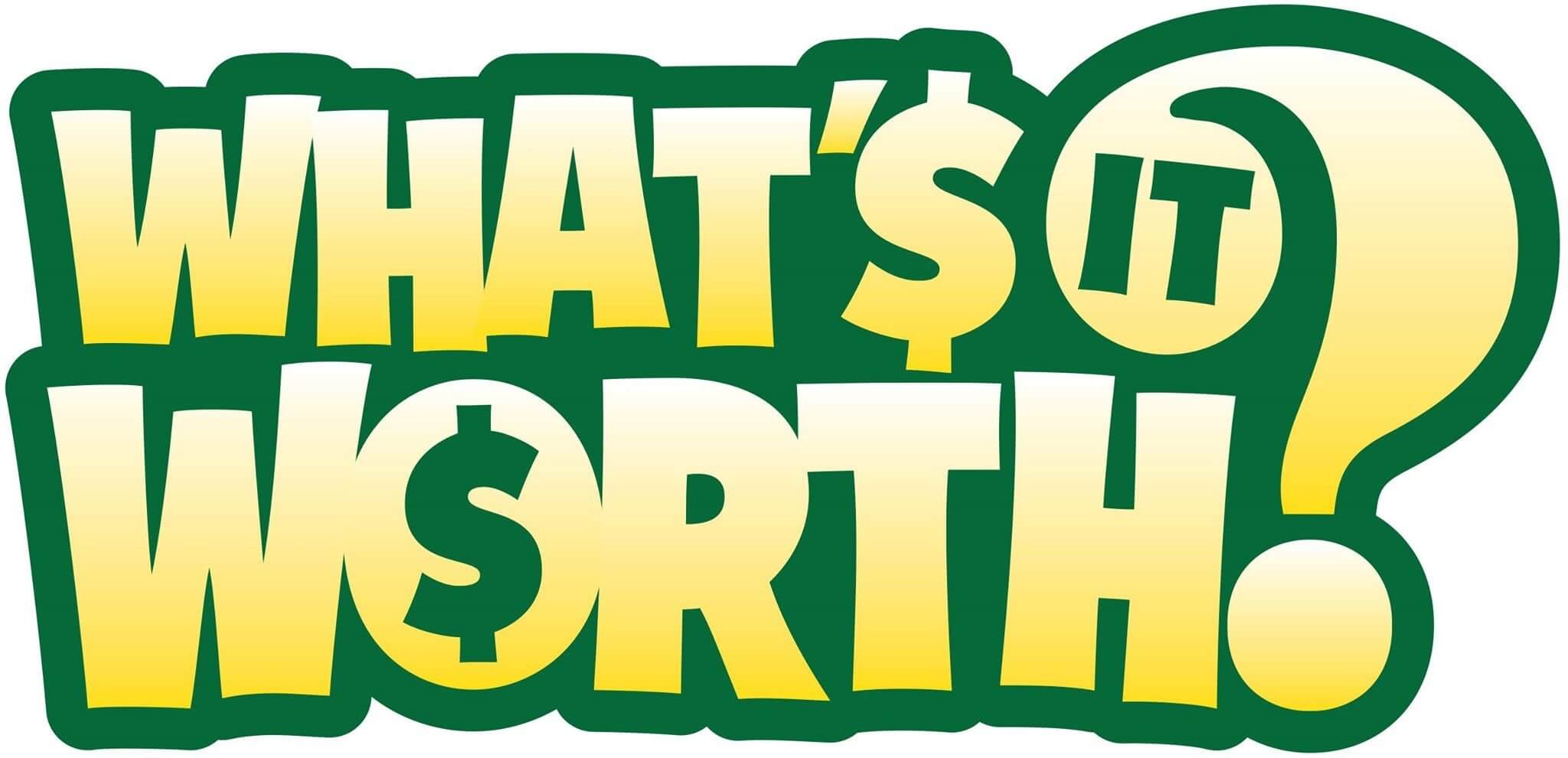 "What's It Worth?" reminder: In case you missed it on Monday, we're once again partnering with Grey Flannel Auctions to offer free, no-obligations appraisals of your sports memorabilia items. Full details here.
• • • • •
• • • • •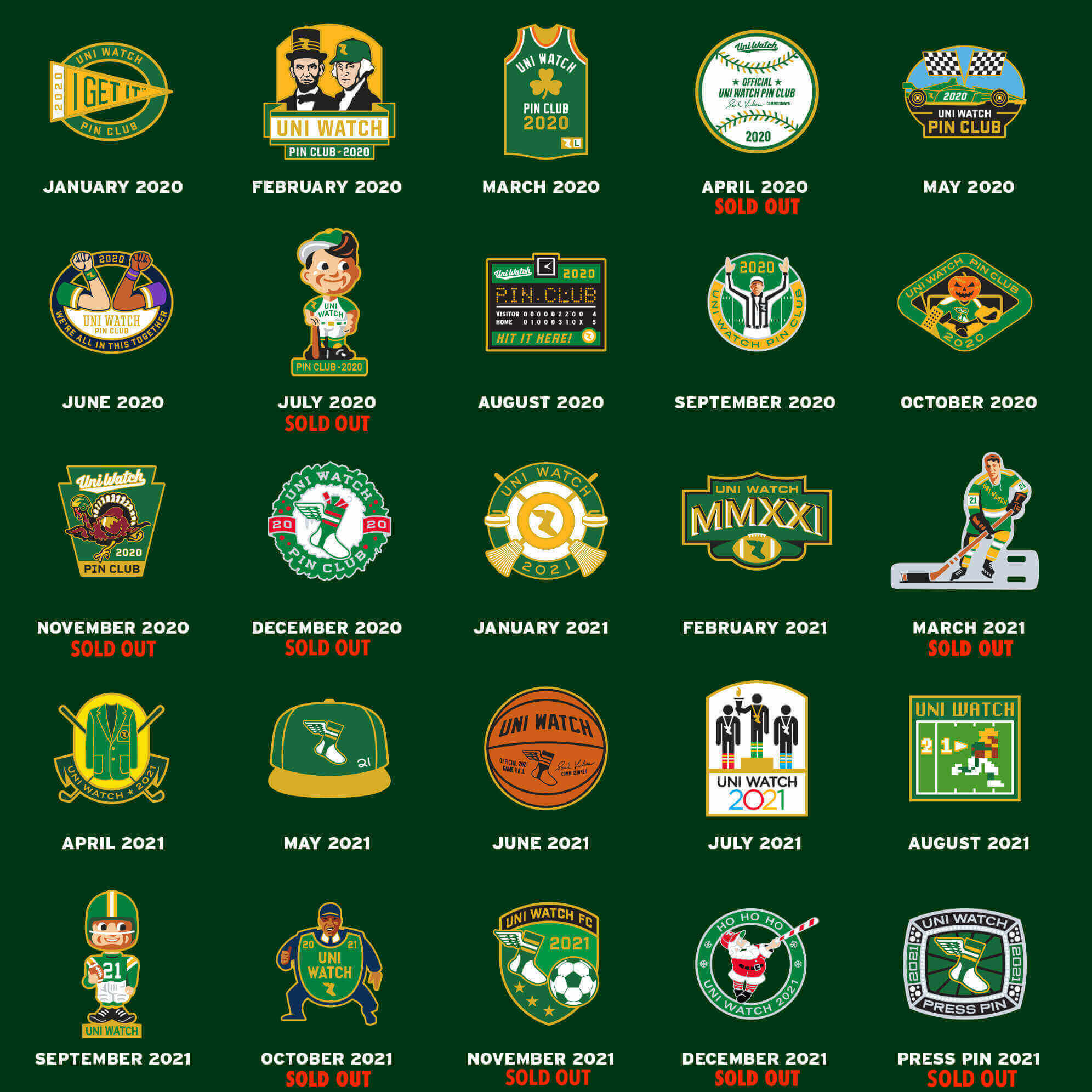 Click to enlarge
Periodic pin-ventory reminder: Remember, all remaining stock of Uni Watch pins has been slashed to a final clearance price of just $3 per pin (with additional discounting for large orders). Full details here.
• • • • •
• • • • •
The Ticker
By Alex Hider

Baseball News: Following up on an item from yesterday's Ticker, Phillies P Ranger Suárez made good on his promise to wear stirrups during his start last night. Unfortunately, he wore them backwards (from Tim Kelly). … Blue Jays P Alek Manoah tried to field a bunt yesterday by throwing his glove at the out-of-reach ball (from Mike Chamernik). … For all of Rob Manfred's uni-related sins, here's one small point in his favor: He is the only MLB commissioner to have played Little League baseball — and did so wearing striped stirrups. … Here's a great piece about a group of dogs that retrieved home run balls from McCovey Cove for the Giants during their ballpark's inaugural season (from Brinke). … This Rockies blog is taking a step back and re-examining their opinion of the team's City Connect uniforms (from Phil). … In 1977 spring training, the Pirates wore '76 jerseys and non-striped pillbox caps (from @MilwaukeeMauler). … The Las Vegas Aviators, the A's Triple-A affiliate, will don flight suit-style brown uniforms for "Tom Cruise Top Gun Night" on Friday (from Robert Horne and Scott Rogers). … Guardians 1B Josh Naylor's base-layer shirt last night had the Indians' old block-C logo (thanks to all who shared). … Speaking of base layers, Angels P Shohei Ohtani wore blue sleeves, instead of the usual red, with the team's CC uni last night (from Brinke). … Rockies OF Randal Grichuk faced Dodgers P Julio Urías last night, resulting in a rare goggles-vs.-goggles situation.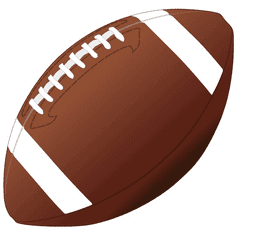 Football News: No visuals yet, but the Commanders will wear a 90th-anniversary patch this season (thanks to all who shared). … New helmets for D2 school Central Washington University (from Phil).

Hockey News: Following the Avalanche's Stanley Cup victory, Coors Light will soon offer a line of limited-edition beer made with ice shavings from the Avs' arena (thanks to all who shared). … The Gatineau Olympiques of the QMJHL have a new logo to commemorate their 50th anniversary in the league (from Wade Heidt). … New logo for the Rockford IceHogs, the AHL affiliate of the Blackhawks (from Kary Klismet). … The Wild have a new puppy mascot (from Scott Rogers).

Basketball News: Here's a ranking of the best 76ers uniforms of all time (from Kary Klismet). … With NBA teams announcing which numbers their new draft selections will wear, check out Etienne Catalan's Twitter feed for the latest on the NBA's numbers scene. … New number assignments for the Indiana women's team (from Terry Mark).

Soccer News: German Bundesliga club Eintracht Frankfurt has announced men's team roster number changes for the upcoming season (from Kenny Ocker). … This Instagram post contains lots of details about what the teams at the upcoming Women's Euro 2022 will be wearing (from @YoYo_YoYo_Yoo). … The next six items are from Kary Klismet: Earlier this year, Nike severed its contract with Russian club Spartak Moscow amid Russia's invasion of Ukraine — but not before it had designed the club's 2022-23 uniforms. Though those kits will never be worn on the field, the designs have leaked. … Puebla of Mexico's Liga MX have unveiled new uniforms. … New goalkeeper jerseys for German Bundesliga club Werder Bremen. … Staying in the Bundesliga, new third kits for Union Berlin. … Southhampton of the Premier League have new home kits (also from Mike Miller). … Indonesia's men's national team has new uniforms. … The next three items are from Ed Żelaski: New home jerseys for Schalke of the German Bundesliga. … New home shirt for top-tier Czech club Viktoria Plzeň. … Scottish Premiership club Motherwell has new uniforms [I don't usually get excited about soccer kits, but I really like these! — PL]. … Atalanta of Italy's Serie A has new jerseys (from our own Anthony Emerson). … Fifth tier English club Solihull Moors FC has a new crest (from Trevor Williams). … New jerseys for Liga MX team Club America (from Jorge Luna). … The Seattle Sounders will wear a CONCACAF Champions League winners' patch on July 9 when they hold a banner-raising ceremony. The club is apparently only allowed to wear the patch for one game (from our own Jamie Rathjen). … One more from Jamie: New shirt for English club Norwich City.

Grab Bag: Tuesday's Jeopardy! winner, Pete Chattrabhuti, is a University of Virginia grad who says he often wears an orange tie for good luck. After mounting a comeback win, Chattrabhuti returned Wednesday to defend his title wearing a different tie — but he made sure to keep the orange one with him in his pocket (from fellow UVA alum Jamie Rathjen). … Ahead of the Fourth of July weekend, here's one writer's list of the most patriotic sports team uniforms (from Kary Klismet). … Also from Kary: Longtime Ferris State athletic director Dean Davenport has donated the original artwork for the athletic department's bulldog logo back to the school. Davenport's son, Terry, designed the logo. … This 1925 topographical survey of Duke University shows how the school planned out its campus. It accounts for the school's future football stadium four years before it was built, and its basketball arena 15 years before it was built (from James Gilbert).
• • • • •
• • • • •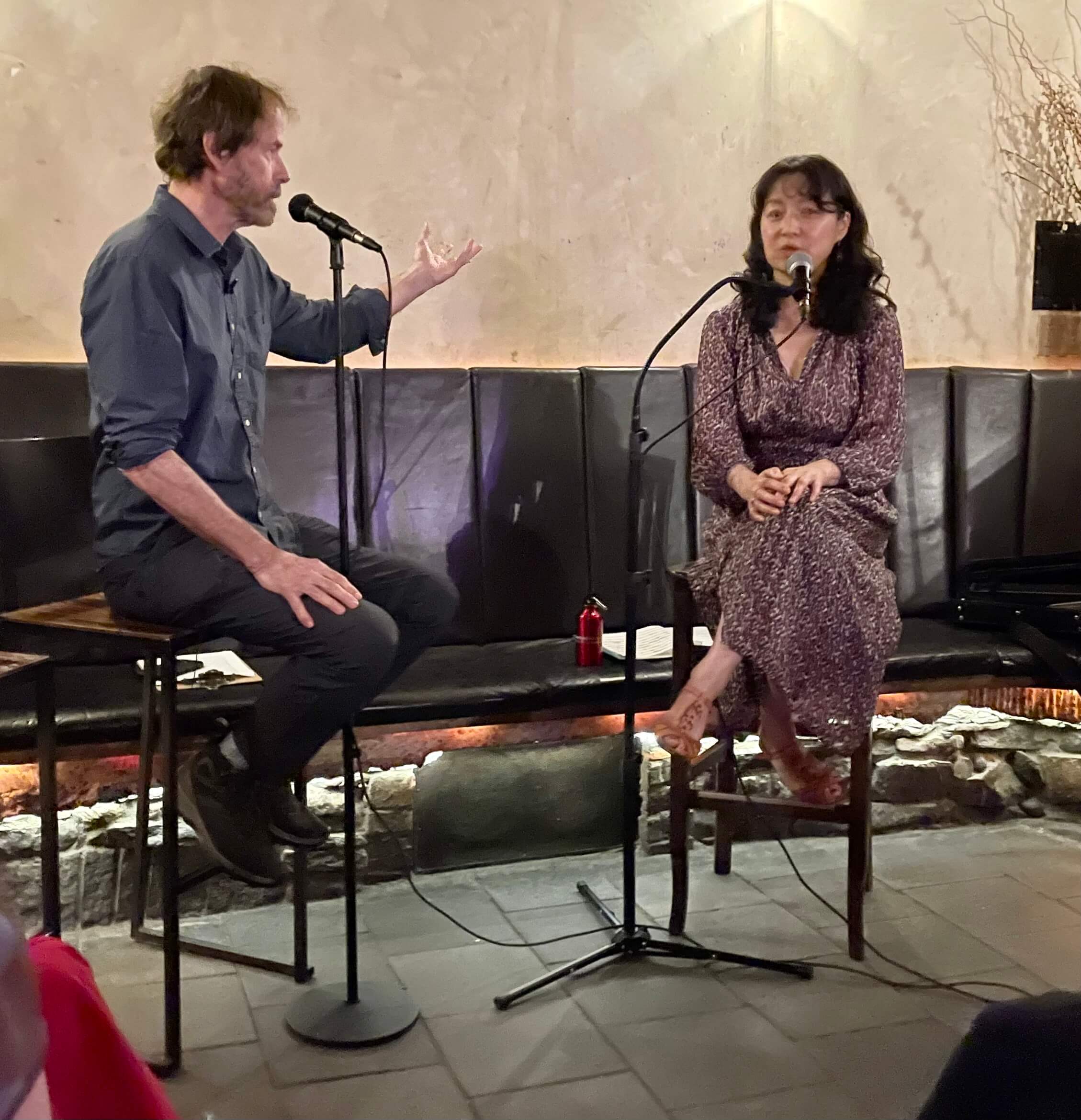 Click to enlarge

What Paul did last night: If you listen regularly to the radio show This American Life, you may recall a recent segment about a Chinese violinist named Yibin Li, who grew up very poor in the Gobi Desert but then changed her life at age 11 by gaining admission to a prestigious music conservatory after initially failing the audition. Last night I was invited to a gathering in which Li was interviewed by George Dawes Green, founder of the storytelling project The Moth. She was really, really interesting and charming.
At one point, she played us a short Chinese propaganda tune that she said she learned as a little girl:
Not really my kind of music, but it's always a pleasure to see someone who's really good at what they do. An interesting evening!