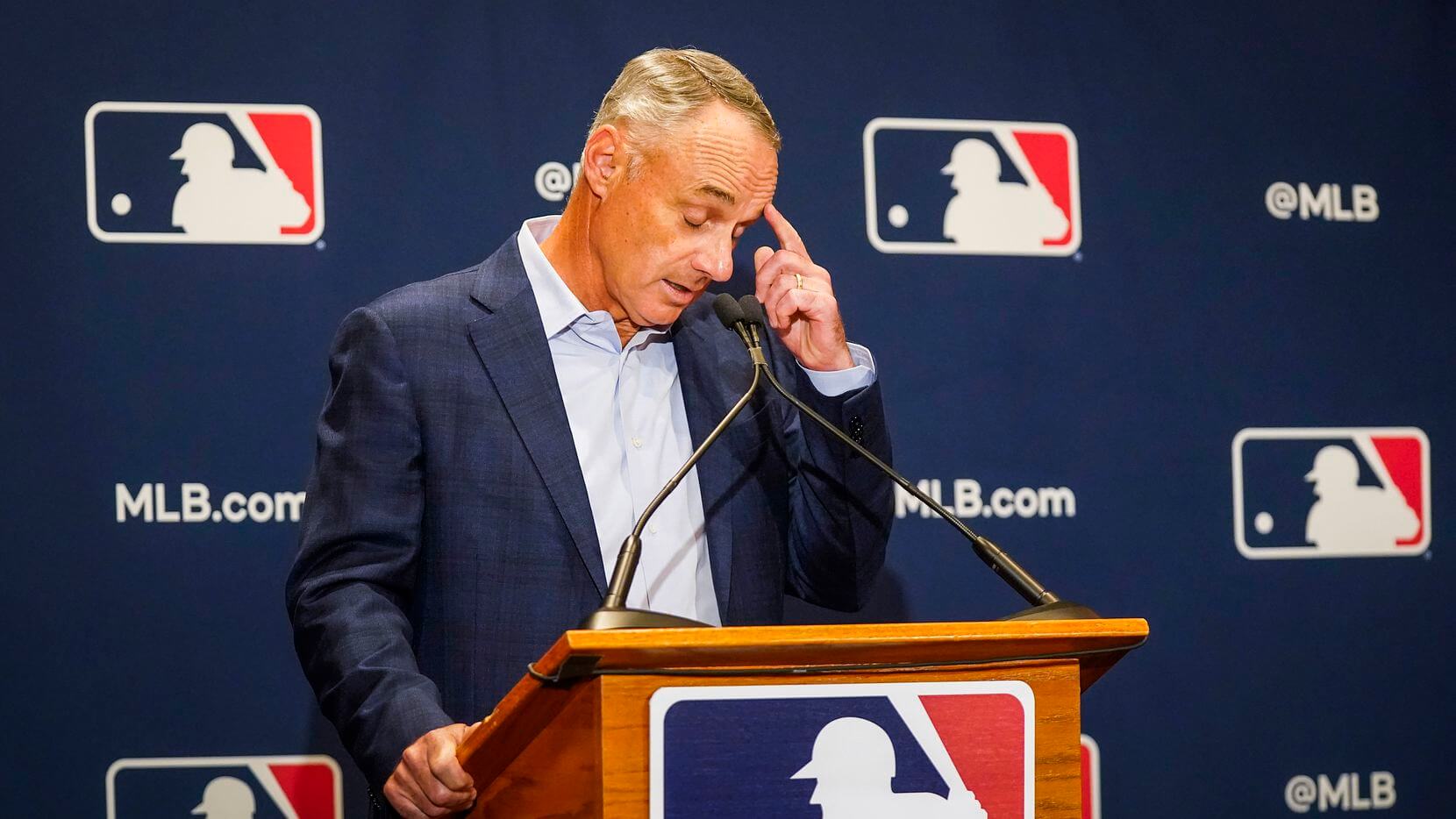 MLB commissioner Rob Manfred is unquestionably the worst thing ever to happen to baseball uniforms and aesthetics. In the relatively short time since he took office on Jan. 25, 2015, he has managed to destroy something many of us hold dear with what must grudgingly be acknowledged to be an impressive degree of ruthless efficiency. To prove this, let Facts be submitted to a candid world:
• He has sold the side of the cap to New Era.
• He has sold the chest of the jersey to Nike.
• He has sold the back of base coaches' helmets to Rawlings.
• He has expanded the use of unsightly holiday uniforms from a single day to three-, four-, and even five-day holiday "weekends."
• He has approved the use of a cap that mischaracterized the history of our most significant national holiday.
• He has used a minor holiday that most Americans didn't even realize existed, Armed Forces Day, as another excuse for teams to wear camouflage.
• He has needlessly added the MLB logo, which already appeared on caps, helmets, jerseys, undershirts, and more, to the back belt loop of the pants.
• He has struck a deal with a new sock supplier that has resulted in players wearing wildly inconsistent (and often embarrassingly cheesy) hosiery styles, all of them needlessly adorned with both a maker's mark and the MLB logo.
• He has overseen the advent of Players Weekend, the most recent edition of which featured such awful uniforms that one of the sport's marquee franchises asked to be excused from wearing them (and was turned down).
• He has overseen the addition of uniform ads for games played in Mexico and London (the latter instance also featuring both teams wearing their home whites, thus presenting a false and misleading notion of our national pastime to a foreign audience).
• He has added advertising patches to the umpires' uniforms.
• He has discarded the rich aesthetic heritage of the MLB All-Star Game, which had stood alone as the best of the major sports' all-star showcases, and replaced it with a depressing assortment of design mediocrity.
• He has allowed ads on the field, even during the World Series.
Obviously, some of these offenses are worse than others. Taken collectively, though, they reflect a steady chipping away at the baseball uniform's integrity, and a callous disregard for the sport's aesthetics. History will not judge him kindly, and neither should we.
This list will be updated as new developments warrant.