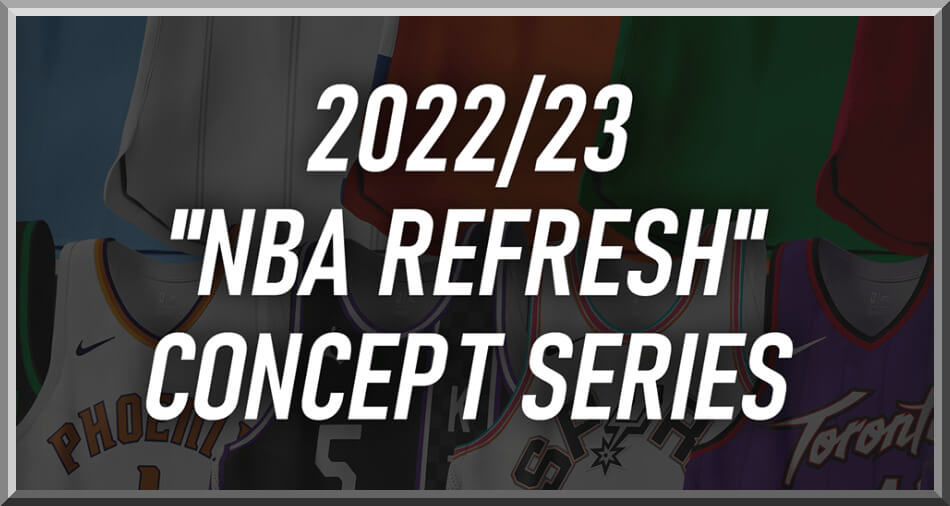 By Phil Hecken
Follow @PhilHecken

Good Saturday morning, Uni Watch crew. I hope everyone has had a good week!
Got a fun one for you today. As you're all aware, I love to feature concepts from uniform designers occasionally, and today I'm pleased to re-introduce Casey Vitelli, whose work has been featured on Uni Watch before, most recently last summer, when he brought us a look at several NBA "Earned" Edition jerseys for sixteen clubs. Casey is back today with Part I of an entire leaguewide set of jersey and court concepts, featuring a white and several dark designs (all of which have cringeworthy names given to them by Nike), and none of which have any annoying uni ads. Some are quite traditional but with a slight historical twist, while others are a bit more out there. Enjoy!
• • • • •
2022-23 "NBA Refresh" Concept Series, Part I
by Casey Vitelli
A refreshing look to the NBA through my eyes. As a fan of basketball, and their jerseys, I always have had ideas on how teams could do designs differently. This project has taken 3 months to complete. I am extremely proud of this project and I hope you appreciate the effort put into this.
__________
Atlanta Hawks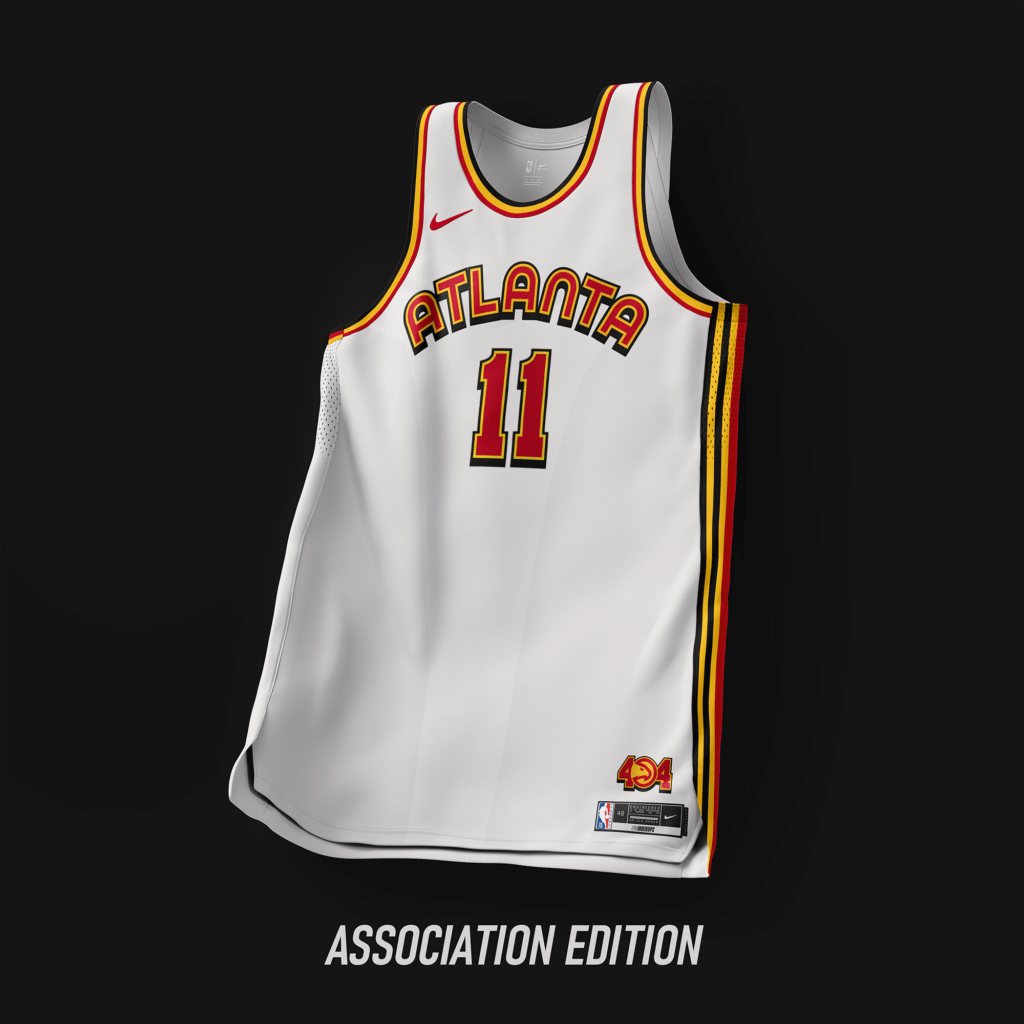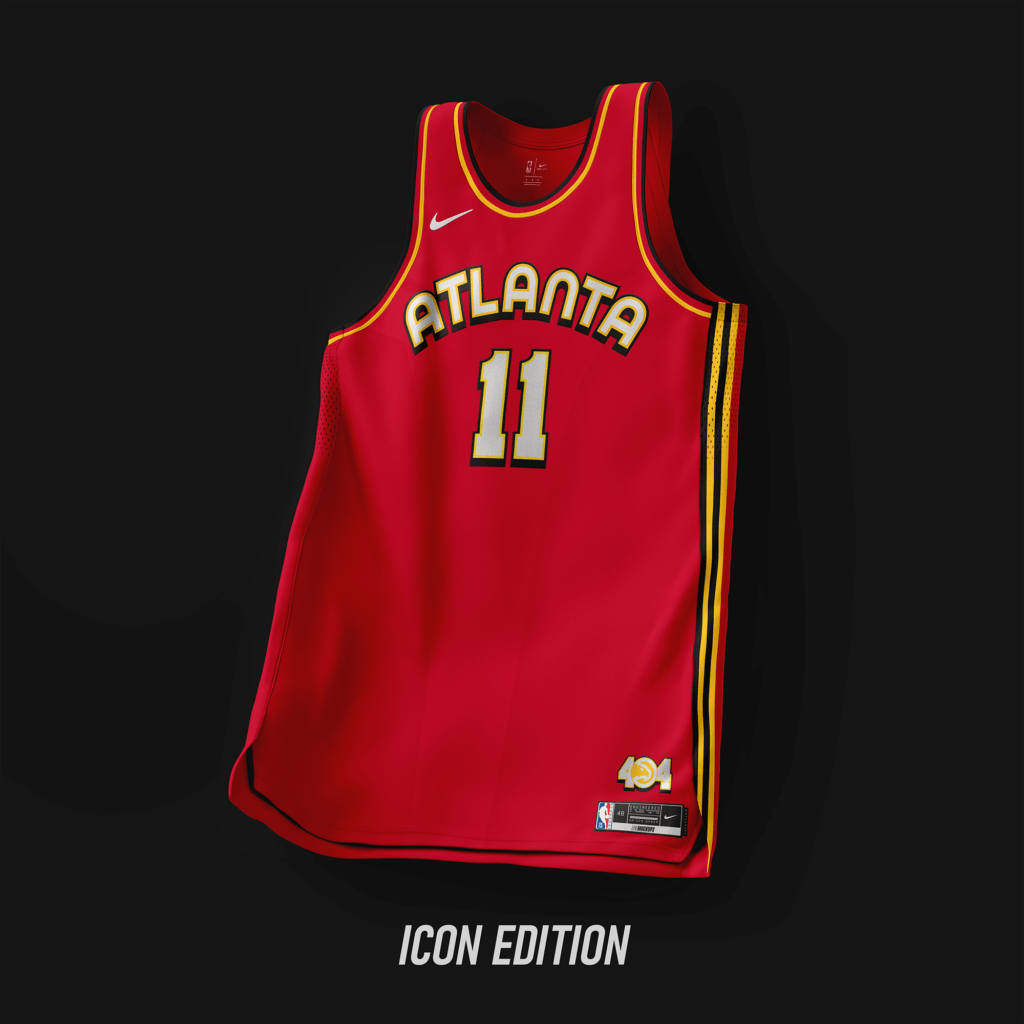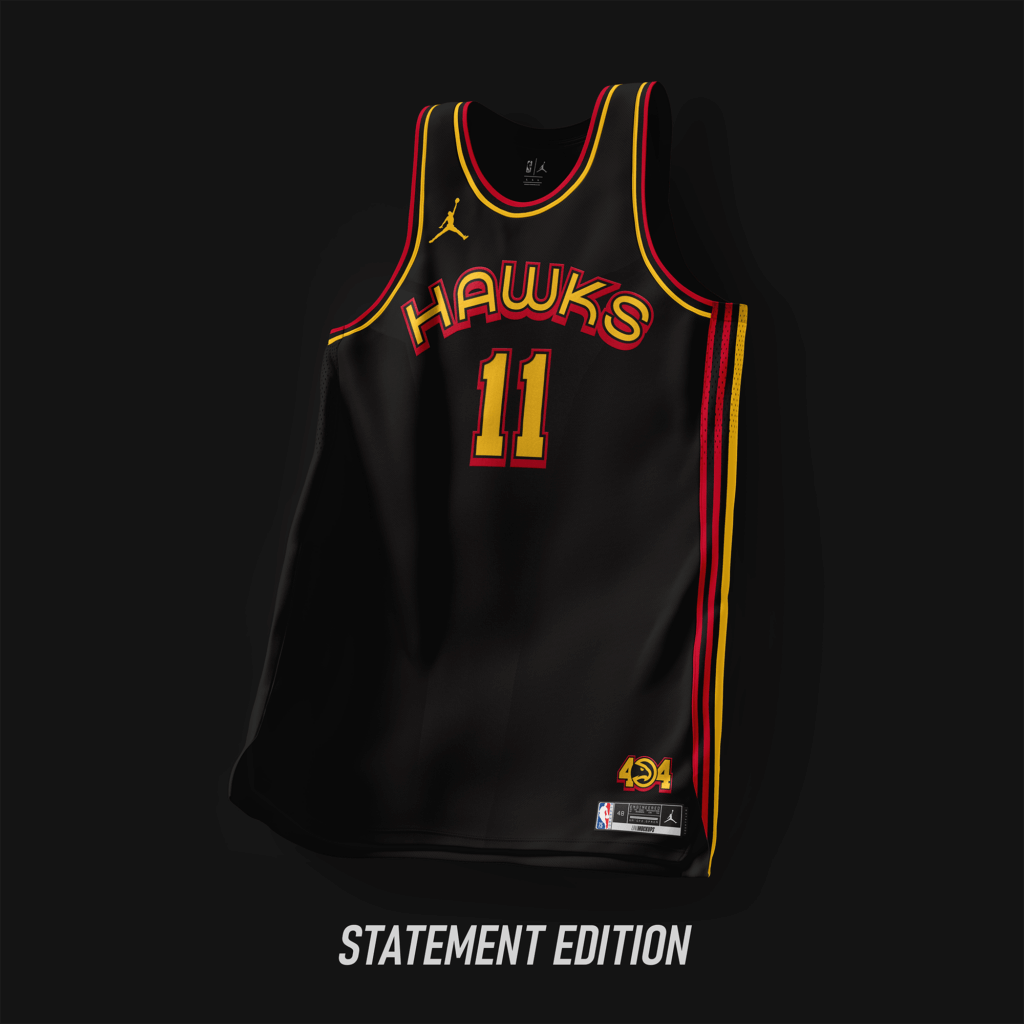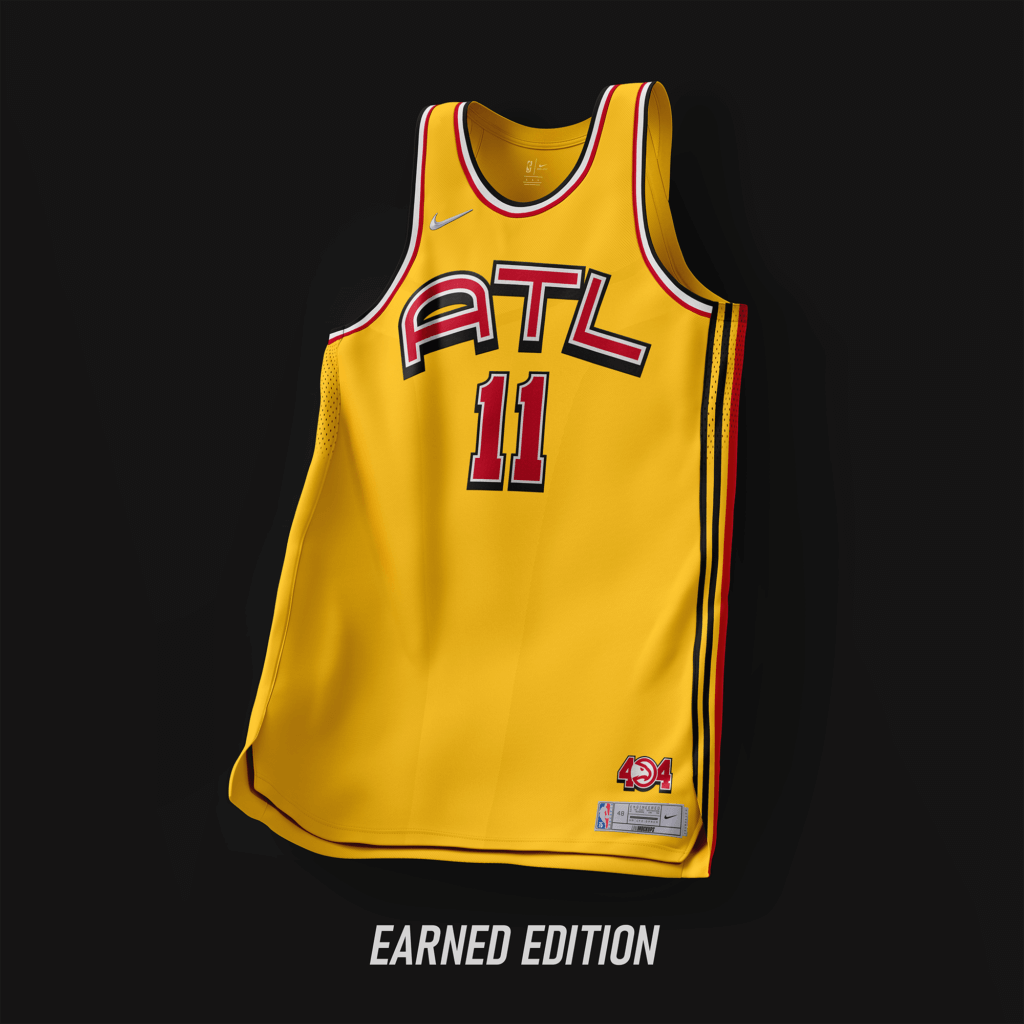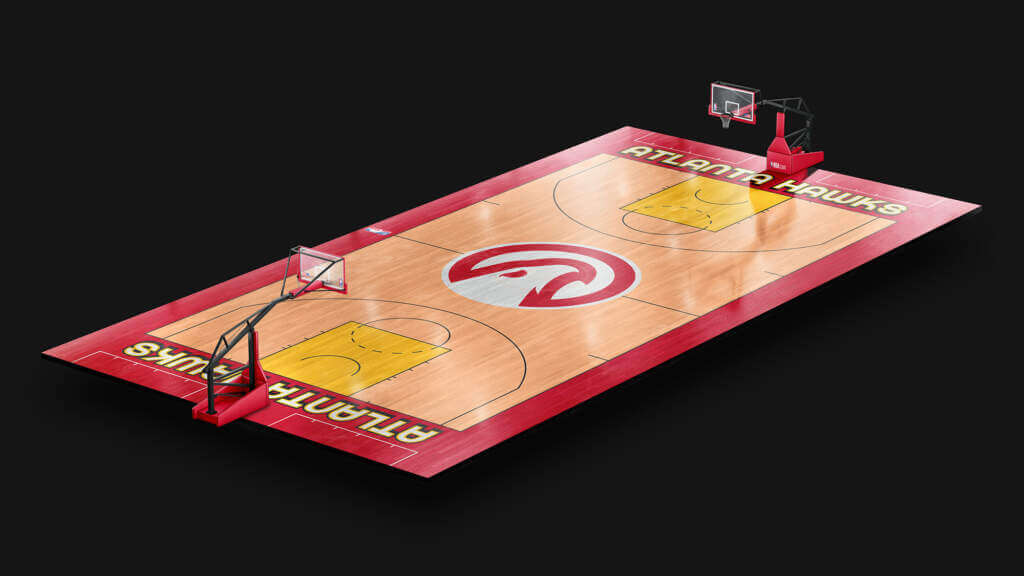 Keeping with the Red/Yellow/Black color scheme. Wordmark font is pulled from '70-'72 with the stroke/shadow mimicking the jerseys from '99-'07.
__________
Boston Celtics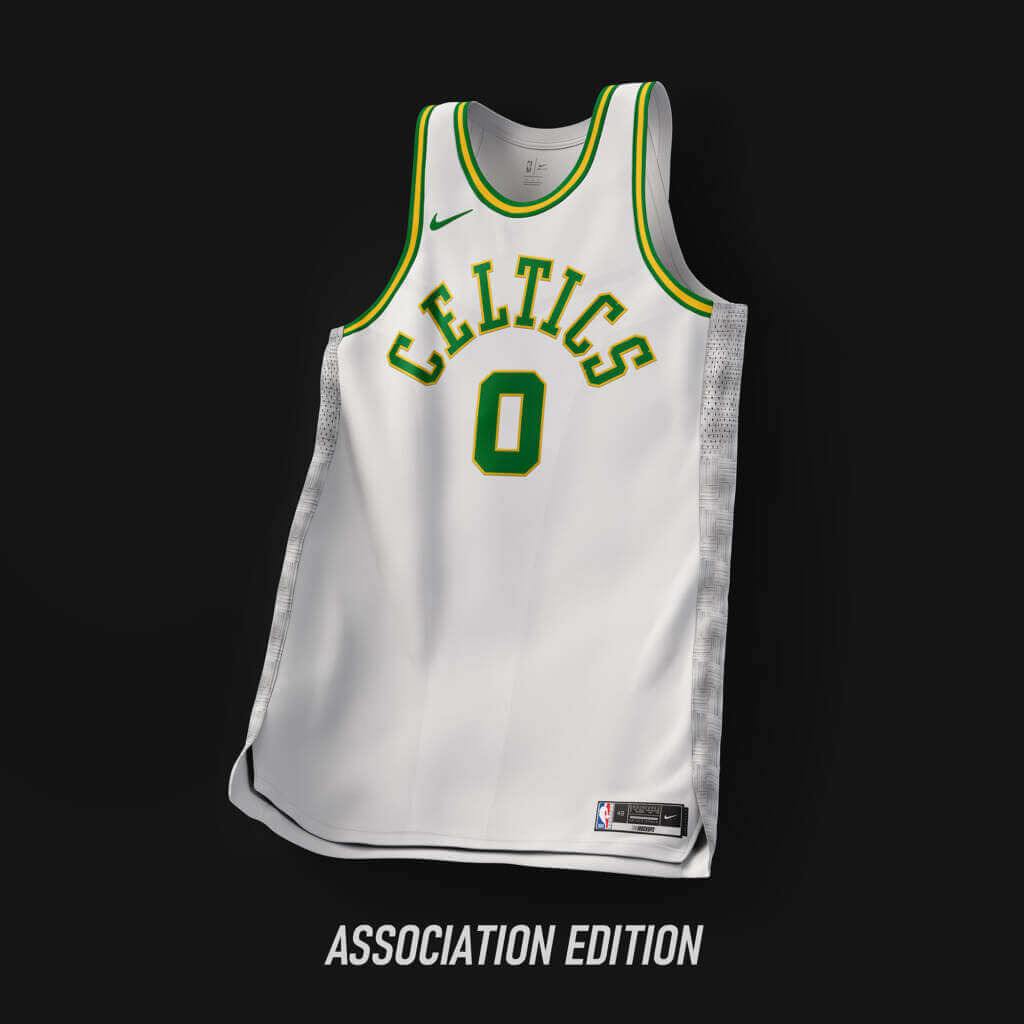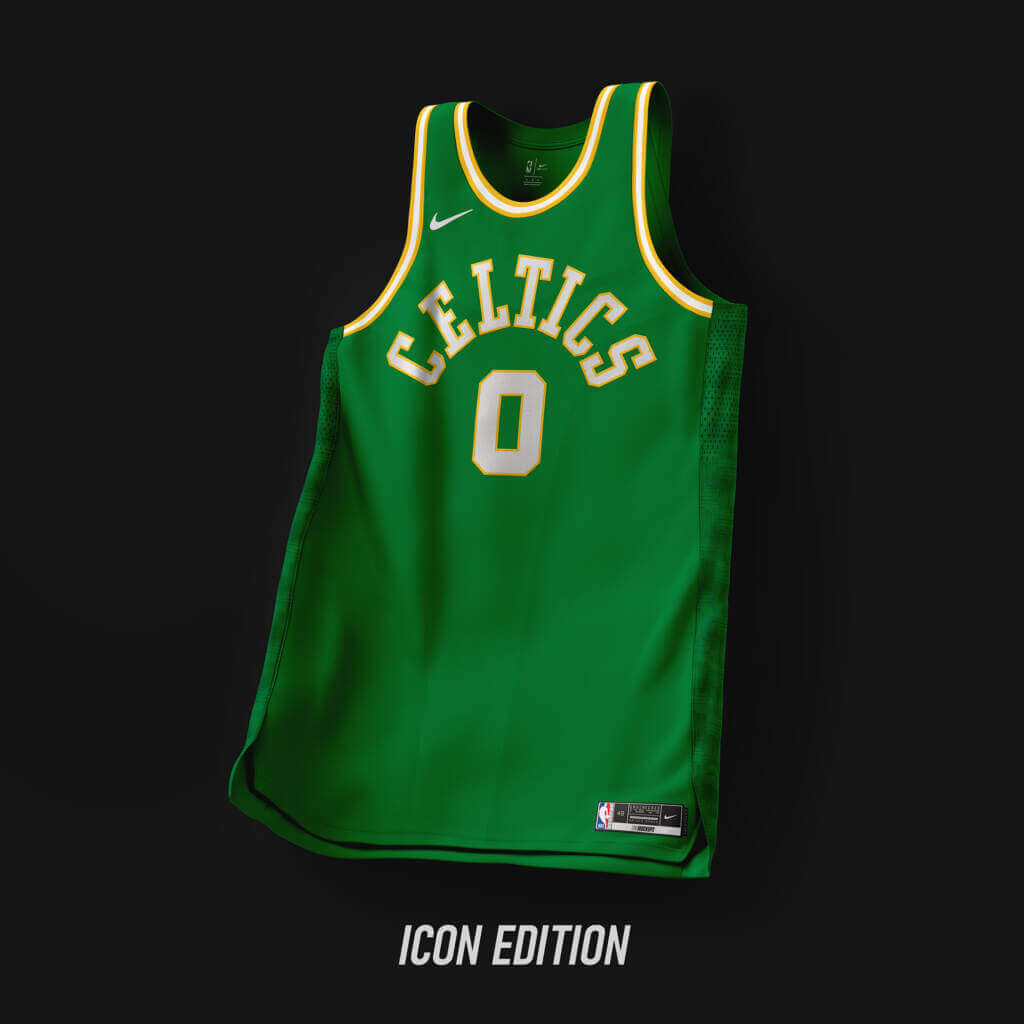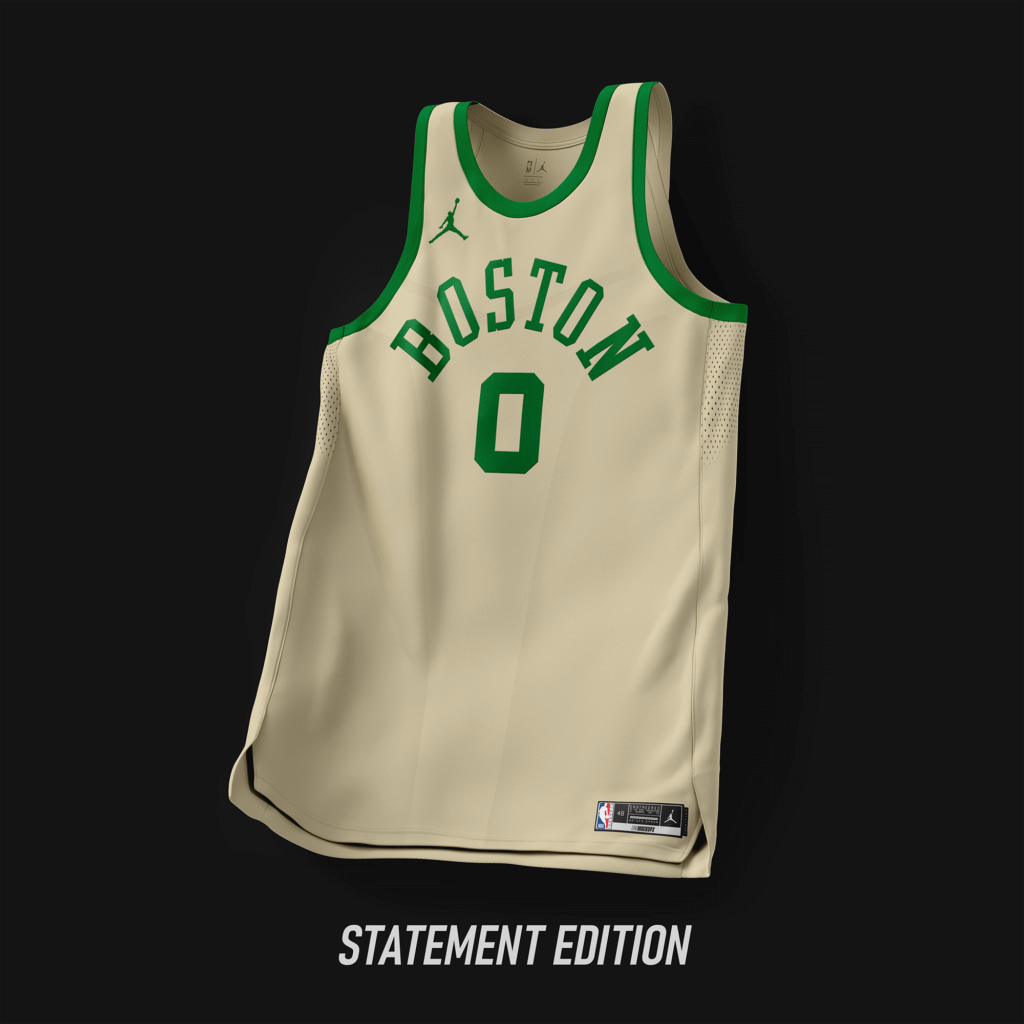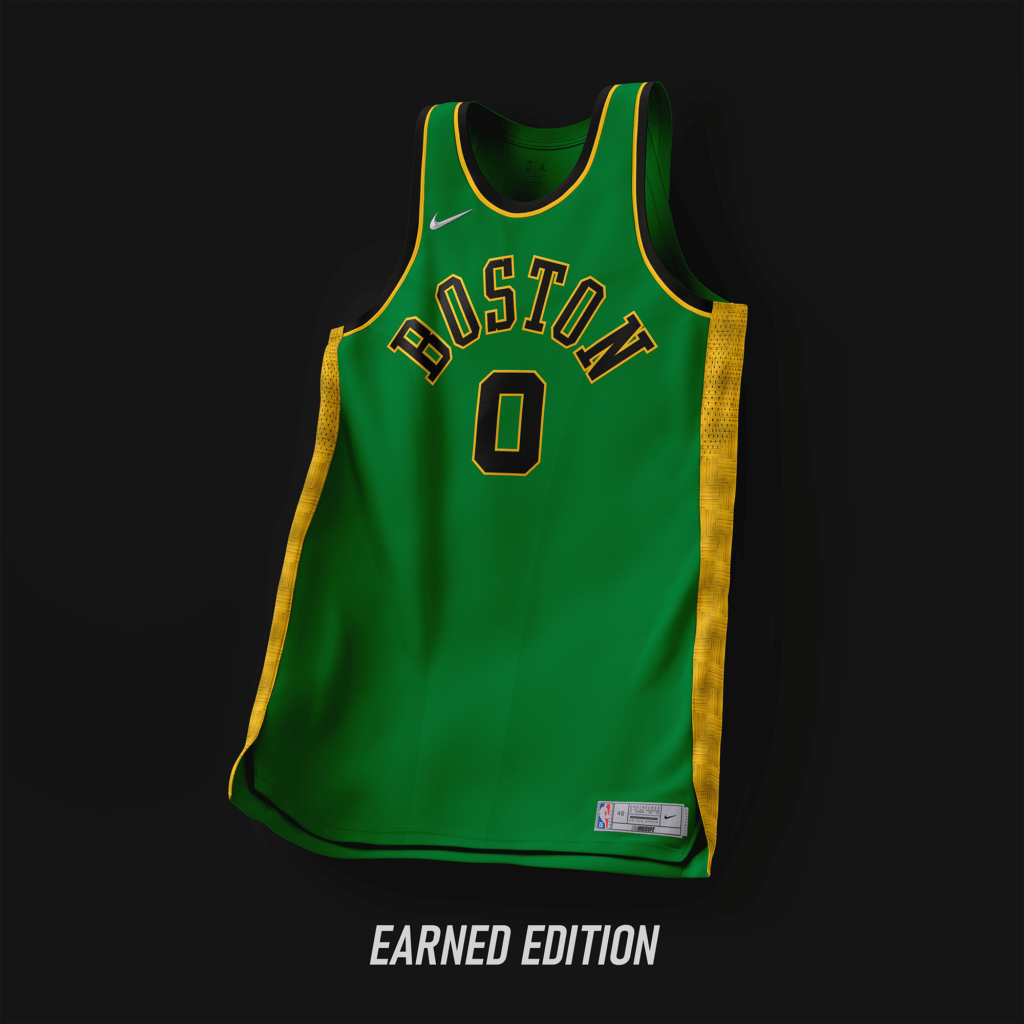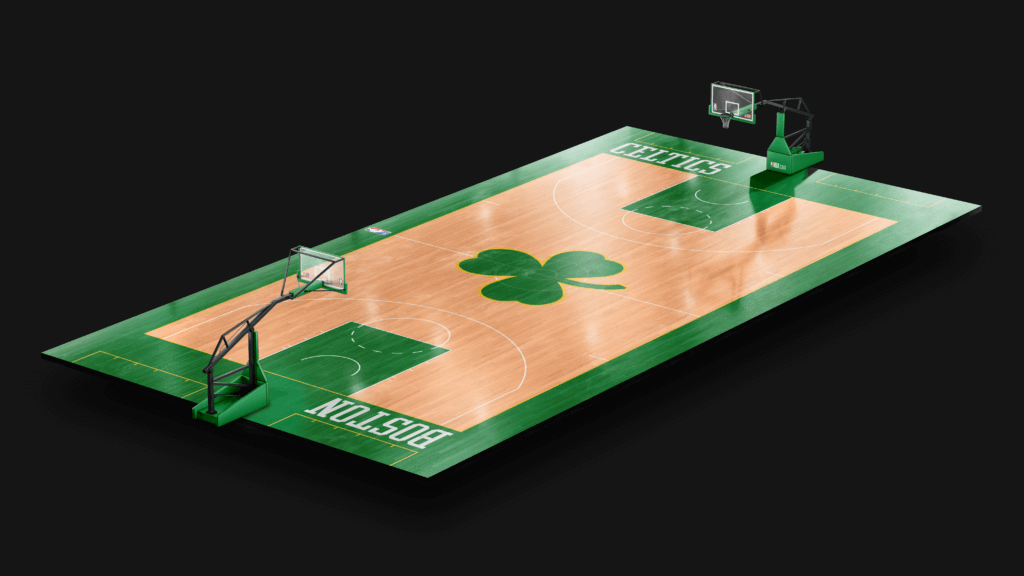 Keeping with tradition, with a subtle hint of parquet on the sides. Wordmark style pulled from '47-'69, with yellow added as an accent color.
__________
Brooklyn Nets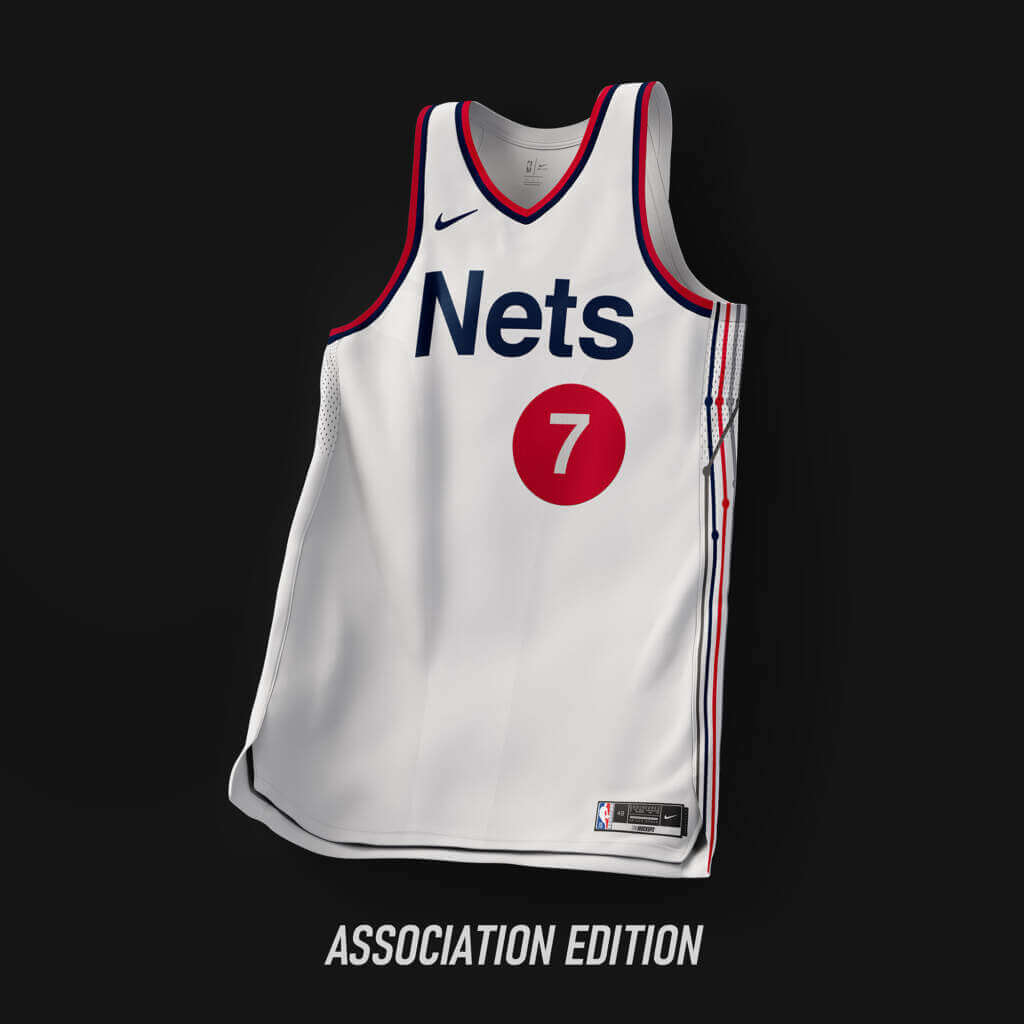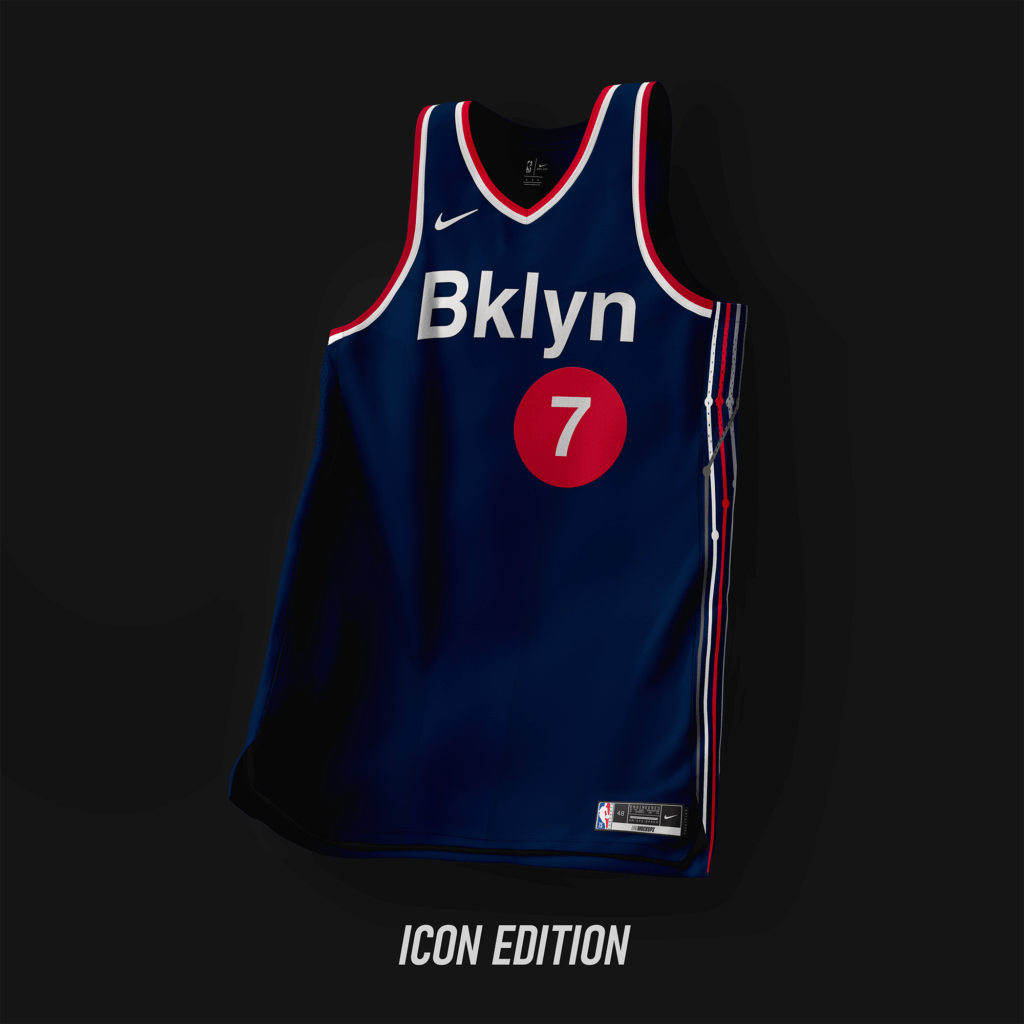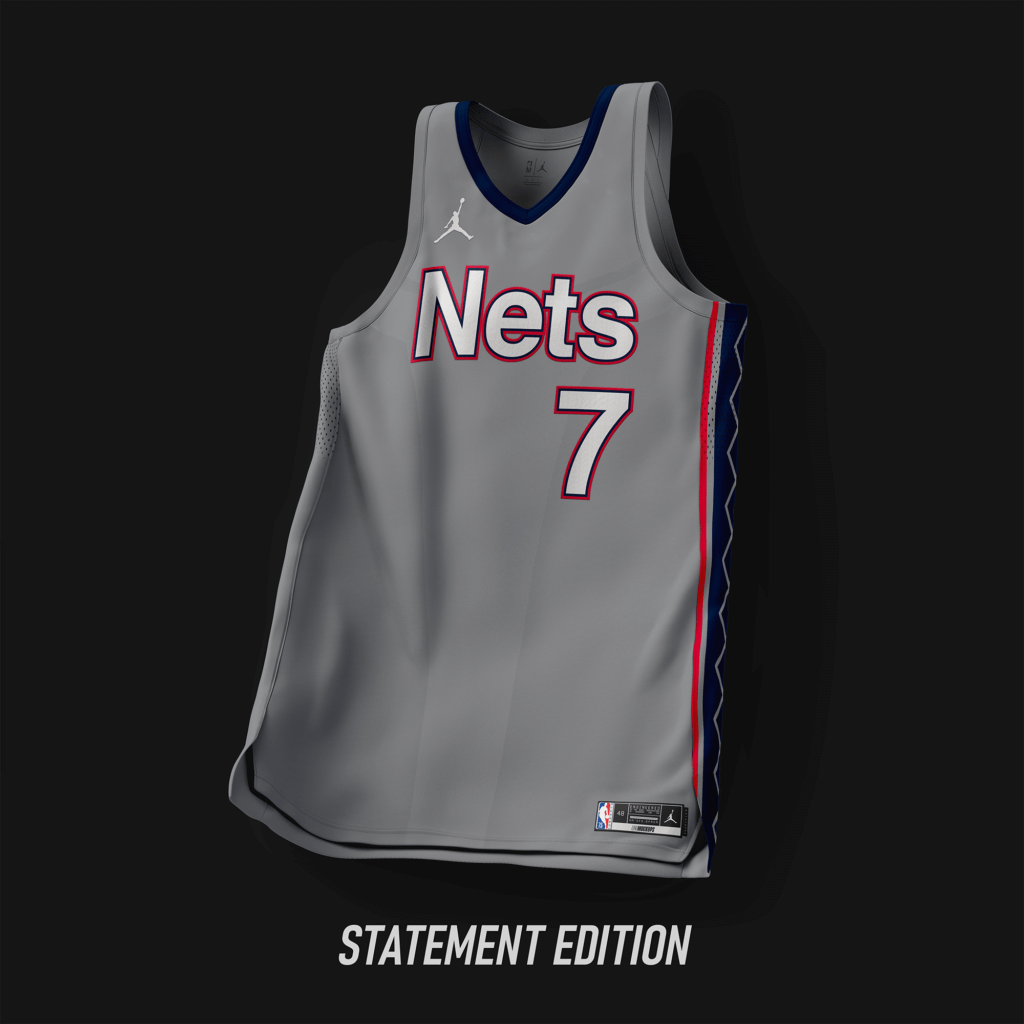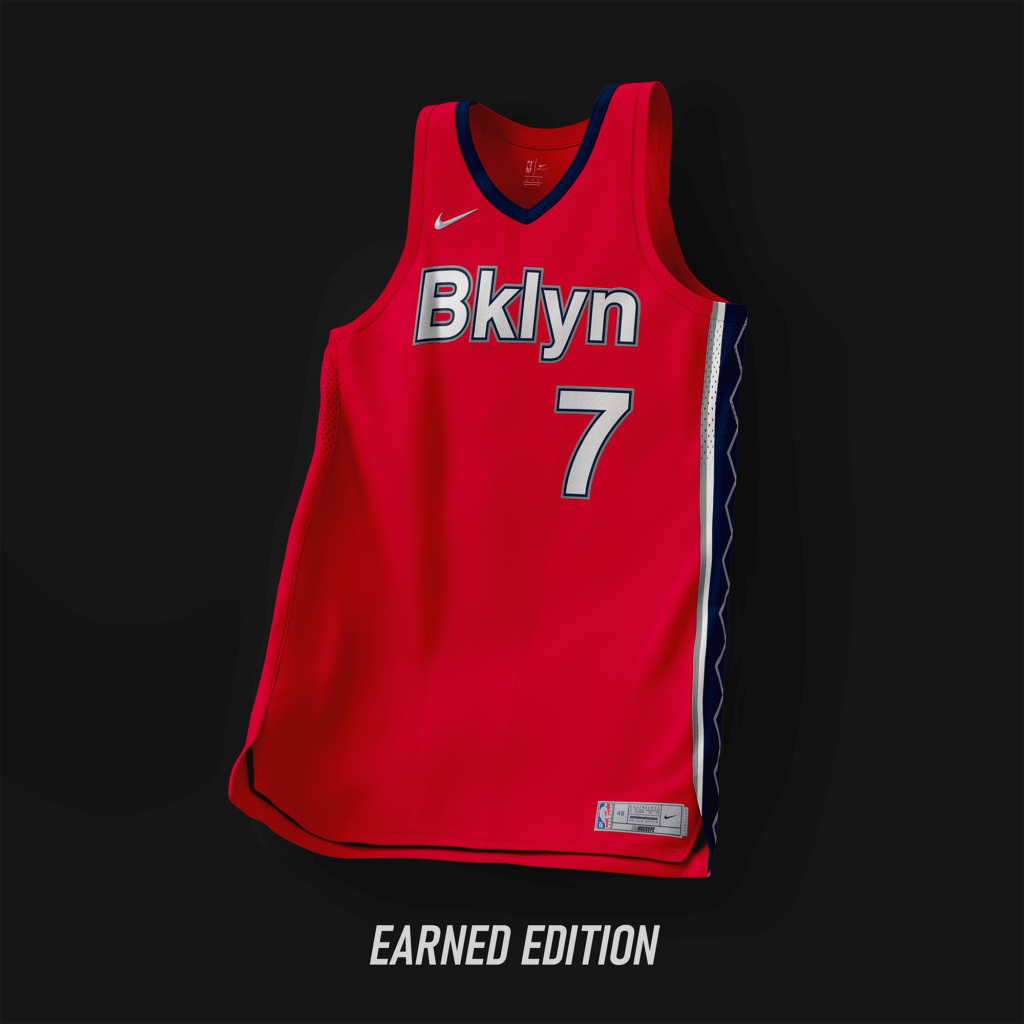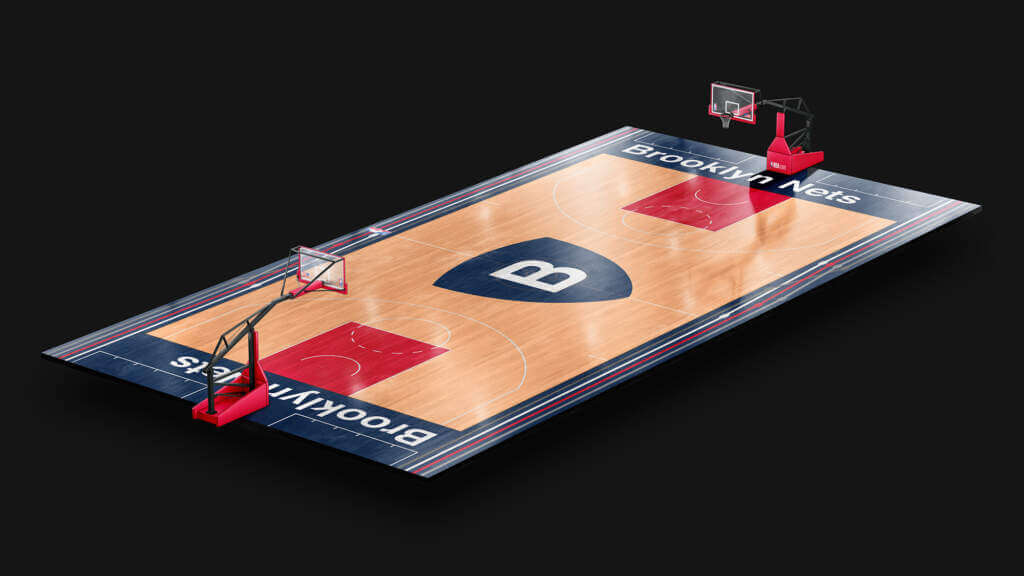 Back to navy/red/silver while keeping the subway style. Added nods to the '97-'12 set on the Statement/Earned editions.
__________
Charlotte Hornets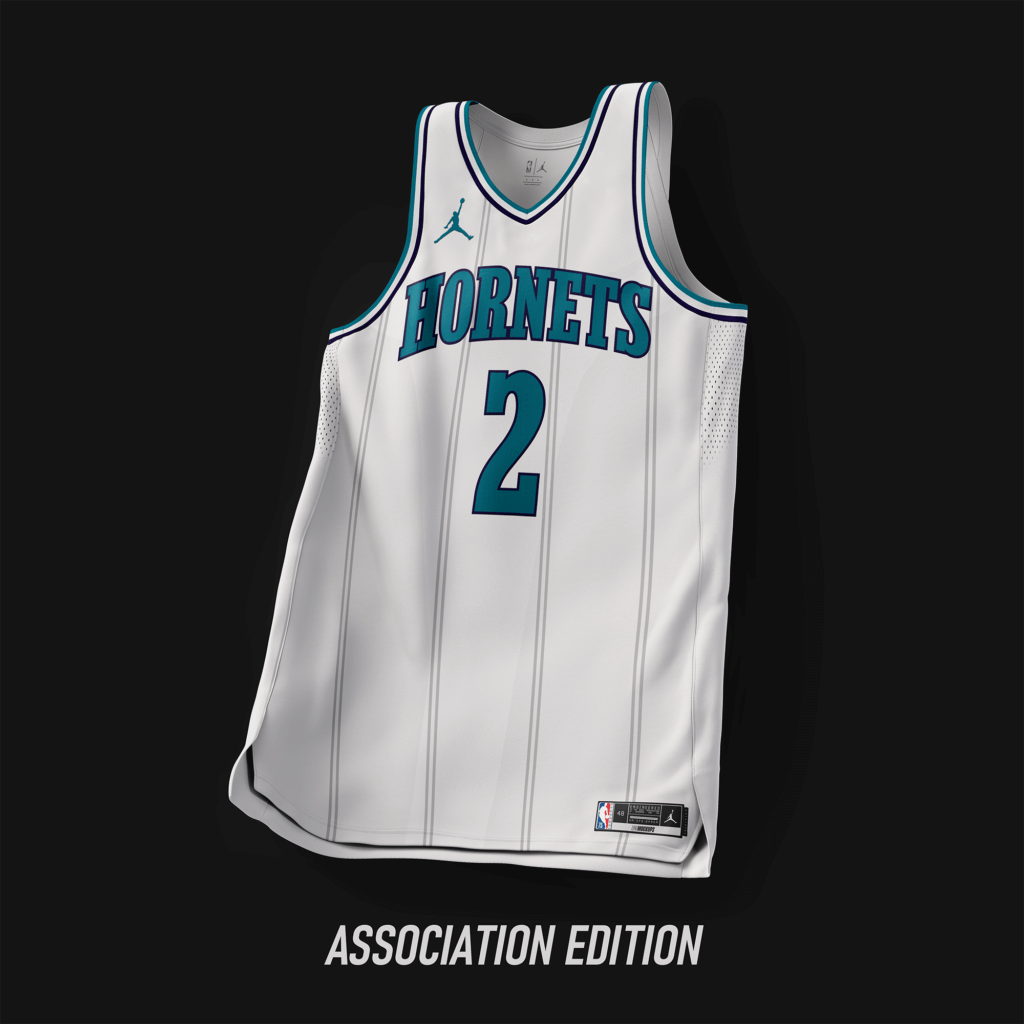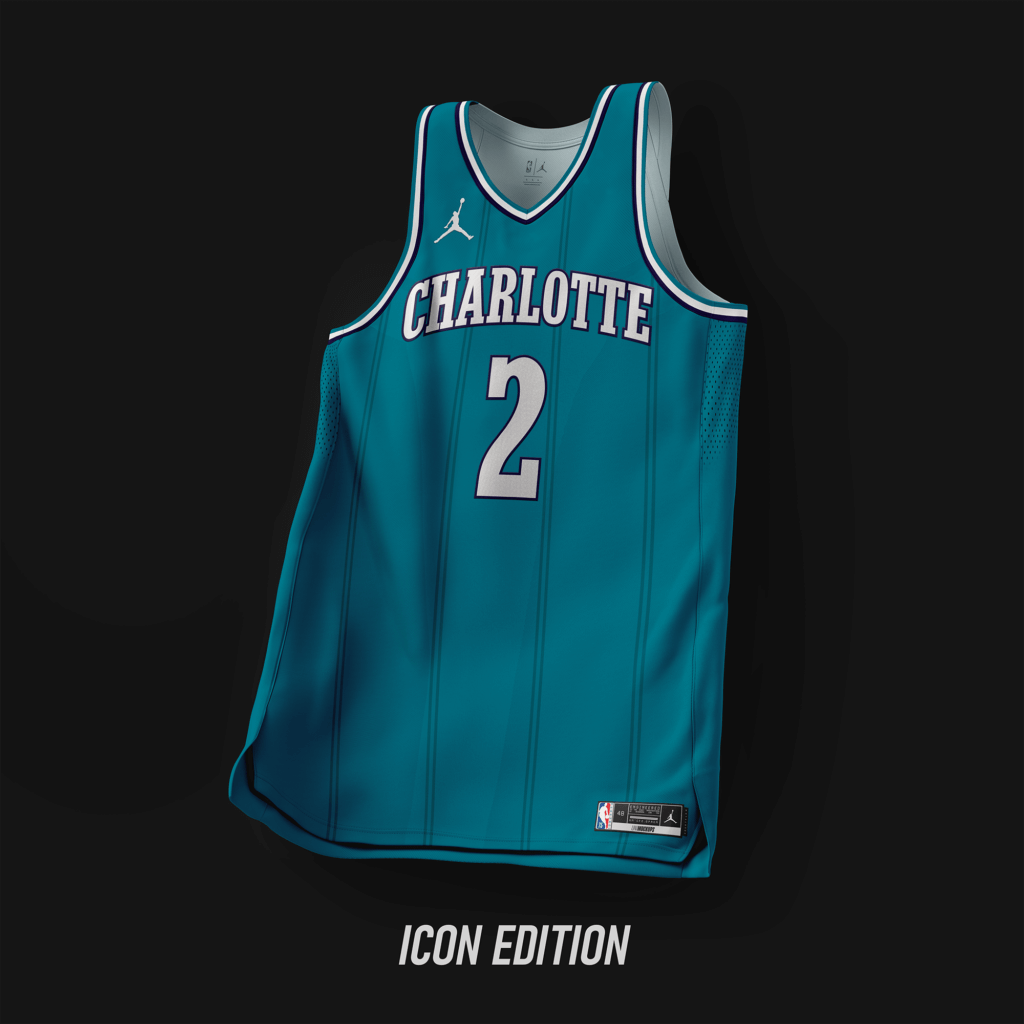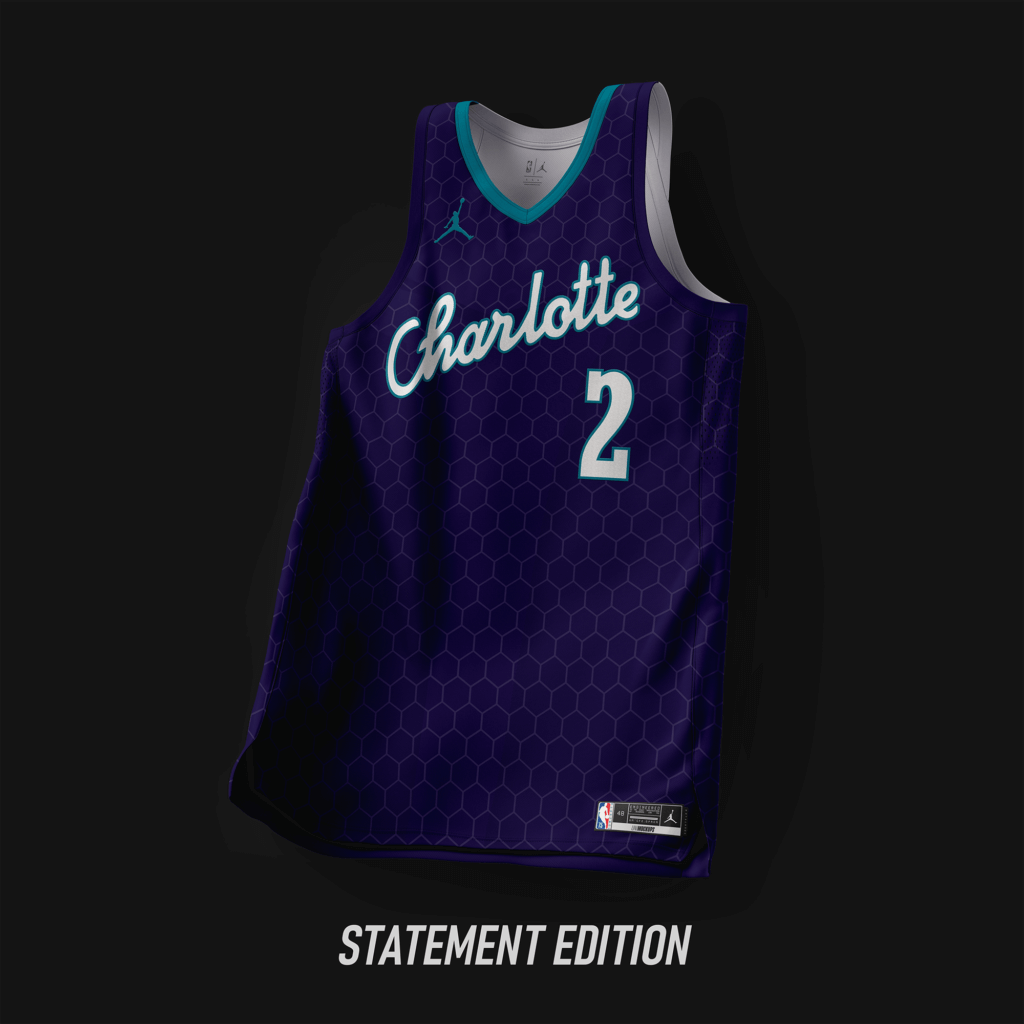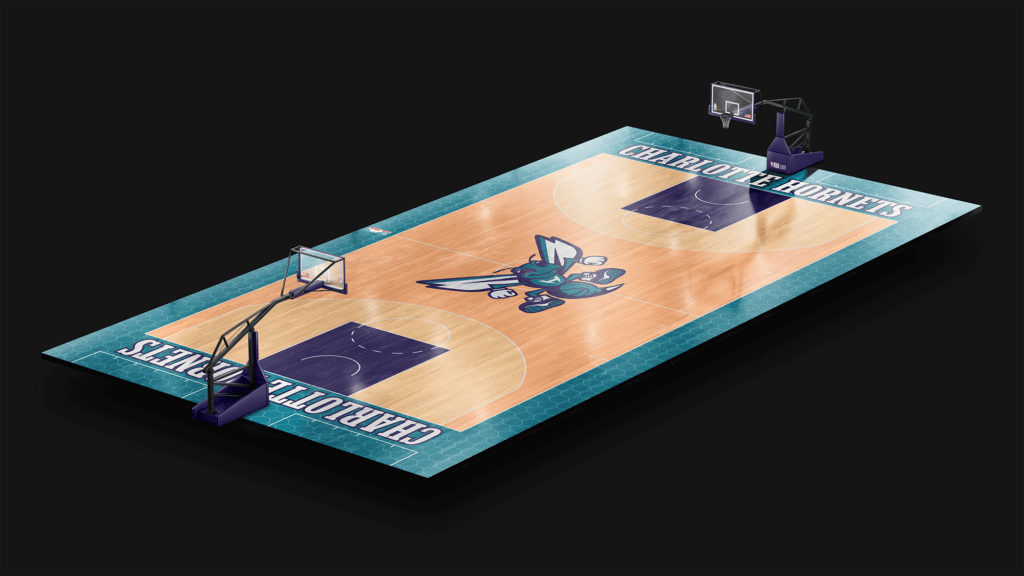 Keeping with the classic Hornets look. Custom font, similar to that of Hornets' past.
__________
Chicago Bulls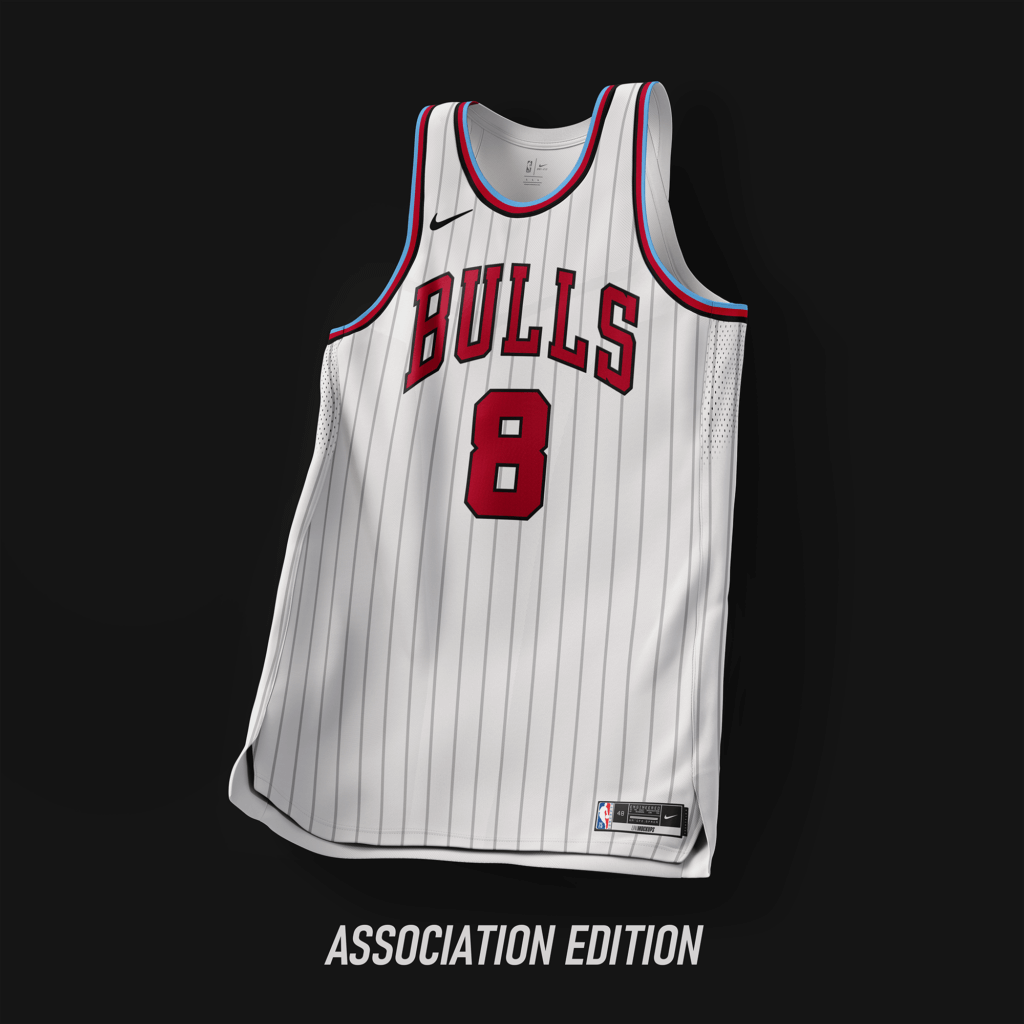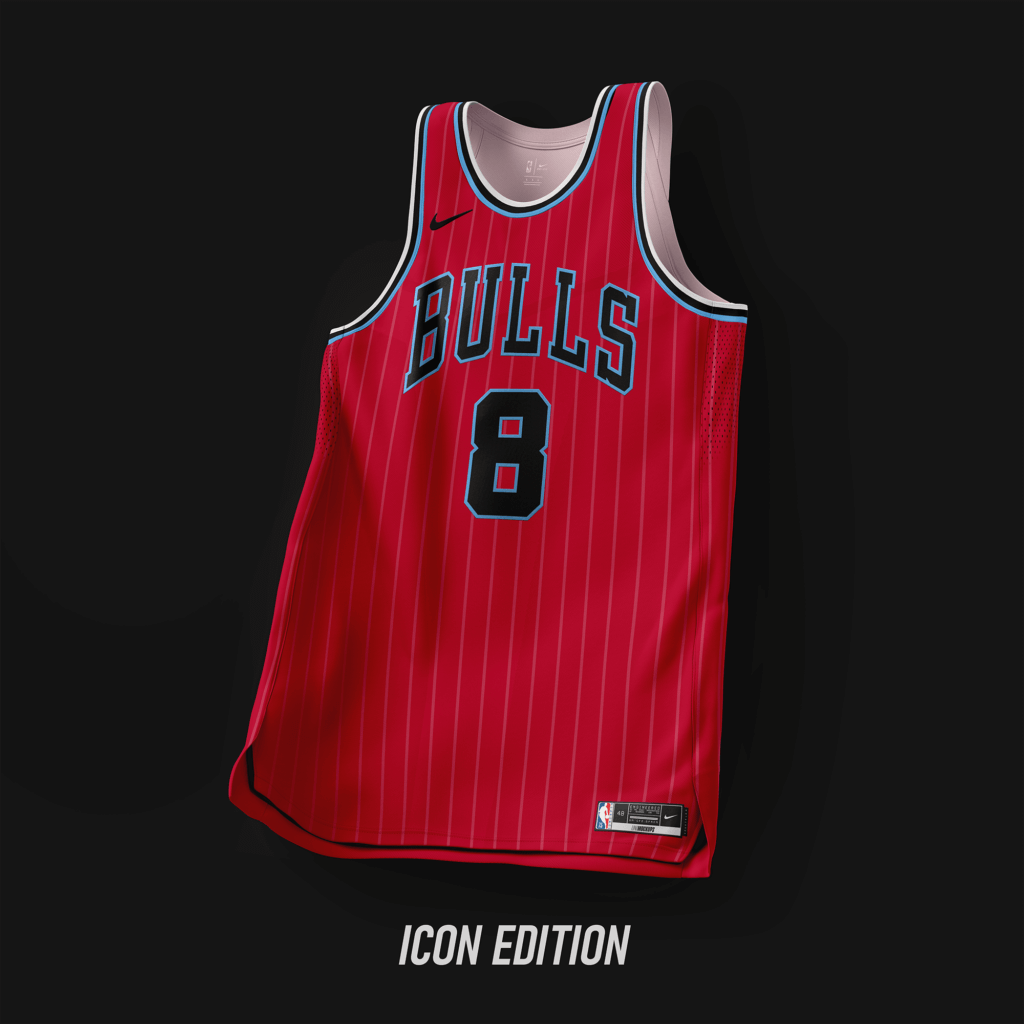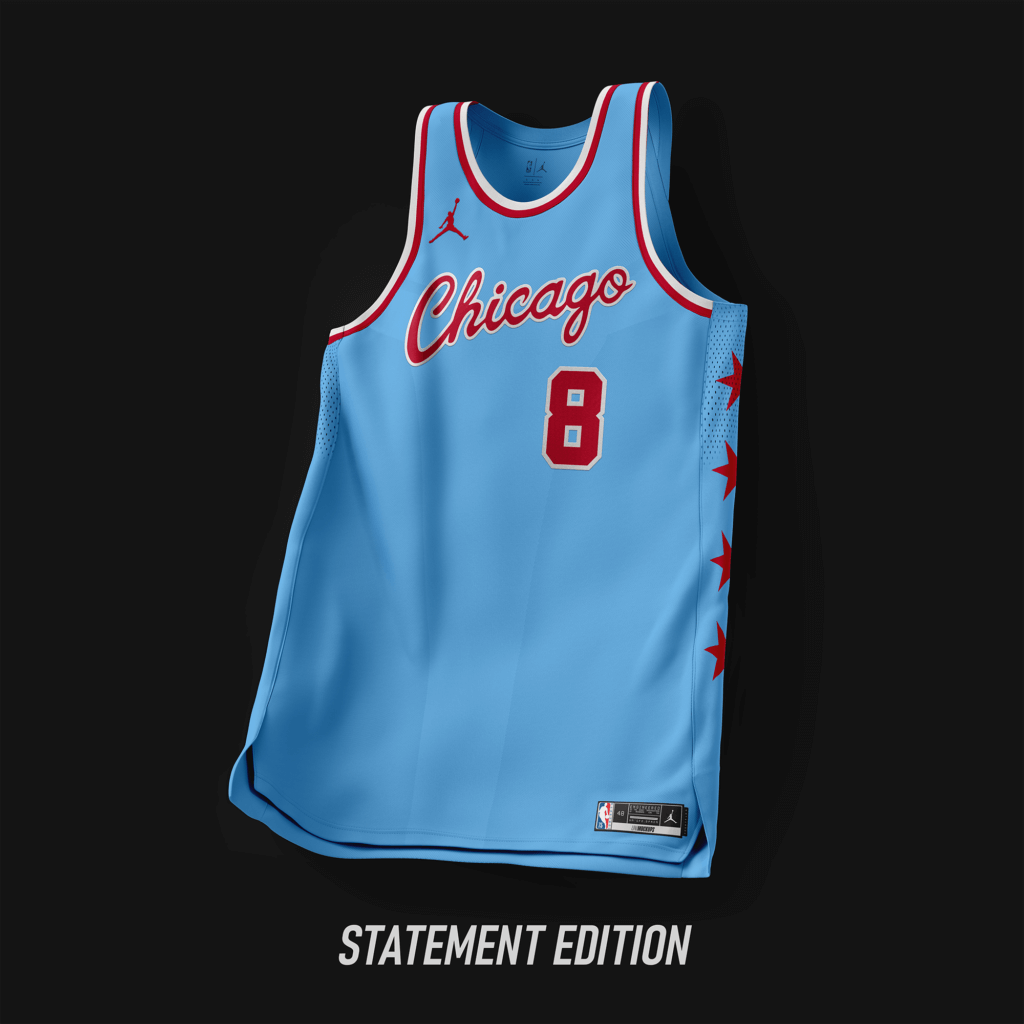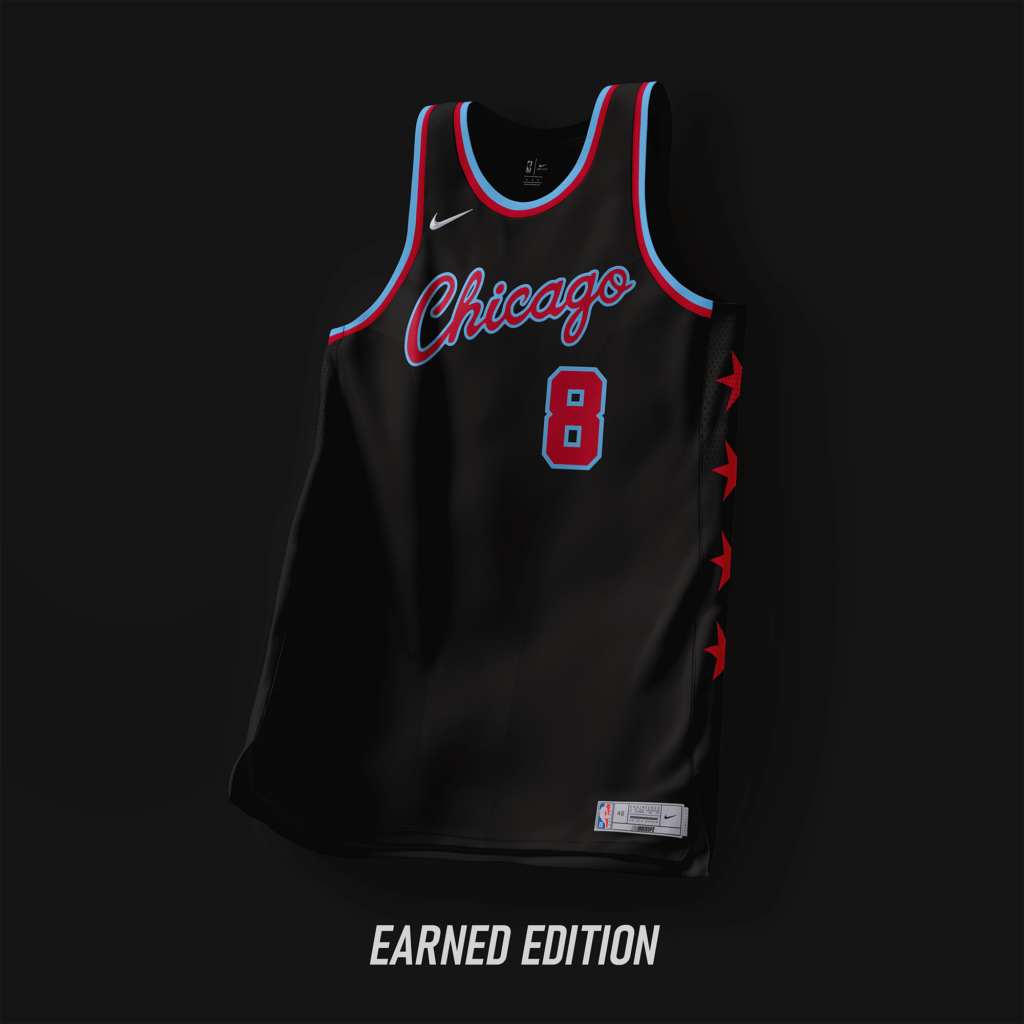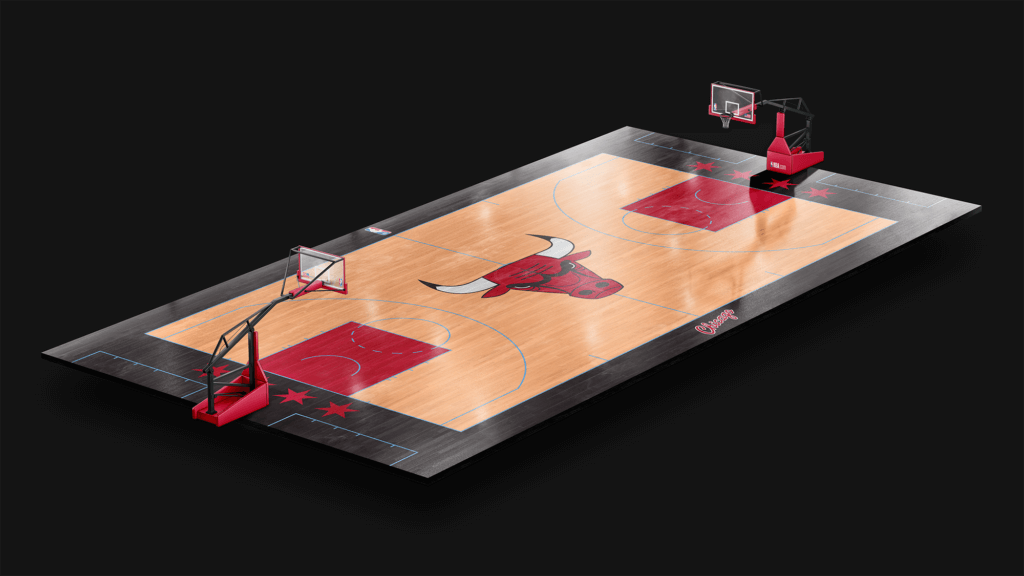 Adding sky blue from the Chicago flag. Keeping with the traditional Bulls' look.
__________
Cleveland Cavaliers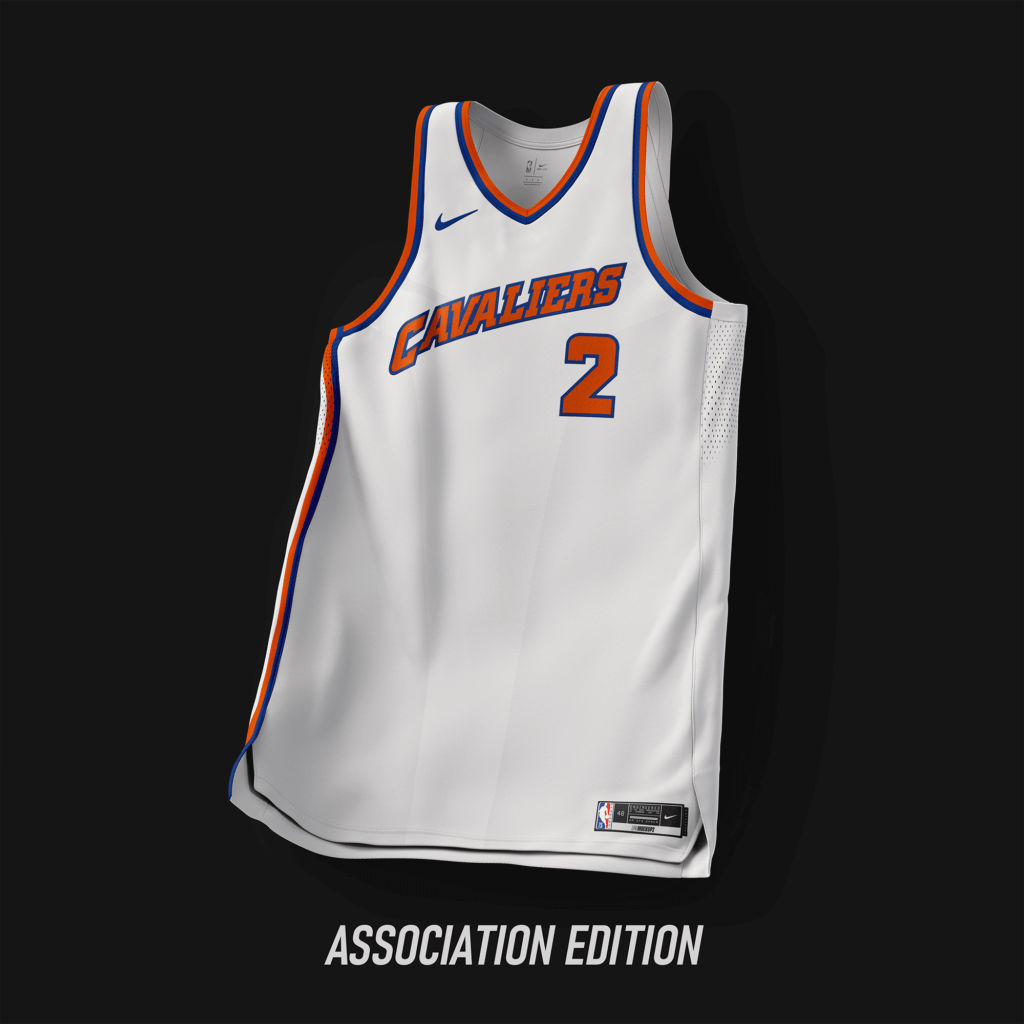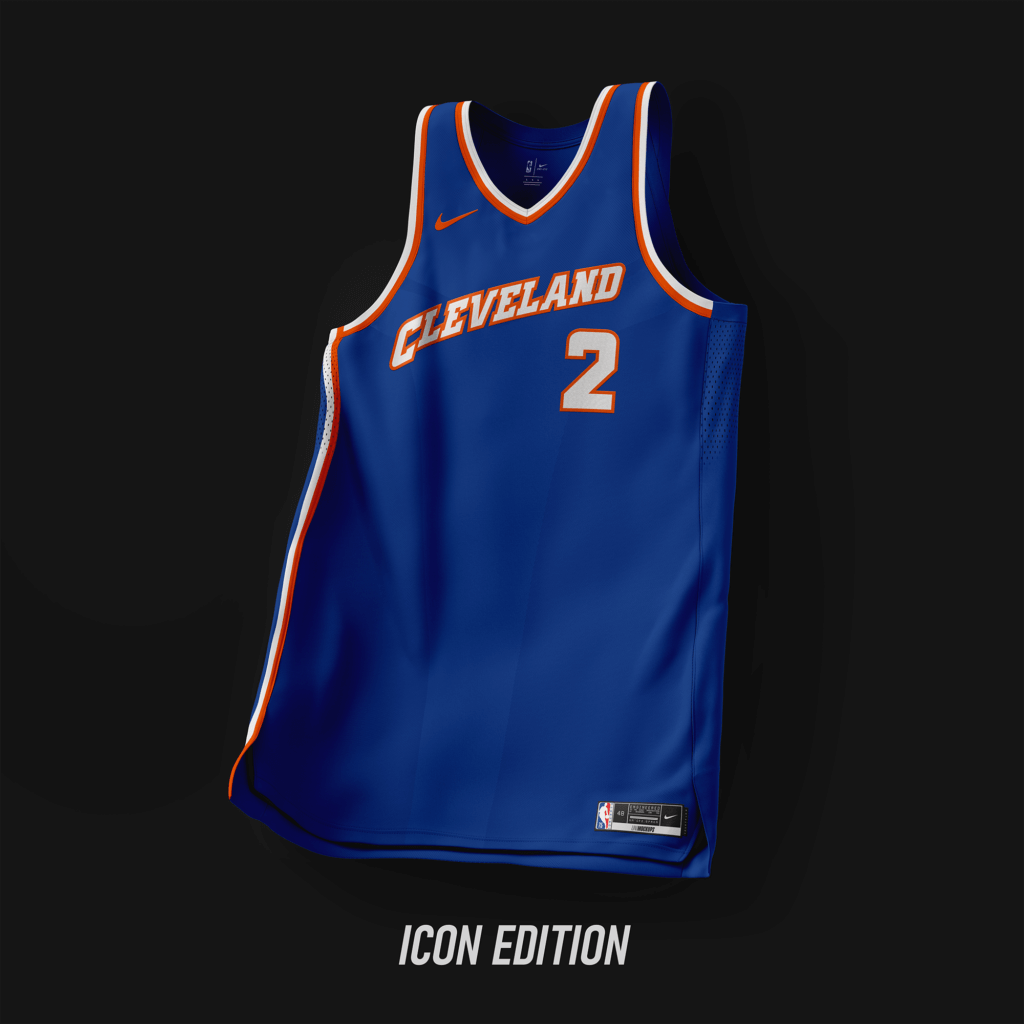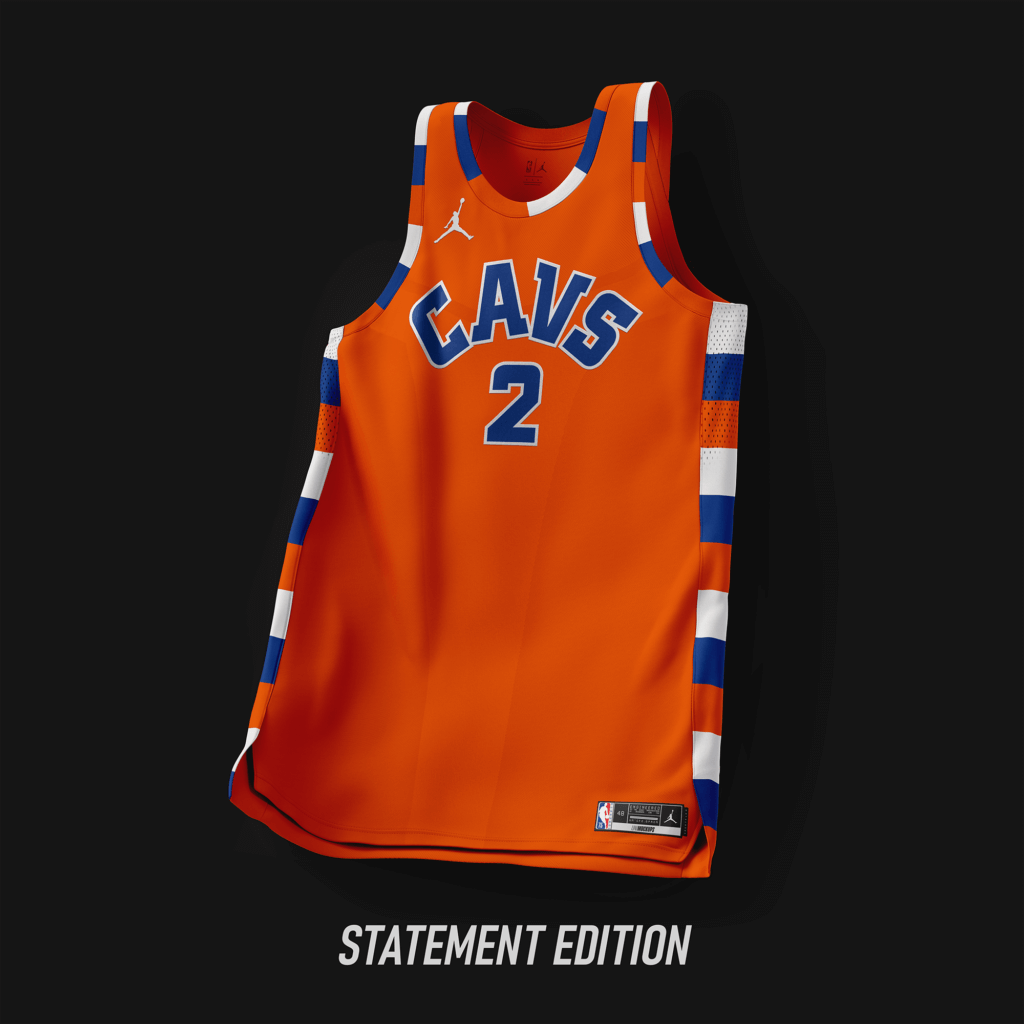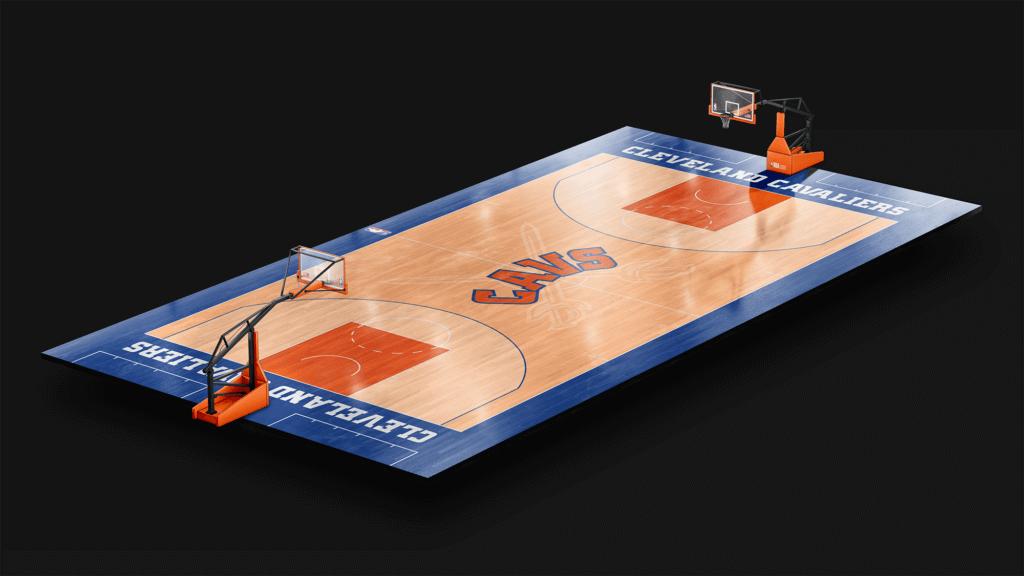 Back to Royal/Orange. Font based off the jerseys from '94-'03.
__________
Dallas Mavericks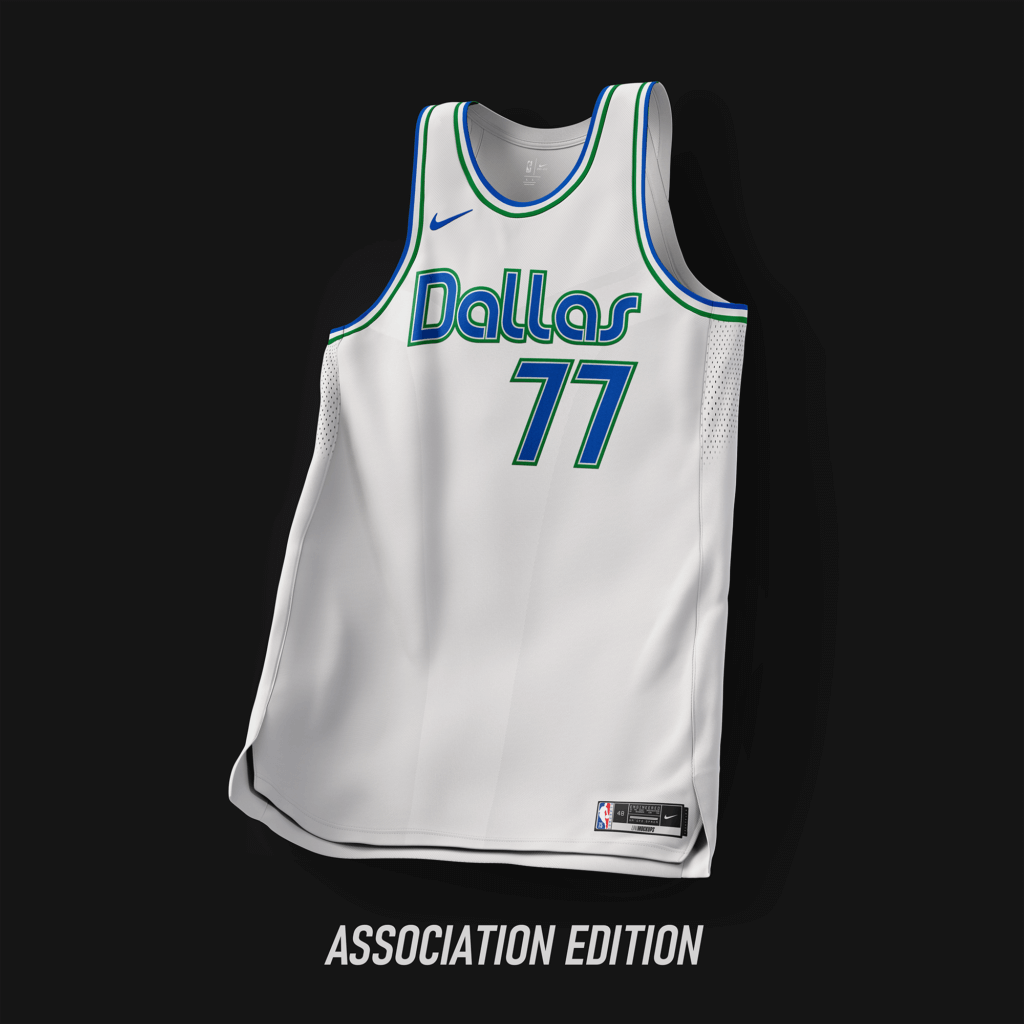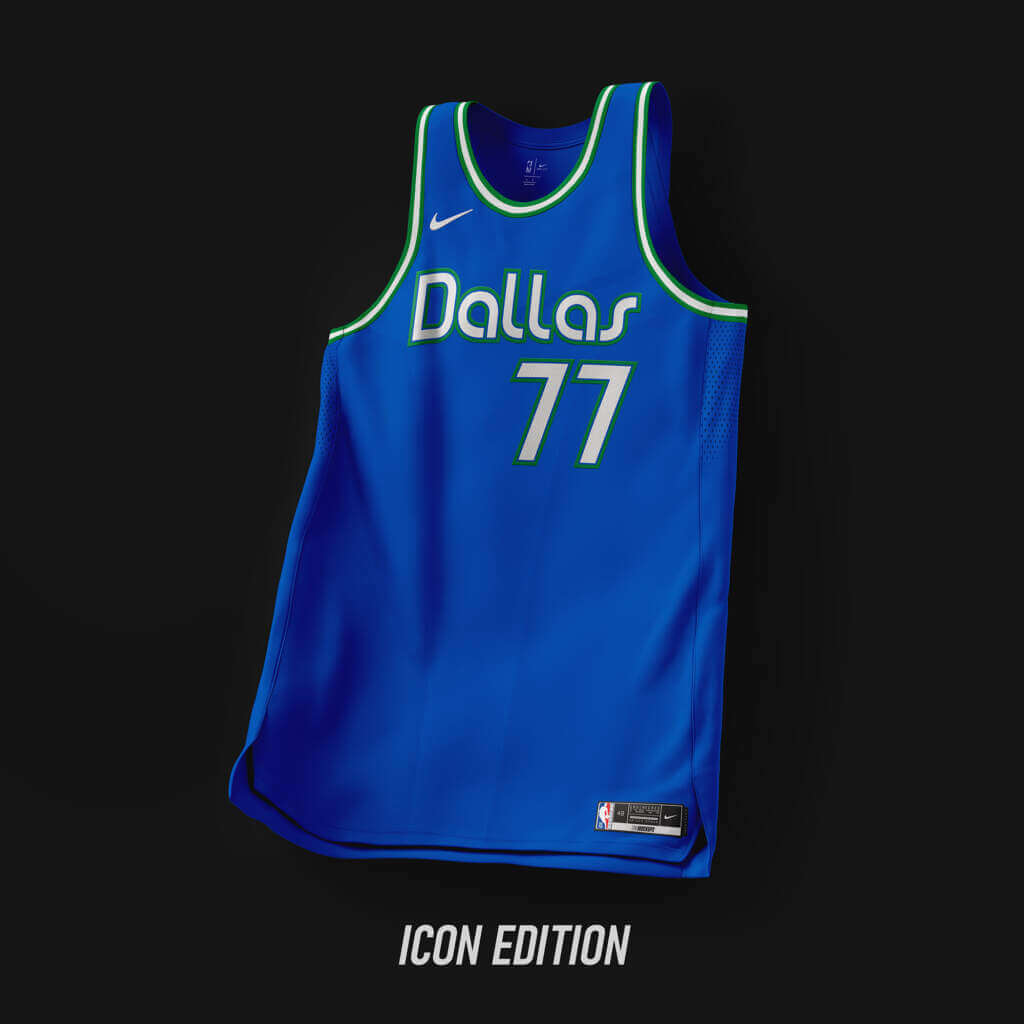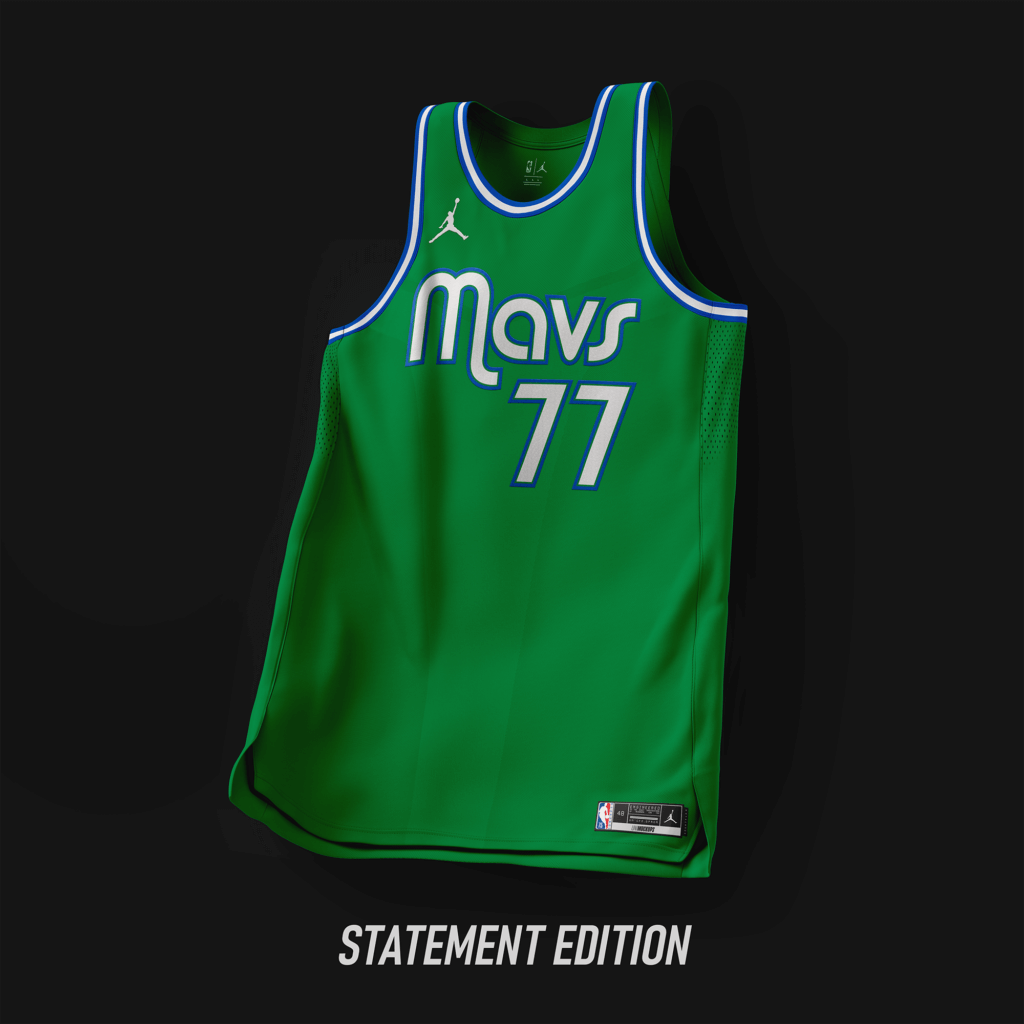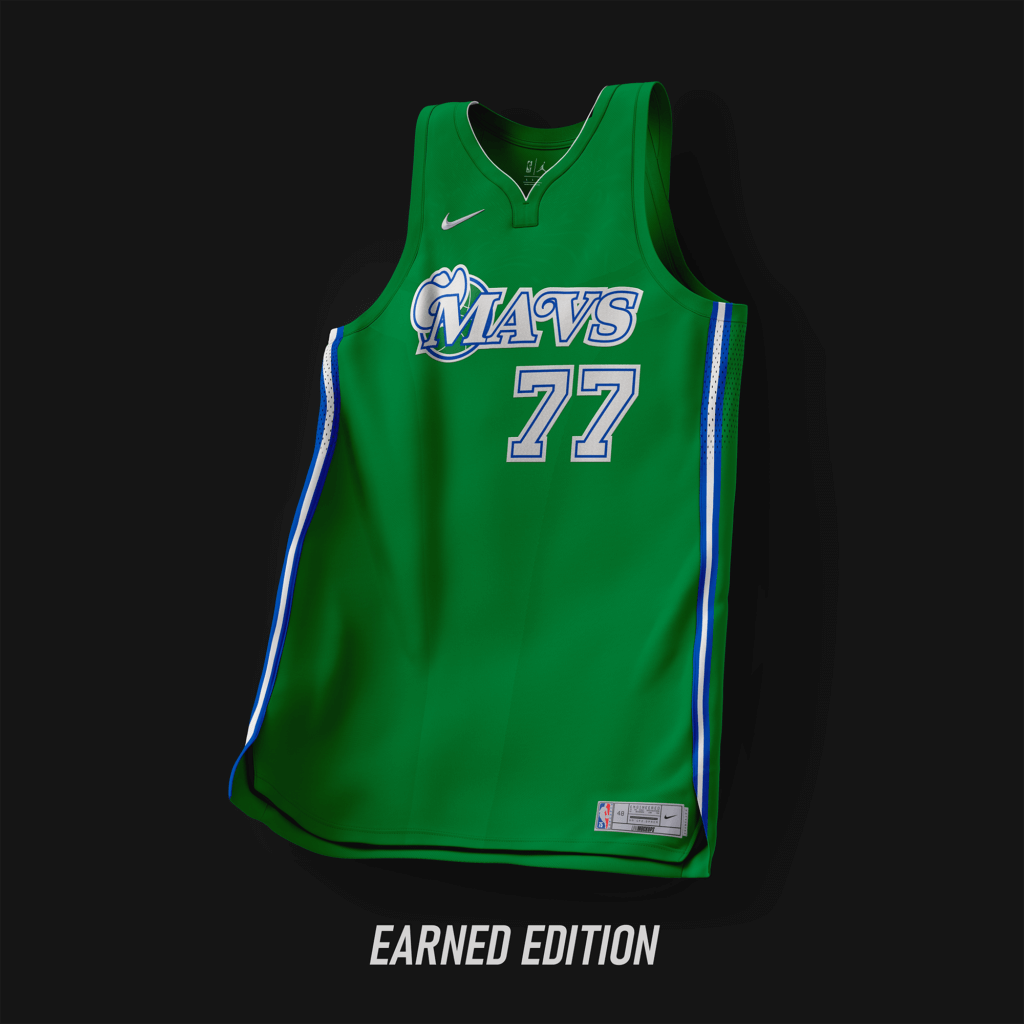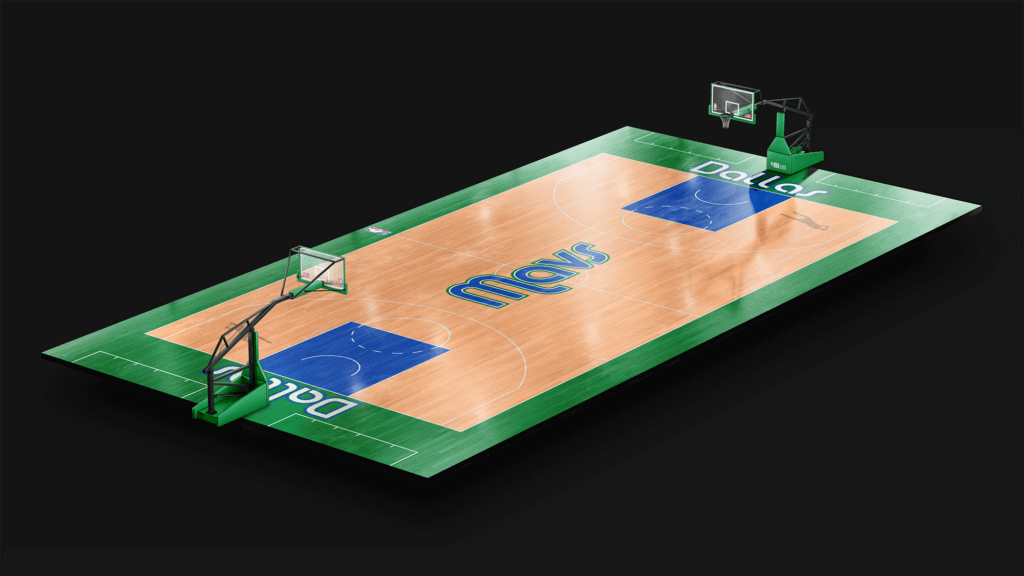 #GreenItBack. Number from the original team set worn in '80/'81. Wordmark from the Diddy sets from '04-'15.
__________
Denver Nuggets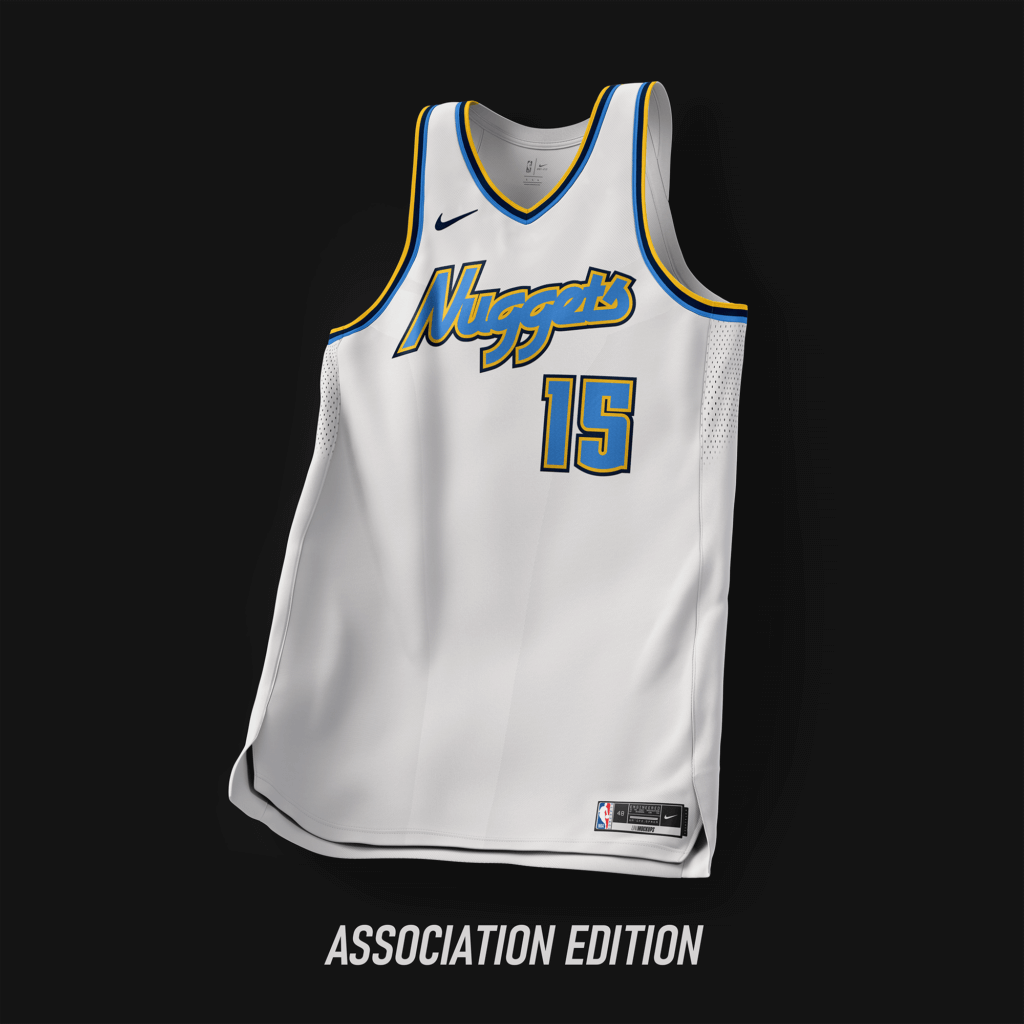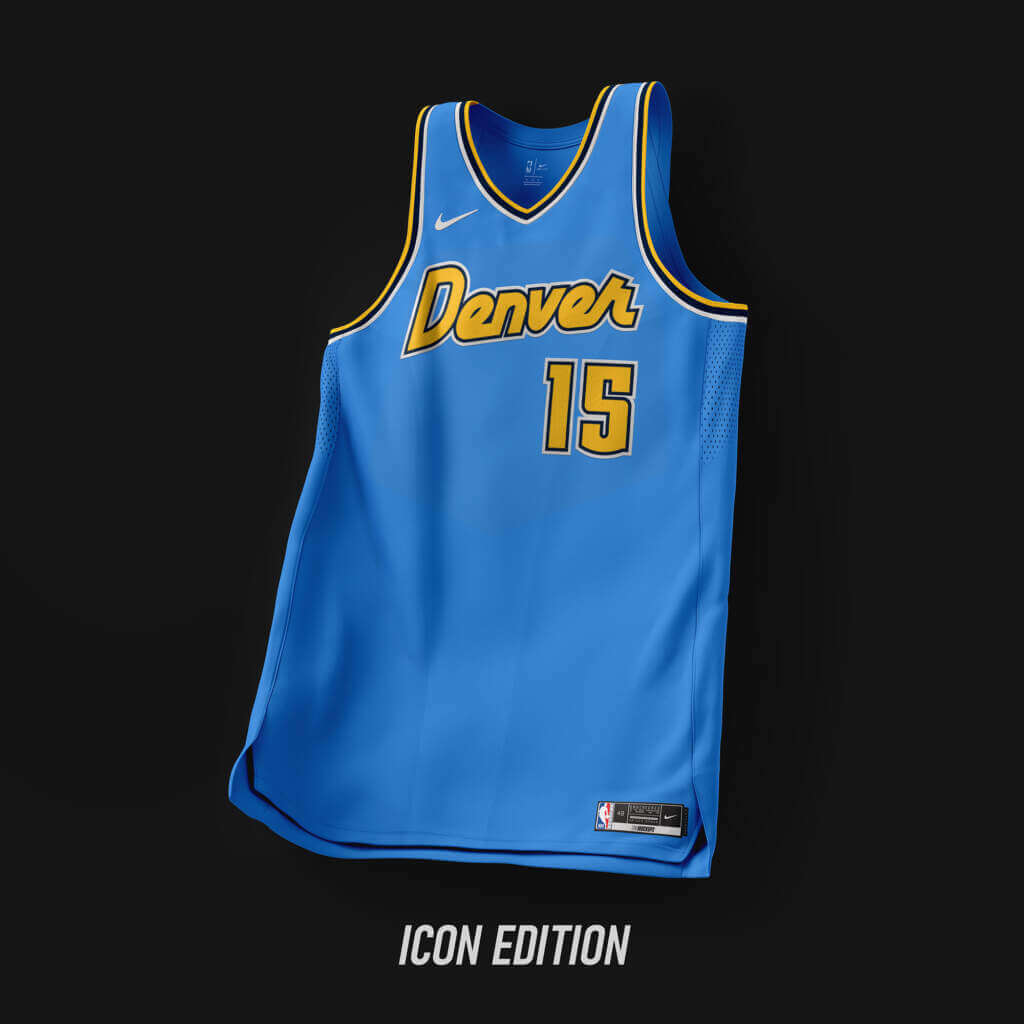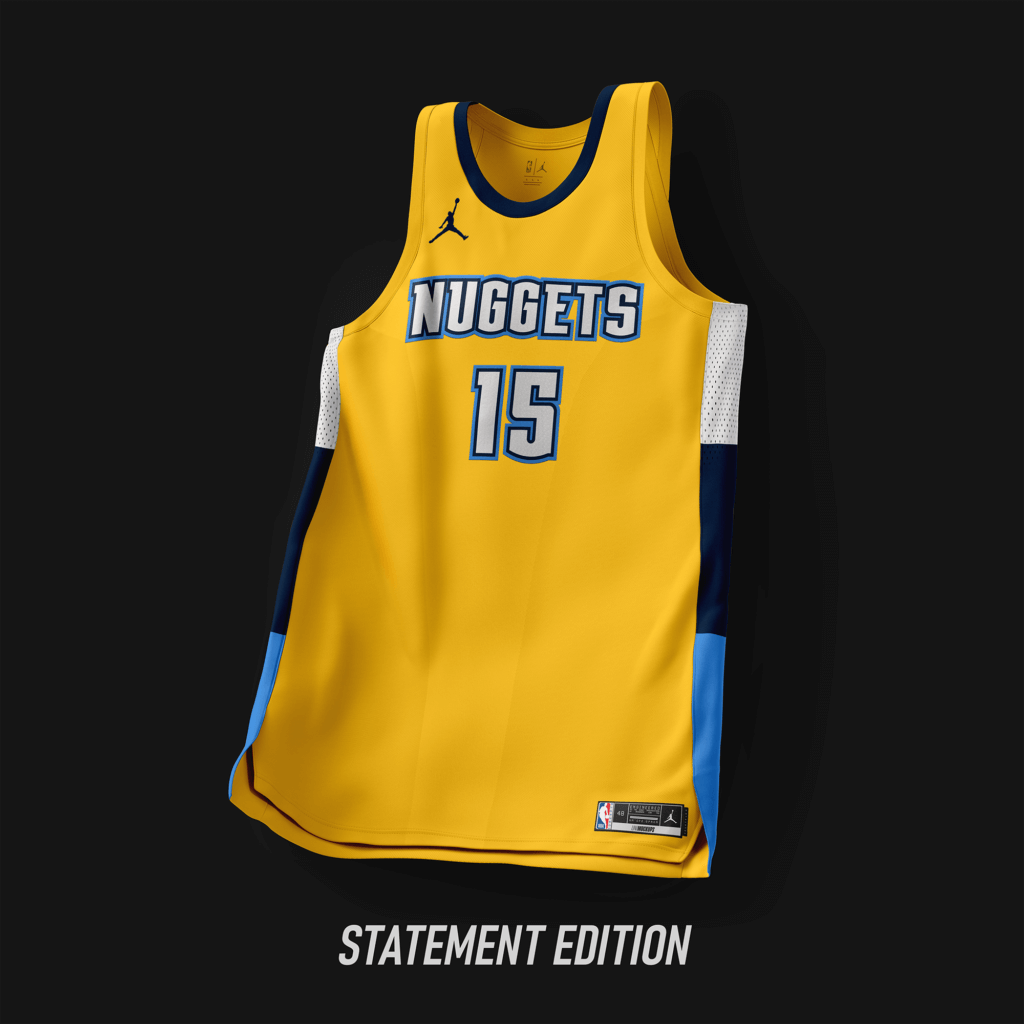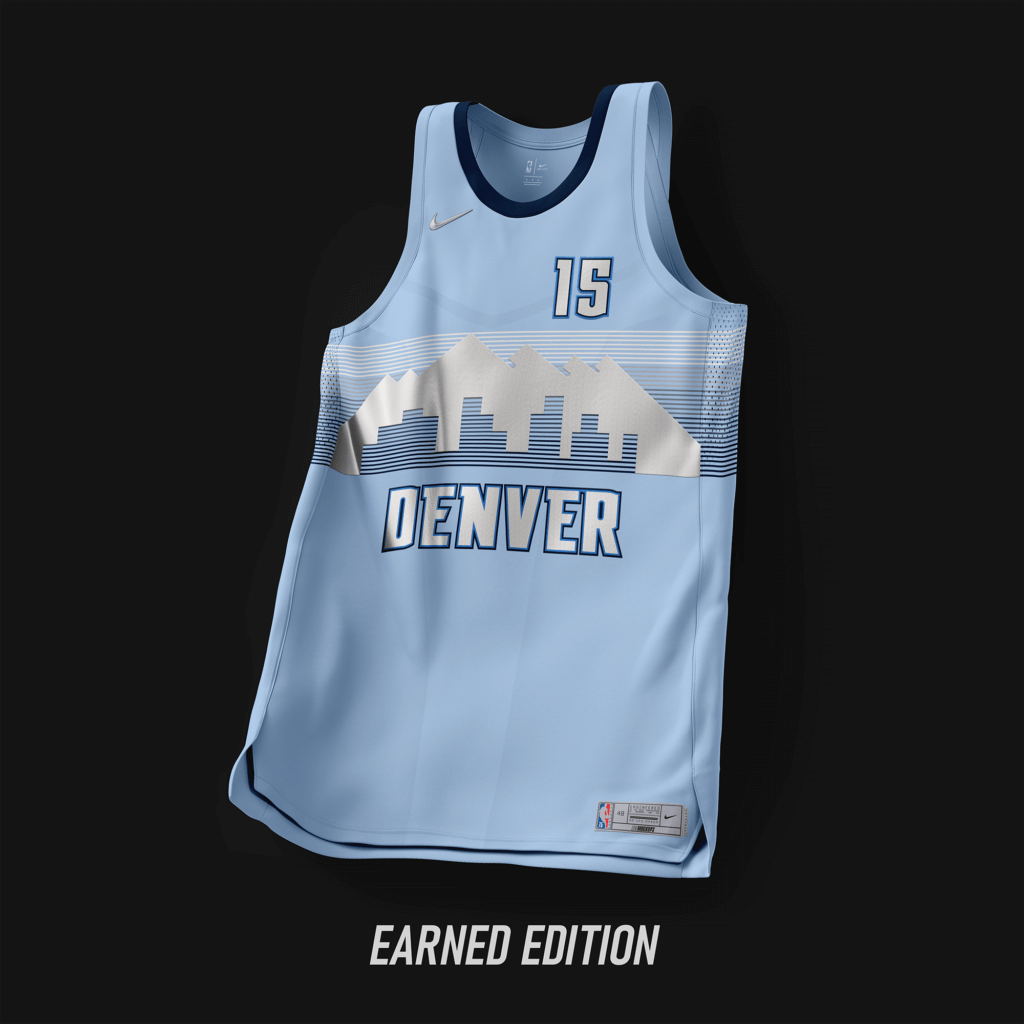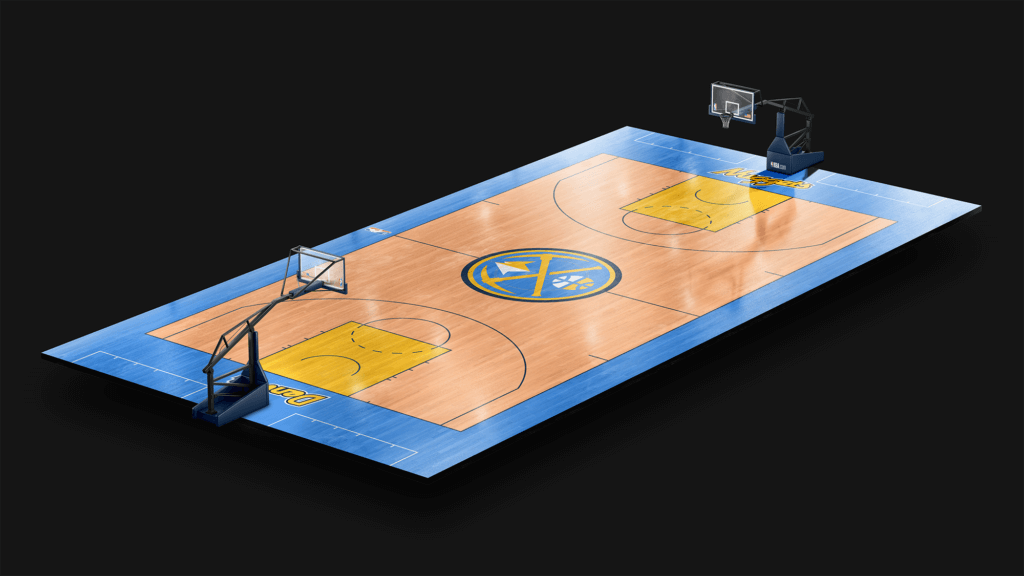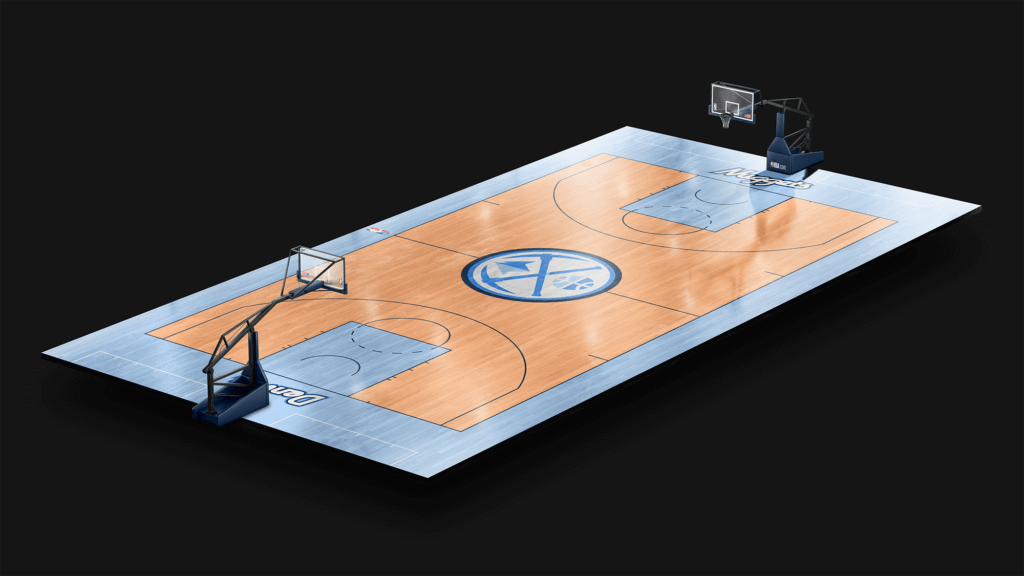 Wordmark taken from the jersey worn from '05-'12. Colors taken from '03-'18.
__________
Detroit Pistons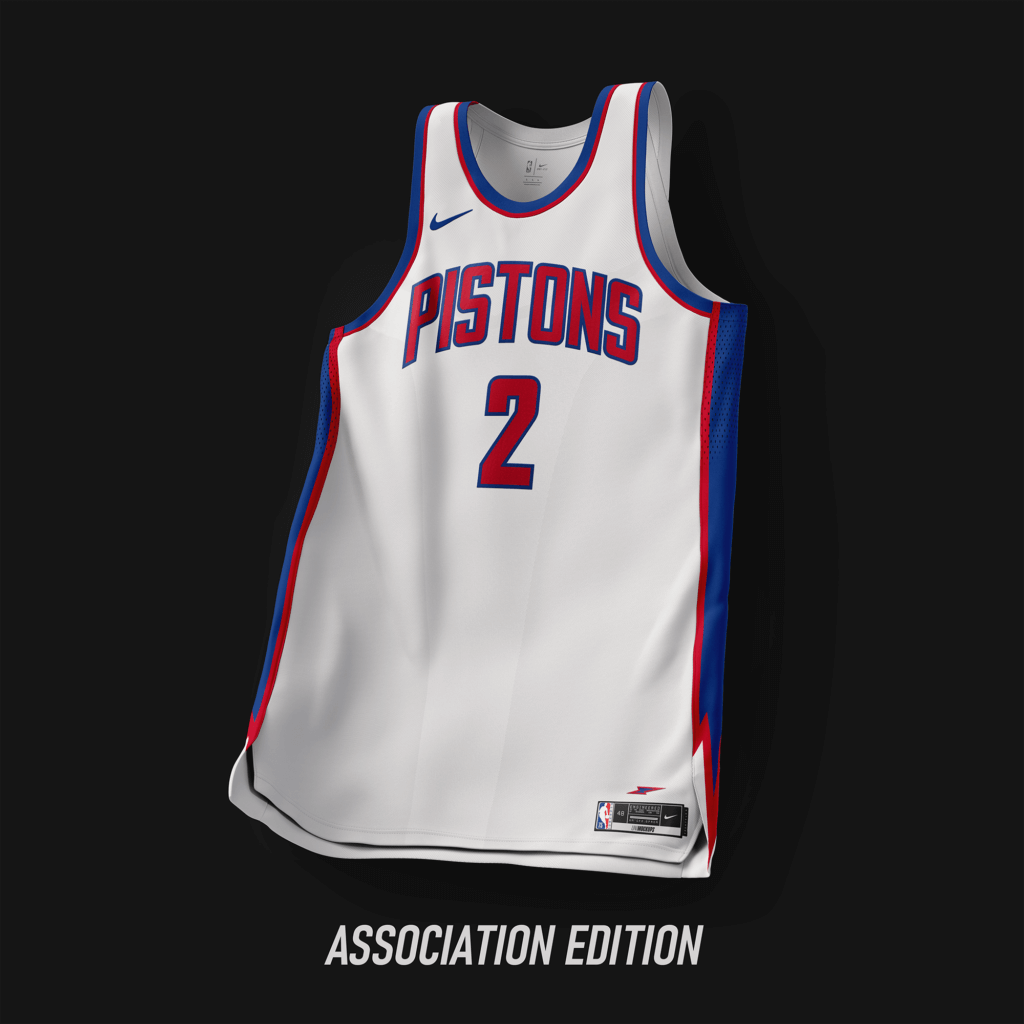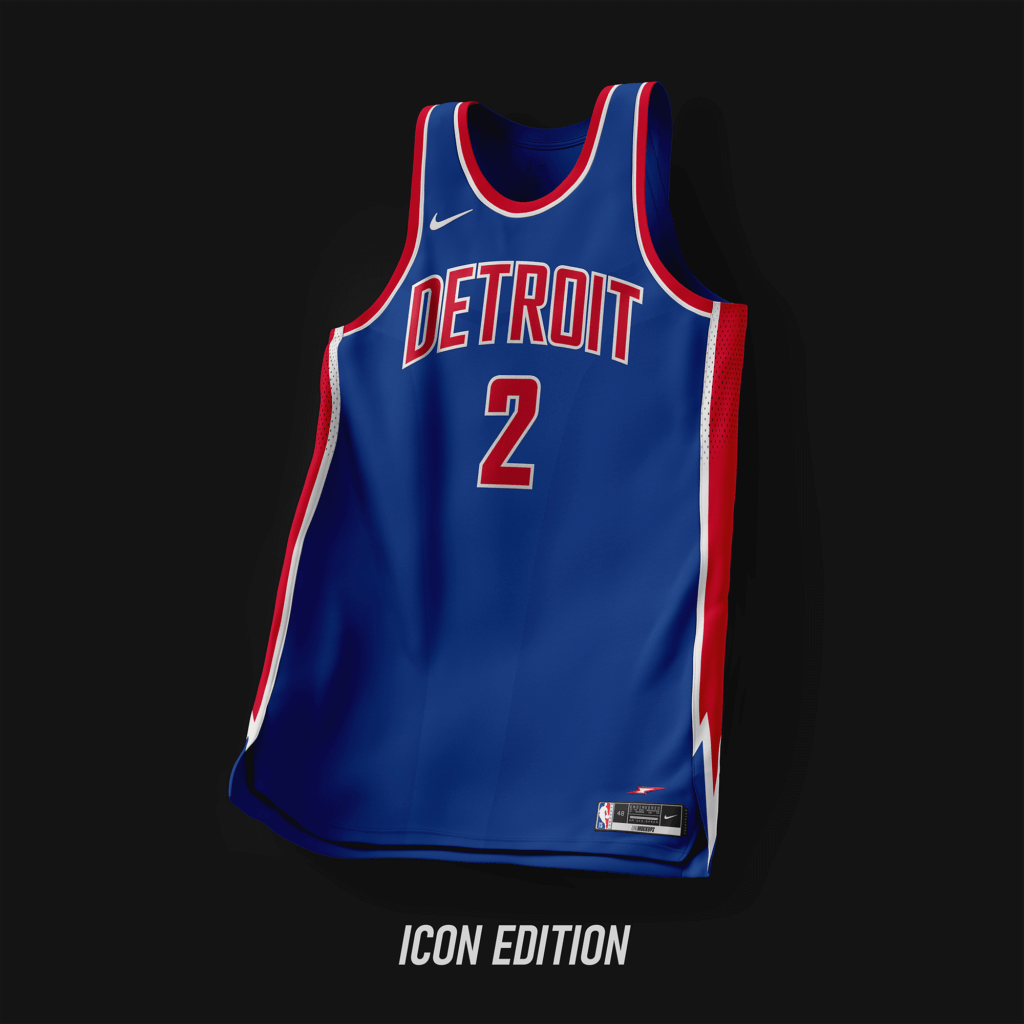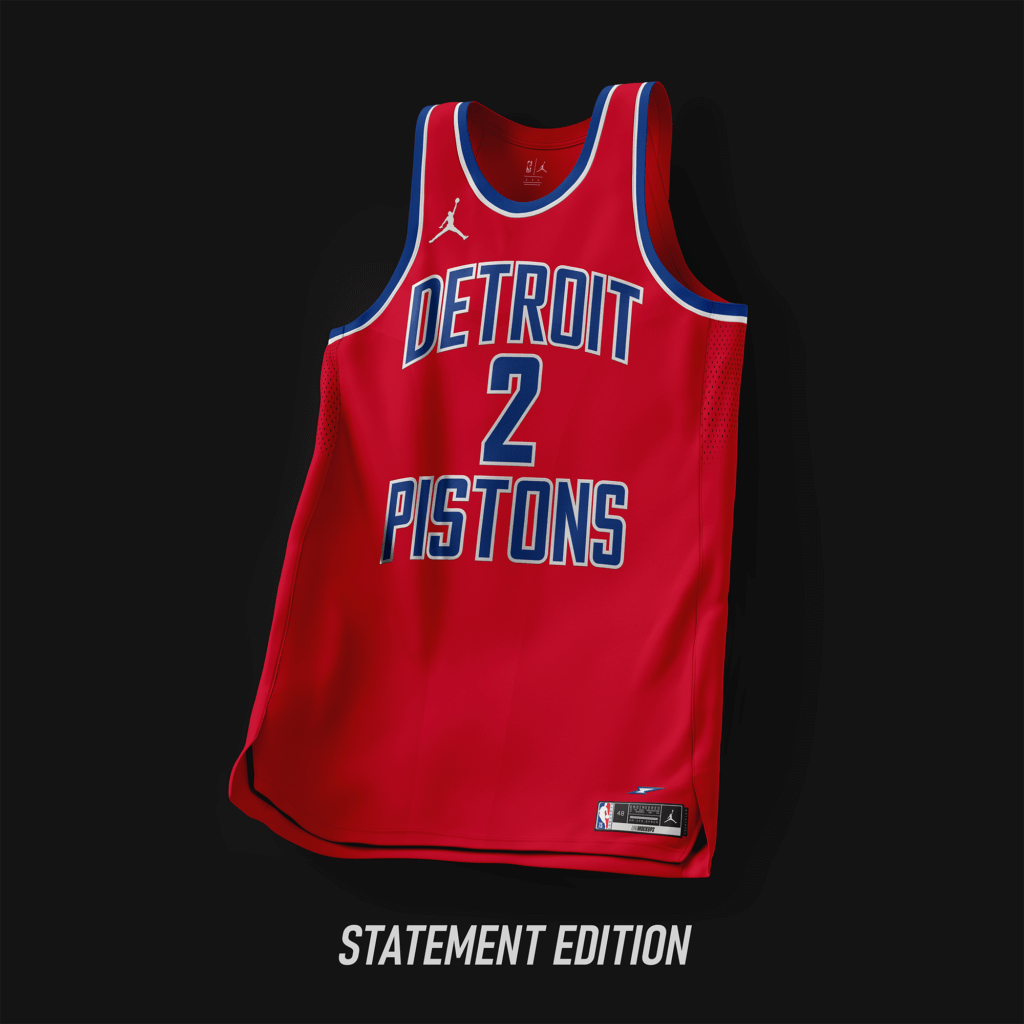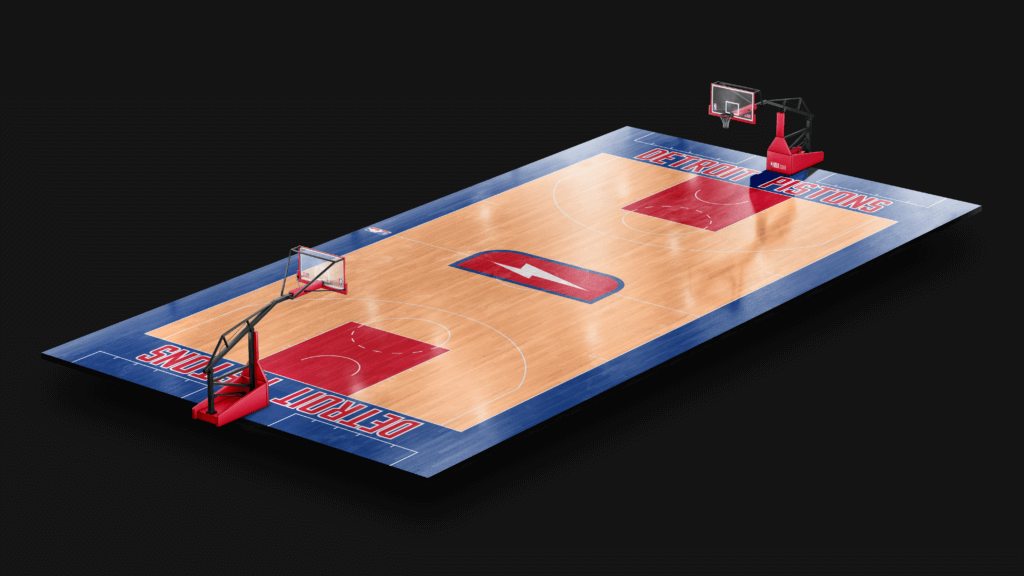 Classic font taken from '81-'96. Thunder Sides taken from the jerseys from '78-'81.
__________
Houston Rockets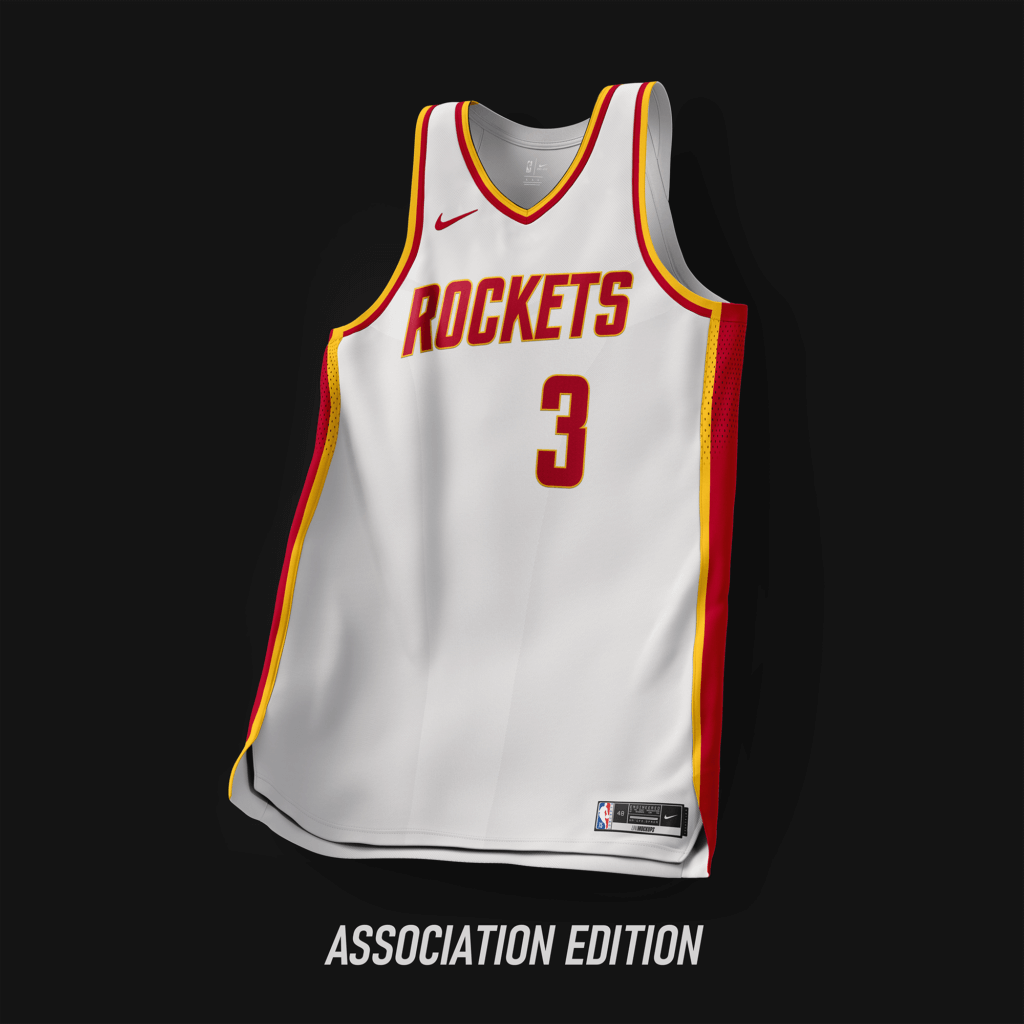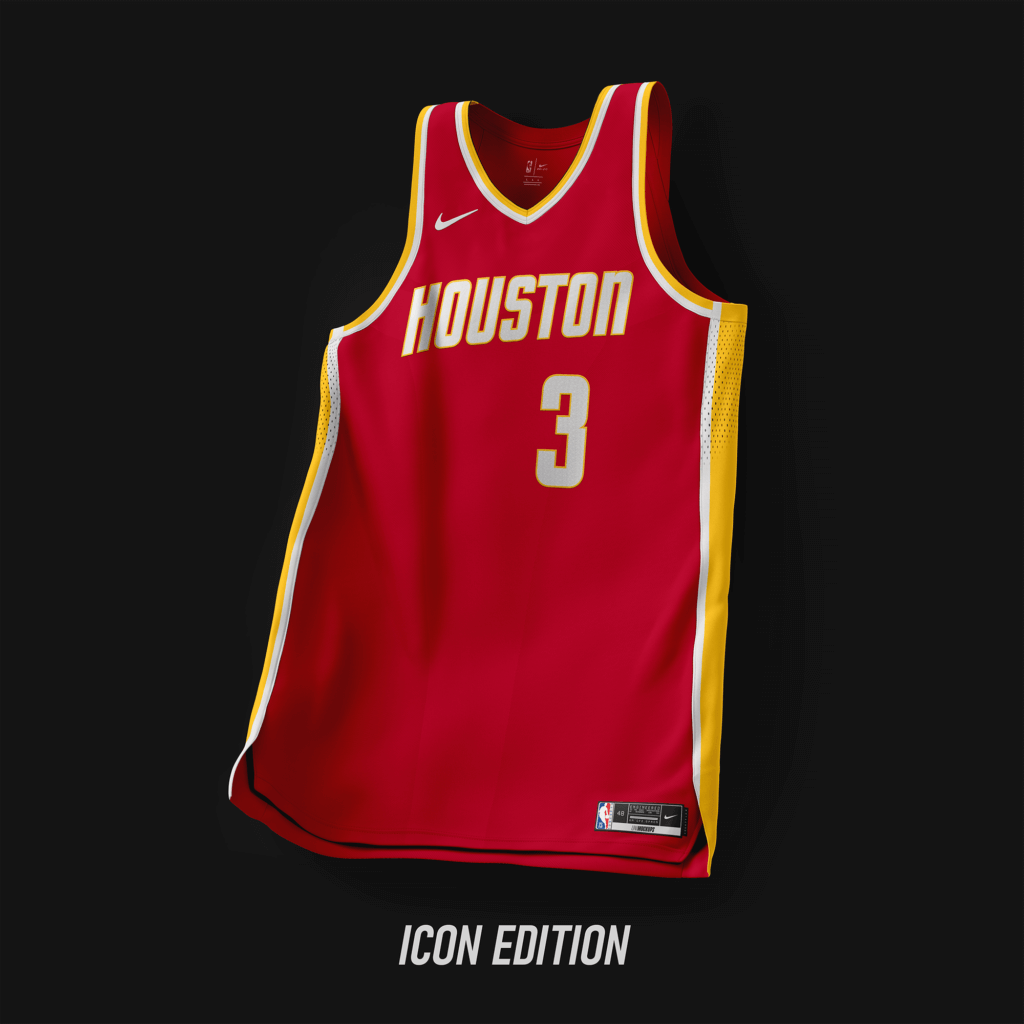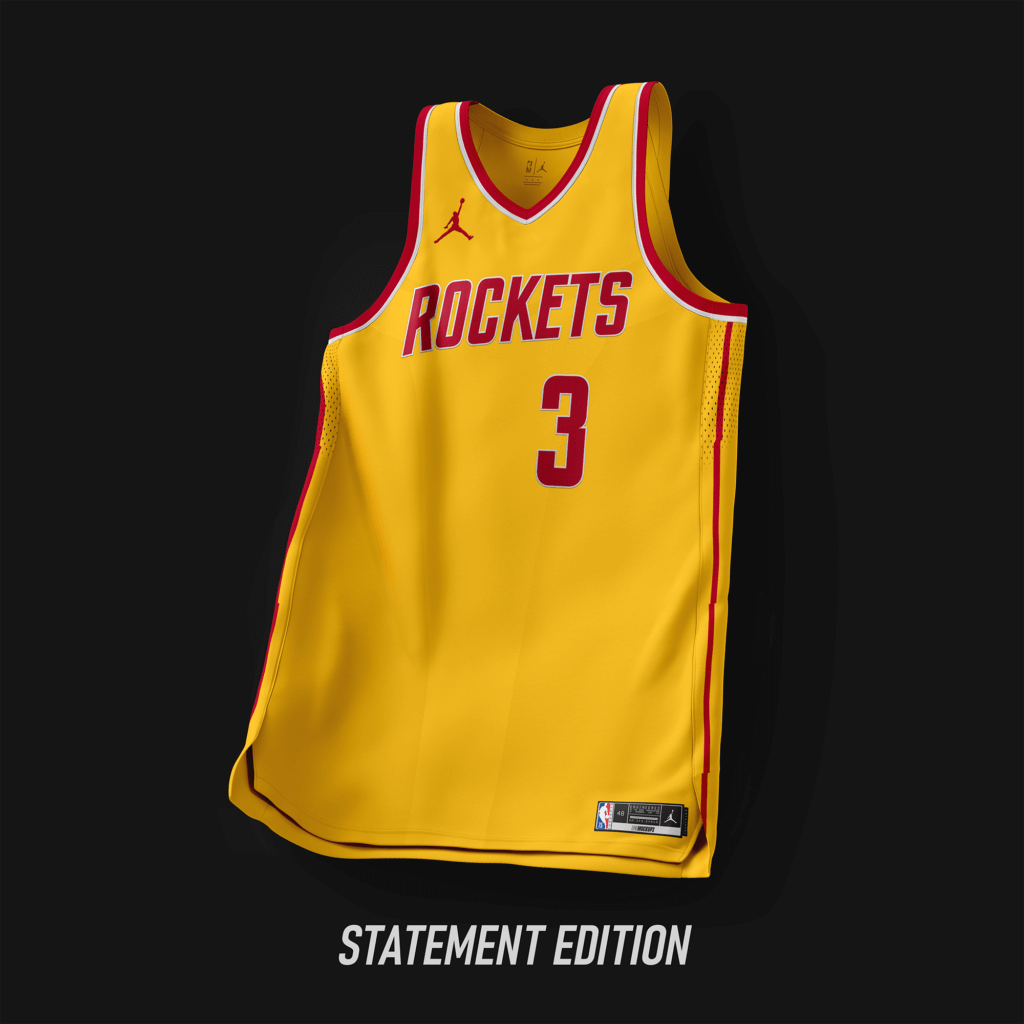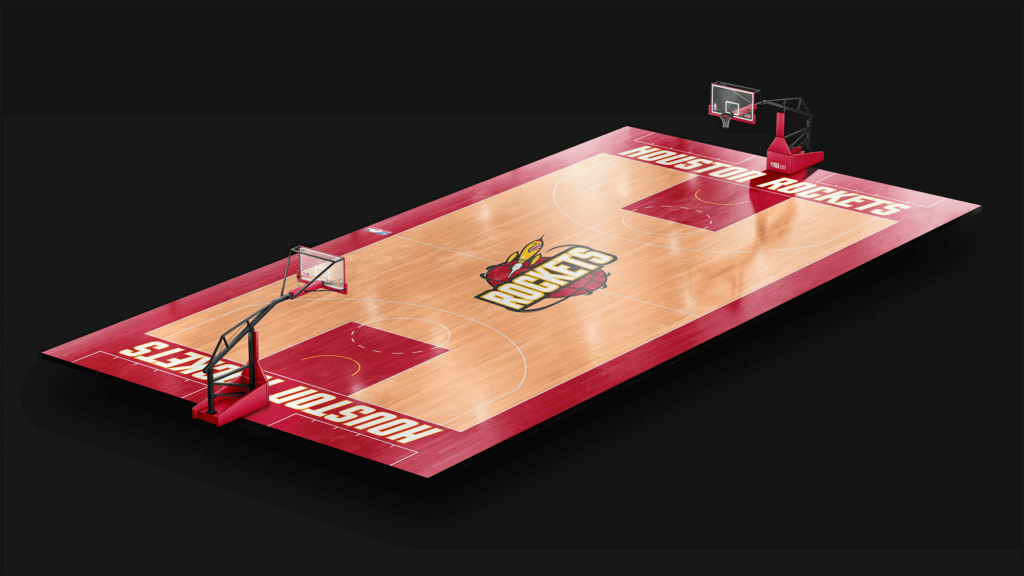 Based off the look from '72-'95. Font similar to the current look.
__________
Indiana Pacers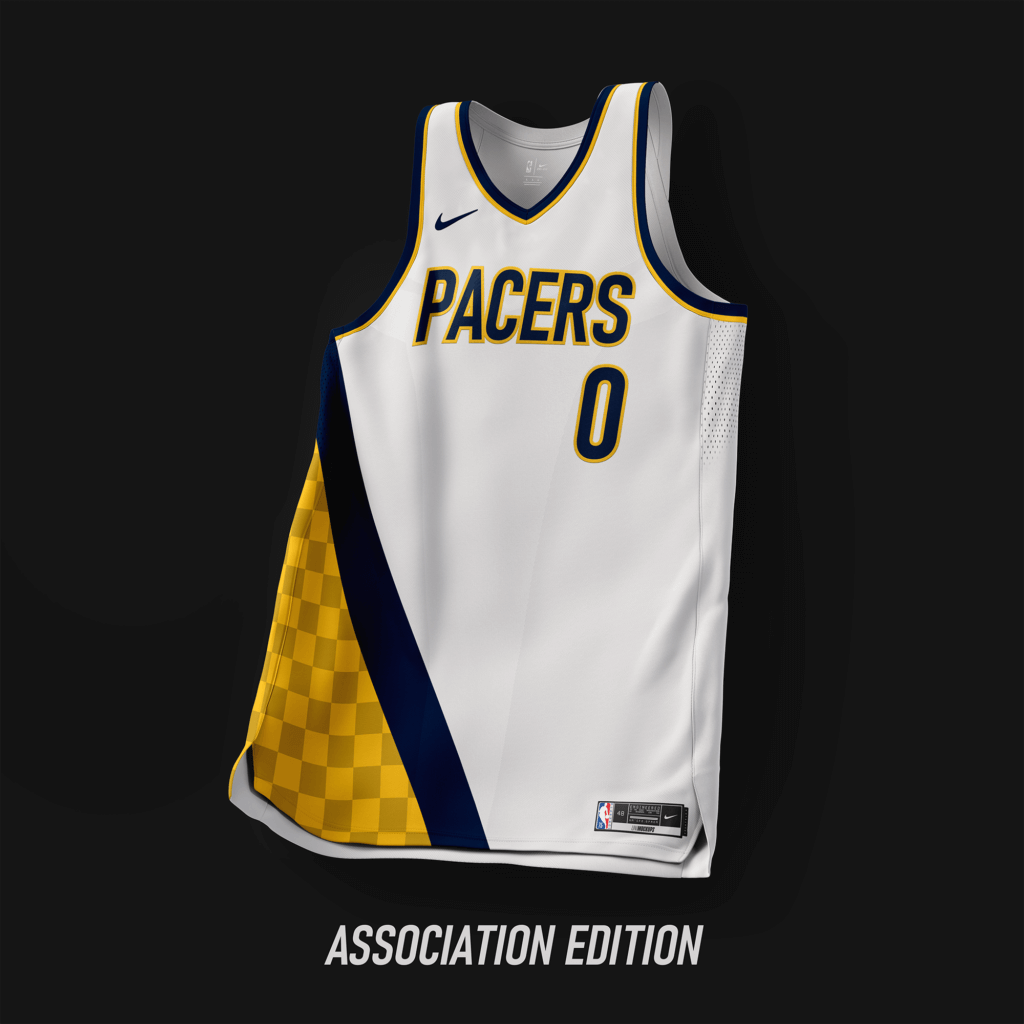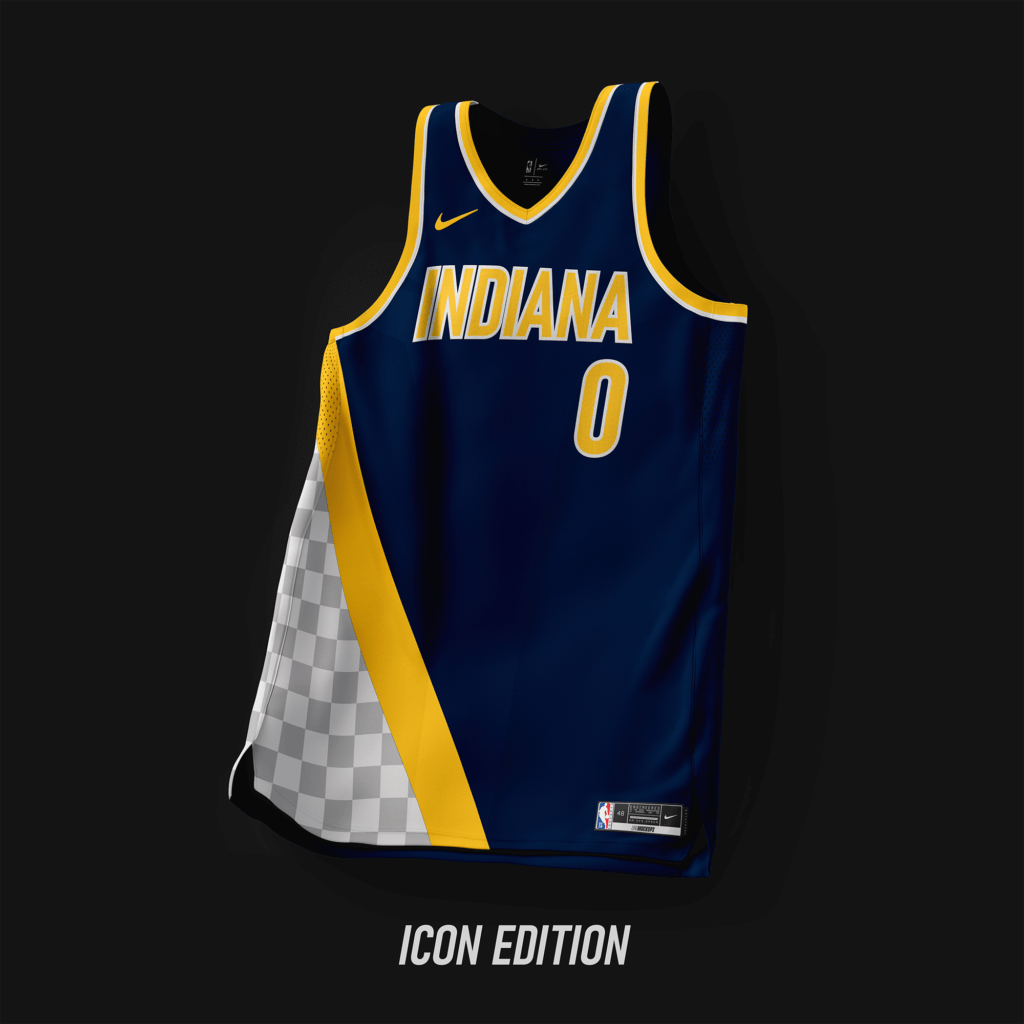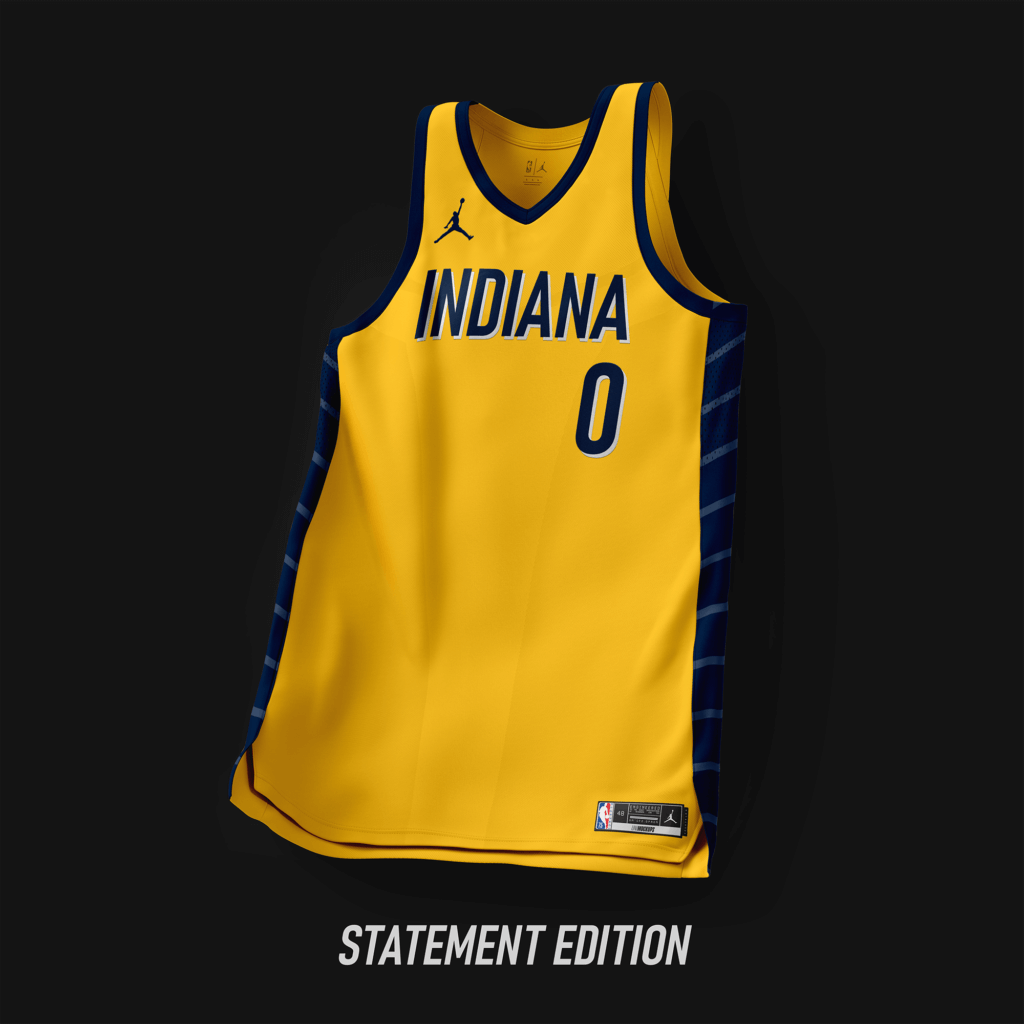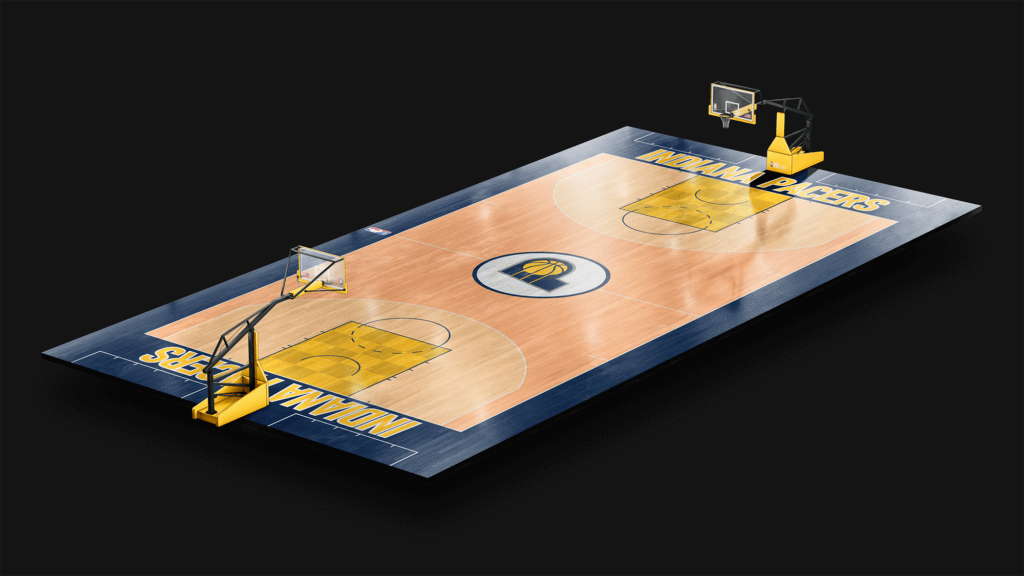 Design based off the look from '90-'97 with the checkerboard added.
__________
Inglewood Clippers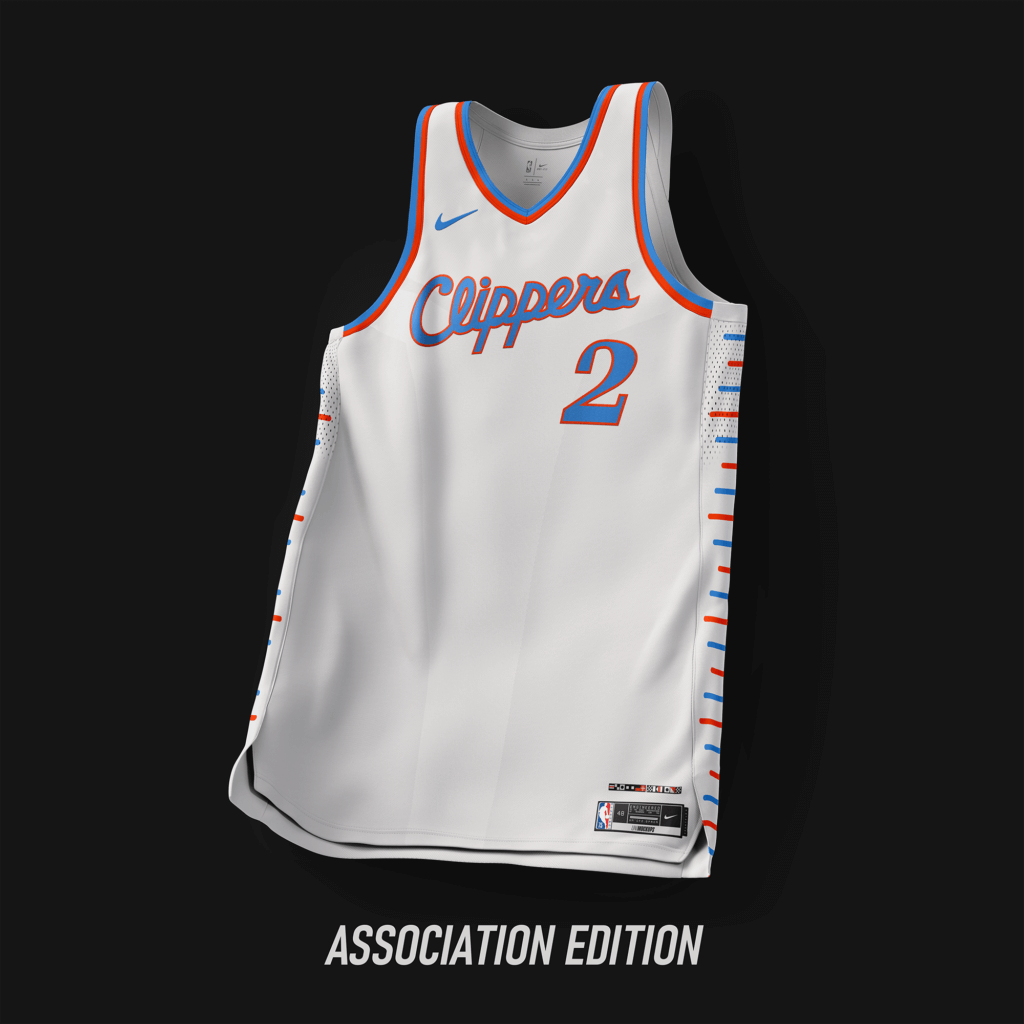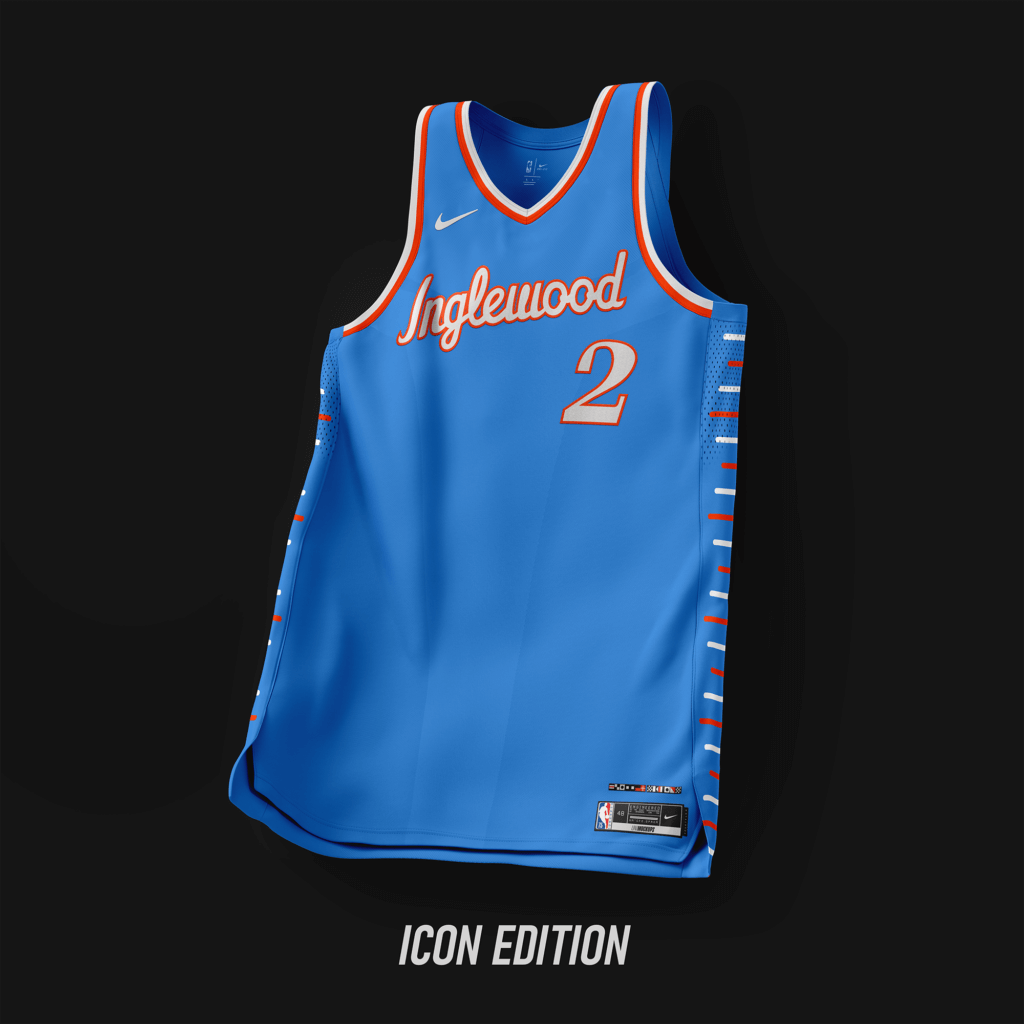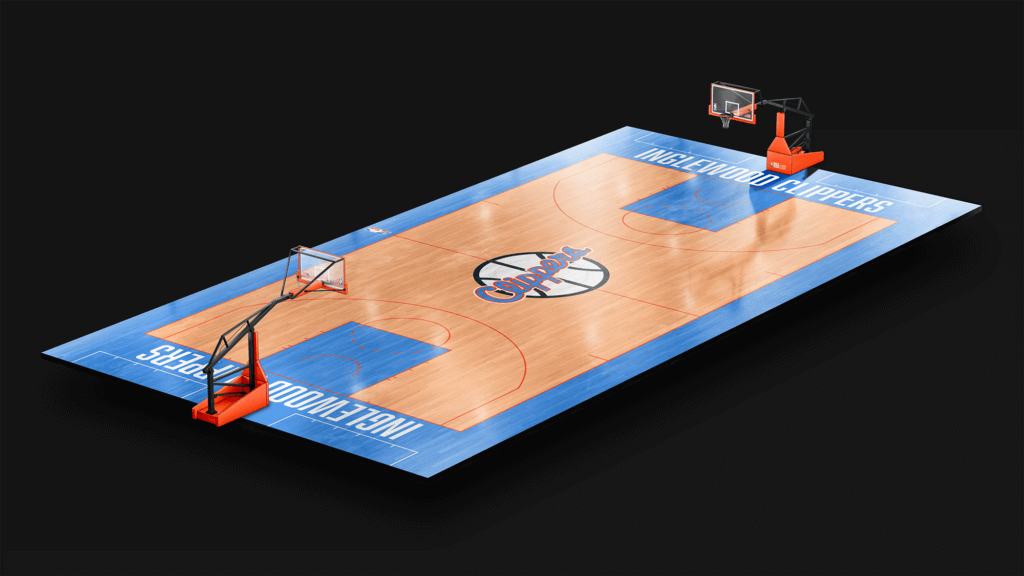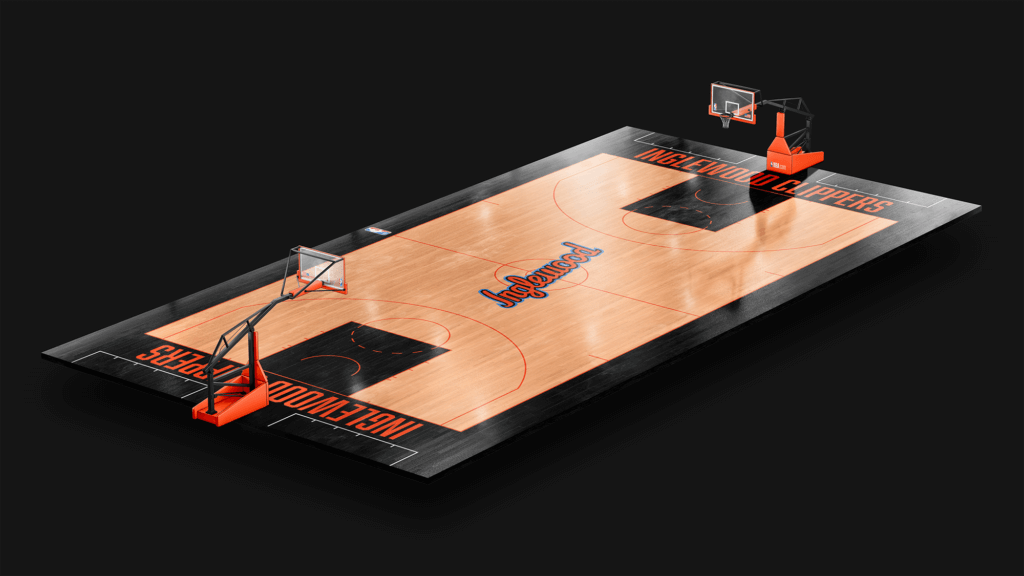 Wordmark used from designs worn from '87-'15. Colors based off the San Diego Clippers.
__________
Los Angeles Lakers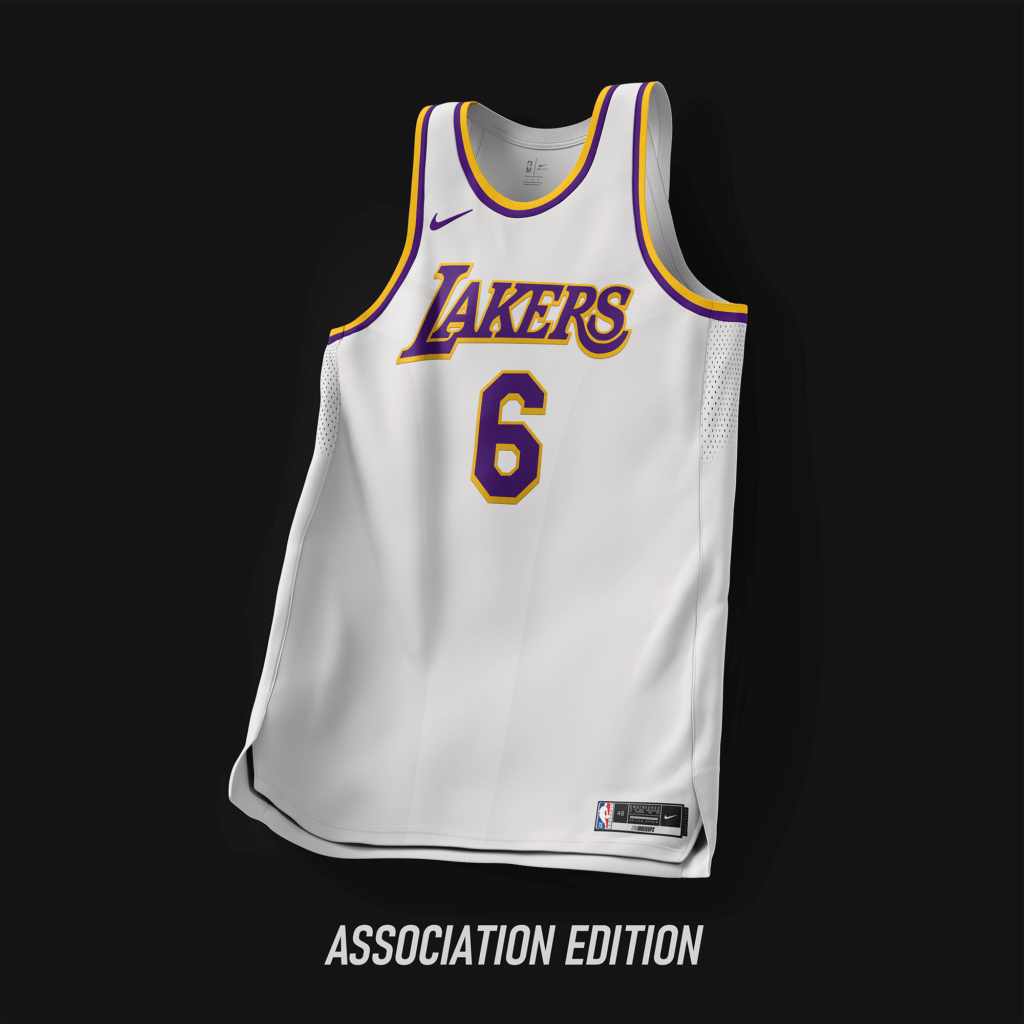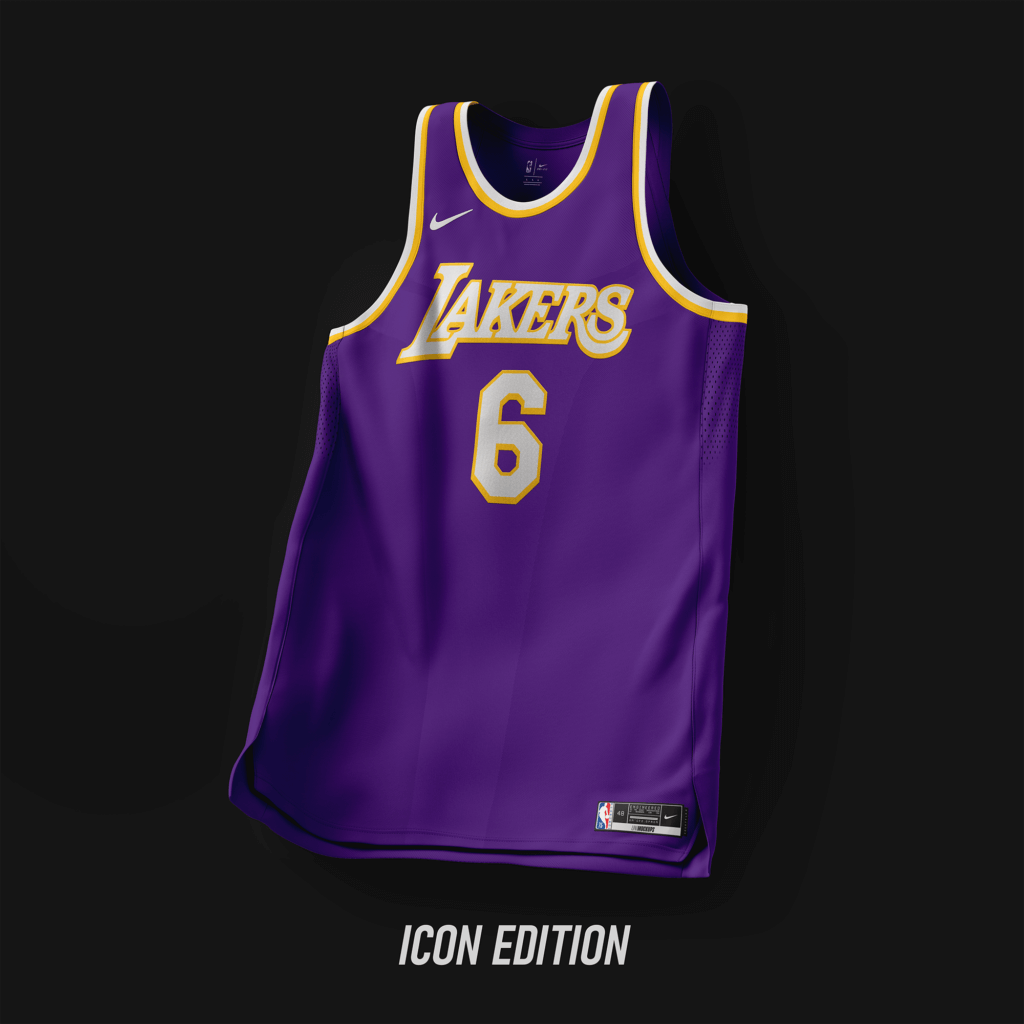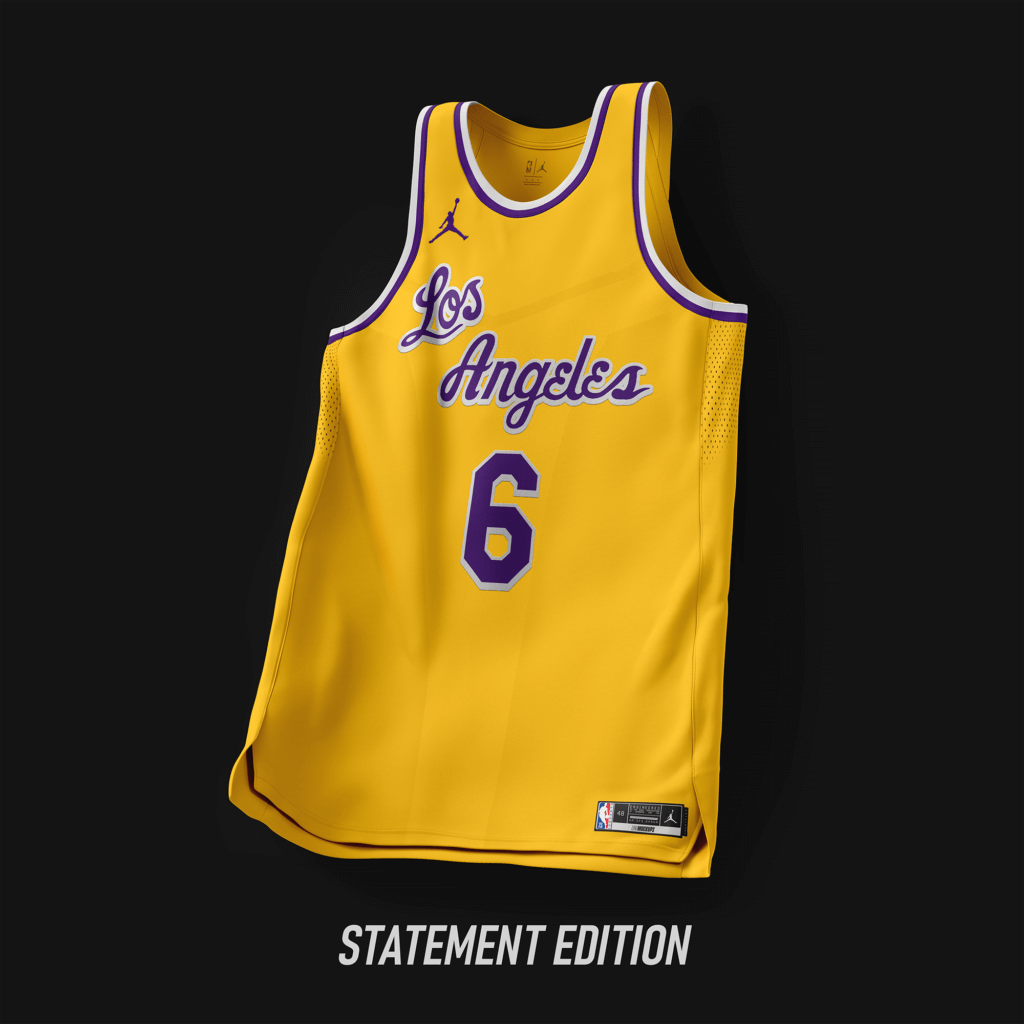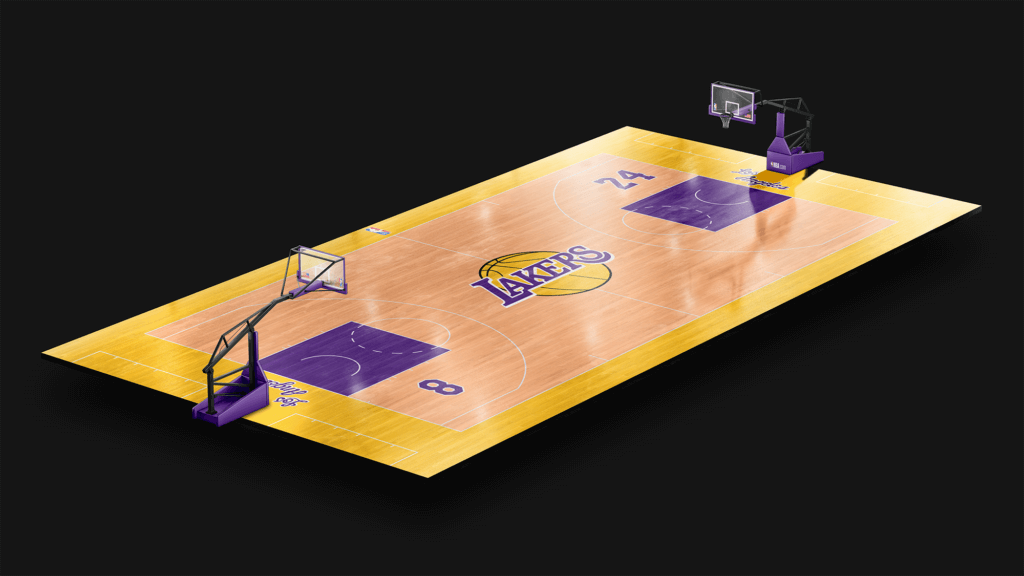 Classic look. Los Angeles wordmark pulled from '60-'66.
__________
Memphis Grizzlies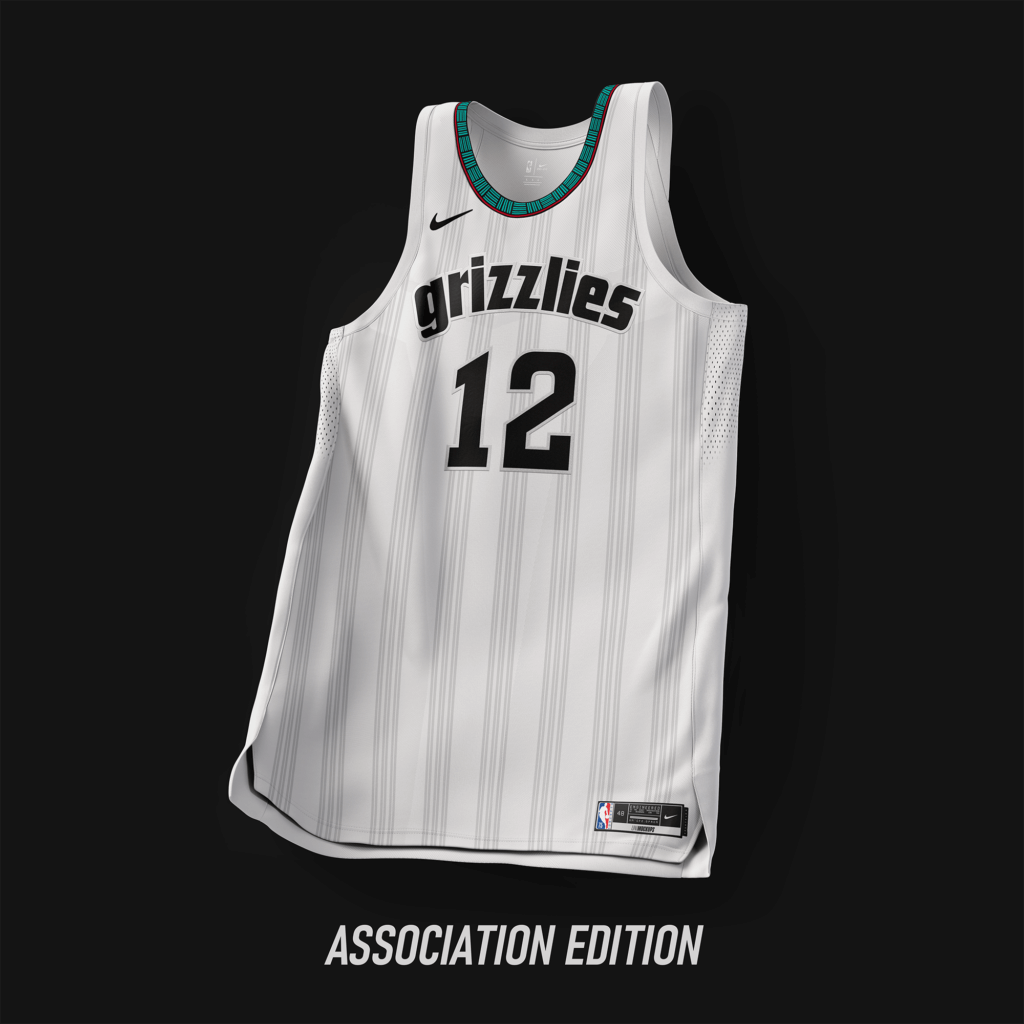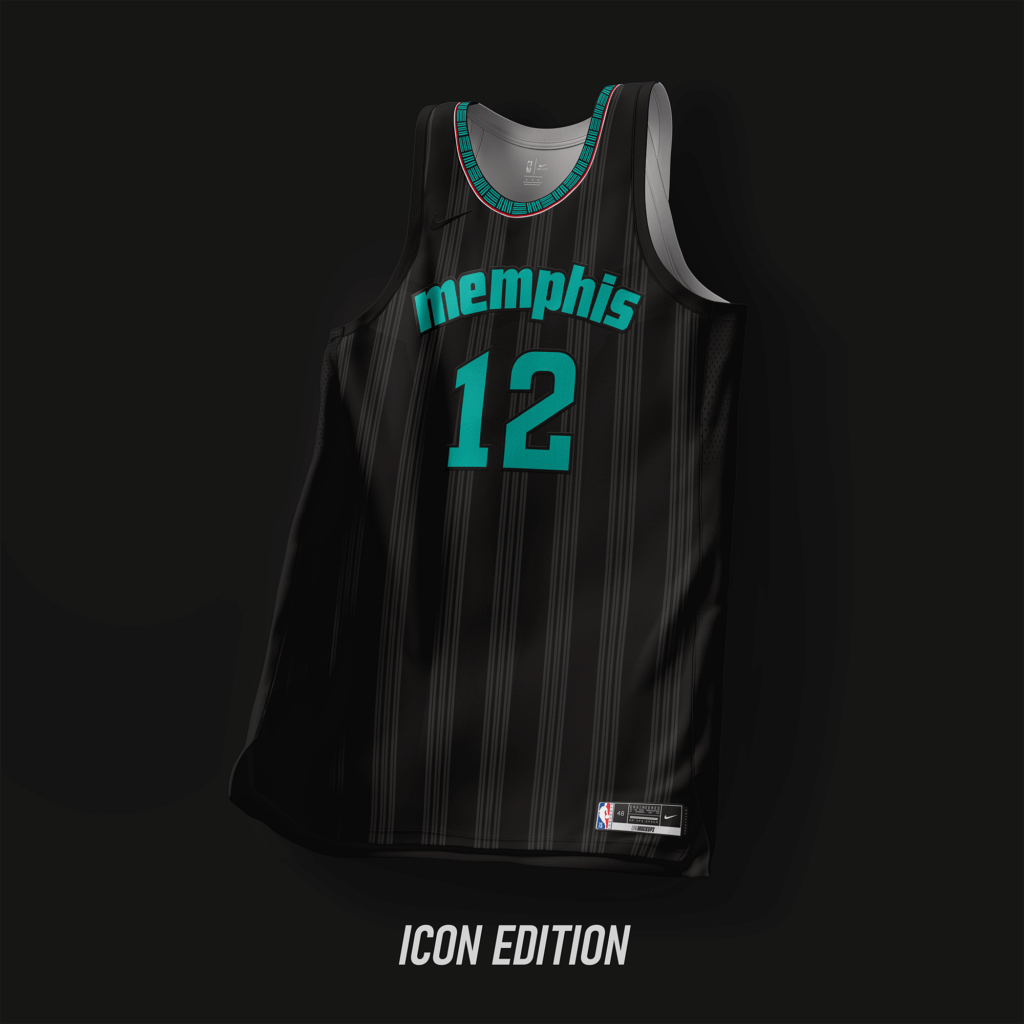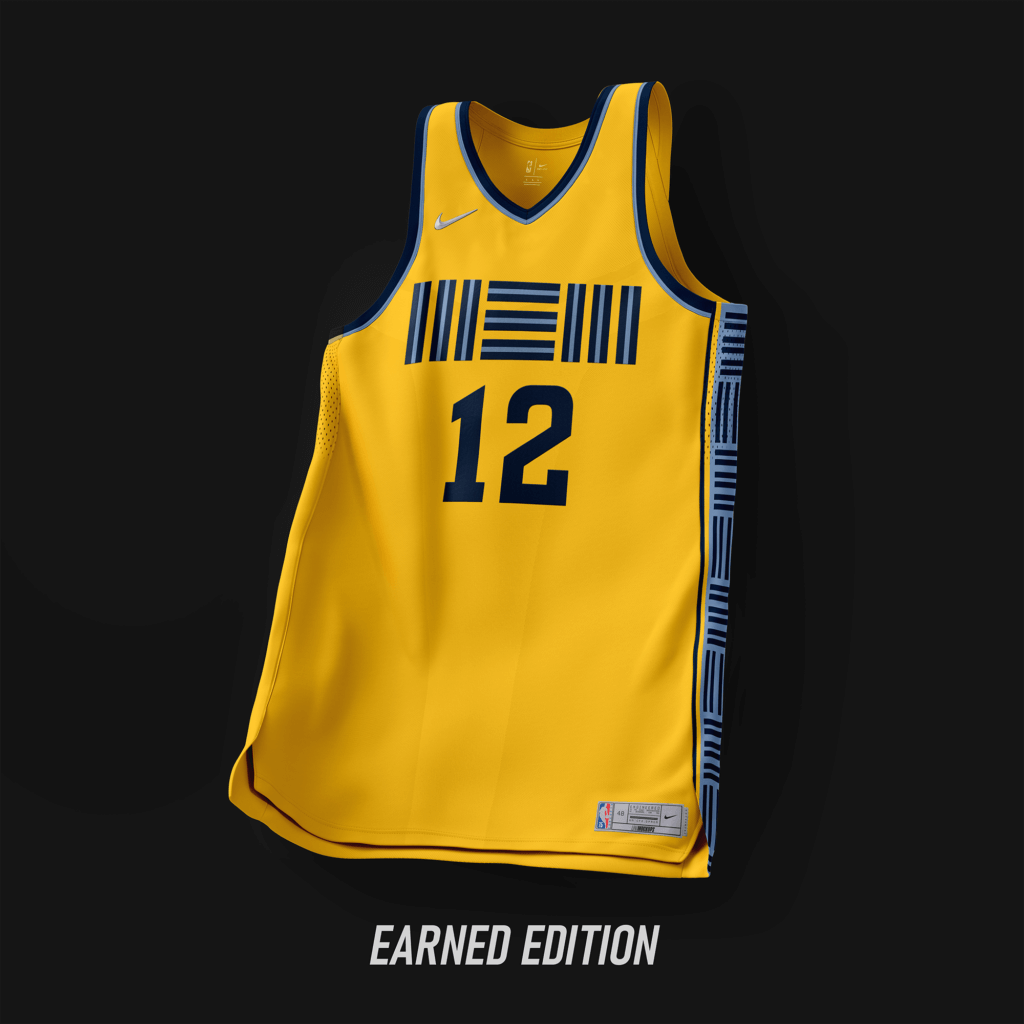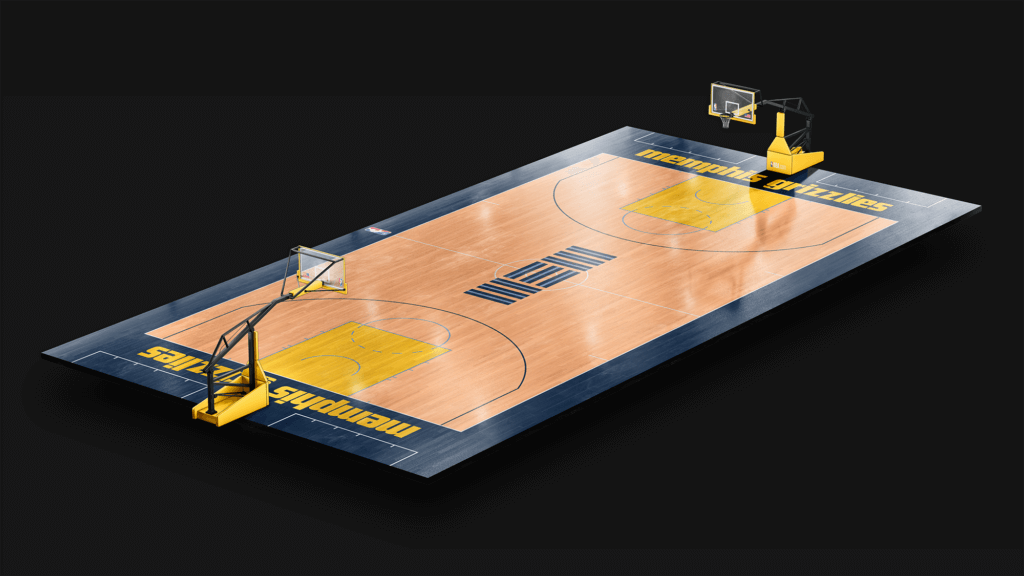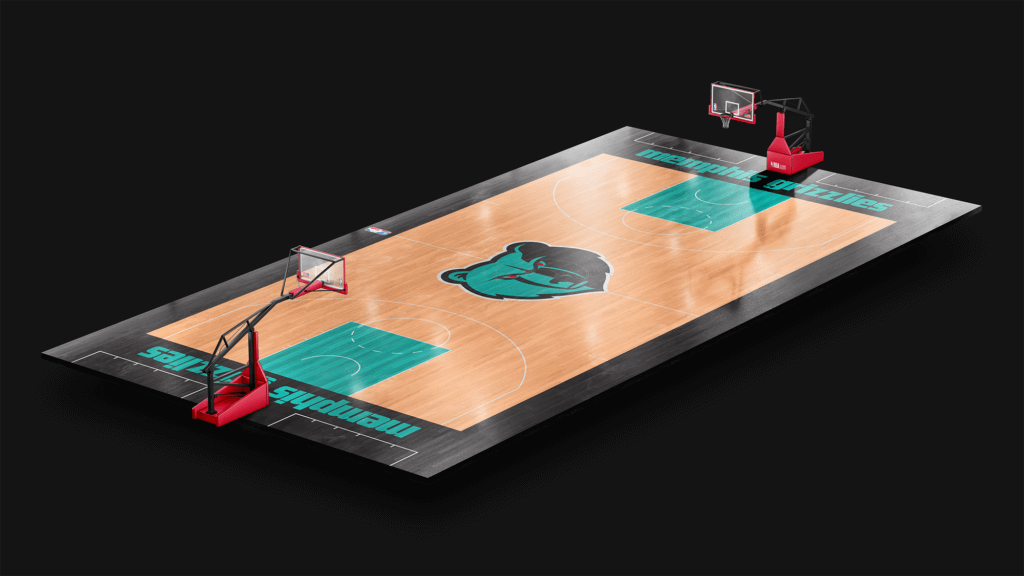 Inspiration from the Vancouver era, with a simple design. Earned using colors from the current set.
__________
Miami Heat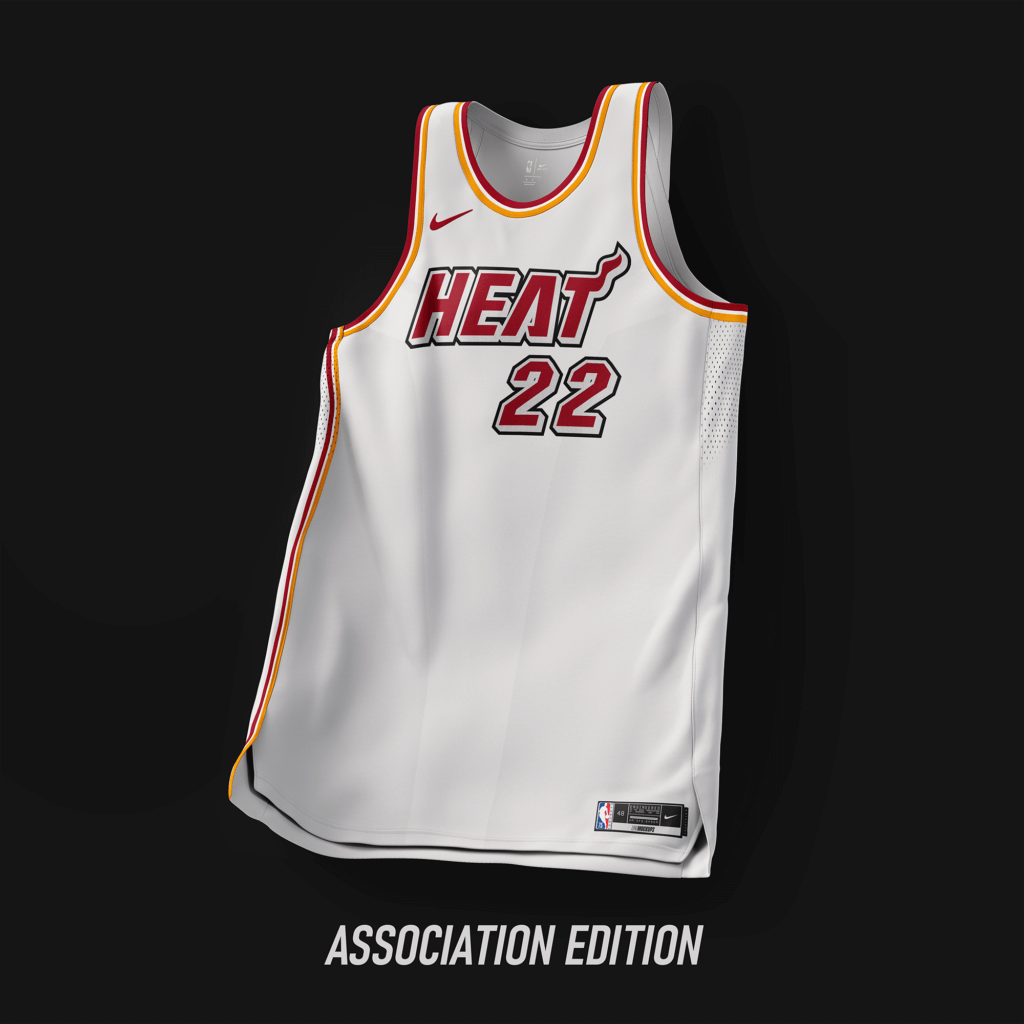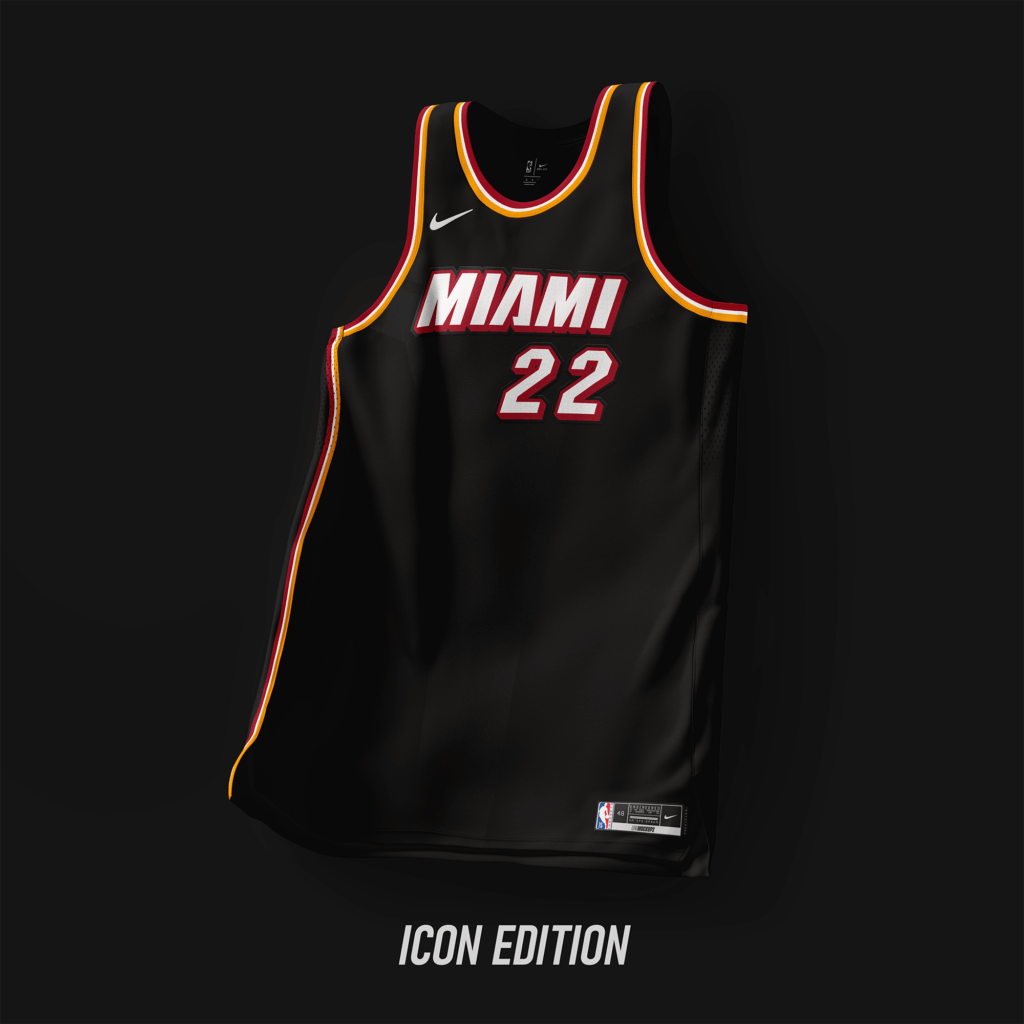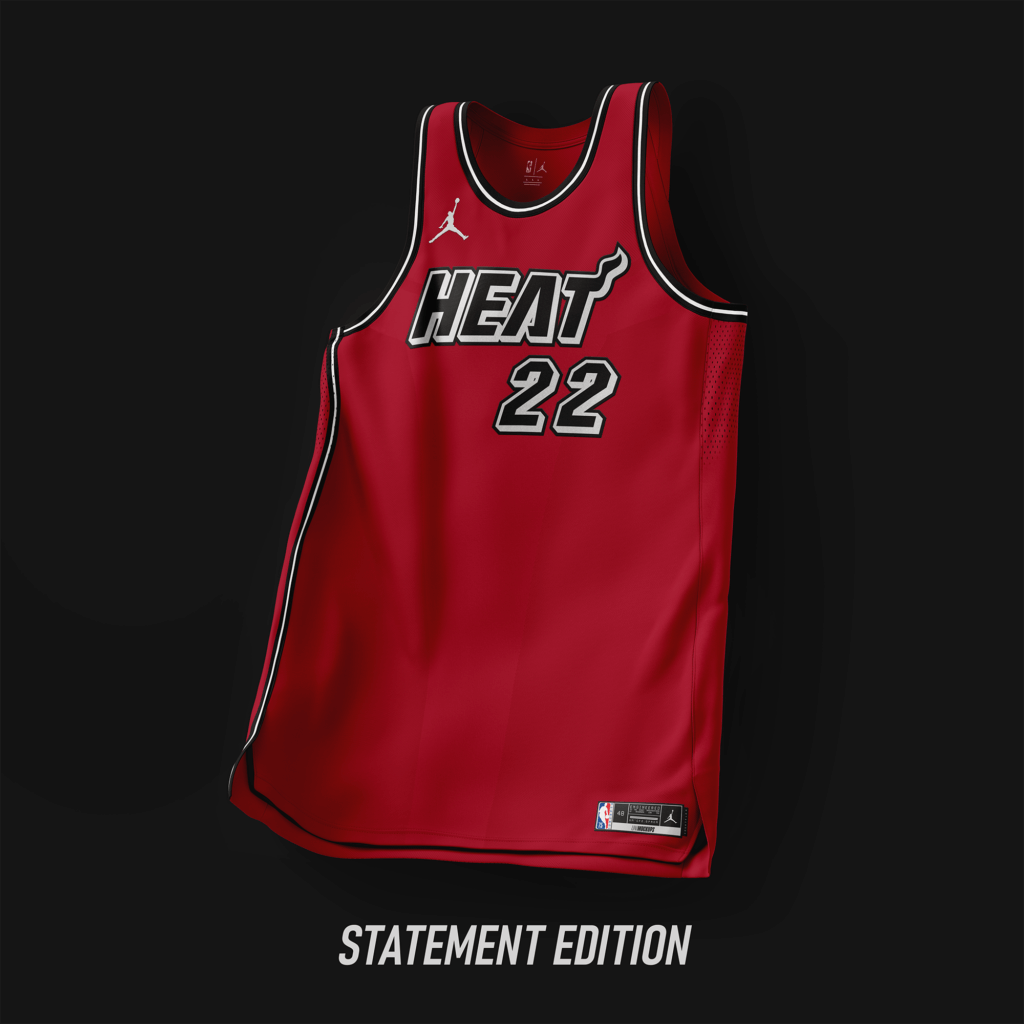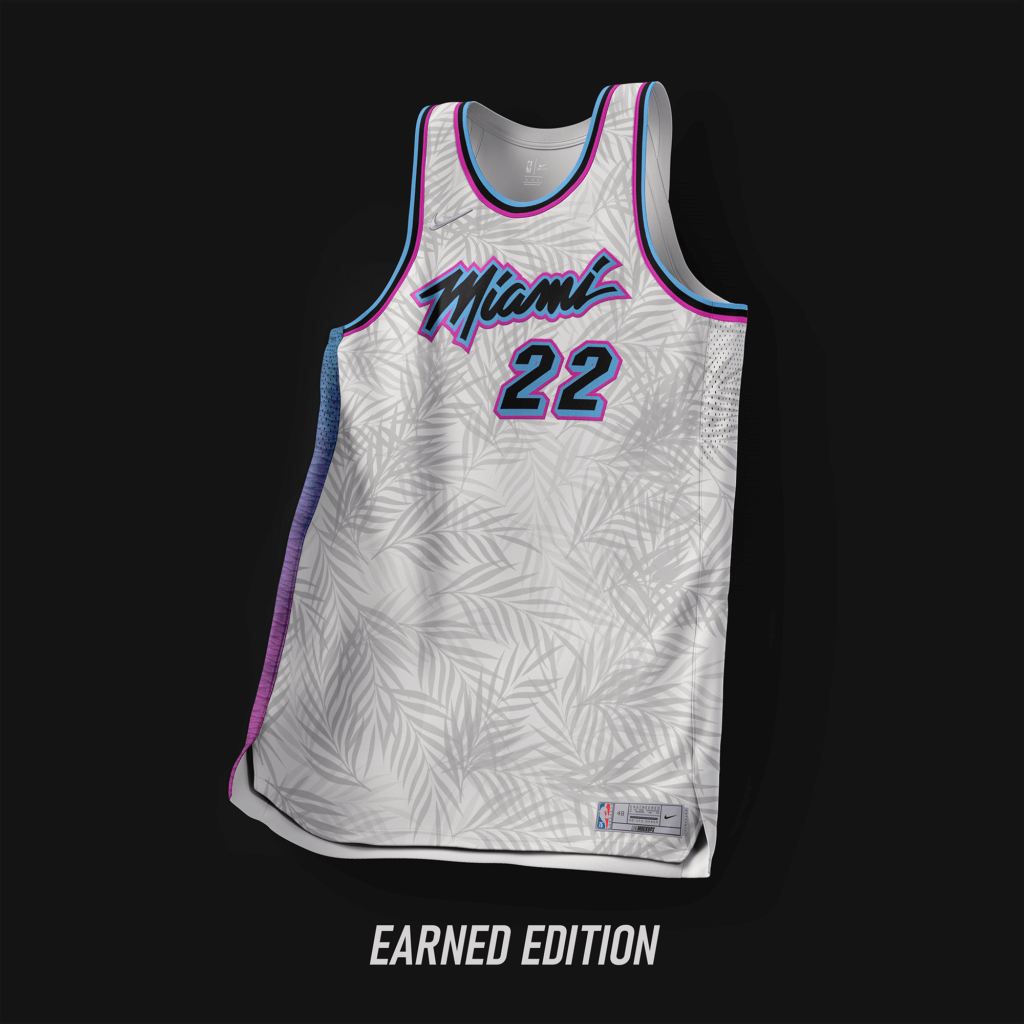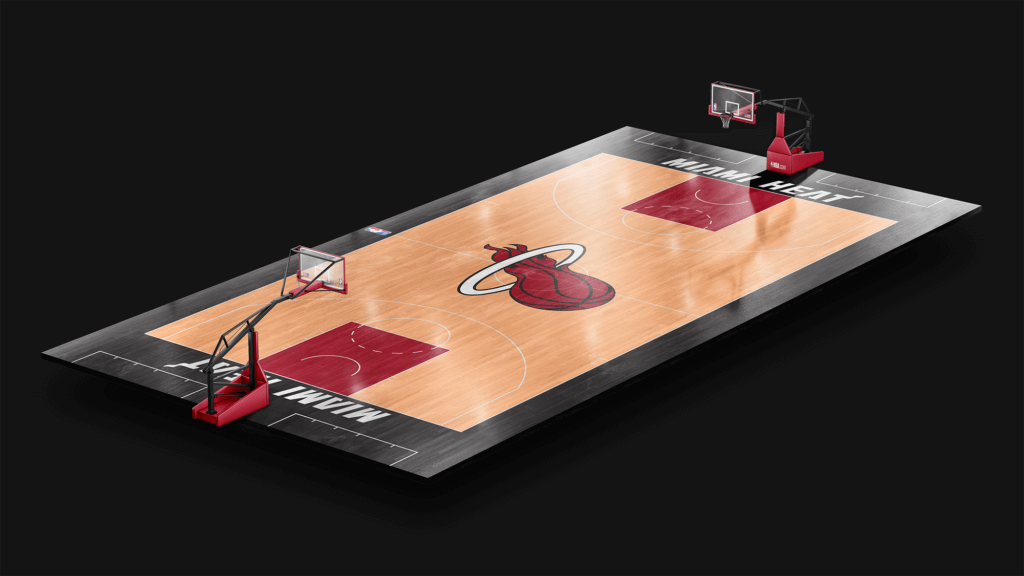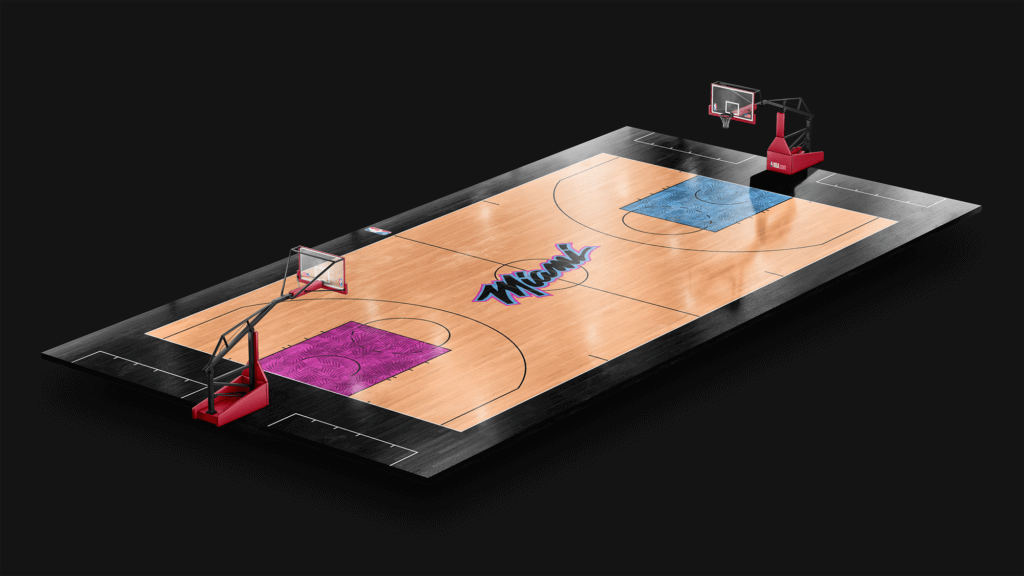 Modern version of the set from '88-'99. Earned edition using palm tree elements to bring a new twist to the Vice color scheme.
• • • • •
Thanks, Casey! Lots of interesting concepts (and courts!). Looking forward to seeing what you have in store for Part II.
Readers? What do you think?


When Black Friday Comes…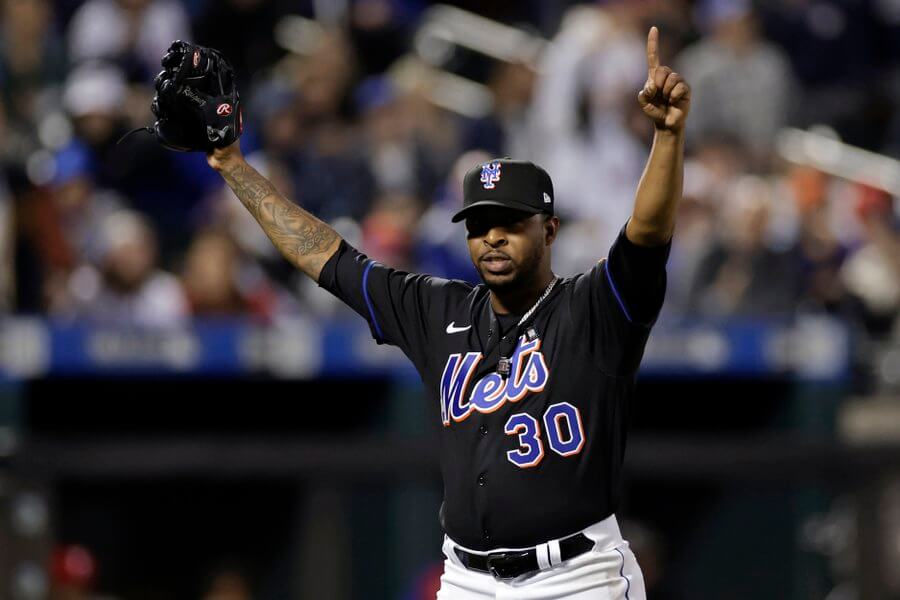 Yes, I know the Mets threw a combined no-hitter (only the second no-no in their history) last night, and yes, I am still ecstatic…but they did it by breaking out their new BFBS jerseys and caps against the Phillies. Unlike last season, when the return of the black jerseys began the Mets eventual downfall…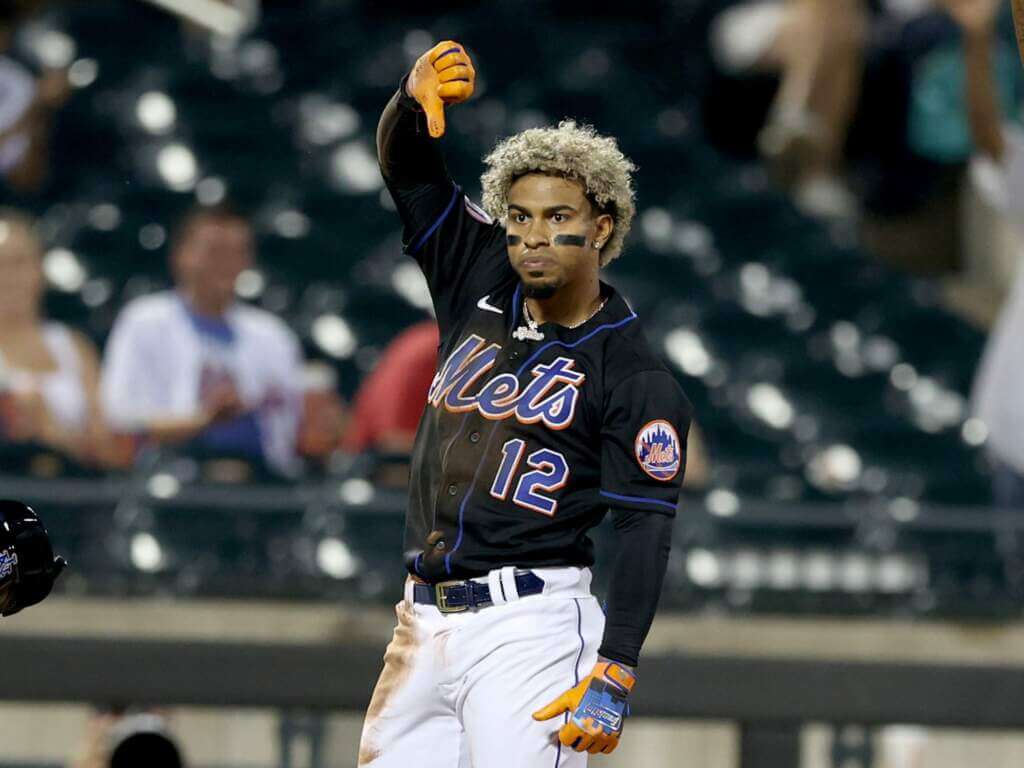 …this time around the Mets did something historically great.
But take a look at the jersey at the top of this article, and then look at last year's photo of Francisco Lindor giving the now infamous "Mets fans" salute. Notice anything different? Yes, this season, with the full-time introduction of the black alternate, the Mets have removed the headspoon. I honestly think it looks better (though despite the outcome, I'd have much preferred it be done in pinstripes) than the prior iteration.
Notice also that in 1998, the team wore the "hybrid" (black crown/blue brim) cap. They would not introduce the solid black cap until 1999, which they paired (I think almost) exclusively — so what the team wore last evening was a hybrid-throwback: black, headspoon-less jersey with solid black cap/helmet. If you're interested in how the Mets first came to wear black, Paul wrote a fantastic piece for ESPN back in 2011 (highly recommended).
So, how did the Mets look last evening?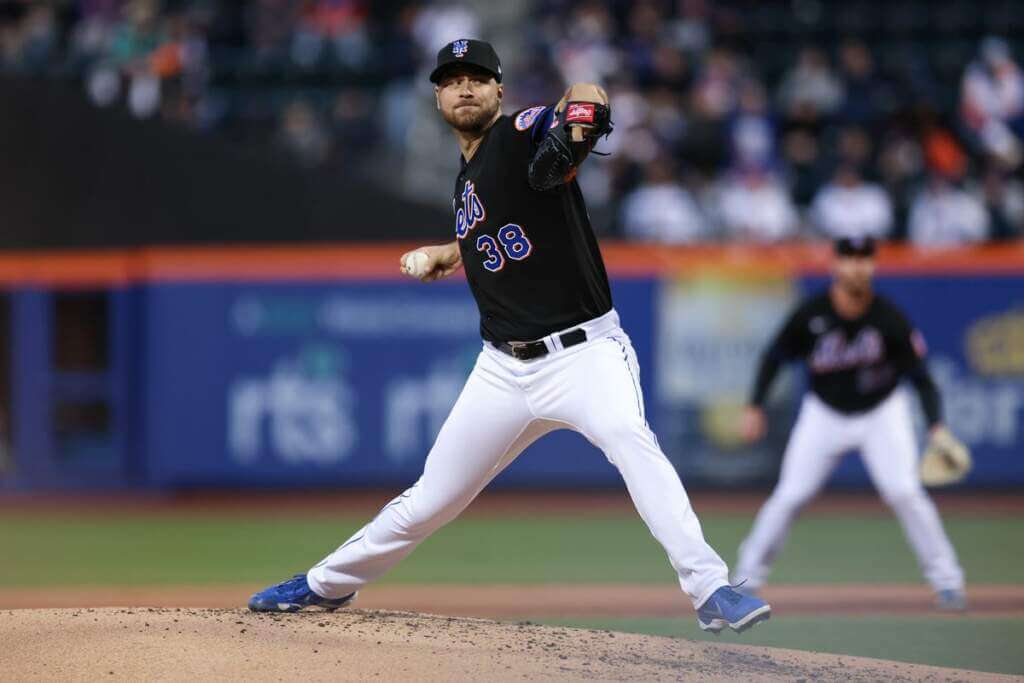 If you take away the BFBS element, it's not a terrible look: Solid black cap, black jersey (with "Mets" script in royal blue, outlined in white, with orange drop shadow; same treatment for the front numbers) and solid white pants with thin blue piping.
NOB was royal blue letters outlined in white, while numbers got the same treatment as the "Mets" script: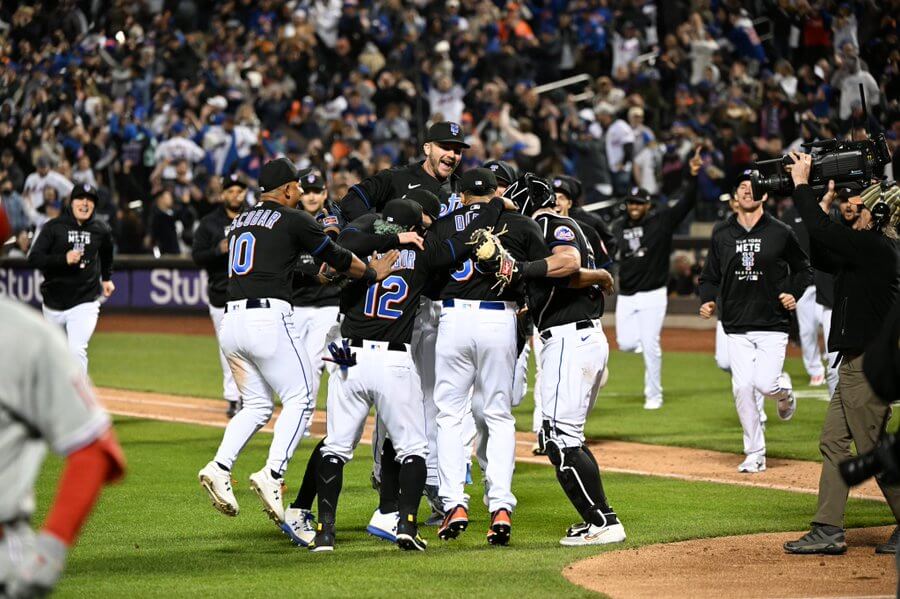 I watched all of this game, and a few players (as you can see above) wore solid black socks, and every player who wore full sleeves went with solid black and black belts. Only closer Edwin Díaz seemed to buck the trend, going with a blue belt and blue sleeves: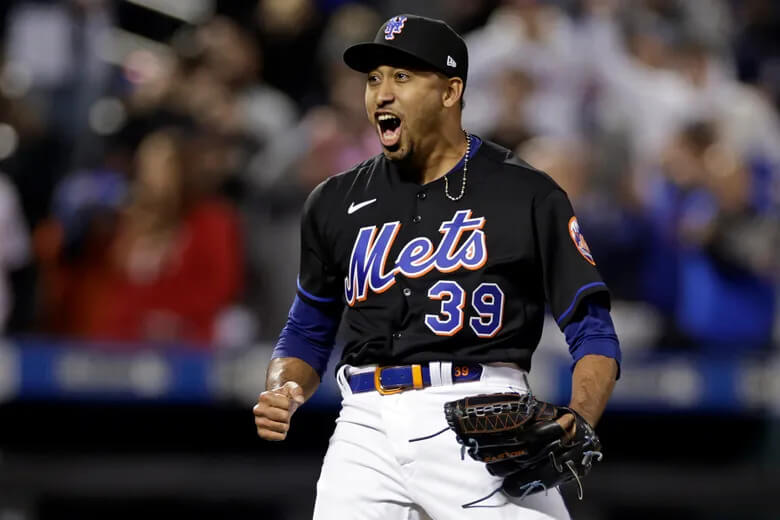 Only Mets skipper Buck Showalter wore actual stirrups (that I saw anyway). Black stirrups (*spits on ground*).
There was even a bit of uni-shenanigans last night, when Mets SS Francisco Lindor came up to bat in the bottom of the first wearing a helmet without the "NY" decal: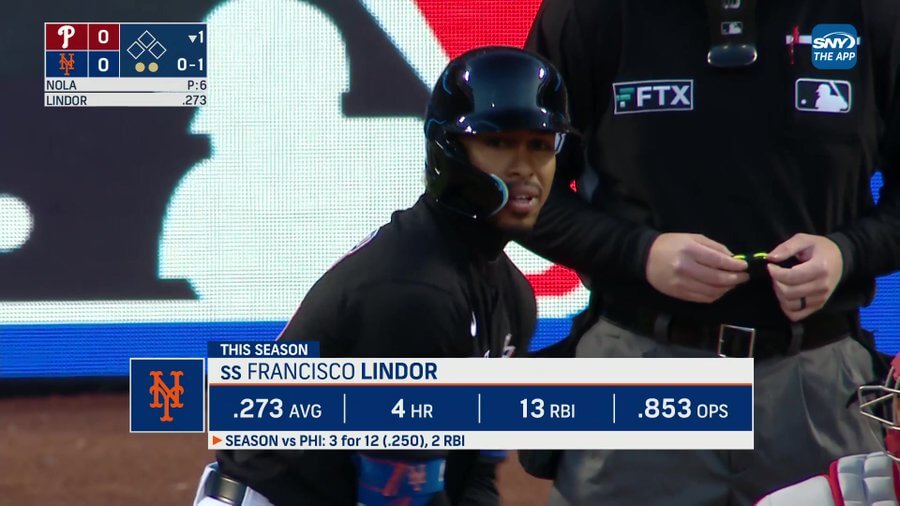 The funny part is Lindor didn't even realize he was logo-less until he reached first base after a single, when the Phillies Rhys Hoskins let him know:
Francisco Lindor you ARE a free agent pic.twitter.com/BulYUQ6efs

— Talkin' Baseball (@TalkinBaseball_) April 29, 2022
Luckily the equipment staff had his helemt all logoed up by Lindor's next AB: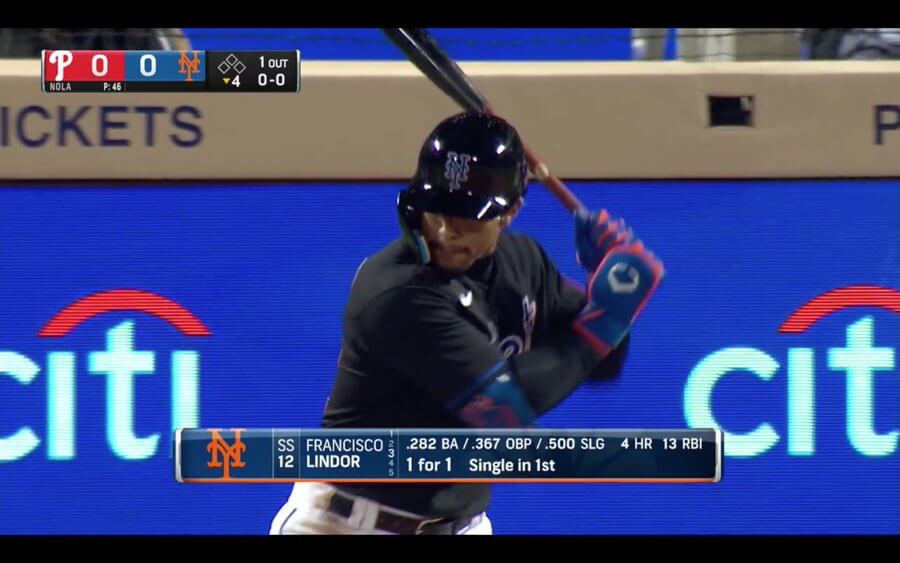 You can see lots more photos here.
I hate that the Mets got their second no-hitter in 60 years wearing the BFBS (as this game will now live in infamy), and I hope the team doesn't veer from its current plan to wear the black jerseys on Fridays only (both home and some road games is the "plan").
One thing I'd like to see changed about the Mets uniforms: as you see, the team wears solid white pants (with blue piping) with the black jerseys. However, when the team wears their alternate blue jerseys, they wear their blue pinstripe pants at home. This combination, to me anyway, looks like they forgot their regular pinstripe tops and had to wear their BP jerseys for the game. Since they now obviously have the set of plain white pants, I wish they'd pair those with the alternate blue jerseys, as to me this would look more like a uniform. I personally detest when pinstriped teams wear a solid jersey with them.
Anyway…the Mets are Back in Black. So far I can't argue with the results.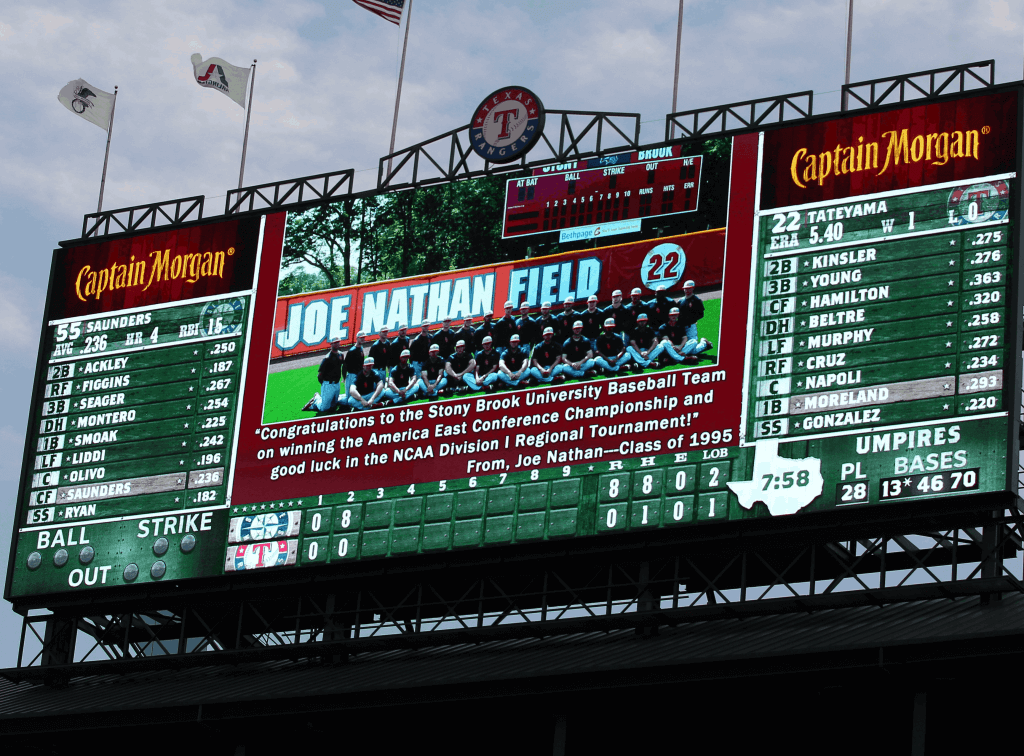 Guess The Game…
from the scoreboard
Today's scoreboard comes from Martin Nash.
The premise of the game (GTGFTS) is simple: I'll post a scoreboard and you guys simply identify the game depicted. In the past, I don't know if I've ever completely stumped you (some are easier than others).
Here's the Scoreboard. In the comments below, try to identify the game (date & location, as well as final score). If anything noteworthy occurred during the game, please add that in (and if you were AT the game, well bonus points for you!):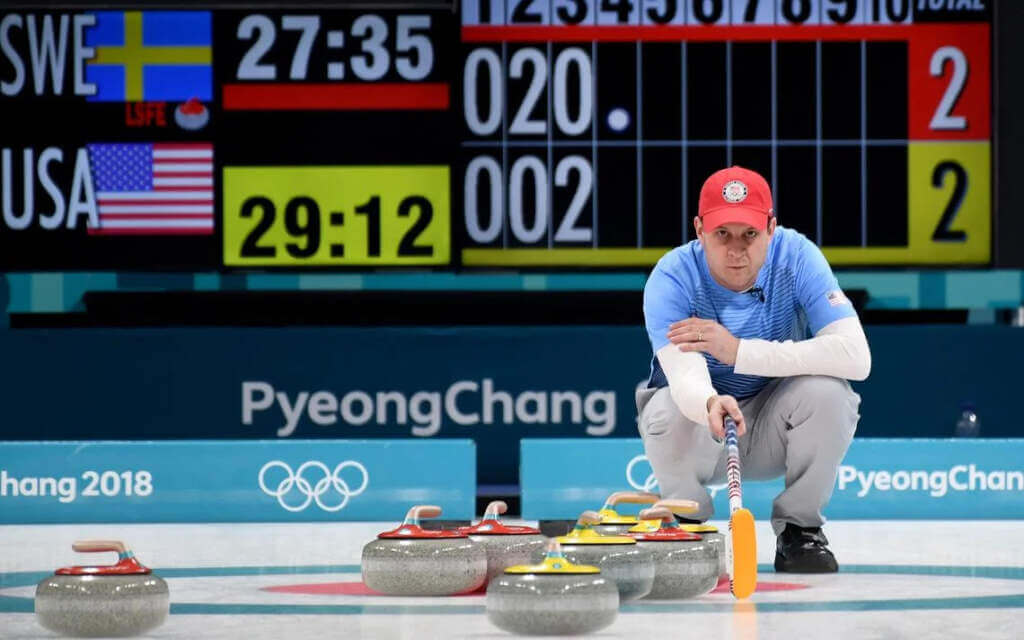 Please continue sending these in! You're welcome to send me any scoreboard photos (with answers please), and I'll keep running them.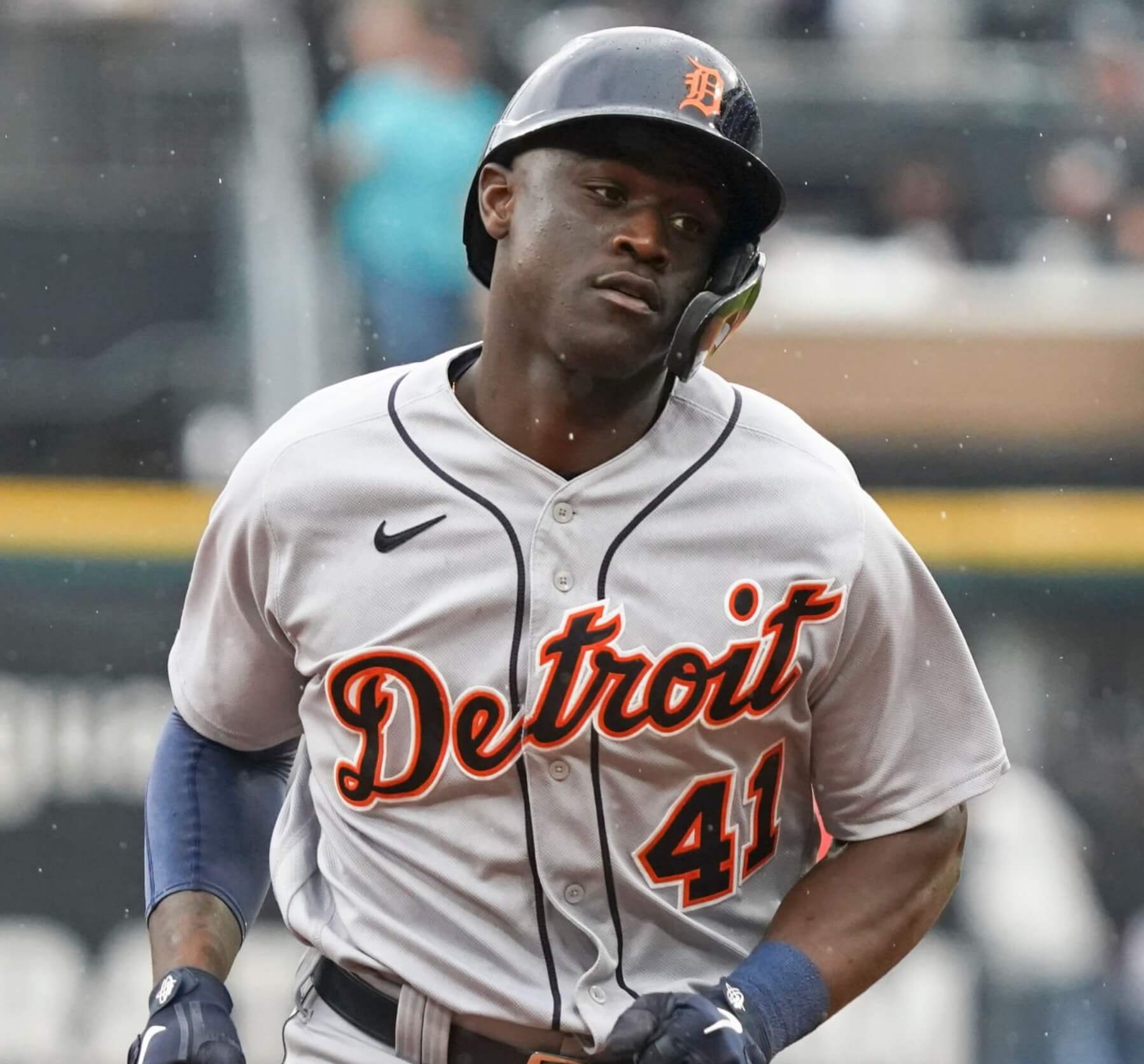 And now a few words from Paul: Hi there. In case you missed it, my Bulletin article this week is a worst-to-first Uni Watch Power Rankings assessment of MLB road uniforms. My premium subscribers can check it out here. If you haven't yet subscribed, you can do that here (you'll need a Facebook account in order to pay). Don't have or want a Facebook account? Email me for workaround info.
Also: I've been running a sale on Uni Watch pins this week. Here are the discounted prices:
• One pin for $9 for $6
• Any two for $16 for $11
• Any three for $21 for $15
• Any five for $30 for $20
• Any 10 for $30
A few designs have sold out this week, and a few more are running low. Full details here.
That's it from me. Now onto the ticker.


Uni Watch News Ticker
By Anthony Emerson

Baseball News: Here's a great look at the Worcester Red Sox's sign-language unis for last night's Deaf and Hard of Hearing promotion (from Daniel Towbin). … The Wei Chuan Dragons of the CPBL will wear these black jerseys for the month of May (from Jeremy Brahm). … K-Pop group BTS is collaborating with MLB on a merch line (from Scott M. Barrett).

Pro Football News: Whole bunch of draft pick uni numbers were revealed yesterday, including: Pats G Cole Strange wearing No. 69 (from Peter J. Clark), Commies WR Jahan Dotson wearing No. 1 (from Dell Michaels), Vikings S Lewis Cine wearing No. 6 (from Cam Erikson), Steelers QB Kenny Pickett wearing No. 8 (from Phil) and Eagles DT Jordan Davis will wear #90 (also from Phil). … Check out this playing card-style art used to decorate the draft site (from Nathan Haas and James Behan Jr.). … The Montreal Alouettes Twitter posted an excellent video showing the application process for graphics and facemasks on helmets (from Moe Khan).

College Football News: Steelers QB Kenny Pickett's dad, Ken, played linebacker for Shippensburg in the early 90s. Here's a picture of him wearing a helmet with "100" as the logo. The college was founded in 1871, the football team was founded in the 1920s, so reader Gerry Dincher asks, what was the 100 for?

Hockey News: The Swedish Ice Hockey Federation is celebrating its 100th anniversary with a very nice throwback for the men's and women's national teams. A sublimated design feature is the name of every member of the Swedish Hockey Hall of Fame (from Brandon Weir and Andrew Walsh). … The Hurricanes will once again be wearing their black alternate jerseys throughout the playoffs (from multiple readers), ,,, One thing that we don't usually think about when teams overhaul identities, especially if they do it frequently: how incongruous it makes championship banners look, as exemplified here by the Sabres (from @The_Big_GB).

Soccer News: New fourth kits for French club Lyon (from Kary Klismet). … Also from Kary, Manchester City is collaborating with Puma to create a soccer kit recycling initiative. AC Milan and Puma are doing a similar thing (Milan from Phil) … The previously leaked Chicago Red Stars kit has been formally released (thanks, Jamie). … New kit advertiser for Scottish second-tier side Ayr United (from Ed Zelaski).

Grab Bag: The "City" jersey promotions are now moving to Major League Rugby (a league where Nike is not the equipment partner). Austin Gilgronis and Dallas Jackals will debut them for their games against Seattle and San Diego respectively.


Uni Tweet of the Day
Truth.
Let these banners be a lesson to all teams: Don't change your uniforms every handful of years. Pick a good one at the start and stick with it. pic.twitter.com/doCHaxPmYz

— Mark Lazerus (@MarkLazerus) April 29, 2022


And finally… that's all for today. Big thanks to Casey for sharing his vision for future NBA jerseys. Looking forward to part II.
Big hugs to Jimmer Vilk. He knows why.
Everyone have a great Saturday, and I'll catch you back here tomorrow. Till then…
Peace,
PH