By Phil Hecken
Follow @PhilHecken

Good Sunday Morning, Uni Watchers. Our esteemed leader, the one and only Paul Lukas, celebrates another trip around the sun today (a bit more on that below)! Hope everyone is doing well and staying safe.
Now then. One of the things that differentiates Uni Watchers from sports fans in general — at least to me — is I believe we have a more refined sense of what makes a "good" or "bad" uniform. Not that we're experts (and a LOT of it subjective anyway) per se, but I believe as a collective we're perhaps more discerning than the general fan. By that I mean, we're generally not as swayed by current fads (or even past, played-out ones like BFBS), and while I am sure there are many among us who will buy and wear just about any uniform worn by our favorite team(s), regardless of whether we like it, I still think we're generally more astute than the average fan when it comes to the principles of good uniform design.
One thing that has always piqued my interest is how fans can "like" a certain uniform — one we might otherwise consider bad, or of poor design — based on how well a team does while wearing it. There are numerous examples (I'll provide four below) of what I consider to be less-than-good to poor uniforms but are nevertheless beloved (and considered "good") by fanbases due to the success (usually a title) of the team. Conversely some really beautiful uniforms have been otherwise dismissed by fans — two of which I elaborate on below — due to a team's lack of success in them.
You may not agree with my examples, and that's fine. But I think you will agree in principle that a team's good (or bad) fortune in a specific uniform can certainly affect fans' perceptions of the quality of said uni. Maybe not so much for us, but certainly for the sports fan in general. Let's take a look at some of what I consider "bad" unis that are nevertheless beloved in many quarters, simply because those teams were successful while wearing them.
__________
New York Mets: Racing Stripes on Pinstripes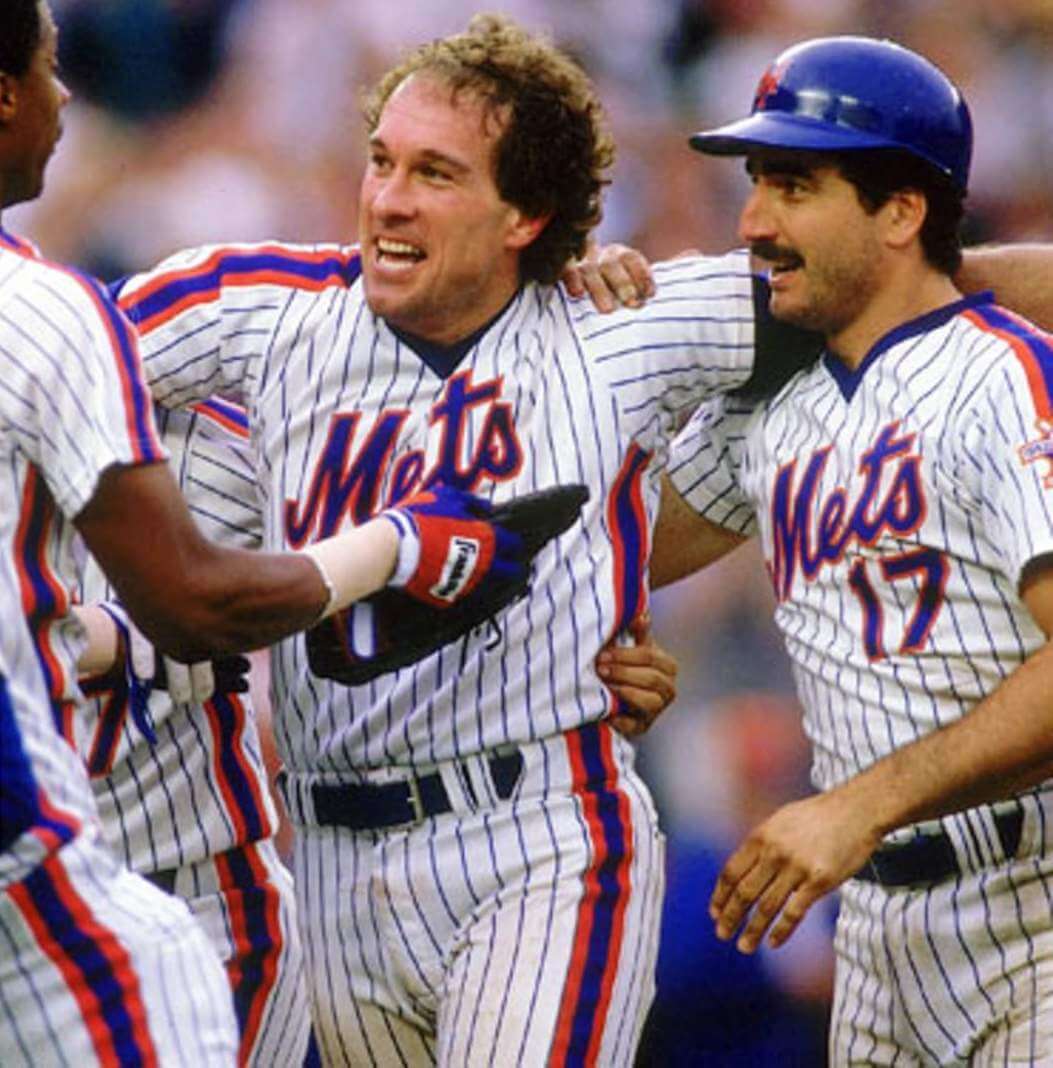 I am probably in the minority here, especially as a Mets fan, but I've always hated the uniforms worn by the Mets when they won their second, and most recent, World Series, way back in 1986. I've always thought it was a poor design — I'm fine with pins, and I'm fine with racing stripes — but having both on a uniform was overkill. Not only that, but somewhat inexplicably, the team chose to go with pullover jerseys but paired them with belted pants, a rather disjointed look. Yes, not every team that wore pullovers wore sansabelt pants (or vice versa), but these were exceptions rather than rules.
But because the team won the World Series in these uniforms, fans love them, and by extension, think they're "good" uniforms. Not only was their stripe overkill, but frequently during play, the jerseys would shift, causing misaligned stripes (this is especially upsetting to those of us with OCD). I didn't dislike the gray roadies as they didn't have pinstripes. And I will always like the Expos racing stripes (especially since they wore button fronts and belts), but I never liked the stripes/pins look of the Mets, despite their success wearing them.
__________
New England Patriots: Super Six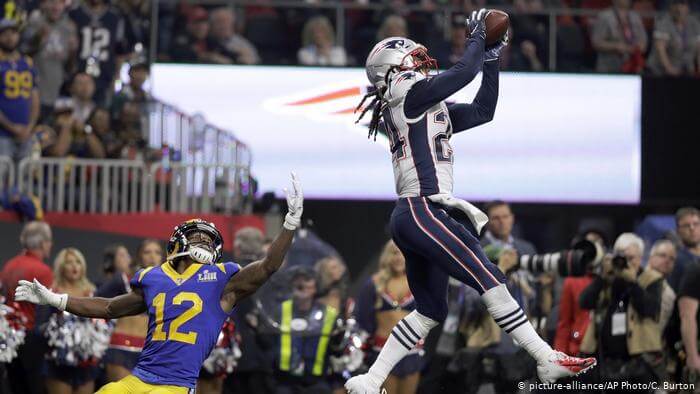 I'm not sure how many people love these uniforms, but it's way more than it should be. Let's face it — this turn-of-the-century design was probably dated before it ever took the field, and yet the Patriots wore it for 20 seasons (roughly corresponding to the tenure of a certain QB), and with it came unbelievable on-field success (Six Super Bowl wins in 9 appearances). That unparalleled success, at least in the NFL, makes this the uniform of champions, beloved by Patriots nation and a good chunk of the US of A. But it's really not a good looking uni by any stretch of the imagination.
The not-quite-stripes/not-quite-loops on the shoulders, the way too fat side panels (which also often suffered from misalignment with the pants stripes, even the pants stripes themselves (I get they are trying to match the jersey side panel) just look a bit off. And the red/blue/red jersey panel doesn't jibe with the white/red/blue/red/white pants stripe, which doesn't mesh with the red/white/blue number treatment. Like the Mets, it's not an awful uniform, but it's not great either. But it's viewed by many as a great uni due to the success the team had while wearing them.
Conversely, the team for decades had a gorgeous uniform, but because it was mostly associated with losing (even losing big on the biggest stage), many fans can't seem to get behind it. It's gotten more popular over the years, but once the team dumped it after the 1992 season, most football (and especially Patriots) fans were happy to be rid of it — solely due to the team's lack of on field success. A similar situation exists with the Buccaneers creamsicle uniforms — almost as soon as they went to the pewter and red, and had success, fans deemed the far superior unis losers.
__________
Cleveland Cavaliers: BFBS and Sleeves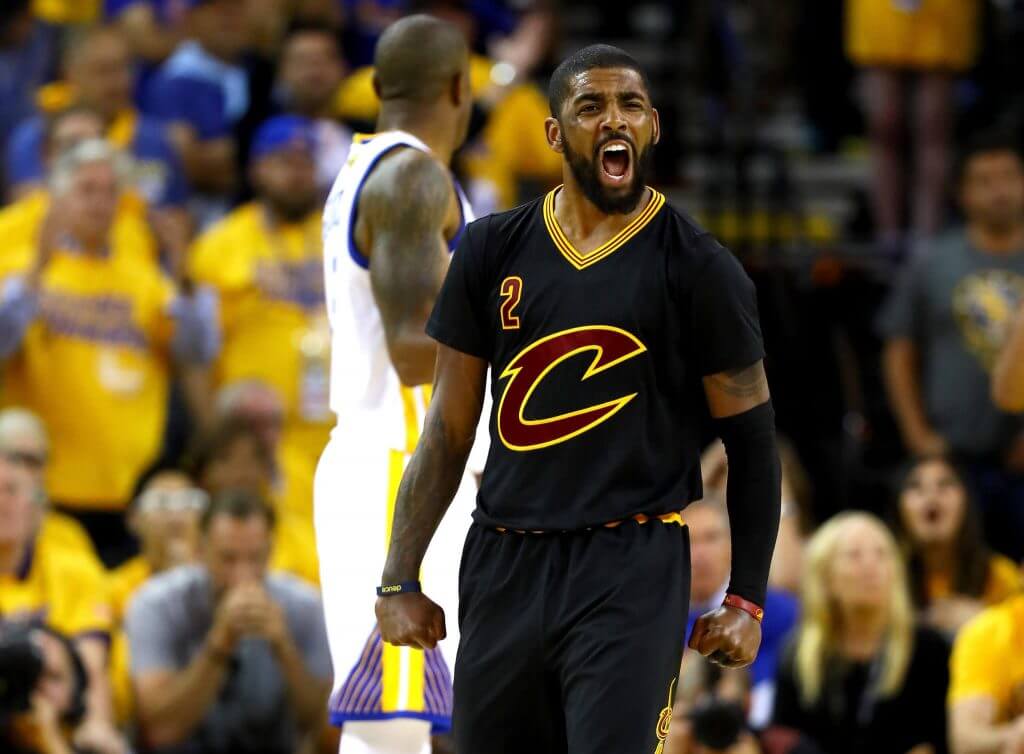 In this instance, I think most Uni Watchers will agree with me: this is a terrible uniform. But that's certainly not the consensus of most sports fans. Sartorially, there's nothing good about this uniform: it's BFBS (about two decades after that was a thing), it's got sleeves (did anyone ever think that was a good look for an NBA jersey), and the giant slashing "C" logo on the chest (with offset uni number to boot) isn't really a wordmark nor a logo, at least not in the classic sense of the term. And yet, there is a significant population who love this uniform, and for one simple reason: it brought the NBA title to Cleveland for the first time ever.
In the months after the Cavs won the title, I did an informal survey among my sports (but not uni) friends. I'd ask them if they liked that Cavs jersey. Almost all of them did. And when I followed up my initial query with a simple "Why do you like it?", their answers were always some form of this reply, "well, they won the NBA title in them." Most of my more uni-attuned friends weren't nearly as positive. Some of my younger sports fan friends (more than one, but not that many) even went so far as to say "I won't wear a tank top, but I'd wear that sleeved shirt." I'm sure that was probably the NBA's (and adidas's, who introduced the sleeves) intent too — produce a shitty looking jersey they know fans will buy. Which is yet another reason this uni (jersey) is so bad: it was designed purely for the retail aspect. I'd ask you guys to conduct a similar experiment among your non-uni friends: ask whether they like the LeBron/Cavs black jersey. I bet you'll find a surprising number who do. Winning definitely elevated an otherwise putrid uniform for the sole reason that it brought with it a title.
__________
Vancouver Canucks: Flying V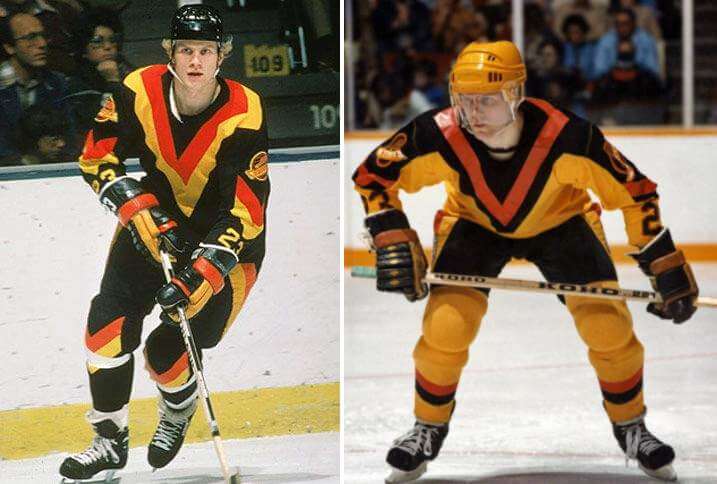 OK, this is a bad uni, but not in the way the other unis are bad: this is more of a so bad it's GOOD type of uniform. It was certainly pretty radical when it was introduced, and it may be as popular today as it was back in the 1980s. But let's face it — other than its uniqueness (and possibly color scheme), it was clearly a product of its time. I'm pretty sure no one ever tried to replicate this one (as many have done with the tequila sunrise look popularized by the Houston Astros). That's because it's not a particularly good design — no wordmark/logo (per se) on the front, uni numbers down by the wrists, odd "V" pants striping. Unique? Yes. Good? No.
But, despite all this, fans seem to love it. Can that all be attributed to the fact that the Canucks greatest NHL success (reaching the 1982 NHL finals) came in these unis. They also reached the 1994 Finals (losing to the Rangers) and 2011 Finals (losing to the Bruins) — and guess what, those are popular unis too, but they weren't nearly as garish as the Flying V's. I can only imagine how much more popular (and thus, viewed as "good") those Flying V's would be had they won that 1982 Final. Probably a lot.
__________
What say you readers? Do you agree with my selections (it's fine if you don't — I realize my tastes aren't necessarily the same as yours)? What other teams might also have worn otherwise "bad" uniforms that are loved by fans? Do you like a particular uniform you might not otherwise because your team has had success while sporting them? Love to hear your thoughts.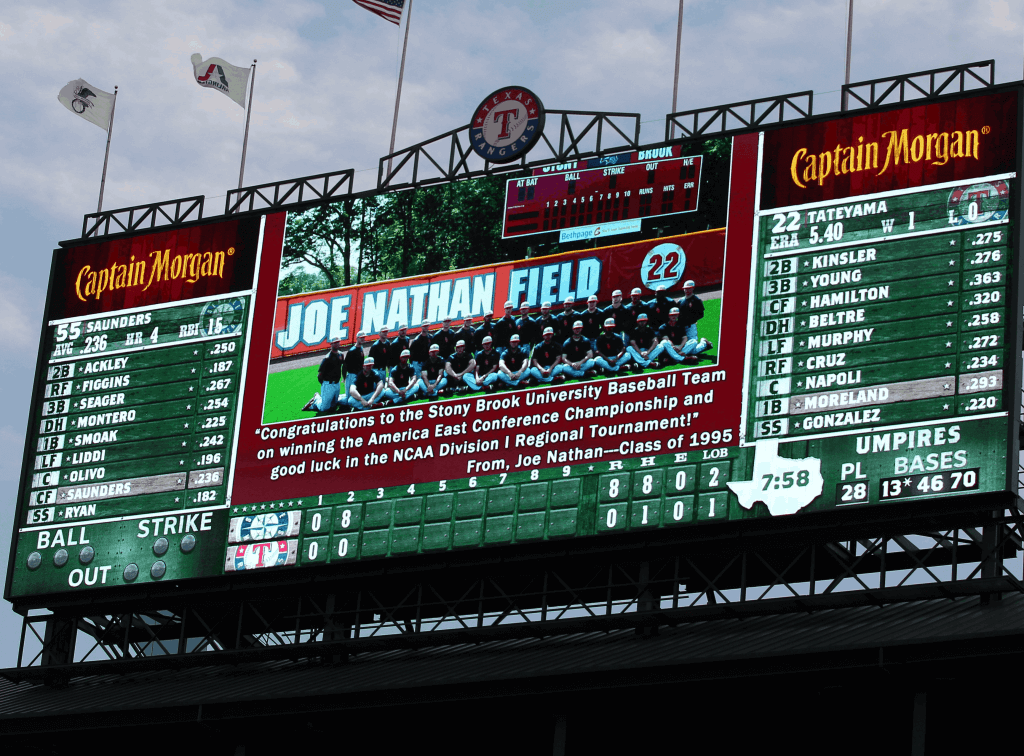 Guess The Game…
from the scoreboard
Today's scoreboard comes from Craig Ehlo.
The premise of the game (GTGFTS) is simple: I'll post a scoreboard and you guys simply identify the game depicted. In the past, I don't know if I've ever completely stumped you (some are easier than others).
Here's the Scoreboard. In the comments below, try to identify the game (date & location, as well as final score). If anything noteworthy occurred during the game, please add that in (and if you were AT the game, well bonus points for you!):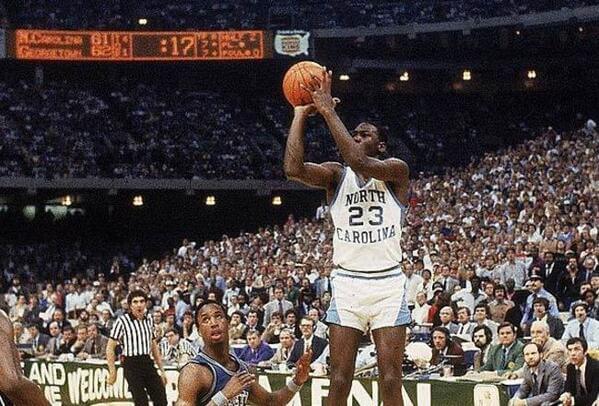 Please continue sending these in! You're welcome to send me any scoreboard photos (with answers please), and I'll keep running them.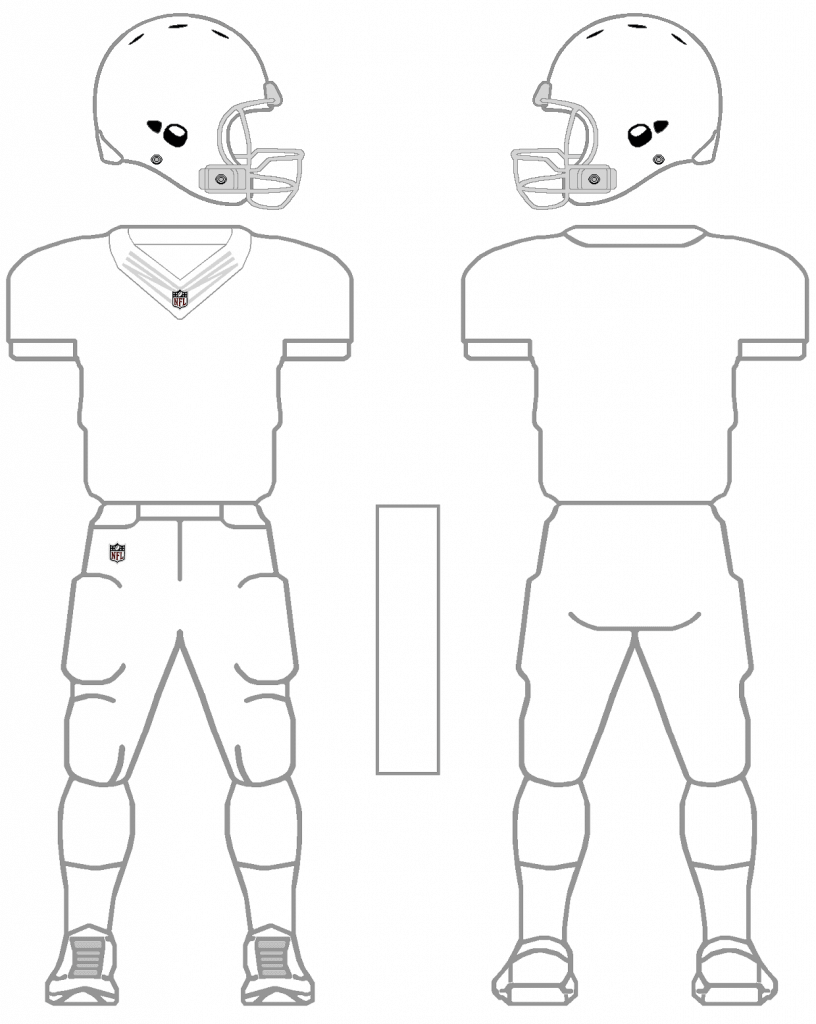 Uni Concepts & Tweaks
Time for more Uni Tweaks from the UW readership.
I hope you guys like this feature and will want to continue to submit your concepts and tweaks to me. If you do, Shoot me an E-mail (Phil (dot) Hecken (at) gmail (dot) com).
• • •
Today's concept comes from Alan Filipczak, for the Quad Cities River Bandits.
He writes…
Hi Phil,

Hope this finds you well. I have something for the weekend Uni Concepts section.

As part of the recent evisceration restructuring of the minor leagues, the Quad Cities River Bandits are now the High-A affiliate of the Kansas City Royals. The River Bandits have seemingly tweaked their color scheme to match their new parent club.

This change inspired me to carry on the age-old tradition of altering a major league logo to match a minor league affiliate. Using my Microsoft Paint "skills," I changed KC to QC and swapped out the crown top for a crude rendering of the Rock Island Centennial Bridge, the iconic backdrop of Modern Woodmen Park in Davenport, Iowa.

Thank you and be well!

Al
And here is his design: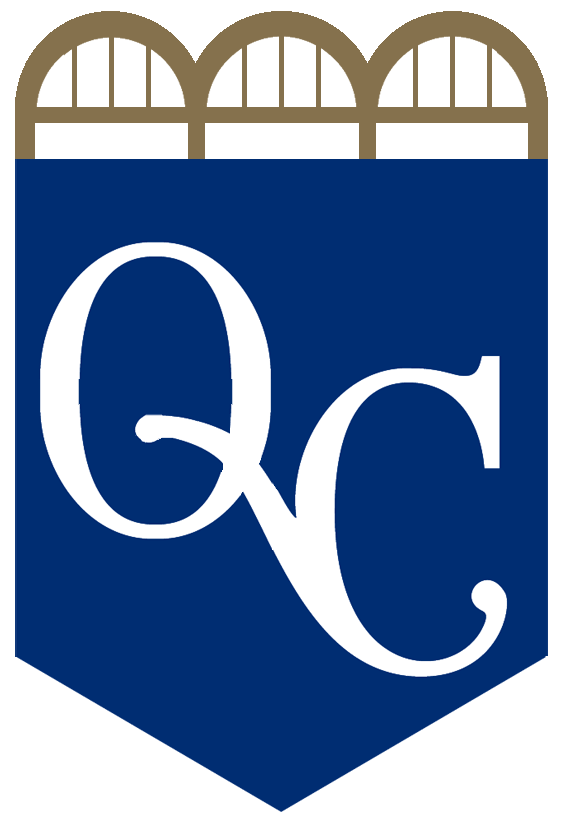 • • •
Thanks Alan!
OK readers (and concepters). If you have some tweaks or concepts, shoot 'em my way with a brief description of your creation and I'll run 'em here.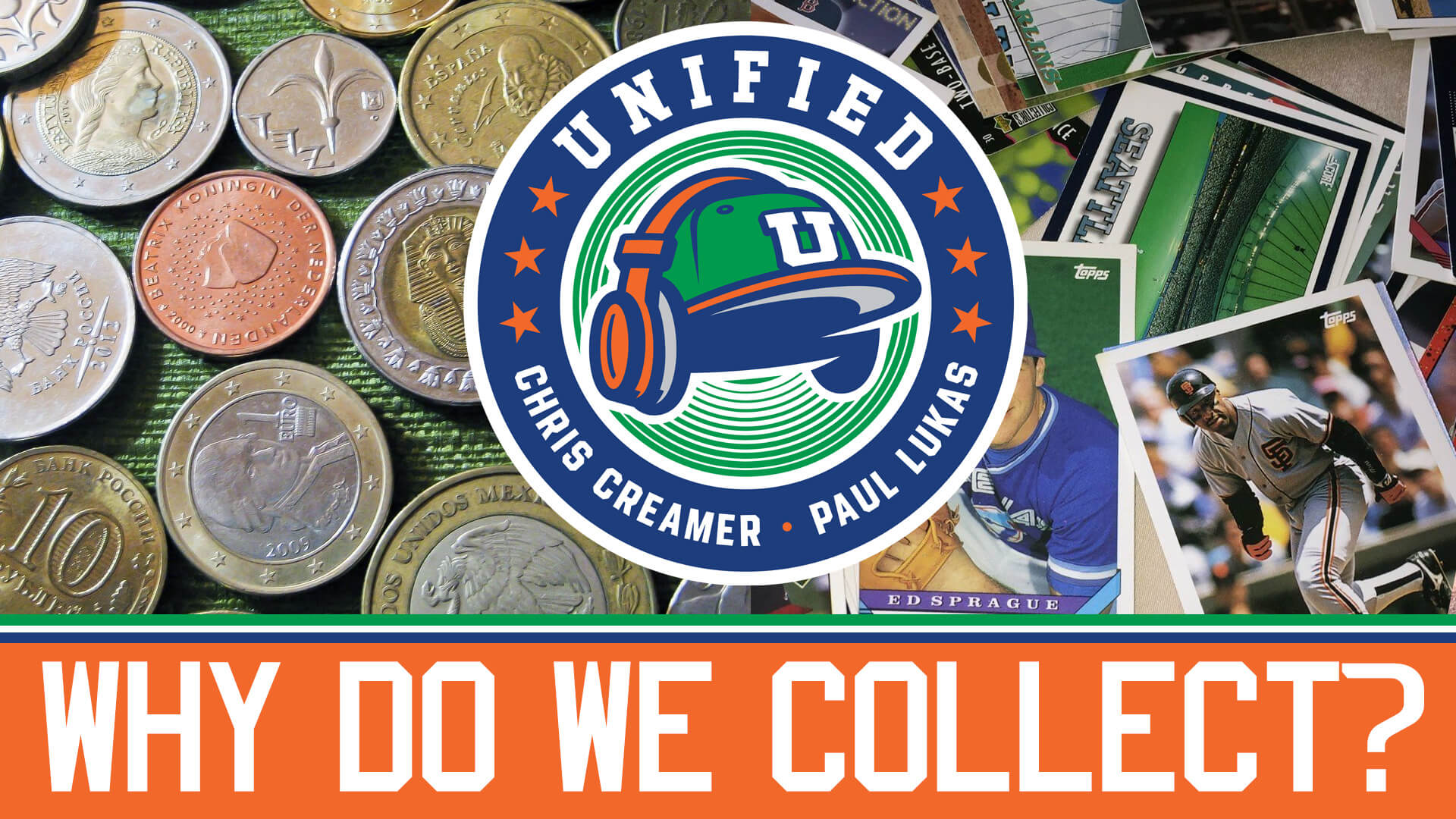 And now a few words from Paul: Hi there. In case you missed it earlier this week, the latest episode of Unified is about collecting. Why are so many people who are into uniforms and logos also into collecting stuff? What's the difference between collecting and hoarding? What did Chris Creamer and I collect when we were kids? What do we collect now? And what does all of this have to do with the 1987 movie Throw Momma From the Train? Chris and I discuss all of that in this episode, and a lot more.
As always, you can listen to us on Apple, Google, Stitcher, TuneIn, and Spotify, or just use the audio or video player below:
Please consider supporting this episode's advertisers, Oxford Pennant (get 20% off any order with checkout code UNIFIED), Ebbets Field Flannels (10% off, except on NFL items, with checkout code UNIFIED), and Homefield Apparel (15% off with checkout code UNIFIED).
Meanwhile, I've teamed up once again with Adelph Wear — the brand run by longtime Uni Watch reader Nathan Haas — to create a new line of Uni Watch hockey jerseys (shown below), which are customizable with your choice of number and NOB, as well as new Uni Watch socks and stirrups (shown at right).
In order to get in on these items, you must place your pre-order by March 31. You can do that here. We expect the finished product to ship out by the end of April.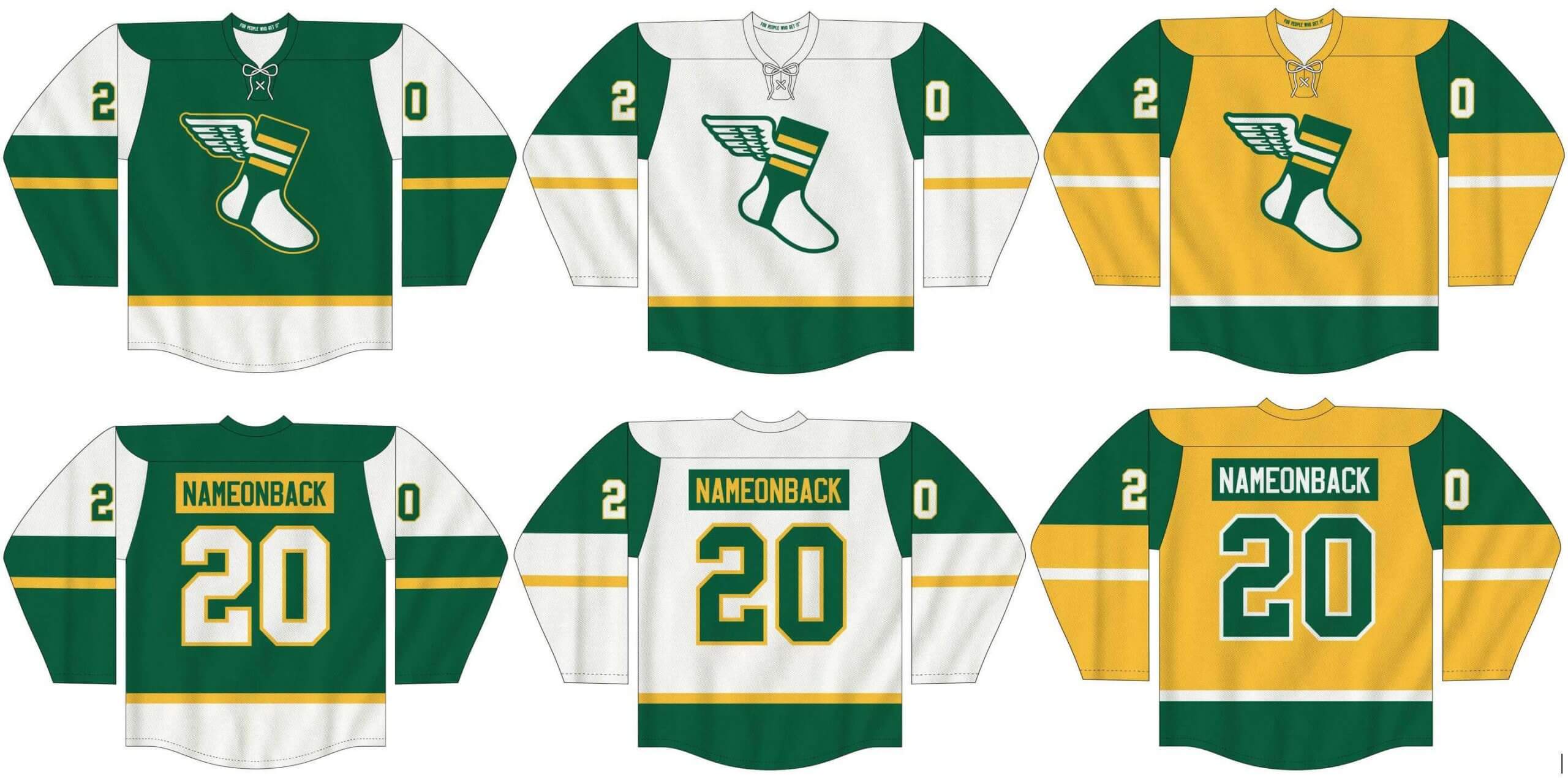 My thanks, as always, for your consideration.


Happy Birthday Paul!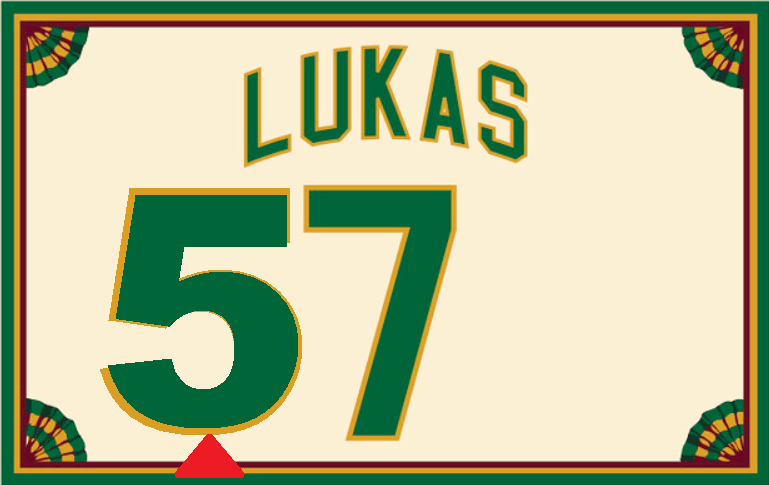 As most of you are probably aware, today is the birthday of one of my best friends, and the guy who founded this place, brought together a "family," and is just one of the best people there is in this (still) crazy, mixed-up world. That is of course, the one and only Paul Lukas.
Words alone cannot express how grateful I am to Paul for all his great friendship and support, and he's particularly been our steady friend and spiritual guru since our mutual worlds were turned upside-down during this whole COVID-19 pandemic. I can't believe this will be Paul's second "COVID Birthday." It's just one of those quirks of the calendar, but let's all hope we're close to the end of social distancing, so everyone can celebrate their birthdays in right proper fashion, with parties, cakes and a return to normalcy. I mean, it's not even gonna rain today (which means we're still not quite back to normal yet).
So again, please join me in wishing Paul a most HAPPY BIRTHDAY!
Thanks, Paul. for everything.
+++++
On a side note, happy early birthday to UW stalwart Kenny Ocker, whose special day is tomorrow.


Uni Watch News Ticker
By Phil

Baseball News: "I know we've seen ballplayers appear on two different cards in a set in different uniforms" writes Lee Ursich. "Safe to say most of those photos are intentional cards that update the prior card in the set. How about when it happens unintentionally? Check out these two cards from 1970 topps. First ones is of Gene Brabender's regular 1970 topps card #289. The second card is of Dick Hall #182. Both photos for the cards were taken in 1969. Brabender was traded to the Pilots on 3/31/1969." … The University of North Carolina at Pembroke has long poached the P of the Pittsburgh Pirates, notes Gary Dincher. Here is an example on a wrestling singlet. And of the baseball team, which is more reasonable. … The Smithsonian Magazine recently released a very interesting article, "How the Baseball Cap Went From Athletic Gear to Fashion Statement." Definitely worth the read (from William Yurasko). … Check out this really cool mural on the side of a downtown building in Sanford, NC (from Brian Weingartz). … Interesting cloud-shaped pendant on the Braves' Michael Harris (from Michael Clair). … Russell HS in Kentucky with some nice pinstriped unis this year (from Josh Claywell).

NFL News: Here's your first look at former Eagles QB Carson Wentz in an Indy Colts uniform. … Excellent pictures in this thread, and plenty of color on color matchups (from Old Time Football). … Tweeter Jeff Wilk notes that "now roster moves are sponsored. Disgusting." Or would that be, "are advertised"? … Here's a GREAT colorization of the 1937 Boston Shamrocks (from John Turney).

College Football News: Even though the FBS season is still months away, that didn't stop Fansided from ranking the uniforms of the South Eastern Conference. And yeah, as you'd imagine, it's pretty bad.

Hockey News: "Here is a new ranking of the dark OHL jerseys," writes Wade Heidt. "This one from The Hockey Writers. There are some good-looking jerseys. I would have put the iconic barber pole jerseys for the Ottawa 67's at number 1."

NBA News: "Apparently random YouTube commenters agree that NBA uniforms have gotten out of control," observes Dan Buckalew. "I thought the same thing last week when the pacers wore gold on the road at the Lakers (who wore black)." As pointed out in the comments, it was the HEAT, not Lakers — PH

College Hoops News: We've seen frankenjerseys before, but is this the new reverse retro? … Kevin Malarkey noticed that Eastern Washington uses a script font for their NOB. He'd never seen that NOB treatment before. … While praising Ohio University's Ben Vander Plas in the Bobcats' game against UVa, TruTV's graphics folks misspelled his name (from Max Weintraub). … Oooohhh, check out this photo of Baseball legend Jackie Robinson during his days as a UCLA basketball star! (from Bruce Menard).

Soccer News: It looks as though LAFC has a new jersey advertiser, a German power tools company named "FLEX." … Did you ever wonder why Manchester United are nicknamed "Red Devils"? Wonder no more. … Check out this custom frankenjersey for Chris Sutton, BBC Sports pundit (from Ed Żelaski). … Also from Ed: Raków Częstochowa wore some gorgeous throwbacks yesterday against Górnik Zabrze. The club is celebrating its centennial. … ICYMI: Arsenal's 2021-22 away kit has been leaked. … A New England Revolution blog has an article selecting the best jersey uniform in club history (from Kary Klismet).

Grab Bag: Tweeter Benjamin Kassel thinks "this Brisbane Lions vs. Sydney Swans uniform matchup is GORGEOUS. I think the yokes are a big part of that." … Among other things, "bored rich people" are buying things like Mickey Mantle rookie cards and rAir Jordans — NYT link (from Tom Turner). … Overseas spectators will be barred from attending the Tokyo Summer Olympics in an attempt to lessen pandemic risks, the Games' organizing committee said Saturday WaPo link. … Horace Good Middle School in Garden City, Kansas, whose team name is the Hawks, is poaching a Southern Miss logo, which itself was discontinued after the University of Iowa successfully challenged the Golden Eagles' trademark application for being too similar to the Hawkeyes' iconic Tigerhawk logo. Submitter Kary Klismet asks, "So is double trademark infringement kind of like a double negative, where the two infringements cancel each other out and make it okay?" … Here's a breakdown of Formula 1 drivers' helmets designs for the 2021 season (from Kary Klismet). … Although the White House Easter Egg roll is canceled due to COVID, there are commemorative eggs — And the bunnies have masks! (from Timmy Donahue).


And finally… that'll do it for me for the weekend. You guys continue to stay safe and healthy.
And HAPPY BIRTHDAY PAUL! Even if it doesn't rain (or snow) today, I hope the day brings you luck, peace and joy. Cheers, buddy!
I'll see you guys back here next weekend.
Peace,
PH