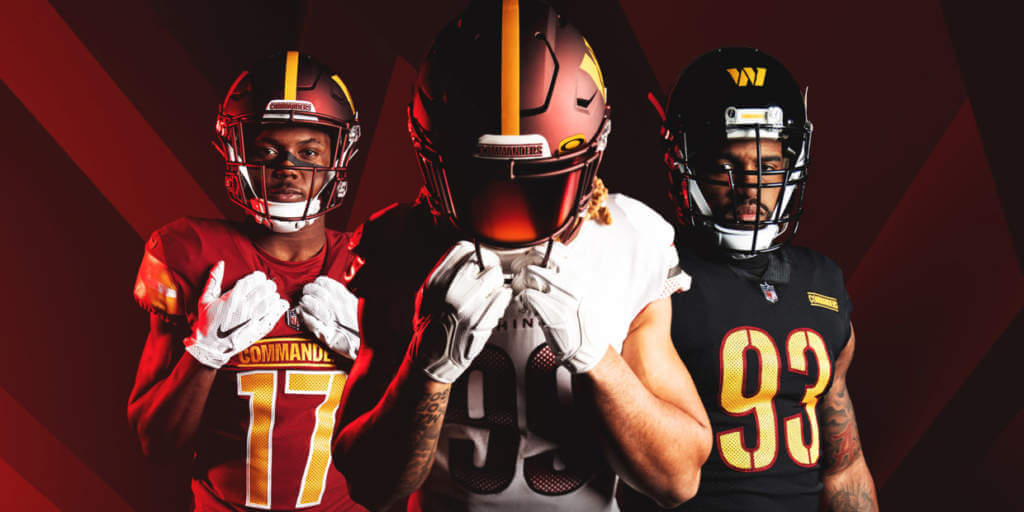 Click to enlarge
Happy Groundhog Day! It's official — the Washington Football Team is now the Washington Commanders. There's additional info here, and I'll add links to more photos as they become available. For now, you can get a better look at the jerseys in these photos that leaked last night: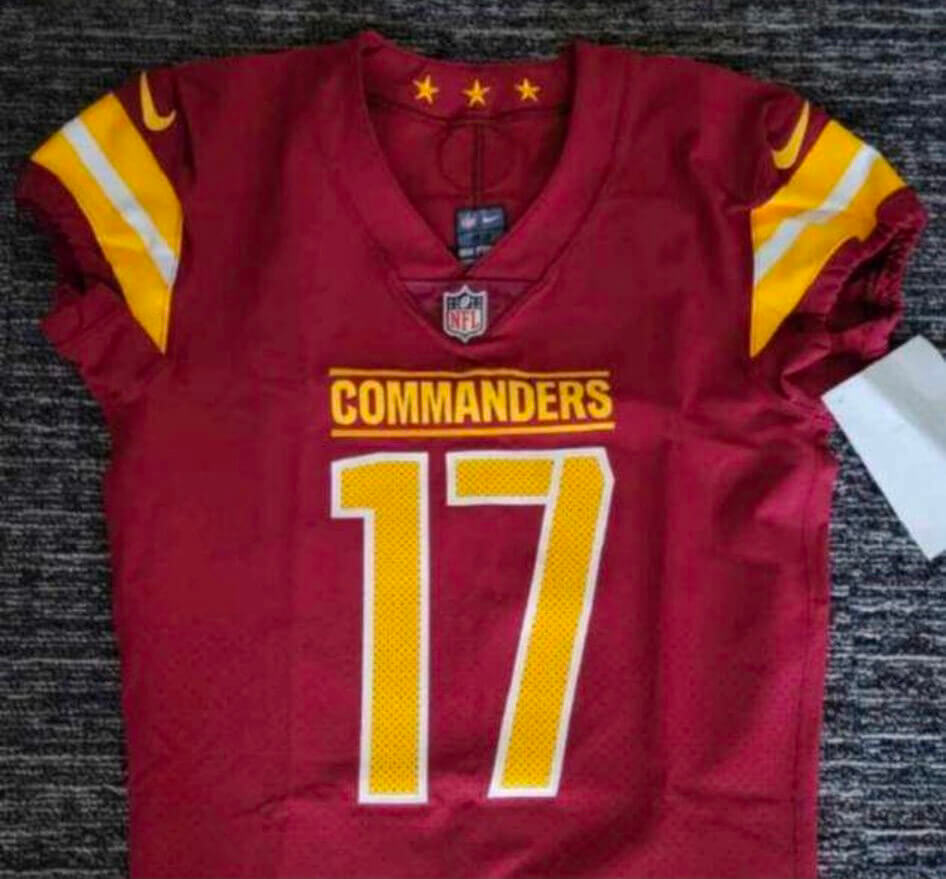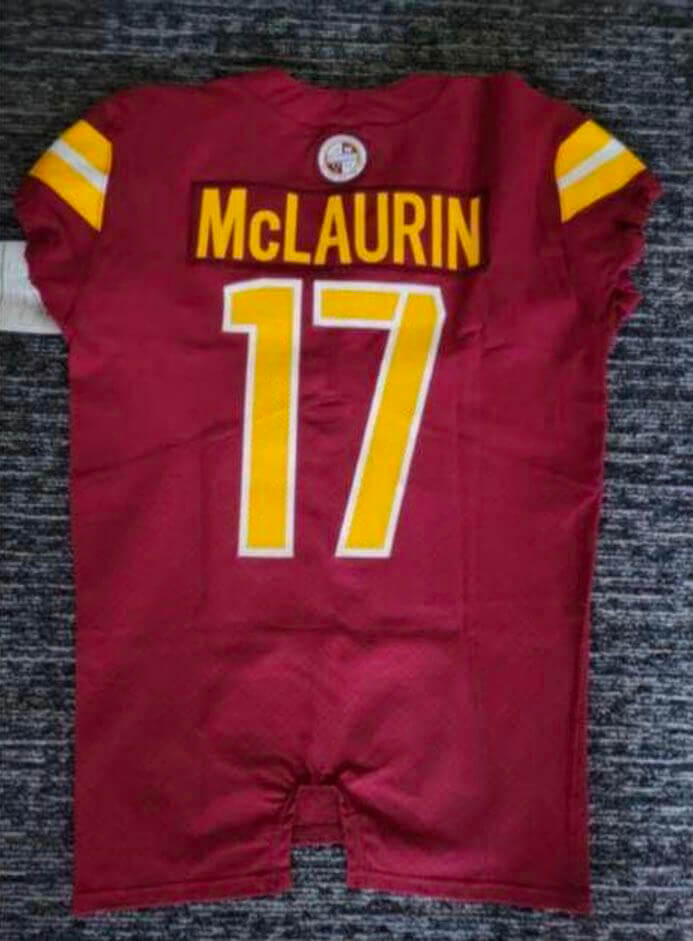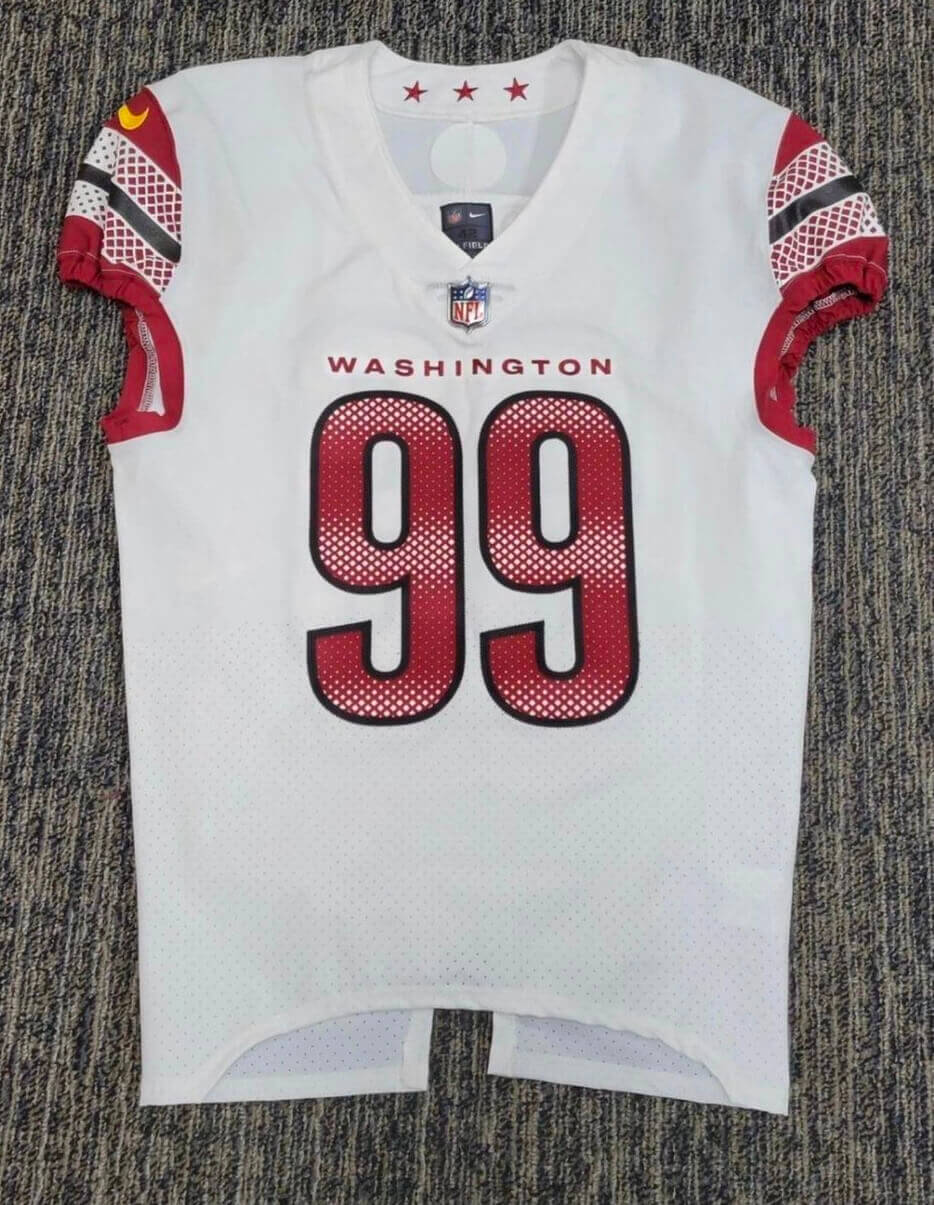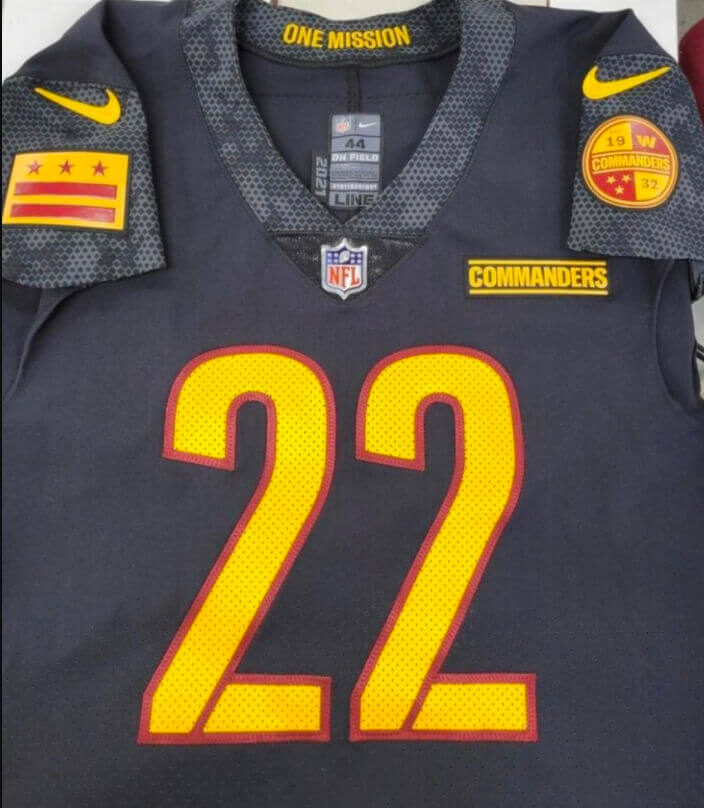 And here's a look at the full uni set: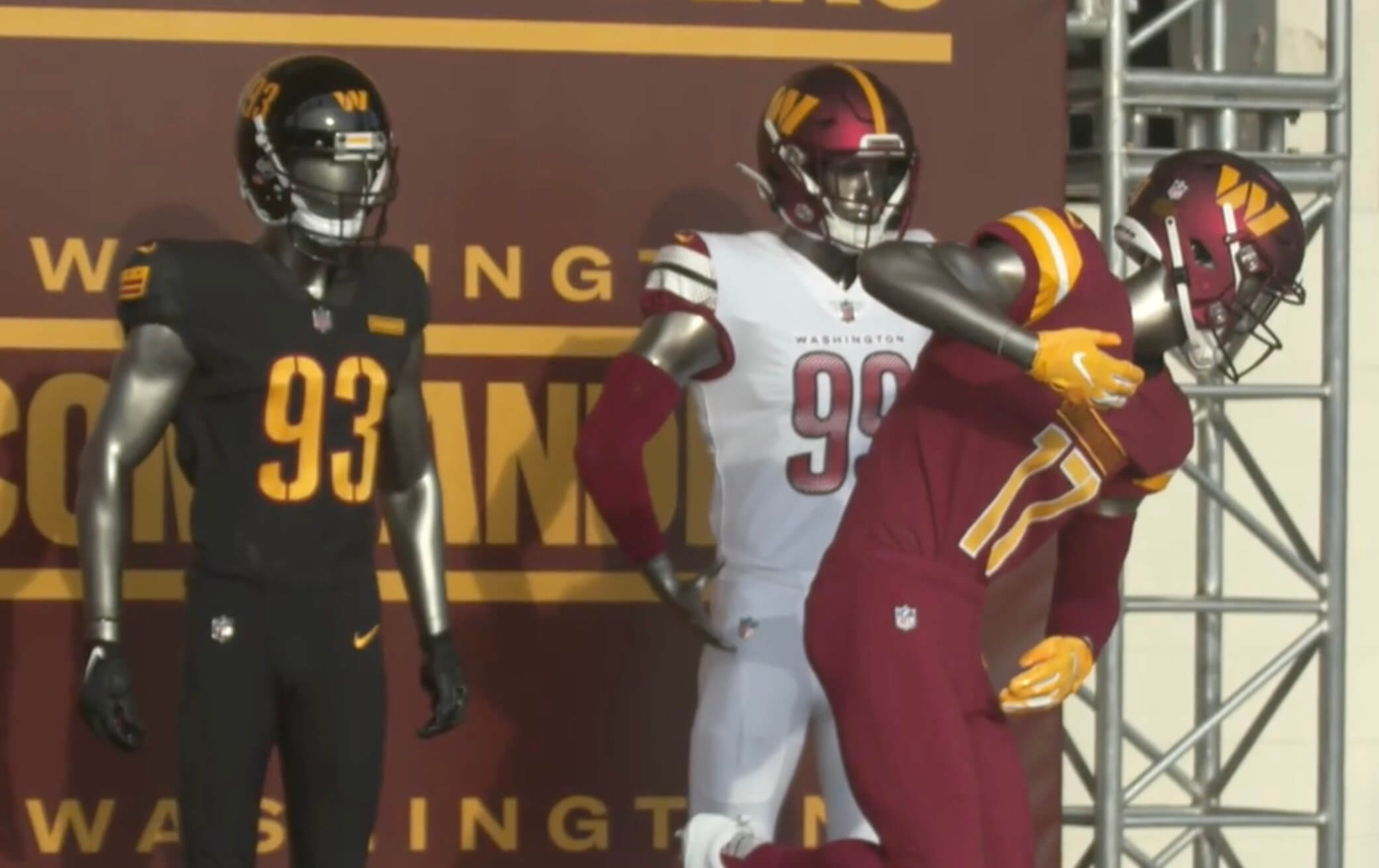 In case you're wondering: I did not have any advance insider info on this one. I was waiting to see how it all played out, just like you. I hate writing about a new uniform set completely on the fly, so I'm going to take some time today to process everything and see how I feel about it. I'll have a full assessment tomorrow on Bulletin. (You'll need a paid subscription to access that article, and you'll need a Facebook account to pay for it. You can subscribe here; if you'd like to be notified if a non-Facebook payment option becomes available, let me know and I'll keep you in the loop.)
I figure everyone's going to want to chatter about the Commanders today, so go ahead and share your thoughts in the comments. I'll have my say tomorrow.
• • • • •
• • • • •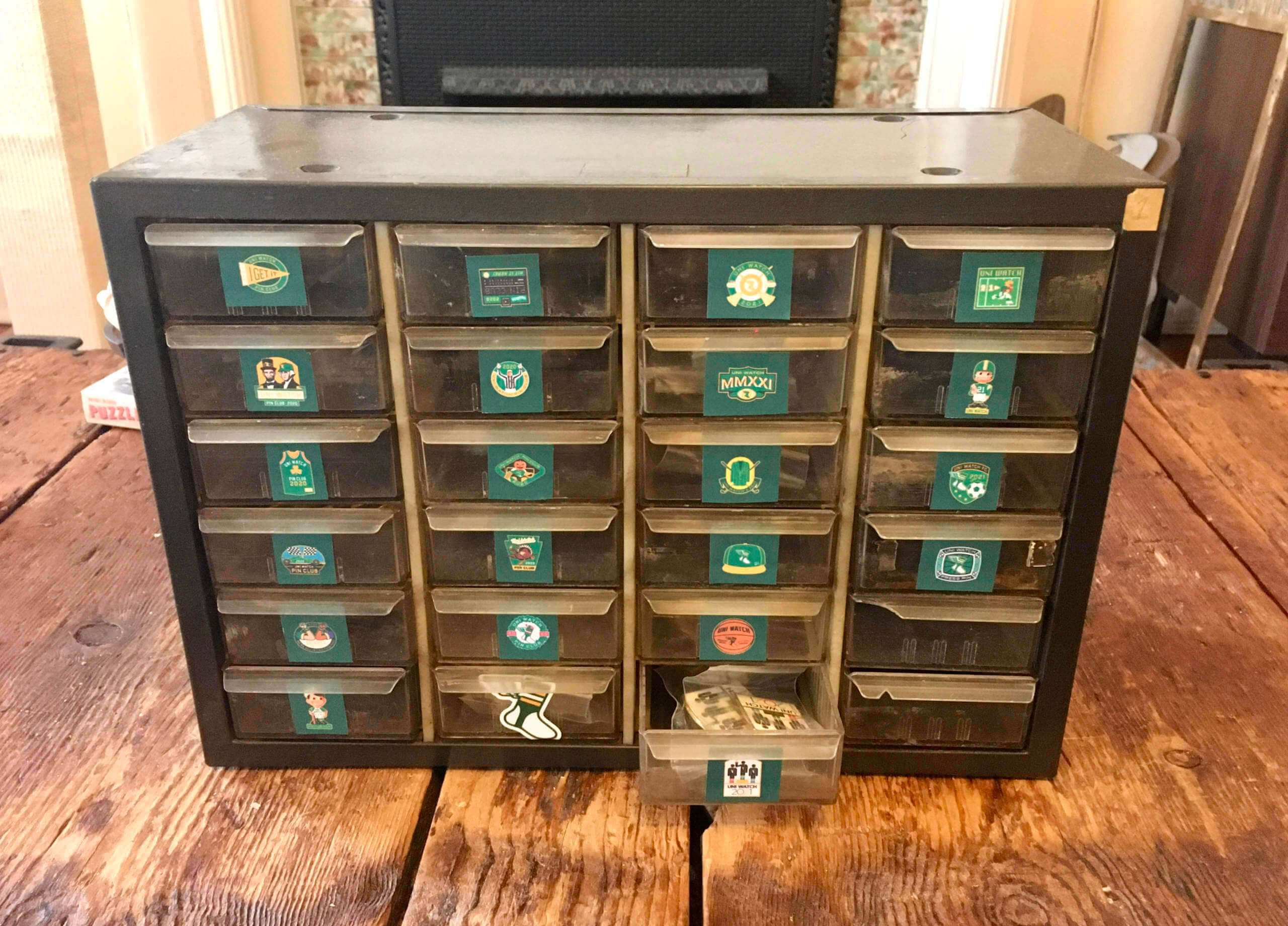 Click to enlarge
Pinventory: Remember my recent trip to the Buzz-a-Rama sell-off? As you may recall, I mentioned that I purchased "a little 24-drawer cabinet" that day. You can see above what I've been using it for. Perfect for our remaining pin inventory!
These pins are now available at deep discounts for multi-pin bundles. Full details here, or just click on the graphic below: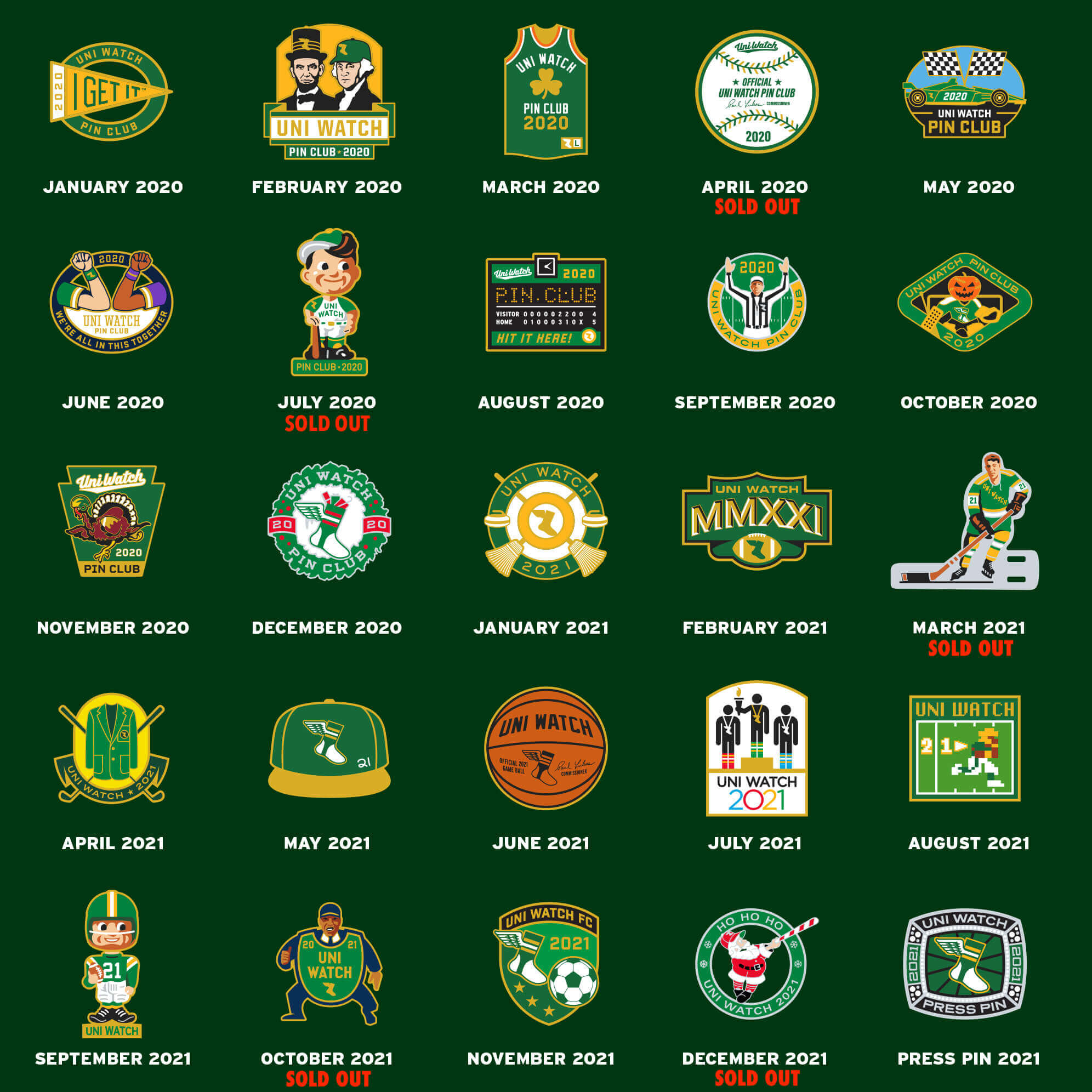 • • • • •
• • • • •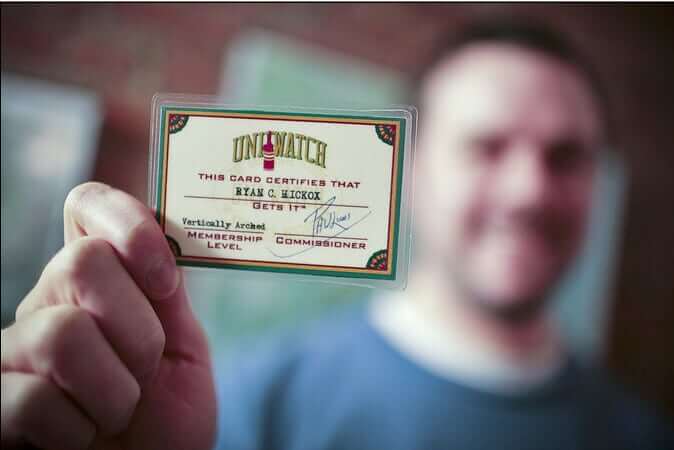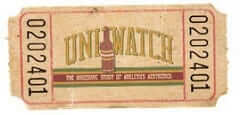 ITEM! Membership raffle: Reader Karl Newkirk won a Uni Watch pennant in one of last week's raffles and has generously decided to pay it forward by donating a Uni Watch membership for me to raffle off, so that's what we're going to do today.
This will be a one-day raffle. No entry restrictions. To enter, send an email to the raffle in-box by 8pm Eastern tonight. One entry per person. I'll announce the winner on Monday. Big thanks to Karl for sponsoring this one!
Meanwhile, the winner of yesterday's Pirates batboy jersey raffle is Will Pike. Congrats to him and thanks again to Zach Hoover for that one.
• • • • •
• • • • •
The Ticker
By Lloyd Alaban

Baseball News: The SIngle-A Peoria Chiefs, affiliate of the Cardinals, have released an alternate identity they will be wearing this season — the Orange Barrels (from Scott Rogers).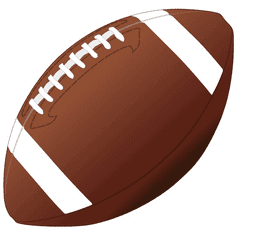 Football News: Now that Tom Brady has officially retired, let's recall our own Anthony Emerson's deep dive on a little-known fun fact: Brady has almost certainly worn more jersey patch designs than anyone else in NFL history. … We've all read about where playoff loser gear goes, but here's another article about it (from Kenneth Traisman). … The grounds crew at SoFi Stadium is starting to paint the end zones for the Super Bowl (from multiple readers).

Hockey News: The Golden Knights wore Lunar New Year-themed warm-ups last night (from our own Brinke Guthrie). … Black History Month warm-ups for the Rangers last night (from Wade Heidt). … Canada's Minister of International Development wore a Canucks' "flying V" sweatshirt in this video. … The Springfield Thunderbirds, affiliate of the Blues, will wear military appreciation uniforms later this month. … New sweaters for Michigan Tech (from Shane Brown). … The AHL's Hershey Bears have added a helmet decal for Mike Nykoluk, who played with them for 14 seasons (from A. Miller).

Basketball News: On Monday, we reported Pistons G Cade Cunningham didn't have the gold championship tab on the back of his jersey. The tab returned last night (from Jeff Sak). … At one point last night, Golden State had Nos. 0, 00, 1, 2, and 3 on the court at the same time — the lowest possible combined uni number total (thanks to all who shared). … Georgetown men's honored the Washington Bears, a Black Fives team, with commemorative warm-up shirts last night (from @bryanwdc). … Also from @bryanwdc: There were nine different shoe colors on the starters for Georgetown and Seton Hall men's last night.

Soccer News: Here's a real-life look at Charlotte FC in their debut uniforms (from James Gilbert). … Also from James: UEFA is suing a German pizza company for calling one of their pizzas "Champions League." … Scottish club Raith Rovers' shirt advertiser is an author, Val McDermid, who is ending the arrangement after this season because the club signed striker David Goodwillie. Goodwillie was ruled to be a rapist in a civil case in 2017 but never faced a criminal trial. The captain of Raith's affiliated women's team also quit in protest (from our own Jamie Rathjen). … New kits for J3 team Tegevajaro Miyazaki (from Jeremy Brahm). … Also from Jeremy: A writer has ranked the 100 best shirt templates of all time.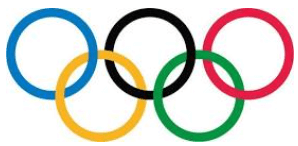 Olympics News: You can take a quiz to find out which Olympic mascot you are (from Kary Klismet). … Nike wouldn't answer a reporter's questions about where Team USA's podium uniforms were manufactured.

Grab Bag: Union Public Schools in Tulsa has chosen a new logo designed by a current student (from Kary Klismet).
• • • • •
• • • • •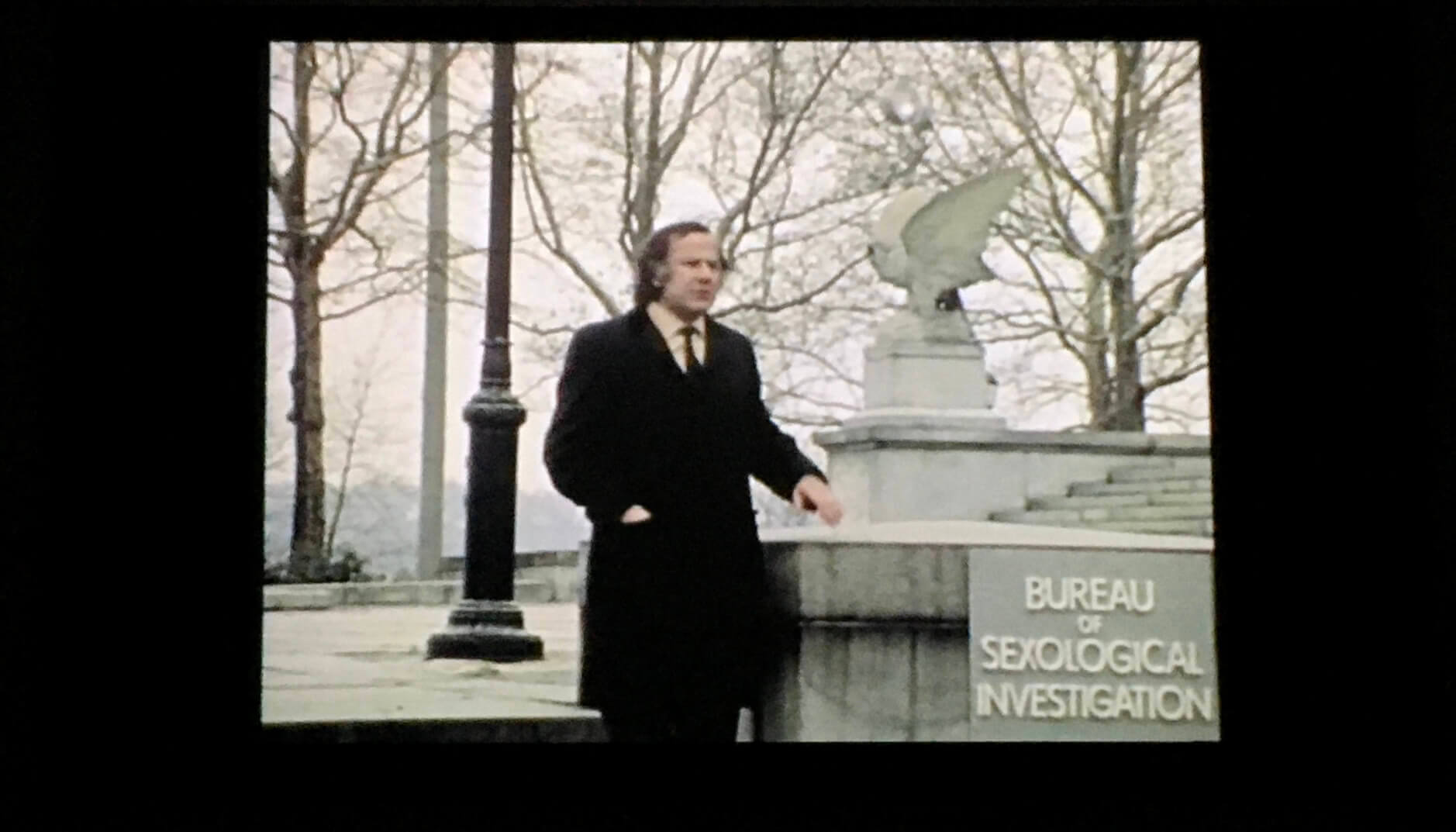 For all photos click to enlarge

What Paul did last night: Long before there was "fake news," there was Alan Abel, a New York-based media prankster who spent a good half-century or so creating carefully orchestrated fake stories that gullible newspapers and TV stations gleefully swallowed whole. He was probably most famous for SINA — the Society for Indecency to Naked Animals — which sought to clothe livestock on morality grounds, although that's just one of his many hoaxes. (There's a good overview of his hijinks in this very entertaining obituary.)
One of Abel's early projects was a movie called Is There Sex After Death?, an X-rated absurdist erotic mockumentary (featuring a young Buck Henry!) that caused a stir when it was released in 1971. Last night the Tugboat Captain and I we got to see a rare screening of it at an art space in Brooklyn. (The photo at the top of this section is a shot from the movie, showing Abel himself standing outside the fictitious Bureau of Sexological Investigation. Most other scenes from the movie are more visually interesting but not suitable for publication.)
Before the screening, Abel expert/fanatic Andrew Lampert provided some good commentary and context (along with a view of his SINA membership proclamation and a few props used in the movie):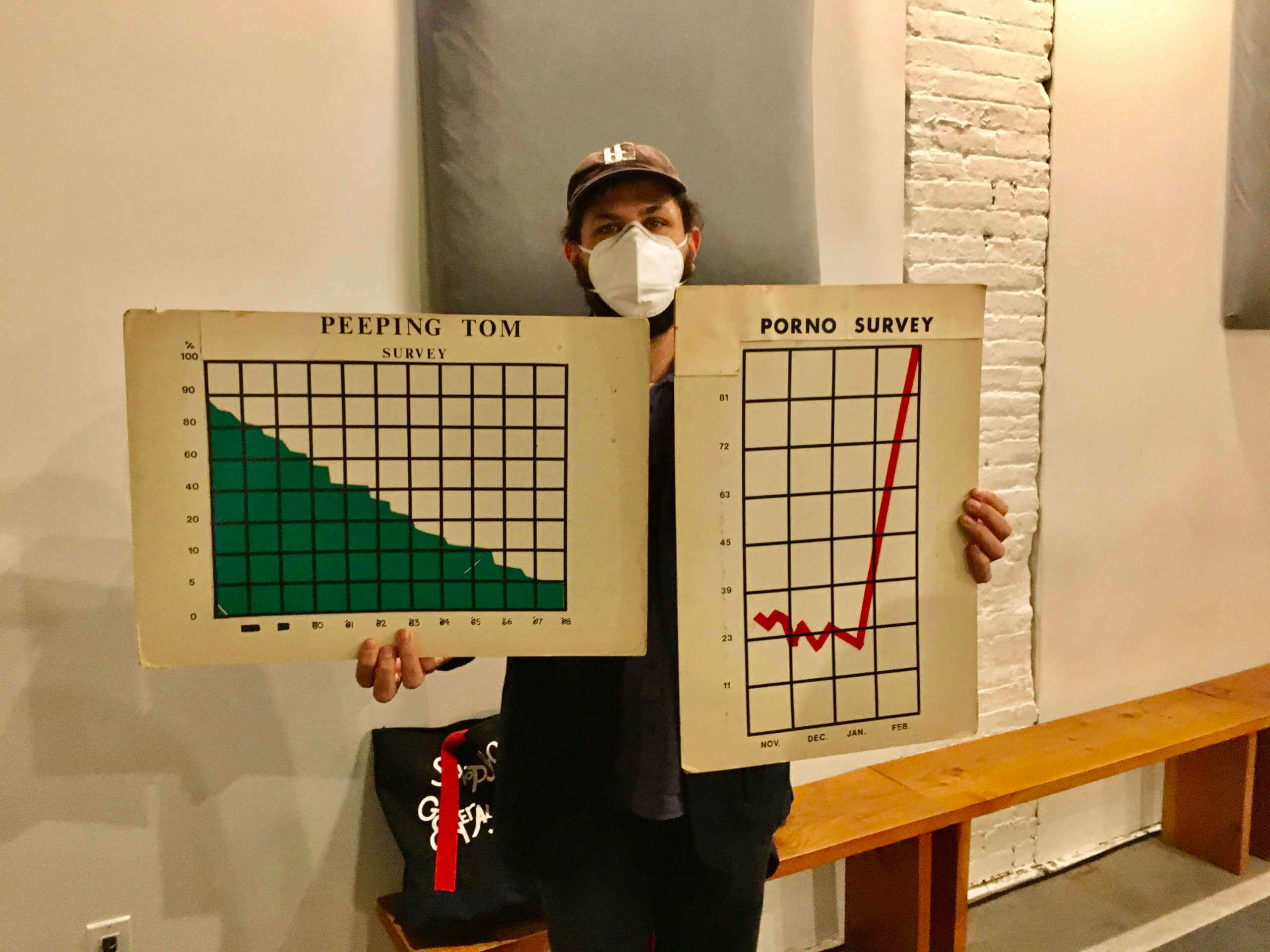 It was a hilarious night. If you want to know more about Abel, his daughter has made a documentary about him, which can be streamed for free here.