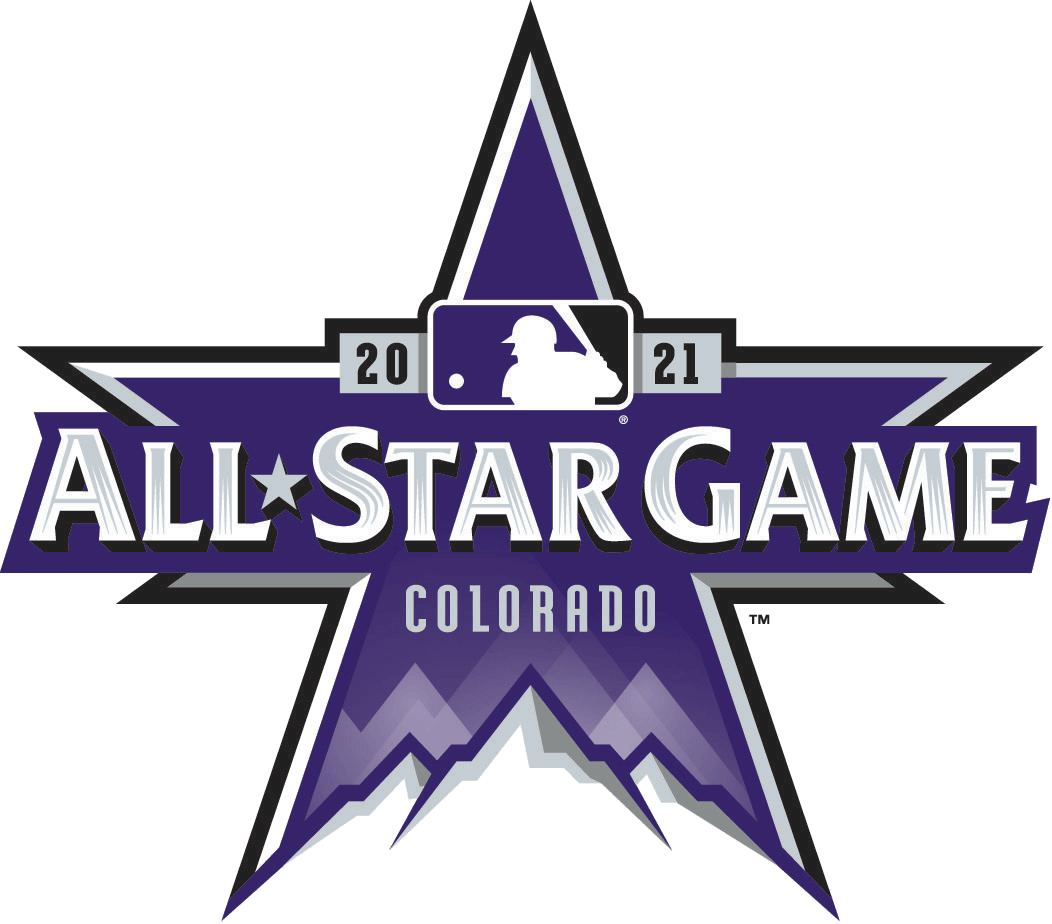 It was quite a day in the uni-verse yesterday, as MLB and the NFL both made bombshell uni-related announcements.
We'll begin with the news about the MLB All-Star Game. The game itself is a largely meaningless exhibition, of course, but I've always loved it. And one reason for that is that the players wear their regular team uniforms instead of a distinct All-Star uniform. I love the crazy quilt of different unis out there, I love team portraits like this one — such a cool spectacle. The NBA tried something similar in the late 1990s, but only for a few seasons. Aside from that brief experiment, baseball is the only major sport that handles its All-Star uniforms in this manner, and as a result I've always had a soft spot in my heart for the Midsummer Classic.
But those days are now gone. MLB yesterday released the jerseys and caps for this year's All-Star Game, which will take place on July 13 in Colorado. For the first time since 1933, players will not be wearing their regular team uniforms. Instead, they'll be wearing new jersey and cap designs that have been created specifically for this game.
And boy do they suck. Even if you like the idea of separate All-Star uniforms (a defensible position to take, although not one that I happen to share), it's hard to imagine anyone liking the execution they've come up with, which looks like something from a junior high design project.
Let's start with the jerseys: All players will wear pullovers with a two-button collar (in other words, a 2008 BP jersey). Each jersey will have a three-letter vertical monogram indicating the player's team — "NYM" for the Mets, "BOS" for the Red Sox, and so on — with a team logo (usually the team's cap logo) superimposed over the monogram. There's an American flag patch on the left sleeve and an All-Star Game patch (the same one that the Rockies have been wearing lately) on the right sleeve.
The National League is the home team, so their jerseys are white (for all images, click to enlarge):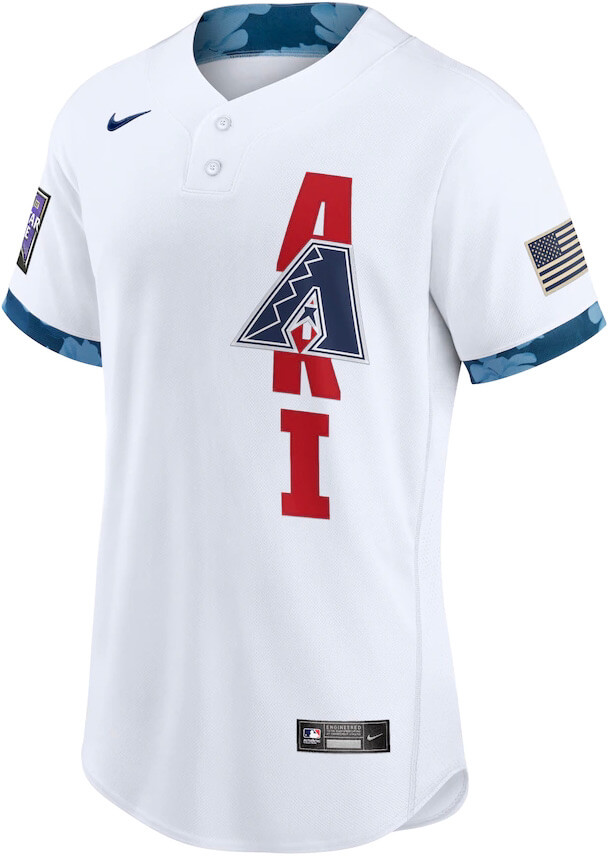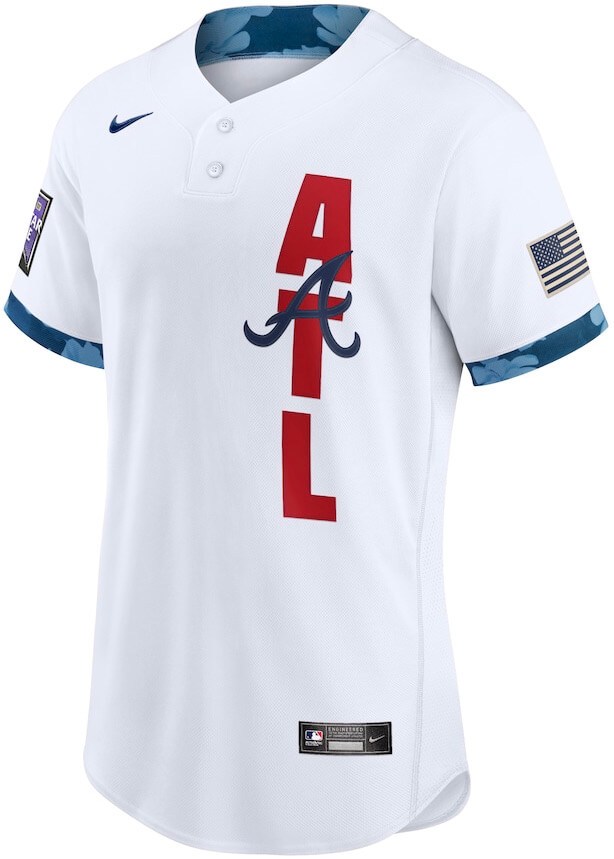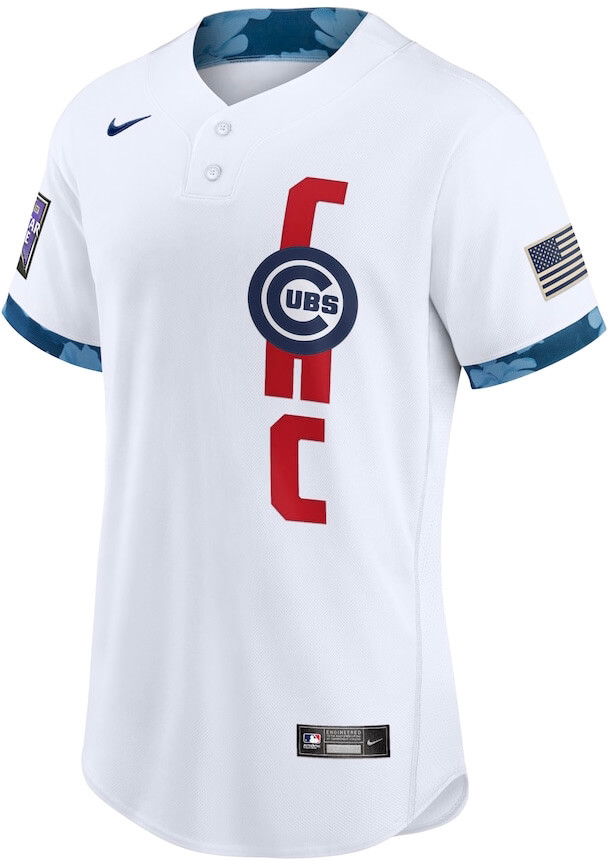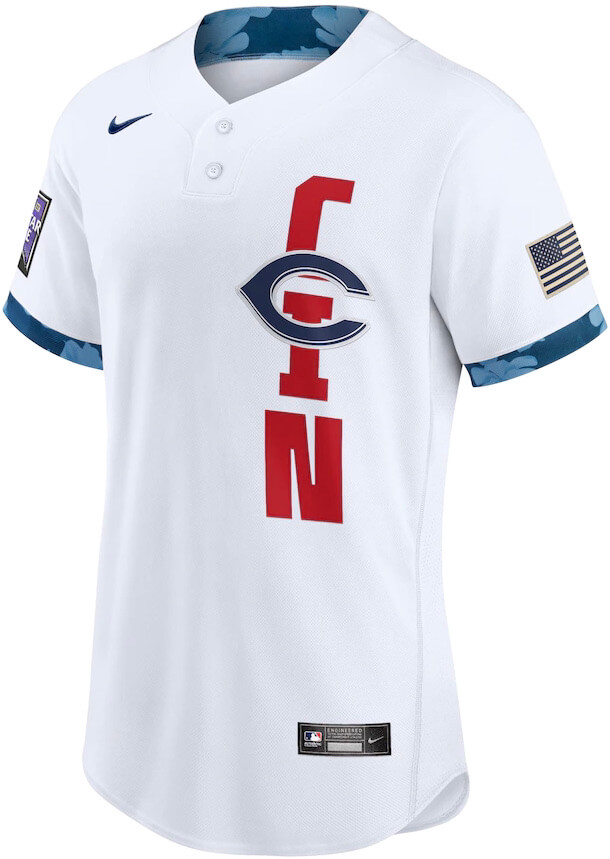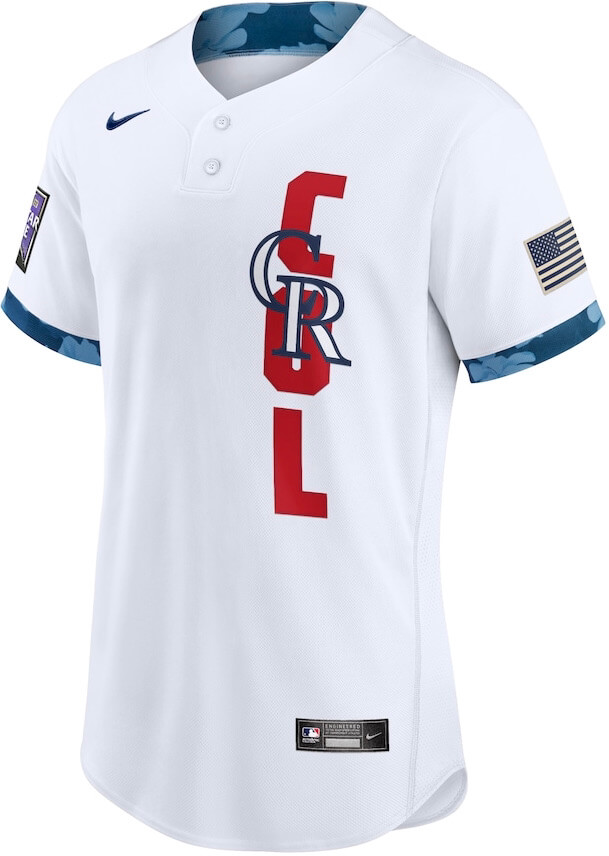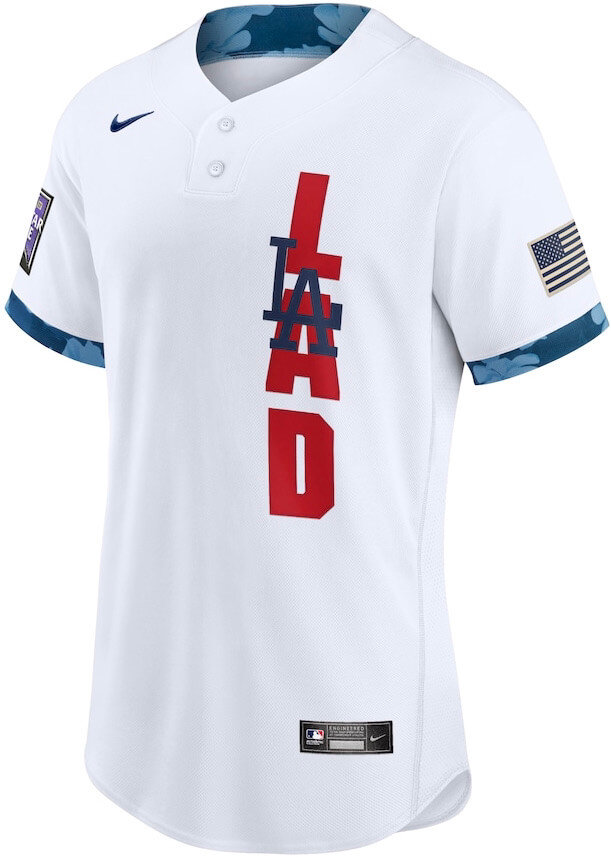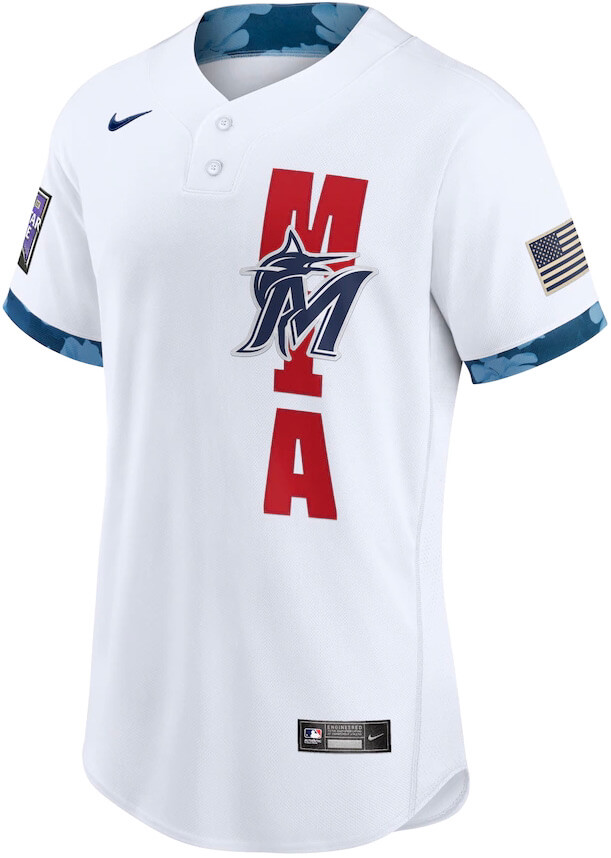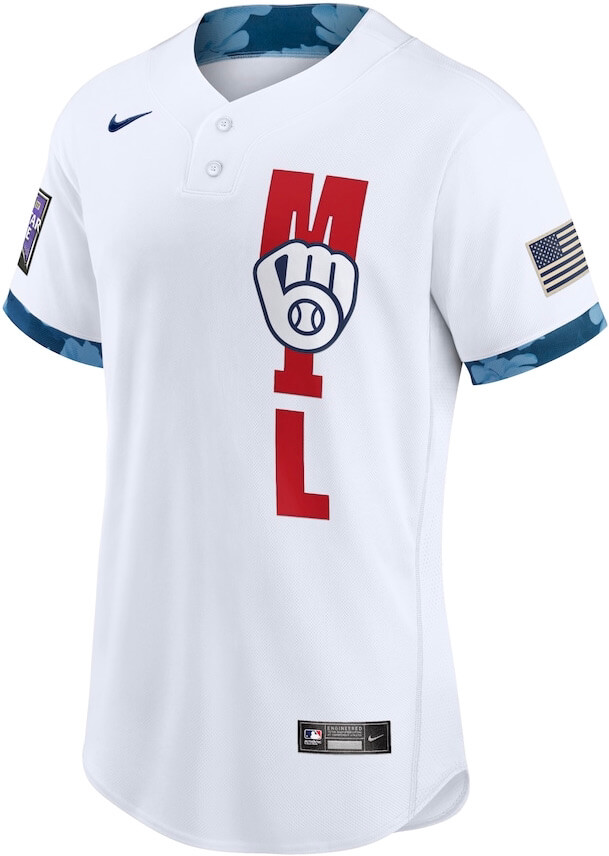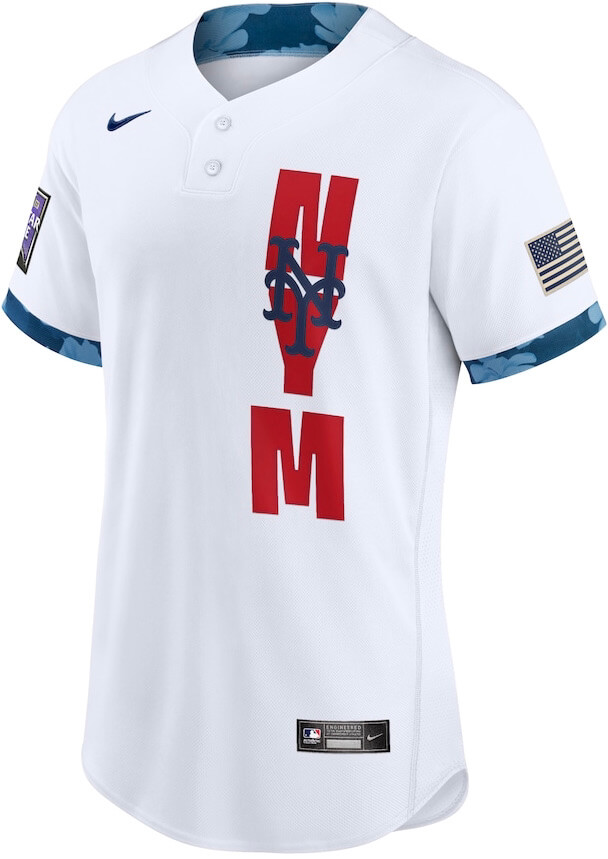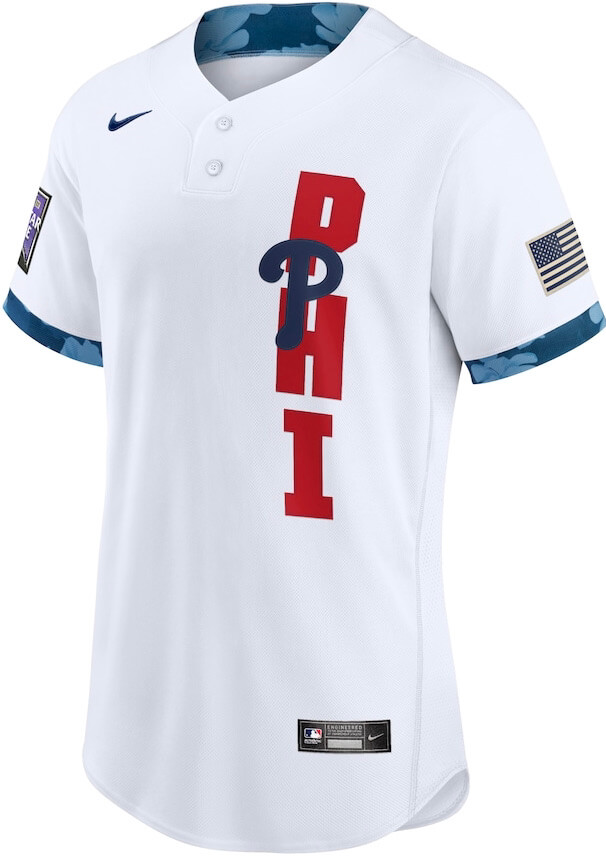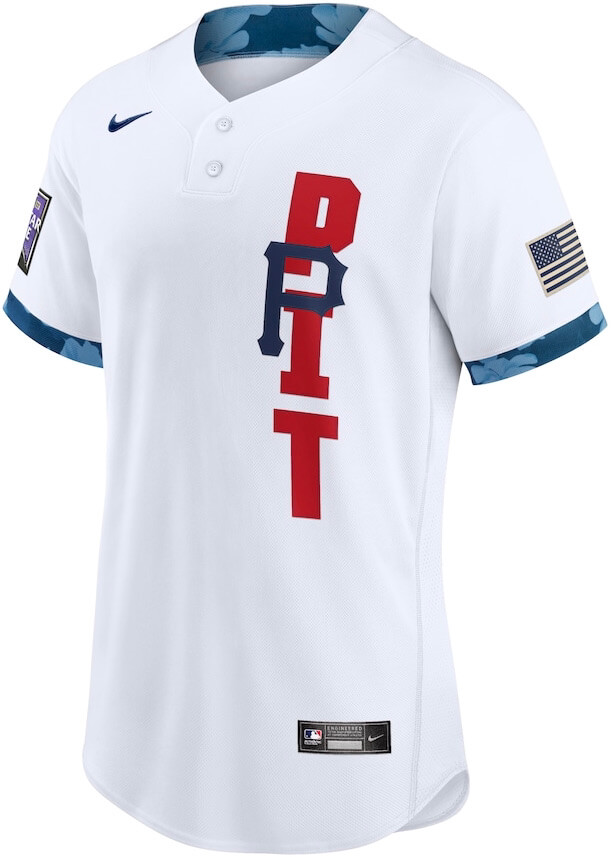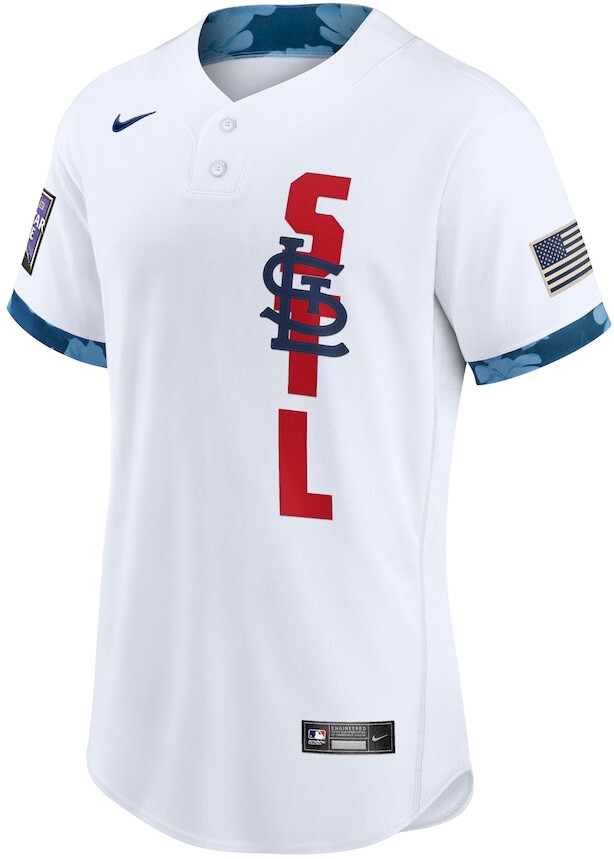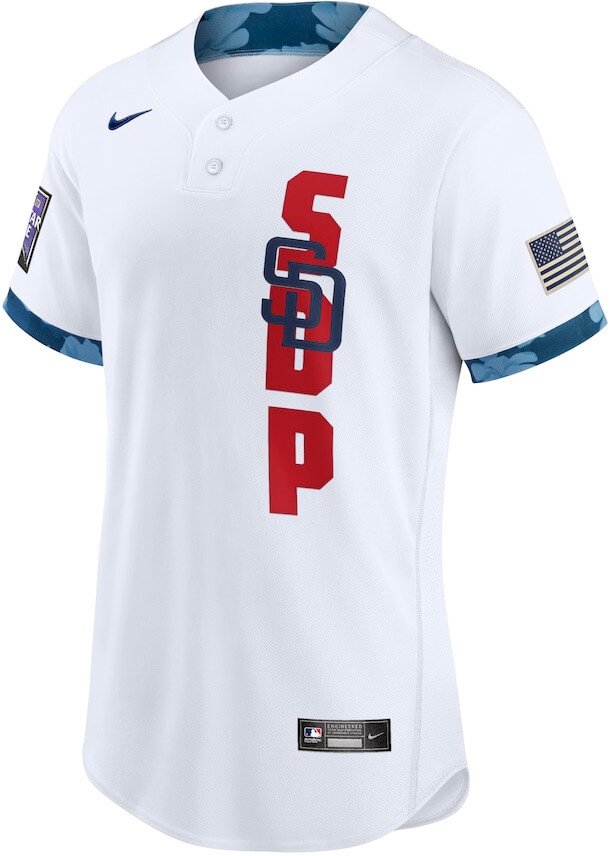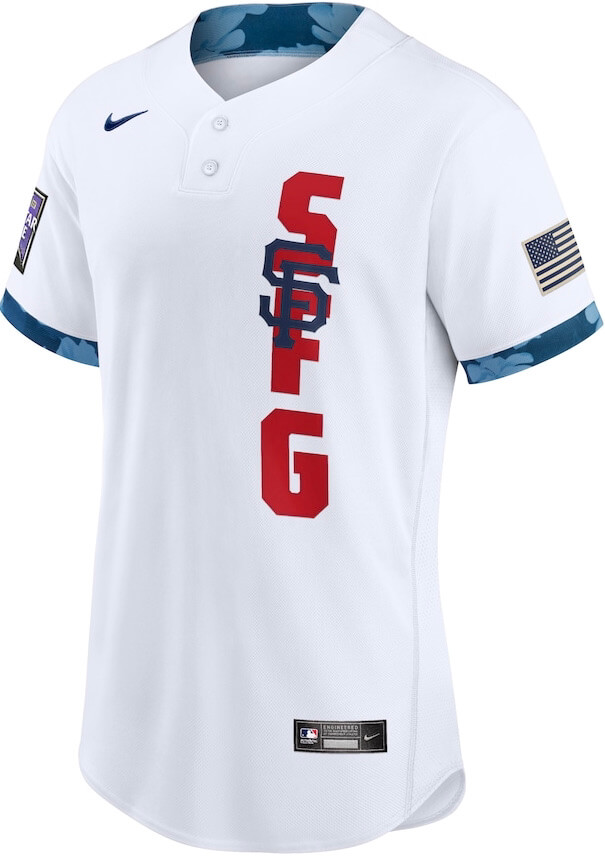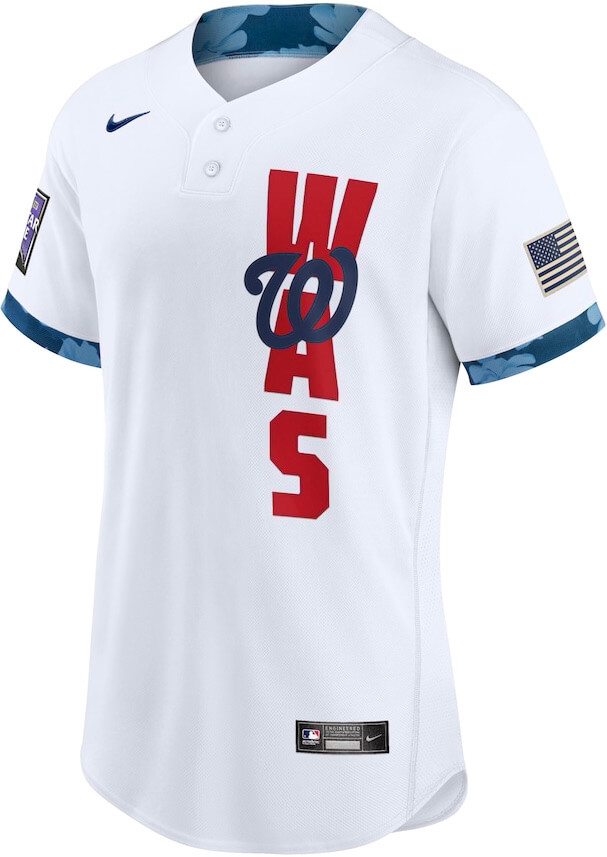 Yeesh. The American League is the visiting team, so their jerseys are grey navy (again, for all of these images, you can click to enlarge):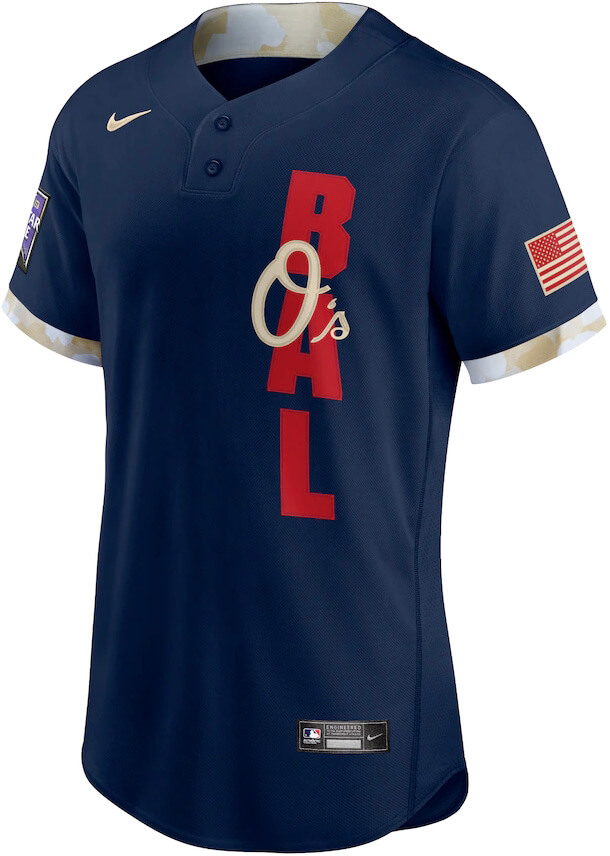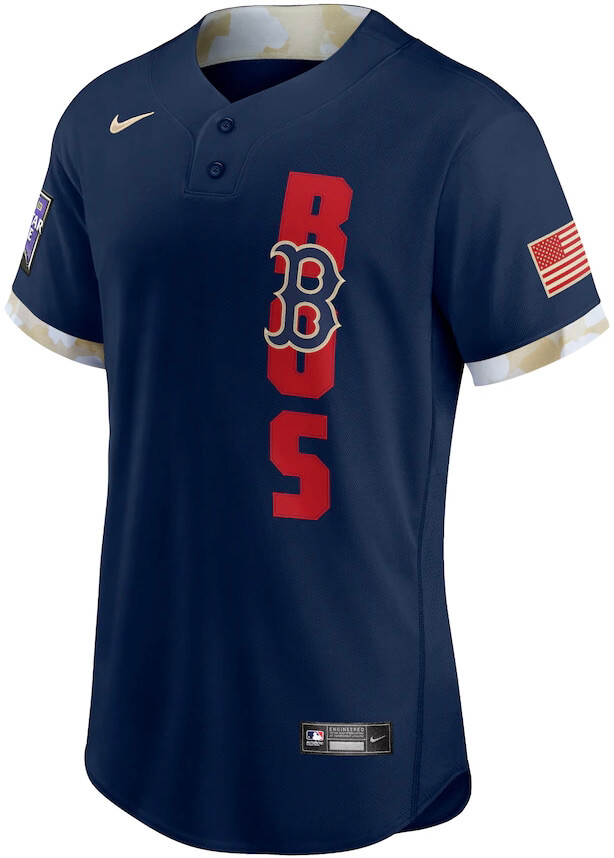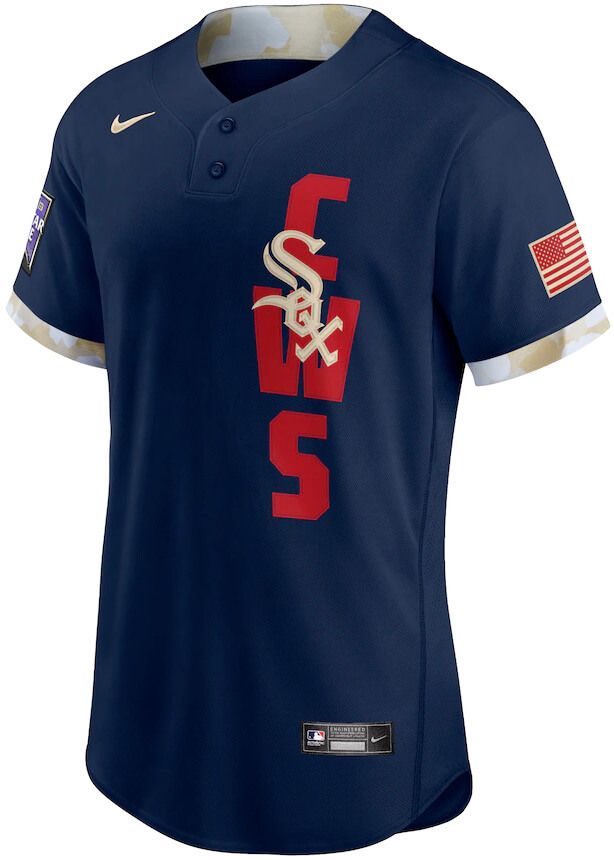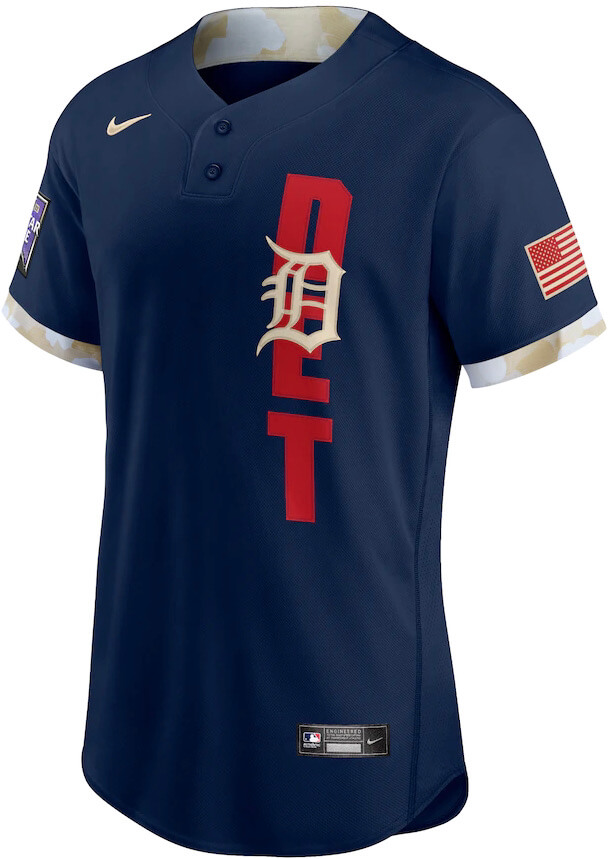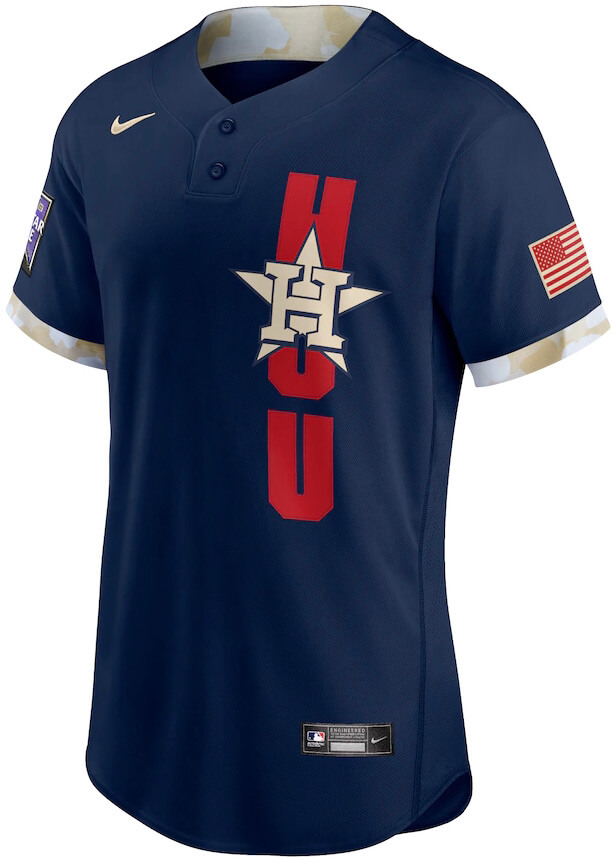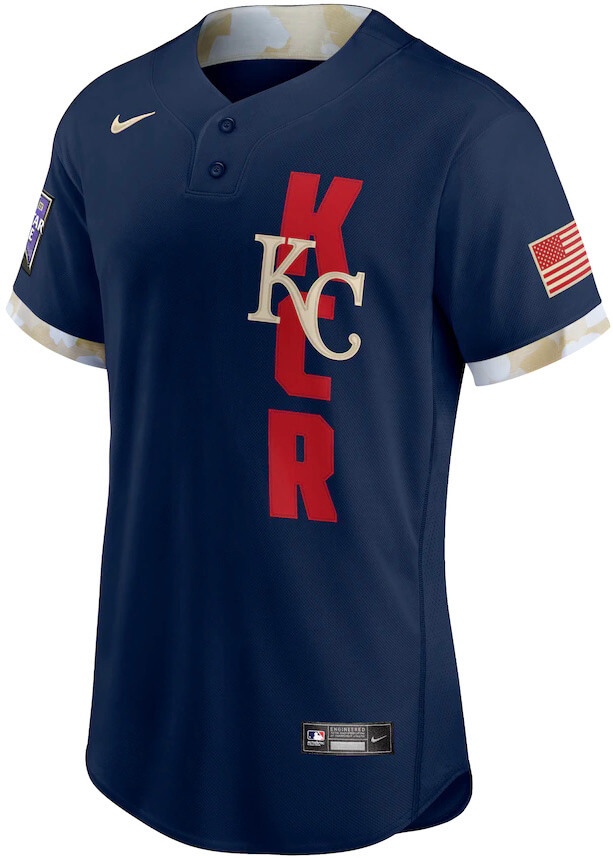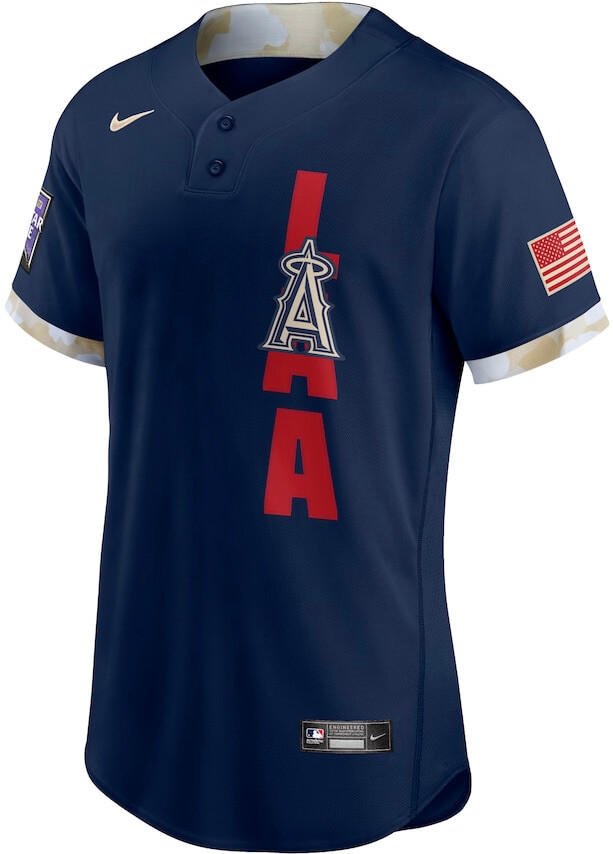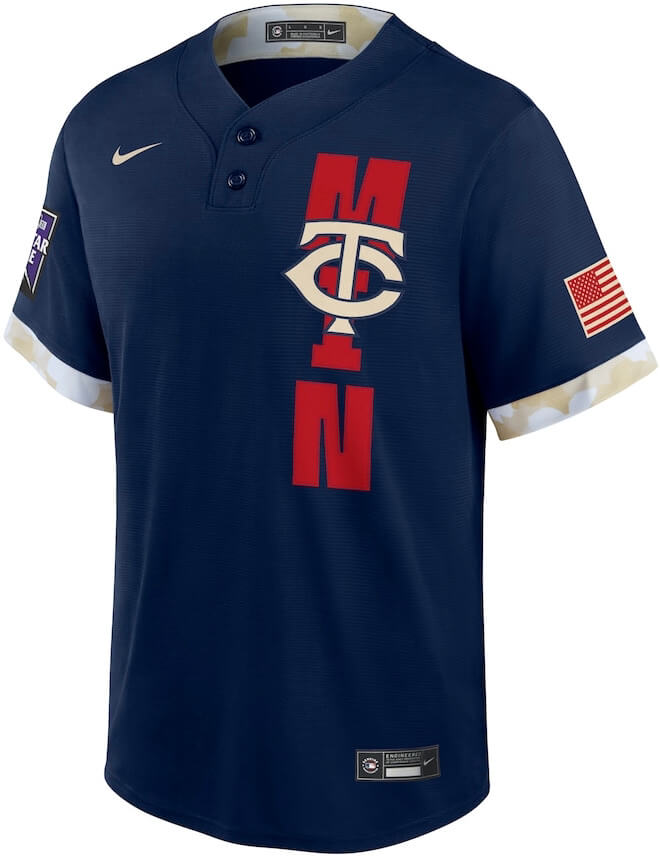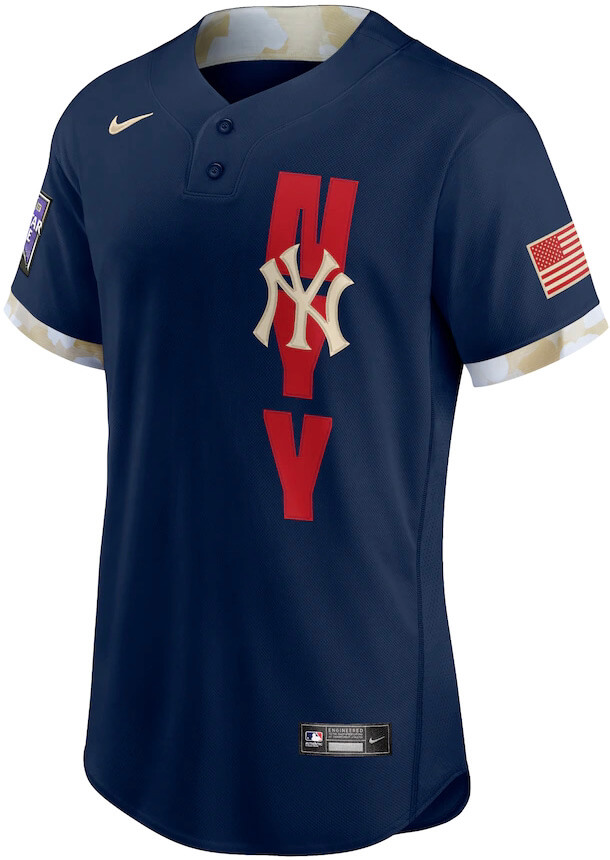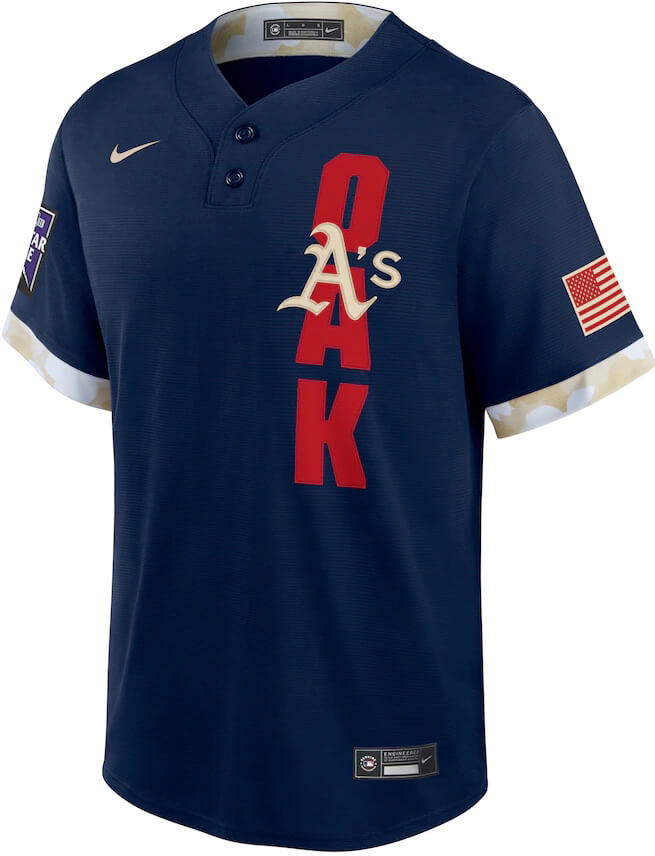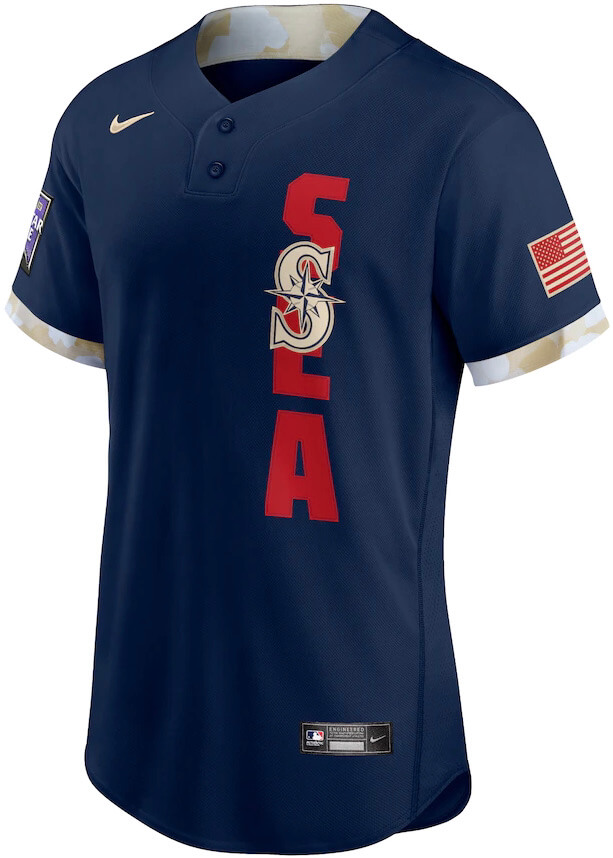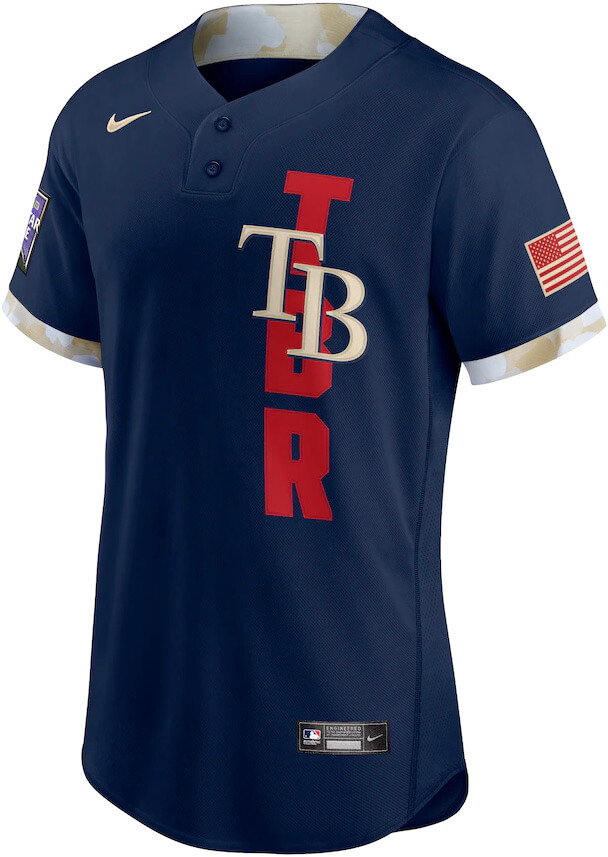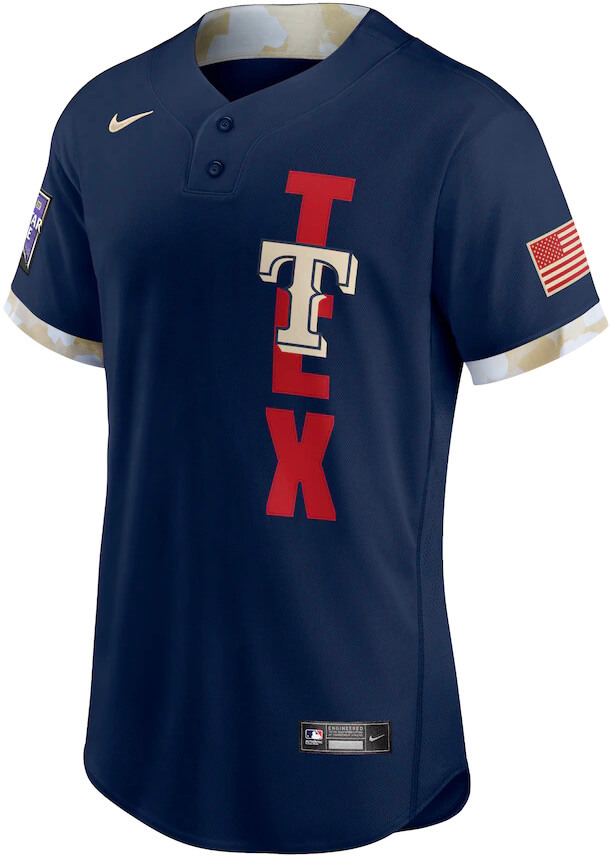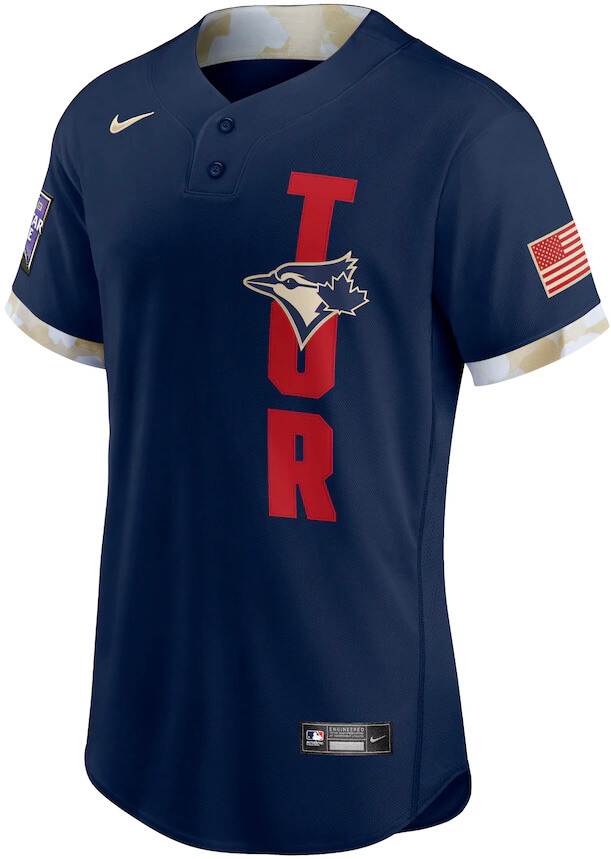 Let's shift into FAQ mode:
Are they really wearing these during the game?
Yes.
Were these same designs going to be worn when the game was originally slated for Atlanta?
Unclear. I guess you could say that the color scheme is somewhat Atlanta-ish, but the overall design template doesn't really reference any MLB team. It's its own thing.
What's with the floral-print trim?
I've yet to hear an explanation for that (which is probably for the best, since any such explanation would likely involve cringeworthy "storytelling"). Maybe they're going for that lucrative Boogaloo market?
Why does the Blue Jays jersey have an American flag?
Good question.
For that matter, why do any of the jerseys have the American flag?
Even better question.
Are you sure they're wearing these during the actual game?
Yes.
They all look bad, but some of them look worse than the others and I can't put my finger on why.
The ones where the team logo is comprised of thin, open letterforms (Mets, Royals, Dodgers) are slightly less awful, because you can still read the three-letter monogram beneath the logo. But the ones with solid logos (Brewers, Cubs, Astros) are the worst, because the monogram is obscured to the point of illegibility.
Any other details worth noting?
As most of you presumably know, the Yankees use slightly different "NY" logos on their cap and their jersey. They've chosen to use the cap version on the All-Star jersey — maybe the first time it's ever appeared on a jersey instead of a cap.
What about the back of the jerseys?
We don't have any visuals on those yet, but Chris Creamer tells me that they'll have stars — indicating the number of times the player has been an All-Star — below the uni numbers.
Why do the Minnesota and Oakland jerseys look a bit different from the others?
I couldn't find photos of the authentics for those two teams, so I used replicas instead. Close enough.
What about the Home Run Derby?
Players will wear their regular team uniforms for that, like they did in 2019. (There was no Derby last year.)
Do you think we'll start seeing two-button pullovers for regular team jerseys?
It seems like this could be a test-drive for that, yes, especially considering the increasing number of players who are choosing to have their jerseys sewn shut. When people are essentially hacking your system, it's often a sign that the system needs to adapt — form follows function and all that. I could see a situation where a CC alternate is a two-button pullover, or even where players have the option of going with a pullover or button-front for any/all of their jerseys.
What colors will the pants be?
Good question. No sign of those yet, because this is being handled like a merch dump, not a uniform unveiling.
Are they really wearing these during the game?
Yes.
Okay, now let's turn our attention to the caps: All players for both leagues will wear black caps. The crown will feature the player's team logo, rendered in red and white (which works out extremely well for the teams like the Twins and Reds, but not so well for lots of the other teams), superimposed over a purple star (which works out well for the Rockies but not for anyone else) with white "snow-capped" tips. The All-Star Game patch will appear on the side: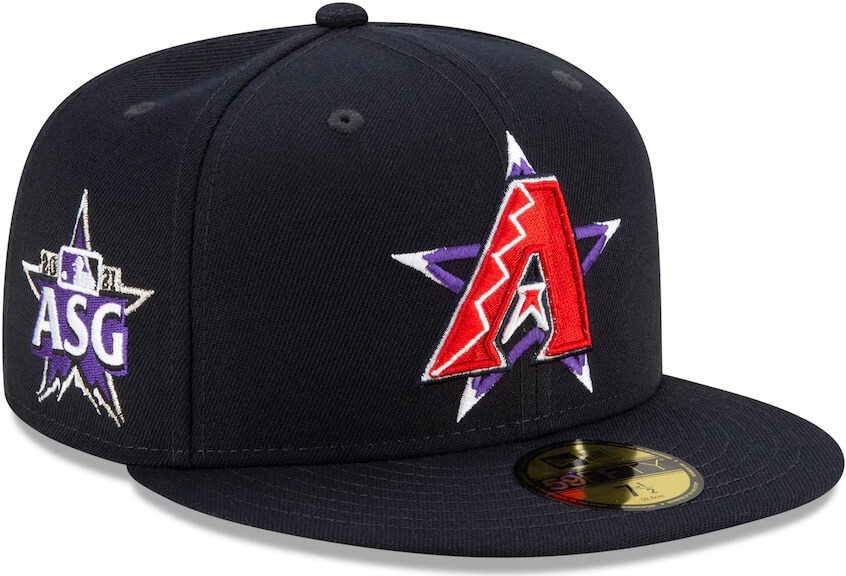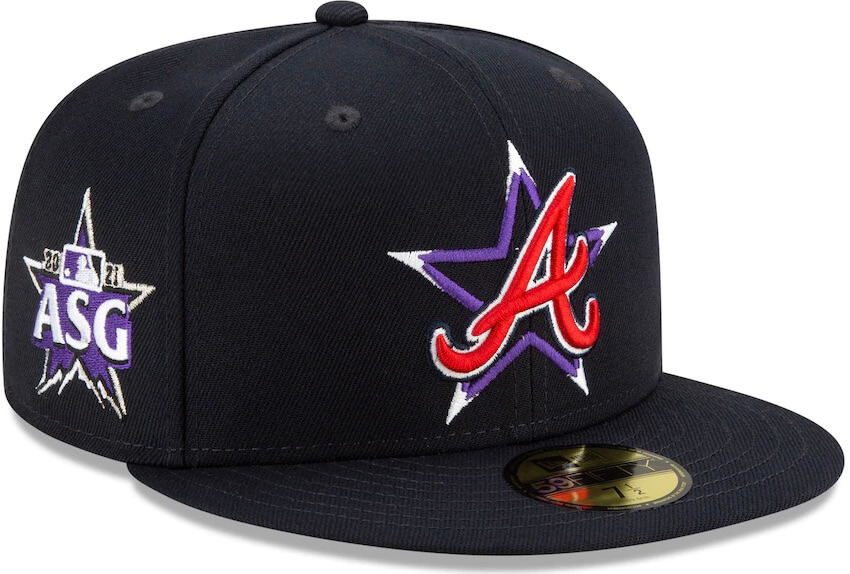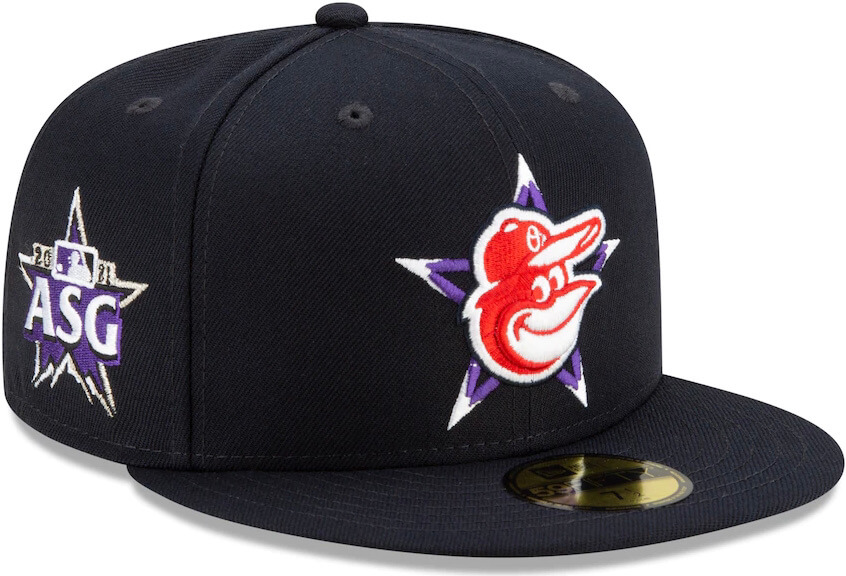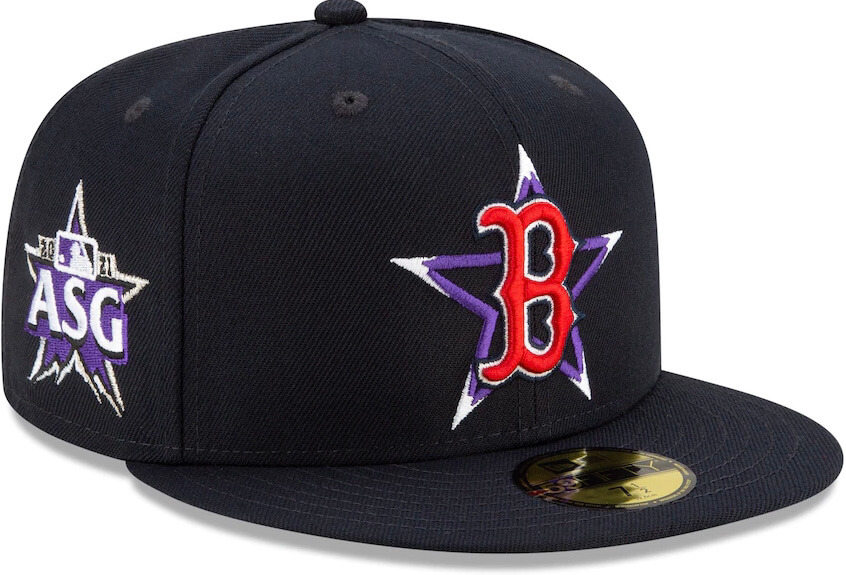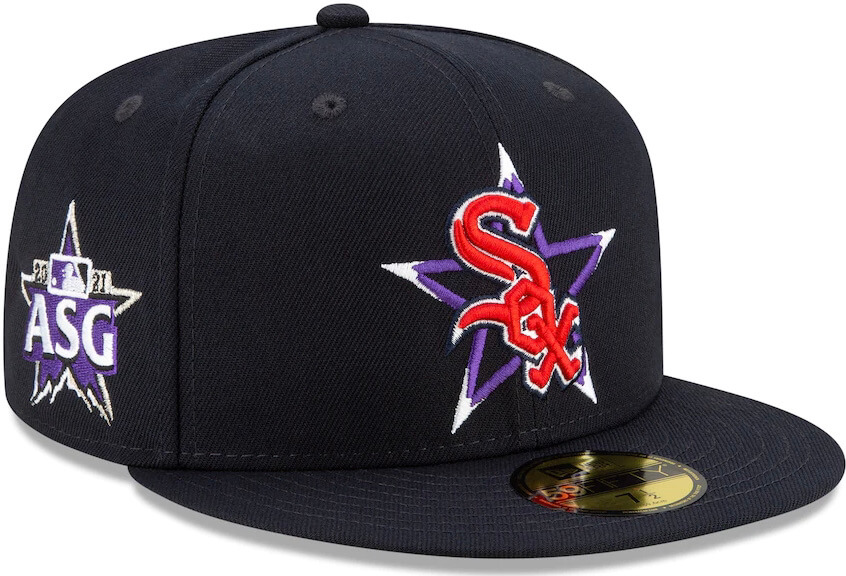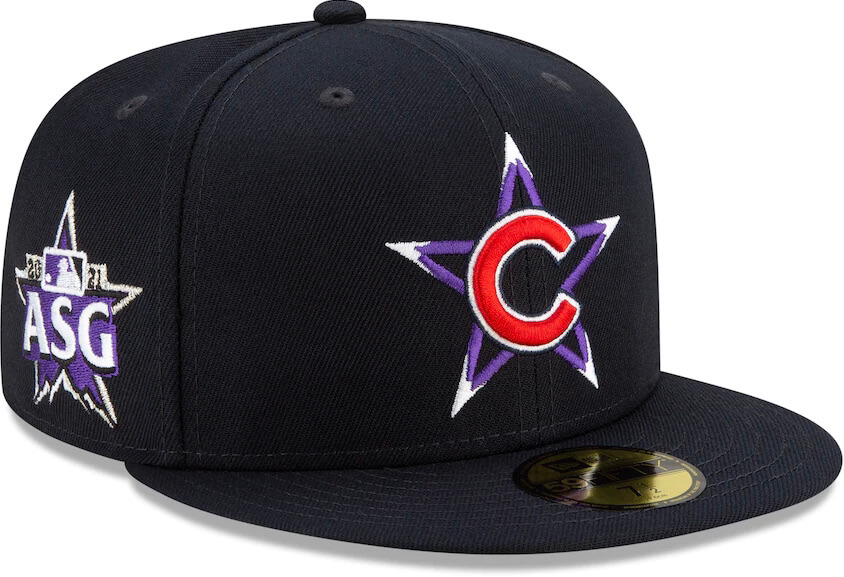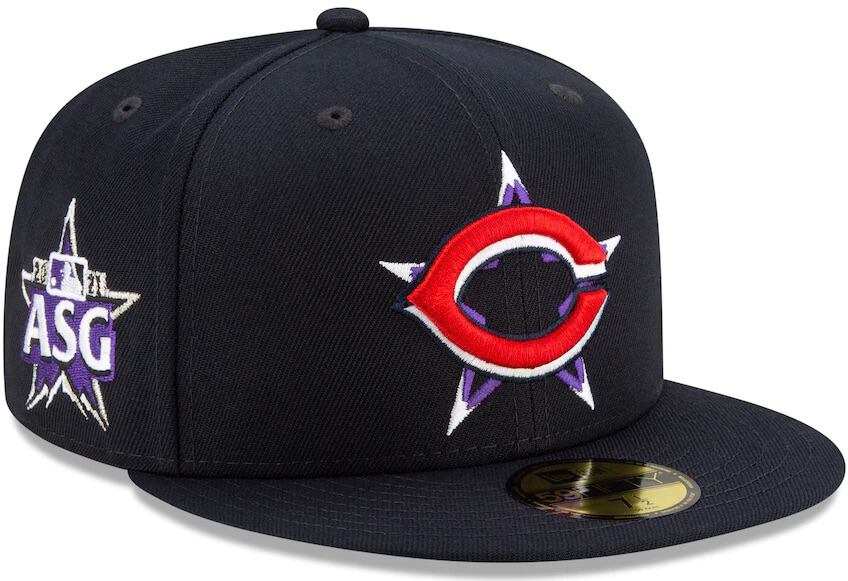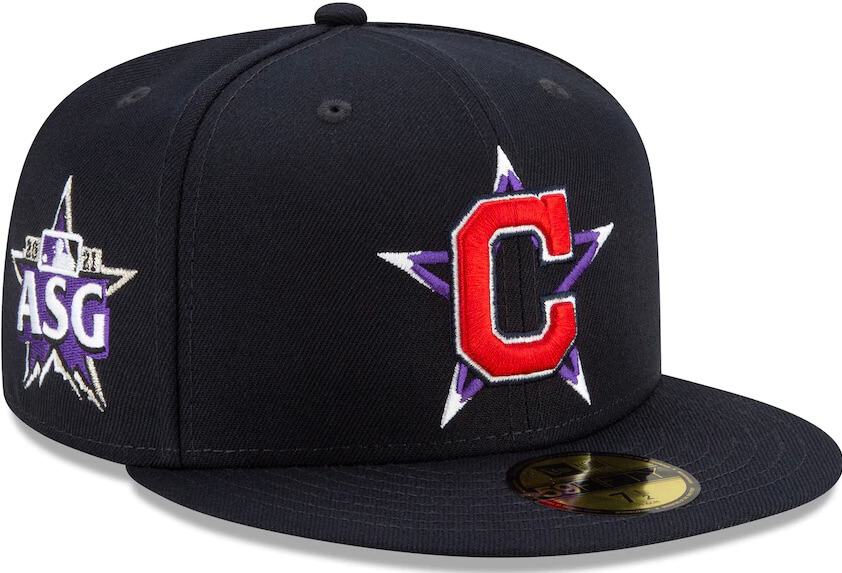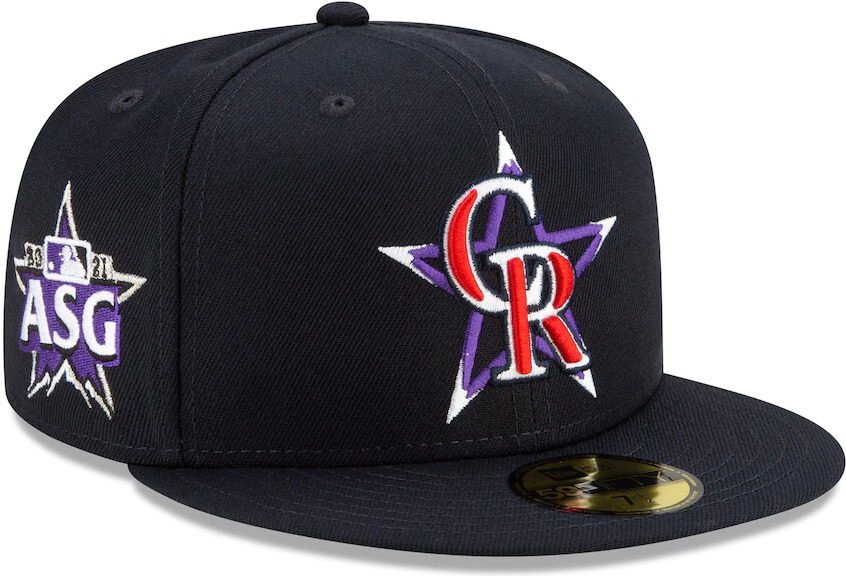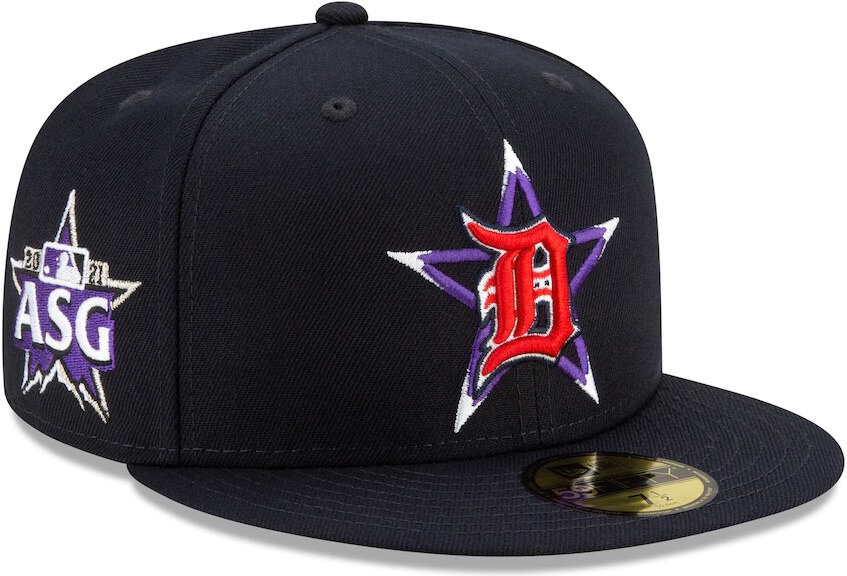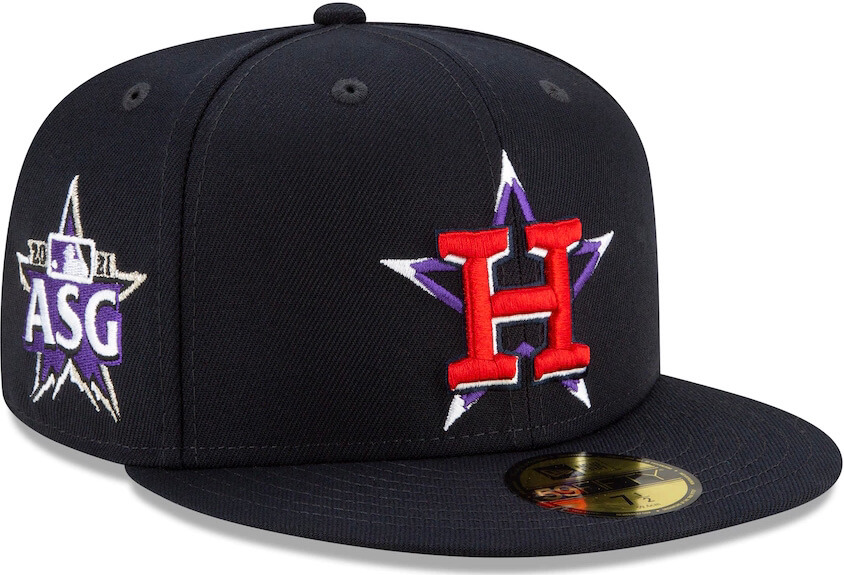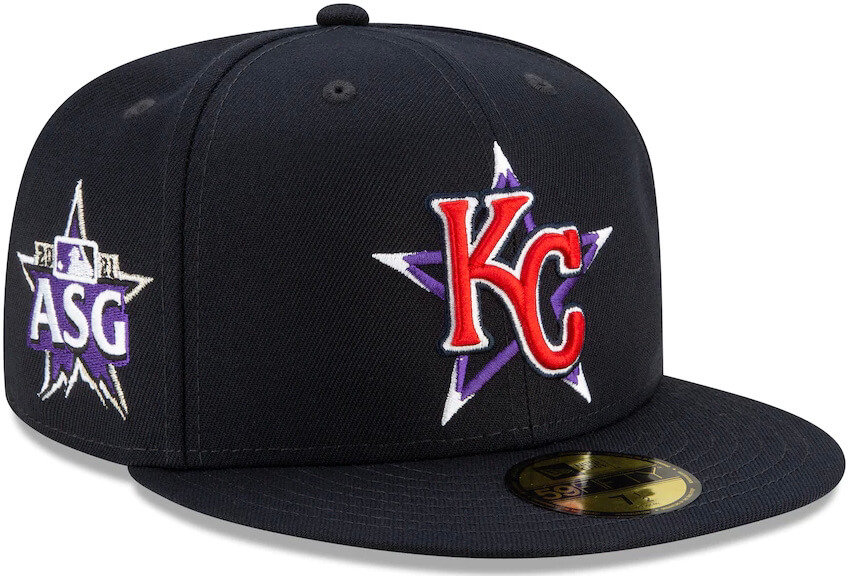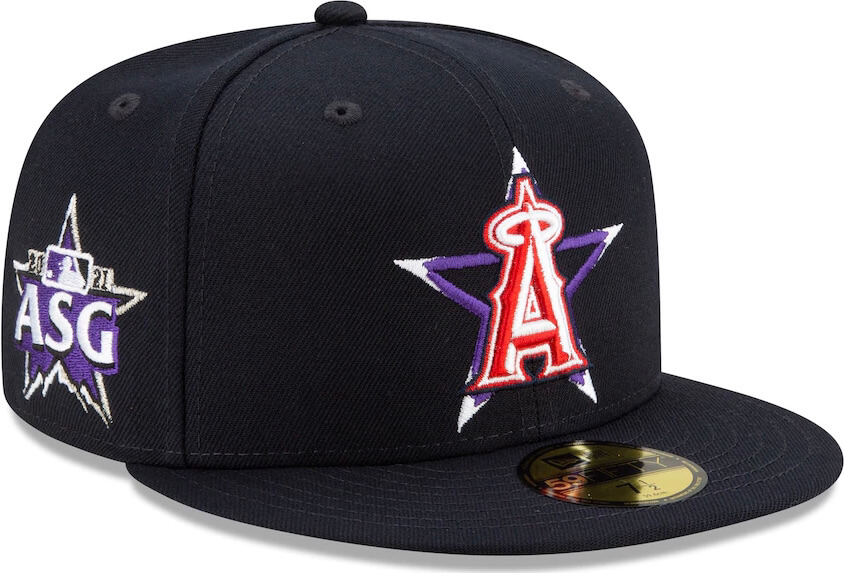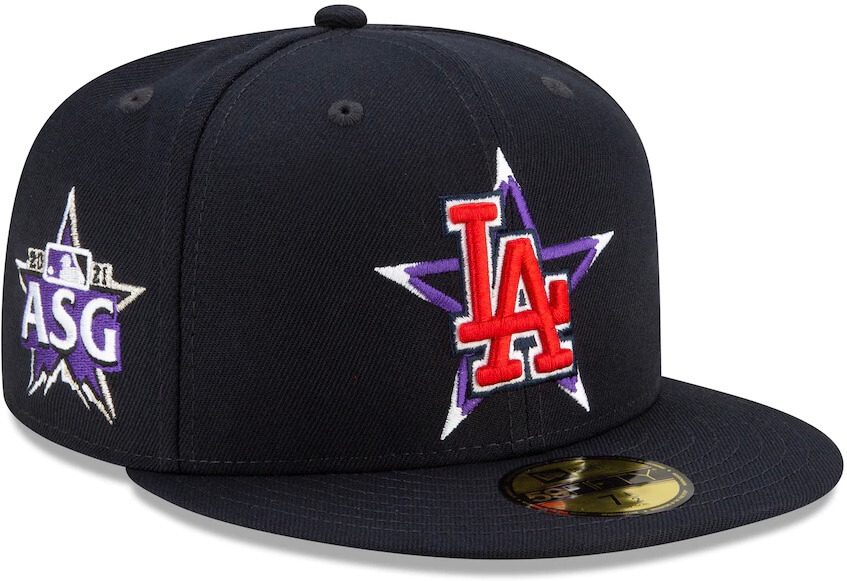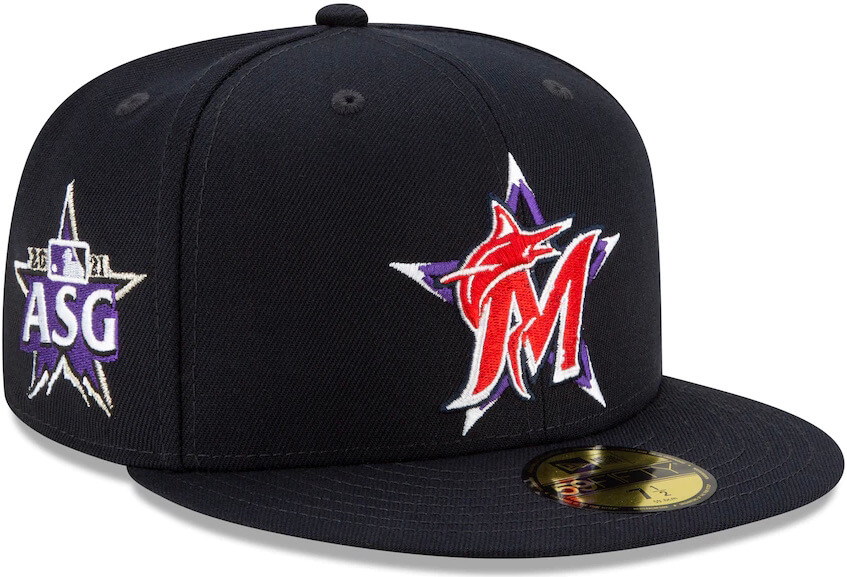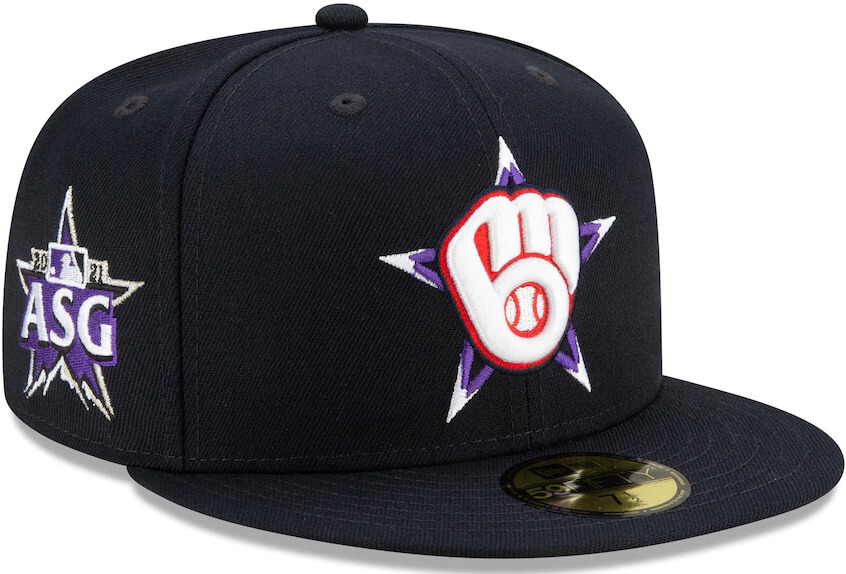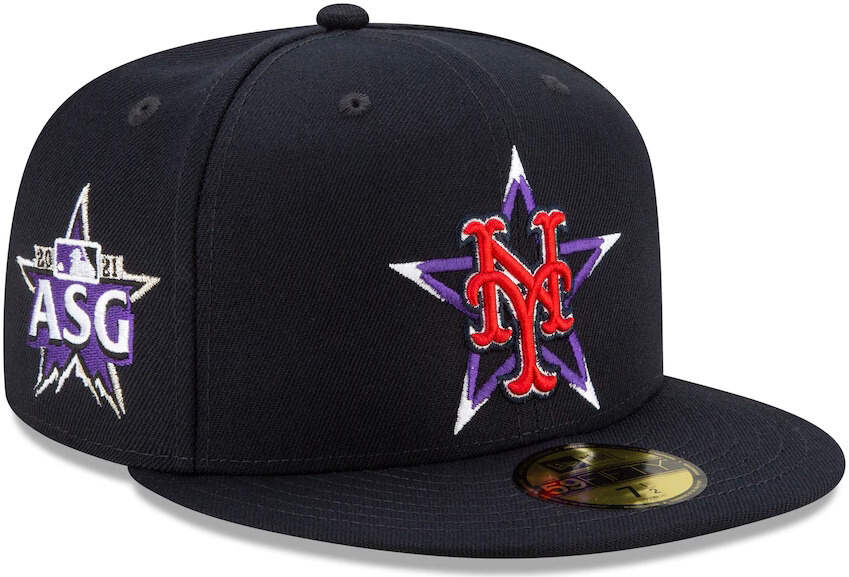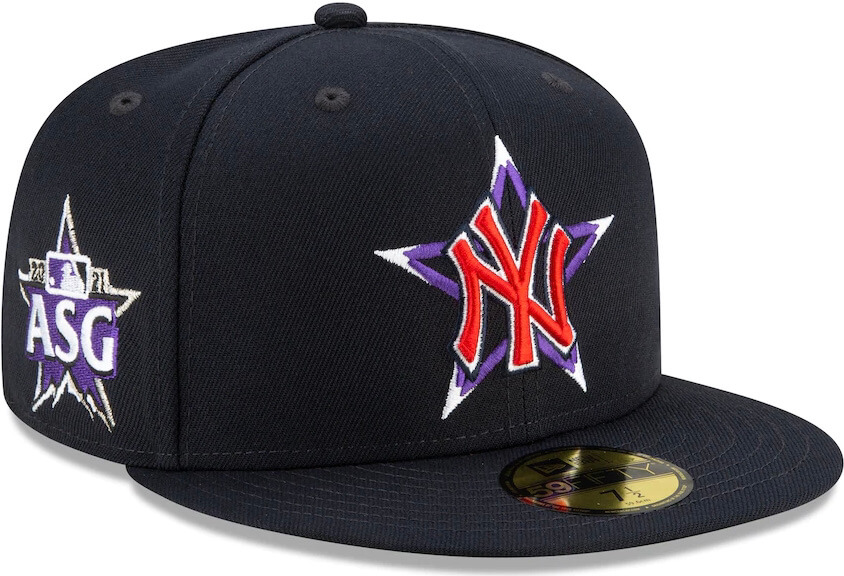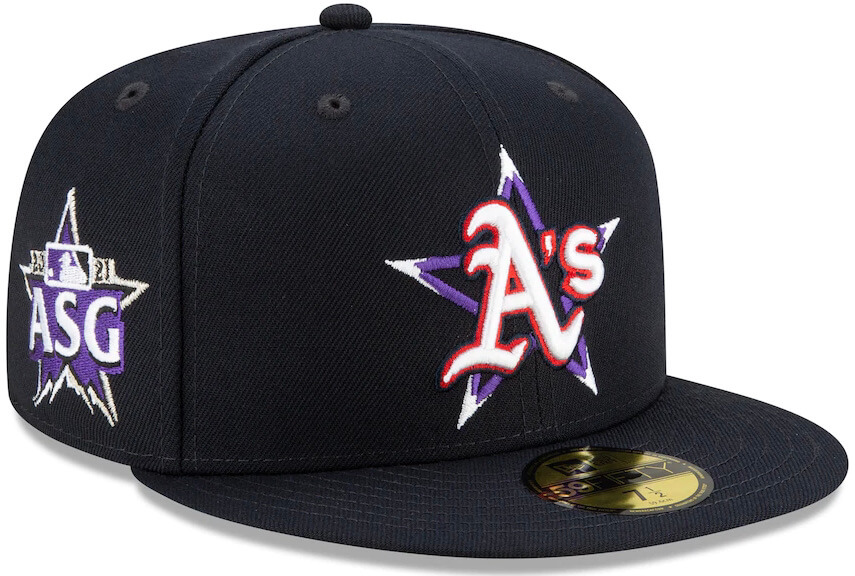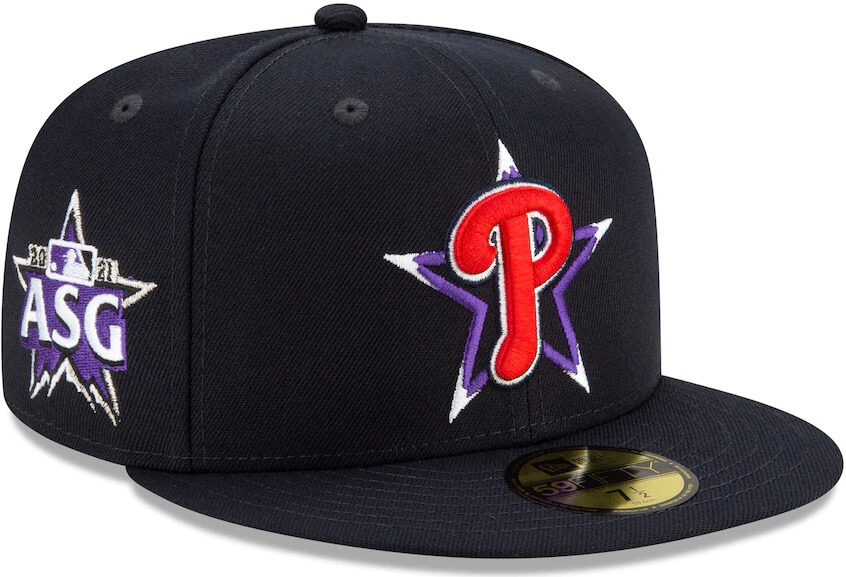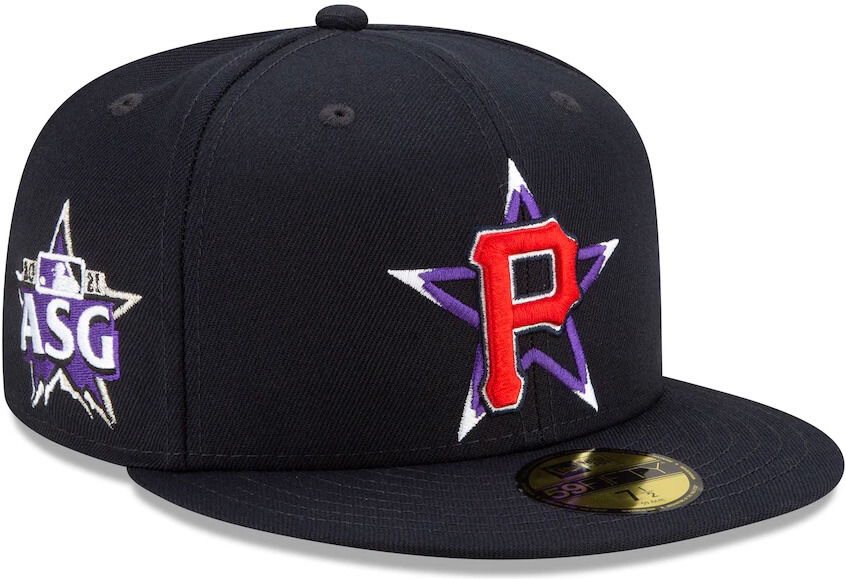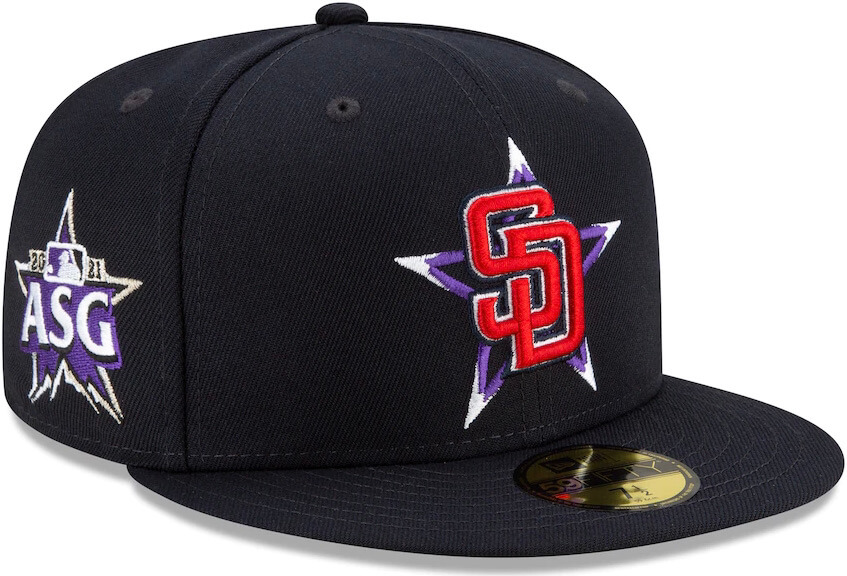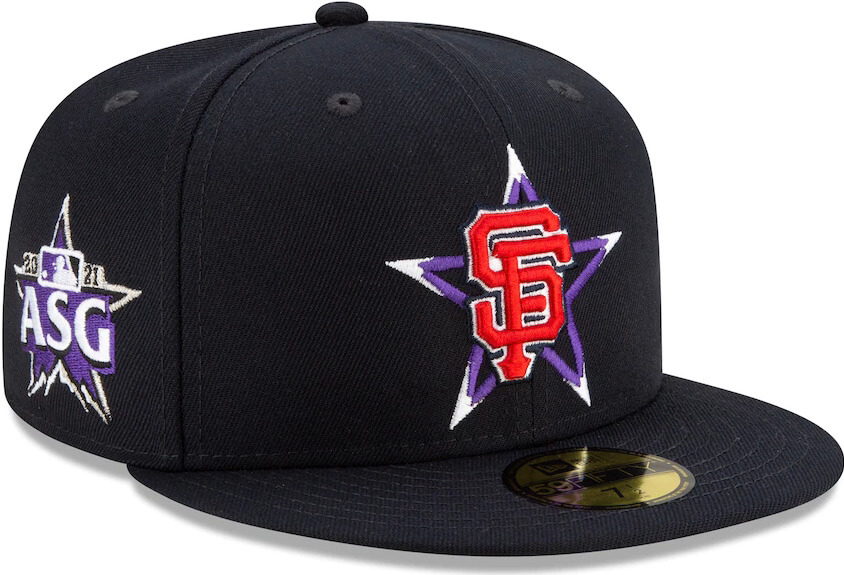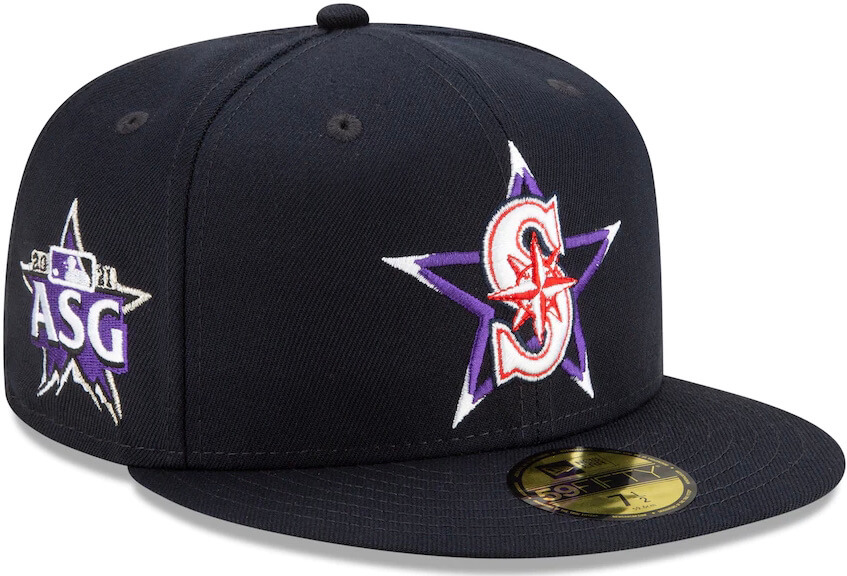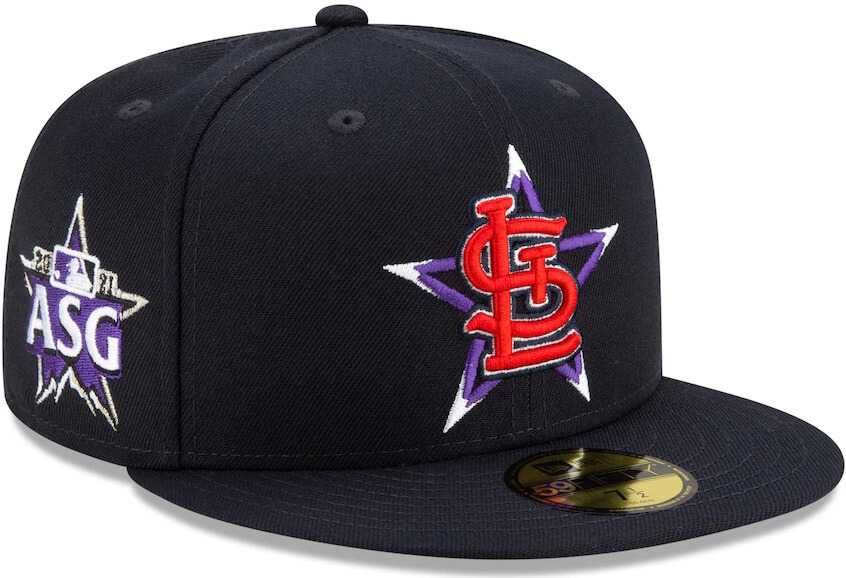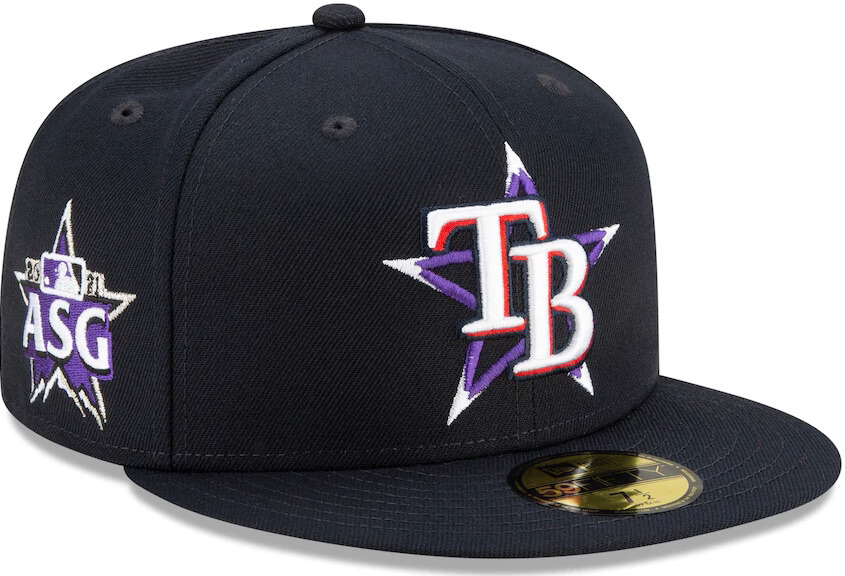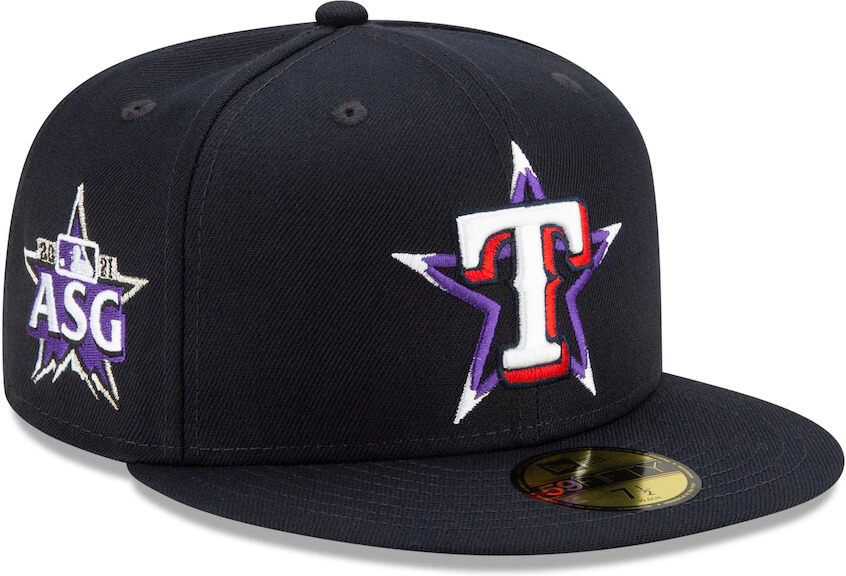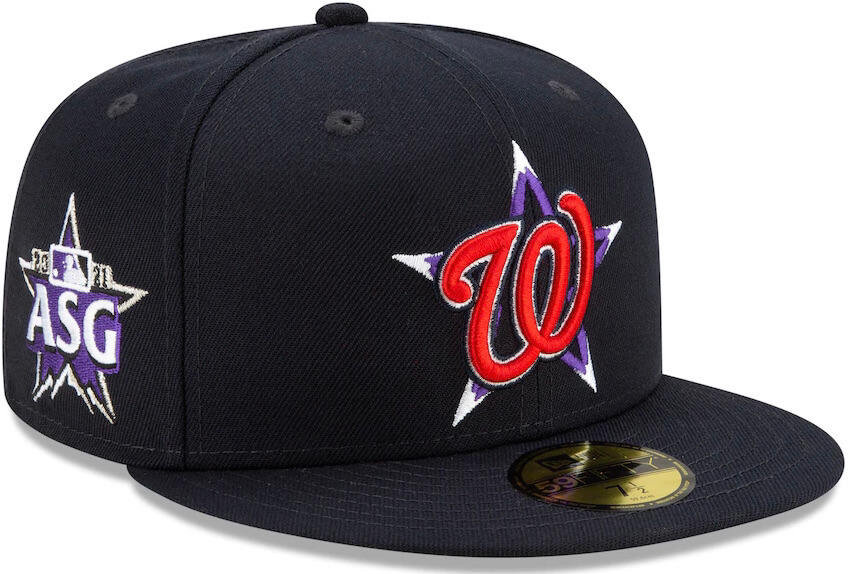 I don't have much to say about these except that most of them are self-evidently awful, and that using the same hat color for both leagues makes no sense.
So MLB is now treating its All-Star unis as merch-dump costumes, just like all the other leagues. That's really disappointing, and it eliminates a genuine point of difference between baseball and the other sports — an odd strategic move to take at a time when baseball is supposedly worried about its cultural relevance. Are the merch sales really worth tossing that unique All-Star heritage in the shitter? Apparently they think so.
Sadly, this is the second consecutive day I've had to say that this is just the latest in the long run of uni-ruinous actions taken by MLB commish Rob Manfred, who continues to cement his position as the worst thing that has ever happened to baseball uniforms. To put that in perspective, I've compiled a running list of the negative uni developments that have taken place on his watch. I fear that I'll be adding to it quite a bit in the months to come.
Here we fixed it, MLB. pic.twitter.com/k22CHOemvy

— The Seven Six | Apparel Co. (@SevenSixApparel) June 25, 2021
• • • • •
• • • • •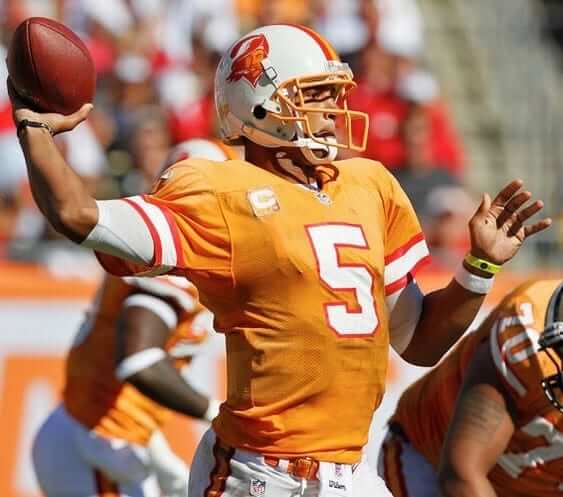 One-shell rule officially on its way out: Yesterday's other big development came when Pro Football Talk broke the news that the NFL is finally scrapping the one-shell rule — but not for this coming season.
Starting in 2022, teams will be able to have a second helmet shell, which they can use with any alternate, throwback, or Color Rash uniform. There are some additional details in this NFL.com article, including the following tidbit: "Teams must inform the league office of their intent to use an alternate helmet in 2022 by no later than July 31, 2021. So, we'll know this year which teams plan to utilize throwback/alternate helmets in 2022." (I think the better way to look at this is that the league office will know which teams are adding a new helmet. The rest of us will know only if the teams choose to tell us, and it's entirely possible that some teams may prefer to keep their uniform plans under wraps for a bit.)
Like most fans, I'm happy that this will allow the return of Bucco Bruce, Pat Patriot, and lots of other fun throwbacks. (The Seahawks are already hinting that they could wear their 1970s design.) But I worry that it may also open a Pandora's box of gonzo alternate designs. Be careful what you wish for, people — within a few years, it's possible that we may be pining for the one-shell era.
(My thanks to our own Brinke Guthrie for the NFL.com article.)
• • • • •
• • • • •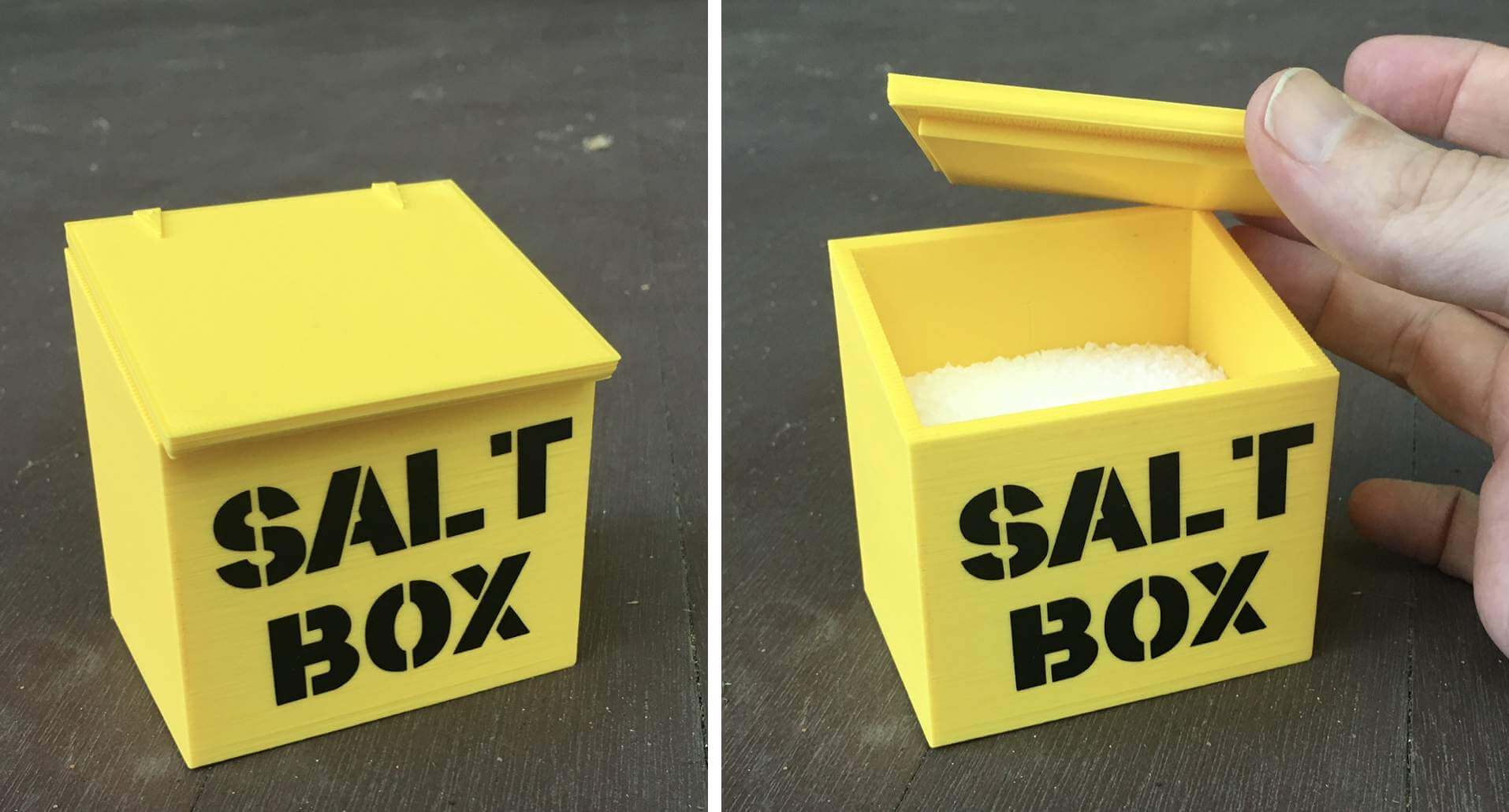 Click to enlarge
Salt box update! Remember my post back in February about the amazing community art project to redecorate the salt boxes of Baltimore? The artist behind that initiative, Juliet Ames, has been selling little 3D-printed salt boxes, one of which unexpectedly showed up at Uni Watch HQ the other day, courtesy of longtime reader/pal and Baltimore booster Jack Krabbe. As you can see above, we wasted no time filling it with salt, and it now resides on our dinner table. Thanks, Jack!
If you want one of these for yourself (or the slightly pricier version that comes with a hinged lid), Ames sells them here.
• • • • •
• • • • •
The Ticker
By Anthony Emerson


Baseball News: Reader Bud Parks stumbled upon this YouTube channel showing off what it alleges will be 2022's Spring Training and St. Paddy's Day caps and new apparel. Linked in the description is a sharepoint file that looks legit enough, but you never know with this stuff. …To advertise their 1989 batting helmet giveaway, the Red Sox produced a really fun commercial with pitcher Rob Murphy. … Here's a fun article on the man behind Obvious Shirts, a company that sells shirts with boldface Helvetica statements like "Javy Báez is good at baseball" and featuring no other design elements. They've become something of a phenomenon among Cubs fans (from Kenneth Traisman and Eric Bangerman). … Mental Floss has an article about why baseball players wear stirrups (thanks to all who shared). … Little Leaguers in French Lick, Ind., will wear uniforms inspired by Negro Leagues teams the French Lick Plutos and West Baden Sprudels (from Patrick Barnett).

NFL News: New England radio station 98.5 The Sports Hub has ranked every primary uniform in Patriots history (thanks, Phil and Kary Klismet).


Hockey News: The Kraken have unveiled their expansion draft logo (from Wade Heidt).

Soccer News: Celtic's home and third kit have been leaked. The third kit marks the first time ever that the Scottish giants will wear red as a design choice, a color traditionally associated with their crosstown archrivals Rangers (from Ed Żelaski). … Also from Ed, new home kit for recently promoted EFL Championship side Blackpool . … One more from Ed: New home kit for Bundesliga team Arminia Bielefeld. … Every MLS team will get July 4th warm-up shirts based on an old USMNT design (from our own Jamie Rathjen). … Juventus's away kit has been leaked, featuring a weird sort of iridescent effect on the Adidas sleeve stripes. That advertisement logo is dire.

Grab Bag: Here's a Twitter thread that's right up my alley: What if every U.S. president had a modern campaign logo? The project is through Rutherford B. Hayes so far, with more on the way (from James Gilbert). … The Guardian has a fascinating article on the wheeled suitcase and how gender stereotypes held back design innovations (from Akul Nishawala). … Police officers in Schenectady, N.Y., will wear 1950s throwbacks, for lack of a better term, in honor of the department's 150th anniversary (from Steven Cook). … Take-and-bake pizzeria Papa Murphy's has launched a new logo and restaurant design (from John Cerone). … Alexandria (Va.) City High School, which recently changed its name from T.C. Williams High because of its former namesake's segregationist past, has unveiled its new school logos (from Kary Klismet). … A hotel where Kevin Coy was staying in Charleston, S.C., has a "Wet Floor" sign shaped like a banana peel! … Edina, Minn., Public Schools have received a cease-and-desist letter from the designer of their "Hornet" logo, a former student who won a logo contest in 1981 (from Jimmy Lonetti and Paul Allan). … The cycling team Alpecin-Fenix wore these purple and yellow jerseys in memory of cyclist Raymond Poulidor for yesterday's formal presentation of the teams for the Tour de France. Poulidor died in 2019 but his grandson, Mathieu van der Poel, is riding in his first Tour. They said they can't actually wear these for the race itself (from our own Jamie Rathjen).
• • • • •
Our latest raffle winners are Chris Hickey, Rob Liebhart, and Jesse Holt, each of whom has won a Uni Watch T-shirt. Congrats to them, and big thanks to Tyler Kulasza for generously making this raffle possible.
That's a wrap for this week. Enjoy Phil's weekend content and I'll see you back here on Monday. — Paul