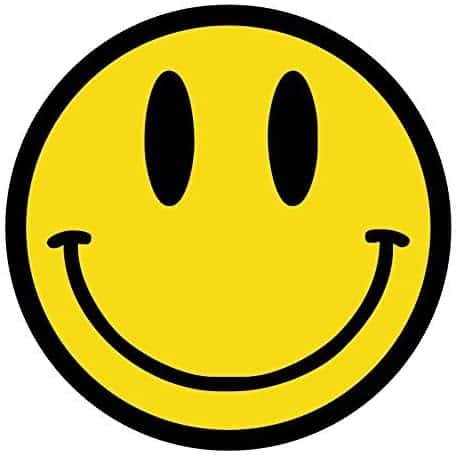 Good morning! I'm feeling very chipper today — and you should be as well! — because MLB uniform ads, which seemed like a done deal as recently as a few days ago, will not be happening after all, at least not right away.
Here's the deal: As you've probably heard by now, the owners, having failed to reach a 2020 labor agreement with the players' union, voted last night to to proceed with a 60-game season. Based on terms that were already agreed to back in March, the union does not need to approve this schedule — the owners can simply impose it, and that's what they've done.
From a Uni Watch standpoint, here's the big thing: The move toward uniform ads, which a few days ago seemed like foregone conclusion — not just for 2020 but for 2021 as well — is now dead. That's because the addition of uni ads had been part of the 2020 negotiations and required both sides to buy in. With the negotiations collapsing and the owners imposing their own schedule, uni ads are no longer on the table.
Or at least that was my initial impression — none of last night's initial reports about the new state of affairs mentioned the uni ads, but I was pretty sure that the owners couldn't impose the ad patches unilaterally (uni-laterally?). As the news was breaking, I checked in with national MLB writers Jeff Passan of ESPN and Ken Davidoff of The New York Post, both of whom confirmed my understanding. So uni ads are now dead for 2020 and '21 (although they'll likely be part of the negotiations for the new collective bargaining agreement in 2022).
In other words, labor harmony's loss is the uni-verse's gain, at least for now.
As for the truncated season, the idea is that the players will report to "spring" training 2.0 on July 1 and the season will commence about three weeks after that, although it remains to be seen whether any of that will actually happen. Among the obstacles:
• The union retains the option to file a grievance against the owners — which many observers expect them to do — for bargaining in bad faith. That in turn could prompt the owners to file a counter-grievance accusing the union of bargaining in bad faith. It's not clear, at least to me, how quickly those legal machinations would unfold or to what extent they could delay things.
• Reports indicate that a significant number of players may choose simply to sit out the season due to their disgust over the labor negotiations and/or their concerns over the virus.
• By far the biggest issue: Given the degree to which the virus is spiking in various areas of the country, the season may end up being shut down before it starts. Or, if they manage to start, it may be shut down before its scheduled end.
(As for other issues that had been subject to negotiation: Expanded playoffs are likewise off the table, meaning the postseason will continue to feature 10 teams, not 16. The DH, however, may still be added to the National League this year, as part of the new set of health and safety protocols. The union is expected to approve those protocols today.)
I remain somewhat skeptical that the season will actually begin, and even more skeptical that it will run its full length. Either way, though, we should all be happy that uniform ads have been pushed back at least two seasons. 2020 has been such an utter shit-show on so many levels, so let's take some joy where we can find it. #NoUniAds
• • • • •
• • • • •
Click to enlarge
Mmmm, tasty: Reader Harry Akers's oldest daughter made him an ice cream cake for Pa's Day and added some uni-centric decorations. How cool is that?!
"She made tequila sunrise ice cream and customized each macaroon," says Harry. "These included the the Tigers' old English D, my favorite number (21), and a couple Uni Watch references. Hope you enjoy the photo as much as I enjoyed the cake."
• • • • •
• • • • •
Click to enlarge
ITEM! Uni Watch masks now available: Sorry it took so long, but the Uni Watch face masks are now available.
I have only 85 of these, and they're priced to move at $6 apiece, so they'll probably sell out in a day or two. Teespring will take $2 from each sale as a processing fee; the remaining $4 from each sale will go directly to Doctors Without Borders. Uni Watch is not taking any profit.
I've been wearing one of these masks for my daily bike rides, and it's great. Grab one while you can! Update: Holy shit — they sold out in about 40 minutes!
I'll see about getting some more made.
• • • • •
• • • • •
Click to enlarge
Collector's Corner
By Brinke Guthrie
Follow @brinkeguthrie    
Look at the colorful cover art on this 7″ record called Baseball, the First 100 Years. "Equal in quality and playing time to a 12″ LP"! The color is a bonus — the seller says most of these were printed up in black-and-white, too. 
Recorded in "Fleetwood Microsonic Sound," it was narrated by none other than James (Jimmy) Stewart and Curt Gowdy! Now there's a double-play combo, eh?
Now for the rest of this week's picks:
• Going back a decade earlier for another baseball album, Dodgers '59, with Vin Scully himself behind the mic for the narration!
• Jaws was released in the summer of 1975, and so the ABA Kentucky Colonels decided to knock off the movie poster premise for their 1975-76 media guide. Rather cheesy, I'd say. "Exclusive showings in Louisville and Cincinnati" is rather clever, though, as they played a few games at the new Cincinnati Riverfront Coliseum.
• The Mets logo is part of the camera lens on this 1977 team photo album.
• Love the font on this 1973 Eagles media guide, so typical of the period. The design is classic early-'70s, too, with that multi-colored montage effect, featuring, from left, Bill Bradley, head coach Mike McCormick, and Roman Gabriel.
• Look how simple this "Television" press pass was for a 1970s Pats/Dolphins game. Just a plain slip of paper, head on in at Gate No. 10! Seems like it would be easy to counterfeit, no?
• Speaking of press passes, check out this 1977 button for CBS Sports. You get three buttons in this set, and they each boldly state "Admit Bearer to Any Area." If security tries to stop you, just act cool and point at this pin — you're in like Flynn!
• Here's a New York Yankees promo notepad/pen giveaway, sponsored by Bell Atlantic Mobile. The seller says late 1990s for this one.
• Look at the simple single-bar facemask on this Baltimore Colts Tenth Anniversary Year Book. Judging by the dates, looks like it was actually the 10th season, not the 10th anniversary. The seller will also toss in a pair of media guides from 1970 and '71.
• This 1940s Montreal Canadiens patch is clean, simple, and neat.
• Love this repro of a mid-century poster featuring cartoon depictions of various hockey penalties, sponsored by your friends at Old Mr. Boston liquors.
• • • • •
• • • • •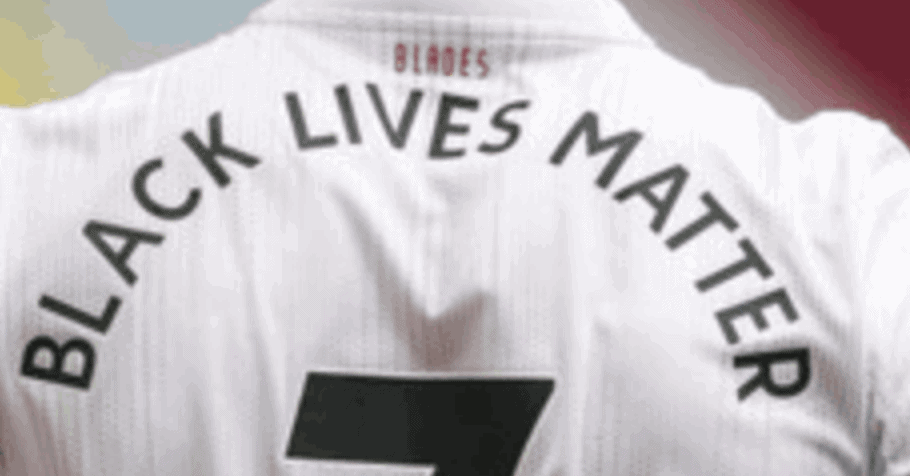 Contest reminder: In case you missed it last week, my latest Uni Watch design contest for InsideHook is to create a logo for teams or leagues to wear in acknowledgment of the current racial justice protests.
We're probably going to see a lot of these logos/patches/etc. when American sports leagues resume (well, if they resume). What should they look like?
Full details over at InsideHook.
• • • • •
• • • • •
Membership update: Few things make me happier than when we get an membership order for a Miami Floridans-themed card, as was the case with the order we recently received from reader Eric Maddy. That is one sharp-looking card!
Eric's design is one of several that have been added to the membership card gallery. I expect the laminated/printed versions of these cards to mail out around the end of the week.
Ordering a membership card is a good way to support Uni Watch (which, frankly, could use your support these days). And remember, as a gesture of comm-uni-ty solidarity, the price of a membership has been reduced from $25 to $20 until further notice.
As always, you can sign up for your own custom-designed card here, you can see all the cards we've designed so far here (now more than 2,800 of them!), and you can see how we produce the cards here.
Speaking of memberships, our latest raffle winners are Matthew Garry Moon and Aeneas Koosis, each of whom has won himself a free membership card. Congrats to them, and thanks to David Dahl for sponsoring this one.
• • • • •
• • • • •
The Ticker
By Paul

'Skins Watch: An Oklahoma City Thunder blog has come up with a Thunder-redesign concept to honor Oklahoma's Native American heritage (from Kary Klismet). … With lots of statues and monuments being torn down around the country, a Washington Post sportswriter says the 'Skins name is the NFL's "most shameful statue" and that it's time to take it down (from Rob Bindeman). … The teams at Teton High School in Idaho, whose teams had been called the Redskins, will now be called the Timberwolves (from Timmy Donahue). … There's renewed pressure to change the "Indians" team name at Mahopac High School in New York's Hudson Valley, "where until recently it was not uncommon to see students in Native American headdress carrying out a mock scalping" (from Steven Dodell). … Michigan high schools' days of using Native American imagery may be numbered (from Kary Klismet).

Working Class Wannabes™: An incoming freshman on the Fort Hays State University women's soccer team is described as having a "blue collar, hardworking mentality." … A high school baseball coach in Vero Beach, Fla., describes one of his pitchers as "a humble kid, a blue-collar type of guy." … An article about Washington NFL LB Matthew Ioannidis describes him as having a "hard-nosed, blue-collar mentality." … An article about Big 12 football players describes Kansas State C Cody Whitehair as "one of the toughest and most blue-collar players to come out of Kansas State in recent years." Not just blue-collar, mind you, but one of the most blue-collar! … An article about the NBA's Detroit Pistons says that, in the past, the team has "defined blue-collar basketball." … An article about college basketball says the 2017-18 WVU team was "full of blue-collar seniors from the mountains of West Virginia." … Speaking of WVU, an article about their head football coach, Neal Brown, quotes an opposing coach who describes the WVU defense like so: "They want to be blue collar, they want to be disciplined." What the hell does it mean to want to be blue collar? … An article about the 1996-97 Illinois-Wesleyan basketball team says the roster featured "a slew of blue-collar contributors." … An article about L.A. Rams DT Aaron Donald says his "blue-collar work ethic inspires everyone from all walks of life." … Northwestern State University basketball coach Mike McConathy is a fan of his newly promoted assistant coach, Jeff Moore, because "Every day, he comes to work with a blue-collar mentality." … The newly hired basketball coach at Tyler Leo High School in Texas says, "We want to constantly put pressure on our opponents and play with a blue-collar mentality." … An article about the NHL says the early Flyers squads "quickly built a reputation for their gritty, blue-collar style of play." … Yet another article about the Flyers says that "there's no team that so completely reflects its city the way the Flyers do. Philadelphia is a blue-collar, hard-working city with a flair for excitement." … Former Cleveland Browns RB Josh Cribbs says, "We're just a hard-working football town, blue-collar to the core." … The Duke baseball team's Twitter account has routinely used the hashtag #BlueCollar. … An article about a high school basketball player in Nebraska says, "He came to work every day, punched the time clock and went about getting the job done." Interestingly, the article's headline includes the term "Blue Collar" in quotes, even though that term doesn't appear in the article. … An article about a former high school football player in Massachusetts says, "He was a blue-collar lineman." The player in question went on to become a journalist — a white collar profession. … An article about former MLB player and current Blue Jays broadcaster Kevin Barker says he "never mailed it in, always ran out groundballs and had a blue-collar work ethic." … The coach of a girls' high school basketball team in Alabama says, "We like to think of our program as blue collar." … Oregon State basketball coach Wayne Tinkle says his father taught him, "If you want something, you have to work for it. That blue collar, hard hat, lunch pail mentality." Bingo!

Baseball News: Good article on how the Red Sox organist has been live-streaming organ concerts (NYT link) each afternoon. … Here's why former Braves skipper Bobby Cox wore spikes while managing (from Kary Klismet). … Holy moly, look at this 1970s shot of Phillies ushers and related staff.

Pro Football News: The 49ers added a Black Lives Matter flag to their stadium (thanks, Brinke). … A Rhode Island brewery has trolled former Pats players Tom Brady and Rob Gronkowski by producing a run of "Traitorade" beer (from @Beerbythepool). … Reader Casey Hawes has created a Ravens-resdesign concept. … Here's one blogger's take on the greatest Saskatchewan Roughriders to wear Nos. 70-79 through the years (from Wade Heidt).

College Football News: Ole Miss will retire Eli Manning's No. 10 at some point this fall (thanks to all who shared).
.

Hockey News: The first renderings of the Islanders' new arena have been released (from Wade Heidt). … Here's how you can build a coat hanger from a few hockey sticks (from Mike Chamernik).
.

NBA/WNBA News: Clippers G Lou Williams would like to see "Black Lives Matter" on NBA jerseys and courts. … The Timberwolves' deal with their original uniform sponsor advertiser, Fitbit, has expired, so the team is now looking for a new advertiser that will promote social awareness and fight racism and inequality (thanks, Phil). … The WNBA's Angel McCoughtry wants the league to allow players to wear NOBs featuring the names of police brutality victims (from @TheSkyShowCHI). … The Spurs are encouraging fans to create their own Spurs court designs (from Mike Chamernik). … The New York Daily News is encouraging the Nets to wear several throwback designs from their New Jersey days (from @carter8_kid).

Soccer News: Our own Jamie Rathjen notes that yesterday was the anniversary of the Argentina/England quarterfinal at the 1986 World Cup, when Diego Maradona scored two goals known as "the hand of God" and the "goal of the century." "The shirts Argentina wore for that game were royal blue, the same color as the ones from the game before that," says Jamie, "but they actually were a one-off design different from, and lighter than, the earlier design. Judging by the quotations from Maradona's book, in this article, he Gets It™." … The Polish national team had its players pose in a super-cool series of throwback uniforms (from @MrBudziszewski). … New shirts for Belgian side Club Brugge and new kits for Scottish side Ross County (both from Ed Zelaski). … Here's an early look at Austin FC's new stadium. Meanwhile, construction of their new training facility has started (both from Wade Heidt). … Japan has taken itself out of the running to host the 2023 Women's World Cup, leaving Australia/New Zealand as the clear favorites. … EPL club Burnley has condemned a plane that flew yesterday's game against Manchester City towing a "White Lives Matter" banner. … "The end of the season was canceled in England's League One and League Two, but they're still holding the promotion playoffs," says our own Jamie Rathjen. "Teams have been wearing a different NHS patch than the one worn in the Premier League, and Exeter City positioned it above the maker's mark."

Grab Bag: MLL unveiled a new set of uniforms yesterday. Additional info here. … The 11-year-old kid who lives across the street from me was wearing this "Earthling" T-shirt the other day. I was struck by how the design looked like NOB lettering. … A mannequin wearing a pig mask and a police uniform was found hanging from a highway overpass in Florida over the weekend. … Colgate's Chinese toothpaste, Darlie, is the latest brand that may get get a makeover due to racially insensitive imagery. In addition, the name of Eskimo Pie ice cream treats will be changed. Here's a roundup of all the brands that have recently been changed or are under review. … Slight logo tweaks for the University of Saskatchewan (from Trevor "Teebz" Alexander). … Here's a good summary of arguments for and against UNLV keeping its "Rebels" team name (from Kary Klismet). … Yesterday's Uni Watch entry about team colors in various cities inspired reader William Yurasko to look at that phenomenon from a DC-centric perspective. Among other things, he notes that DC teams use seven different shades of red!
• • • • •
[adrotate group="2″]
• • • • •
Click to enlarge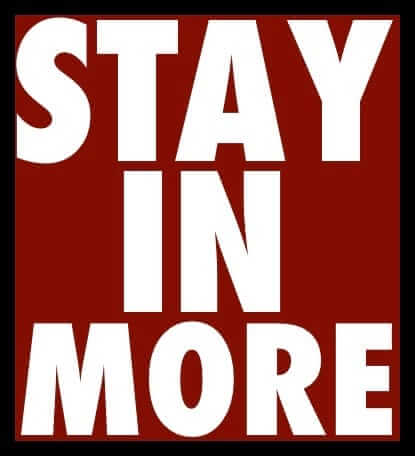 What Paul did last night: The house just north of ours has been vacant for months — the owners decamped for parts unknown when the pandemic hit. But yesterday, as we were sitting on the porch, they drove into their driveway — first time we'd seen them since March. Turns out they'd been laying low upstate and were now returning for a few days just to check in on their house.
These neighbors have never been particularly warm or friendly toward us, and I can't say we're in love with them either. But it was nice to see them back on the block — a little sign of normalcy.
The branch is still there.
As always, you can see the full set of Pandemic Porch Cocktails™ photos here.