By Phil Hecken, with Anthony Emerson
Follow @PhilHecken

You could say this "off-uni" post has been about six months in the making — but the time is nigh for it to run. Readers may recall that UW's own Anthony Emerson took a look at candidate campaign logos back in the summer of 2018, and now that the presidential campaign season has been underway for months, and the first Caucus (Iowa) and Primary (New Hampshire) in the books, it's time review the logos for the remaining Presidential candidates on the Democratic side (since the GOP incumbent faces negligible opposition, we're only looking at the other side today).
Please note we're looking only at the LOGOs of the candidates, not taking any political positions or endorsing any candidates. Anthony will be discussing (and opining upon) the aesthetics of the logos of the remaining viable candidates. Please keep your comments to discussing the quality (or lack thereof) of the image/logo, not on the candidate, candidate's positions, or politics in general. We're just concerned with the effectiveness and appearance of the logos (even if Anthony may seem to impart his own preferences — please keep your thoughts to the logos). Thanks! Here's AE with your…
• • •
Designing 2020
By Anthony Matthew Emerson
The time is upon us. We're two states down in the primary process, we're rapidly approaching Super Tuesday, we're in this thing.
Phil had wanted this article as early as last summer, but it was simply an impossible task at that point — there were over 20 candidates at certain points in this race. I did post some preliminary thoughts on my Medium account, but since I published those, several candidates have entered and several more have withdrawn. Now, there are eight. A much more manageable task for reviewing. So let's review — in order of the candidates' positions in the Real Clear Politics polling average.
+ + + + + + + + + +
Bernie Sanders
What I said then: "But keeping the logo almost completely the same is probably a smart move; it allows all those college activists to break out all their old T-shirts and buttons. But from an aesthetic standpoint? The kerning is still weird, the star tiddle on the 'i' is still too small (and should be red), and the sweeping lines on the bottom still evoke Aquafresh toothpaste and intersect with the letters at weird places. It's instantly recognizable, and I'm glad I'm not going to have to get a new bumper sticker. But part of me wishes it was updated a little, if it was a little more polished. And the campaign should really seek to somehow include the bird."
What I say now: If it ain't broke, don't fix it. Sanders has barely changed his logo from 2016, and his slight changes to his overall graphic design — introducing a new, bold-italic version of Jubilat on campaign materials — are all major improvements. Design was kind of an afterthought on Bernie's 2016 campaign, but it doesn't seem to be this time around. For example, the campaign's embraced navy blue, while slightly brightening the light blue from his 2016 campaign, which in retrospect was kind of sickly and anemic. My criticisms of the logo from the summer still stand, but the Sanders campaign probably has the most instantly recognizable and effective identity of anyone left in the race. You know when you're behind a Bernie bumper sticker, or see a Bernie sign in front of someone's house. And that's what a logo is supposed to do, right? Be an instantly recognizable symbol for whatever it is supposed to represent. In that regard, Bernie hits the ball out of the park.
+ + + + + + + + + +
Joe Biden
What I said then: "Atrocious. Awful. Terrible. You'd think being the Vice President to Barack Obama, whose campaign basically birthed modern electoral design, would have rubbed off on Joe. But it didn't. The weird "E" thing is even weirder when you realize it's not used consistently in the logo. The font itself seems childish and unprofessional and not cut out for a presidential campaign. It's too bold and too curvy. It looks like the logo of a child's toy."
What I say now: Listless, bland and lazy. It's a shame that his logo is so fucking bad, because I actually like some aspects of his overall identity — his "no malarkey" branding in particular, which the campaign has dropped. While the slogan itself is kinda dumb, the red-to-blue effect on the signs and the script itself were actually quite nice. I'm also liking the use of negative space in the "D" to localize the logo to specific states. He's also mercifully dropped the "JO" logo.
+ + + + + + + + + +
Michael Bloomberg
What I said then: Nothing, because the dude launched his campaign in November.
What I say now: I'm sure a consultant told him he'd be 14.7% more relatable if he was "Mike" in lowercase. The design is schizophrenic — if you're going to be a lowercase guy, be a lowercase guy! Don't put your first name in lowercase and your last name in all caps. And the way he's trying to shoehorn the letter "O" as zeroes is an attempt at playfulness that just comes across as desperate. There's also too many colors in the glyphs themselves — Biden and Sanders held themselves to two in their logos, Bloomberg has three, including two alone in the year. All of this is a transparent attempt to try to come across fun and relatable, and all of it fails.
+ + + + + + + + + +
Elizabeth Warren
What I said then: "I like the use of mint green as an accent color, but the total avoidance of any warm colors (or even a light blue) makes her entire identity feel cold, which is criticism I often hear leveled at Elizabeth Warren herself. … It just feels incomplete and somewhat lazy…"
What I say now: My feelings for this logo have changed. I loved the mint green (which the campaign is calling "Liberty green," as it's supposedly inspired by the oxidized green color of the Statue of Liberty) back in the summer — now it looks sickly, and not just because all of her staffers have changed their Twitter avatars to monochrome versions of themselves with a plain liberty green background. At this point, it evokes nausea more than Lady Liberty. I loved the kinda-sorta Art Deco font, but now it looks distant and cold, and it isn't even being used consistently by the campaign — look at the W, E, R and A in the "BLACK WOMEN" and compare it to those in "WARREN". I'm more convinced than ever that this identity needs a bright, warm color. I thought back in the summer the campaign should've done something with the W, and while they are just now trying to make the W a thing, it's not strong enough to stand on its own, and it isn't recognizable enough to be an effective part of the campaign's identity by itself. If the W itself was more dynamic, it could work in a way similar to Obama's logo. But it isn't. It's just a W in a kinda-cool font.
+ + + + + + + + + +
Pete Buttigieg
What I said then: "It's got folksy charm, works well on a wide variety of backgrounds, has great fonts, and is dynamic as hell. It's perfect. I'm not sure I like the total absence of the last name on the logo, but when your last name is "Buttigieg," I kinda understand it. Best of all, Buttigieg (or his team, whatever) care enough about the aesthetic presentation of the campaign that there's even a section of the website devoted to design, where you can download the campaign's official logos on a wide variety of color pallets, as well as find the logo the design team made for every state."
What I say now: Indeed, the Buttigieg campaign was so impressed with their own work that they've applied for a Best Brand Identity Shorty. As with the candidate himself, the campaign's identity seems less folksy and more corporate-attempting-to- be-folksy the more you look at it. And that's my biggest complaint: it's too clean. It looks too nice. Have a worse logo, Pete! Stop making me like your graphic identity! It's infuriatingly good.
+ + + + + + + + + +
Amy Klobuchar
What I said then: "When your last name is "Klobuchar" it's understandable you'd go with your first name in your campaign logo. And I like it. I really like the kind of folksy serif font, though the kerning between the "m" and "y" could be a little better. I like the forest green (which has a Minnesota heritage in political logos) and bright blue. The sans-serif "America" is just different enough to draw attention without distracting from her name … The logo's also proven to be highly versatile, working on a wide variety of backgrounds and colors."
What I say now: Klobuchar has a great logo. A lot of people think that three different fonts and three different colors for three words is too much, and I understand, but she's consistent in her use of that gorgeous serif font, the italic font, and the sans-serif font. This is everything I want a campaign identity to be — understated, consistent, and not completely full of itself.
+ + + + + + + + + +
Tom Steyer
What I said then: Nothing, he hadn't launched his campaign yet.
What I say now: Tom Steyer's logo annoys the shit out of me. It's as if a graffiti tag got a 9-to-5 job. It's big and bloated, and the way the campaign stacked "2020" is dumb. Like the other billionaire in the race, someone told him if he went by "Tom" he'd become 22.4% more relatable. This also might be the first time in recorded history that blue and orange don't look good next to each other — the blue is too bright and the orange is too dull for the color choices to be appealing.
+ + + + + + + + + +
Tulsi Gabbard
What I said then: "I hate how much I like this. I should hate the gradient sunrise, but it's gorgeous. It evokes light breaking through the darkness, and it practically radiates off my computer screen. … It just works. It would be interesting to see if the font could be used for things other than her name, because right now I think it lacks versatility (and the black version that the campaign sometimes uses isn't nearly as good)."
What I say now: Guess which logo the campaign's been using almost exclusively since I wrote those words. Now, we have to reckon with how weird the font is, its lack of versatility, and the fact that the "2020" looks kinda off-center. All they needed to do was keep the sunrise, and instead they dropped it completely.
• • •
Wow. OK, thanks, Anthony — obviously he's got some strong opinions (and not just about the logos), but again, it's JUST the logos we're concerned with here.
What are your thoughts? Who has a great logo? Whose logo could have used some more work? As an aside, being that we're somewhat of an odd bunch here in that I think we as uni watchers (and certainly some of our preferences and tastes spill over to non-uni design and logos as well) tend to place more emphasis an aesthetics and design in general over the non Uni Watching crowd, so would a logo or design ever make you more or less likely to vote for, use, buy, wear, etc. any product? How much does design play in determining your preference for (or aversion to) something? No matter what your politics, I think we can probably agree that the original Obama logos from 2008 set a new standard for Prexy logo design — do any of these stand up to that?
Again, please keep your replies strictly to the designs of the logos in the comments. Thanks!

Uni Concepts & Tweaks
After being dormant for a while, the Uni Tweaks/Concepts have returned!
I hope you guys like this feature and will want to continue to submit your concepts and tweaks to me. If you do, Shoot me an E-mail (Phil (dot) Hecken (at) gmail (dot) com).
• • •
Occasionally I'll have some concepts tweeted at me. This one comes from Brad Wolf, who has a bunch of new Browns concepts.
He writes, "Revisited my old Browns concept today and made some minor tweaks. If the new uniforms even somewhat resemble these, I'll be happy. A return of Brownie the Elf would be a bonus. And given that Nike and the Haslams are in charge, I'm sure everything will turn out great! (lol)"
Later, he added some alternates:
• • •
Thanks. OK readers, tweeters (and concepters). If you have some tweaks or concepts, shoot 'em my way with a brief description of your creation and I'll run 'em here.

Kreindler's Korner
I had the distinct pleasure of featuring the wonderful artwork of artist Graig Kriendler on two occasions over the summer and fall of 2017, and more recently, in August of 2018.
For those who don't wish to click the links, Graig paints baseball heroes (and regular guys) from the past, and is an immense talent.
Occasionally, I will be featuring his work on Uni Watch.
Here's today's offering (click to enlarge):
• • •
Title: "Andy Cooper, 1920" (color study)
Subject: Andy Cooper, 1920
Medium: Oil on linen mounted to board
Size: 5" x 7"

Big Andy Cooper was considered one of the greatest pitchers in Detroit baseball history – a claim that also includes the Tigers. He possessed a biting fastball, swooping curve, and a devastating screwball; but what he had unlike a lot of his predecessors was pinpoint control. It was said that not only could he put the ball anywhere he wanted to, but did so with a deep memory on batter's weaknesses. One of his sexiest known stats is that he once pitched 43 straight innings without issuing a single walk.

He pitched for Detroit throughout the 1920s, save a short stint with the Kansas City Monarchs. Sporting a 92-47 record with the Stars, he rejoined Kansas City in 1931. In 1936, perhaps his best year, he went 27-8 and made the East-West All-Star Game. Cooper went on to manage the Monarchs to three pennants.

Here he is pictured with the Detroit Stars in 1920. This is one of 200+ paintings of mine that are currently on display at the Negro Leagues Baseball Museum until May 31, 2020.
• • •
Thanks, Graig! You can (and should!) follow Graig on Twitter.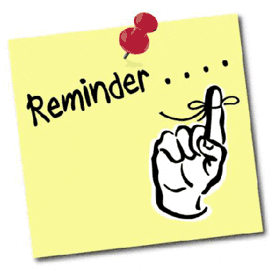 And now a few reminders from Paul
Hi there. Here are a few things to keep in mind this weekend:
• Teespring is currently running a sale. For this weekend, you can get 10% off the price of anything in the Uni Watch Shop (including the new February Pin Club design) and the Naming Wrongs Shop by using the checkout code CANDY.
• I'm matching the Teespring discount by offering 10% off on our Uni Watch Classic cap. For this weekend, it's priced at $35.99, instead of the usual $39.99.
• I'm also running a 50%-off clearance sale on the handful of Uni Watch gumball helmets I still have in stock. Get 'em before they're gone!
• This coming Wednesday is the submission deadline for my "Redesign the Patriots!" contest, which I'm doing in conjunction with InsideHook.
Okay, back to Phil!
Guess The Game…
from the scoreboard
Today's scoreboard comes from Stagger Lee.
The premise of the game (GTGFTS) is simple: I'll post a scoreboard and you guys simply identify the game depicted. In the past, I don't know if I've ever completely stumped you (some are easier than others).
Here's the Scoreboard. In the comments below, try to identify the game (date & location, as well as final score). If anything noteworthy occurred during the game, please add that in (and if you were AT the game, well bonus points for you!):
Please continue sending these in! You're welcome to send me any scoreboard photos (with answers please), and I'll keep running them.
The Ticker
By Anthony Emerson

Baseball News: Tom Ekstrand found footage of an April 1987 Expos/Cubs game where the umpires' uniforms and equipment didn't arrive on time. But the best part is that Bill Murray — yes, the actor — stood in for Harry Caray in the booth! Highly recommended. … Miami's pitcher during yesterday's game against Rutgers had a quarterback-style wristband for signs hanging off his belt. Rutgers' pitcher had one in a more natural position (from Chris Buono). … BYU has revealed their unis for this season (from Heath Allred and Jon McBride). … Looks like throwbacks are on deck for Oakland University (from Steve Moeller). … Oregon State have altered their sleeve striping, making it much worse than it was. … Bard College has new jerseys (from James Ketterer). … Both UL-Lafayette and SE Louisiana wore "36" caps in honor of Tony Robichaux, Lafayette's baseball coach who died in July. … Tennessee Softball had two players with misnumbered jerseys — but only on the front. Regardless, one of the players was ruled out when she reached base for the first time (from Derek Brownlee and Justin Simmons). … The University of Florida is building a new baseball stadium (from Kary Klismet). … (Yester)day the Padres posted a few pictures from their workout. "These white pants, to my recollection, were NOT part of the Uni unveiling," notes Ty Murphy. "Perhaps a Spring Training special?? They're certainly not the pants they've worn the past few years on Friday nights with the alternate Brown jerseys."

NFL News: It appears that the cover of this old 8MM home video of Super Bowl 8 inexplicably has the Raiders jersey drawn onto a live-action photo of the game (from @DrSoup_MD).
.

Hockey News: Is this a new alternate logo for the Kings? (from Moe Khan). … Here's a look at some of the prototype logos that led to this year's Stadium Series design (from Jakob Fox). … Also from Jakob: The AHL's Hartford Wolf Pack wore special rainbow sweaters for LGBTQ+ Pride Night. … The University of Iowa's club hockey team is moving to an arena about 25 miles north of campus (from Kary Klismet).

NBA News: Going off yesterday's ticker item about the 30th anniversary of Michael Jordan wearing a nameless No. 12 jersey after his own was stolen from the locker room, here's a Yahoo! article going deeper into the story (from Kary Klismet).

College Hoops News: Kansas men are wearing 90s throwbacks today (from Blake Cripps and @devinseay23). … Kent State men are having an autism awareness game, with student-designed uniforms and an SOB — that is, statistic on back. "Instead of NOB [the uniforms] will have '1 in 59', 1 in 59 children being diagnosed as somewhere on the autism spectrum," tweets Timmy Donahue. … Washington women wore pink unis yesterday for Valentine's Day (from Anthony Edwards).

Soccer News: SoccerBible listed the 15 most "iconic" kit trends (from James Siddall). … Juventus K Gianluigi Buffon has been playing for so long that he's swapped jerseys with younger players whose fathers he also swapped shirts with back in the 90s and 2000s (thanks, Jamie). … New kits for USL Championship side FC Tulsa, with no home or road — or even primary or secondary — designations (from Ed Żelaski). … The Icelandic Football Federation has updated its logo (from Germán Cabrejo).

Grab Bag: NASCAR's champion this year will get a new trophy, named for Bill France, the founder of NASCAR (from Christopher Hickey). … Sean Kautzman sends along the latest installment of the Sturgis Journal's series discussing local schools mascots, this one about Three Rivers Community Schools.