By Phil Hecken, with Ron Bolton
Follow @PhilHecken

Today we continue with some posts that I'd hoped to run during Paul's August sabbatical, but just simply didn't have time to get to. I think you'll like this one — well, if you're like me and you love old time photos, old time baseball and old time uniforms, that is.
I'm pleased to welcome back my pal (and Dead show buddy) Ronnie Bolton (who you should definitely follow on Twitter) — where he goes by "@OTBaseballPhoto". I've featured Ron on here several times in the past, but it's actually been a while. The post we'd planned for the summer was a look at Old Time College Baseball — not something we usually look at here. We don't cover too much College Baseball as it is, and that's usually the modern day type, and usually just the College World Series. But they've been playing baseball at the college level for well over 100 years, and Ron has culled some magnificent photos of college ball back in the day. And some from waaaaaaay back in the day.
Enjoy! Here's Ron with…
Old Time College Baseball Photos
By Ron Bolton
• • • • •
Iowa Field, Iowa City, Iowa, May 1, 1926

Clash of two Big Ten schools as Minnesota gets the best of Iowa by a 5-1 score and scoring all runs in the first five frames. Gopher hurler Henry Anderson got the win giving up just five hits (had a no-hitter going into the sixth inning) and getting 16 fly ball outs. Iowa defense committed five errors — some costly — that help lead to their downfall.
• • • • •
Franklin Field, Philadelphia, June 15, 1907

University of Pennsylvania is up 2-1 in a game against the Carlisle Indians in third inning action. The Quakers would add four more runs with help of a 3-run home run and untimely errors and by in the sixth inning for a 6-1 lead that would hold up. If you look closely you can see the scoreboard and it's keeper in the distance on the right.
• • • • •
Holmes Field, Cambridge, MA, June 20, 1885

The Harvard nine give the Bulldogs of Yale a sound whipping by a 16-2 score and extending their victory streak to ten games in front of nearly, 8,000 rooters. Yale kept the game close for first four innings only down 2-1, but Harvard bats would erupt for 14 runs in next 3 innings. Harvard captain and twirler Edward H. Nichols struck out 15 Bulldog batters and held them to four hits.
• • • • •
McCook Field, Lawrence, KS, ca 1897

Despite its modest beginnings as seen here hosting University of Kansas baseball game, by 1920 this venue expanded to hold up to 15,000 and host football too. But it was considered a safety hazard and on May 10, 1921 thousands of students came out with hammers and crow bars on what was called "Stadium Day" and razed it to the ground in less than 90 minutes. In it's place was Memorial Stadium and is still today home to the Kansas Jayhawks football and track programs.
• • • • •
South Ferry Field, Ann Arbor, MI, April 25, 1908

Wolverine hurler David Barr readies to throw the first pitch on University of Michigan's new baseball field against the Case nine. In front of 1,800 rooters Barr held Case batters to one hit and struck out 11 in the 2-0 victory.
• • • • •
Pullman, Washington, 1916

Cranks and their automobiles encircle the baseball diamond as Washington State College (today its Washington State University) baseball nine is in action. The Cougars would finish the 1916 campaign with a 9-7 record and clinched first in the Northwest Conference for the fourth consecutive season.
• • • • •
Bowdoin Field, Brunswick, Maine, ca 1891

Game action of the Bowdoin College nine vs an unknown opponent. Bowdoin is on the field as the visitors have a man at first taking a small lead. One umpire standing behind the pitcher and take note there is no mound, just a chalked box the chalked box. To the right is obviously the scorekeepers precariously to close to the action.
• • • • •
Northfield, Minnesota, May 14, 1887

11 years earlier the James–Younger Gang came to Northfield and met a bloody defeat, here two colleges from same town meet in bloodless scrap (we assume) as the Carleton College nine beat back St Olaf. Note spectators watching game, at first glance it might look like they're sitting in a ditch.
• • • • •
Fordham Baseball Field, Bronx, NY, April 19, 1902

Wonderful image of Fordham Rams hosting the Yale Bulldogs on what is known today as Edwards Parade. The brick building on the left is Hughes Hall that is still standing today. In this showdown both teams score a run each in the second frame and it stayed tied 1-1 until the ninth when the Bulldogs sent two runners home for the 3-1 win. The umpire was Mr. Gordon.
• • • • •
Great job with that Ronnie! It's amazing how the game itself hasn't changed much over the years — we can look at a photograph from pre-1900 and still we instantly know it's a baseball game. And I love how rustic some of those fields were — whether it be the forest at Bowdoin (and if you know Bowdoin at all, you know just how perfect that is), to the really short right-field porch at McCook, to the almost empty (and barren) Northfield, to the well-attended Harvard/Yale game at Holmes Field. Visually each photo is just stunning!
What do you think, readers? Which field (or unis, if you can make them out) was your favorite? Any notable observations? Let's hear what you think in the comments below!

Kreindler's Korner
I had the distinct pleasure of featuring the wonderful artwork of artist Graig Kriendler on two occasions over the summer and fall of 2017, and more recently, in August of 2018.
For those who don't wish to click the links, Graig paints baseball heroes (and regular guys) from the past, and is an immense talent.
Occasionally, I will be featuring his work on Uni Watch.
Here's today's offering (click to enlarge):
• • •
Title: "Crush Holloway, 1924" (color study)
Subject: Crush Holloway, 1924
Medium: Oil on linen mounted to board
Size: 5" x 7"

Crush Holloway is best remembered for his aggressiveness on the basepaths. His ferocity often compared to that of Ty Cobb, and he was said to have sharpened his spikes before games and slid into bases feet high. Incomplete statistics can only point to one season in which the speedy outfielder led the league in stolen bases, though he was certainly feared for that ability, as his contemporaries attested to. Pitcher Bill Foster said, "Crush Holloway was fast. He was rough too. He'd put his spikes right here, in your mouth, if you opened it."

Interestingly, the name 'Crush' was actually coined by his father on the day of his son's birth, as he had supposedly ventured to a county fair with the intent of witnessing two trains collide – or crash – with each other. Before seeing any such event, he was pulled off a train and told his wife was in labor. Regardless of the impetus, that name became synonymous with how he intimidated the opposing fielders blocking his way to the bases.

Playing with many teams in the 1920s and 1930s, Holloway was best known for his stints with the Indianapolis ABCs and the Baltimore Black Sox. Here he is with the latter in 1924.

This is one of 200+ paintings of mine that will be on display at the Negro Leagues Baseball Museum in the spring of 2020.
• • •
Thanks, Graig! You can (and should!) follow Graig on Twitter.

Uni Concepts & Tweaks
After being dormant for a while, the Uni Tweaks/Concepts have returned!
I hope you guys like this feature and will want to continue to submit your concepts and tweaks to me. If you do, Shoot me an E-mail (Phil (dot) Hecken (at) gmail (dot) com).
• • •
Occasionally I'll have some concepts tweeted at me. This one comes from Brian Vilven, who — upon seeing me tweet the date (November 9, 2019) the Padres will reveal their new brown uniforms — shared his concepts with me.
He writes:
I've heard @Padres uniform noise from the bring back the brown group & the '98 loyalists, so I decided to combine the 2, and I loved the results! The '98 wordmarks are A-1
And here are his designs:
• • •
Thanks. OK readers, tweeters (and concepters). If you have some tweaks or concepts, shoot 'em my way with a brief description of your creation and I'll run 'em here.
Guess The Game…
from the scoreboard
The game has returned! At least for a trial basis, but I got a lot of positive response to its return, so we'll see how long we keep this one going.
Today's scoreboard comes from reader ojai67.
The premise of the game (GTGFTS) is simple: I'll post a scoreboard and you guys simply identify the game depicted. In the past, I don't know if I've ever completely stumped you (some are easier than others).
Double no-no? Well, it's on its way, by the looks of it. But how did it end, when was it played and were was it???
Here's the Scoreboard. In the comments below, try to identify the game (date & location, as well as final score). If anything noteworthy occurred during the game, please add that in (and if you were AT the game, well bonus points for you!):
If you guys like this, please continue sending these in! You're welcome to send me any scoreboard photos (with answers please), and I'll keep running them.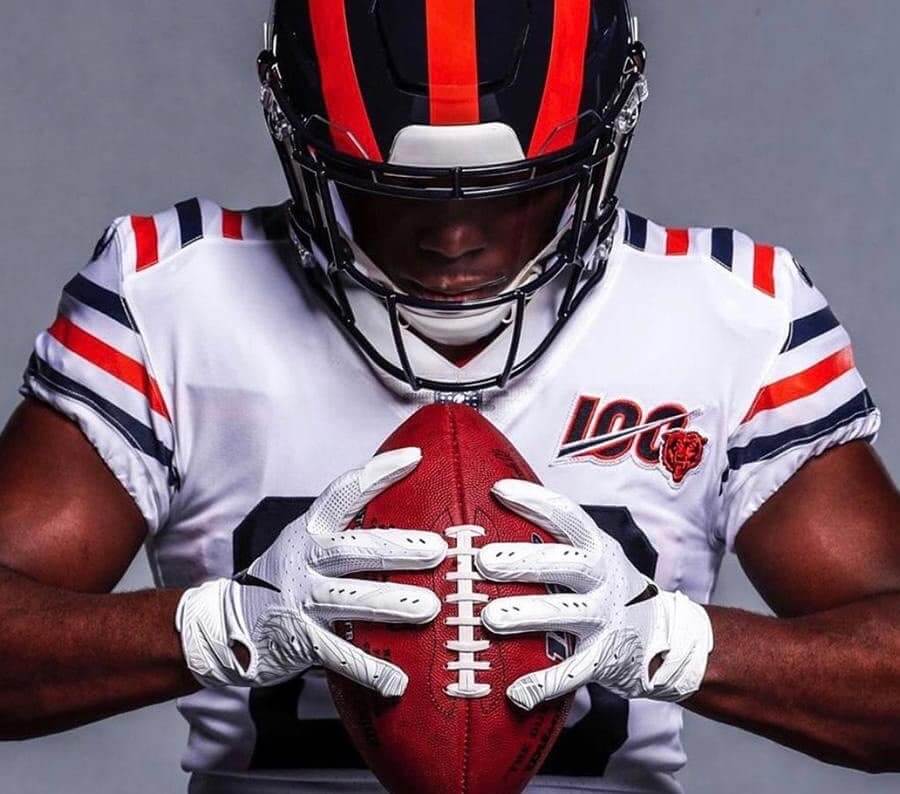 And now a few words from Paul: Hi there. In case you missed it on Friday, I have a new SI piece about the remarkable video statement that the Bears released regarding their 1936 throwbacks, and how it could usher in a new phase of social awareness regarding throwback uniforms. You can check it out here.
Meanwhile:
• Patch reminder: You can now get a Uni Watch 20th-anniversary patch for only $3.99 — or you can get one for free if you order a Uni Watch membership card or a Uni Watch gumball helmet.
• Speaking of which: I have a very limited supply of the gumball helmets. They're available here. (If you are somehow unaware of these items, here's how they came to be.)
• Meanwhile, don't forget our mini-helmets (which can be autographed by Phil and/or myself) and all our other fine products, sales of which help support the site.
Thanks for listening. Handing the baton back to Phil now.
The Ticker
By Anthony Emerson

Baseball News: The Twins promoted their postseason collection by advertising a cap they haven't worn all season, with a "Postseason" patch on it. … Kauffman Stadium's grounds crew added a "3" behind the catcher's box in honor of manager Ned Yost's final series before retirement (from @DrSoup_MD). … Here's a great shot of Dodgers IF Alfred Griffin wearing a clear plastic facemask you more commonly see these days in basketball (from @MistaMaxG). … You may have known this, but I certainly didn't: The Rakuten Eagles of the NPB have an extremely calm middle-aged man with an eagle on his head as an occasional mascot, named Mr. Kurowashi (from Jeremy Brahm and James Gilbert). … The Brewers dressed as characters from the Vince Vaughn movie Dodgeball for their trip to Colorado (from Dan Ullsperger). … SB Nation has a very good article about what future ballparks should look like (from Vasav Swaminathan).

NFL/CFL News: Brett Baker pointed out that the Eagles' nose-bumper graphics break up the wing helmet logos in a way that the old nose bumpers on Riddell helmets didn't. Now that he's pointed it out to me, I won't be able to unsee it. … Kurt Rozek noticed that the striping on the Packers' pants back in the day was a piece of material sewn onto plain gold pants. … The Saints are going with their Color Rush unis this weekend (thanks, Phil). … The Montreal Alouettes are running an alternate jersey design contest for the 2021 season (from Wade Heidt). … The Patriots Pro Shop began selling replica 90s jerseys yesterday morning, and they were sold out by 8 AM. This should only serve as another sign for the Pats to give the people what they want.

College Football News: Virginia Tech's unis were mono-white last night, and so was their on-field graphics (from Andrew Cosentino). … Unfortunately, the maroon on those white jerseys was anything but consistent (from Jason Burdette and @CWSSuperFan). … Georgia Tech is going gold-white-white (from @GT_Football). … The Gators are going orange-orange-white in Gainesville today (from Alex Sargent). … Kentucky is going chrome-white-white (from Josh Hinton). … Yellow-black-black with a throwback helmet for Appalachian State against Coastal Carolina (from William Stanley). … Charlotte is also going with a throwback helmet (from multiple readers). … Youngstown State is going with "chrome" helmet decals (from @Youngstown_His). … Northwest's helmet decals will feature a sublimated image of late coach Scott Bostwick. The decals will be red as a nod to Bostwick's famous red hat (from Robert Stough). … Here's a decent article on Northwestern's throwback unis (from Dylan Bercu). … The following are all from Phil: Ole Miss is going blue-white-grey against Bama. … Texas Tech is going with mono-white throwbacks.

Hockey News: The Stars seemed to tease their 2020 Winter Classic sweater in social media videos yesterday (from multiple readers). … Absolutely gorgeous new sweaters for Eastern Michigan (from @pootietank). … The Bruins' new alternate sweater will be revealed on Tuesday. … The USHL's Chicago Steel have teased their new alternate sweater.

NBA News: Lots of NBA uni number news available on Etienne Catalan's Twitter page. … Images of the Lakers' new gold uniform have leaked online, and they are beautiful (from multiple readers). … In less positive news, the Suns released their new alternate unis last night, and they landed with a resounding thud (another one from multiple readers).

College Hoops News: A white outline has been added to Roy Williams's signature on Carolina's court (from James Gilbert).
.
.

Soccer News: You can catch Josh Hinton's daily download from his Twitter account here, including news that Brazilian sides Flamengo and São Paulo will wear pink kits in October to promote breast cancer awareness.
.

Grab Bag: Here's something I missed in my Rugby World Cup preview: Canada's uni numbers feature the sublimated images of DHL Canada employees. That's one way to get around the World Cup's pesky no-advertising rules! (from @ohhhsourry). …  The NLL's Halifax Thunderbirds will reveal their new unis on Tuesday (from Michael Sullivan). … UNC track athletes wore yellow laces in their shoes for childhood cancer awareness (from James Gilbert). … Each of Cincinnati's 52 neighborhoods now has its own flag (from Patrick O'Neill).