By Phil Hecken
Follow @PhilHecken

In case you missed it, last weekend I created a list of the greatest uniform worn by every National League team. Today, it's time to complete the MLB list by looking at the greatest uniform worn by each American League team.
These choices are all, obviously, just my opinion of the greatest uni for each team; you can (and should) argue for or against any of them. I tried to keep my choices limited to the current city in which a team plays; if a uni from a different era in a different city totally trumps a current city uniform, I note that. If there are some close seconds (or thirds), I'll mention them, but I have to stick with one uni set for each team. As I write this, I hope I don't talk myself out of any of these, so I better get started. Here we go.
• • • • • •
BALTIMORE ORIOLES

2012-Present Home
Except for a very brief period in the mid-1960s, when they wore a vertically arched, block ORIOLES across their chest (and a one-year block B on their cap), the Orioles have almost entirely worn a script "Orioles" on their home unis. Sometimes the script had a tail, other times it did not (I personally like the tail). So, picking their greatest uni is more a function of what cap the team wore with that uni. I've always thought their smiling bird on the contrasting panel cap was their best look. However, when that was introduced in 1975, the team wore sansabelt pants. By the team went to belts in 1989, they dropped that cap. It would be several decades until they returned to their senses and reintroduced that cap in 2012. They're wearing their greatest uni right now.
• • •
BOSTON RED SOX

1908 Home
I'll probably catch some flack for this choice, since you guys seem not to like one-year wonders, and one could certainly argue that their current home uniform is their best (and I wouldn't argue too strongly against you). Likewise, I have always had a soft spot for the 1975-78 unis (which they "threwback" to in 2016). And while they wore a number of different looks in their early years, but 1934, they settled on a look they still basically wear today. But there's something so great about their 1908 uni, with the word "BOSTON" written on a red sock that's just awesome. It even looked great when the team threwback to it in 1997. Just ditch the lace collar for button front and they could wear that right now!
• • •
CHICAGO WHITE SOX

1917 World Series Special
There may be no team who have worn more, different uniforms over their history than the Chicago White Sox — even though they've basically worn the same home uniform since 1990. This includes some crazy ones, some awful ones, and some (IMO) truly beautiful unis. They've worn black, red, royal and navy blue as base colors. But truly, their greatest uniform was their 1917 World Series special. Those look so good they still look good today. Even pal/historian/uni expert Todd Radom agrees. A few years back, I did a post with Chris Whitehouse, who colorized many of the 1917 unis, and they were indeed glorious.
• • •
CLEVELAND INDIANS

1975-77 All Red
Before you rip my head off for this one, let me say I've done a full 180 on these. I always liked the "blood clots" but for a while they fell into the "so bad it's good" category for me. No more. My greatest uni list needs at least one team in a monochrome look and why not go with the gaudiest of them all? These uniforms screamed 1970s!, and did so unapologetically. It might not have been their most beautiful uniform, but it was their greatest. Don't @ me!
• • •
DETROIT TIGERS

1927 Road
I could have gone with their current home uniforms (which, except for some tweaks to the iconic Old English "D", have been a staple for decades). Within that, I'm certainly partial to the 1947-49 homes, which were accompanied by delicious striped stirrups. I even had to talk myself out of their 1960-71 roadies, which I've always considered their most beautiful uni, just for it's pure simplicity. But their greatest uni is the 1927 roadie, which featured a tiger head logo on the left breast (and a pretty crazy looking logo at that). They weren't the only team to put a logo like that on their chest, but it sure looked great (and would still look great today). Interestingly, the team ditched this uni after one year, but in 1928, they moved it to the back of the uni.
• • •
HOUSTON ASTROS

1965-70 Home
Perhaps you were expecting the tequila sunrise (or "rainbow guts" as it's sometimes known); indeed this uniform was groundbreaking in its audacity, and has sparked a whole slew of impersonators/tributes. But it's not their greatest. Nor is the orange-heavy 1971 uni that followed the original 1965-70 their greatest. Nay, that honor belongs to the 1965-70 squad, who "Got It Right The First Time", with their (then) modern take on the baseball uniform. There's no greater testament to a uni's greatness than if a team could wear it today and still have it look great. These fit that bill.
• • •
KANSAS CITY ROYALS

1983-91 Road
Save for their somewhat brief and unfortunate flirtation with black,the Royals have had a pretty consistent uni look over the years. I find their current homes (which are basically the same as their original set) to be great. But their greatest uni set was the button front, belted powder blues worn from 1983-1991, to be their greatest. Not every team looks good in light blue; fewer still look good in pullovers and sansabelt. The 83-91 Royals got it right by putting a modern spin on a traditional template. Beautiful and great!
• • •
LOS ANGELES ANGELS

1971 Home
It's actually kind of difficult to argue against any uniform that doesn't include the halo cap (which is probably the second greatest MLB cap behind the Pilots' "scrambled eggs"), and the early Angels had some great unis that still look good today. I was also a fan of the white shoes the Angels wore in 1973-74. But neither of those are as great as the 1971 Angels, who went with a full lower-case wordmark and lower case cap logo, their last season in wool flannel with button-fronts and belts in this style. Yes, it would still look good today, as opposed to their later Disney-fied look or the current overdone fonty/pointy wordmark.
• • •
MINNESOTA TWINS

1961-71 Road
There are probably going to be a large part of you who think the 1987-2014 unis were their greatest (and it's hard to argue with the success they achieved while wearing them). Some of you may even like the powder blues the team sported in the 1970s and 80s. But for my money (and to my eye), there is no greater uniform the team wore than the beautiful gray roads the team wore in the wool flannel era. Like the Astros, the Twins got it right the first time, and looked great for a decade in those beauties.
• • •
NEW YORK YANKEES

1936-Present Home
OK, so the current pinstripes and their first set of them, with the interlocking NY logo on the left breast haven't always been identical (materials and width of stripes being the biggest differientators). But it's almost impossible to argue against this as being their greatest uniform (hell, it feels like it's been their ONLY uniform). The team did have some great prior uni sets, like the 1903 mono-midnight navy roads, and the 1912 homes, which was the first NY Yankee (Highlander) team to sport the iconic NY on the chest. But let's face it: the basic home uniform they've been wearing for 80ish years is their greatest.
• • •
OAKLAND A'S

1973-82 Wedding Gown White Sunday
The A's have had a number of really nice uniforms throughout their existence. I've always really loved the Philadelphia A's 1924-27 white elephant uniform (and if I weren't trying to keep this to Oakland, this might be their greatest). Even the KC version of the team made baseball history by introducing the green and gold uni's that would eventually change baseball sartorially forever. These were all beautiful unis, to be sure. And I'm very fond of the green and gold mix-and-match jerseys worn during the 1970s. But as much as their signature look features the green and gold tops, their greatest uniform was the all-white, Sunday-only, uniform worn from 1973-82. So crisp, so beautiful. It's hard to say a polyester pullover with sansabelt was a greatest anything, but yet…these were.
• • •
SEATTLE MARINERS

1981-84 Road
OK, I just got done saying a "polyester pullover with sansabelt…" for the A's, and here I'm going with another one for the Mariners, much less one with racing stripes. Yes,I know — it doesn't seem logical. But here's the problem. In my opinion, the M's looked best in their first several seasons, and by the time they went to button fronts and belts, the only thing I liked about those uniforms were the colors. Sure, Junior made those look good, but he made a lot of unis look good. I'd even argue Seattle's greatest uni (though worn by the Mariners), belonged to a different franchise. So why the 1981-84 roads? It just had the perfect combination of blue and gold on a powder blue uni. The wordmark & number, the stirpes…it all just comes together really well.
• • •
TAMPA BAY (DEVIL) RAYS

2001-04 Home
Let's face more reality: the Tampa Bay Rays have never had good uniforms. In fact, this recent article, proclaiming the original Devil Rays uniforms as the "greatest uniform in sports history" made me check to see it wasn't published by The Onion. While the current duds aren't actually terrible, they're not particularly great either. In fact, one (*coughJimVilkcough*) might argue the team's greatest uniform was actually just a goofy ripoff of the 1978 Padres (which IS that team's greatest uniform). But, in all seriousness, the almost-forgotten, and definitely not-much-loved, green and white uniforms from 2001-04 were their greatest uniform. Sadly, that's not saying much.
• • •
TEXAS RANGERS

1975-80 Home
Any discussion of the Texas Rangers greatest uniform begins and ends with the unique and awesome font (kind of like a "Circus" font), and pretty much anything that followed was nowhere near as good. So, that narrows our timeframe to between 1972 and 1982. Within those years, the Rangers had some neat looks, including their original home jersey. But button fronts with sansabelts is not a great overall look, and in 1975, the team went to a henley jersey style, which looked (IMO) much better with the sansabelts. And let's face it, the jersey, with that fun "Texasy" font, was perfect for that team. I might be one of the few who actually liked the red-heavy unis the team wore from 1994-99, but the 6 year run in the henley tops was their greatest look.
• • •
TORONTO BLUE JAYS

1989-96 Home
I really liked the original home uniforms a lot, and I'm a big fan of their current uniforms as well. Given that they're 4 decades apart, there's really not much difference. But the original unis were pullovers/sansabelts and their current unis are more fauxback than throwback. The 1989-96 homes strike a great balance: those had button fronts and belts, but also featured a light blue stripe that added a wisp of color that gave the unis a unique look. I'm not sure why the Jays lost their way, and then really lost their way, uni-wise (before finally returning to their senses in 2012), but yecch. The team has had mostly great unis over the years, but those "Touch 'em all, Joe" unis between 1989-96 were their greatest.
+ + + + + + +
BONUS:
ST. LOUIS BROWNS

1940-45 Home
I'd be remiss if I didn't at least mention the Browns, who despite being terrible (play wise) for most of their existence, and were really always the second team to the Cardinals in St. Louis, nevertheless had a most outstanding uni set from 1940-45. I absolutely loved the six panel soutache on the caps, which paired incredibly well with the brown/orange/brown headspoon and shoulder striping. Sadly, the St. Louis Browns aren't well-remembered today, but that uni was fantastic.
• • • • • •
Whew! And there you have it — the greatest uni for each American League team. I'm sure your opinions will differ (and that's great — I welcome a robust discussion). What say you, readers? If you have better nominees, I'd love to hear what they are.
• • • • • • • •
• • • • • • • •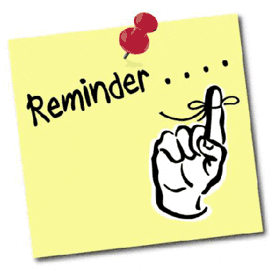 And now a few words from Paul
Hi there. It's been a busy week. Here are some things you might have missed:
• Thursday was my last day at ESPN. They let me write a farewell column featuring my favorite things I wrote for them over the past 15 years.
• I also wrote a piece for The Wall Street Journal about pepperoni. It's paywalled, but you can get a two-month subscription for only a buck.
• We're auctioning off another amazing one-of-a-kind Uni Watch jersey made by Wafflebored. It's a blind auction, but I can tell you that the current high bid is more than $100 but less than $160.
• Now that my free agency has begun, Uni Watch could really use your support. If you have the inclination and the means, please consider ordering a membership card, purchasing some of our fine merchandise, or making a donation. Thanks.
• • • • • • • •
• • • • • • • •

Too Good…
for the Ticker
Got an email earlier this week from Gene Sanny who noticed something that may have been hidden in plain sight all along. It has to do with how Topps football cards were shot.
What's that you say? Here's Gene:
Maybe it's obvious, or I'm completely off, but if you look by unitas' left knee you can see a camera at ground level. That and the two objects it appears Mackey was to stay between make me think it was for those cool old posed Topps cards. Interesting they actually had Unitas tossing him the ball rather than some Topps employee. This card look like it's the closest to being from this day based on looking through all his cards.

Gene Sanny
Thanks, Gene.
OK. Now, on to the ticker…
• • • • • • • •
• • • • • • • •
The Ticker
By Anthony Matthew Emerson

Baseball News: It appears Phillies OF Bryce Harper is still using his Nationals belt judging by the No. 34 marking (from Gary Bates). … Speaking of Harper, he's going with "ill" on his bat knob (from Frank McGuigan and Sam McKinley). … Twins P Michael Pineda had some sort of tag sticking out of his jersey during yesterday's Spring Training game (from Ryan James). … Cubs OF Wynton Bernard was wearing an NNOB No. 0 jersey during yesterday's Cactus League game against the White Sox (from Noah Jennings). … Rangers OF Hunter Pence is openly soliciting ideas for his Player's Weekend NickNOB on Twitter (from @ohhhsourry). … Also posted in the NFL section: Browns QB Baker Mayfield was at Brewers camp yesterday, for some reason (from Sam McKinley). … Did you know that Walt Disney Studios designed and animated the program cover for a 1957 charity game between the Orioles and Cubs? (from Jason Long and Brick Barrientos). … The New Hampshire Fisher Cats, Double-A affiliates of the Blue Jays, have teased an "alternate identity" to be revealed on Monday. But is it really a "surprise unveiling announcement" if they let us know about it three days in advance? (from Bryan O'Nolan). … The Everett AquaSox, Single-A Short Season affiliates of the Mariners, are selling a cap that they haven't officially released yet. … The Cincinnati Bearcats rocked these bad boys last night (from Nick Walter, Tyler Smith and Trevor Wilson Patton). … Rice debuted new road unis last night (from Jake Elman). … Wichita State revealed its new pinstripe jerseys, which will make their debuts today (from Blake Cripps). … FSU softball player Makinzy Herzog wears a C-flap helmet (from  Green St. Paddy's lids for Auburn, which will be worn for the entire weekend (from Clint Richardson). … Jonah Reyes found this old East Arizona College Gila Monsters bat bag at a yard sale, which is such an amazing find I'm green envy. … Bowling Green (Ky.) High softball has purple Tequila Sunrise unis — and its nickname is literally "the Purples" (from Josh Claywell).

NFL News: Pretty cool story out of Ravens camp: new signing Earl Thomas wanted No. 29, but CB Marlon Humphrey already had it. Thomas made a donation to Humphrey's mother's track team, and got the number. More details here (from Andrew Cosentino and Griffin T. Smith). … The NFL100 logo looks especially bad on Odell Beckham Jr.'s jersey, worn in this pic by NFL Network's Nate Burleson (from @NYYDJ2). … While doing some research for an electric football game, Gene Sanny looked at how barefoot kicker Tony Franklin wore socks on his bare foot. It turns out that Franklin wore varying lengths of socks, including just the top, half-length and the entire sock minus the foot. Nice work! … Check out this NFL livery for a 1965 United Airlines DC-8. I'm guessing United was the league's official carrier for that season, and maybe the Vikings had their own deal with an airline? (many thanks to Scott Crawford for sending this our way). … New Packers S Adrian Amos will wear No. 31, and has updated his personal logo accordingly (from @_alxjones_). … Cross-posted from the baseball section: Browns QB Baker Mayfield was at Brewers camp yesterday, for some reason (from Sam McKinley).

Hockey News: The NHL has unveiled the 2019 Heritage Classic logo (from Griffin T. Smith and Wade Heidt). … The Maple Leafs wore their awesome St. Pats throwbacks (here's the back) during last night's game against the Flyers, who themselves wore their black alternate sweaters on the road. The pucks were greenwashed and even the broadcast team got in on the fun (from Barry Rubinstein, @MrChops34 and James Beattie). … The AHL's Hershey Bears are eschewing the greenwashing for St. Patrick's Day and going with Autism Awareness sweaters tonight (thanks, Phil). … The ECHL's Greenville Swamp Rabbits have special St. Paddy's sweaters (thanks again, Phil). … The OHL's North Bay Battalion threw back to the North Bay Centennials on Thursday (from Wade Heidt).

NBA News: New Magic PG Michael Carter-Williams will wear No. 7 (from Etienne Catalan). … Also posted in the college hoops section: the United Center committed a cardinal sin by putting a generic BIG 10 jersey on its statue of Michael Jordan to promote the forthcoming conference tournament to be held in Chicago (from CB Mallow).

College/High School Hoops News: Reader JohnMark Fisher performed an analysis of various D1 college basketball mascots, formulating a "uniqueness score" and figuring out which conferences had the most unique mascots. He posted some of his findings on Reddit, with links to his full research. … Cross-posted from the NBA section: the United Center committed a cardinal sin by putting a generic BIG 10 jersey on its statue of Michael Jordan to promote the forthcoming conference tournament to be held in Chicago (from CB Mallow). … High school basketball players in Pennsylvania were forced to have their Nike logos cut from their undershirts by tournament officials (from @redbuppy).

Soccer News: Shield your eyes from this "MLS Fashion Show". If you're a glutton for punishment, here's a whole Twitter thread on it, including this priceless image of an attendee openly laughing at some of the outfits these poor models are being forced to wear (from Frank Beard and John Flory). … New outfielder and keeper kits for the NWSL's North Carolina Courage (from our own Jamie Rathjen).
• • • • • • • •
• • • • • • • •