By Phil Hecken
Follow @PhilHecken

Several months ago, I had the great pleasure of introducing Chris Whitehouse, aka "ManCave" to you fine readers, along with a follow up to that original piece. If you click on those links (or look at today's splash photo), you will recall Chris is an outstanding colorizer of old baseball photographs. Chris returns today.
100 years ago, the Chicago White Sox won the 1917 World Series, and this season marks the centennial of that event. The team actually wore four different uniforms that season, according to uniform historian Marc Okkonen, and in a rare but not unprecedented move, the team actually got new uniforms for the 1917 World Series (the 1905 NY Giants and 1907 Chicago Cubs also got special Series unis). And they were beautiful.
That 1917 Chicago White Sox team won 100 games (losing 54), a record that still stands today. Having finished 9 games ahead of the Boston Red Sox, the team had some time before the end of the season to come up with the special uniforms. You'll note that Okkonen shows every uniform worn that season with a flag patch on the sleeve — I'm unsure if it was on the uni for the full season, or if it was added after the season began, but the United States had declared war on Germany in April of 1917, bringing the United States into the Great War. As far as I can tell, this is the first baseball uniform with a special flag patch on the sleeve. The Washington Senators did add a patriotic shield to their jerseys in 1917, but not a flag. The Brooklyn Dodgers added a flag patch to the front of their jerseys that year as well. Clearly, the national pasttime, at least in several major cities, was awash with patriotic fervor.
The 1917 White Sox uniforms for the regular season were nice, if unspectacular. But the World Series uniform was a thing of beauty. You can see how good those unis look even today, as the White Sox threw back to them this summer. Our pal/ally Todd Radom feels very strongly about them as well:
I can make a strong case for the originals as greatest uniforms in MLB history #whitesox pic.twitter.com/EIv3oos1Zc

— Todd Radom (@ToddRadom) July 29, 2017
I could give Todd an argument, but it wouldn't be a strong one. How great would it be to see the Sox return to those unis (or at least make them their Sunday alternates, replacing the beach blanket bingo alternates they sport today?)
• • •
Anyway, I'm pleased to bring you Chris' 1917 White Sox colorizations (we'd actually had this one in the works for a while, but Chris wanted me to hold off until this weekend). Here's Chris with a bit of a writeup:
On October 15, 100 Years ago, and two years before many of these same players disgraced themselves by throwing the 1919 Series, these Chicago White Sox defeated the New York Giants to win their last Championship before 2005.

Thanks to New York photographers, who took most of the photos from that era that we have today, and the Library of Congress, there are a lot of great photos of these White Sox players. They are faded and dirty and scratched, but with the high resolution made available I was able to first restore them and then bring them to life with color.

There are a few with their special World Series uniforms, designed for patriotic display due to our recent entry into World War I, but most of them are from regular season games taken at the Polo Grounds.

The White Sox have been running animated versions of these on their own social media outlets over the past week. I look forward to doing a lot more work with them in the near future.
Below (and you can click on any photo to enlarge), I have a colorization along with the original photo from which Chris worked. As you will see, he not only colorizes the photos, but he restores them as well. I asked him if he could comment a bit on his technique, and, well…
How I do them would take pages, especially if I include how I do the restoration of the base image. I wouldn't say that the restoration is more difficult than the coloring, but it does take an entirely different skill set and a lot more patience to pull off.

You could say that photos from this era are always more difficult because of the fading and spotting and scratching and staining that took place before they were acquired and preserved by the Library of Congress. But that is a very big part of the satisfaction I get when I see my final result, because they are not just colored. They really are "rescued" from something that you might never want to look at because of the quality.

(The White Sox were very excited to see these and plan to make use of them and others in the near future)
[Take note other teams…]
Good stuff Chris! And now, here's the great stuff:
• • •
Claude "Lefty" Williams
• • •
Buck Weaver
• • •
Clarence "Pants" Rowland, Manager
• • •
Eddie Cicotte
• • •
Eddie Cicotte
• • •
Ewell "Reb" Russell
• • •
Joe Benz
• • •
John Shano Collins
• • •
Ray Schalk
• • •
Ray Schalk
• • •
Red Faber
• • •
Red Faber
• • •
"Shoeless" Joe Jackson
• • •
Swede Risberg
• • •
Ted Jourdan
• • •
Joe Benz with John McGraw
• • •
Murphy, Collins, Jackson, Felsch, and Leibold
• • • • •
WOW. Tremendous work, as always, Chris. If you click (and enlarge as much as possible) some of those color portraits, you can really see the amazing attention to detail — the lines on the faces, the expressions — such great work!
And just to show you how great Chris' work is, one of the last colorizations I ever did (before I realized I should leave it to the experts), was of Eddie Cicotte and Pants Rowland (and I thought it was one of my better efforts — but it doesn't compare to Chris').
I knew (maybe 2011ish) when I did that it was a great uni. Is it the best of all time? You could certainly make an argument for it. How about a nice hand for Chris' colorizations of the 1917 ChiSox!
.

.
What They're Wearing Today…
The following is a list of some (though by no means all, obviously) uniforms, patches or helmets teams have announced for their games today.
• • • • •
Ole Miss reveals uniforms for Saturday's homecoming game vs. Vanderbilt https://t.co/ryL3gtlMIT

— Phil Hecken (@PhilHecken) October 14, 2017
• • • • •
Gamecocks to wear Star Wars inspired unis vs. Vols https://t.co/alHwZlRdJp

— Phil Hecken (@PhilHecken) October 14, 2017
• • • • •
Breaking out the yellow and white. @OregonFootball Week 7 uniform combination. #GoDucks pic.twitter.com/vH9OaSyszh

— GoDucks (@GoDucks) October 13, 2017
Saturday's uni for Stanford (8 pm PT, FS1): Yellow helmet & pants, white jersey, socks & gloves, #StompOutCancer cleats#GoDucks #UOvsSTAN pic.twitter.com/er5hHkaou2

— Oregon Football (@oregonfootball) October 13, 2017
• • • • •
SWAG ALERT | Fresh uni combo for the boys this week in Statesboro.

Oh yeah & they'll be featured on @SportsCenter!#AggieUp #MakeAPlay pic.twitter.com/CpDNzYtzne

— NM State Football (@NMStateFootball) October 13, 2017
• • • • •
Tomorrow night. 6 pm. Arizona Stadium.

helmets
jerseys
pants

See you there!

— Arizona Football (@ArizonaFBall) October 13, 2017
• • • • •
ASU to do the blackout thing Saturday vs. Washington (via @ASU_Uniformity) https://t.co/sOWfYhULOv pic.twitter.com/ZWEwBOinyw

— Phil Hecken (@PhilHecken) October 13, 2017
• • • • •
ICYMI: All white #UniSwag tomorrow for the Oldest Rivalry in the South #HoosTogether

⚔️❄️❄️❄️ pic.twitter.com/rYL9OkT4Lp

— Matthew Althoff (@UVAEquipment) October 13, 2017
• • • • •
Homecoming Weekend #H2P #TAKEIT #BeatNCState pic.twitter.com/7J2RzYNm56

— Pitt Football (@Pitt_FB) October 13, 2017
• • • • •
Changing up a classic look for Alumni/Hall of Fame weekend for @TUFootballTX with the White helmet vs Centre! #BeTheStandard #ProtectTheCode pic.twitter.com/Q4Z2fNlLYL

— TrinityU Equipment (@TrinityTX_Equip) October 13, 2017
• • • • •
Pink lids during homecoming tomorrow! Kickoff is at 4:05, let's pack the stadium! #TakeFlight #TalonsOut pic.twitter.com/aJHTEdnske

— Warhawk Equipment (@WarhawksEquipme) October 13, 2017
• • • • •
Saturday's uniform choice vs. the Bisons of North Dakota. Come cheer the Penguins on to victory!! #YandProud pic.twitter.com/c2Cc1sIf7f

— YoungstownStateEQ (@YSUEquipment) October 13, 2017
• • • • •
#GamedayGear @uniwatch pic.twitter.com/7SDI0Rvcrk

— SFC Football (@SFC_Football) October 13, 2017
• • • • •
Throwback Thursday: Southern Miss wearing retro helmets for homecoming https://t.co/MpcEF0UxN0

— Phil Hecken (@PhilHecken) October 13, 2017
First helmet stickered for Homecoming. Taking it back to the 80's and Reggie Collier era @UNISWAG @SouthernMissFB @USMGoldenEagles #SMTTT pic.twitter.com/1QrqzFjrHc

— SouthernMissEquip (@SouthernMissEQU) October 9, 2017
• • • • •
#Gators going with numbers on the side opposite the Gator head this week. S/O @JSherit17 btw, you're a little less lifelike than I remember pic.twitter.com/YhxmEhYLuW

— MBK Rowdies Prez (@MBKRowdiesPrez) October 12, 2017
Florida football player shows off alternate uniform with an alligator on the field https://t.co/1wsY3UpCko pic.twitter.com/LJuoQ8FHQM

— Phil Hecken (@PhilHecken) October 11, 2017
& #TheSwamp #GoGators pic.twitter.com/UzANoFsebK

— Gators Football (@GatorsFB) October 11, 2017
• • • • •
The helmets Western Illinois and Missouri State wear Saturday will feature "No White Flags" stickers to fight ALS https://t.co/veqRPsmK1T

— Phil Hecken (@PhilHecken) October 12, 2017
• • • • •
@UNCEquipment #tarheels #UNC #NCAAFootball #Week7 #uniforms https://t.co/vv6meBuHLi … … @PhilHecken @UniWatch pic.twitter.com/kKGFHxSMtB

— UWFansFBPage (@UniWatchFansAdm) October 12, 2017
• • • • •
Saturday's look under the lights. #Gophers #SkiUMah #RTB @GopherFBEquip pic.twitter.com/QNY4wxl0nw

— Minnesota Football (@GopherFootball) October 12, 2017
• • • • •
@DukeFBEquipment @DukeFOOTBALL #Duke #NCAAFootball #Week7 #uniforms https://t.co/vv6meBuHLi … … @PhilHecken @UniWatch pic.twitter.com/paxL4H8gyg

— UWFansFBPage (@UniWatchFansAdm) October 12, 2017
• • • • •
@MTSU_Equipment #blueraiders #mtsu #NCAAFootball #Week7 #uniforms https://t.co/vv6meBuHLi … … @PhilHecken @UniWatch pic.twitter.com/8S5zFzOyuo

— UWFansFBPage (@UniWatchFansAdm) October 12, 2017
• • • • •
@EMUFB Uni Combo

White White Grey

Oct. 14th | Noon | West Point, NY
Vs. Army pic.twitter.com/6aExtjeMqI

— Eastern Michigan EQ (@EMU_EQ) October 12, 2017
• • • • •
Uniform combo for Saturday's game vs New Mexico #GoDogs pic.twitter.com/ro2NWPbWF1

— FresnoSt_FB Recruits (@DogWiredDudes) October 11, 2017
• • • • •
For us, it's Gold and Blue.
Presented by @BookExchangeWV pic.twitter.com/OjWItB8ygJ

— WVU Football (@WVUfootball) October 11, 2017
• • • • •
We will honor the future this year in the #APLS w/ F-35 Uniform vs UNLV on @ATTSportsNetRM 10/14 at Noon. #LetsFly #AFvsUNLV #BeatUNLV pic.twitter.com/nGYVbBGTcf

— Air Force Football (@AFFootball) October 11, 2017
• • • • •
Rolling to The Grove in ⚫️⚪️⚪️ #RTI pic.twitter.com/ZNh9ZrtcgI

— Vanderbilt Football (@VandyFootball) October 11, 2017
• • • • •
@UIW_Equipment @UIWAthletics #UIW #NCAAFootball #Week7 #uniforms https://t.co/vv6meBuHLi @PhilHecken @UniWatch pic.twitter.com/JZg1THJA2U

— UWFansFBPage (@UniWatchFansAdm) October 11, 2017
• • • • •
@MiamiOHFootball @MiamiOH_Equipt #NCAAFootball #Week7 #uniforms https://t.co/vv6meBuHLi @PhilHecken @UniWatch pic.twitter.com/T7wIZ0uyWj

— UWFansFBPage (@UniWatchFansAdm) October 11, 2017
• • • • •
@UniWatch @PhilHecken here is what Troy is wearing this weekend. Notice 3 stripes sublimated up the side of his jersey . Adidas is brutal. pic.twitter.com/5I7ZAC78py

— Patrick Thomas (@PThomas19) October 11, 2017
• • • • •
Look Good, Play Good

Excited to debut our brand new all @adidas uniform for this Saturday's game against @MSUBobcatsFB#ProtectTheRed pic.twitter.com/B6WPNQWfsH

— #9/10 EWU Football (@EWUFootball) October 10, 2017
• • • • •
Saturday at 7PM…we have liftoff!

Full uniform release https://t.co/GQFsoLMGTd#UCFinSpace pic.twitter.com/7No8voayqF

— UCF Football (@UCF_Football) October 10, 2017
Central Florida to wear space-themed helmets for homecoming https://t.co/FP1sAtCPFF

— Phil Hecken (@PhilHecken) October 10, 2017
• • • • •
Colorado wearing traditional road uniforms vs. Oregon State https://t.co/A56HobB7SD via @RalphieReport

— Phil Hecken (@PhilHecken) October 10, 2017
• • • • •
Eagles to Sport Erk Russell Classic Alternate Uniforms For NMSU Game

RELEASE: https://t.co/CoCJmzyfgU pic.twitter.com/icsHmEa0EZ

— GS Football (@GSAthletics_FB) October 8, 2017
A quick look at the 2017 alternate uniforms to be worn Saturday for Homecoming: the Erk Russell Classic! #GATA #HailSouthern pic.twitter.com/OhxX2cqdv7

— GS Football (@GSAthletics_FB) October 8, 2017
.

.
Paul's Latest on ESPN
On Friday, Paul had his annual NBA preview, and it's one of the largest columns he's ever done, especially for a pro league. I'm not a huge NBA fan to begin with, and even less so now that they've added advertiser patches to more than half the teams' uniforms, but as always, Paul has done a stellar job with his preview.
Great read, so be sure to check it out if you missed it!
Enjoy!
.

.
MLB Uniform Tracking – 2017
Got a final update from reader
Edward D. Kendrick
who has tracked four teams this season: the Diamondbacks (and there is a LOT to track there), as well as the Red Sox, Nationals and Orioles. Now that the seasons for all those teams have completed, Ed's final trackers are up-to-date for the full season.
To see the tracking Ed has done for each of the teams, click on the links below:
Great stuff Ed. Thanks!
.

.
The Ticker
By Anthony Emerson

Baseball News: The Astros did their orange softball top thing for last night's ALCS Game 1. … The Buffalo News has a great piece on the manufacturing of New Era on-field caps (from Bill Kellich). … Padres' SB Nation fansite Gaslamp Ball has conducted a survey on the best uniforms in Pads history, and you can probably guess what won (thanks, Phil). … The NPB playoffs are going on, and the league is apparently allowing a red-on-red matchup between the Seibu Lions and Tohoku Rakuten Golden Eagles (from @GraveyardBall). … Also posted in the football section: @bturner12387 sends along this pic of a Padres jersey personalized with Johnny Manziel's name and number. … Jorge Cruz spotted a Facebook ad from Lids which reveals the design of the Yankees' American League Champions T-shirts. The Astros', Dodgers' and Cubs' T-shirt designs should be largely similar.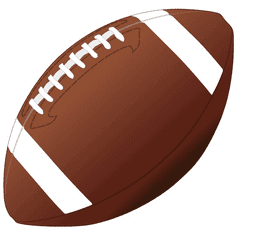 Football News: The Rams are wearing their blue jerseys for the first time with their white pants this Sunday, because the Jags are wearing white at home (from Alex Dwitt, @ShyMarcus and others who sent this in). LA's light self-deprecating joke in the reveal tweet drew some attention as well (thanks, Phil). … Robert Hayes has conducted his weekly interrogation of the Browns' social media guy and found out that they would be wearing all white again this week, but mixing it up with orange socks. … The Bears will wear their white jerseys for the first time this season this Sunday in Baltimore (thanks, Phil). … Cross posted from the baseball section: @bturner12387 sends along this pic of a Padres jersey personalized with Johnny Manziel's name and number. … Marcus Solis noticed a bizarre uniform number glitch on a Syracuse player during last night's game against Clemson. … Fairfield Prep (CT) has what looks like a memorial but the initials stand for Ad Majorem Dei Gloriam, a Jesuit motto (from Alex Giobbi).

Hockey News: Josh Claywell found this awesome NHL lunchbox and thermos on Facebook. Judging by the inclusion of the Cleveland Barons, Colorado Rockies and Atlanta Flames, this lunchbox is probably from 1977. … This is so cool: Egypt apparently has an ice hockey team that just started playing last month. The super cool part? Egypt's logo features King Tut's death mask with an old-school goalie mask. Need to get my hands on one of their sweaters (from our own Jamie Rathjen). … Flames forward Curtis Lazar added a decal honoring his former coach Bryan Murray, who died in August (from @MarkInVictoria). … Speaking of the Flames: the team took a little inspiration from the 1989 classic film Major League to break a little skid, and brought Jobu into the locker room (from Wade Heidt). … The Avalanche are having a "Grateful Dead" night against the Blues on Oct. 19, and the first 500 fans will receive Grateful Dead-inspired replica jerseys (from Aaron Davis). … Air Force is throwing back for their alumni week (from John Muir and Patrick Thomas). … The Sharks will give away these "Los Tiburones" jerseys to everyone in attendance tonight for Hispanic Heritage Night.

Basketball News: NBA 2K17 has leaked that the Lakers' new "Classic Edition" unis will be the old Minneapolis Lakers powder blues (from Conrad Burry). … The official Final Four Twitter account posted this map purportedly showing the geographic breakdown of support for each of the NCAA's Division I basketball teams. One major error I noticed immediately: southern Maine is most certainly not UNH territory. Even though we in Southern Maine are geographically closer to Durham than Orono, Wildcat support ends at the Piscataqua River. I imagine there are a few other things wrong with it that will frustrate fans (from Dan Hillery). … Hofstra's midnight madness logo features the Manhattan skyline, which would be fine, if the team was located 30 miles outside of Manhattan on Long Island (from John Muir). … @cdiddy79 sends along a nice comparison of the Grizzlies' new and old court designs. … New basketball uniforms for Oklahoma State University (from @Sturg_23). Here's a better look at all of them. Dan Medina explains what the numbers on the trim mean. … OK, this is kinda bizarre: North Carolina has new shorts with an intertwined NC front and center (from @UniCORT69). Fortunately, these are likely NOT game shorts (from Chaz Thomas).

Soccer News: AC Milan is signing a new kit deal with Puma, making them between 10 and 15 million euros. Their current providers are Adidas. … FootyHeadlines has a rundown of Dutch kits that were designed for a World Cup, but weren't worn at a World Cup because of a failure to qualify. The Netherlands failed to qualify for the 2018 World Cup last week. … Jim Vilk sends along this video of Major American Soccer League side Baltimore Blast rolling out their turf in their home arena. … Colombia's clash kit for the World Cup has been leaked (from Michael Romero).

Grab Bag: Sorry, but "Wisconsin Utes" isn't nearly as good of a name as "Wisconsin Badgers." That error spotted by Tyler Barry. … Speaking of NCAA gear mix-ups: purple-and-white Washington State beer coozies will piss off everyone in the pacific northwest (from Cooper English). … Australian paper The Daily Telegraph has images of every strip for the forthcoming Rugby League World Cup (from Alex Seddon). … Joshua P. Cohen sends in this excellent piece on the Duke equipment staff.
.

.
SMUW Needs YOU!
Hey folks.
My main SMUW dude, Terry D, will actually be indisposed for much of this afternoon and evening — and I'll actually be curling for a good chunk of tonight as well. As such, TJ will only be able to bring us the early games today (12 noon and 3:00 pm EDT games) for tomorrow's SMUW, and I won't be around to see any of the late afternoon and evening games either. So I'm looking for you guys, if possible, to TWEET or E-MAIL (uniwatching at g-mail is fine, but you can also use my g-mail addy) any new/odd/interesting photos to me for any games that take place today (later games a must, early games still fine – I know many of you tweet at me anyway). I'll try to report on the later games in Terry's stead. Also: if you do tweet, please "at" (@) me, rather than tag me, as I get hundreds (sometimes over a thousand) notifications daily, so I might miss a few of those, but I always get mentions. OK? OK!
On a semi-unrelated note, I want to take a moment to again praise and thank ALL of the guys who contribute to SMUW. Tomorrow will be the first time ever (in over 4 years) that TJ has asked me for some "time" off (he even said he'd skip his event if need be, but I told him not to worry), and over the years he's battled a computer that was held together with scotch tape and rubber bands (I think he may have even written one of his SMUW's on his phone!), and all the other guys have been great too (one guy, Ethan, even apologized for getting married in the middle of the season — but we still were able to cover for him with Rex filling in). Dennis, my PAC-12 guy, literally lives within a few miles of the California wildfires and sent me his tracking early — in case he's forced to evacuate! These guys get me their stuff thru natural disasters like hurricanes and fires and floods. Truly amazing dedication. So please give each of them a nice thank you tomorrow for all their efforts (or today, too!).
Thanks — hope you guys can help us with the games tomorrow.
.

.