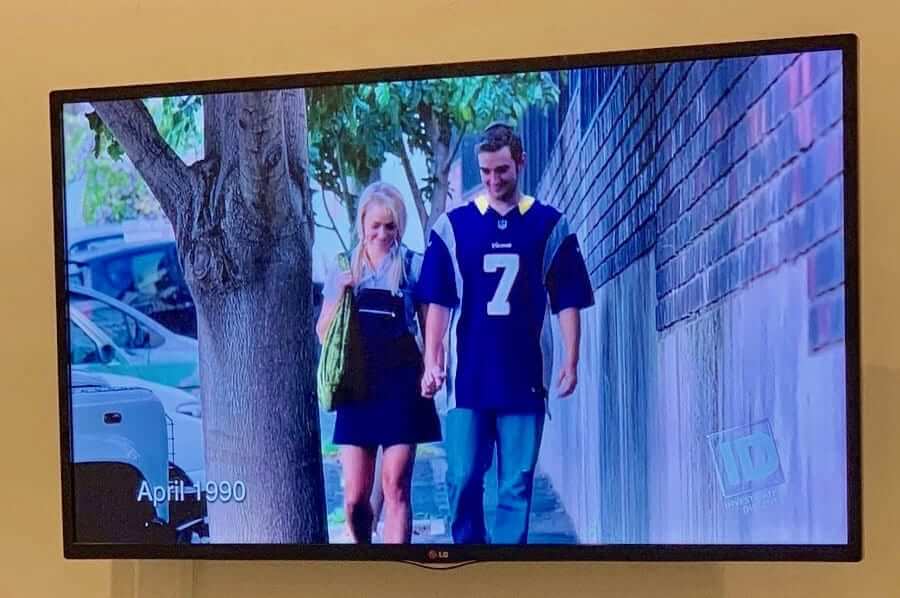 Click to enlarge
For better or worse, I have never watched the Investigation Discovery show Welcome To Murdertown. In fact, I had never heard of it until yesterday. Fortunately for us, however, reader Trevor Johnson watches it, and he spotted something odd while watching Season One, Episode Six. As you can see above, it's reenactment of a scene that supposedly took place in April of 1990, featuring a guy wearing a Nike-made Vikings No. 7 jersey.
Now, nine different Vikings have worn No. 7 over the years. Which one's name appeared on the back of this jersey? The camera obligingly provided a rear view (click to enlarge):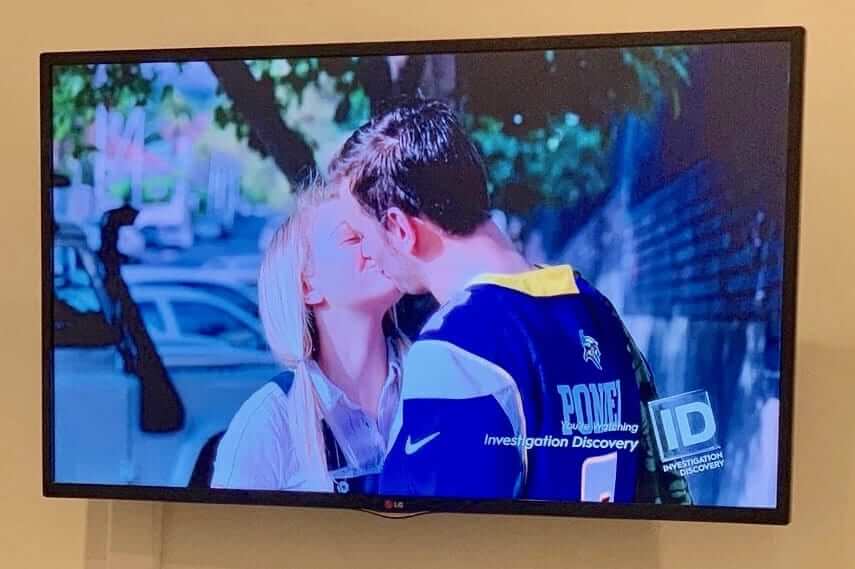 Okay, so they used a Nike-made Christian Ponder jersey as wardrobe for a scene set in April 1990. How messed up is this? Let us count the ways:
1. In April 1990, Christian Ponder was two years old.
2. In April 1990, that jersey design with the white side panels and the rounded-serif numerals did not yet exist. It debuted in 2006.
3. In April 1990, Nike had never manufactured a Vikings jersey. That would not happen until 2012. In fact, 2012 is the only year that Nike made that jersey design, complete with the Nikelace collar. The Vikings would switch to their current uniform design the following season, in 2013.
4. While I can't be 100% positive, I'm reasonably certain that it would have been difficult to purchase any Vikings jersey in April 1990. The retail jersey market barely existed at that point. Check that — many commenters have said that retail Vikings jerseys were indeed available in 1990. Mea culpa on that point.
As a kicker, that reenactment scene was set in Altoona, Pa., making the Vikings jersey even more incongruous.
Is any of this a big deal? Of course not. But TV wardrobe decisions are rarely made arbitrarily, and costume and set designers usually go out of their way to make reenactments look period-appropriate — that's part of their job. So why would they choose something so obviously period-inappropriate in this case? Very strange.
(My thanks to Trevor Johnson, who deserves all the credit for this one.)
• • • • •
• • • • •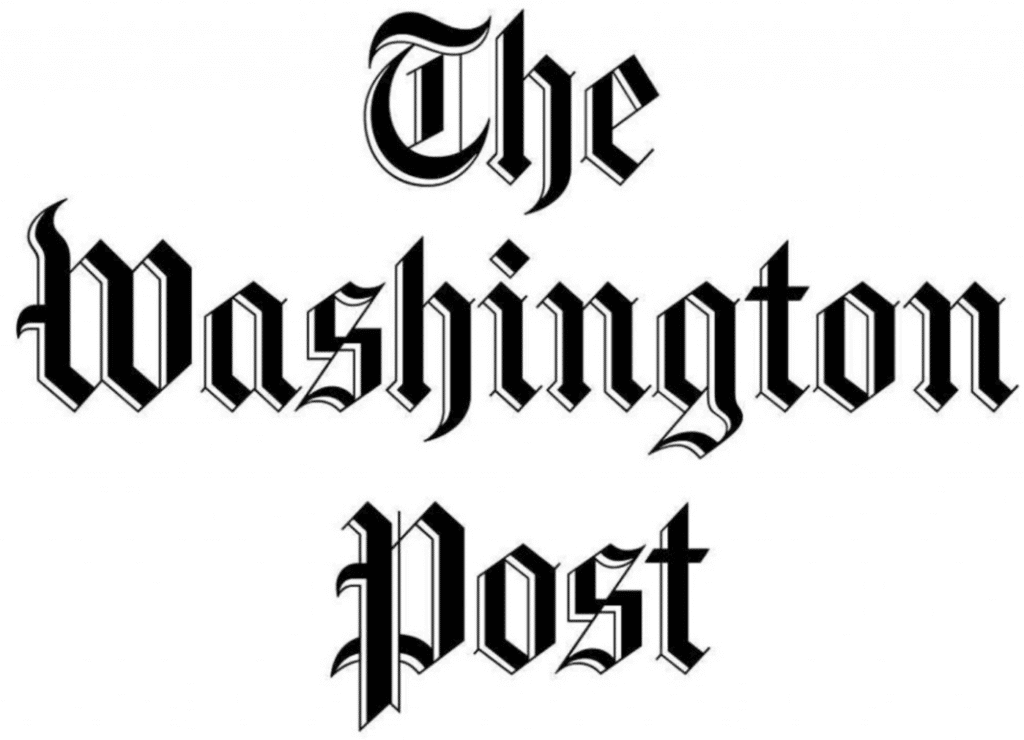 "Report the news, don't make the news" — oops, too late: Tuesday's announcement that I'll soon be leaving ESPN resulted in an unexpected (to me) flurry of interest from other journalists. Jacob Bogage, who covers sports media for The Washington Post, interviewed me on the phone yesterday morning and quickly produced this story (WaPo link, obviously). I was also interviewed by Sports Illustrated's sports media writer, Jacob Feldman (odd that these two guys with the same beat are both named Jacob), who I believe will have a story of his own at some point today. Update: The SI piece is now up. It's the sub-lede on this page.
It's worth noting that these interviews — like all outside interviews I've done while under contact to ESPN — had to be approved in advance by ESPN's PR department. So they could have nixed these inquiries, but instead they gave the green light, which I appreciate. As I mentioned on Tuesday, I have no gripes with the company, which has always treated me very fairly.
There's a passage in the Washington Post piece that I'd like to clarify. It's toward the end, where I'm quoted saying, "Honestly, I don't learn that much from uniforms anymore. There's not much out there I don't know or haven't seen already." Ugh — that makes me sound like a snotty know-it-all. Yes, I realize sometimes I really am a snotty know-it-all, but in this case the full context is that I had just explained to the Post reporter how much I enjoyed working on my recent ESPN piece about the head of the Giants' chain crew because I learned so much from it. As I mentioned to the reporter, any journalist will tell you that the best stories are the ones that teach you things (he readily agreed), and that chain crew story taught me a lot. Uniform stories tend not to teach me so much anymore, because I'm often going over ground that I've previously covered in one way or another. So part of the challenge of Uni Watch is finding new ways to learn new things.
Meanwhile, my continued thanks to the many, many readers who've responded to the ESPN news with kind and thoughtful comments, emails, and tweets, and even more thanks to those who went the extra mile by donating to the site. The outpouring of support has been very humbling. Thanks again.
• • • • •
• • • • •
LAST CALL — raffle reminder: Today is the last day to enter our annual year-end raffle, featuring dozens of cool items (including the game-worn Syracuse Devices jersey shown above). Full details here.
• • • • •
• • • • •
Culinary Corner: I've been so busy with the whole career-related mishigas that I've neglected to do my annual Culinary Corner holiday post where I give you the recipe for homemade Irish cream. In other words, homemade Bailey's. In other words, melted ice cream that gets you drunk. It's super-easy to make, it'll make you the hero of whatever holiday party you bring it to, and lots of you have told me how much you like it. Here's how to do it:
Start with some decent Irish whiskey — Bushmills, Jameson, Tullamore Dew, something like that (but not super-high-end stuff, because the nuances will be lost in this preparation). Pour a pint of the whiskey into a large-ish container and mix it with a can of sweetened condensed milk; a pint of heavy whipping cream; a tablespoon of chocolate syrup; a teaspoon of vanilla extract; a teaspoon of instant espresso dissolved in two tablespoons of hot water; and a quarter-teaspoon of almond extract.
Mix well (if the container has a tight lid, you can just shake vigorously), refrigerate, serve over ice, and get ready to become the most popular person in the room. No need to thank me afterward, but you'll want to do so anyway — trust me. Enjoy!
And as long as we're in Culinary Corner mode, check out these before-and-after pics of the excellent spatchcocked chicken with green beans that the Tugboat Captain made for our dinner last night. So simple, and so good: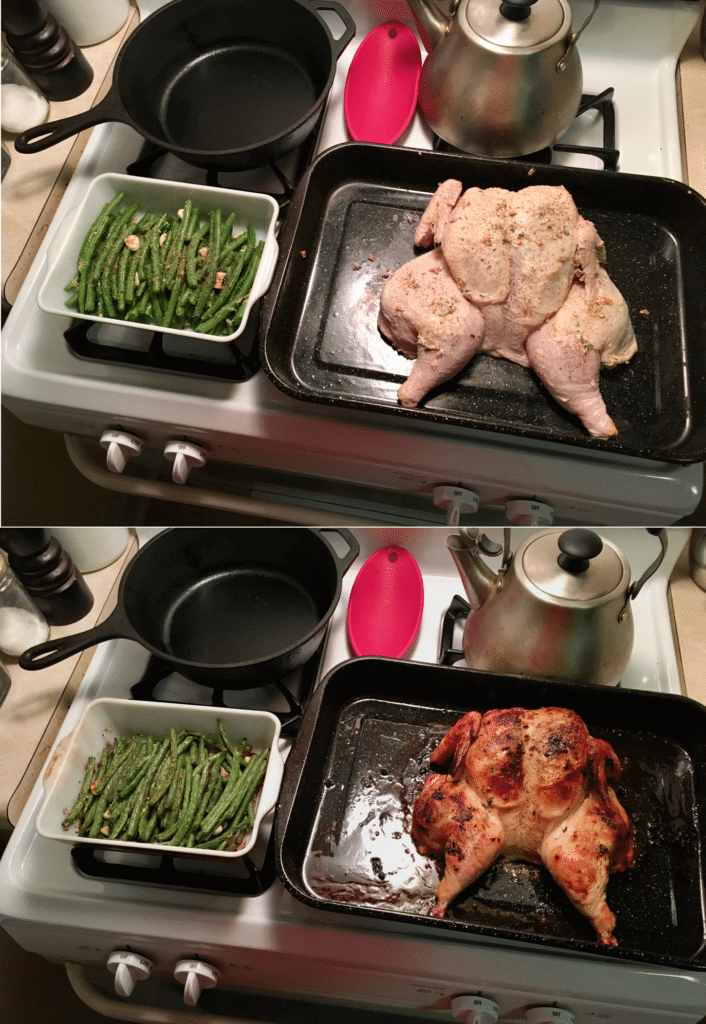 • • • • •
• • • • •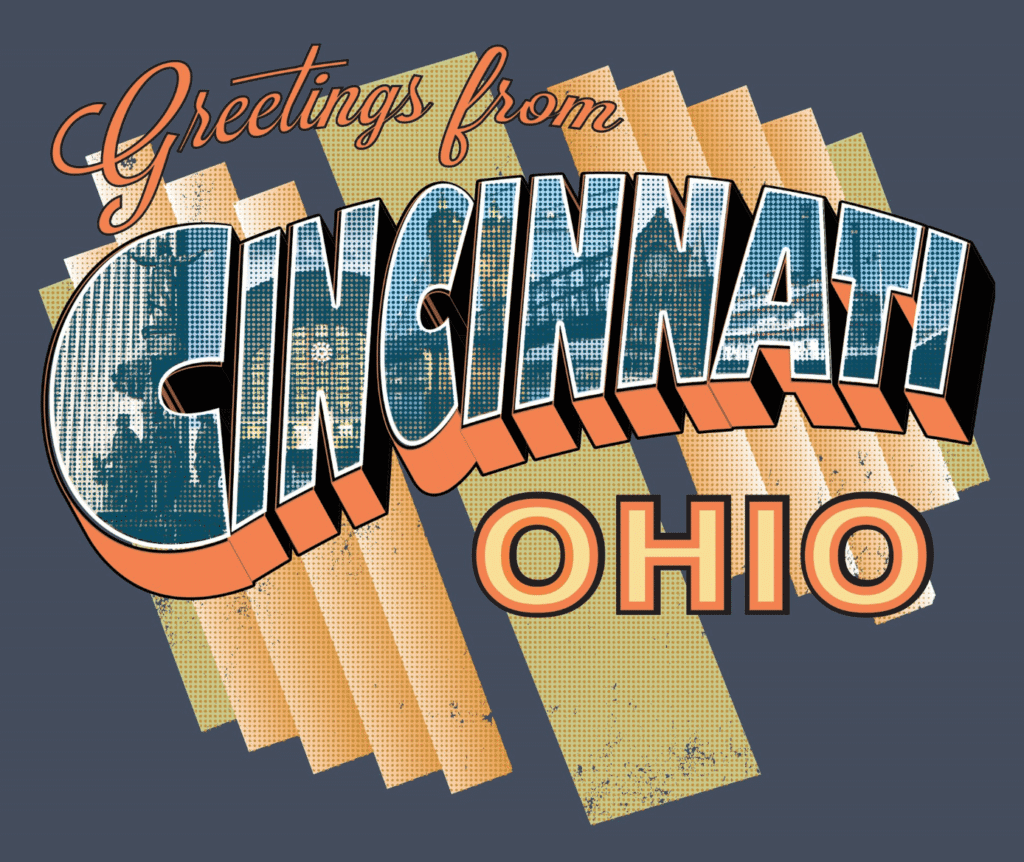 Cincy reminder: In case you missed the news last week, I'll be visiting Cincinnati for the last weekend of the year and will be convening a Uni Watch gathering at the Mt Adams Bar & Grill on Sunday, Dec. 30, at 3:45pm. We'll be there at least until 6pm, and maybe a bit longer.
Uni Watch Ticker assistant Alex Hider, who produces the Tickers that appear on Tuesdays, will be on hand (I'm looking forward to meeting him in person for the first time), as well several other longtime Cincy-based readers like David Sonny, Patrick O'Neill, and Frank Bitzer. Come on down and join us, won't you?
• • • • •
• • • • •
The Ticker
By Paul

Baseball News: New logo for the 2019 Can-Am League/Frontier League All-Star Game (from Steve Johnston). … The new Spider-Man movie has a shot of NBA player Blake Griffin in a New York Red Sox uniform. … The Mariners' stadium doesn't just have a new corporate name — it also has a brutal new color scheme (from Tim Dunn and Dave Sizer, the latter of whom says, "I will be calling it the Pepto Palace"). … OF Michael Brantley, who wore No. 23 with Cleveland, will continue to wear that number with the Astros (from Ignacio Salazar).

NFL News: Hmmmm, is this an early example of helmet testing, or just Gus Frerotte's granddad? (Photo and joke both courtesy of HelmetHut honcho Curtis Worrell.) … Here's a slideshow of this season's Super Bowl volunteer uniforms (thanks, Phil).

College and High School Football News: There are signs that UCLA might be bringing back mono-white alternates next season (thanks, Phil). … New helmet look last night for Ohio (from our own Alex Hider, who's a proud Ohio alum). … Gruver High School uses the logo from the Houston Gamblers of the old USFL (from Ignacio Salazar).

Hockey News: Bruins D Zdeno Chara was supposed to wear a red no-contact jersey at practice the other day, but they couldn't find one big enough for him. … Hurricanes G Petr Mrazek is featured on the new logo for the 2020 World Junior Championship (from Noah Lawrence). … Austism-awareness uniforms upcoming for the Greenville Swamp Rabbits. … The Hurricanes will wear Hartford Whalers throwbacks on Sunday, and they were breaking in the pants at a recent practice (thanks, Phil). … Two weeks ago I reported that a source had told me the Blackhawks would probably have a new collar design next season. Now Matt Cashen reports that Blackhawks jerseys are 50% off at the team shop, which seems to confirm that something new is in the works. … Here's a photo that shows five Islanders fans in the stands wearing five different jerseys.

Pro Basketball News: In yesterday's lede, I mentioned that I'd asked the Thunder about their status as the last remaining ad-free team but hadn't gotten any response. Heard back from them late yesterday afternoon, as follows: "We are open to exploring options and fielding inquiries but are in no hurry to move forward with a jersey patch." Make of that what you will. … New uniforms for Columbian Dyip, a team in the Philippine Basketball Association. … This is pretty cool: There's a guy on Reddit who has a big collection of game-worn NBA armbands. Further info here (from Tyler Adams). … Cross-listed from the baseball section: The new Spider-Man movie has a shot of Pistons F Blake Griffin in a New York Red Sox baseball uniform. … New uniforms for the French 1st Division All-Star Game (from Etienne Catalan). … Ben Simmons and Jimmy Butler of the Sixers put some thought into their headbands last night (from @BoyGeniusLA).

College and High School Hoops News: USC F Nick Rakocevic tore his jersey the other night and had to go with a NNOB replacement jersey (from John Lambert). … UNC has extended its deal with Nike. That deal also includes a personal services contract for UNC coach Roy Williams (from James Gilbert). … Potomac Falls High School in Virginia has Indiana-style candy-striped warmup pants — but in purple (from Jason Walker). … Several good looks at DePaul's early-'80s untucked jerseys here. … Robert Becker, who coaches a girls' high school team in Illinois, wore a music-playing Christmas tie last night (from Ben Zoss). … Holy moly, look at this spectacular Minnesota uniform. That's Kevin McHale driving toward the basket (from @Throwback_Sport). … Bit of a uni snafu in Kentucky high school hoops last night (from Brian Davis).

Soccer News: Chelsea midfielder N'Golo Kante is leaving Adidas (from Josh Hinton). … India is leaving Nike and has a new kit deal with Six5Six (from Ed Zelaski). … Nate Rathjen, brother of our own Jamie Rathjen, reports, "Schalke are wearing special jerseys to honor the closing of the last two German coal mines on the 21st. Instead of the Gazprom ad, each jersey carries the name of an important mine. First time ever the Bundesliga has allowed different jersey fronts." … Celtic created a commemorative jersey to celebrate midfielder Scott Brown's 500th game with the team. "They also put the front advertiser on the back, because of course," notes Ed Zelaski.

Grab Bag: More than half of American Airlines' pilots have complained that their new uniforms are causing health problems. … Really sharp 50th-anniversary logo for the Graphic Artists Guild (from James Gilbert).