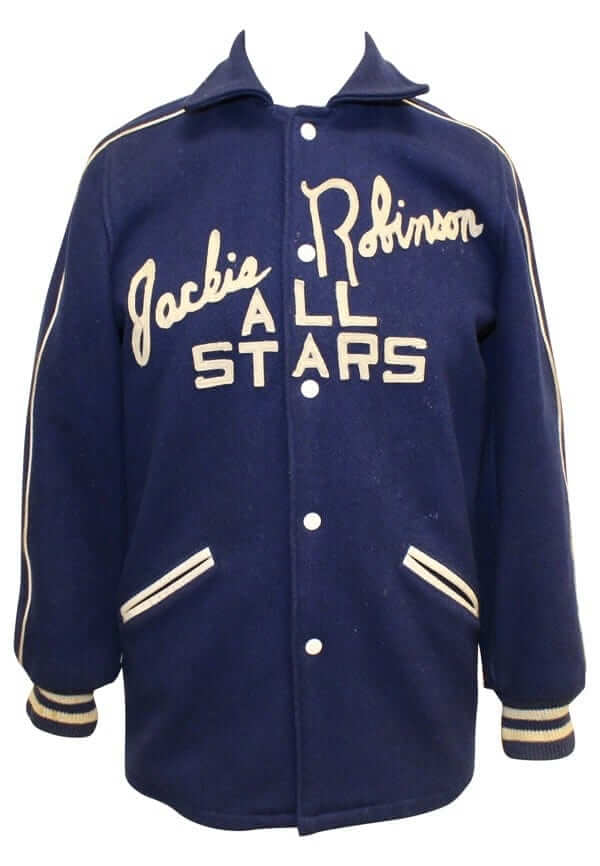 As you may have noticed in the left-hand sidebar, our friends at Grey Flannel Auctions are running another catalog auction. Here are some of the highlights:
• Did you know Jackie Robinson had his own traveling All-Star team in the late 1940s and early '50s? I didn't, until I saw this gorgeous jacket. There's no indication that Jackie himself wore this particular jacket, but whatever — it's magnificent.
• I love, love, love this 1912 Red Sox championship watch fob. What a beauty! (And if you're into championship jewelry, you'll also like this 1915 Red Sox ribbon and medallion, this 1920 Indians championship pin, and this 1926 Asheville pendant.)
• Who knew that the Dodgers had separate jackets just for rookies? Not me! Probably from spring training. Love that Skinner tagging, too.
• What's even better than a green-trimmed Johnny Bench jersey from the Reds' first St. Patrick's Day game? Having that jersey with the accompanying stirrups!
• Here's an interesting one: a 1944 "U.S. All Stars" jersey worn by infielder Eddie Joost, apparently as part of military promotional team during World War II. Note that the periods are rotated so they appear as diamonds!
• If you liked that line of college football jerseys recently launched by Ebbets Field Flannels as much as I do, you'll love this 1960s Princeton jersey.
• I was a little surprised to see that this 1977 Willie McCovey jersey showed a raised "c" on his McNOB. So I did a bit of checking and found that, sure enough, the Giants consistently styled his name that way on a variety of different jersey styles, as seen here, here, here, and here. Unfortunately, I couldn't find any rear-view photos of him from his stints with the Padres and A's. Anyone..?
• Here's an inscription you won't often see: Mickey Mantle disgustedly signed this ball at the end of a low-turnout autograph session in New Orleans with, "This is the last fuckin ball in N.O."
• Man, the letterspacing on this Steve Garvey gamer is waaaaay off. Looks very amateur-ish!
• Mets fans might be interested in these two non-Mets gamers: a Jerry Koosman White Sox jersey and a Jon Matlack Rangers jersey.
Want to see more? You can see all of the auction lots here.
• • • • •
• • • • •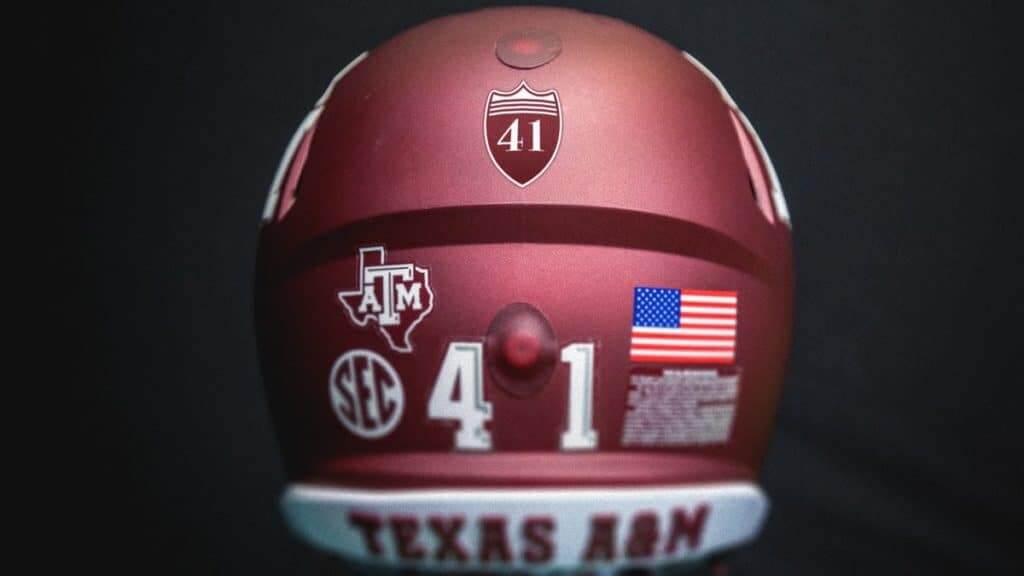 Click to enlarge
Presidential tribute: All Texas A&M teams are adding a memorial decal or patch for George H. W. Bush, who died on Friday night. The school is home to Bush's presidential library and will be his final resting place. The memorial logo will be worn for the rest of the 2018-19 athletic year.
It's a nice gesture, but the design looks a bit too much like an Interstate highway route marker, don't you think?
In case you missed it on Sunday, I had a look back at Bush in various uniforms. Lots of good discussion in the comments, too.
• • • • •
• • • • •
Click to enlarge
And speaking of Bush…: As you've probably heard, Bush has been lying in state at the U.S. Capitol rotunda. An interesting term, that — lying in state. Until yesterday, I always thought it referred to the state of the dead body — like, it's lying in a state of preservation, a state of embalmment. That's what I thought it meant.
But then the Tugboat Captain asked me about the history of the term, so I looked it up. And it turns out that I was way off-base: "Lying in state is the tradition in which the body of a dead official is placed in a state building, either outside or inside a coffin, to allow the public to pay their respects. It traditionally takes place in the principal government building of a country, state, or city. … [A] viewing in a location other than the principal government building may be referred to as lying in repose."
Faaaaascintating. I had no idea! Am I the only one who thought "state" referred to the state of the body rather than the governmental state?
• • • • •
• • • • •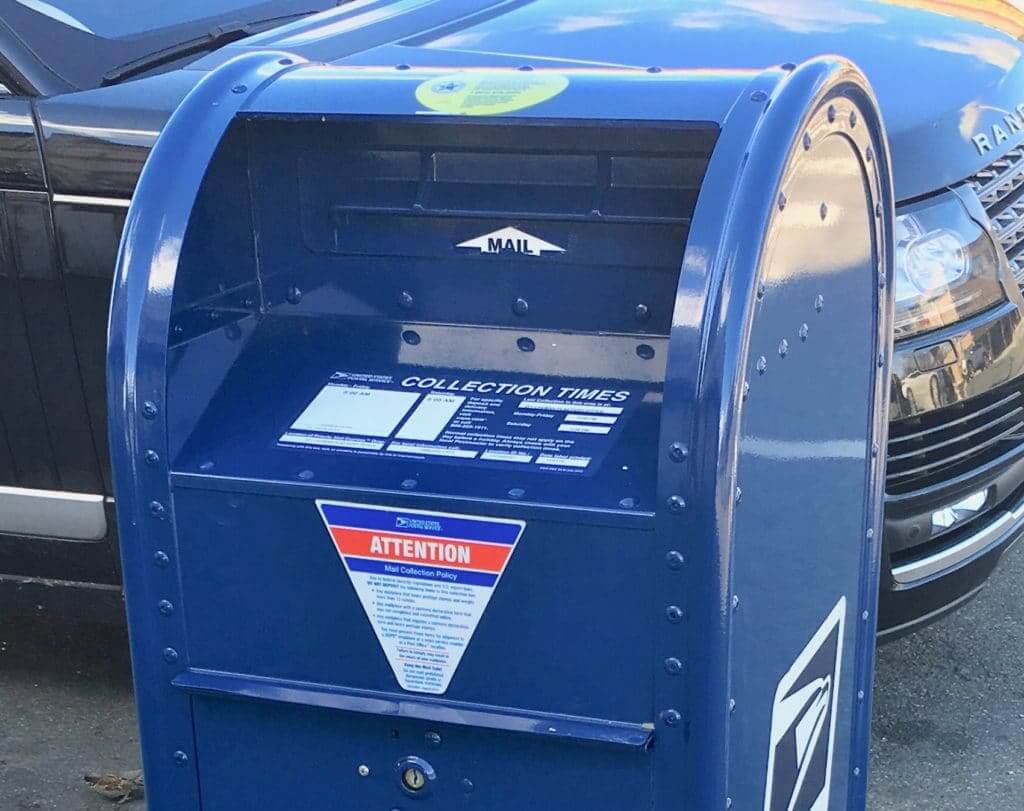 For all photos in this section, click to enlarge
Mailbox blues: Since I mail out Uni Watch membership cards on a fairly regular basis, I still interact pretty frequently with mailboxes. And lately a new kind of box has been appearing all over Brooklyn (and, I'm assuming, elsewhere). At first glance, it looks just like a standard mailbox. But instead of the familiar cantilevered door, it has a slot: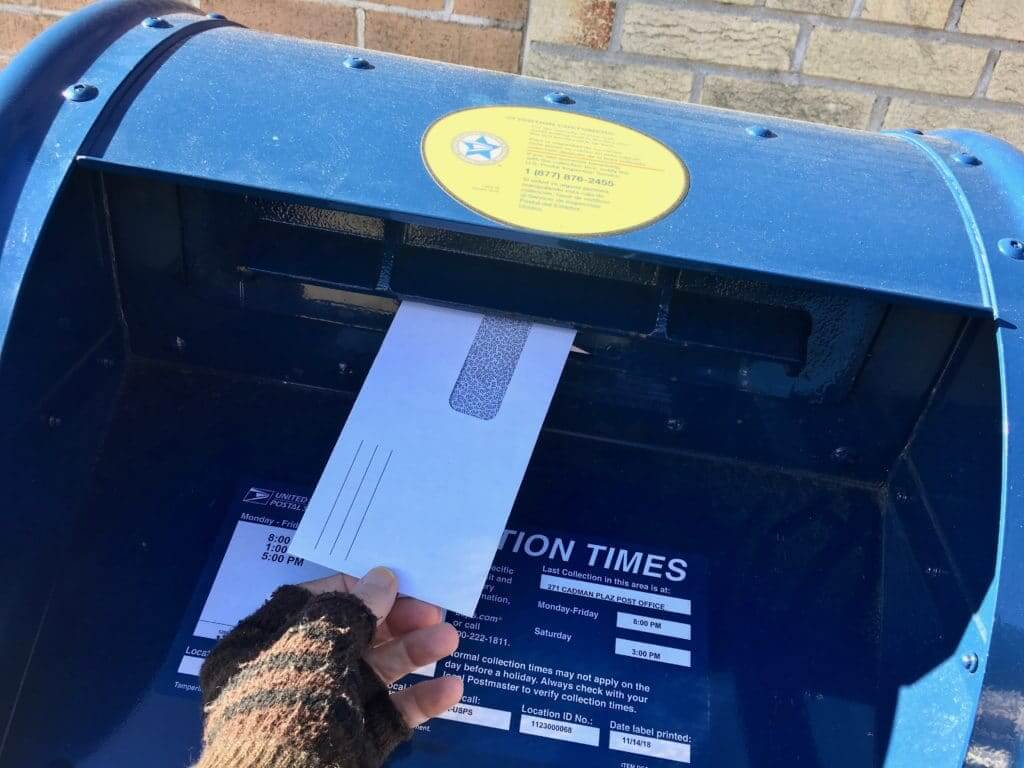 This configuration is designed to make the box more tamper-proof. If you get down and look more closely at the slot, you can see that there's a little internal grate that adds an additional layer of security: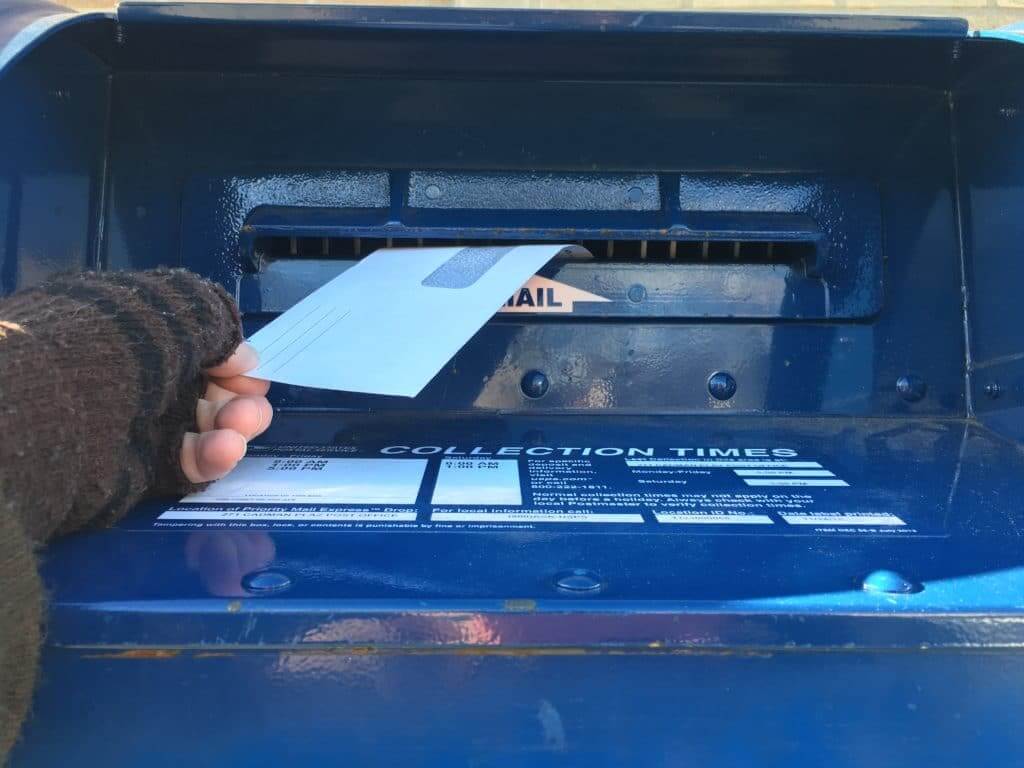 I hate these new boxes. For starters, padded mailers and small packages won't fit through the slot like they would before. But more importantly, the slot makes for a completely unsatisfying consumer experience. I miss the reassuring heft of the cantilevered door, the friendly squeak as the door opened and closed, the ritual of re-opening the door to make sure that letter had disappeared into the box. The slot offers no such pleasures. A very sterile interaction.
And then there's this: I understand that mail theft is a longstanding problem (remember all those westerns where the bandits were going to rob the mail train?), and I guess it's good that the Postal Service is addressing it, but there's something unsettling about being forced to think about it. Mailing a letter is already a tremendous act of faith — it's kind of a miracle that it works at all, right? If you start making me think about how risky it might be, I might not be able to maintain my suspension of disbelief. These new boxes also have a warning decal that advises, "For the security of your mail, avoid putting mail in the box after the past posted pick-up time." So now they're actually telling me it's not safe to use the box. You might as well tell me there's no Santa Claus (who, by coincidence, is a big Postal Service customer — I wonder if his mailboxes are tamper-proof!).
One footnote to all of this: The Tugboat Captain was particularly disappointed to learn that the mailbox nearest to our house had been replaced with the new model. She had repainted that box (with official Post Office Blue paint!) several times over the years when it got dingy-looking or graffiti-tagged. When the old box was replaced, she wondered where it had ended up and if there might be some way for her to purchase it. (It would go great with our mail chute.) But her hopes were soon dashed when she found this page, which states: "Collection boxes, including post type, street collection, and relay storage boxes, must not be sold to the public. They must be destroyed by the owning Postal Service entity and sold as scrap. Collection boxes designated for sale as scrap must be recycled."
Despite this edict, vintage mailboxes show up in antiques shops here and there. And now that I've been told I'm not supposed to have one, of course I want to have one. Hmmmmmm.
• • • • •
• • • • •
Click to enlarge
ESPN contest results reminder: In case you missed it yesterday, the results of my contest to create a new identity for an NHL team in Seattle are now available. Lots of great designs, including Dave Sizer's Seattle Pilots concept, shown above. Enjoy!
Meanwhile, the NHL has made it official — the league will have a Seattle team starting in 2021-22.
• • • • •
• • • • •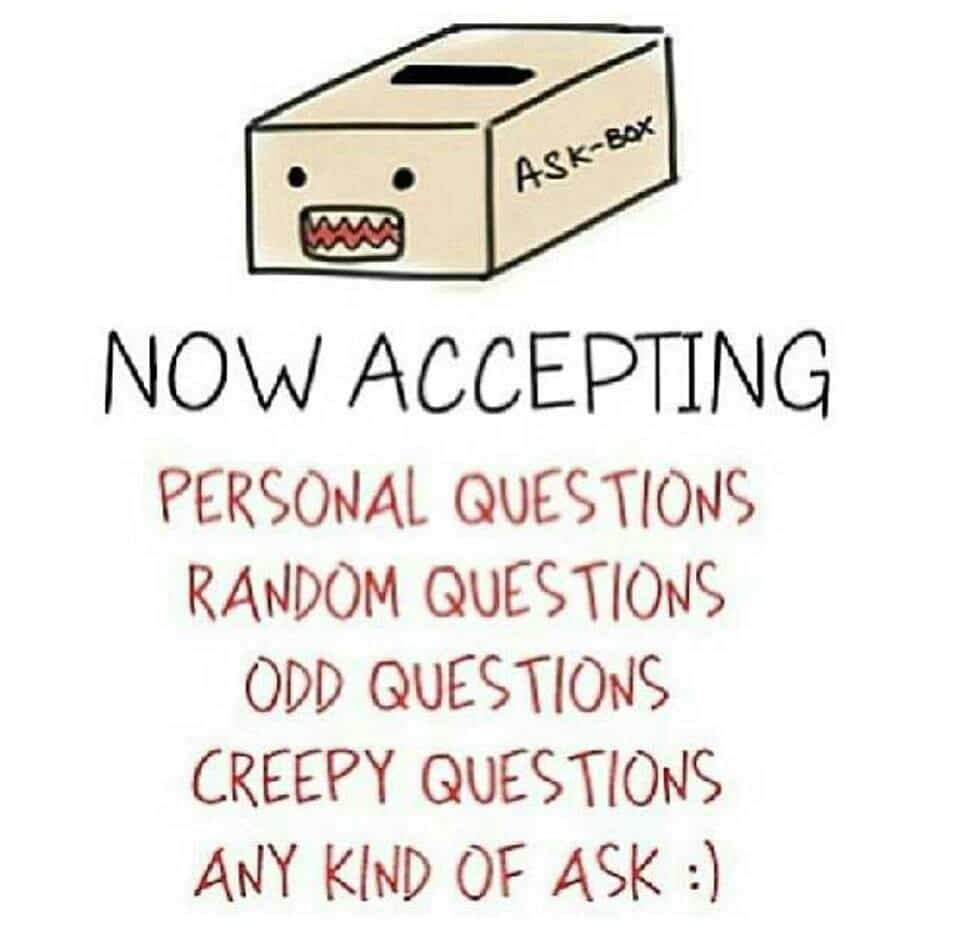 Question Time reminder: In case you missed it on Monday, I'm gearing up for a new round of Question Time, the AMA-style forum where you can submit questions about whatever you like and I'll do my best to answer them.
In case you've forgotten, here's how it works: Send one question to the Question Time address (please note that this is not the usual Uni Watch email address). Your question can be about uniforms, sports, or anything else, although I reserve the right not to answer questions that are too personal. One question per person — this rule will be strictly enforced! And if you want to see which questions I've already answered, you can see the previous eight installments of Question Time here.
I'll answer this latest round of questions either later this month or in early January. Thanks!
• • • • •
• • • • •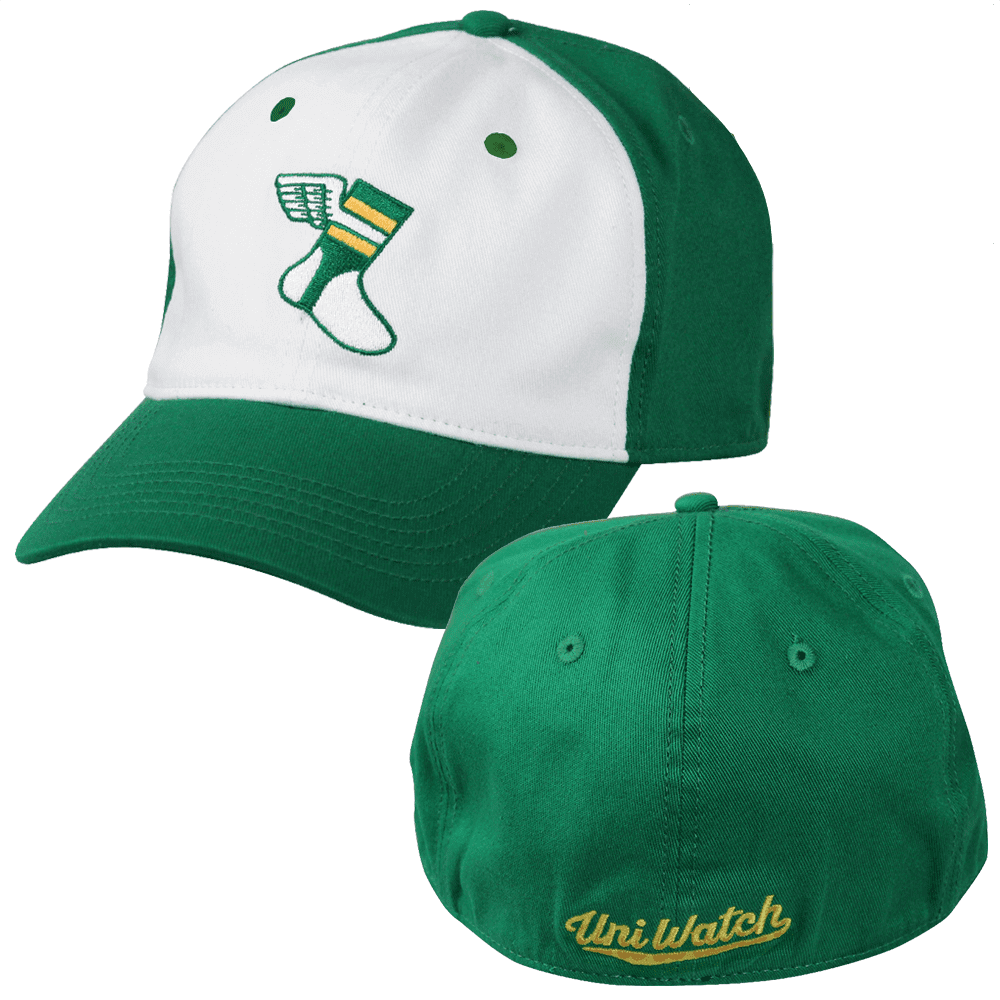 Free shipping reminder: In case you missed it last Friday: We recently offered a one-week additional $5 price break on our flex-fit Uni Watch Alternate Cap, knocking the price down to $19.99. While the price has now gone back to $24.99 (still cheaper than the original $29.99), we've decided to offer free shipping, which is more or less the same thing as maintaining the price break. If you're thinking, "Wow, he must really have a lot of unsold caps that he's trying to move," you're right! Get yours here.
Meanwhile: All of our fine Uni Watch products, including a few that you may have forgotten about, are listed on this one handy page.
• • • • •
• • • • •
The Ticker
By Paul

'Skins Watch: In the "You've got to be fucking kidding me" department, a weekly newspaper in Texas ran a story about a high school football game the other day with the headline "Cowboys Scalp Indians." Seriously? That's a screen shot of the article, which was taken down after people objected. A source close to the paper tells me that the person responsible for the headline (who was not the bylined reporter, so don't blame him) has been reprimanded (from Brett Baker). … White Shield School in North Dakota has a new gym floor with lots of Native imagery. And why shouldn't they, because it's a Native school on a reservation. They're the ones who should be allowed to do this stuff if they want (from James Gilbert).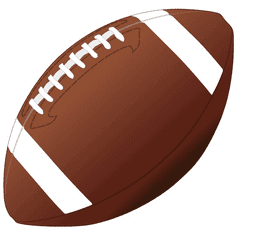 Football News: The NFL has a new stat for "improbable completions" (NYT link). … The Seahawks will wear their mono-neon alternates on Monday night. … Last weekend's "My Cause, My Cleats" footwear even extended to the Eagles' coaching staff. … Here's how the totally garish Las Vegas Bowl patch looks on an Arizona State jersey (from Joe Farris).

Hockey News: The Canadiens wore nickNOBs during pregame activities last night, with the jerseys being auctioned off for charity. … The Oshawa Generals, a junior team in Ontario, are named after a local General Motors plant. Now that GM has announced plans to close the plant, there are some calls for the team to change its name, but for now the team says the name is staying put (from @ohhhsourry). … Yesterday's announcement of the new Seattle franchise featured an "LNH" version of the NHL logo. That's the French version, which appears on the Canadiens' jerseys. Odd to see it so prominently featured at the Seattle announcement (from Alex Allen). … Meanwhile, did you see that little girl in the red jersey in the Seattle/LNH photo I just linked to? A hockey writer says the Seattle team's jerseys will look something like that (from Moe Khan). … NHL refs have added a "Mick" memorial patch for former official Mick McGeough, who died on Nov. 23 (from Moe Khan).

Pro Basketball News: Joakim Noah, newly acquired by the Grizzlies, will wear No. 55. … Here's an article explaining how various Mavs players chose their uni numbers (from Sam McKinley). … Lakers F LeBron James is proud that his son wore No. 23 for his eighth grade basketball team (thanks, Brinke). … Here are the All-Star uniforms for Japan's B-League (from Jeremy Brahm).

College Hoops News: Kentucky F P.J. Washington is wearing pink shoes as a tribute to his grandmother, who's battling breast cancer (from Josh Hinton). … Bit of Seton Hall history last night, as the Pirates wore "Pirates" on their chest for the first time ever.

Soccer News: Tormenta FC is now being outfitted by Adidas (from Ed Zelaski). … A comparison of game-worn kits indicates that soccer jerseys have gotten much smaller in the past 20 years (from Josh Hinton). … The Michigan Bucks, a minor league team coming to Flint in 2019, are having a contest to choose the team's new identity, including a new team name, colors, and logo. … Sinuhé Guevara says Adidas usually personalizes soccer managers' jackets with their initials — "ZZ" for former Real Madrid manager Zinedine Zidane, for example. But Real Madrid's current manager, Santiago Solari, has only a single "S." Sinuhé theorizes that it might be because Adidas, a German company, doesn't want to use the Nazi-associated "SS."

Grab Bag: The Delhi Daredevils — that's a cricket team in the Indian Premier League — have renamed themselves the Delhi Capitals. … South African rugby teams will wear Marvel Comics superhero-inspired uniforms in 2019. … Long Beach State is looking for a new mascot (from Andy Garms). … New 50th-anniversary logo for Sonoma Raceway in California. … A hit-and-run driver in India was apprehended because of a clue he left behind: the Mercedes logo that had broken off of his car.