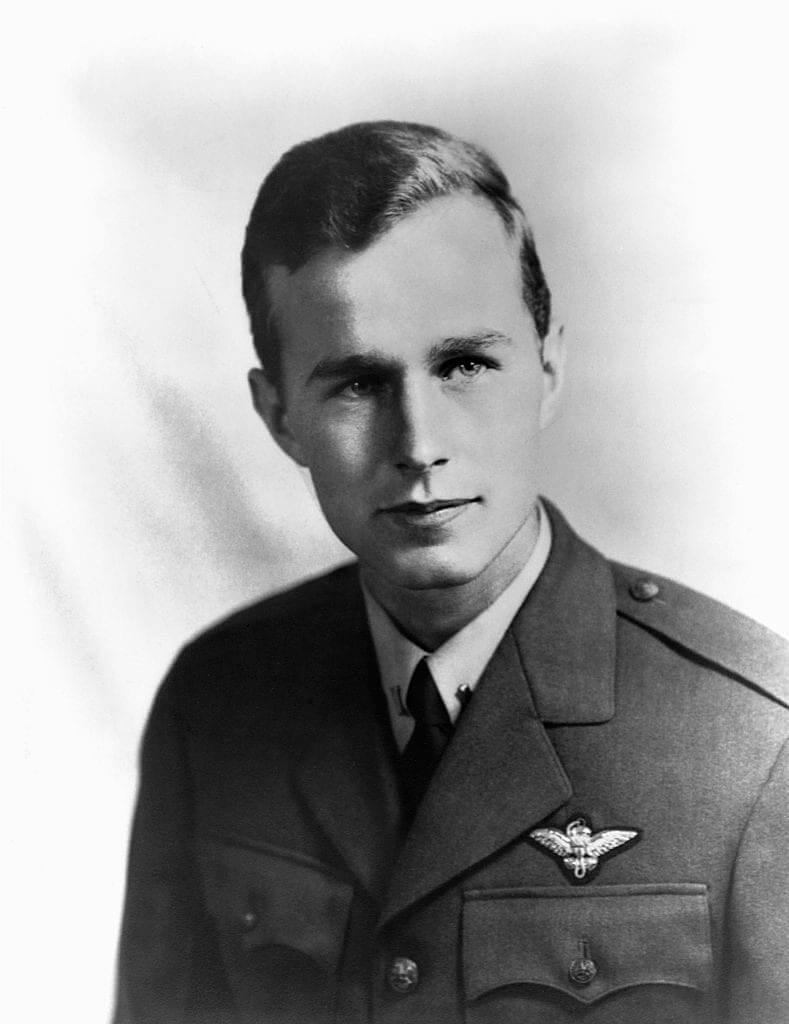 For most of today's photos, you can click to enlarge
Paul here, pinch-hitting for Phil, who's traveling this weekend. He had planned to have an entry today but his laptop died while he was on the road, so I'm stepping up for today.
So: George H. W. Bush, who died yesterday at the age of 94, wore many uniforms in the course of his life. The most important one was his Navy uniform, shown above, which he wore during World War II.
But before and after the war, Bush wore a wide variety of sports uniforms and apparel — sometimes as a player, often as a dignitary throwing out the first pitch, and sometimes just as a fan. Let's take a look:
Phillips Academy
Bush attended high school at Phillips Academy in Andover, Mass., where he played on the baseball team.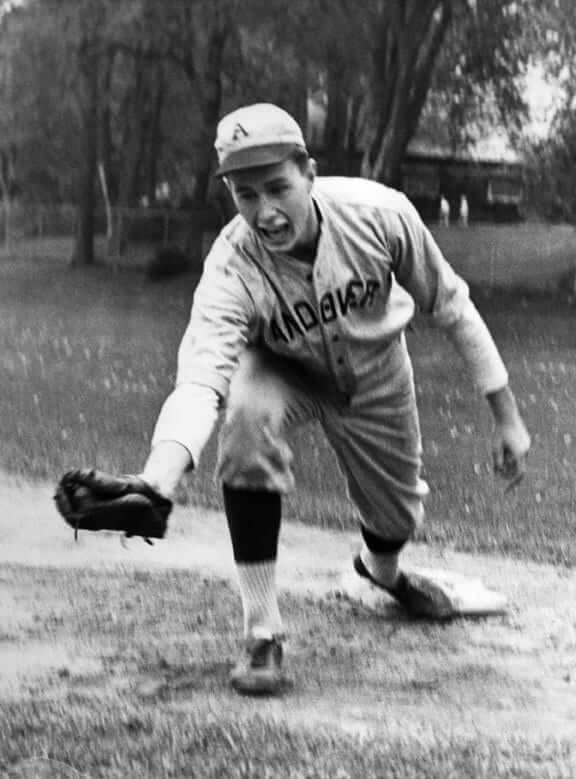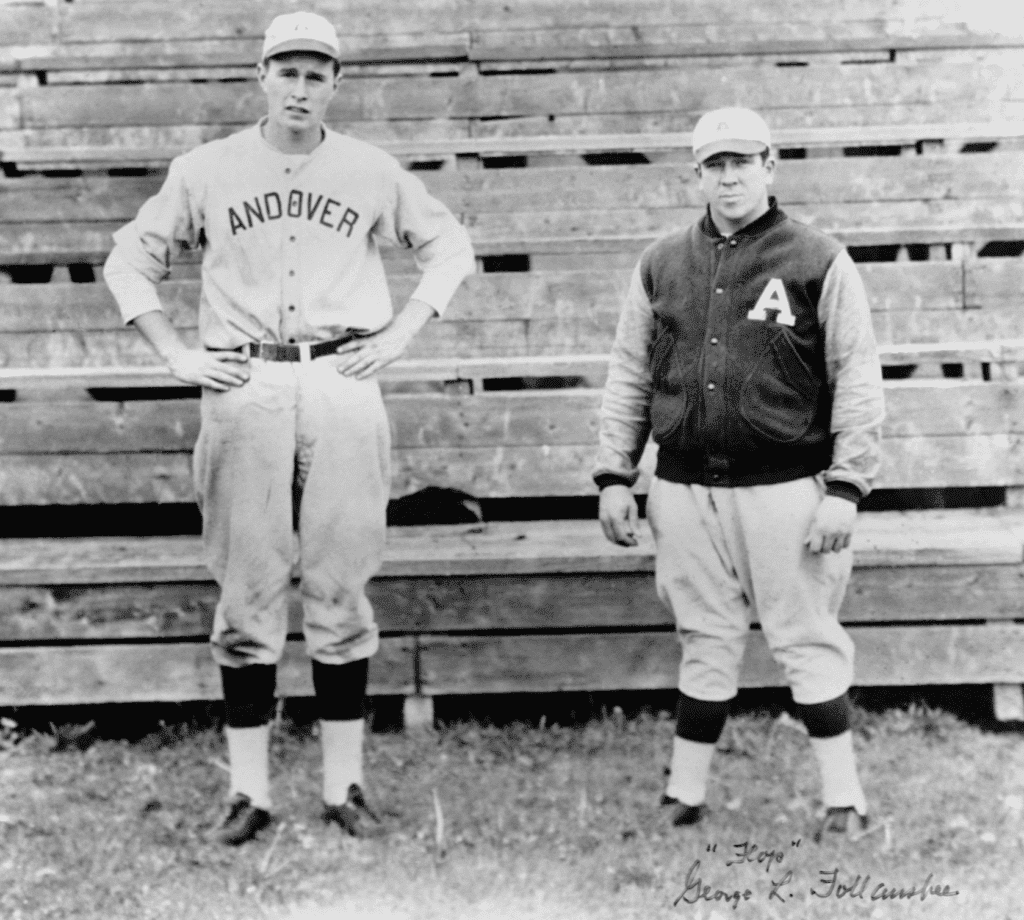 Bush also played on the school's soccer team. This is the only photo I'm aware of that shows him wearing a full uniform for a sport other than baseball: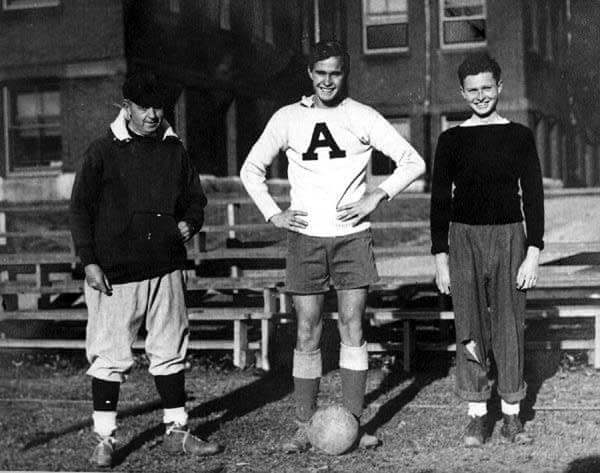 Yale
Bush attended college at Yale, where he was the captain of the baseball team and famously got to meet Babe Ruth while he (Bush, not Ruth) was in full uniform: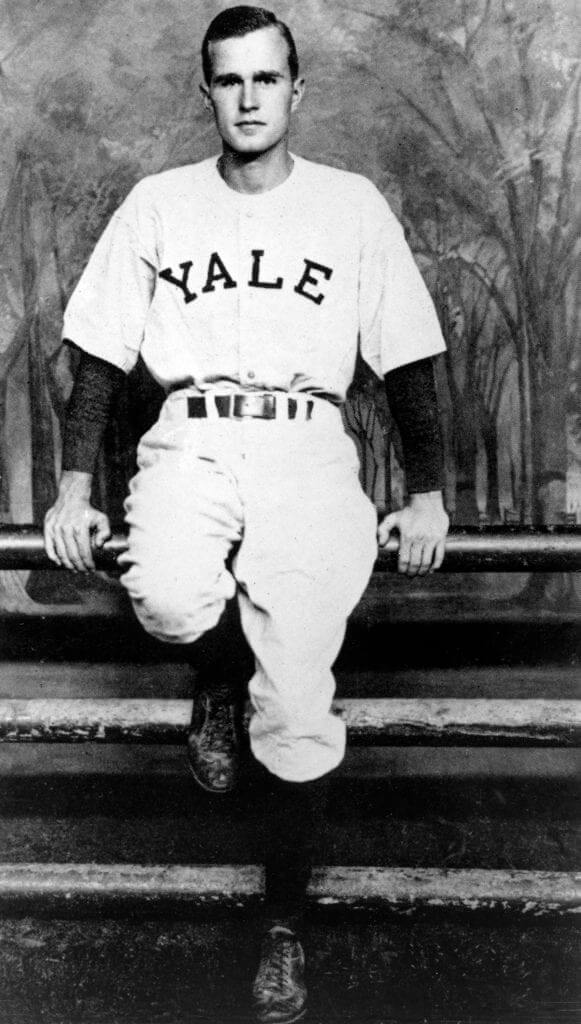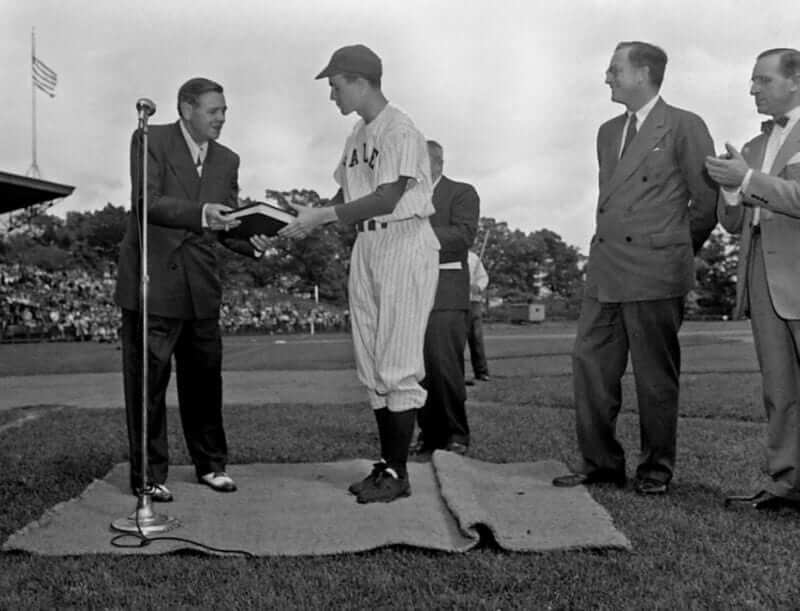 First Pitches
Bush threw out countless first pitches over the years, wearing countless team jackets and jerseys along the way. Here are a few of them: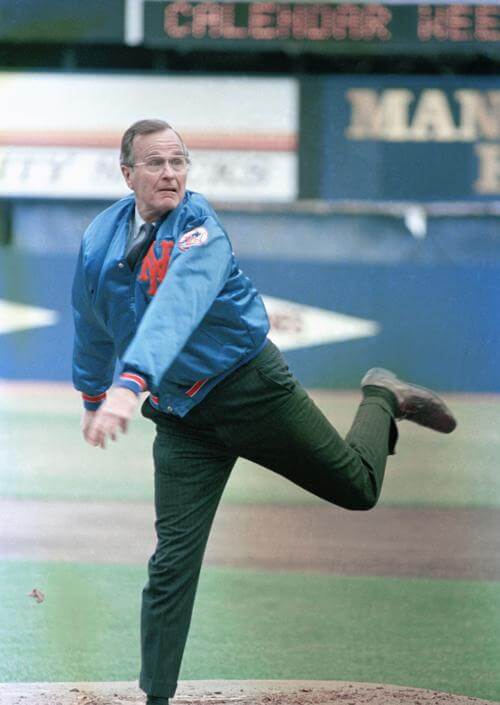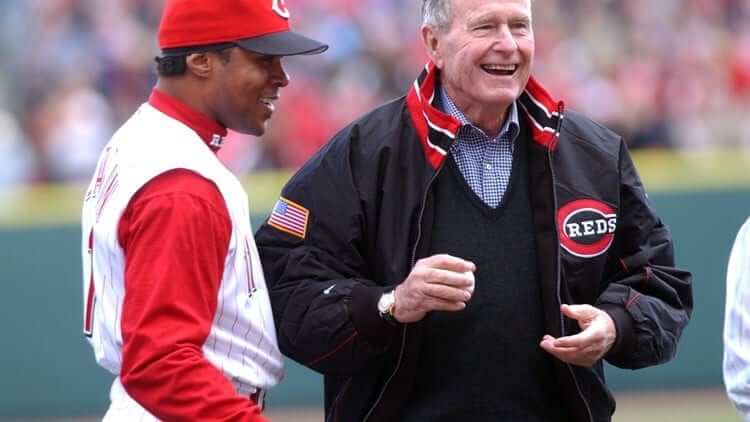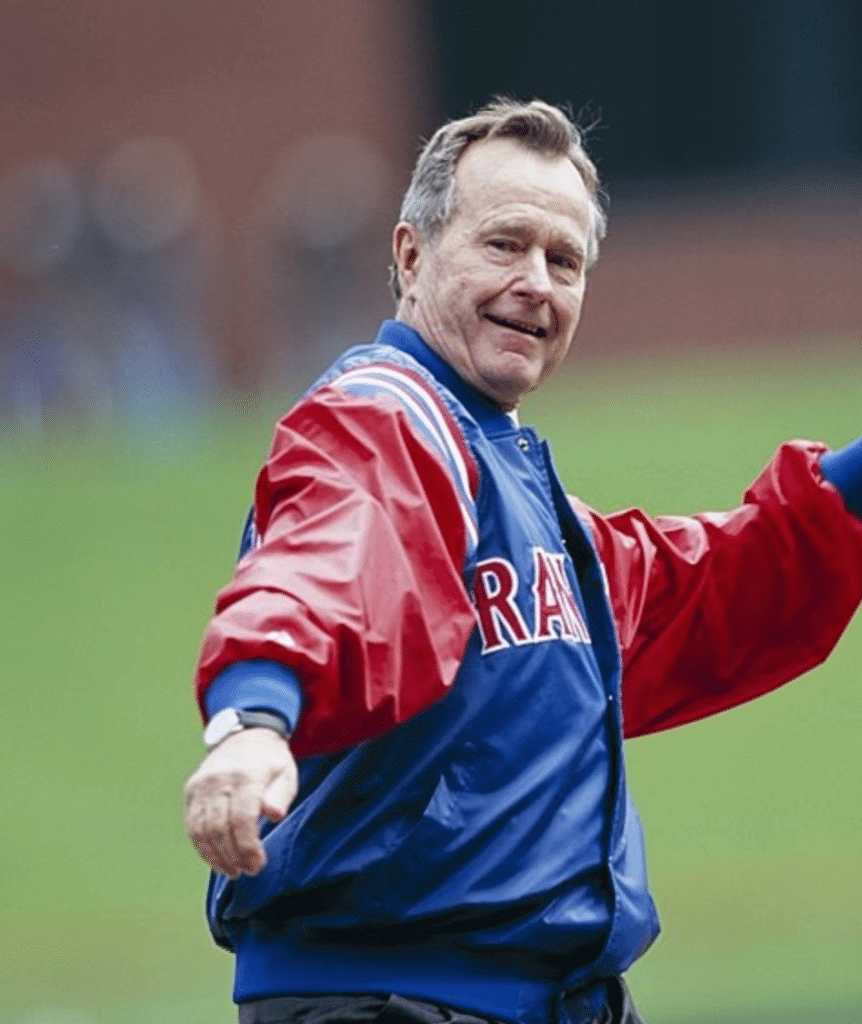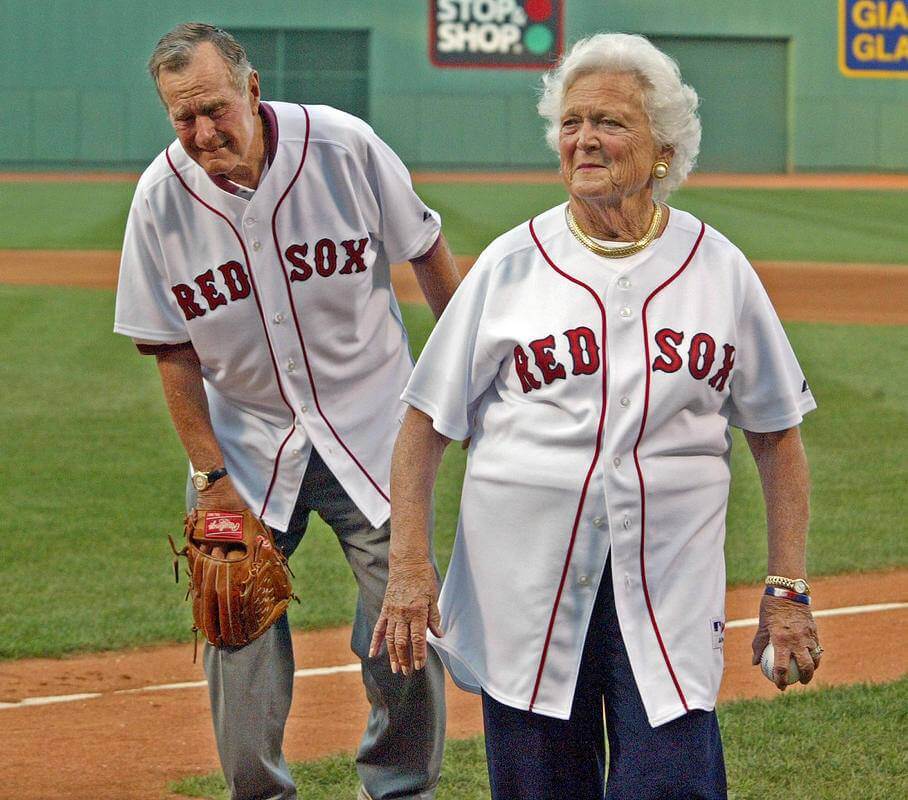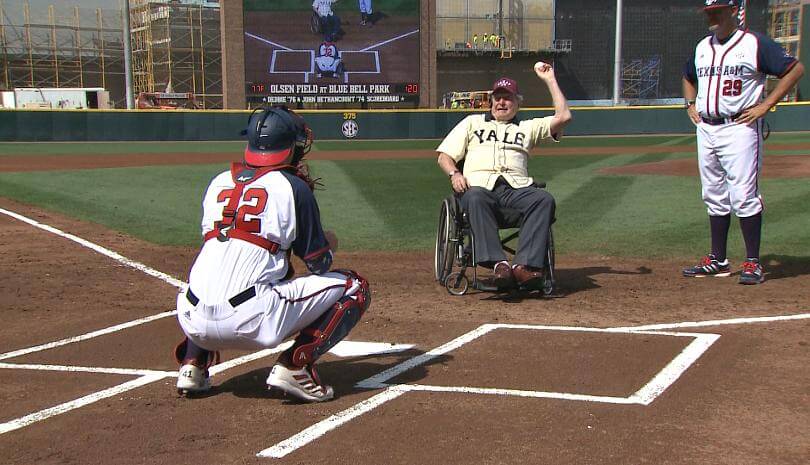 This next shot is interesting. It shows Bush reacting after throwing an errant pitch at the Texas Rangers' home opener on April 8, 1991. Note that he's wearing a first baseman's glove and what appears to be an American League logo on his windbreaker: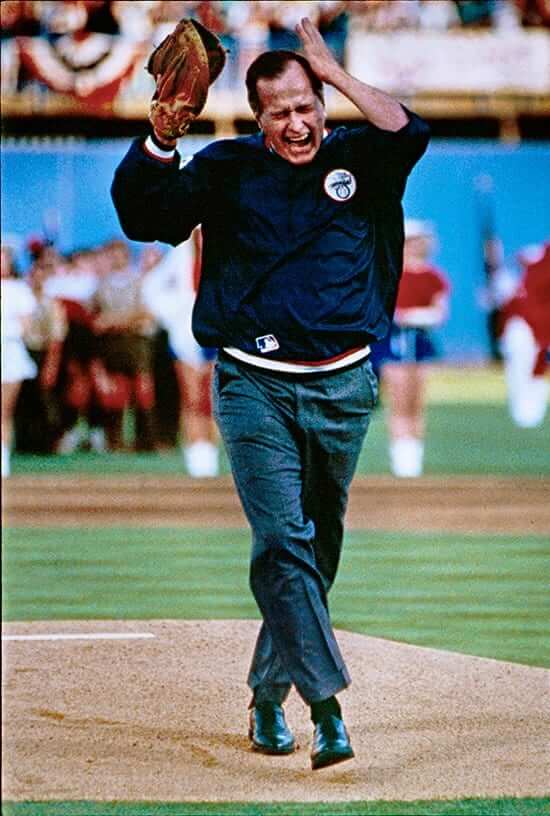 Update: Reader/commenter David Steinle reports the following:
Bush is wearing an American League umpire jacket in 1991 at Arlington Stadium. He borrowed it from Durwood Merrill, a native of Hooks, Texas, about 200 miles east of Arlington. In his book You're Out and You're Ugly, Too, Merrill wrote that he received a phone call from White House press secretary Marlin Fitzwater the night before the Rangers' home opener in 1991, inquiring if Bush could wear Merrill's jacket when he threw out the first pitch. Of course Merrill readily agreed.
Miscellaneous
Bush also donned lots of sports apparel as a fan — Astros, mostly, but not exclusively.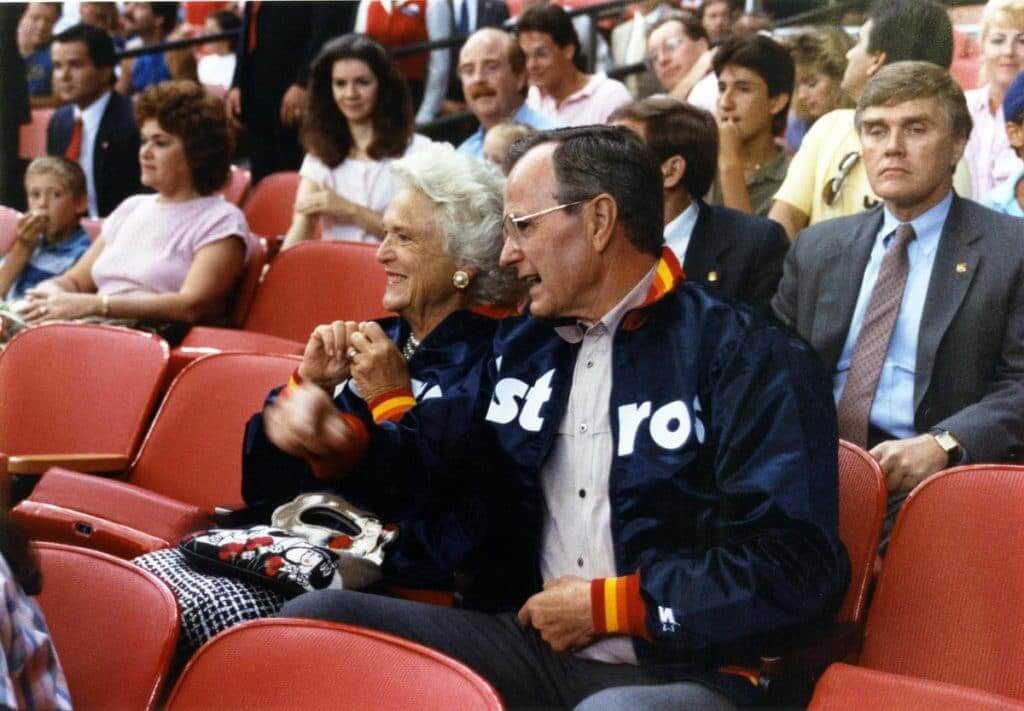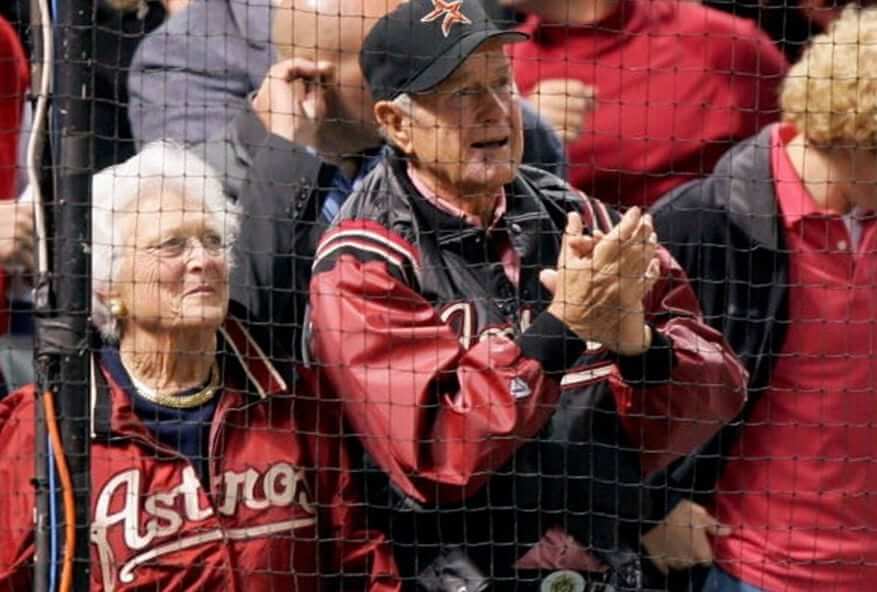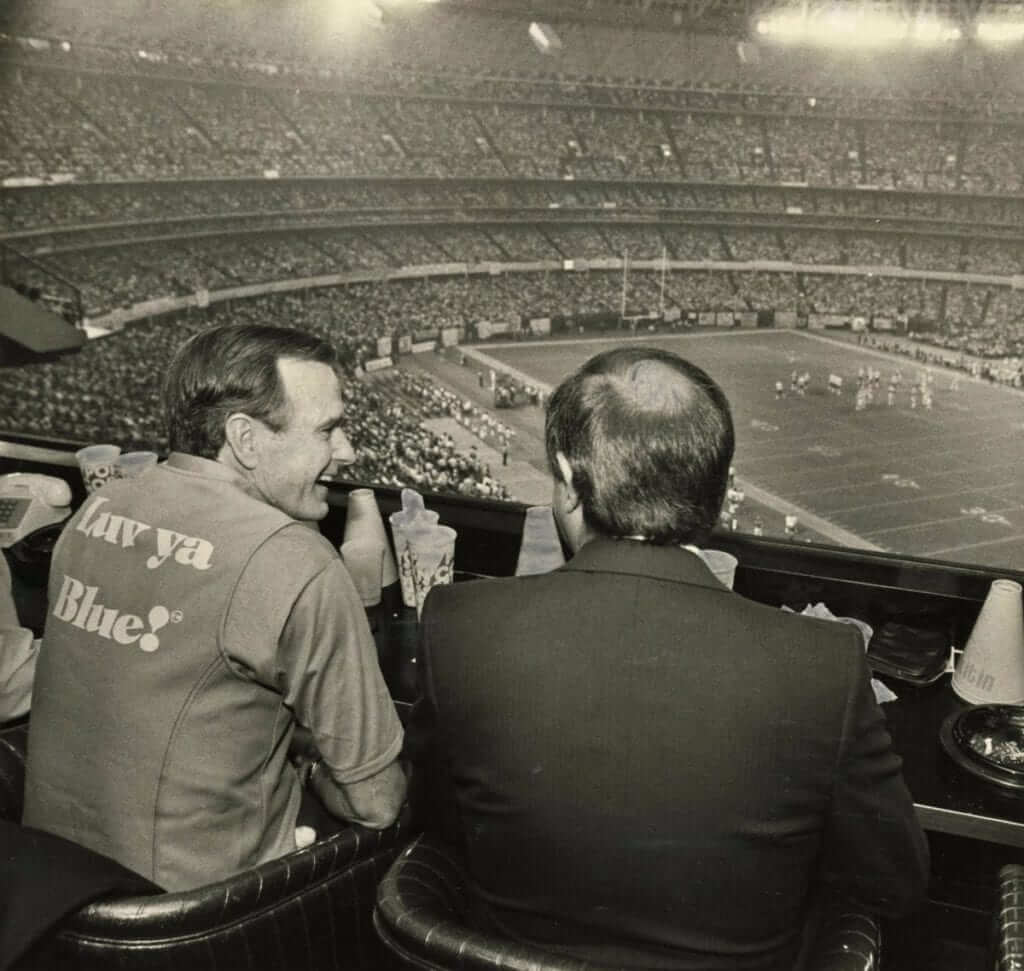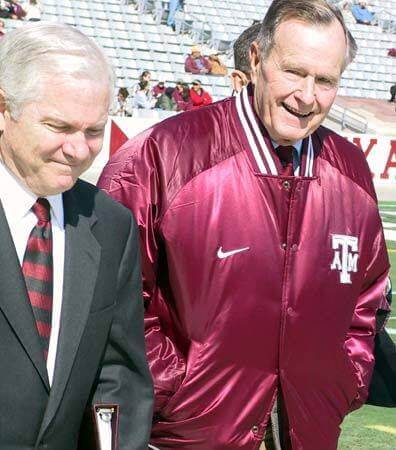 ———
If you have other photos of Bush in uniform, feel free to post the links in today's comments. No political commentary, please — thanks.
(My thanks to Brinke Guthrie and Ignacio Salazar, who provided some of the photos used in this post.)
• • • • •
• • • • •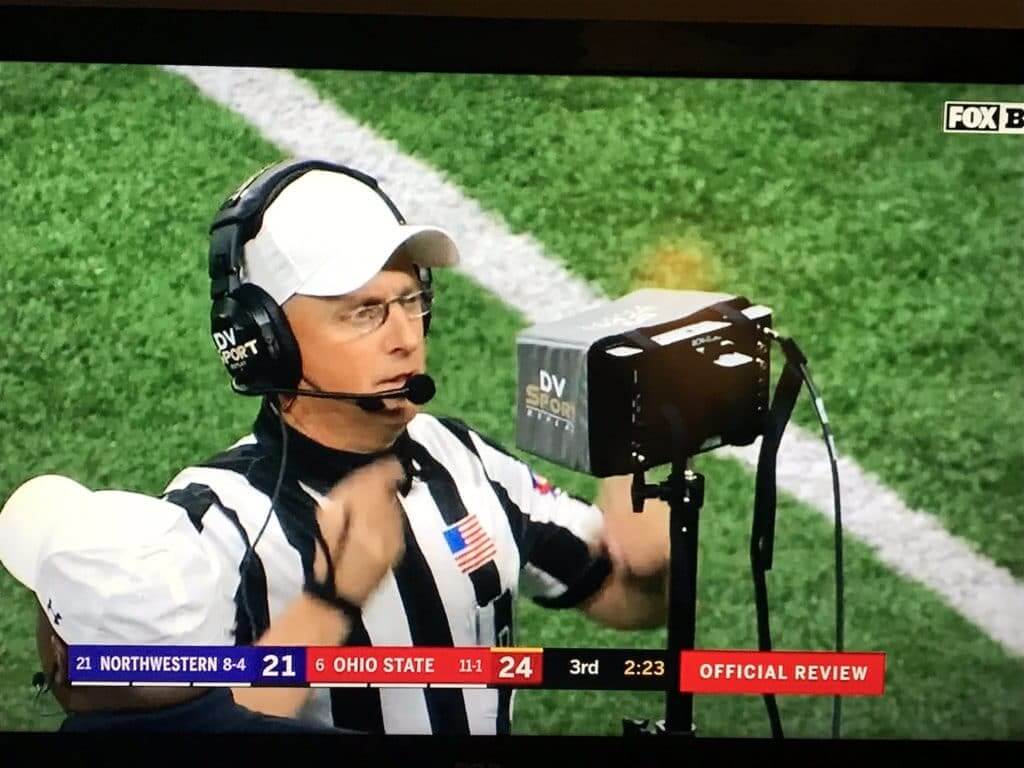 Click to enlarge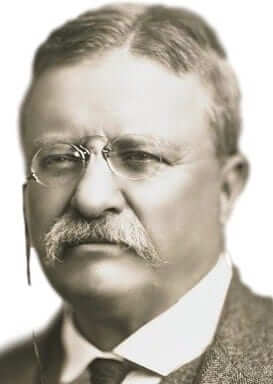 And speaking of presidents…: Bizarre moment in yesterday's Ohio State/Northwestern game, as the referee broke out the Teddy Roosevelt-style pince-nez glasses while checking out a replay. I'm fairly certain I've never seen that before.
You know, when I was growing up it was unheard of for an official in any sport to wear glasses, because it would invite the whole trope about Seeing Eye dogs and "Three Blind Mice" and all of that. But now we see eyeglass-clad officials in MLB, the NFL, college football, and lots of other sports. Never seen one using the the pince-nez specs until yesterday, though.
(My thanks to @cbusbj99 for this one.)
• • • • •
• • • • •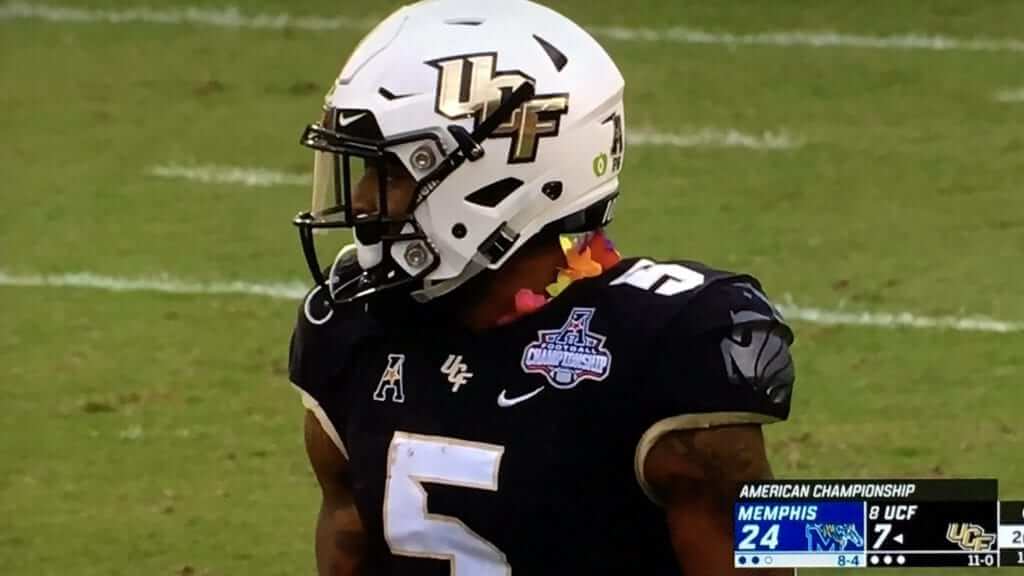 Photo from @redditCFB; click to enlarge
Get lei'd: UCF saluted injured quarterback McKenzie Milton, who's from Hawaii, on their nose and neck bumpers yesterday, putting "808" (Hawaii's area code) on their front bumpers and "10Hana" (a play on Milton's uniform number, 10, and "ohana," the Hawaiian word for "family") on the back. In addition, UCF gave out over 40,000 Hawaiian-style leis to fans attending the game, and wide receiver Dredrick Snelson (shown above) actually wore one during the game!
I'm assuming someone (or, more likely several someones) has worn a lei during a football game before — maybe a Rainbow Warriors player, or an NFL player at a Pro Bowl. But has anyone ever worn a lei at a football game that didn't take place in Hawaii? Hmmmmm.
(My thanks to Drake Wilkstrom for bringing this one to my attention.)
• • • • •
• • • • •
Click to enlarge
Where are those pince-nez glasses again..? Indiana high schools Elkhart Central and Elkhart Memorial played a rivalry game on Friday night. And while they have similar school names, they sure take wildly differing approaches to their uniforms. Elkhart Central (shown in white), who are called the Blue Blazers, have teeny-tiny "Blazers" chest lettering that might just be the smallest insignia I've ever seen on a basketball uniform. Seriously, what is the thinking behind that? Like, are they trying to save money on the lettering or what? Does anyone know if Nike does something similar for other schools? I might have to give Elkhart Central a call to get the story behind this one.
(My thanks to Terry Mark for bringing this to my attention.)
• • • • •
• • • • •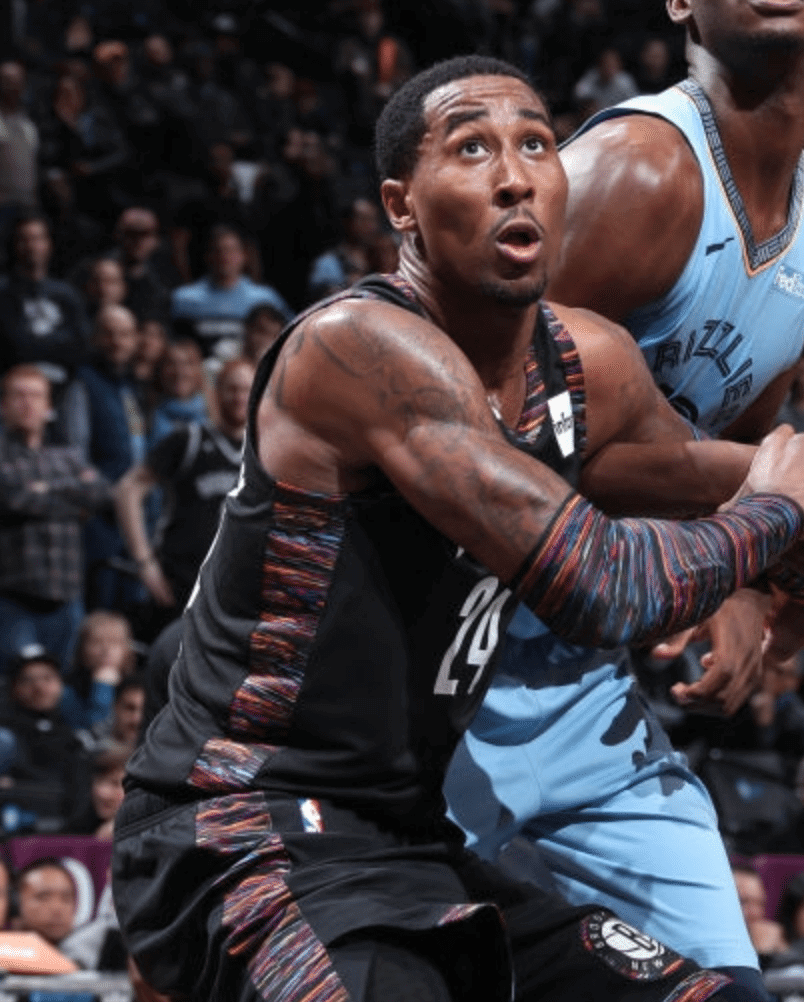 Matching accessories: The Nets wore their Biggie Smalls-inspired alternates against the Grizzlies on Friday night, and Brooklyn players were wearing matching compression sleeves (additional pics here, here, and here). Matching socks, too. Maybe they'd already done this a couple of times over the past few weeks and I just hadn't noticed. In any case, looks good!
(Thanks to Carl Jacia for pointing me toward this one.)
———
That's it for today (sorry, no SMUW and no Ticker). I'll be back with full content tomorrow. Think good thoughts for Phil's laptop!
• • • • •
Happy Hanukkah to all of those who are observing tonight. Peace. — Paul