By Phil Hecken
Follow @PhilHecken

A short while ago, I was contacted by Trevor Tierney, a designer who has reimagined all 32 NFL teams. If that name sounds slightly familiar to you, well, it's because he was selected by Paul as the "Best Overall Design" winner in Paul's ESPN contest to redesign the Jacksonville Jaguars held earlier this year. If you didn't click on that link, here's Trevor's winning design. Of that, Paul remarked,
Small design elements can sometimes resonate in a big way. That's the case with Tierney's entry, which features unusual striping on the sleeves and the pants. In both cases, the gold stripe in the center pops just enough to provide some warmth throughout the design. A modern-looking uniform set that somehow feels a bit traditional — a nifty trick. Well done.
I'm wont to agree with Mr. Lukas here. Curious, I asked if Trevor had more redesigns than just the Jags and indeed, he had done an entire NFL "rebrand," though I would call these more redesigns than rebrands. We'll take a look at those today, with brief descriptions from Trevor. Interestingly, Trevor had also realigned the conferences and divisions along with his redesigns (for example, putting the Bills, Patriots, Giants and Jets together in the "AFC East").
While traditionalists, and I'd include myself in that, have often pushed back at changing the conference alignments of the NFL (and even moreso for MLB), but maybe it's time for that as well, at least in theory. But that's for another day (and probably another website).
So, today I'll bring you Trevor's AFC (as it currently exists) redesigns, and next time we'll look at the NFC. I'm loathe to ever critique designs (especially since I can't do better, at least graphically, than 99% of them), but I want to point out that Trevor has used the previous Nike template for his designs — which has resulted in truncated pants striping (a design element I can't abide) — so I tried to picture all these new designs with full pants striping. I have to say, some of these are really interesting and have out-of-the-box thinking! Many keep the "classic" unis we're used to seeing with just some very minor tweaks. Either way, enjoy! Click any image to enlarge.
• • • • •
AFC Rebrand
By Trevor Tierney
+ + + + + + + + + + +
AFC East
BUFFALO BILLS:

Bills has a minor logo change thanks to Rant Sports. Used a western font for "Bills" and last name nameplate. Red stripe mimicking red stripe of the Bills logo itself.
+ + +
MIAMI DOLPHINS:

Dolphins return to helmet wearing logo, but updated. Sublimated waves on shoulders. Inspired by Miami Vice and the Heat uniforms the Dolphins have a black alternate. Miami word mark on helmets and dolphin logo patch on front of jersey.
+ + +
NEW YORK JETS:

Jets return to a kelly green helmet and older logo. Jet patches on shoulder sleeves and also includes a gray alternate. Military themed kind of.
+ + +
NEW ENGLAND PATRIOTS:

Patriots return to all white helmet and updated logo. Alternate gray jersey with 13 stars on pants and revolutionary war cannon patches on shoulders.
__________
AFC North
CINCINNATI BENGALS:

Bengals inspired by the current white color rush uniform, I designed the rest of the set. Flipped the helmet colors and used older word mark for jerseys.
+ + +
CLEVELAND BROWNS:

Browns finally get a helmet logo. Simple uniform set with unique pointed stripe on shoulders and going down pant. Returned to brighter orange instead of the current dark orange.
+ + +
BALTIMORE RAVENS:

Ravens see minor changes. Helmet has logo on one side w number on opposite. Raven wings sublimated into shoulder area of each jersey. Brought back the gold pants as well.
+ + +
PITTSBURGH STEELERS:

Steelers use the colors in their logo in the uniform more. Shoulders have stars of yellow, red, and blue. Gray alternate and more pant options.
__________
AFC South
INDIANAPOLIS COLTS:

Colts go with matte gray helmets and include grey throughout the uniform set. Added third color creates more uniform possibilities.
+ + +
JACKSONVILLE JAGUARS:

Jaguars return to two toned helmet, but not as flashy as the gold. Jerseys and pants have claw marks with minimal gold, but not removed like the current set.
+ + +
HOUSTON TEXANS:

Texans inspired by the Oilers with the black, baby blue, and red. Helmet logos like the eagles, but instead with the Texan horns.
+ + +
TENNESSEE TITANS:

Titans return to white helmet and include the greek theme more. White chrome facemark and alternate logo on helmet.
__________
AFC West
DENVER BRONCOS:

Broncos return to more of a royal blue and includes mountain logos. Logo a mix of old and new and helmet goes matte gray. One of the few teams w 4 different uniform sets.
+ + +
"SAN DIEGO" CHARGERS:

Chargers move back to SD and go with a classic with return of powder blues and primary as well as helmet numbers under the bolt and yellow pants. Navy blue alt as well.
+ + +
KANSAS CITY CHIEFS:

Chiefs change helmets to headdress looking logo. "KC" appears on front of jerseys. Arrowheads on sleeves.
+ + +
"LAS VEGAS" RAIDERS:

Raiders moving to Vegas decide to throw gold into the mix. Sublimated stressed flags on shoulders create more of an actual raider look.
__________
And there you have it, the AFC. Thanks, Trevor — we'll check out your NFC designs next time around!

Kreindler's Korner
I had the distinct pleasure of featuring the wonderful artwork of artist Graig Kriendler on two occasions over the summer and fall of 2017, and more recently, in August of 2018.
For those who don't wish to click the links, Graig paints baseball heroes (and regular guys) from the past, and is an immense talent.
Occasionally, I will be featuring his work on Uni Watch.
Here's today's offering (click to enlarge):
• • •
Title: "Runaway Train"
Subject: Walter Johnson, 1914
Medium: Oil on linen
Size: 20″ x 20″

Expectations for Walter Johnson's performance during the 1914 season were pretty high. Though he had pitched incredibly well for the Senators since his rookie year, 1913 was the season that really made the right-hander perhaps the foremost hurler in all of baseball.

The pride of Allen County, Kansas captured the Most Valuable Player award from Chalmers Motors that year with some impressive numbers. Johnson won thirty-six games and lost only seven. That figure led the entire major leagues, as did his winning percentage of .837, his ERA of 1.14, his twenty-nine complete games, his 346 innings pitched, his 243 strikeouts, and his eleven shutouts. The batters in the American League were practically helpless against him, averaging a mere .187. Walter also only walked thirty-eight of them – less than one per nine innings. He also had multiple winning streaks of fourteen, ten and seven games. Five of those thirty-six games were by 1-0, six by 2-1, fifteen by one run, and six by two. He was a perfect 7-0 in relief and was an astonishing 20-3 on the road. In the field, he handled 103 chances without an error. And offensively, he batted .261 with an impressive .433 slugging average.

His stellar season earned him a $5,000 raise to $12,000 for the 1914 campaign. But perhaps most importantly, that spring, Walter renewed his acquaintance with Hazel Lee Roberts. The daughter of a Nevada congressman, she was a beautiful debutante in the Washington social scene. Though in attendance at the President and Mrs. Taft's silver wedding jubilee at the White House in 1911, she was also quite an athlete herself – a part of the Carson City High School girls' basketball team, Nevada state champions in 1909. She would become captain of that same team in 1910. And in those same years, she acted in her high school production of Julius Caser, sketched and wrote poetry. She was also active in the suffragist movement, playing a prominent role in the demonstration for women's voting rights in Washington in 1913.

It was at the Dewey Hotel at 13th and L in Washington, D.C., where their paths crossed for the first time. The first class apartment-hotel included a number of congressional families as its tenants, as well as many of the ballplayers on the Senators. When the two of them met, by all accounts they were instantly smitten with each other. They were married on the night of June 24, 1914, at a small ceremony at the Roberts' new apartment on Monroe Street.

That year, the 'distracted' Walter Johnson won 'only' twenty-eight games.
• • •
Thanks, Graig! You can (and should!) follow Graig on Twitter.

Colorize This! Returns…
…with George Chilvers
Long time readers know that for years I've run a feature on Uni Watch called "Colorize This!" which feature the colorization efforts of Uni Watch readers, most often run as a sub-lede. Lately I haven't had any submissions for this, although I have done a few ledes with new colorizers being featured.
Today, long time friend and colorizer (colouriser) extraordinaire George Chilvers is back with a fantastic soccer (football) colorization. Great to hear from George and pleased he's made a triumphant return! Click to enlarge both the colorized photo as well as the original that is beneath it!
Here's George:
• • • •
Hi Phil

Hope you're keeping well.

I have realised I haven't wheeled out the Amazing Colourising Time Machine for you for a little while, so I've taken off the dust covers, oiled the sprockets and wound it up with the big key and it's here ready for a trip. So if anyone wants to jump aboard there's plenty of room (no need to push at the back) and once everyone is seated with their seat belts fastened I'll set the dials to the year 1910 and the place to Barcelona in Spain.

We arrive at the studio of a photographer where in front of us we find the local football (soccer) team arrayed in front of a quite magnificent painted backdrop. The team had just won the Copa del Rey, which was considered the Spanish Championship in those days. They wore the now famous azulgrana kit, but back then the shirts were halved rather than the current stripes. The team of course have gone on to great things in the following century or so.
I hope you've enjoyed today's little trip out, and if so could people please let me know so I can keep the Time Machine ready for another trip.

Best wishes to all

George
Thanks George! Great stuff as always. PLEASE let him know if you enjoyed this so he graces us with more of these beauts in the future!
Duck & PAC & ACC Tracking
Due to traveling, I was "off" last weekend, which means there was no SMUW. I had given Terry, Joe and all the trackers the weekend off as well, but Dennis Bolt — my Duck and PAC tracker — as well as Rex Henry (the ACC) did provide their usual material. Since I didn't run it last weekend, I'm running that portion today. Dennis and the whole SMUW crew will be back tomorrow (and with it being rivalry weekend, who knows what we'll see teams trotting out today). First the DT, then the PAC & ACC Tracker…
Welcome to the 2018 Oregon Ducks Uni Tracker. This little project was originally begun way back in 2008-09 by Michael Princip, who retired after several seasons, whereupon the project was continued by Tim E. O'Brien. He, too, retired from the tracking, but the project has been ably kept up by the man who also tracks the Pac12, Dennis Bolt.
Here's this week's Uniform Combo for the Ducks (you can click to enlarge):
You can read about this uniform, and MUCH MORE, by checking out the Duck Tracker here!
• • •
PAC Tracking
PAC-12

More here.
Follow Dennis on Twitter here.
Thanks Dennis!
• • •
ACC

More Here.
Follow Rex on Twitter here.
Thanks, Rex!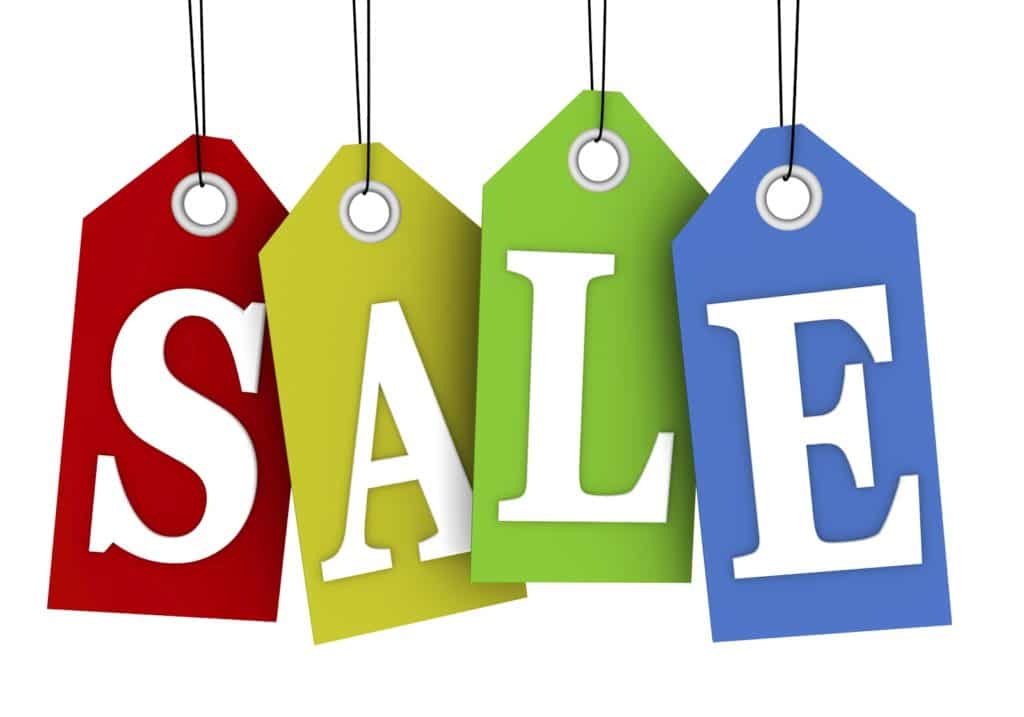 Sale reminders: Paul here. There some bargains to be had over the next few days if you shop wisely:
• Our flex-fit Uni Watch alternate cap, originally priced at $29.99, is only $19.99 from now through the end of Monday. Order yours here.
• Ebbets Field Flannels is running a site-wide sale. From now through at least the end of Monday, you can get 25% off your order by using the checkout code CYBER18. That effectively reduces the price of our Uni Watch classic cap from $49 to $36.75.
• You can get 15% off of our StripeRite socks — and off of everything else on the American Trench website — by using the checkout code BFCM. This discount is available through Monday. (Regarding the socks, we've now sold out of the green design, which means the three-packs are no longer available either. But the blue and black designs are still available.)
You can see all of our other Uni Watch products, including a few that you may have forgotten about, on this handy one-stop-shopping page. My thanks, as always, for your consideration of our products.
• • • • •
• • • • •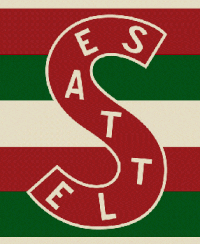 Contest reminder: Paul here, still. Don't forget that I'm conducting a design contest for the potential new NHL franchise in Seattle. Here's the skinny:
• Your entry must include a team name, a primary logo, full home and road uniforms (jerseys, pants, socks, helmets), and an inaugural-season logo that can be worn as a patch. If you like, you can also include secondary logos, an alternate uniform, and a center ice design, but those aren't required.
• You can draw upon Seattle's rich hockey history or start from scratch. Up to you!
• Your designs can be created in any digital or analog medium (Illustrator, Photoshop, crayon, whatever) and can be submitted in any standard digital format (JPG, PDF, TIFF, etc.). You can also create a video presentation, upload it to YouTube, and submit the YouTube link as your entry.
• The files you submit should be named after yourself (PaulLukas.jpg, for example). If you're submitting multiple files, please either number them (PaulLukas1.jpg, PaulLukas2.jpg, etc.) or use some other designation (PaulLukas-homeuni.jpg, PaulLukas-logo.jpg, etc.). Files that don't follow this format will not be considered.
• In keeping with longstanding Uni Watch chromatic policy, entries with even a hint of purple will not be considered.
• Email your entry to Uni Watch HQ (note that this address is just for contest submissions — please don't use the usual Uni Watch email address). If you have more than one concept, feel free to enter as many times as you like.
• Deadline: Monday, Nov. 26, 7 p.m. ET.
The best entries will be showcased in one of my upcoming ESPN columns. Good luck!
• • • • •
• • • • •
Naming Wrongs update: Paul again. After we did the Naming Wrongs shirts for the Bradley Center (in Bucks and Marquette treatments), we had a lot of requests for MECCA shirts, and those are now ready. We have five designs — gold with a court layout, gold with the center-court diamond, green with a green-rainbow stripes, green without the stripes, and grey: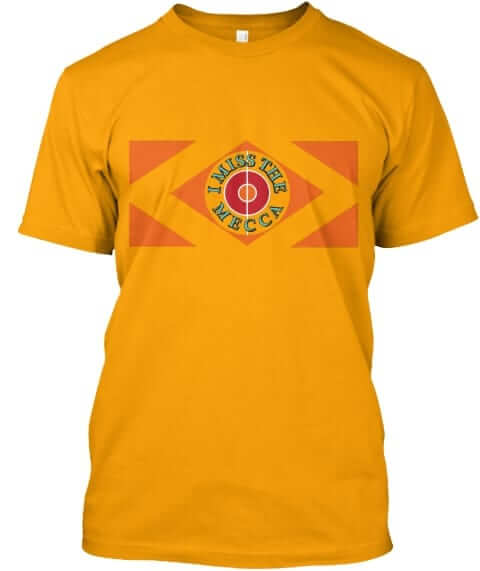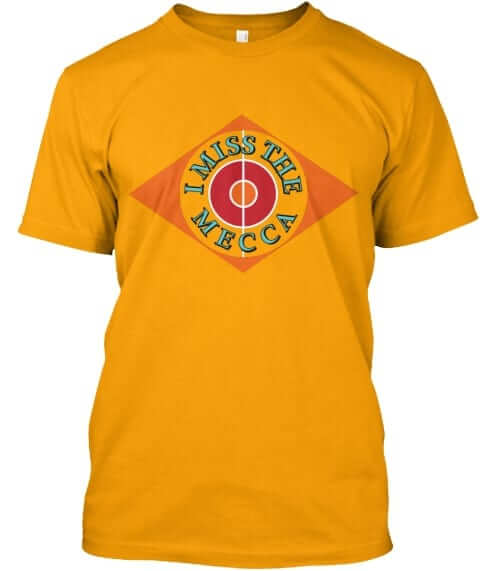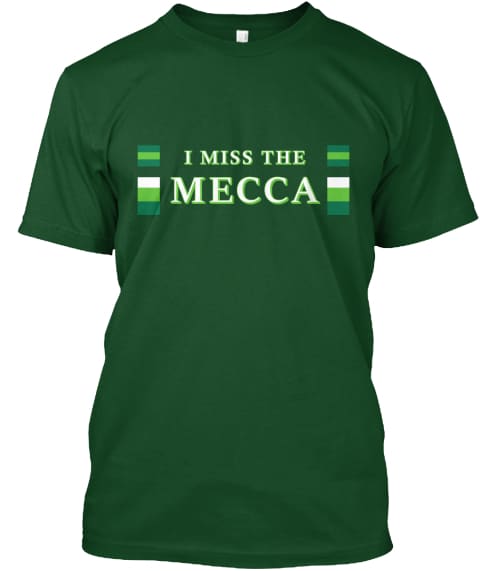 These shirts are now available in the Naming Wrongs shop, where card-carrying Uni Watch members can get a 15% discount. My thanks, as always, for considering our products.
Uni Watch News Ticker
By Phil

Baseball News: Love this old photo of Rickey Henderson in wedding gown white. That uni is perfection (from Goat Jerseys). … Here's a look at some new Seibu Lions alternate uniforms for 2019. Graveyard Baseball explains they combine the past colors of black (1950-1972) and bright blue (1979-2008). "We Are One" is on the new sleeve patch. … More Japanese unis: The Yokohama DeNA BayStars unveiled a throwback uniform for the 70th Anniversary. The BayStars was called TAIYO Whales, when it founded. The throwback uniform will be worn in exhibition game (Mar.10 2019). From @BigDaddy45. … Great shot of baseball legend Babe Ruth shopping for a new wooden console radio while wearing his New York #Yankees road uniform! Bruce Menard notes it's from the 1930's. I'm not sure who's posing with Ruth (I think it could be Bobby Jones, golf great, while B thinks it's possibly Billy Werber).

NFL/CFL News: Oh good. The Philadelphia Eagles announced they're wearing their all-black alternate uniforms for their Week 12 home game against the New York Giants. As far as BFBS jerseys (and pants?) go, these aren't the worst in the league, and one could make the argument that since the Eagles already have black in their color palette, they're not even BFBS. … In case you did not know yet, the name announcement for Halifax expansion team happened on Friday night (from Wade Heidt). … "This was on the Houston Texans FB page; possible decal or patch?" asks Al Gruell. (*Update* It will be a helmet decal.) … Reader/tweeter Ignacio Salazar found this Houston Oilers drink glass gem hiding in the cabinet back at his mom's. 100% guaranteed to make your drinks colder and better tasting. … Check out this 1972 Bears/Cardinals game where at least one player is wearing a road jersey with wrong number style from everyone else (from MBDChicago). … The Bills will be throwing back Sunday against the Jaguars, who will be wearing mono black. … Yesterday, our pal Chris Creamer had a nice article detailing the Calgary Stamps uni history. The Grey Cup is this weekend, and the Stamps will play the Ottawa RedBlacks.

College/High School Football News: Taking a bow in Kenan Stadium Saturday will be UNC Tar Heel slot receiver Thomas Jackson, a former walk-on who displayed over 5 years the same traits that earned his father the nickname "Bulldog" in the late 1960s. Submitter James Gilbert points out he's wearing his dad's number, too! … Temple will be wearing all white today (from Blake Fox). … Tweeter Josh Claywell notes he "didn't know the Colts put their logo on the Indiana state football trophies. Also, that patch in the third photo looks an awful lot like an NBA Finals logo. Also also, Webo is Western Boone."

Hockey News: In what I can only assume is somewhat of a rarity for the AHL's Stockton Heat vs. the San Diego Gulls, a color vs. color game was played. The Gulls wore purple jerseys and socks for Cancer Awareness (from Gregory Smith).


NBA & College Hoops News: In case you missed it, on Wednesday, the Golden State Warriors debuted their 'Classic' jerseys to honor their 1975 NBA championship team. Damn, those are beauties. … The Oklahoma Sooners Women's team debuted their anthracite alternates yesterday (via Paul). The Men's teams also got the anthracite unis. … Good look at the TOSU alternates; here's another (from B Turner).

Soccer News: Who doesn't love mash-ups (besides almost everyone)? Reader Neil Smith writes, "I saw this article on soccer shirt mash ups (combining years' worth of designs into one collage shirt). Hope you find it interesting/useful." … Every sport has its own "ugly" jerseys, but these soccer kit tops may be the worst of all. … Speaking of awful jerseys, Manchester United's fourth jersey has leaked online. … Did Aresenal's new jerseys for next season leak online? … Here are uniforms from Dallas and Utica City FC of Major Arena Soccer League (from Marc Viquez).

Grab Bag: My pal Jimmer Vilk looks to be parting with a ton of his electronic football figures (hey Gene Sanny — has he been in touch with you yet?). Not all of them, though, as he's saving a few to turn into ski jumpers. … While there aren't a lot of ladies in Formula One ranks, there could be a less obvious reason for this than we thought: It's tough for them to fit well into the cars (NYT Link). From Paul. … Reader Jon Solomonson "Stumbled onto someone's post/blog regarding a bowling trip in Japan, and the Etiquette Guide that was distributed to them," He adds, "The characters are very "Speed Racer" like. They have translated it as well."