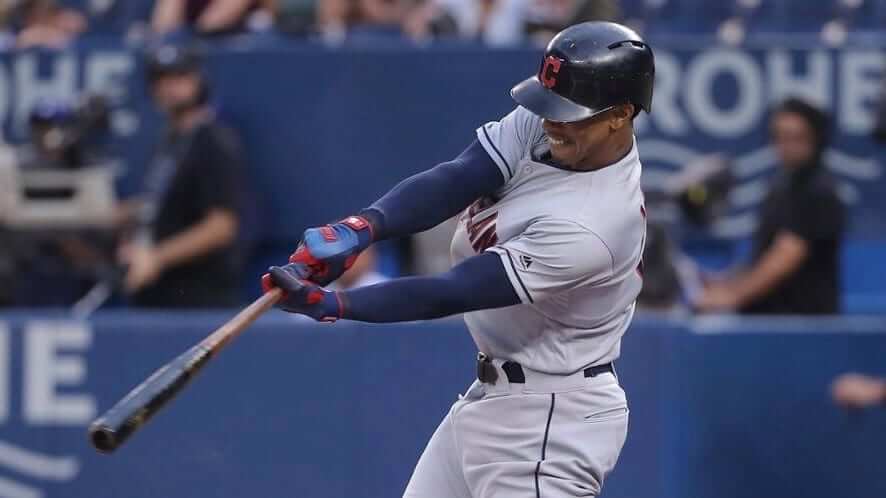 Notice anything different about this photo of Cleveland shortstop Francisco Lindor (shown above), which was taken during last night's Indians/Jays game in Toronto?
If you're an adept uni-watcher, you probably noticed that the Chief Wahoo patch, which usually appears on the left sleeve of Cleveland's road greys, is missing from Lindor's jersey. And it wasn't just Lindor — all of the Cleveland players were Wahoo-free last night, as you can see in this video clip of the game's final play:
According to this AP story, the de-Chiefing is only for the four-game Blue Jays series and was "partially driven" by the failed 2016 lawsuit that sought to prevent the Indians from using their team name and Wahoo logo in Toronto. It's not clear if the team was concerned about further legal action or if it was more a matter of being sensitive to the issues that had been raised, although this story on the team's website suggests that it was the latter. Also, if the move was "partially driven" by the 2016 lawsuit, it's not clear what else was driving it. I emailed a team representative late last night to ask about those issues, and I'll update this post if and when I hear back from him. (Update, 9am: Just heard back, as follows: "What is reported in this story is factual. We're not going to comment any further, though.")
Wahoo, of course, will be mothballed for good at the end of this season, so this four-game benching is just the latest nail in his rapidly closing coffin.
Wahoo wasn't the only thing missing from Cleveland's jerseys last night. They usually use nameplates for their NOBs, but eagle-eyed reader Darrell Dawson noticed that the lettering last night was direct-sewn (click to enlarge):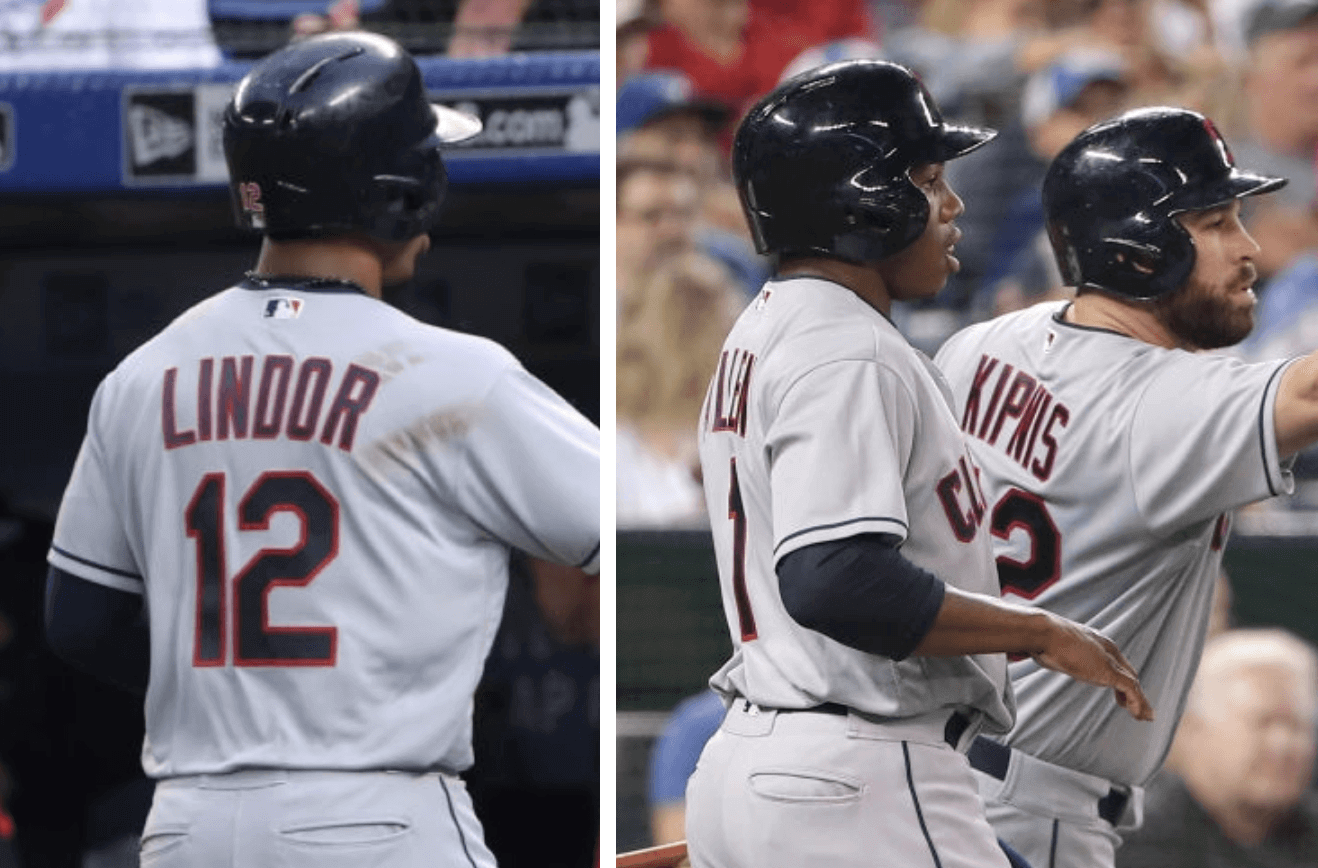 According to Bill Henderson's jersey guide, the last time Cleveland went with direct-sewn lettering was in 1985.
(My thanks to John Sabol, who was the first to notice the missing Wahoo patch last night, and to Phil, who was the first to point me toward the AP story.)
• • • • •
[adrotate group="2″]
• • • • •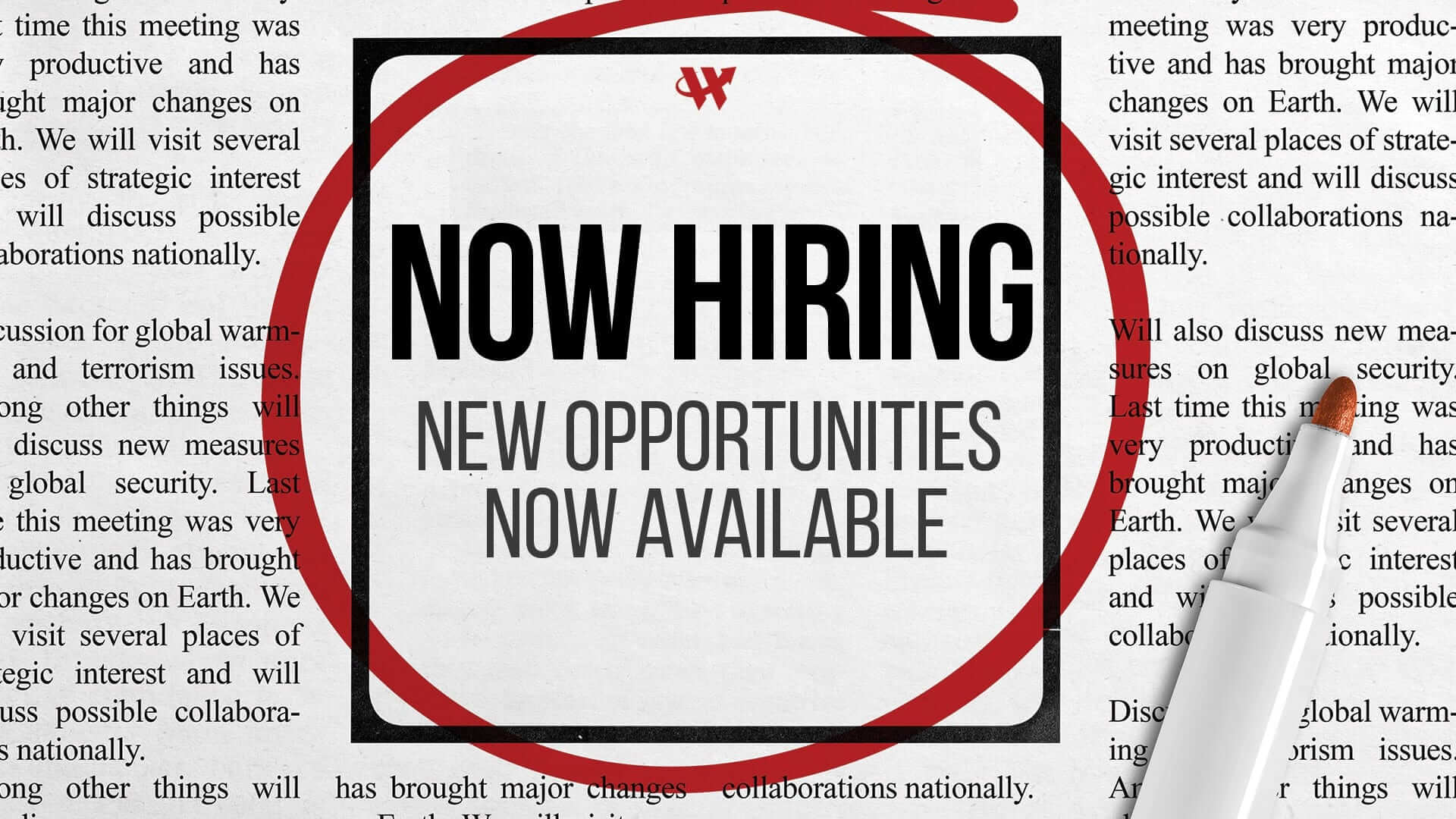 Ticker intern reminder: In case you missed it on Tuesday, I'm currently in the market for a new Ticker intern. The position would require being on Ticker duty on Thursdays and creating the Tickers that appear on Fridays.
Full details are available here.
• • • • •
[adrotate group="2″]
• • • • •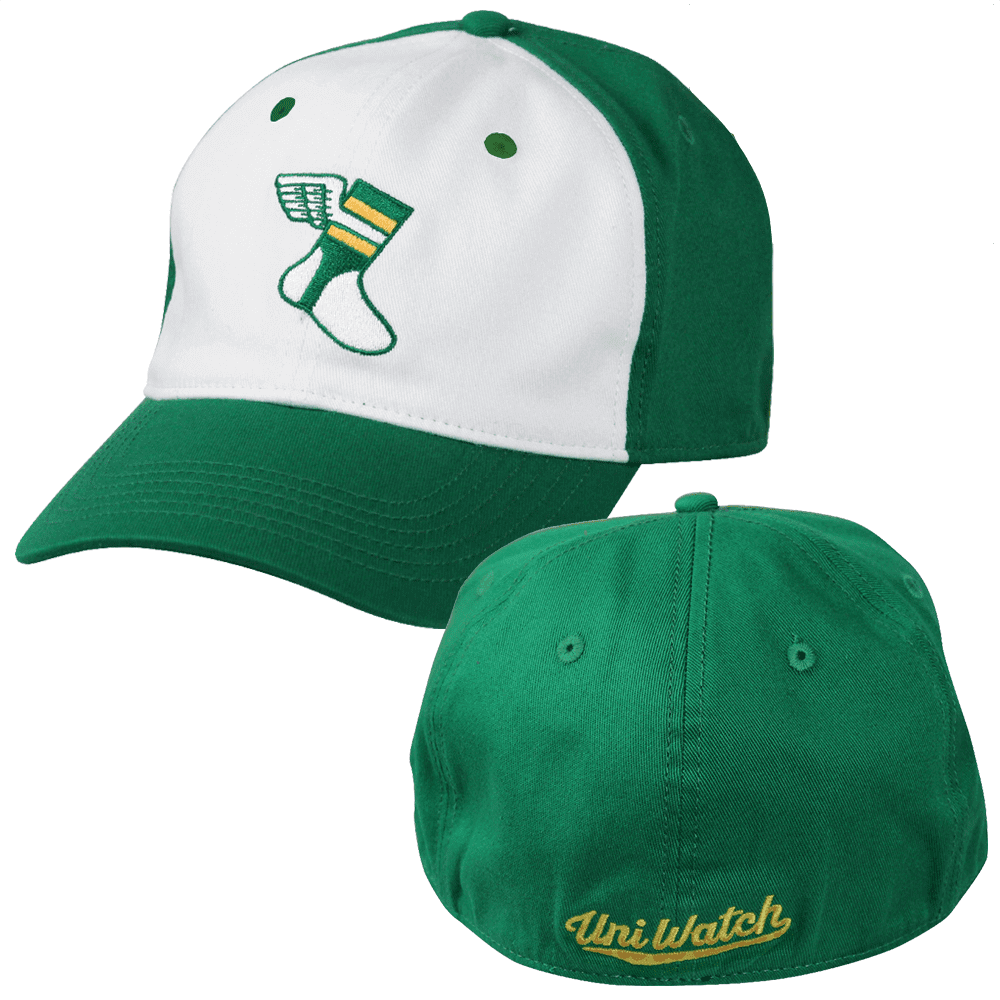 Cap inquiry: So here's something I've been wondering about: We've sold a decent amount of our flex-fit "alternate" cap, but not nearly as many as I had expected based on some of the polling feedback we'd gotten earlier this year. Is there a reason for that?
Just to backtrack for a sec, my thinking with the alternate cap was that we'd basically do the opposite of the classic cap that we're selling via Ebbets Field Flannels. For example:
• The classic cap is solid green; the alternate cap has a white front panel.
• The classic cap is wool; the alternate cap is stretch cotton.
• The classic cap is available in fitted sizes or with an adjustable strap; the alternate cap is flex-fit.
• The classic cap has nothing on the back; the alternate cap has the Uni Watch script on the back.
• The classic cap costs nearly $50; the alternate cap costs $30.
In short, I was trying to provide something for everyone. But the response to the alternate cap, while not bad, has been a lot less enthusiastic than I had expected (and much less enthusiastic than the response to the classic cap, too).
So I'm asking for your feedback: Did I do something wrong here? Did I simply misread the preproduction tea leaves? Something else? Feel free to post about this in today's comments. (And if you want to buy one of these caps, you can do that here.)
• • • • •
[adrotate group="2″]
• • • • •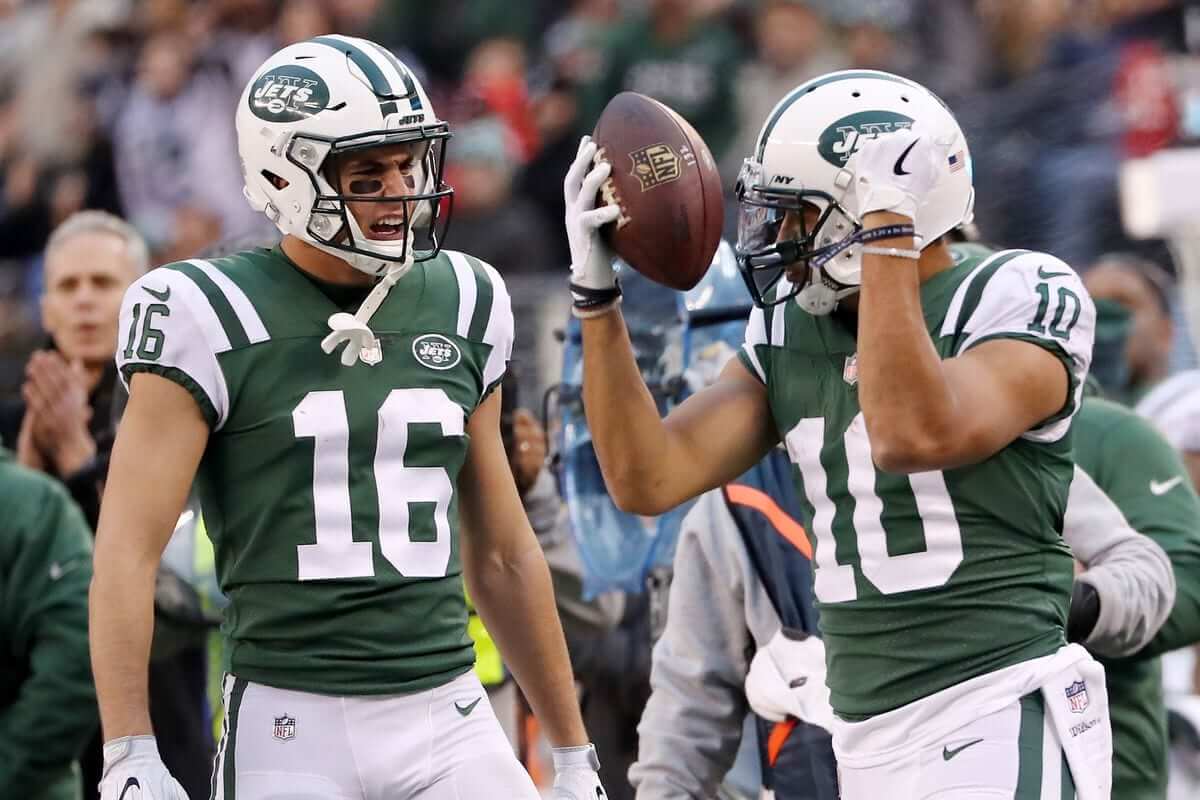 Jets-redesign reminder: In case you missed it on Thursday, I'm running a Jets-redesign contest. Full details here.
• • • • •
[adrotate group="2″]
• • • • •
The Ticker
By Kris Gross

Baseball News: The Orioles are hosting O'stoberfest to celebrate Oktoberfest on Sept. 28. The promotion will include a giveaway ceramic beer stein and "German-style" food (from Andrew Cosentino). … "Over five consecutive games from Aug. 26 through Sept. 1, the Royals wore five different jerseys," says Trent Guyer. "And over a nine-game span during that same time from Aug. 26 through Sept. 5, they never wore the same jersey on consecutive days. If they stick to expected protocol, Friday will be road gray, making it 10 days without wearing the same jersey for consecutive games." You can see the game-by-game breakdown here.

NFL News: The Eagles wore Super Bowl champions patches for last night's season opener against the Falcons. … The Bears won't wear captain patches this season, as they're going week-to-week with team captains (from Zack Pearson). … A Colorado store is selling all Nike gear at 50% off in protest of the Colin Kaepernick ad campaign. … Did you know that former Raiders QB Ken Stabler modified his facemask with a hack saw? (From Matthew Toy.) … Here's a gallery showing all of this season's NFL sideline knit caps. … Vikings QB Kirk Cousins filed a trademark application for "You Vike That!," to be used on T-shirts and such, but the Vikings and the NFL are holding up the application. "It's in limbo until they decide to challenge it or not," explains intellectual property attorney Anthony Verna. … The NFL has a new line of hats showing team logos and the teams' home states. "The Raiders' cap does not have a state, since they will (probably?) be moving from Oakland to Las Vegas in a year," notes Mike Chamernik. "Also, the Giants' hat only has New York, while the Jets' has both New York and New Jersey; the Panthers' cap has both North Carolina and South Carolina; and the Patriots' cap only has Massachusetts."

College Football News: Here are this weekend's uniform choices for Oregon, TCU, West Virginia, South Carolina, Colorado, North Carolina, Virginia, Virginia Tech, Appalachian State, Texas State, Tulane, and Stony Brook (from James Gilbert, Sean Welsch, Ethan Dimitroff, and Phil). … These are some sweet helmets for Western Illinois (from Jack). … Here's the reason Marshall has black collars on their jerseys (from Brice Wallace). … Apparently Burt Reynolds was responsible for the Florida State uniform redesign. More info here (from Griffin Smith and Phil). … Speaking of Reynolds, great spot by Eric Stangel who noticed a mid-scene number font change on Reynolds's jersey during The Longest Yard. … The NCAA's new uniform regulations mean more lectures on uniforms (from Chris Mycoskie).

Hockey News: Lightning goalie Louis Domingue's new mask pays tribute to the team's past. The design features depictions of former Lightning greats Vincent Lecavalier and Martin St. Louis (from Wade Heidt). … New uniforms for Vermont (from Nate Rathjen).

College Hoops News: Here's our first look at new uniforms for South Alabama (from Clint Richardson). … New Butler jerseys have slogan and former coach Tony Hinkle's initials on the inner back hemline (from DB).

Soccer News: The UEFA Nations League unveiled a gorgeous new logo yesterday (from @tasty_magic). … France played their first game since winning the World Cup, and they debuted their new crest and winner's badge (from Gregory Mascrier). … MLS will use white and gold balls in September to promote awareness for childhood cancer (from Josh Hinton). … Also from Josh, Barcelona's 2018-19 third kit has leaked. … San Antonio FC will pay tribute to the San Antonio Thunder with these warmup tops tomorrow (from Aaron Zamora). … An artist spent 750 hours creating a mural on Everton's team history (from Ryan).

Grab Bag: Pro golfer Rickie Fowler wore yellow shoes yesterday to pay tribute to a friend who recently passed away (from Griffin Smith). … Texas volleyball had NOB inconsistencies last night (from Robin Murphy). … Champion, the old-school sports brand, is getting into esports uniforms. … The Washington, DC police are switching their uniforms from light blue to navy blue (WaPo link). … With Serena Williams being told she can't wear her catsuit at the 2019 French Open, some designers have come up with some proposed outfits for her (from Phil).