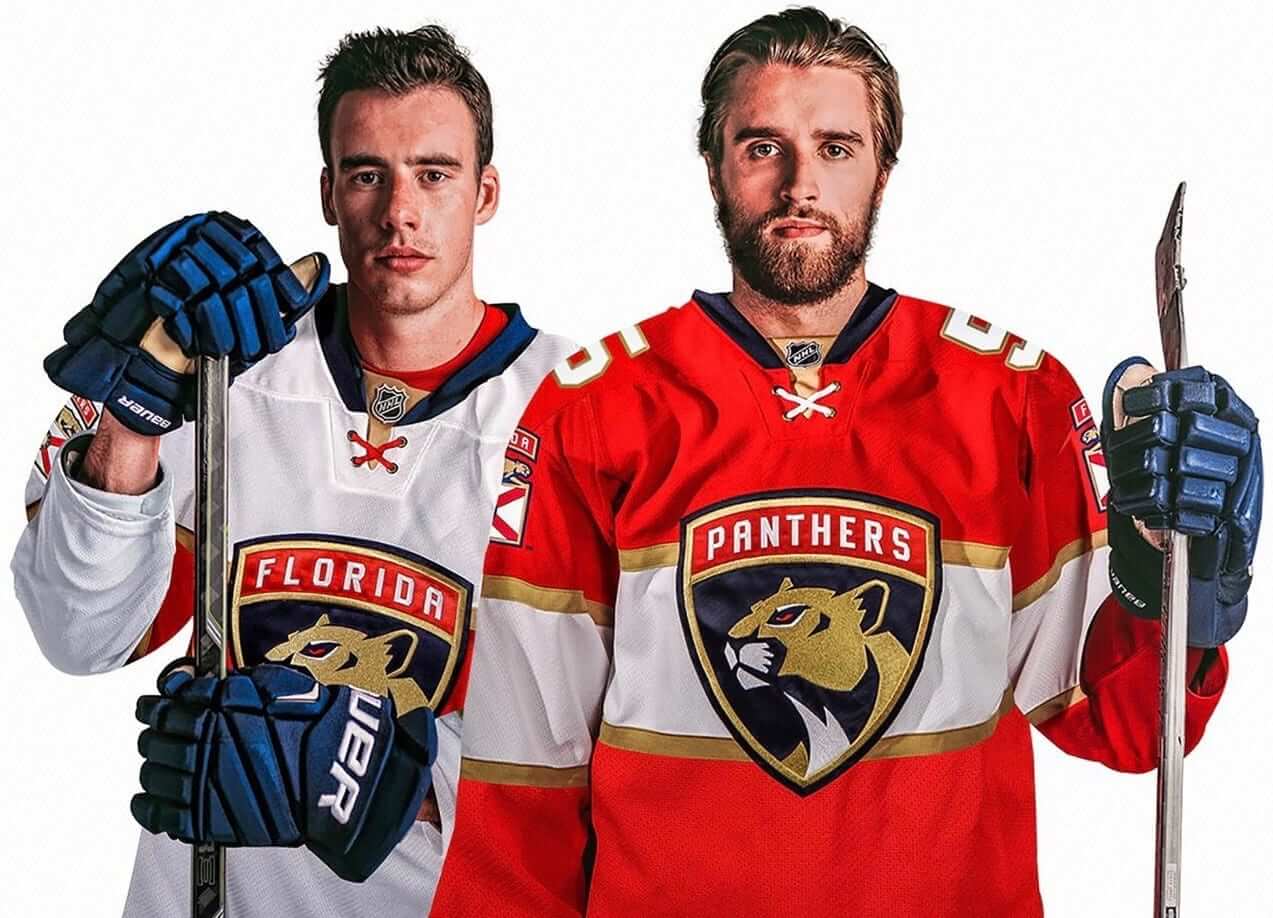 Click to enlarge
The Panthers unveiled their new uniforms last night. I like them. You can read why in this ESPN piece, which went up last night.
The unveiling was in Florida; I covered it from Brooklyn. I sometimes cover uniform unveilings in person (last spring, as you may recall, I took a little Rust Belt excursion for the debuts of the Bucks' new logo and then the Browns' new uniforms), but more often I stay put and handle things from Uni Watch HQ. There are two reasons for this:
1. Being at an unveiling in person doesn't always result in better information or visuals. The setting is often more hectic, which can make it difficult to write, and the logistics can be unpredictable (there's nothing worse than covering a live event and hearing, "We're having a little trouble with the WiFi"). True, I can sometimes talk to an athlete or team official if I'm at the unveiling event, which can be useful, especially I have questions that weren't addressed in the team's press release. For the most part, though, I feel like I can usually do at least as good a job by streaming the video of the event, or even just by looking at the press photos and/or mock-ups.
2. Travel budgets are tight, so I don't like to ask ESPN to let me get on an airplane unless there's a really good reason for it. Basically, I don't want to use a bullet if I don't have to. (I was actually planning to do this for the Diamondbacks' unveiling last December, because I knew the uniforms were going to be very unusual and thought it would be good to see them in person, but I had some personal business that prevented me from traveling on that date.)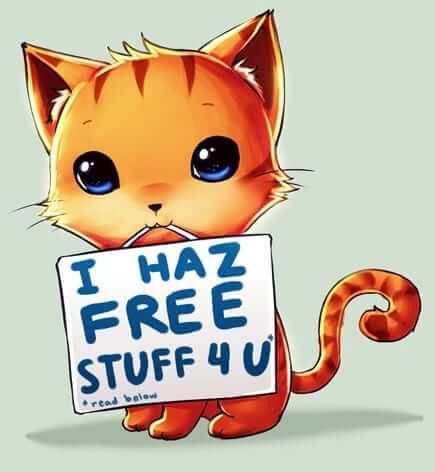 I mention all of this because something new has been happening: On two different occasions in the past month, a team (the Panthers) or league (the CFL) has offered to fly me to their city for an unveiling event. I've had teams and leagues encourage me to attend their unveilings before — that happens semi-regularly — but these are the first two times anyone's ever offered to pay my way.
I'm not the only uniform writer on the receiving end of these offers. In one case, Phil was also offered a free trip. And over on SportsLogos.net, Chris Creamer's piece on the Panthers' new uniforms includes the following: "Full disclosure, the Florida Panthers did cover the expenses of my trip to Sunrise to attend this event."
The Panthers extended that same offer to me, but I declined it. As I explained to them, ESPN, like most serious media outlets, forbids its writers from accepting free travel and lodging. There are some outlets I know of that won't work with a writer who's ever accepted these types of freebies. (A few years ago, for example, I was doing a story for The New York Times and had to sign a statement affirming that I'd never accepted free travel as part of a story. It was a new rule they were enforcing after questions had been raised about some of their writers going on junkets.)
The reason for these rules is, I hope, obvious: A journalist who accepts largesse from a source is, almost by definition, compromised. Access should never come gift-wrapped with a bow on top. No matter how sincere or principled your intent, you end up feeling some goodwill toward the people who are footing the bill and treating you nicely, and those people start feeling like friends and partners, not as the subjects of a story you're working on. And of course you don't want that spigot of nice treatment from those people to stop. All of which inevitably has an effect on your reporting.
I don't mean any of this as a criticism of Chris C. for accepting the Panthers' offer. He's a completely independent operator, with nobody like ESPN to underwrite his travel expenses. I think his public disclaimer about having accepted the free travel is a solid gesture of transparency and accountability. It's not a perfect solution to the problems I just outlined (it would be easy for that type of disclaimer, if repeated many times over months and years, to become a rubber stamp that ends up having very little meaning or power, sort of like the surgeon general's warning on cigarettes), but it's a good middle ground, and it puts teams and leagues on notice that Chris's first responsibility is to his readers.
But here's my real concern: There are parts of the media world — parts that are not taken seriously as journalism — where these types of freebies are fairly common, especially in the realms of celebrity gossip, fashion, lifestyle, travel, food (sometimes), entertainment (sometimes), and probably a few other categories I'm forgetting. Magazines and websites that cover those industries often have very symbiotic relationships with their sources and end up serving as little more than mouthpieces or extensions of the publicity hype machine.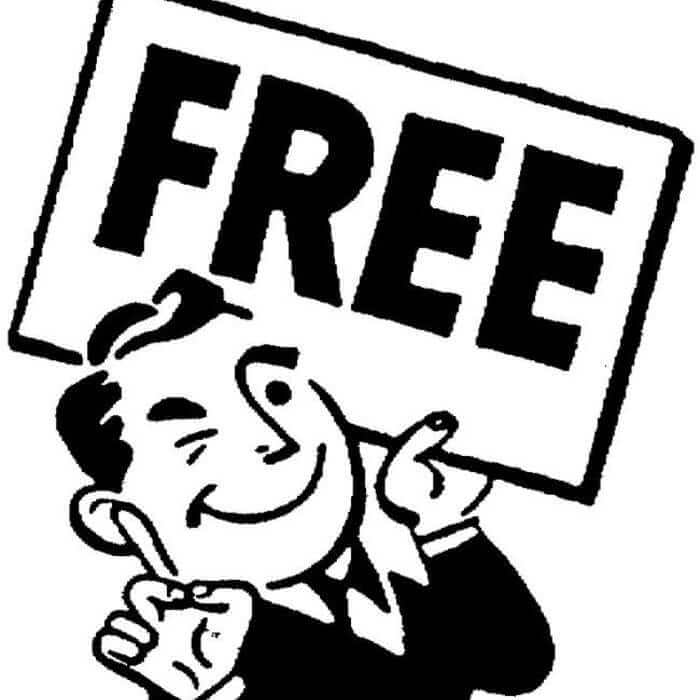 All of which leads me to this: On the one hand, I'm glad that teams and leagues are taking their unveilings seriously enough — and taking Uni Watch seriously enough — that they're willing to pay to have me there. On the other hand, I sure don't want them to start thinking of their uniform programs, and the media coverage of those programs, as being in any way akin to those other industries I just mentioned. A team would never provide a beat writer's airfare (that's the newspaper's responsibility), so why should they provide mine? The whole thing is unsavory, and I think it's ultimately bad for the uni-verse, because it treats our beat like fluff, instead of like a serious beat covered by serious journalists.
All of this has me wondering once again if the uni-verse is becoming more and more like the fashion world. Hope not. I believe in transparency, so I'll keep you posted if I receive any more offers like this.
Update, 9:30am: Chris Creamer has sent me a quote/comment/etc. to add to the discussion, as follows:
I understand the concerns one may have with a journalist accepting free travel in exchange for story coverage. I share some of those concerns, and up until the last few weeks I personally had footed the entire bill for all of my trips to cover an unveiling. I set conditions with the team or league before finalizing these plans, the most important of which is that they do not get any say over what we write about in the post(s), and of course the full disclosure disclaimer you mentioned. It's far from perfect but it addresses some of what would be my main concerns as a reader.

The entire reason I make the trip rather than staying home — home is nice, I don't mind staying there too — is that it allows the opportunity to get very detailed information and photos that only "uni-nerds" like us would ever notice. (It's not uncommon during my interviews that the answer begins with, "You're the only one who would ask about that!") The ultimate goal is to get as much information as I can get in order to put together a piece I know the reader will enjoy.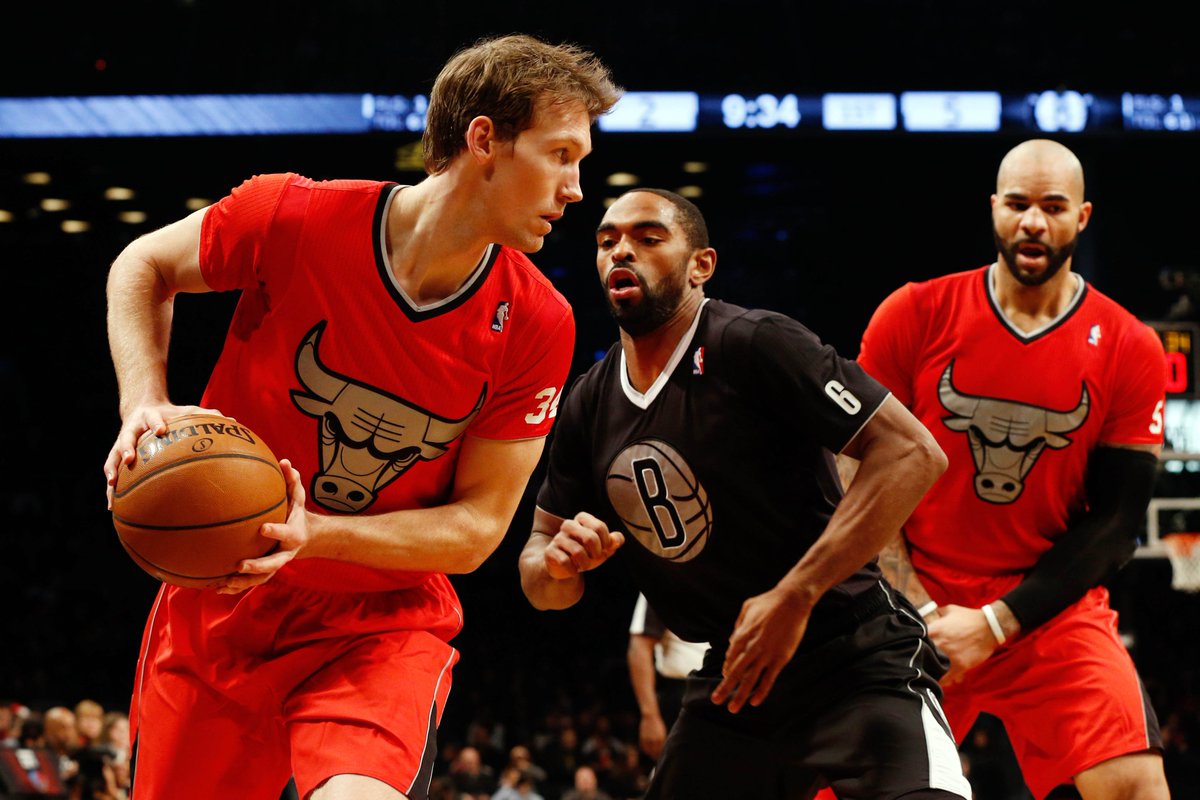 • • • • •
Click to enlarge
Friday Flashback: Earlier this week I had the scoop on the NBA's 2016 Christmas uniforms. My weekly Friday Flashback column on ESPN follows up on that by looking back at how the league has handled Christmas uniforms in years past (including the unfortunate "Big Logo" set from 2013, shown above). Check it out here.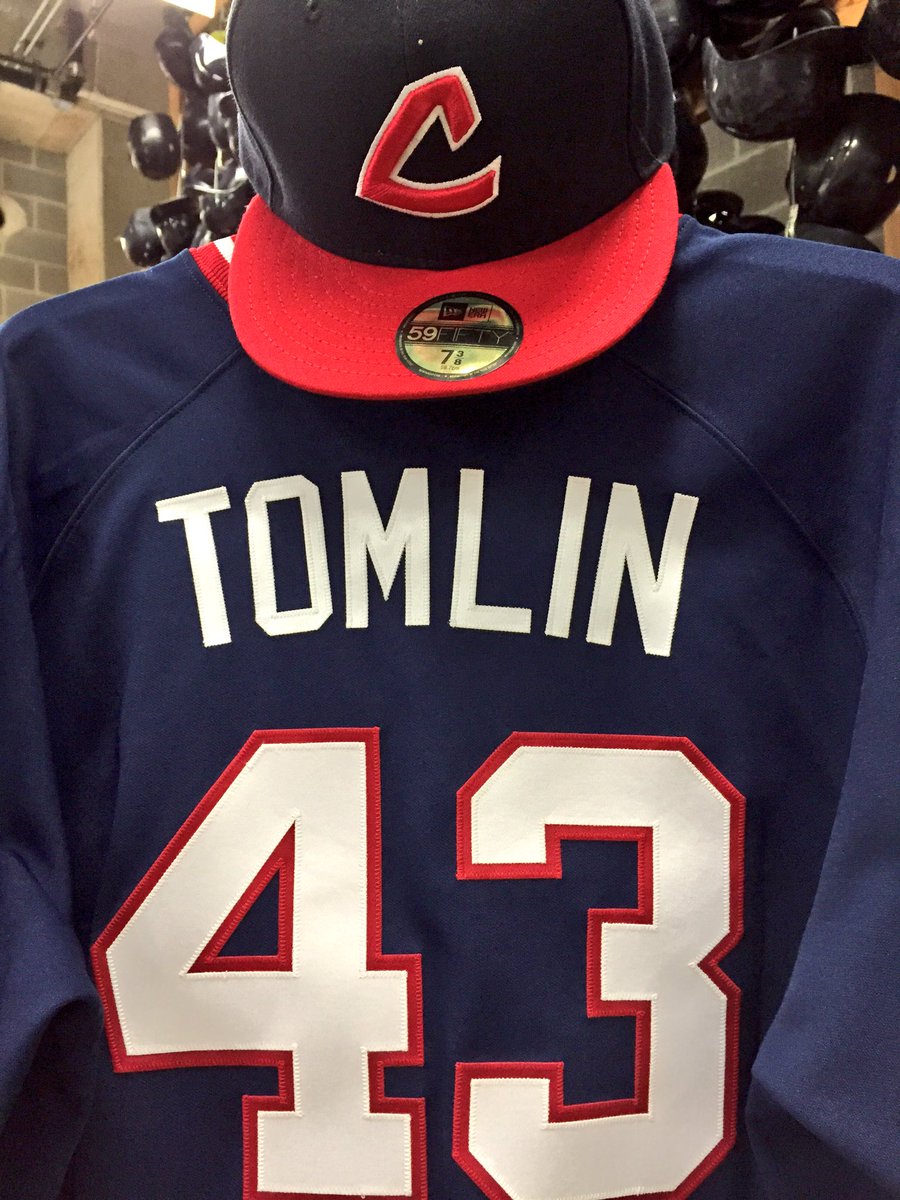 • • • • •
Annals of modern illiteracy, Vol. 973: The Indians and Royals will be playing a throwback game tomorrow at Progressive Field I still call it the Jake. KC will be wearing powder blues and Cleveland will be wearing the navy uniform you see above. Here's how it will look from the front.
The good news is that they're including the bicentennial patch that the Indians wore in 1976. The bad news is — well, see for yourself: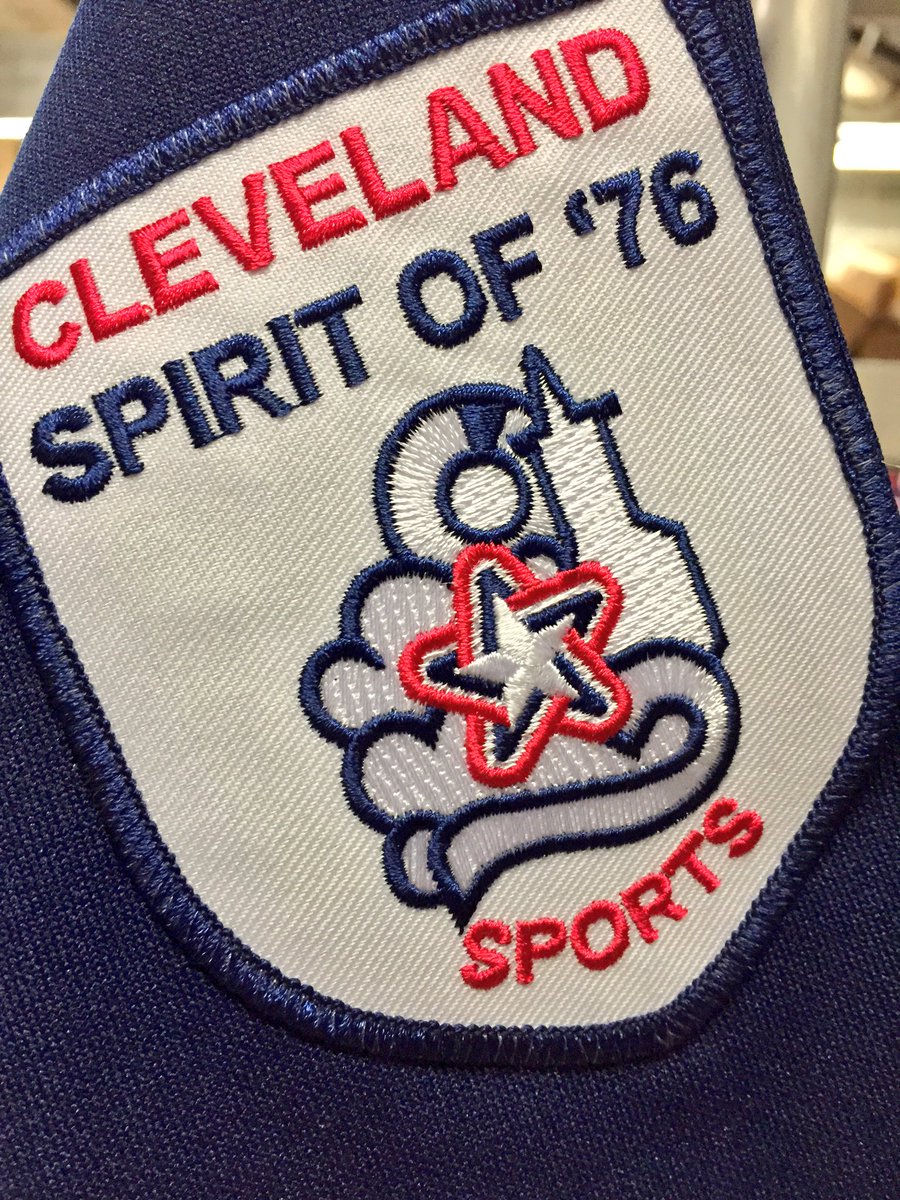 A classic apostrophe catastrophe — sigh. (For those unfamiliar with the problem, look here.)
And how did the patch actually look in 1976? Here are two examples — one from a game-used navy jersey and one from a game-used red jersey: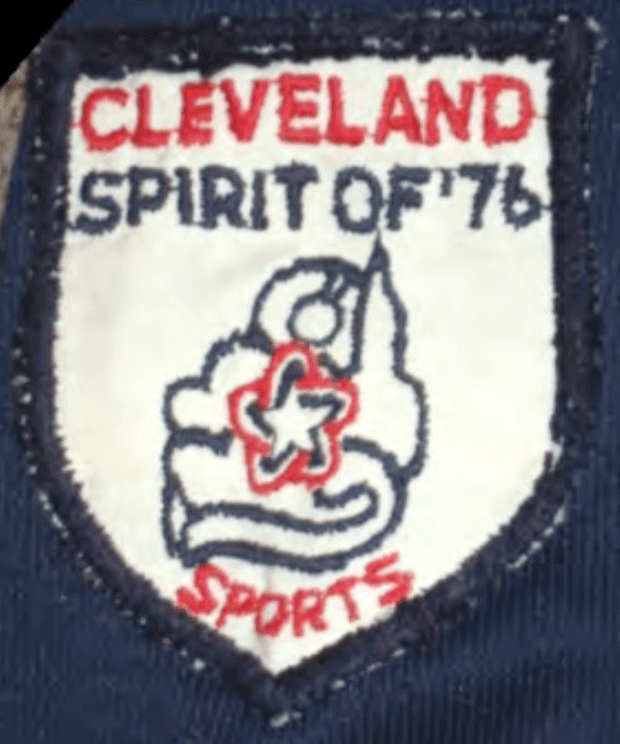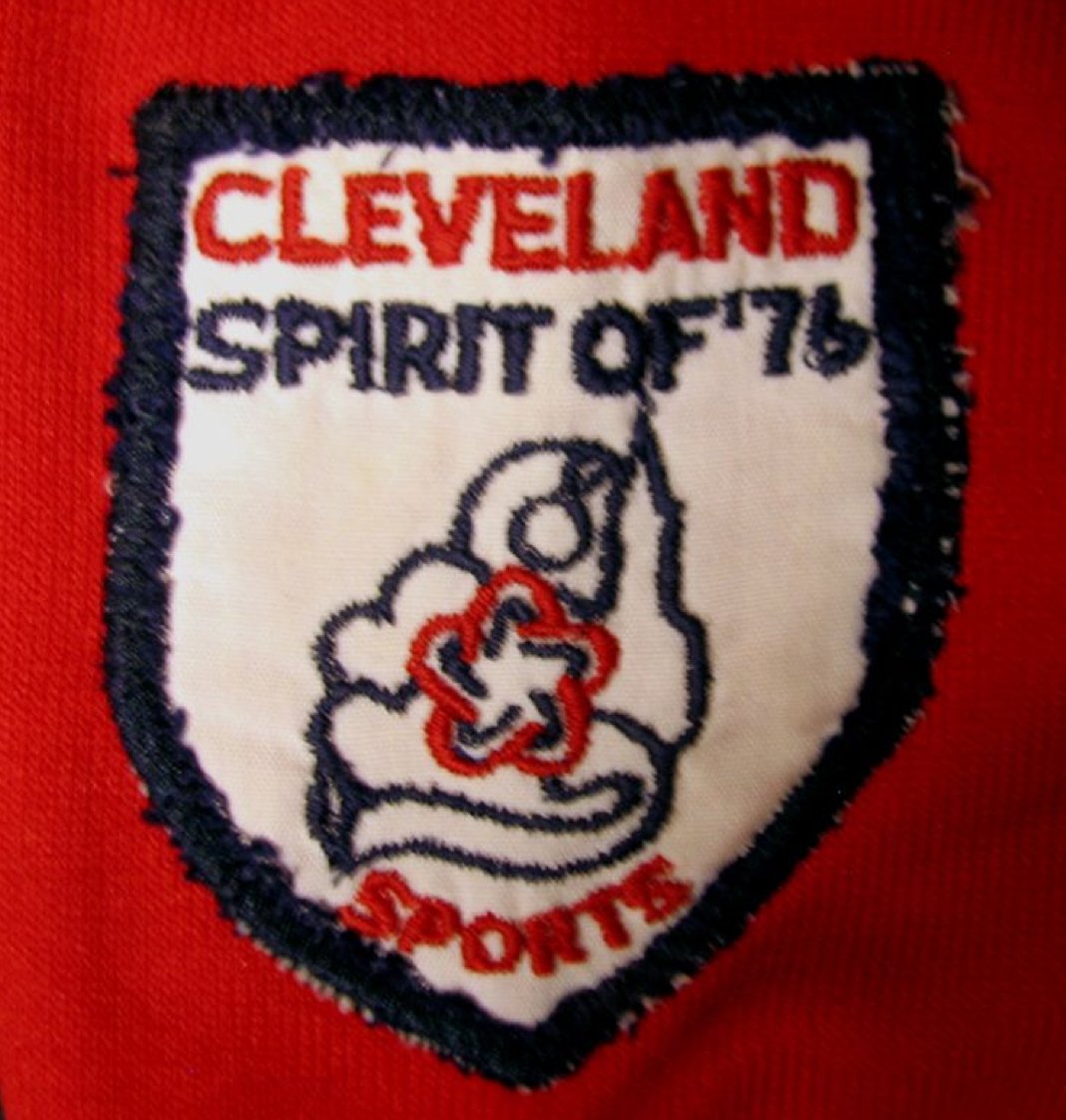 Interesting to see how cheapo those original patches appear to have been — not many threads per inch. The throwback repro is actually a much higher-quality patch. But they ruined it by botching the apostrophe.
The Orioles were unavailable for comment.
• • • • •
Membership update: Reader RC Courtright may have set some kind of record yesterday. He placed his order for a membership card based on the Panthers' new home jersey yesterday afternoon — several hours before it had even been released! As you can see at right, we quickly accommodated him.
I have one more slot open on the current batch. So as soon as we get one more order, I'll get this batch printed, laminated, and shipped.
As always, you can order your own custom-designed membership card here, you can see all the cards we've designed so far here, and you can see how we produce the cards here.
• • • • •
Uni Watch Hit Parade:
This week, due to a random reference not worth explaining, I've been listening a lot of songs by the 1980s indie-rock group Game Theory, especially their 1986 album,
The Big Shot Chronicles
.
The band's frontman, the late Scott Miller, has serious devotees who consider him to have been a pop songwriting genius. I was never in that camp (I always found Miller too inconsistent, and he had a weakness for certain songwriting tropes that he leaned on too often), but Game Theory definitely nailed it on a handful of tunes. Here are the ones that I've been particularly enjoying this week:
• • • • •
The Ticker
By Mike Chamernik

Baseball News: The Kansas City Star put together a gallery where readers can give a yay or nay to 10 unis the Royals wore over the years (from Trent Guyer). … Yankees P Michael Pineda had a couple of shiny spots on his belt last night. Here's another look (from George Falkowski). … Michigan football coach Jim Harbaugh wore a Hank Aaron jersey while hosting a football camp in Atlanta yesterday (from Douglas Ford). … The uni-verse is largely negative towards two-in-one stirrup socks, but how about two-in-one socks-and-sandals? (From Jason Reed.) … The West Michigan Whitecaps will wear jerseys for Zombie Night next Saturday. … The Astros used to have a star on their stirrups (from Pro Football Journal). … The Forest City Owls, a summer collegiate team in North Carolina, have tequila sunrise jerseys and American flag jerseys (from Timothy Phillips). … Mariners closer Steve Cishek's left stirrup loop came loose again last night. That's at least three times this season that this has happened to him. Get that guy some athletic tape! … Eastern High School in New Jersey wears rugby-style hoop-striped jerseys (from Michael Driscoll).

NFL News: The Eagles took their name from the Blue Eagle symbol of the National Recovery Administration during the 1930s (from @Univers47). … ESPN created personal logos for 10 NFL players. Most of them were pretty clever, like the ones for Odell Beckham, Jr., and Darrelle Revis. A few were a bit obvious. … Packers WR Randall Cobb said that he won't wear a microphone during games anymore. He said a battery pack caused an injury.

College Football News: Miami's new practice jerseys have a retro touch. There's obviously the lettering, but the block numerals evoke memories of the powerhouse teams of the 1980s (from Joe Wingard). … Here's a good history of BYU uniforms. The Cougars look so good in royal blue. They should never stray from it (from @Cougar_Center). … Also in that BYU gallery, Matthew Toy spotted an odd-looking facemask.

Hockey News: The Coyotes will unveil a 20th-anniversary patch at an NHL Draft viewing party on June 24 (from Joe Farris). … Also, the Coyotes' new AHL team in Tucson will be known as the Roadrunners. Delightful!

NBA News: Warriors coach Steve Kerr shattered his clipboard out of frustration during Game 1 of the Finals last night. [Imagine what he would have done if they had lost! "" PL] … The Oakland Raiders bought a full-page ad to wish the Warriors luck in the NBA Finals. … The Santa Cruz Warriors planned to wear several Golden State Warriors-inspired fauxbacks this season before the D-League nixed the idea. … Chris Howell's wife made Warriors-colored cookies, and Sean Spitzer found that Ohio bakers are producing Cavs-themed cookies. … A Redditor put up a Cavs tree for the Finals. … Cavs G Matthew Dellavedova inked a shoe deal with Peak. He'll even get his own signature shoe. … Pacers F Paul George will be on the cover of NBA 2K17. … Not uniform-related, but the New York Times caught up with 99-year-old Minneapolis Lakers coach John Kundla, who still watches basketball. … New NBA Draft caps for the Kings and Pistons. … GOP presidential candidate Donald Trump apparently thinks the Warriors play in San Francisco.

College Hoops News: North Carolina freshmen received their jersey numbers. We can assume Tony Bradley, as pictured, will wear a JrOB jersey: Larry Drew II went RNOB a few years ago (from James Gilbert). … New court for Wisconsin. … Buffalo will receive these rings for winning the MAC title (from @ScottyBeats86).

Soccer News: Atlético Madrid's Juanfran missed a big kick in the penalty shootout in Saturday's loss to Real Madrid in the Champions League final. Afterwards, he wrote a heartfelt letter to the fans, thanking them for support. His jersey sales have increased eightfold and he is now the team's best seller. … Thom Gibbs ranked the 48 home and away kits for the teams participating in Euro 2016. … Manchester United's new kit may have leaked (from Joe Mislan).

Grab Bag: Here's a good history of how watch manufacturers have become so intertwined with Olympic sporting events (from Drew Stiling. … PGA Tour golfer Kyle Reifers wears some exceptionally large advertiser logos (from Douglas Ford). … Wal-Mart is bringing back its 1990s "Smiley" logo to some stores. … Two lifestyle apparel company notes from Tommy Turner: Under Armour named fashion designer Tim Coppens creative director of its new Sportswear division, and Nike, Adidas, and Converse are all launching gay pride apparel lines. … NASCAR driver Brad Keselowski lost eight pounds during the 600-mile race at Charlotte. "Keep in mind that drivers today are wearing a more breathable Nomex that was introduced in the last 15 years," says David Firestone. "I'd love to know how much he would have lost with the older version."