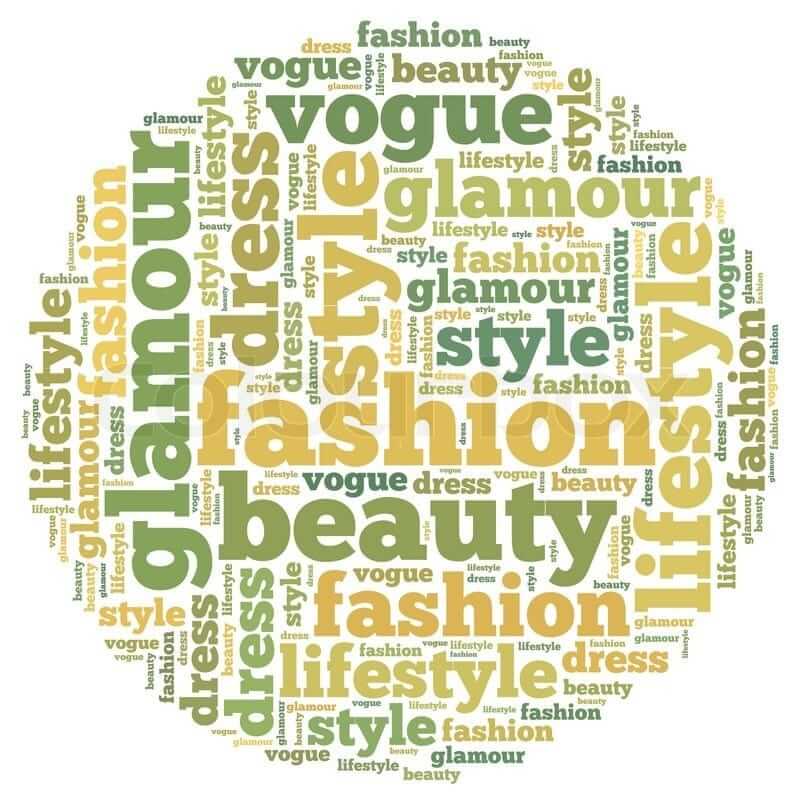 Later this month I'm going to be participating in a panel discussion about uniforms. The organizers who invited me asked if the event could also include a "fashion show," where they'd bring out some players wearing various uniforms and I'd assess them. I told them I was happy to assess uniforms but that I wouldn't participate in anything described as a "fashion show." They agreed not to call it that, so we're good.
I've been having that same basic discussion for years. Almost from day one, people have tried to categorize Uni Watch as being about "fashion." I myself have often been described as a "fashion writer" or an "arbiter of sports fashion." Back in 2005, an ESPN headline writer even referred to me as "Mr. Blackwell."
I've always pushed back against this (although it was too late for me to get that headline changed). For one thing, I want Uni Watch and the larger uni-verse to be taken seriously — that's why I created Uni Watch to begin with, after all — and fashion writing, rightly or wrongly, tends not to be taken seriously. I knew from the start that Uni Watch and I would become marginalized and trivialized if we were associated with fashion, so I've always tried to nip that in the bud whenever possible. When newspaper writers ask to interview me, I always ask if they're writing for the fashion section of the paper. If they are, I politely decline the interview request. If you go to this website's "About" page, you'll find that the second sentence begins, "It's not about fashion," which I put there as a pre-emptive move.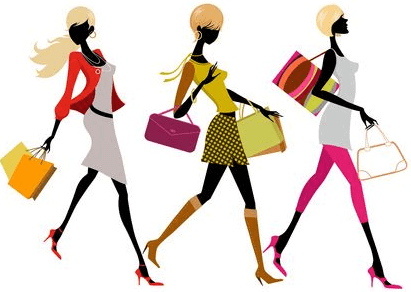 As I've been explaining to people for years, I don't write about fashion; I write about design. That's not just a matter of semantics — there's a real difference. Fashion, by definition, is always changing "" certain trends come and go, and they're meant to come and go, because that's how the fashion industry gets people to keep buying things. A certain color or style is "hot" one day and "soooo last week" the next. Design, on the other hand, is intended to be functional and built to stand the test of time. Some design styles may be associated with certain eras, but good design is still considered good design (and bad design is still bad design), even if it's no longer contemporary. Design styles may change, but the standards of what constitutes good design generally do not. And when we're talking about uniforms, we're generally talking about design.
Or at least that's what I've always said.
Recently, though, I've had to re-examine that position. For starters, a hefty percentage of the uniforms currently being released, especially at the college level, are clearly not meant to stand the test of time. They're meant to be used for one or maybe two seasons, or in some cases for one or two games. The strategy appears to be "Get in, make a splash, get out. Repeat." Which is exactly how the fashion world works.
You already know why things are working that way: our increasingly short-attention-span society, the degree to which jersey sales now drive what we see on the field, blah-blah-blah. But whatever the reason, the net effect is that we're seeing more and more uniforms that are clearly geared for the trend of the moment. First every team had to have a black uniform; then every team had to have a grey uniform; now we see more and more teams using neon or fluorescent colors; and so on.
It's hard to imagine any of these trends resulting in a uniform that goes on to be considered a modern classic. On the contrary, I'm fairly certain we'll look back at most of them in a few years and say, "Boy, what were they thinking?" Or maybe we won't bother to look back at them at all, because we'll be too busy looking at the latest uniforms being released. Again, that's exactly how the fashion world works: Never mind what we did yesterday "" check out what we're doing today!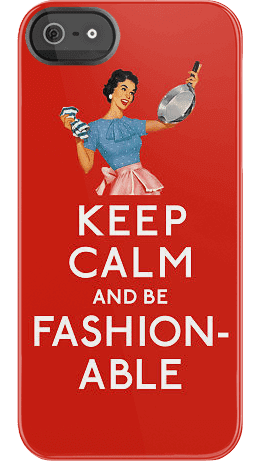 One result of this is that it's increasingly difficult for me to apply design standards to today's uniforms. If I say I don't like a certain uni, my younger readers ridicule me for being "too old" or "stuck in the past." I've also been told that my tastes are "too white." This too is very much like the fashion world, which tends to be factionalized by demographic tastes.
Unfortunately, that's where the comparison breaks down. In the fashion world, different demographic groups (tweens vs. adults, blacks vs. whites, men vs. women etc.) can have their own fashion tastes catered to. But there's only one sports world, and we're all stuck with it, which means that what looks fashionable on the field to some fans will look laughable to others.
I'm still going to push back against Uni Watch being associated with the word "fashion." But if the uni-verse keeps going like it's been going, I'm going to have a harder time making that case.
•  •  •  •  •
Travelogue follow-up: Big thanks to everyone who had such nice things to say about Tuesday's travelogue entry. I always feel slightly guilty about posting the travelogues, because they seem a bit self-indulgent, but then they're always well-received, which is very gratifying. Thanks again.
Anyway: One of the photos from the trip showed me getting very close to a very tame gull on the Canadian side of Niagara Falls. Reader Keith Stokes took a few Photoshop liberties with that image, as you can see here (click to enlarge):
• • • • •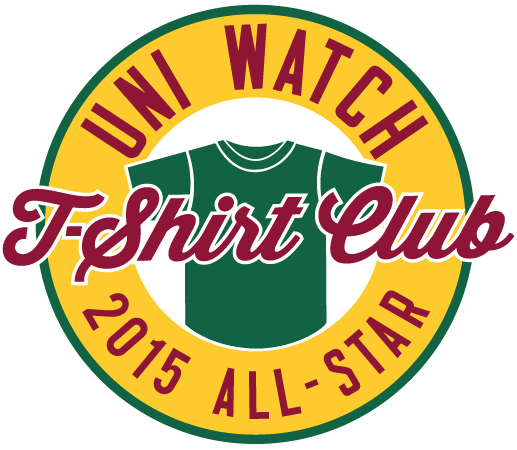 T-Shirt Club prize reminder: Remember, if you ordered all 12 T-Shirt Club designs, you need to send me proof in order to qualify for the "Collect 'Em All" prize, which is an embroidered patch of the logo shown at right. (I was notified yesterday that the patches are done and are now being shipped to me. I'll share a photo once I receive them.) Here's what you need to do:
1. Either (a) take a photo of all 12 shirts or (b) take screen shots of the 12 "Your order has been received" emails that you received from Teespring.
2. Send the photo or the screen shots to TshirtClubProof@gmail.com (not to the regular Uni Watch address, please).
3. Be sure to include your shipping address, so I know where to mail your patch.
Meanwhile, many of you have asked about the reprint of the tequila sunrise shirts. I'm told that we should all be receiving emails with tracking numbers today. Thanks for your patience.
Finally, in case you missed it in the lead-up to Thanksgiving, we've launched three new shirt designs for the holidays. These are not technically part of the Uni Watch T-Shirt Club (no sleeve patch, no month designation) but are very much in keeping with the spirit of that project. There are three base designs, each of which is available in three colors (black, grey, and white) and three styles (short-sleeved, long-sleeved, and sweatshirt). Here, click to enlarge: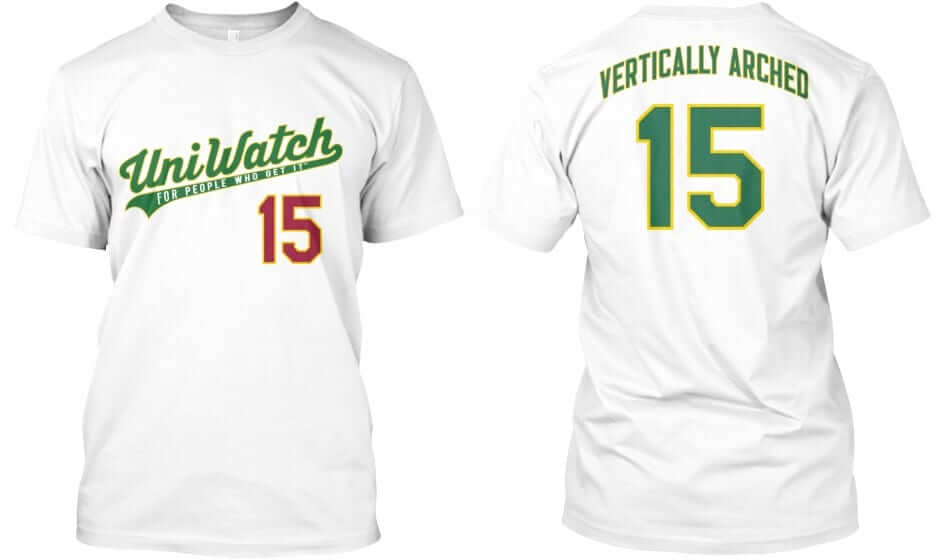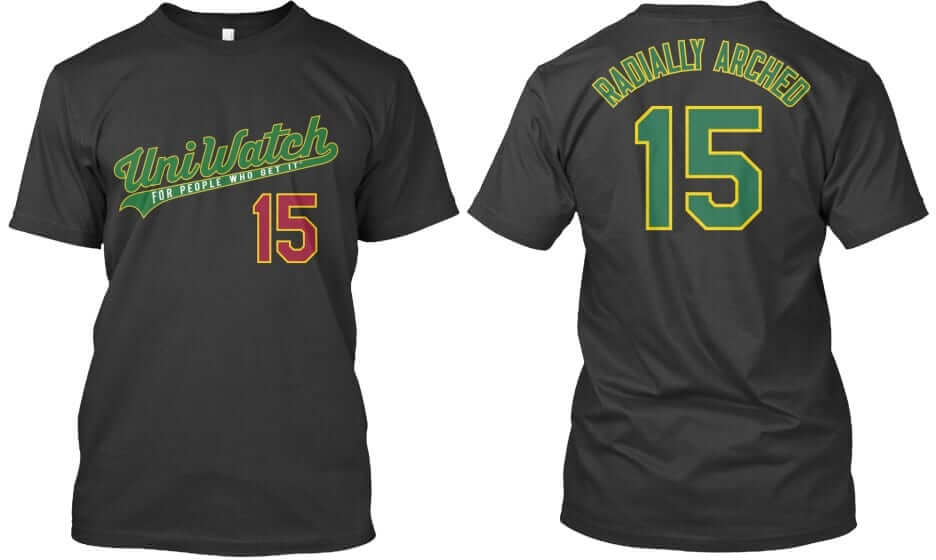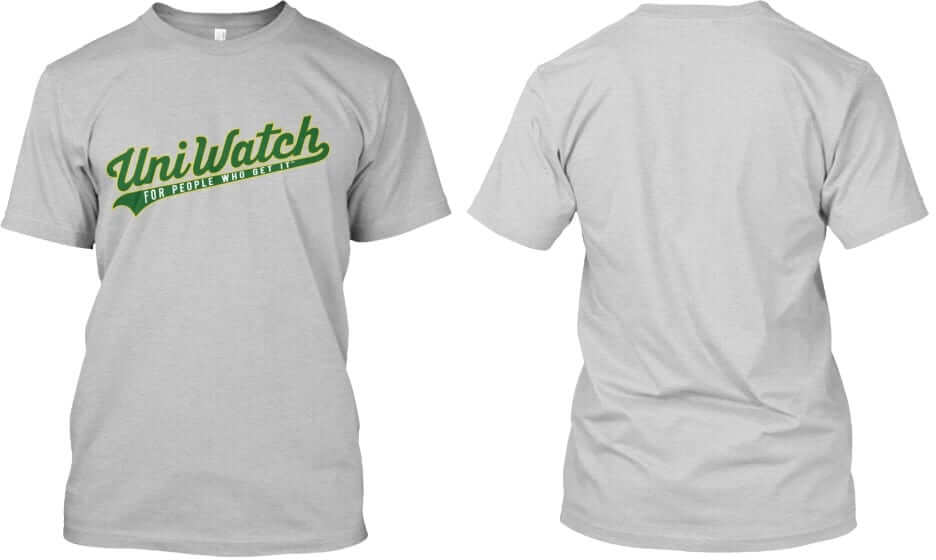 Again, each of these three designs "" "Vertically Arched," "Radially Arched," and the plain script with nothing on the back "" is available in all three colors shown (white, black, and grey). In addition, each design and color is available in three formats (short-sleeved, long-sleeved, and sweatshirt). Plus the plain script design is also available as a hoodie with pockets.
These shirts are available here only through next Tuesday, Dec. 9, and they'll deliver in time for Christmas.
• • • • •
Gift Memberships: Want to get a Uni Watch membership card for someone this holiday season but don't know which design to get for the lucky recipient? Here's an easy solution: Purchase a gift membership. We'll send you a voucher that you can give to your special person, who can then redeem it with me.
You can order a gift membership here. And as always, you of course you can order a custome designed card here, you can see all the cards we've designed so far here, and you can see how we produce the cards here.
• • • • •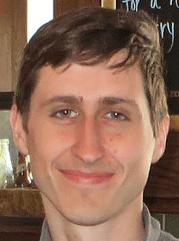 Mike's Question of the Week
By Mike Chamernik
As you know, Kobe Bryant has said he'll retire at the end of the season. That allows him to go on a farewell tour and make final appearances in cities around the league. He did so the other night in Philadelphia, where the Sixers gave him a framed jersey from his high school.
Retirement tours are definitely not new, as athletes have been racking up the applause (and gifts) at each final road game for years. Derek Jeter did a farewell tour in 2014, Mariano Rivera had one the year before, and Chipper Jones had one the year before that. Kareem Abdul-Jabbar even had one back in 1988-89.
What's your favorite athlete retirement gift? Have you ever attended a player's last game in your city? Have you ever gotten a friend, family member, or colleague a sports-themed retirement gift? What gifts do you hope your favorite team gives a current athlete when he retires? And for fun, what sports-themed retirement gift would you want when you retire?
• • • • •
The Ticker
By Mike Chamernik

Baseball News: the Diamondbacks will unveil their new uniform set tonight. Expect the tweets to start flying at about 9:30pm Eastern. Paul will have an assessment on ESPN shortly after that. New logos, uniforms and color scheme for the Norfolk Tides. Angry seahorse: That's a new one (from Geoff Baker). … New hats for the Peoria Chiefs. … Charlie Welling found an odd hybrid Orioles cap at a vintage hat shop. … A few people sent this in: A YouTuber talking about Meat Pies wore one of Paul's Meats T-shirts. … If you're the type of fan who counts down the days until pitchers and catchers report and Opening Day, you'll like this site that keeps track of the days, hours, minutes, and seconds until baseball resumes.

College Football News: Clemson and North Carolina will go orange-vs.-blue in the ACC title game. The Tar Heels proposed the idea and were given permission by the ACC (from James Gilbert). … Also, UNC DL Junior Gnonkonde, a native of the Ivory Coast, wears a Ivory Coast flag decal on his helmet, instead of the USA flag (from Jay Jay Dean). … Bowling Green has worn a different uniform combo for each game this season (from Derek Zyski). … Central Florida's new coach will add NOBs to the team's jerseys next season (from Phil). … Colorado State and Under Armour extended their uniform deal (from Phil).

Hockey News: Ontario Reign goalie Peter Budaj has a Ned Flanders-themed mask (from @GKG_77). … The ECHL's Missouri Mavericks will wear throwbacks on Saturday (from John Muir). … The WHL's Seattle Thunderbirds will wear these Metropolitans throwbacks. The PCHA team won the 1917 Stanley Cup (from Eric Sanford). … The OHL's Sarnia Sting will wear Christmas sweater uniforms on Dec. 11 (from Phil). … The AHL's San Antonio Rampage will also get into the Christmas spirit.

Basketball News: Here's what it would look like if NBA Western Conference teams were soccer clubs (from Phil). … @sflunaticfringe notes that three of the last four Warriors games have featured the road team wearing white. "¦ Syracuse women went BFBS last night against Maryland. The school calls that color gray, but come on (from Angelina Capodanno). "¦ Tulsa and Okalahoma State went color vs. color last night (from @pistolsguy). "¦ So did BYU and Utah (from Sam Strong).

Soccer News: Both the Crew and the Timbers will wear their home uniforms when playing for the MLS Cup on Sunday (from Kyle Burkholder). … Manchester City is changing its crest. The club is considering paying for laser removals for fans who have tattoos of the current logo (from Thomas Courtman). … Blurry photo, but it looks like the goalkeeper for the California Surf in an old NASL match wore a football helmet (from John Muir).

Grab Bag: The CFL's Saskatchewan Roughriders unveiled an emblem to commemorate their last season at Mosaic Stadium at Taylor Field next year. Here's how it looks on the team's helmet. The Roughriders have played at the field since 1910; New Mosaic Stadium will be ready for the 2017 season (from Moe Khan). … Adidas will become the outfitter of a bunch of college lacrosse programs. … Here are the jockey silks for alpine skier Bode Miller's new stable. … New unis for South African rugby's Johannesburg Golden Lions. … Some people got upset yesterday when an image of Rosa Parks was added to presidential candidate Hillary Clinton's campaign logo. … The logo for the 2016 NATO Warsaw summit was unveiled.