The Premier League, which is the top tier of men's English soccer, and its graphics licensee, the design firm Avery Dennison, today announced a series of design changes that will be rolled out for the 2023-24 season.
The most significant change is the introduction of a new number font. The new numerals are 20 milimeters higher (about three-quarters of an inch) and have more open negative space, both of which are intended to make the players' numbers more identifiable from a distance. The larger size will also allow the lion's head logo at the base of each numeral to be larger, which was a priority for the league.
Here's a comparison of the old font (red outline) and the new one (solid black):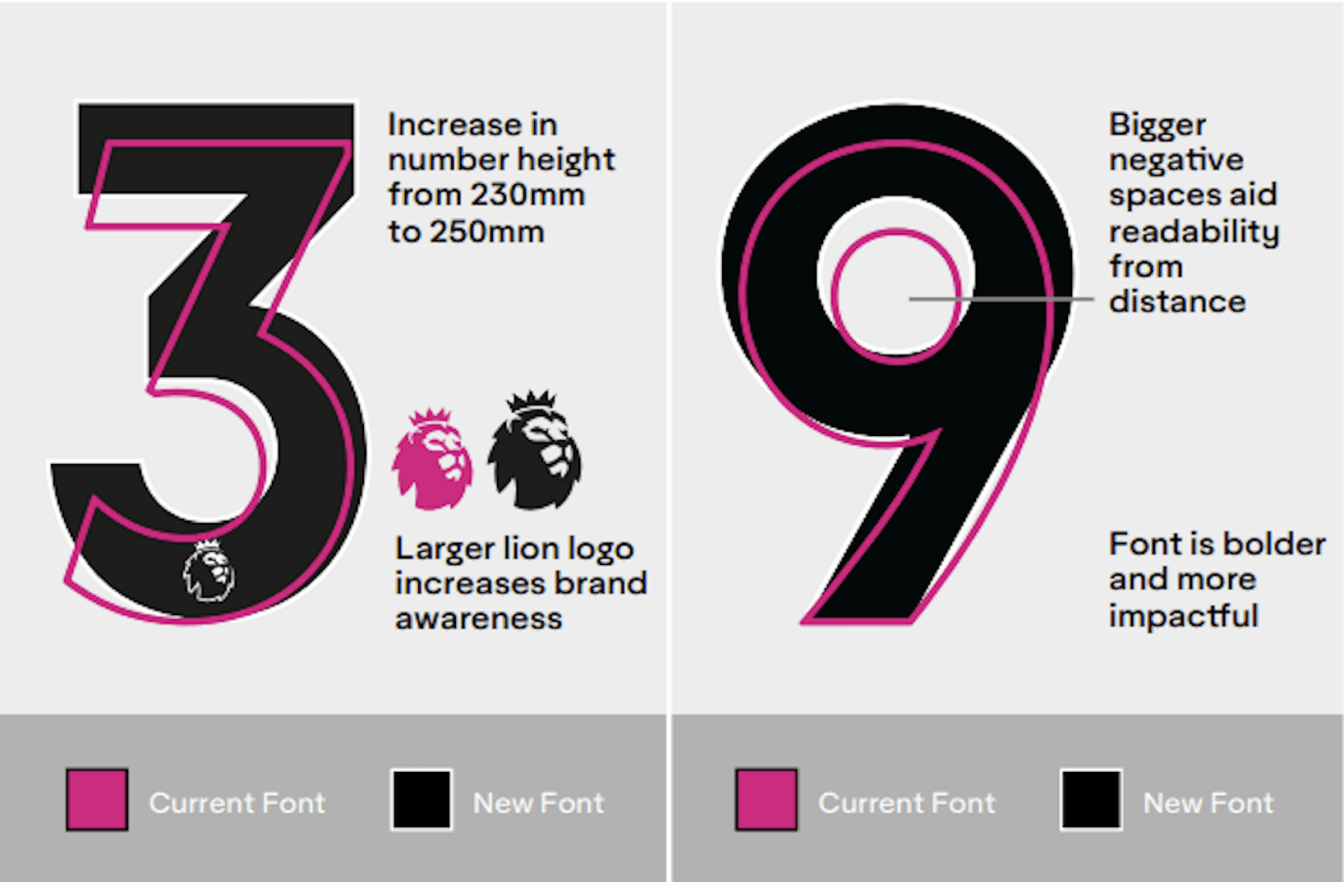 The new number font is being paired with a new NOB font, which is more compressed and space-efficient than its predecessor and should therefore be more suitable for long, hyphenated surnames. Here's a side-by-side comparison:
In addition to the typography changes, the league will be changing its sleeve graphic to a stand-alone version of the lion's head. Here's a comparison: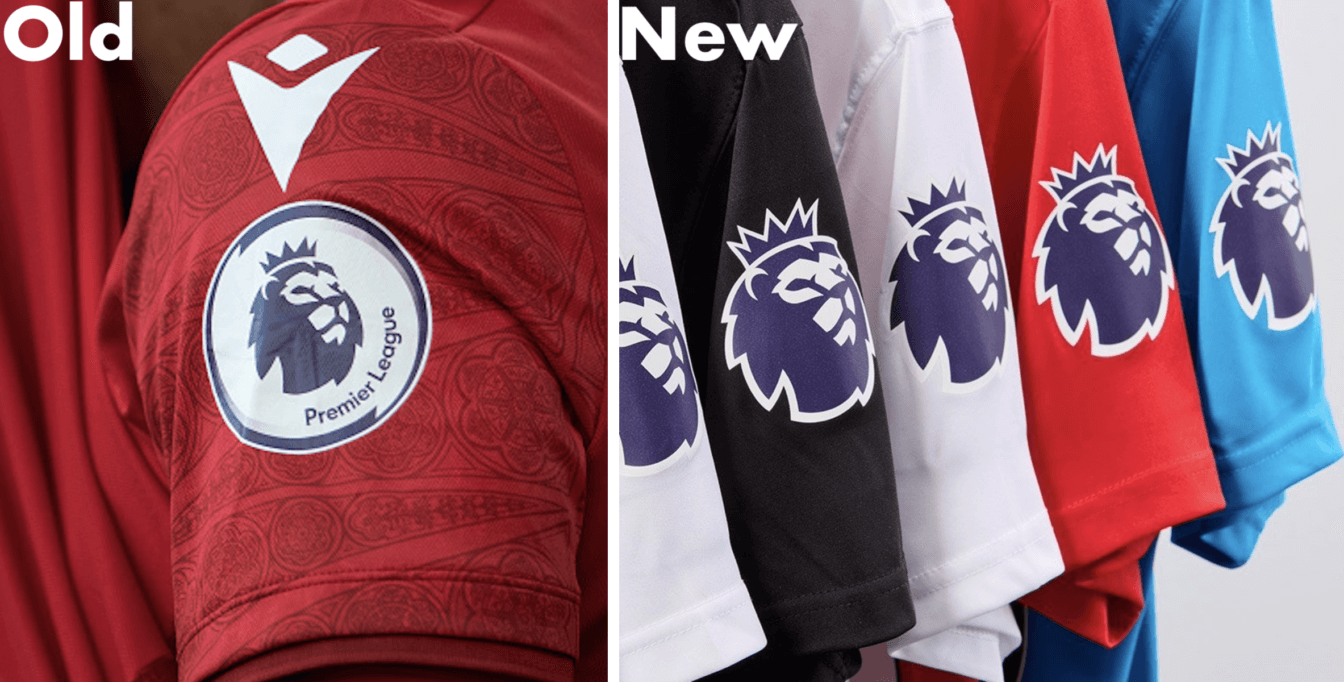 The 2022-23 champion will wear a gold version of the new sleeve graphic.
Avery Dennison produced a promotional video about the new fonts. There are moments when it gets to be a bit much, but it does provide some really good insights into the design and production processes, so I'd say it's worth watching:
The Premier League's 2023-24 season will begin on Aug. 12.