Good morning! Greetings from Uni Watch HQ, where I'm back after spending the past few days enjoying a much-needed getaway with friends in Virginia. Had a great time, but it's good to be back.
Now then: Interesting move yesterday by Commanders coach Ron Rivera, who, as you can see in the photo above, had a little yellow splotch on one side of his polo collar. What was it? Let's take a closer look:
The little "DR" patch is for Rivera's mother, Dolores Rivera, who died last Monday. Interesting that he wore a patch instead of just a ribbon or something like that, and that he put the patch on his polo collar instead of on his sleeve or chest.
In that same game, Rivera's club wore their mono-black alternates: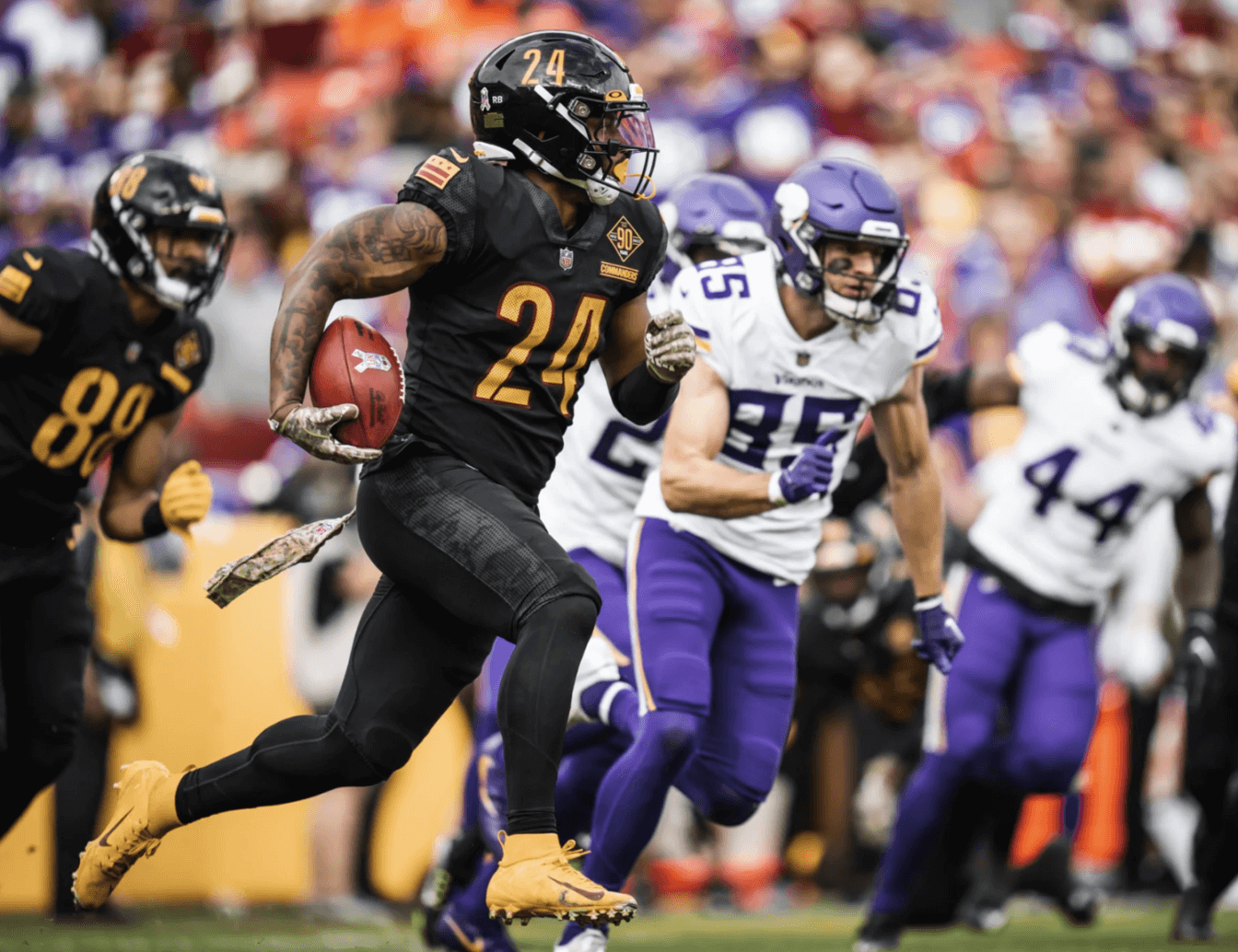 In other news from around the league yesterday:
In an absolutely brutal-looking game, the Jets once again went white over black and the Bills once again went mono-blue (lots of additional photos here):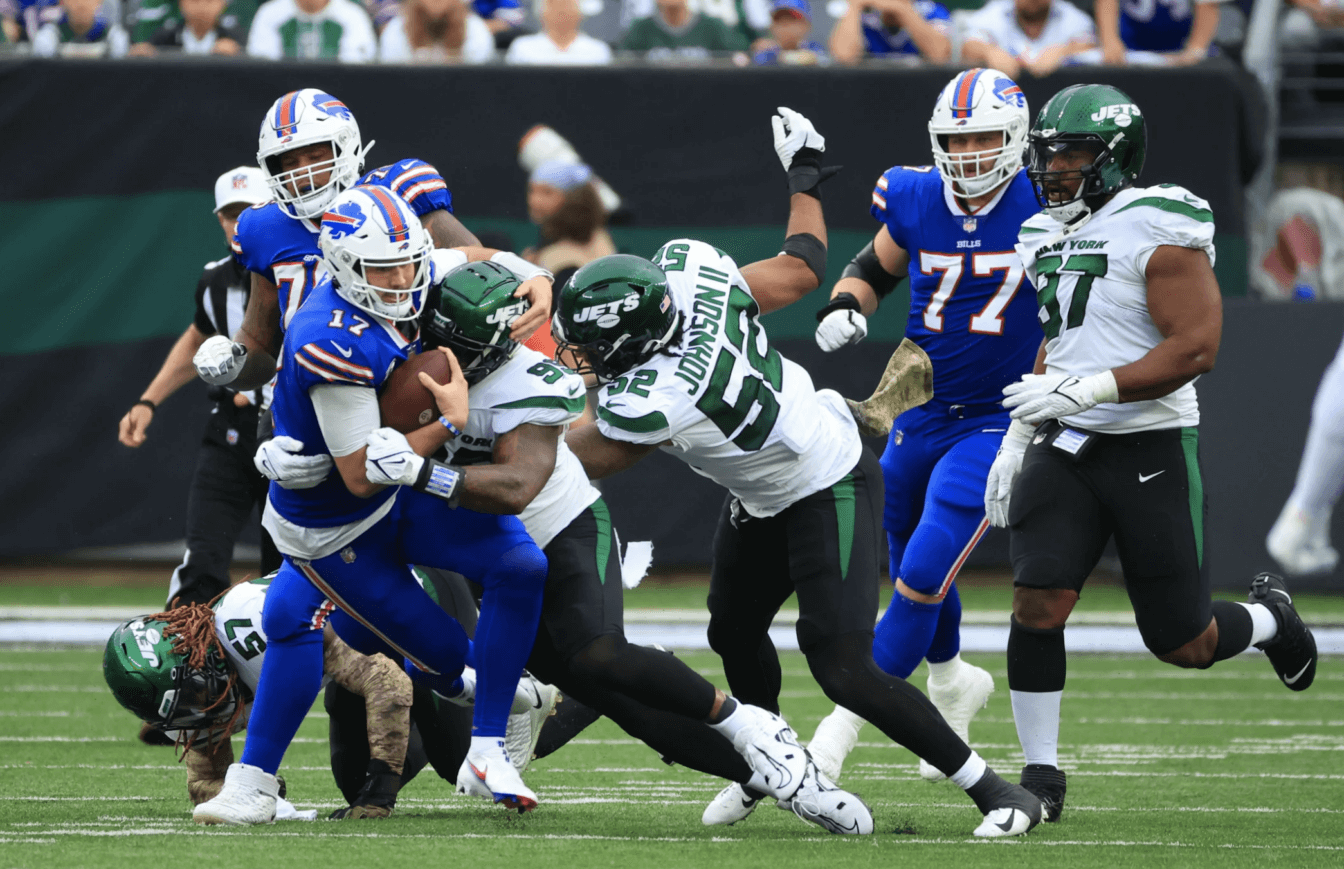 In the battle of the cats — Panthers vs. Bengals — the teams went mono-white vs. mono-black: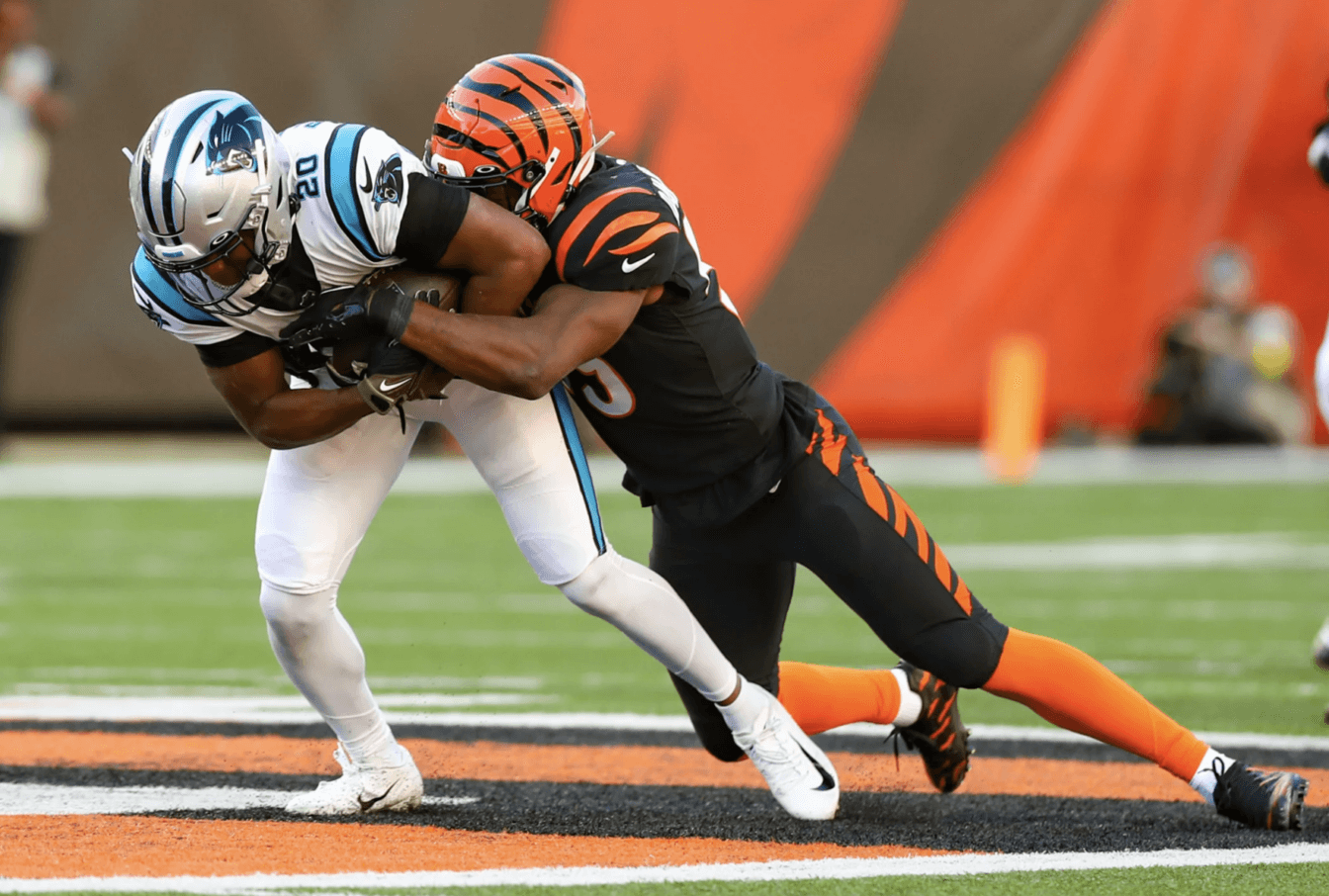 Speaking of mono-white vs. mono-black, check out the Chargers and Falcons: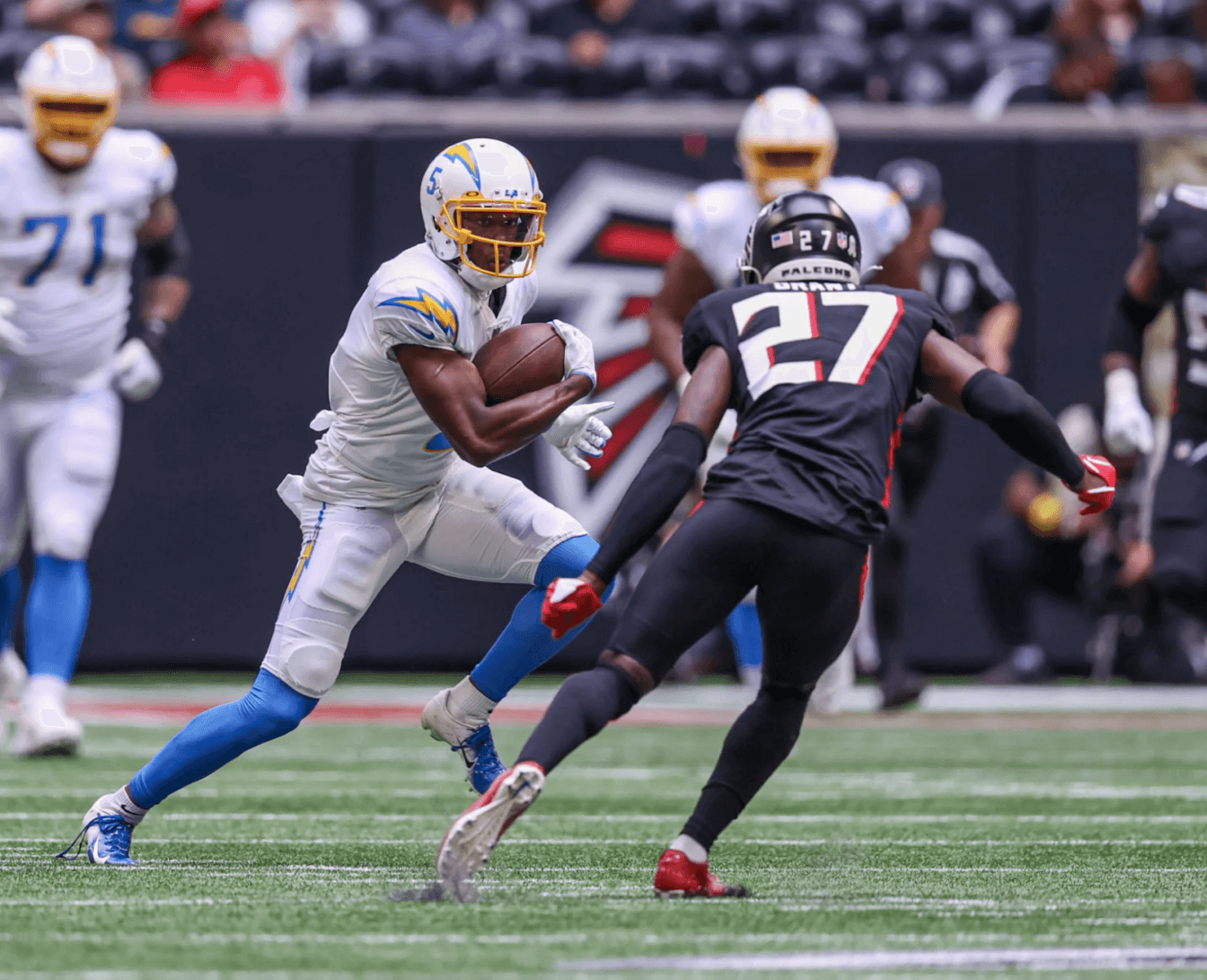 Disappointing spectacle in New England, where the Pats, after finally reviving their grey pants two weeks ago, went back to mono-navy: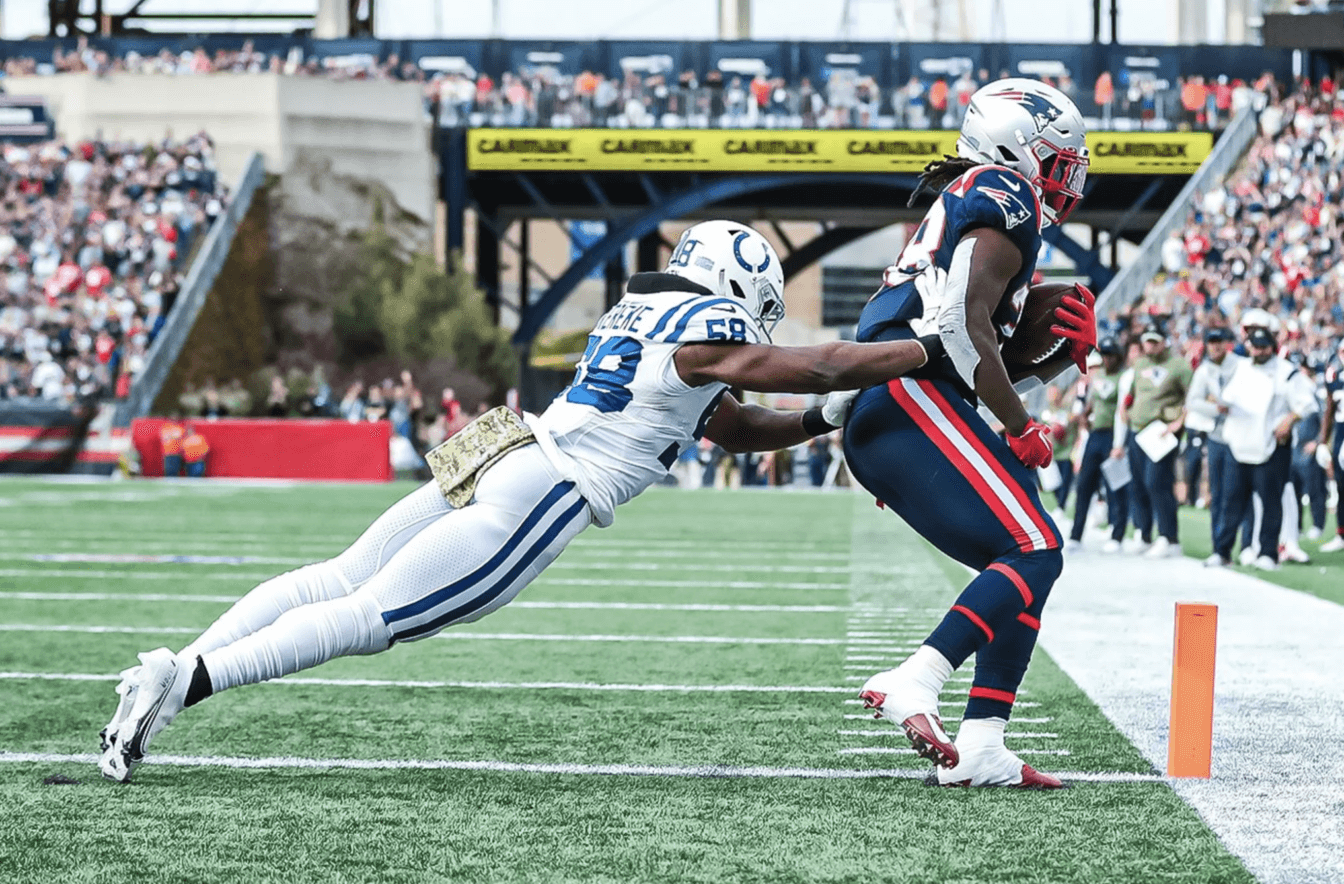 In that same game, each Pats player wore a rear-helmet decal with the initials of a fallen military service member (additional info here):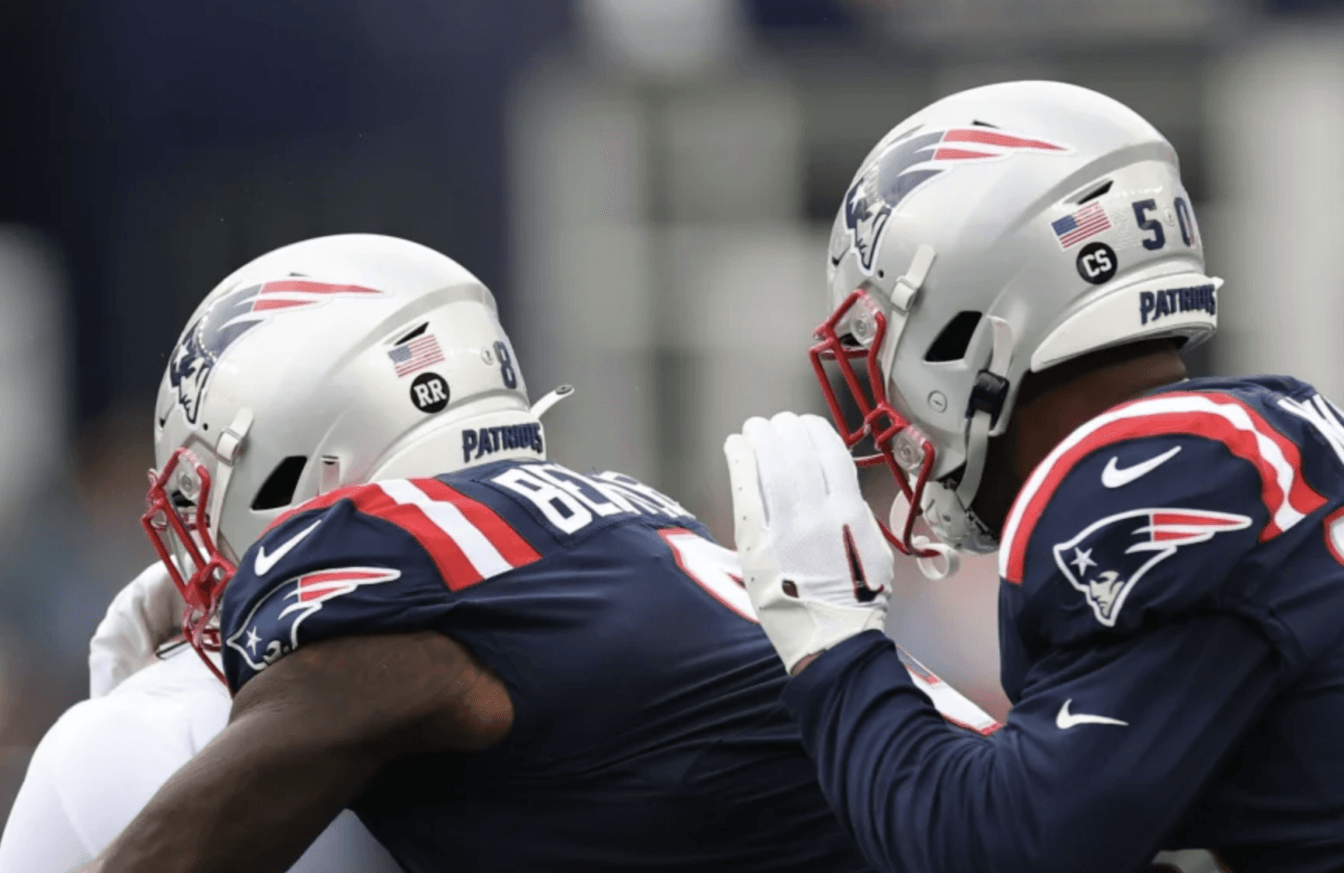 The Jags went mono-turquoise:
In that same game, I'm surprised that the Raiders didn't have any uni-borne memorial (at least not that I'm aware of) for Hall of Famer Ray Guy, who died on Thursday.
The Seahawks wore their grey alternates (something they apparently love doing when playing in Arizona):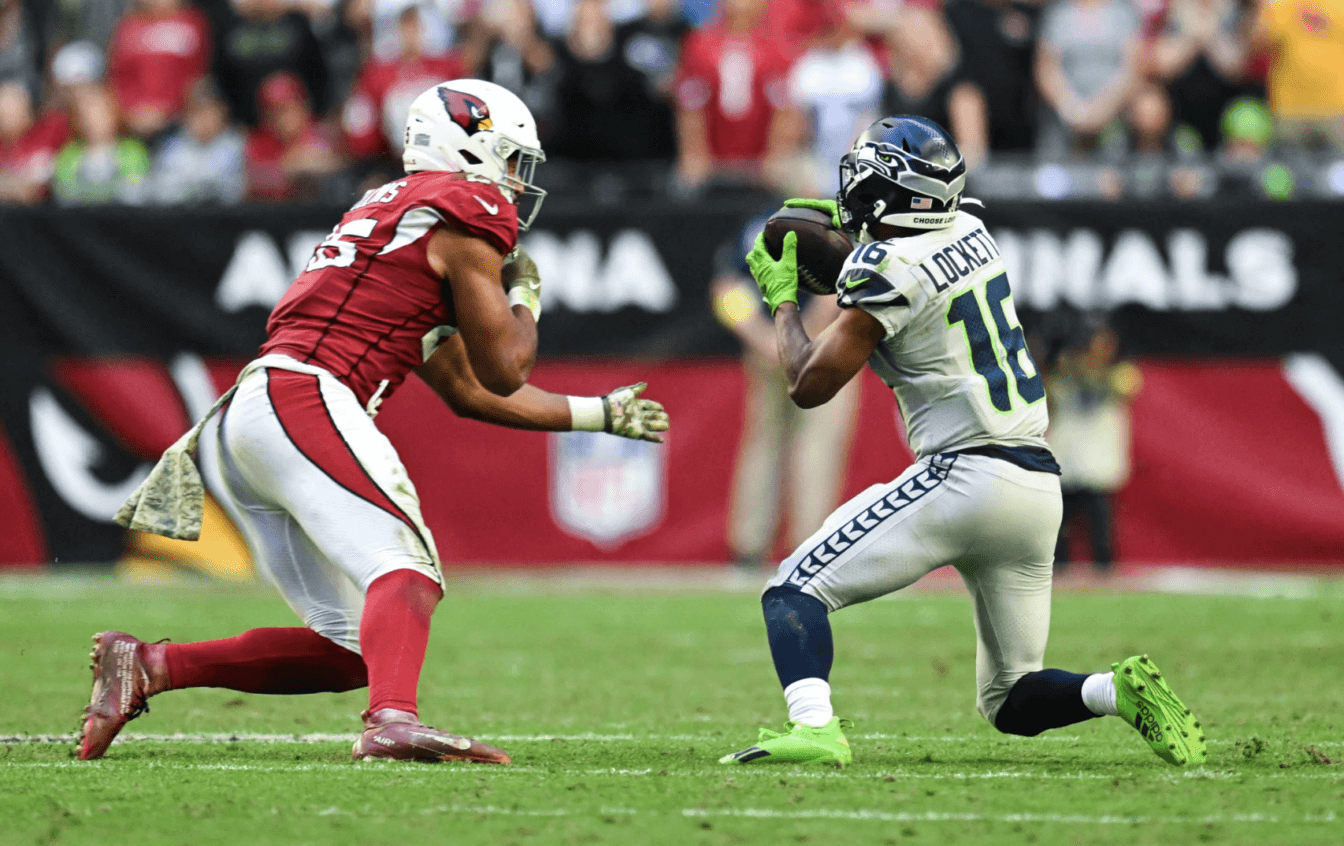 The Rams paired their blue jerseys with their dishwater pants. This isn't a new combo for them (they wore it four times last season and three times the year before that), but it seems more uni-notable now that dishwater has been relegated to alternate status this season: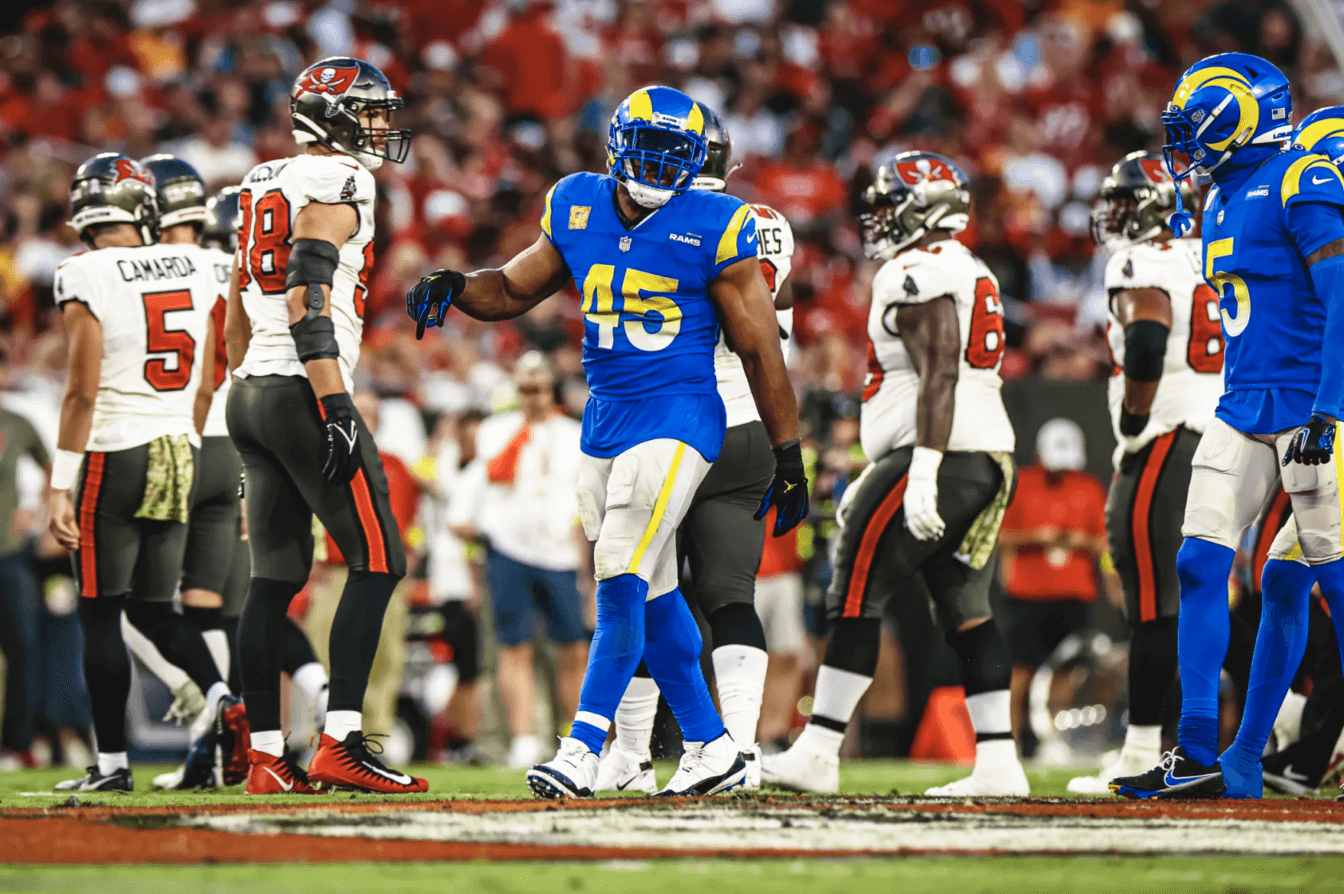 Here's something pretty wild: The Dolphins' roster already included wide receiver Cedrick Wilson Jr., and then last Tuesday they traded for running back Jeff Wilson Jr. — so yesterday they had two players with "Wilson Jr" as their NOB. I'm not sure if having two same-JrOB'd players is an NFL first, but it's certainly interesting:

Here's something that's been going on all season long, but I didn't notice it until looking through some photos last night: During pregame activities, many Kansas City players wear red hoodies with their surnames printed on the left sleeve, along with a Nike maker's mark. But quarterback Patrick Mahomes has his surname printed on the upper-left chest of his hoodie, while his sleeve has "Fifteen" (his uni number, spelled out) and "QB," but no maker's mark. As far as I can tell he's the only KC player with this arrangement. Here's a gallery showing how the hoodies look for five different KC players, followed by two shots of Mahomes:
Update: A KC equipment guy just got in touch to let me know the following: "Patrick has the sleeves cut off his hoodie, so his name goes on his chest instead of the sleeve. Also, each player has a long sleeve shirt with their number written out and their position, both on the left chest. Since Patrick never wears that shirt on it's own, the number and position were moved to the sleeve where it can be seen."
Packers tight end Marcedes Lewis was wearing what looked a lot like cleated Chuck Taylors, although I doubt that's what they actually were:
As you can see in several of the photos in this post, G.I. Joevember is in full swing, with many teams wearing camouflage accessories yesterday.
Two teams wore white at home: the aforementioned Jets and the Bucs.
As for tonight: The Ravens and Saints will be wearing a lot of black.
(My thanks to John Turney, Jonathan Safron, and our own Jamie Rathjen and Phil Hecken for their contributions.)
---