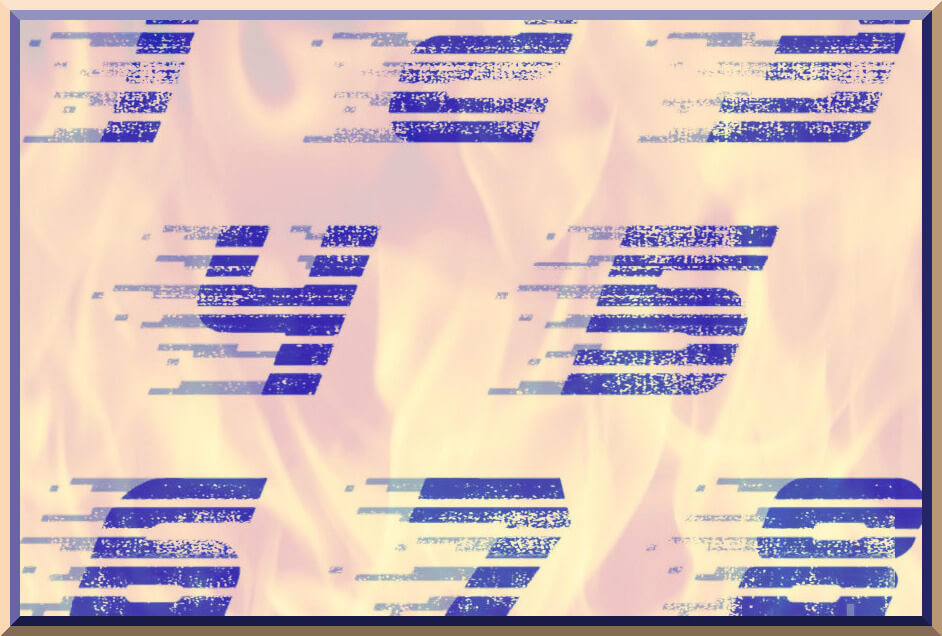 By Phil Hecken, with Jimmer Vilk
Follow @PhilHecken

Good Saturday Morning Uni Watchers! I hope everyone had a good week and you're staying safe and healthy.
For obvious reasons, we here at Uni Watch not only discuss uniforms — new, old, concepts, good, bad, ugly — but we often delve into some of the psychology behind the unis. For example, why have black (particularly BFBS, or "Black for Black's Sake") uniforms become so popular in the past few decades? Are some uniforms lucky? For example, the Buccaneers are 5-0 this season when wearing white jerseys over pewter pants. Even though as the home team, they could have chosen to wear their "normal" home red over pewter for the Supe, they elected to go with the "undefeated" combo. Is it a lucky uni? Do teams really perform "better" when wearing certain uniforms or combos?
Last week, Jimmer Vilk approached me with an idea for something I'm not sure we've ever discussed (at least, not at length) here on Uni Watch, based on a comment he'd made that day:
"Been toying around with this idea for years… the concept of what is a slow number vs what is a fast number?"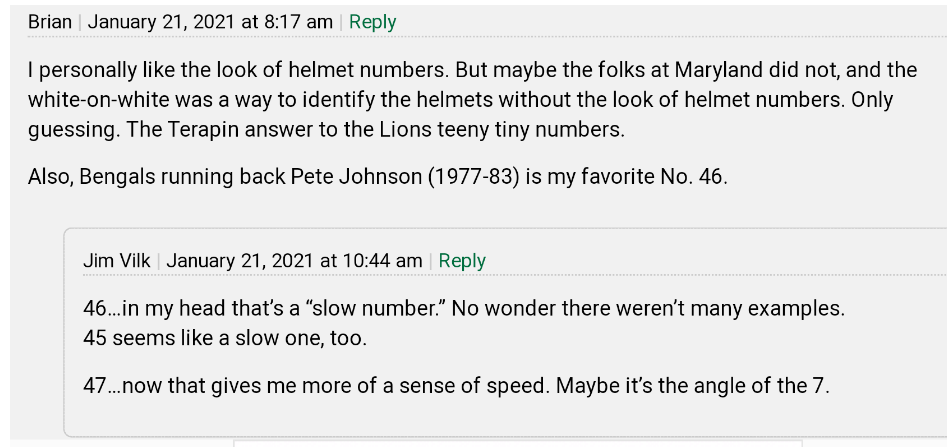 I had seen his comment, and I thought, "sure, that might be ripe for further exploration" and thus, today's piece was born. I'll let Jimmer take it from here…
• • •
Which Jersey Numbers are "Fast" or "Slow"?
By Jim Vilk
Paul's inauguration wrapup back on January 21st included a photo of President Biden's "46" license plate and a link to one writer's suggestions for the greatest athletes to wear the number 46. My response in the comments section was, "46…in my head that's a slow number. No wonder there weren't many examples. 47…now that gives me a sense of speed. Maybe it's the angle of the 7." This brought back a thought that has been going through my head for decades: which jersey numbers are "fast" or "slow"? I had some ideas over the years, but decided to do a little deep thinking on it this past week. What follows is one man's method for assigning a speed to each number. Unsurprising to Phil, it's going to turn some standard notions on their heads.
Before I go further, I'm not saying fast equals good or slow equals bad. I'm also not saying a speedster shouldn't wear a slow number and a slow runner shouldn't wear a fast number. Even though I still think the NFL's numbering system is a little harsh, there does need to be some kind of system, so there will be players whose numbers may not line up with this method. Others may not want to line up with it. That's fine…after all, not every little thing in sports needs to be a perfect fit.
That being said, let's begin by looking at the single digits. The thin number 1 and the angular 4 and 7 stood out for me as "fast" numbers. On the other hand, 6, 8 and 9 have a lot going on, especially in standard block font. They look chunkier, and therefore, in my head (your head may vary), much slower. That leaves 0, 2, 3 and 5. They're not thin, but they have a bit more open space than the "slow" numbers. Instead of trying to fit them into one extreme or the other, I put them in the "medium" category.
_____
Most of you may be with me so far. I'm about to throw some curves, though, as we go higher. For starters, I came to realize that all double numbers (00, 11, etc., up to 99) look fast to me. Yes, all of them. That's right, Sammy Hagar, 55 IS fast!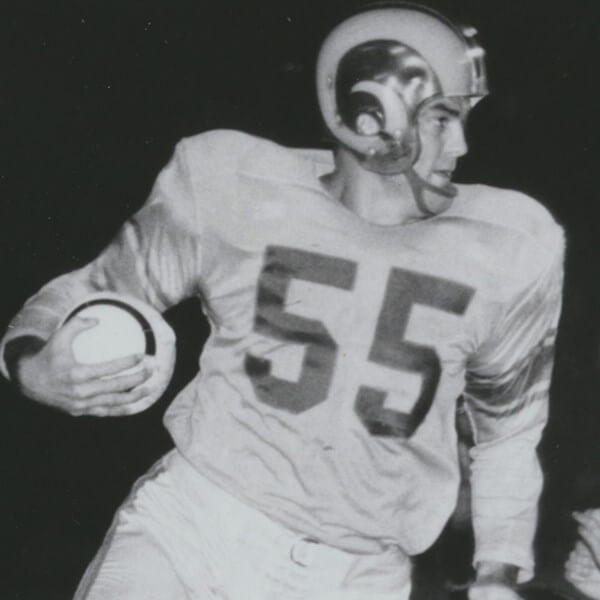 So is 66, which may not be as weird as you think. Recently we've had players like Mario Lemieux (pictured with a pretty quick number 99) …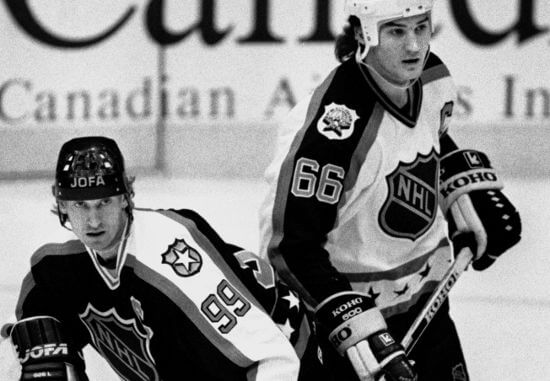 … Yasiel Puig …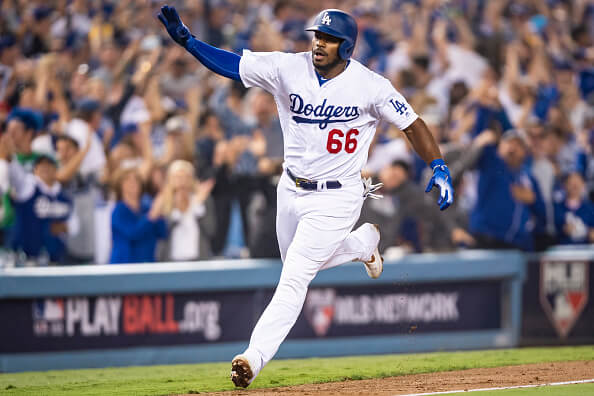 … and English cricket's Joe Root (get it…"Root 66″?) …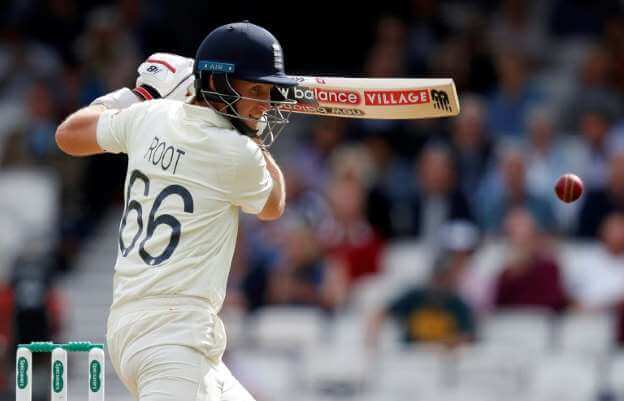 … so it's not that much of a stretch these days.
Also, double numbers remind me of how old DC comics used to show the Flash in motion.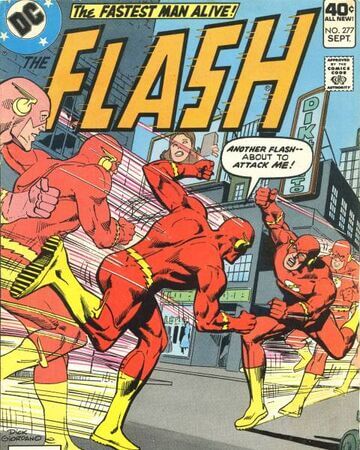 Multiple images of the same thing = speed.
_____
Another probable curveball for you is this: for me, the second digit, not the first, is the primary indicator of a number's speed. Forward motion is depicted as going from left to right, so the right side would be the front of a forward-moving object. The left (or rear) side is the secondary indicator. In other words, while we probably all see 84 as looking faster than 70, I also see 74 as looking faster than 80, and way faster than 86 or 89. This also means that while I see 41 as looking faster than 60, I see 61 as faster than 40, and way faster than 46. Again, I'm not suggesting that some linemen need to switch numbers with some backs and receivers, but if the numbering system went away or changed dramatically, I wouldn't have a problem if they did.
Longtime CFL fans may still be with me. They are well aware that 70-79 are eligible receiver numbers. Check out Edmonton QB Warren Moon and his receiving corps back in the early 80s!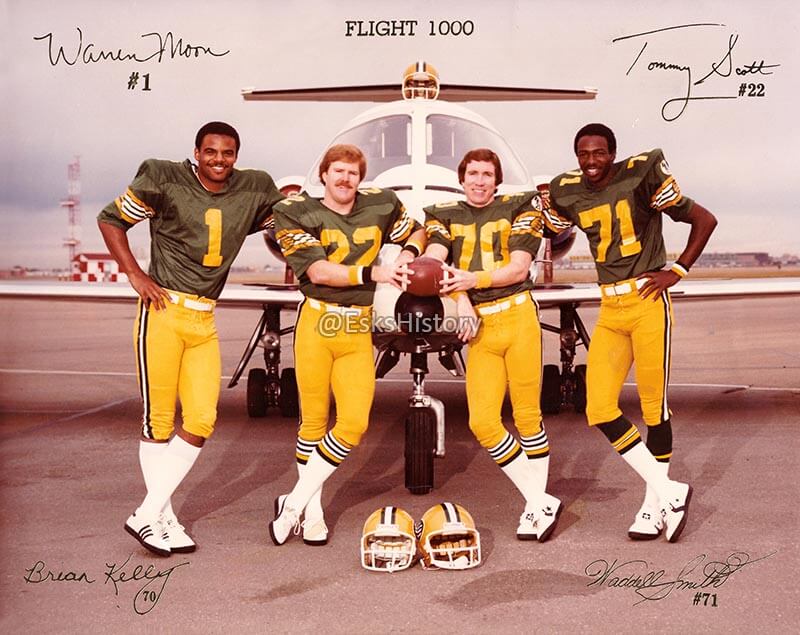 It only took me a couple of games to get used to these numbers. This photo made even more sense to me after I thought more about my method. You have the speedy little 22, the possession receiver wearing a medium-ish 70 and the tall, thin speedster wearing two fast digits. In this case, a perfect fit!
So what got me thinking about all this in the first place? More accurately, who got me thinking about all this? Earnest Jackson.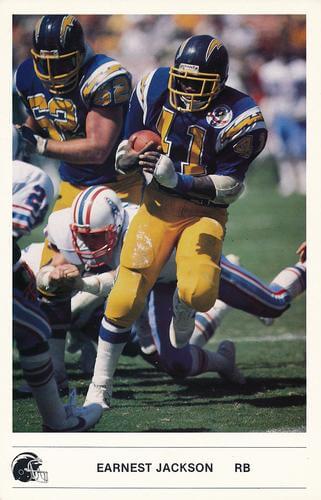 Wearing number 41 for the San Diego Chargers, he led the league in rushing in 1984 with more than 1,100 yards. The following season, number 41 had another thousand-yard season with the Eagles.
That wasn't good enough for Philadelphia, who released him after the 1986 season began. He then signed with Pittsburgh, who issued him the number 43.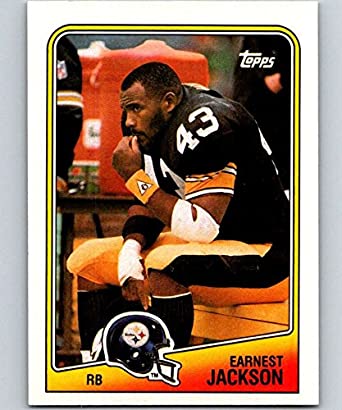 In three seasons with the Steelers he rushed for 910, 696 and 315 yards, according to Pro Football Reference. Did I know those stats back in my late teenage years? No, but I did notice that he seemed to have lost a step when he joined my then-favorite team. I remember thinking, it seems as if he can't turn the corner when they run the sweep. Maybe it's the number? No, it couldn't be that, because Gary Anderson (not the kicker) wore the same number when he was a star with the USFL's Tampa Bay Bandits (before he signed with the Chargers, which was the reason Jackson ended up with the Eagles).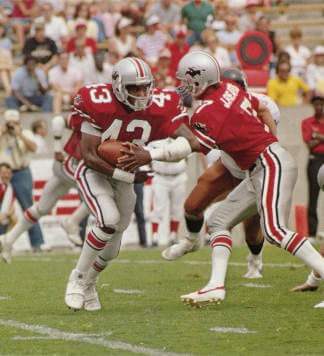 It was just a coincidence that, as Jackson went from a speedy number to a slightly less speedy one, his rushing numbers dipped as well. I do think the number change helped me notice the dropoff, though.
Where does your favorite number fall in this method? I have a handful and they're in all three categories. Is there anyone you think looked off after getting a new number? Is there anyone you think got an "upgraded" number and the stats improved as well? Does anyone have another method of seeing numbers? Let me know in the comments.
• • •
Thanks, Jimmer! Great think piece — OK, readers, tell us what your thoughts are below!


A Fine Piece of Uni Sleuthing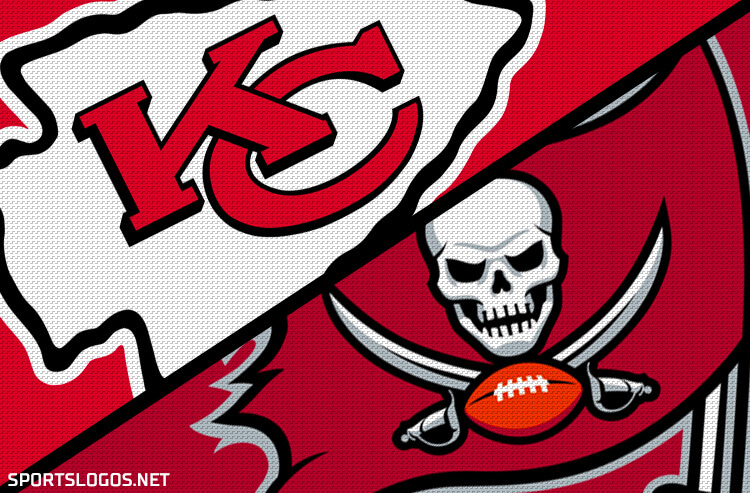 Before we go any further — take a good look at the graphic above, from our pal Chris Creamer over at SportsLogos.net. Are the shades of red used by the Kansas City and Tampa Bay teams the same shade?
It's not all that subtle. The answer is no.
A few days ago, Darren Rovell posted a tweet announcing that the Chiefs and Bucs 1) use the exact same shade of red in their primary logo, and 2) this is the first such instance of this ever happening in a Super Bowl. USA Today confirmed this as "fact."
Many of you may be saying, hey…wait a minute. That can't be true, can it? Chris posted an article on his website yesterday entitled, "Fact Check: Bucs-Chiefs the First Super Bowl Colour Match?" What was he fact checking?
In a great job of sleuthing by Chris (and another UW pal, Donovan Moore, who runs the great TruColor.net website), he found both of these claims to be decidedly false. Not only is this not the first instance of two teams' primary logo colors being identical, it turns out the Chiefs red and the Bucs red aren't even the same shade. They are close, to be sure, but they are not exact. There have actually been FOUR instances where two teams' primary logo colors have been exact matches (including one that occurred in the infamous "Wide Right" game between the Giants and Bills), but next Sunday's Supe won't be the fifth.
Paul notes, "it's a great bit of reporting and really shows why it's so important not to just trust things because someone posts them on Twitter."
Well done Chris. Hopefully this juicy detective work will be part of your first podcast with Paul!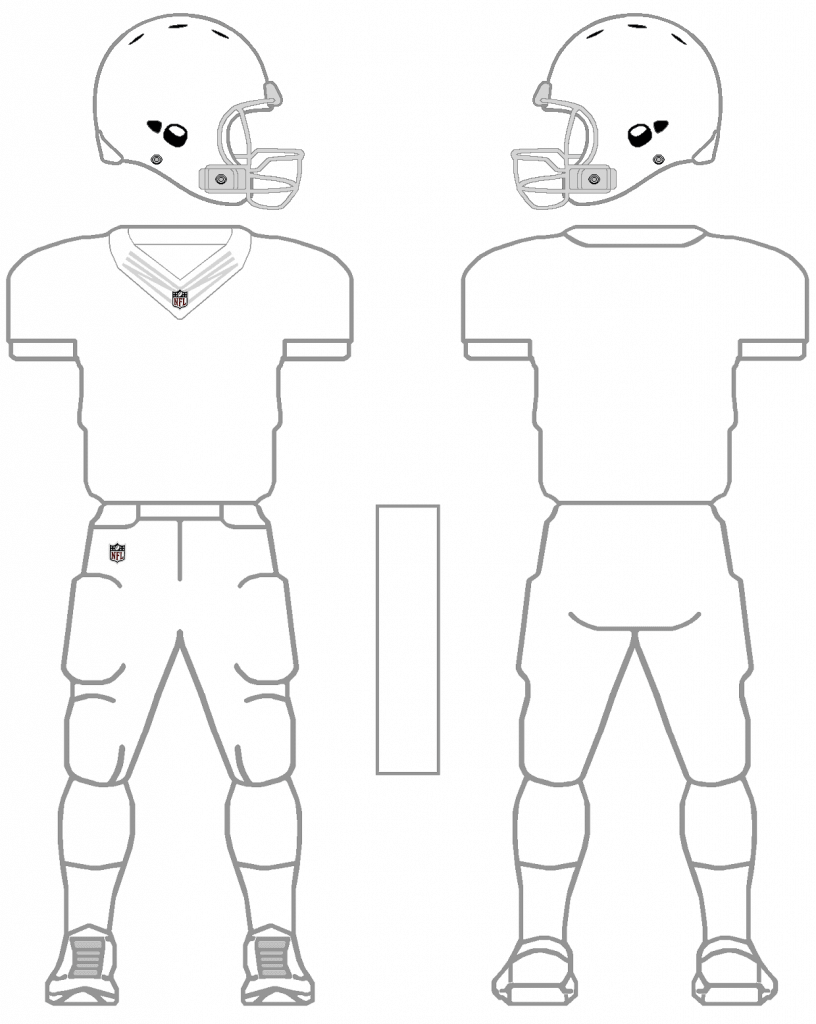 Uni Concepts & Tweaks
Time for more Uni Tweaks from the UW readership.
I hope you guys like this feature and will want to continue to submit your concepts and tweaks to me. If you do, Shoot me an E-mail (Phil (dot) Hecken (at) gmail (dot) com).
• • •
Today's set of concepts come from Lee Traylor, who has a rebrand for the Jacksonville Jaguars. While their current unis are far superior to the mess they wore immediately prior, many people feel their current set is rather bland. Lee offers up this new concept:
He writes,
Greetings!

I've attached my concept for what the Jacksonville Jaguars may look like if they returned to a modern version of their original uniform. I've always thought the Jaguars nailed it right out of the gate with their original uni's and lament that they've strayed so drastically from what was an instantly recognizable, unique set. They could even call it a "return to gold" – referencing both the early success of the franchise and their recent eschewing of the color.

Cheers from Texas,

Lee Traylor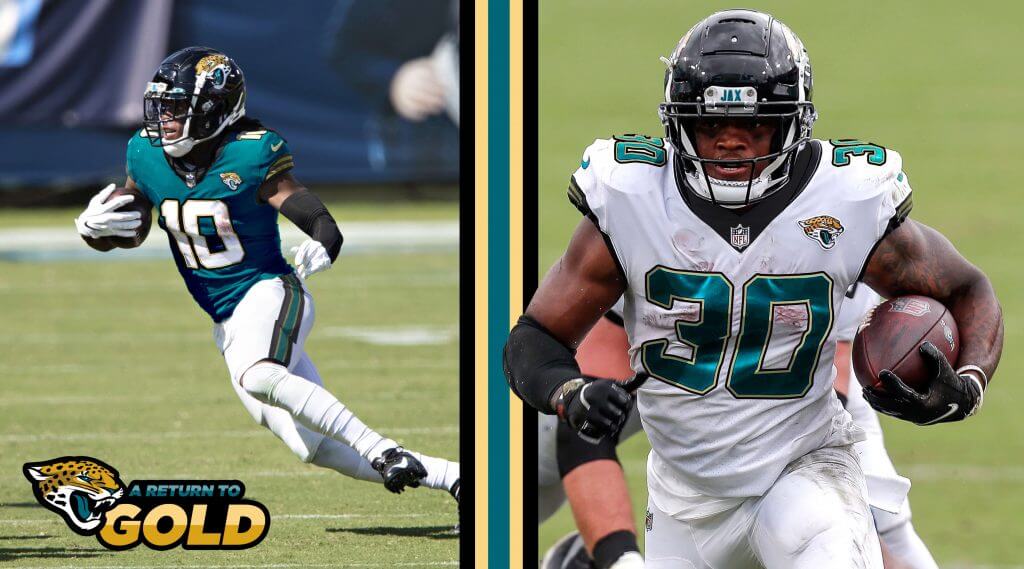 • • •
Thanks Lee!
OK readers (and concepters). If you have some tweaks or concepts, shoot 'em my way with a brief description of your creation and I'll run 'em here.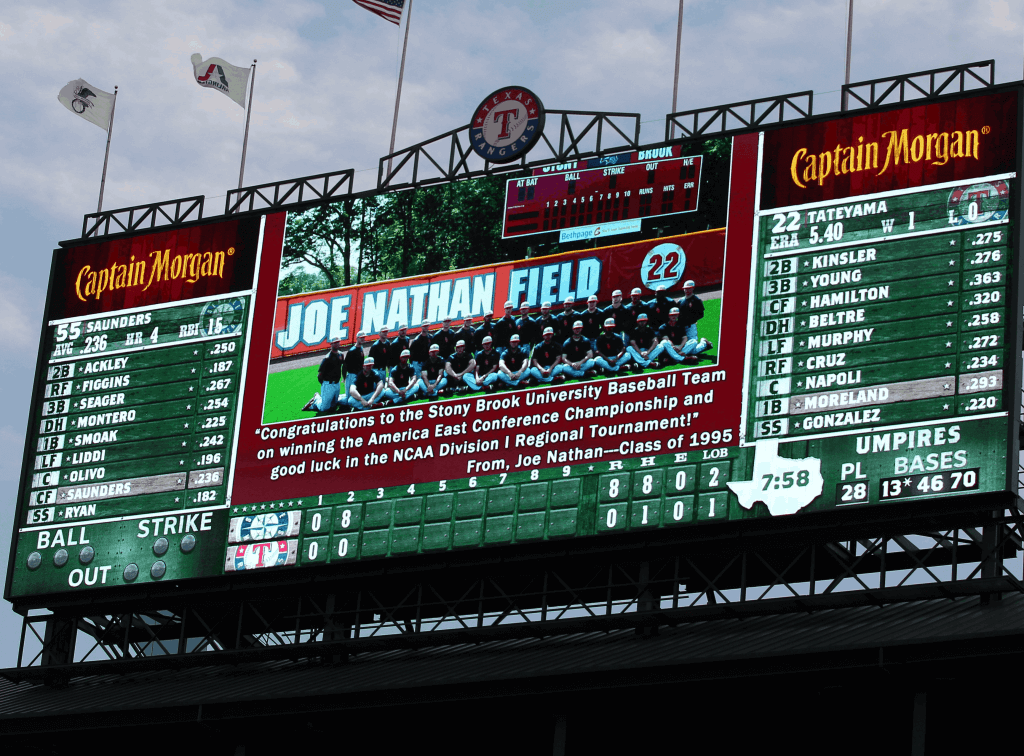 Guess The Game…
from the scoreboard
Today's scoreboard comes from Harrison Huntley.
The premise of the game (GTGFTS) is simple: I'll post a scoreboard and you guys simply identify the game depicted. In the past, I don't know if I've ever completely stumped you (some are easier than others).
Here's the Scoreboard. In the comments below, try to identify the game (date & location, as well as final score). If anything noteworthy occurred during the game, please add that in (and if you were AT the game, well bonus points for you!):
Please continue sending these in! You're welcome to send me any scoreboard photos (with answers please), and I'll keep running them.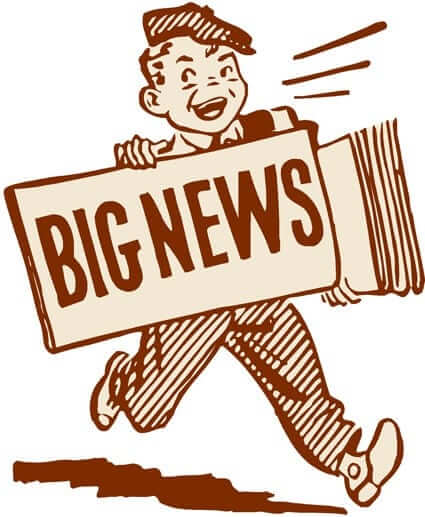 Hi there. In case you missed it on Friday, I'm excited to announce that SportsLogos.net found Chris Creamer and I are partnering up on a new podcast project, which we hope will launch next week. You can learn all about it here.
Also: Teespring is currently running one of its periodic site-wide sales. From now through midnight on Monday, you can get 10% off of anything in the Uni Watch, Naming Wrongs, and Uni Rock shops by using the checkout code BYEBLUES (sorry, I don't pick these code names). The 10% discount will come out of Teespring's end, so you'll save a bit of coin and Uni Watch will still make its full profit — a win-win!
Finally, I don't usually plug weekday blog entries on the weekend, but Friday's post, featuring an interview with the 95-year-old woman who designed the original uniforms for Shea Stadium ushers and ticket takers back in the early 1960s, was a big, big hit with readers. If you haven't already seen it, you can check it out here.
Okay, that's it from me. Handing the baton back to Phil now!


The Ticker
By Anthony Emerson


Baseball News: The Chicago Tribune looked back on 40 years of Jerry Reinsdorf's ownership of the White Sox, and included this photo of prototype uniforms following his purchase of the team (from David Dahl). … P Blake Snell officially has a uni number with the Padres, 22, but it's yet to be updated at the team store's display. Oddly, P Yu Darvish's number has been updated — they were acquired on the same day (from Jonathan Coffey). … New unis for Furman softball (from Timmy Donahue). … Here's a look at the Fenway Park mass vaccination site.

NFL News: The Browns are soft-launching their 75th anniversary logo, and a new throwback alternate is in the works. … Yesterday, we ticker-linked this photo of the field for Super Bowl LV. One thing I didn't notice, and that Matthew Brooks pointed out, was that walls around the stadium have Dolphins padding. Miami, of course, hosted last year's Super Bowl, so maybe they're reusing old padding to avoid the appearance of impartiality, seeing as the Bucs are playing in their own stadium? … Here's a close-up look at the ball for next week's game (from multiple readers). Reader Steve Hemsath notes that there's no date or location on the ball, which is unusual. … There are several ground stickers on the Tampa Riverwalk for the city's Super Bowl experience, featuring past games and championship rings. Unfortunately, they use current logos, so Super Bowls with the St. Louis Rams have LA Rams logos, among other issues (from Kevin C. Burns). … A Chiefs fan has created an $800 Patrick Mahomes jersey made of chain mail (thanks, Phil). … An eight-year-old Bucs fan wanted to show his support for his favorite team, but his Mom couldn't afford to buy him a jersey. So he made one out of sticky notes (from Matthew Algeo).

Hockey News: Check this out — a life-size replica of the Stanley Cup, made out of hockey cards! (from Brandon Weir). … The Canucks will have a Reverse Retro homestand in February (from Wade Heidt).
.

NBA News: Thunder PG Shai Gilgeous-Alexander wore a double-stacked NOB last night, which is especially odd considering he wore the same uniform with a single-lined NOB two weeks ago (from Justin Rocke). … New Rockets F/G Kevin Porter Jr. will wear No. 3 (from Etienne Catalan). … Also posted in the soccer section: Blazers G/F Gary Trent Jr. wore Manchester United's zebra-striped sweatsuit heading into the arena.

Soccer News: The third kit for Cobh Ramblers of the League of Ireland First Division will feature the logo of Breaking the Silence, a suicide awareness charity (thanks, Jamie). … Ligue 1 side Olympique Marseille have unveiled a new alternate kit without a uni ad, designed to celebrate the city's African communities (from @bryant_rf). … New third kit for Mexican side Pumas UANM (from Ed Żelaski). … Paris Saint-Germain have a new Jordan-branded fourth kit. Paul, avert your eyes (from Brian Hattab). … Cross-posted from the NBA section: Blazers G/F Gary Trent Jr. wore Manchester United's zebra-striped sweatsuit heading into the arena.

Grab Bag: Fox Sports Ohio and SportsTime Ohio will be rebranded as Bally Sports Ohio and Bally Sports Great Lakes respectively (from Tom Pachuta). … Australia's rugby governing body has held a vote to decide which shade of gold the national team will use going forward, after years of complaints that the shade of gold looked too yellow (from Josh Gardner). … A leak has revealed the ranks in the new Space Force (from Timmy Donahue). … Also from Timmy: New Zealand's police force has added a new uniform that includes a hijab for Muslim female officers. … During an episode of the Fresh Prince of Bel Air, Will Smith wore a Flyers hat, Sixers T-shirt, and Eagles sweat pants. Apparently the Phillies got the short end of the stick (from @btxj).


And finally… thanks to Jimmer for that fun think piece. I'm still trying to decide whether I believe there are "fast" or "slow" numbers, but for me — at least in football — I'm kinda leaning towards the single digits as "fast" numbers. What do you guys think?
Everyone have a great Saturday and stay safe. I'll catch you back here on the morrow. Till then…
Peace,
PH