Most of the NBA's new City alternate uniforms won't be unveiled or worn until next month (although a bunch of them have leaked). One big exception is the Celtics' new City design, which was officially revealed this morning.
The design is intended to be a tribute to the late Bill Russell (although it was already in the works, and even leaked, before his recent death). Among the design details:
The "Celtics" chest script is inspired by Slade's Bar & Grill, a Boston establishment that was owned by Russell in the 1960s. You can get a semi-decent view of the Slade's script here; if anyone has a photo providing a better view, I'd love to see it.
The 11 gold diamond icons down both sides of the uniform signify the number of NBA championships Russell won with the Celtics. The diamonds are positioned on black trim featuring a tone-on-tone version of the team's parquet floor pattern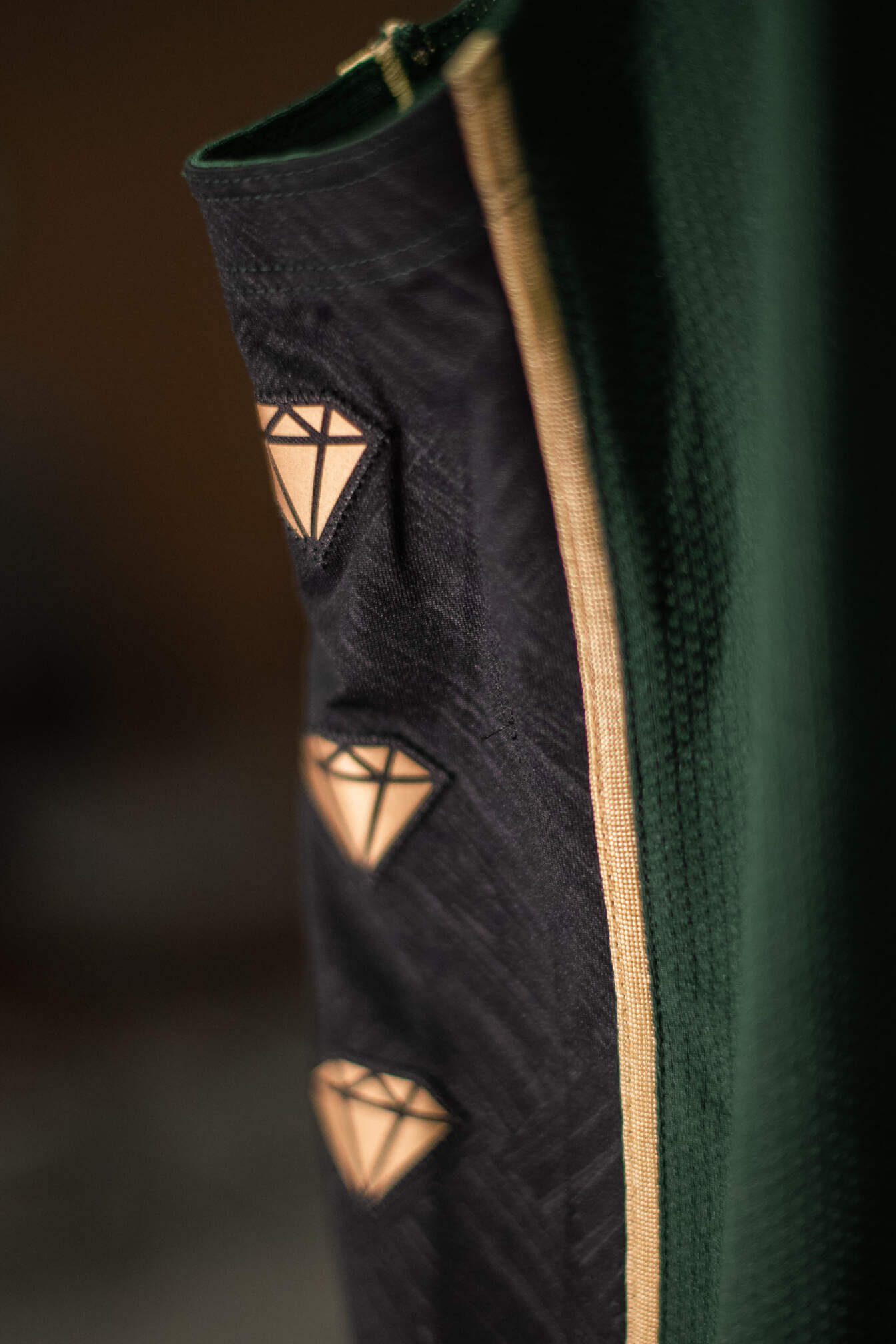 Russell's No. 6 is featured on the waistband of the shorts, surrounded by 11 more tiny diamond shapes: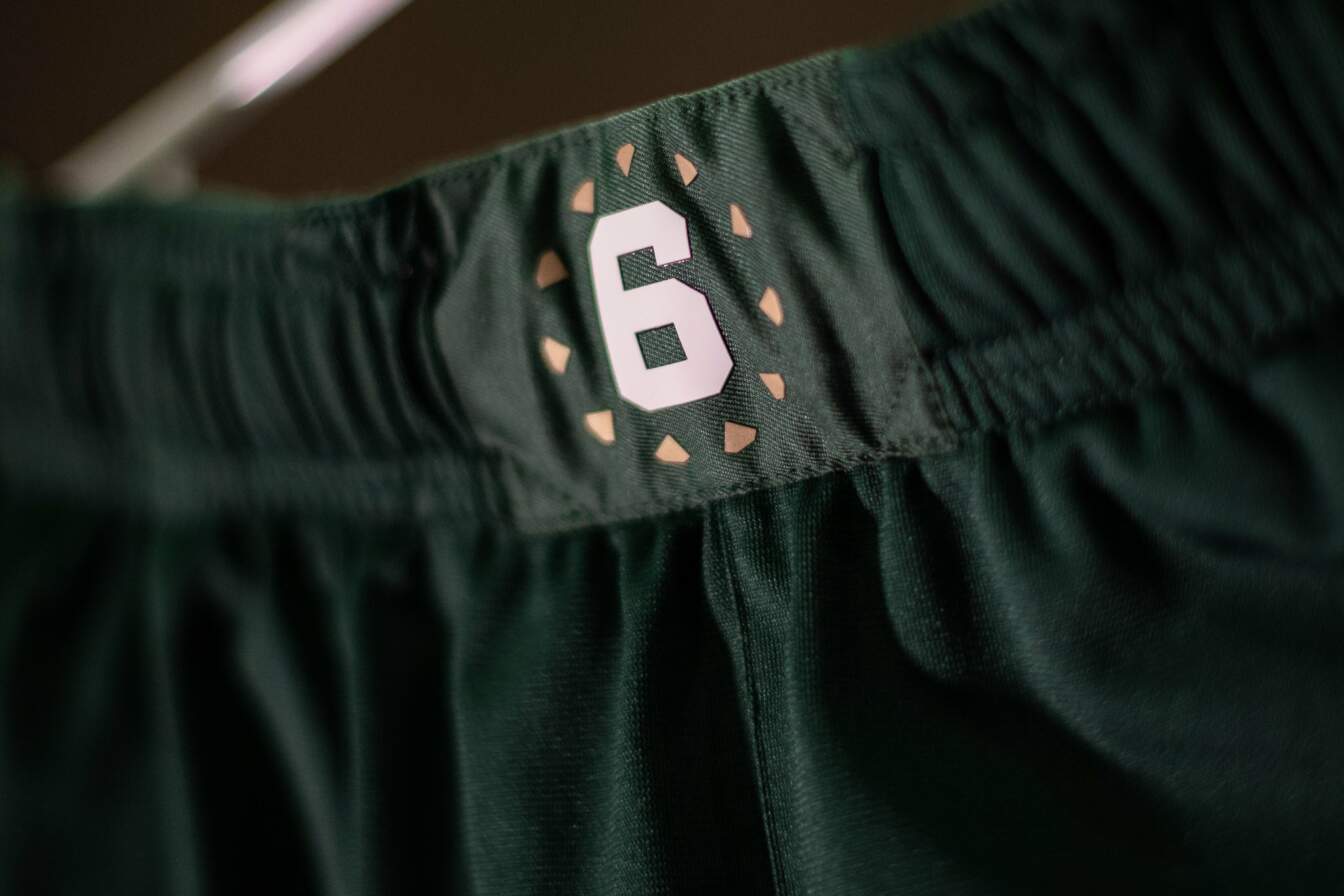 Lots of additional photos are available here.
Why did the Celtics unveil this uniform several weeks before the rest of the league's City designs? Because they plan to wear it for their season opener tomorrow night, when they'll be hosting the Sixers. They'll wear it 10 additional times this season, for a total of 11 — again, the number of Russell's championships.
For more info on this season's new NBA uniforms, logos, court designs, and more, check out my just-published Uni Watch 2022 NBA Season Preview.