[Editor's Note: Today we have a guest entry from reader Bud Parks, who's done a deep dive on an easily overlooked uni element. Enjoy! — Paul]
By Bud Parks
Paul has periodically written about the concept of "Coke" teams (i.e., traditional/classic/legacy franchises that rarely change their visual presentation) vs. "Pepsi" teams (teams that like to change things up every few years). One of the "Coke-est" teams in North American sports might be the football team at Penn State (which happens to be my alma mater), whose uniforms are famously minimalist and unchanging. But one small element of their uniforms has been in near-constant flux for the better part of 35 years now, and it's been right under our noses the whole time. Or, rather, just above the team's noses. I'm talking, of course, about the graphics on the Penn State nose bumpers.
Granted, nose bumpers don't usually get much attention. But for a team that's known for leaving everything the same, the Nittany Lions have had a surprising amount of churn on their bumper graphics. Here's a rundown:
1988-92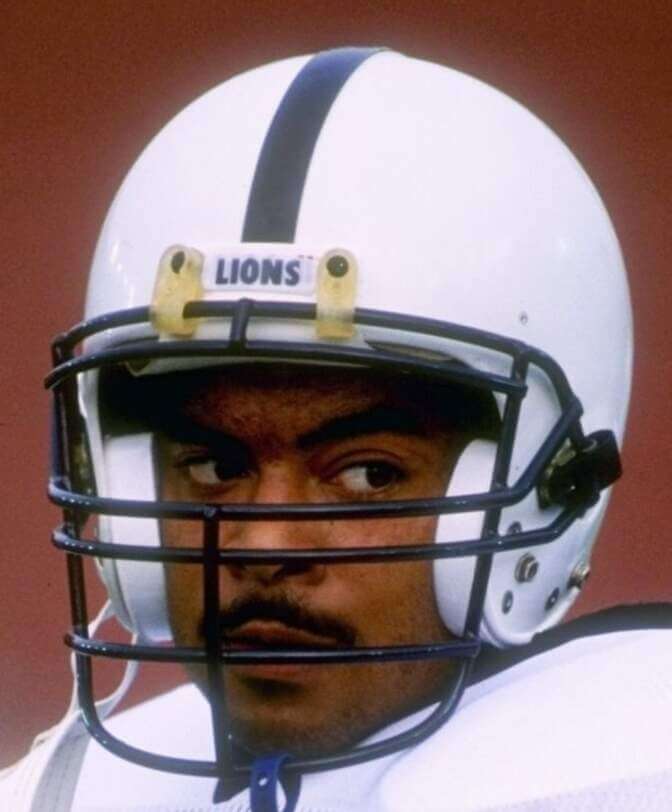 Penn State's first custom nose bumper graphic came in 1988. Instead of just having the helmet manufacturer's name, they went with "Lions" in a simple typeface.
———
1993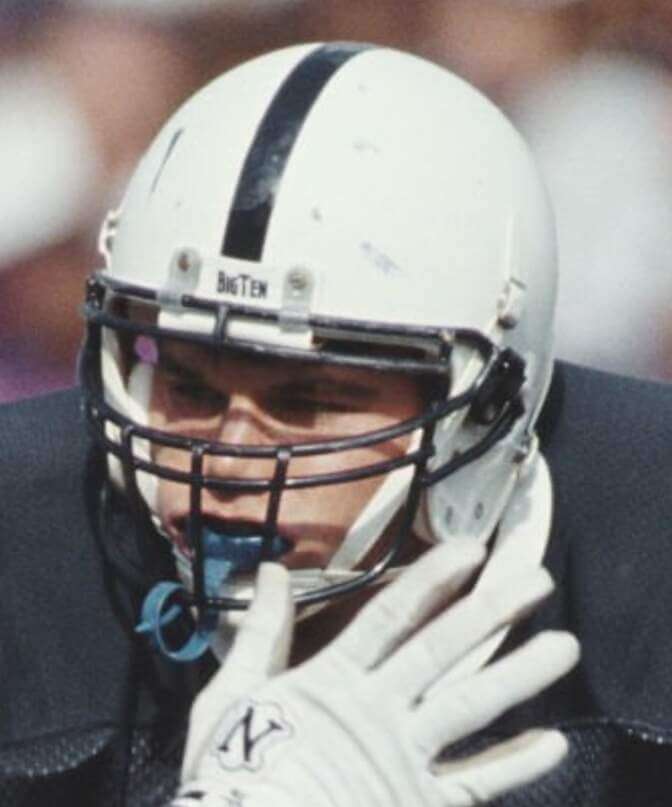 For PSU's first season as a member of the Big Ten, they adjusted their decals accordingly. (Remember how the Big Ten logo during this period had a hidden "11"? Penn State was that 11th team!)
———
1994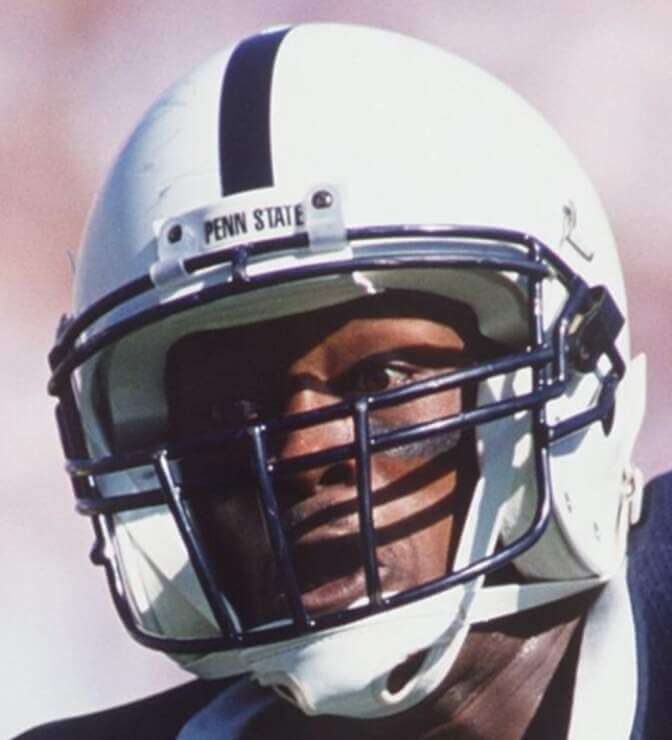 Penn State went undefeated in 1994, and most fans will be happy to tell you that PSU would've handily beaten No. 1-ranked Nebraska for the National Championship had the Big Ten not forced the Lions to play in the Rose Bowl vs. Oregon instead. Meanwhile, we also got our first look at what "Penn State" would look like across the bumper.
———
1995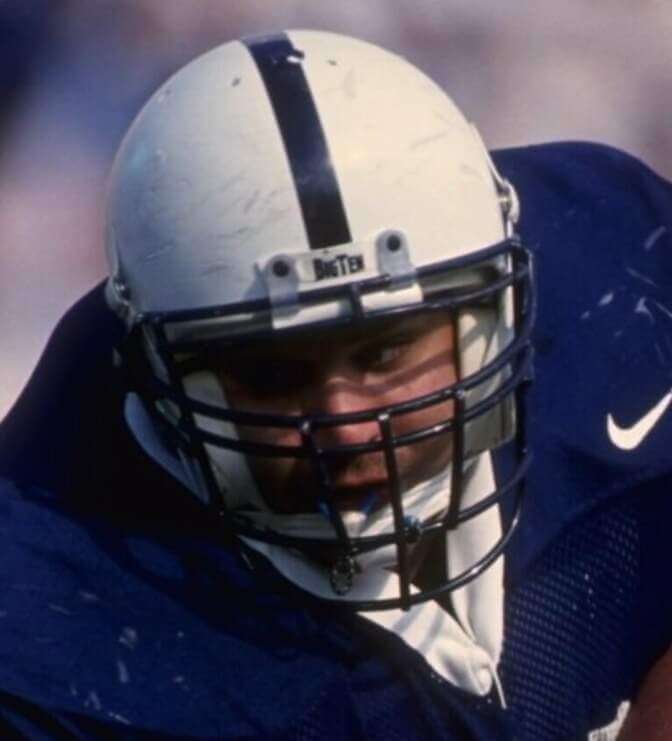 The team decides to revert back to the same Big Ten logo that was used in the 1993 season.
———
1996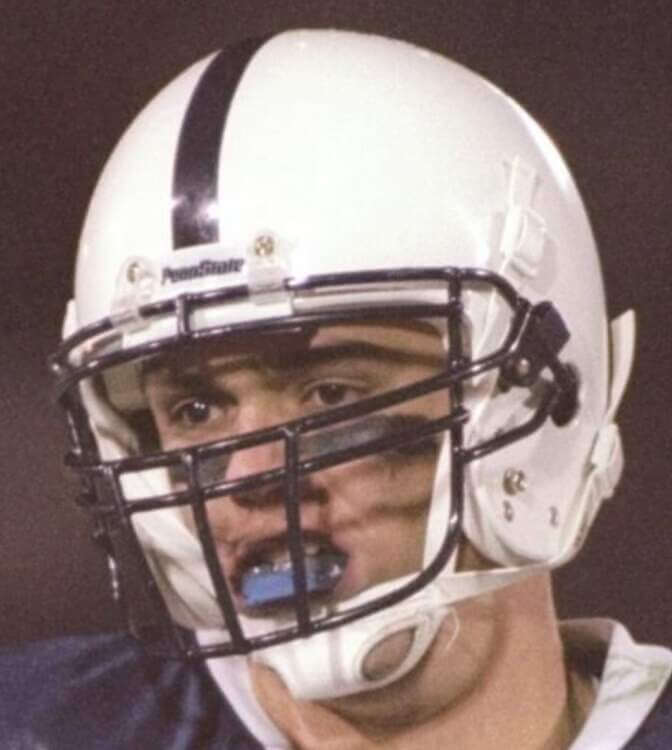 A new "Penn State" wordmark appears. This was actually part of the school's primary athletics logo for a number of years. It's affectionately known as the "tennis ball font" by a portion of the fanbase due to its similarity to the logo of a certain sporting goods brand.
———
1997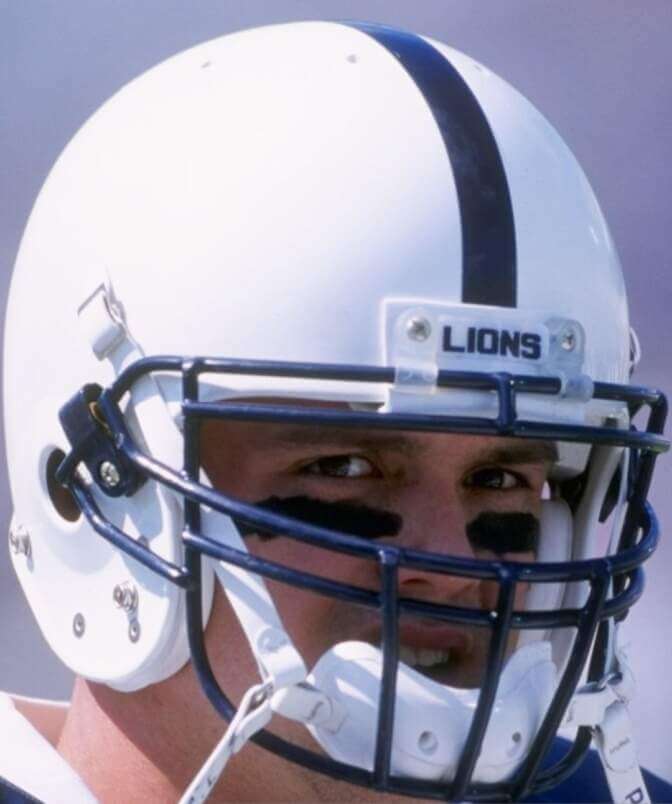 After a four-year absence, "Lions" makes its return, this time in a new font.
———
1998-2001
For the first time, "Lions" appears in a serif font — looks like Varsity Block.
———
2002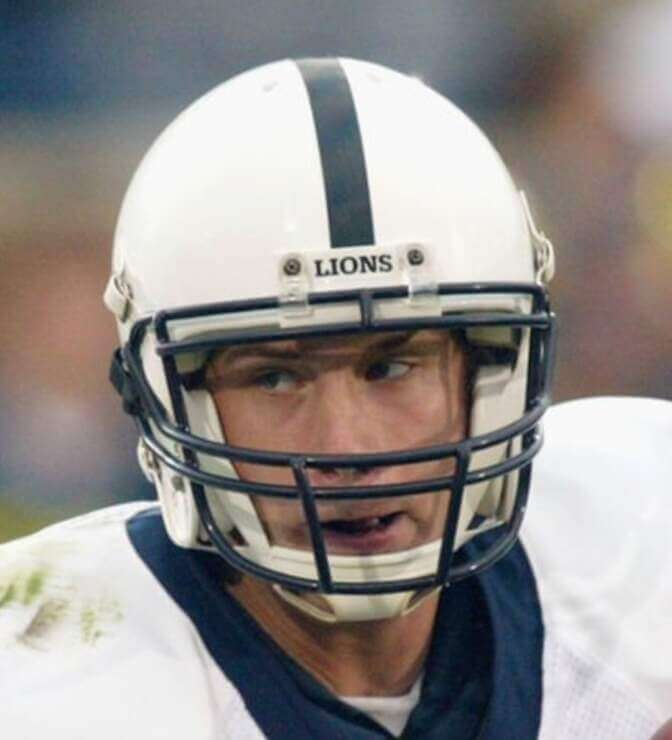 Yet another font for "Lions" — the fourth one so far!
———
2003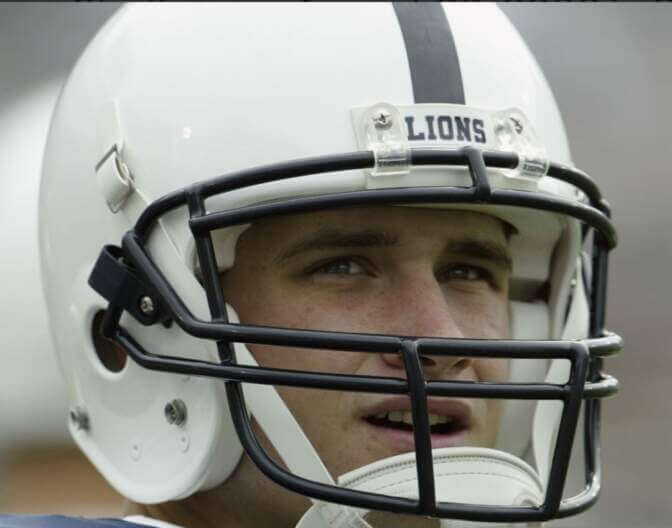 Despite a moderately successful season in 2002 compared to the previous few seasons, the team decides to return to the Varsity Block font originally used from 1998 through 2001.
———
2004-14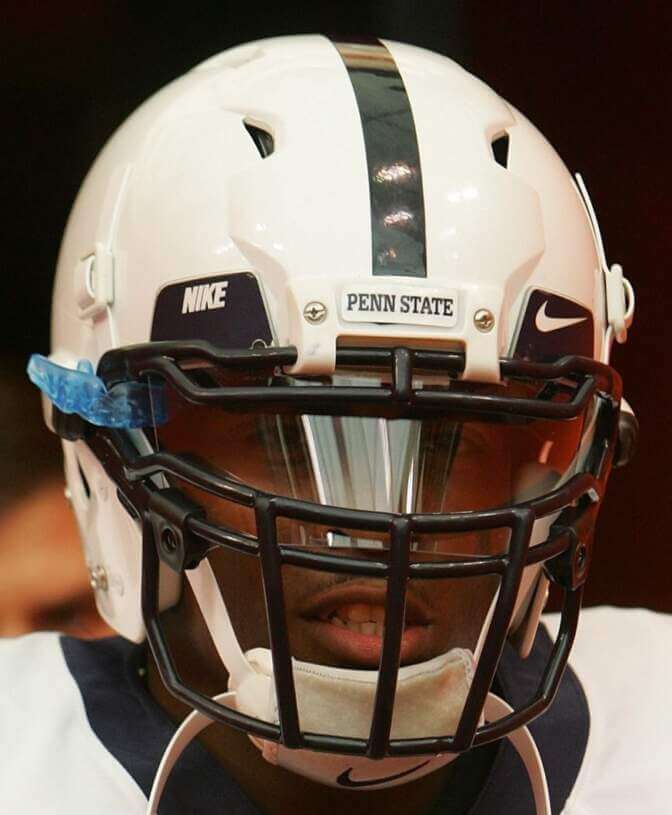 "Penn State" makes its return to the bumper, now in its third font. After so much turnover in fonts and styles, this one actually lasts for 11 consecutive seasons!
———
2015-19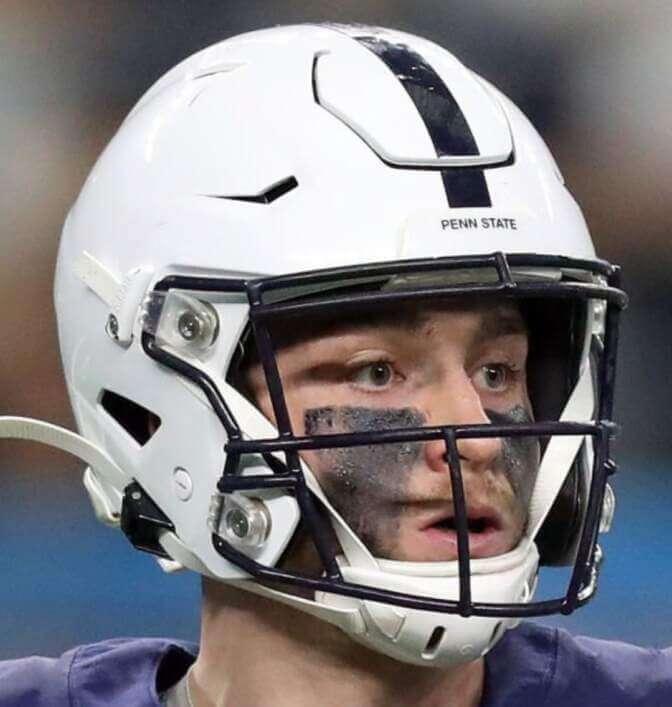 A fourth treatment is chosen for "Penn State," this time to more accurately reflect the school's current athletics wordmark. But for some reason, this version is rendered incredibly small.
———
2020-21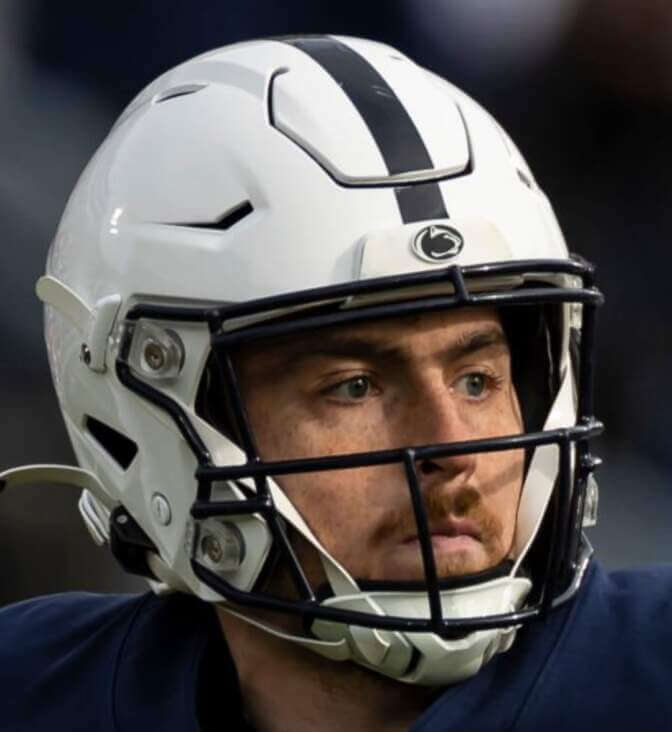 Two firsts for the team in the Covid-shortened season of 2020: a 3D graphic, and the primary athletics logo instead of a wordmark. They would keep this one for the 2021 season as well.
———
2022-??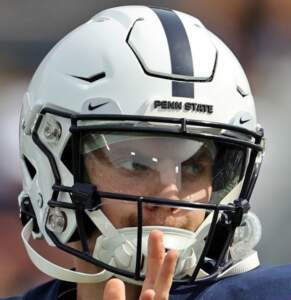 New this season, the team has decided to try yet another iteration of "Penn State," but rendered larger and in 3D. Unfortunately, for the first time, different-sized wordmarks are being used for different helmet models. Previously, they'd always been able to cut the decal to fit the bumper on any helmet model.
So that's 13 changes between 11 different graphics across 34 years! Pretty surprising for a team that prides itself as being sartorially "steady as she goes."
———
Paul here. Great job by Bud! Please join me in thanking him for the excellent concept and the even better execution. Peak Uni Watch!