As most of you know by now, I love vintage catalogs, and I want to go off-uni today and talk about one that I recently acquired.
It's called the 1969 Consolidated Catalog of Specialty Advertising, and it's a real doozy. It features over 600 different promotional giveaway items that could be imprinted with a business's name, logo, phone number, and so on. Some of the items are pretty much what you'd expect — key rings, ballpoint pens, that type of thing. But a lot of the other items are, well, a bit more surprising.
There are no physical samples in the catalog — just photos. But the photos are so colorful and entertaining that they're almost as good as having the actual objects. And a lot of the text is pretty funny to boot.
There doesn't seem to be any rhyme or reason to how the products are sequenced within the catalog, but many of them fall into several clear categories — several of which seem quaint or amusingly nonsensical a half-century later. As I looked through the catalog, I tried to imagine the Uni Watch name or logo on the various products. I suggest that you do the same!
Because of the catalog's unusual size and huge page count, it's impossible to get it to lie flat. That made photography a bit challenging, as you'll see in some of the photos that follow, but I think I managed to capture everything worth seeing. For all of the photos, you can click to enlarge.
Smoking
I'm old enough to remember that people smoked a lot in the 1980s and '90s. But I'm pretty sure they really smoked a lot in the '60s, as evidenced by all the smoking-related products showcased in the catalog (I love how the first one is called "The Silent Salesman"):
———
Drinking
As you'd expect, there are also some cocktail accessories. I especially like the "fruitpiks":
———
Kitchen Accessories
Ah yes, the little lady (or as one of the catalog listings calls her, "America's number one decision maker") will really appreciate these, won't she?
———
Coin Organizing and Storage
Not many people spend coins anymore. But they apparently used them quite a bit in the 1960s, at least judging by the huge number of coin-related items in the catalog:
———
Knives
If you want knives or box cutters, this catalog has you covered:
———
Screwdrivers and Tool Kits
At first I wondered why the catalog featured so many screwdrivers but not many other tools. Then I realized it's because screwdrivers' plastic handles make them well-suited for promo marketing.
———
Sports
Hey, look — actual sports-related content in the middle of this mostly non-sports blog entry! The instructional comic books shown in the first page look pretty awesome:
———
Things That Will Get Dirty or Gross
I'm not sure I'd want my business's brand on a product that was going to be used around a lot of dirt or messiness, but I guess some people felt differently:
———
Key Rings and Chains
I have a longstanding fascination with key rings, so this category is of particular interest to me. Man, they'd put anything on a key ring!
———
Grooming Accessories
Look good, feel good, am I right?
———
Pens and Pencils
I have to say, most of these look really, really good. (If you agree, you might enjoy the post I did in 2020 about a ballpoint pen sample kit.)
———
Games and Toys
Hey, start 'em young, right?
———
Volvelles
Also known as "wheel charts" or "wheel calculators," but the proper term is volvelle. By any name, the catalog has a lot of them. Note that the first pair — one for drinking and one for first aid — form an ironic match:
———
Rotary Phone Accessories
It's amazing how many different gadgets they had just to help people dial the fucking phone — and arguably even more amazing how the first one shown below looked like male genitalia:
———
Headwear
If you're into cheapo paper caps and visors, this catalog is a freakin' bonanza. Check this out:
———
Native American Headdresses
Uh, so, yeah. Not the marketing industry's proudest moment.
———
Miscellaneous
These last items don't fit into any obvious category, but I found all of them to be interesting:
———
Phew! Okay, that's (more than) enough.
But here's a little story to wrap things up: Back in 2019, when I wanted to start selling Uni Watch seam rippers, I looked far and wide for a company that would produce the rippers with the Uni Watch script printed onto the plastic handle. Seriously, I chased down a lot of potential leads, but nobody was offering custom-printed rippers (at least that I could find), so I ended up purchasing plain rippers and applying clear decals onto them.
Ah, but if I had been looking for custom-branded rippers back in 1969, this catalog would've had me covered:
I laughed out loud when I saw that.
• • • • •
• • • • •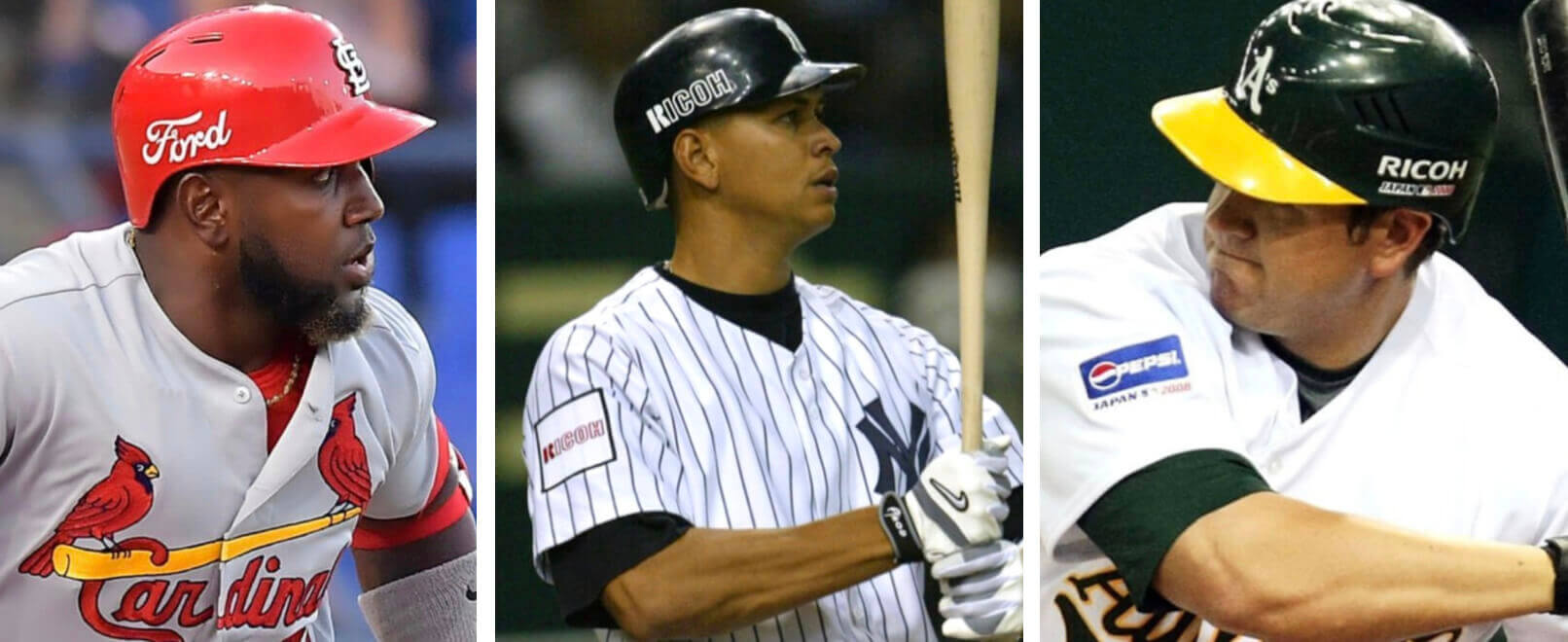 Bulletin reminder: In case you missed it earlier this week: With MLB uni ads very much in the air, my latest piece for Bulletin takes a close look at the eight neutral-site series that have included uniform advertising over the past two decades. The article also features an FAQ section about the potential new uni ad program for this season.
My premium subscribers can read the article here. If you haven't yet subscribed, you can do that here (you'll need a Facebook account in order to pay). If you want more info on what you'll get for your money, you can find that here. And if the Facebook requirement is a dealbreaker, email me and I'll keep you in the loop about developments regarding non-Facebook payment options and possible workarounds. Thanks!
• • • • •
• • • • •
The Ticker
By Anthony Emerson

Baseball News: The Portland Sea Dogs, the Double-A affiliates of the Red Sox and this writer's local team, have unveiled a new food-themed promotional identity: the Maine Bean Suppahs, after Maine's tradition of baked bean and hot dog dinners prepared for the whole community and served in churches and legion halls. The unis will be worn on Aug. 13 (from multiple readers). … New throwbacks for Louisville (from Kary Klismet). … Tulane is going BFBS this weekend. … The New Jersey Jackals of the Frontier League have revealed their 25th-anniversary logo (from John Cerone). … The Battle Creek Battle Jacks of the Northwoods League posted a Twitter video showing how their new logo evolved from prototype to final design (from @BallparkHunter).

Pro Football News: Did you know that Bears coaches wear the throwback "B" cap in honor of George Halas? It's a fact (from Jim Howicz). … Oh man, check out this old Edmonton CFL jersey prototype, c. 1993. The '90s were wild (from @thupka1982). … Sticking in Edmonton, after one season with antler-themed helmets, the Elks are returning to the double-E helmet logo (from multiple readers). … New uniforms for the Vegas Knight Hawks of the Indoor Football League (from Kary Klismet). … Former NFL coach Mike Ditka is chairman of a new women's football league, called the X League. It will launch this summer with eight teams, only one of which has a name that ends in "s."

Hockey News: New logo for the Stanley Cup Final(s) (from Tom Konecny). … Penguins D Mark Friedman, who wears No. 52, lost the "2" decal on his helmet after a puck deflected off his head during last night's Pens/Lightning game (from multiple readers). … The WHL's Prince Albert Raiders will be wearing one-off alternates on March 19 (from Wade Heidt).

Basketball News: Celtics C Luke Kornet got F Jayson Tatum a Moses Malone Spirits of St. Louis jersey for his birthday. Tatum is a St. Louis native. … Michigan's men's team wore throwbacks on Tuesday night against Michigan State (from Kary Klismet). … USA Today has a gallery of every men's Final Four court since 2001, though some of the pictures could be better (from Johnny Garfield).

Soccer News: Napoli have used an insane 13 separate kit designs this season, the newest of which is a red jersey with Diego Maradona's face on it (from Ed Zelaski). … Sporting Kansas City and KC Streetcar have partnered to replace some seats on streetcars with SKC jersey designs (from @ScottyBeats86). … USL Championship side San Diego Loyal have unveiled their new kits (from multiple readers). … Georgian club Dinamo Tbilisi's captain's armband this year will feature various Tbilisi landmarks (from Ed Zelaski). … The following are all from Kary Klismet: New home uniforms for Pittsburgh Riverhounds SC of the USL Championship. … Here's a look at the evolution of the logos used by Argentina's top clubs. … VfB Stuttgart of the Bundesliga will wear one-off kits made out of recycled textiles this weekend.

Ukraine News: Yesterday we mentioned that EA Sports had removed Russian teams from its FIFA 22 video game. Now they're doing the same for FIFA Online, FIFA Mobile, and NHL 22. … U.S. flag manufacturers have been getting a flood of orders for Ukrainian flags.
• • • • •
And that's a wrap for this week. Stay safe, enjoy Phil's weekend content, and I'll see you back here on Monday. Peace. — Paul