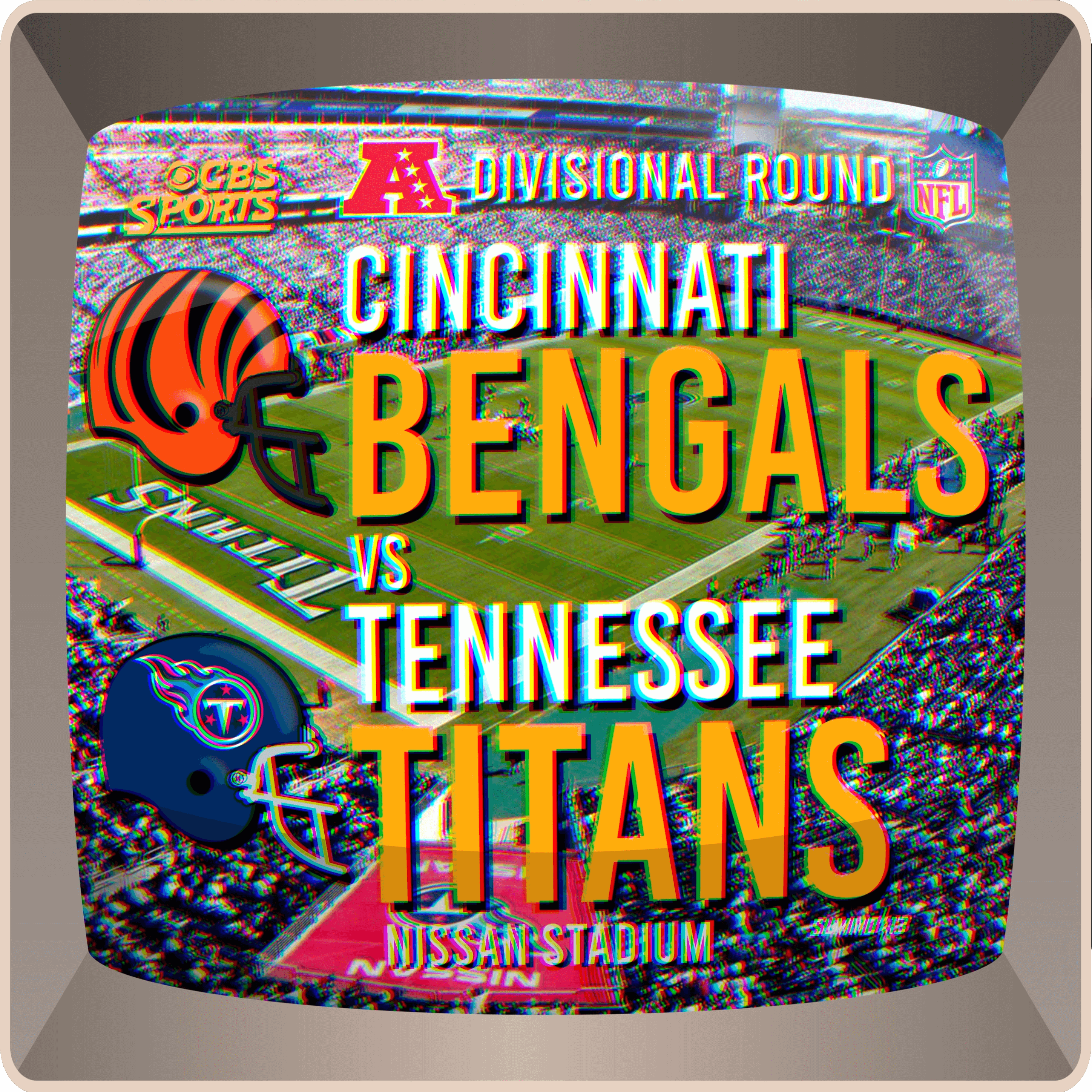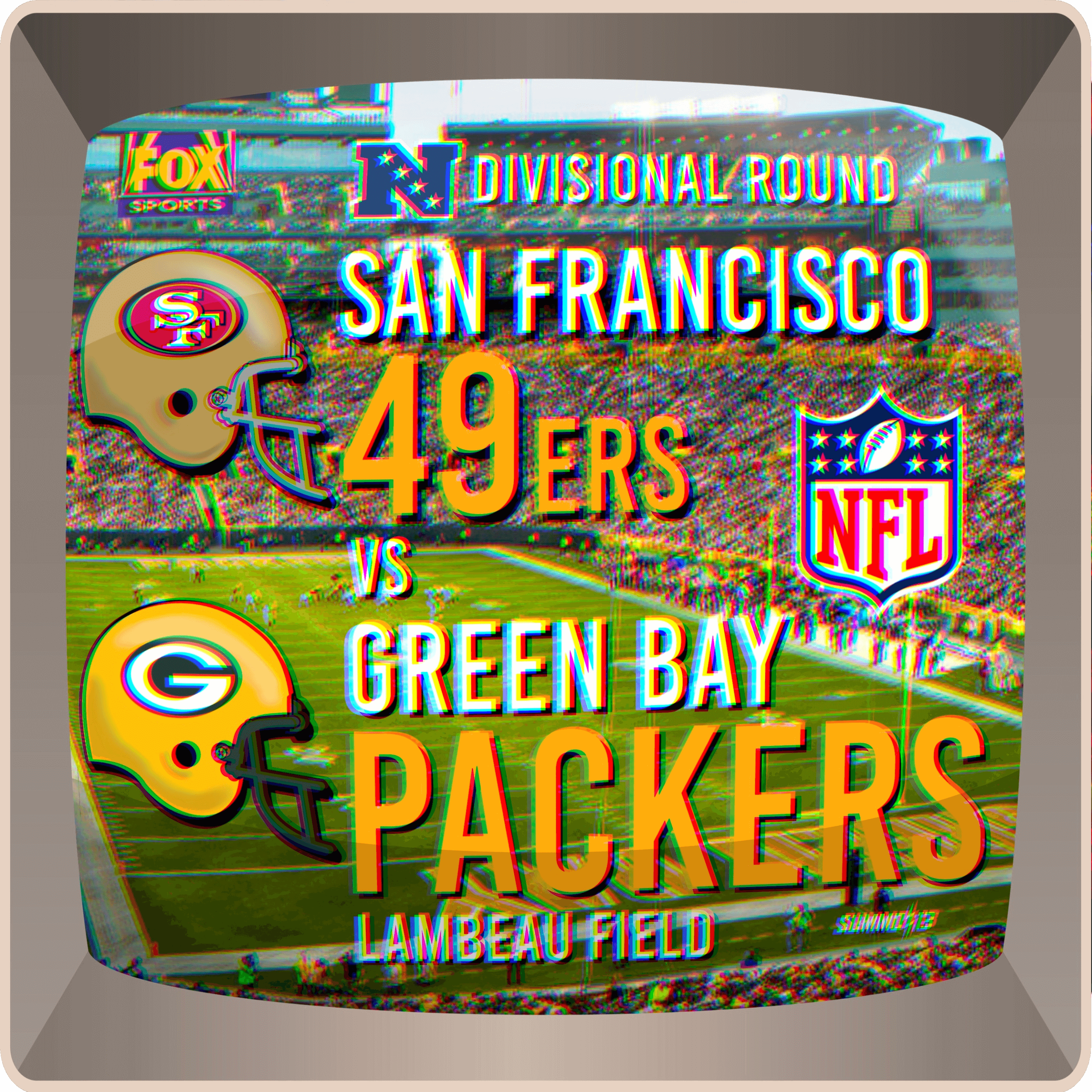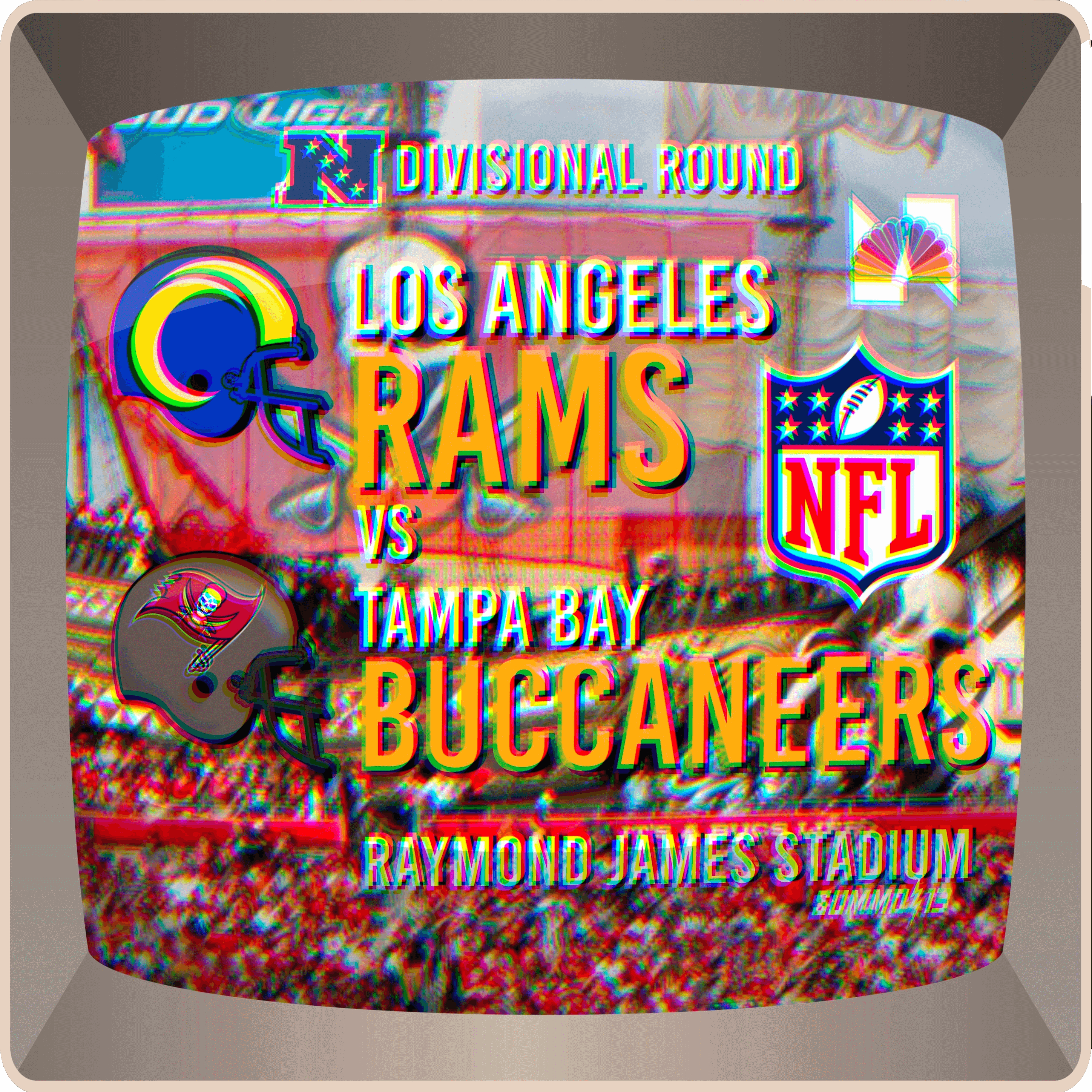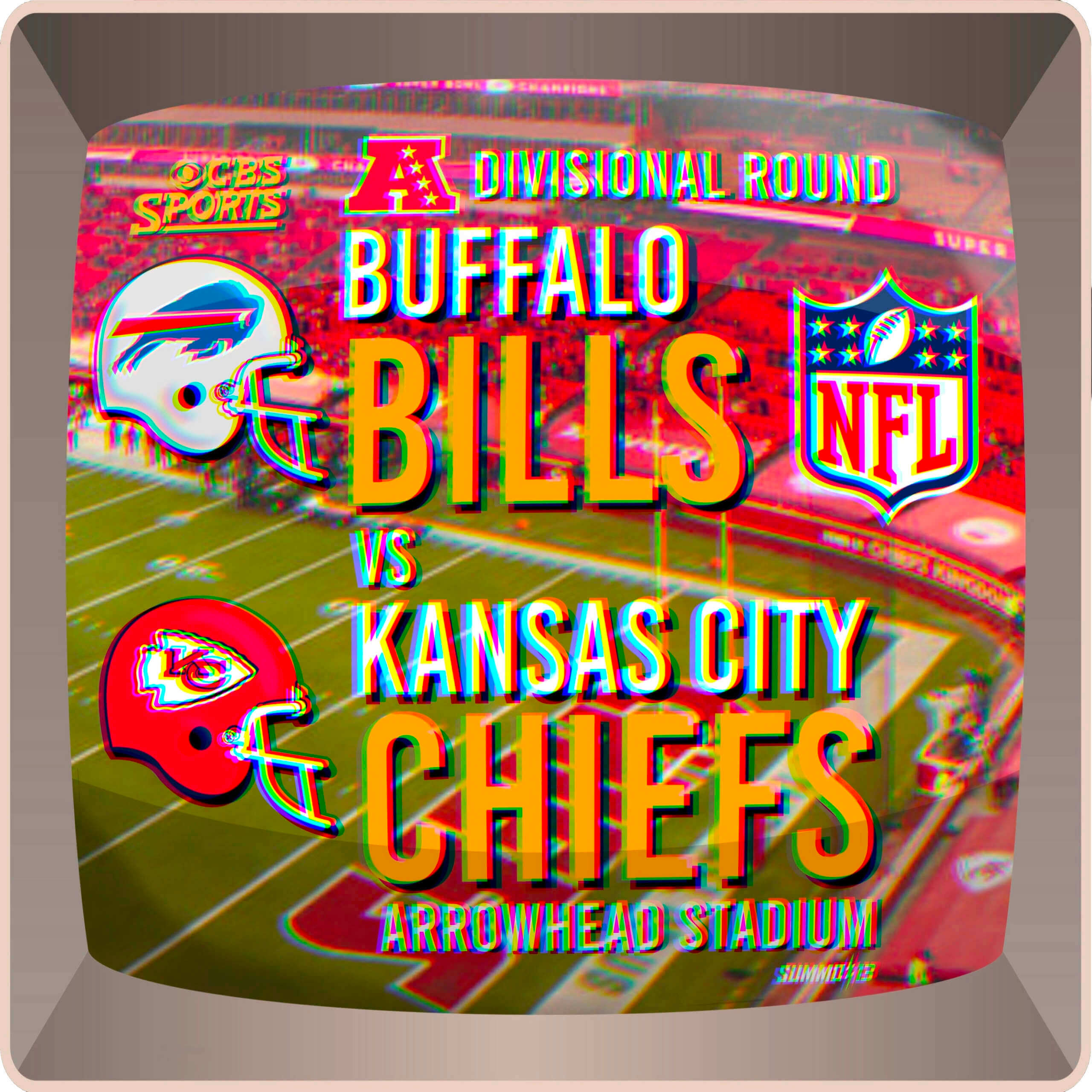 Click to enlarge
Mike Summo — the guy who did those great NFL Grinch illustrations that I wrote about last month — has been creating these awesome retro-styled graphics for the NFL postseason. If this doesn't get you in the mood for this weekend's playoff games, nothing will! (He also did these for last week's AFC and NFC Wild Card games.)
I love how the graphics are a bit out of focus. Just put a little tin foil on the antenna and that should take care of it!
You can see more of Mike's excellent graphics by following him on Twitter.
• • • • •
• • • • •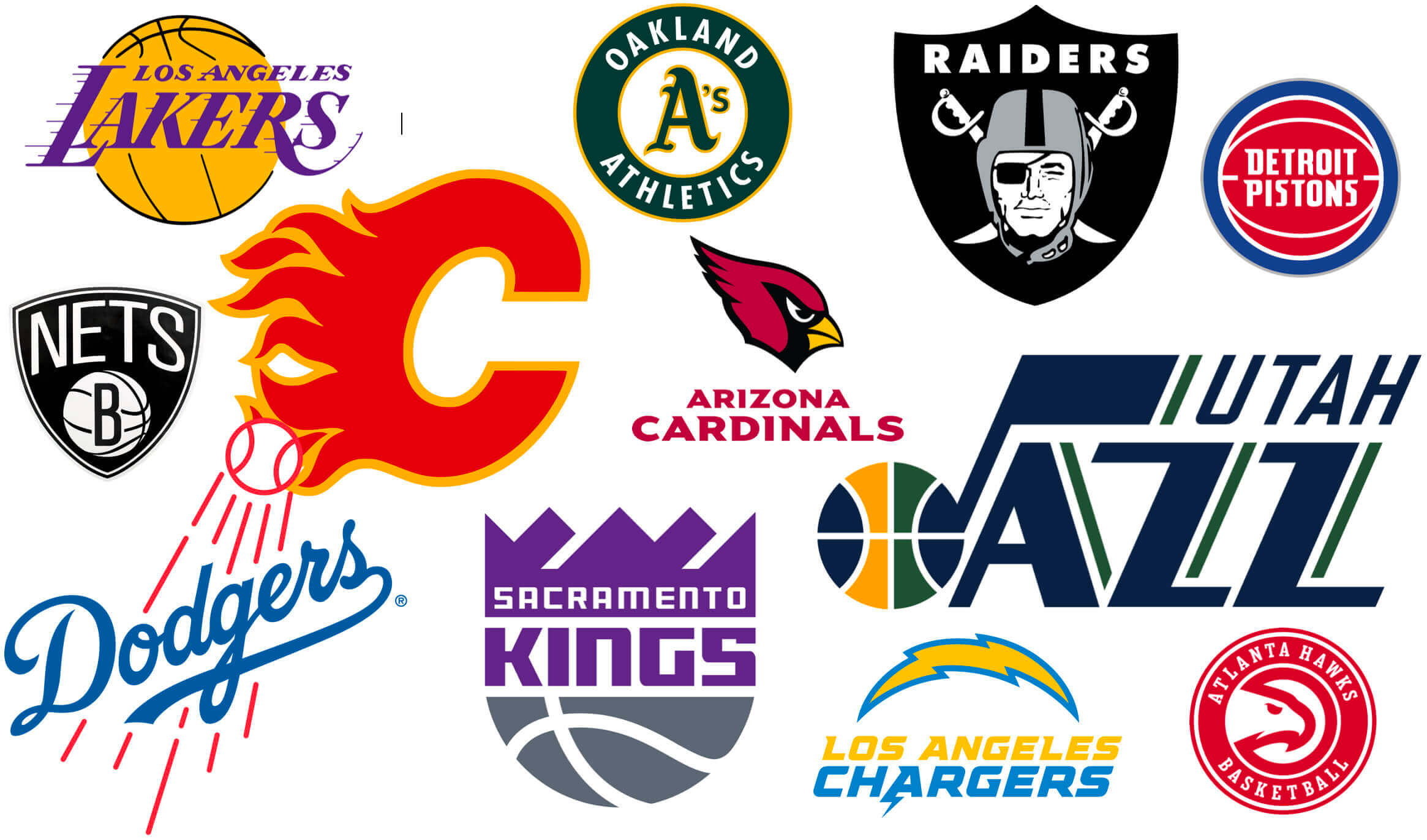 Today's real lede: Last week on Bulletin, I assigned letter grades to teams that changed their names while remaining in the same city. This week I'm looking at the inverse of that situation — teams that kept their names even when moving to a new city, like the ones shown above. Which ones should have changed their names? Much like last week's piece, this was a really fun exercise, and you can check it out over on Bulletin.
Speaking of Bulletin: In case you missed it yesterday, there's some important news on that front. Full details here.
• • • • •
• • • • •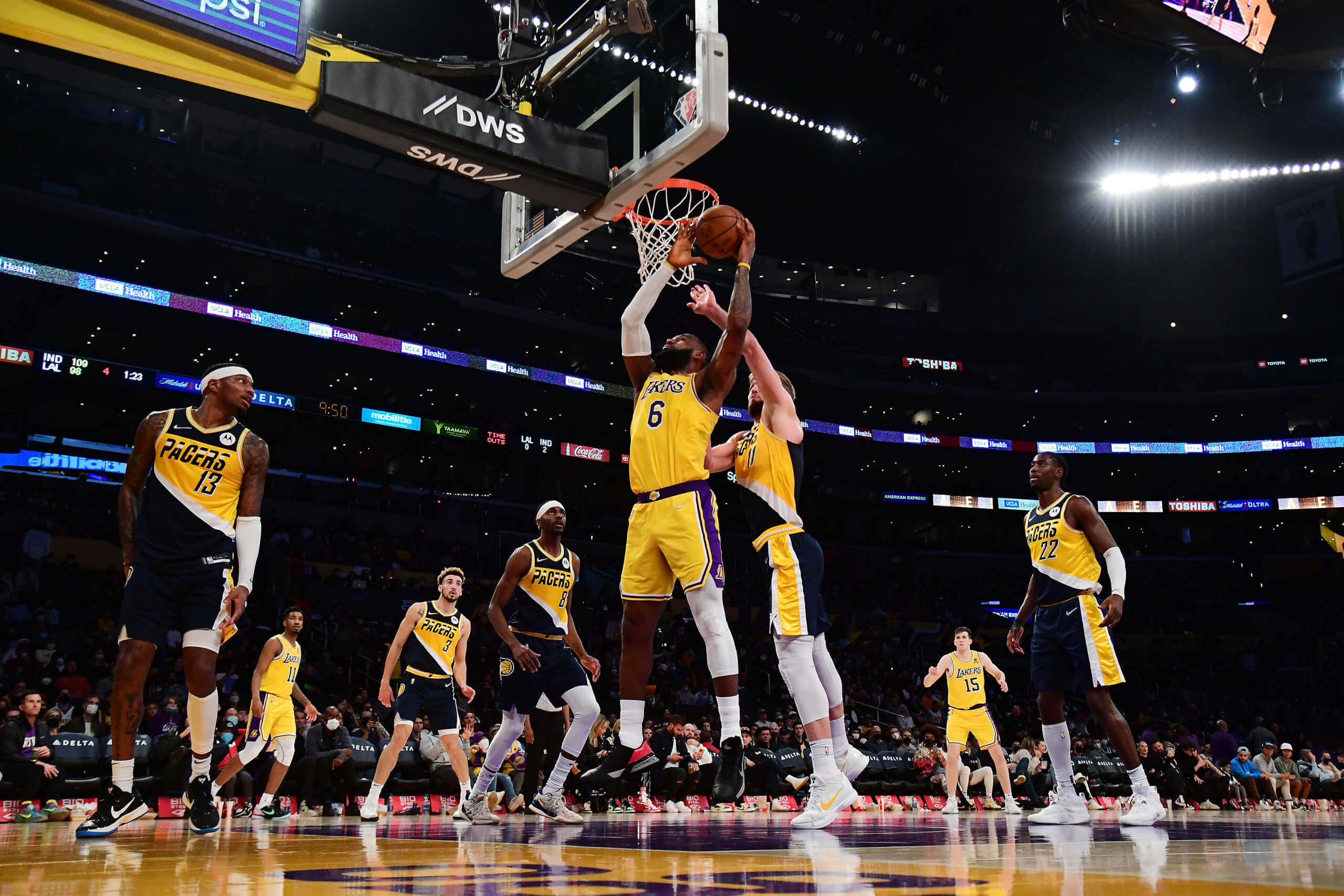 Photo by Gary A. Vasquez, USA Today Sports; click to enlarge
Should've gone shirts vs. skins: Very odd uni matchup for last night's Lakers/Pacers game in L.A., as both teams wore a lot of yellow.
Here's another view: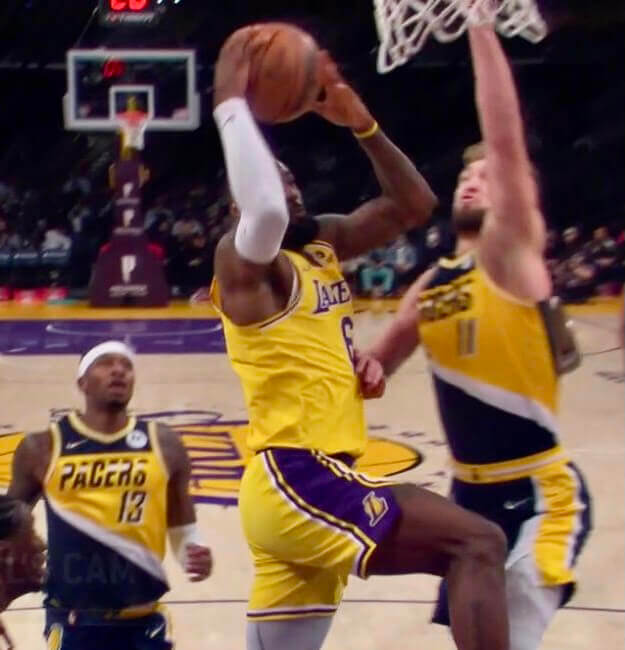 Since the Lakers were the home team, the onus was on the Pacers to wear something of sufficient contrast. I'm surprised they were allowed to wear this set.
(My thanks to @mayorofreal and Trevor Williams for this one.)
• • • • •
• • • • •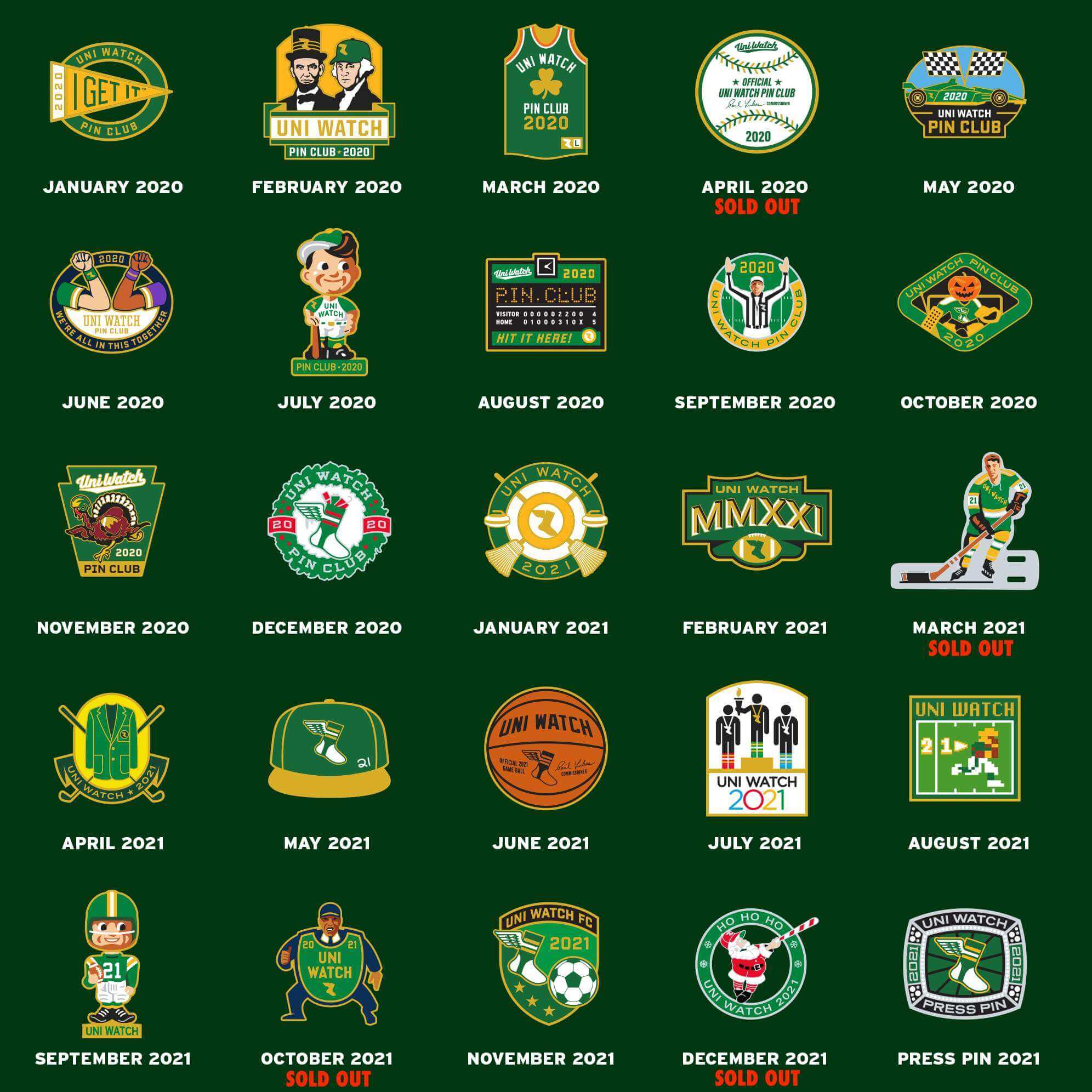 Click to enlarge
ITEM! Pin bundles now available: As I mentioned a few weeks ago, Todd Radom and I have decided to stop doing new pin designs (except for the annual Press Pin, which we'll keep doing each October). This had nothing to do with the recent Teespring shipping snafu — we had already made the decision months ago.
I've retrieved all of the remaining pin inventory from Teespring and am now offering them at a discounted price, with bigger discounts for multi-pin bundles. Here's the deal: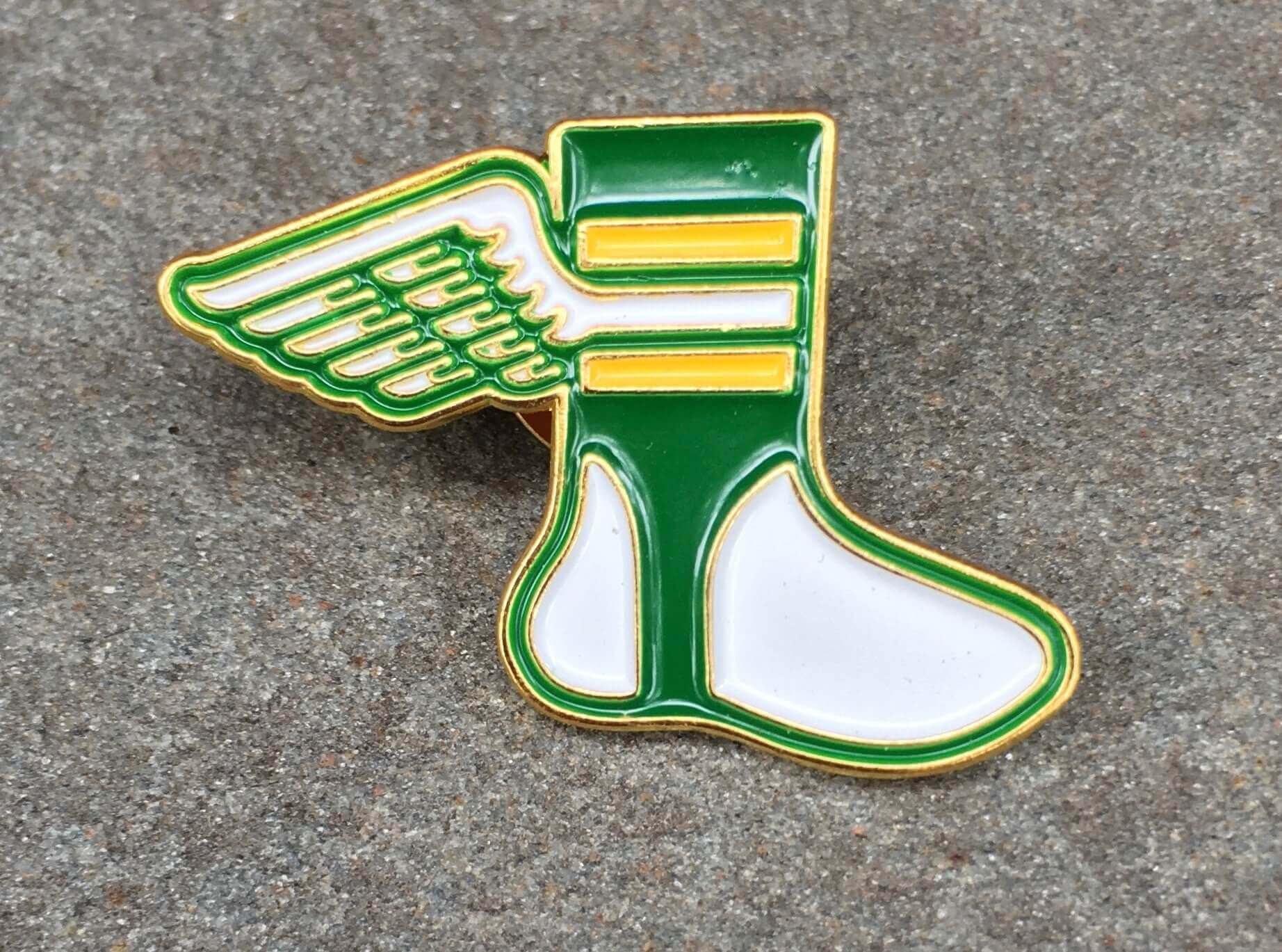 1. All of the pins shown above are available (except the ones marked "Sold Out," obviously), and so is our basic winged stirrup pin (shown at right).
2. The pricing is as follows:
• One pin for $9
• Any two for $16
• Any three for $21
• Any five for $30
• Any eight for $40
• Any 12 for $50
If you want more than 12, email me and I'll give you a price.
3. Shipping in the USA is $5 for up to eight pins, or $7 for any quantity larger than that. If you're outside the USA, contact me for a shipping quote.
4. Tally up the total for your purchase and then send me the proper amount via Venmo (use @Paul-Lukas-2 as the payee), PayPal (newcollegeuni@gmail.com), or Zelle (plukas64@gmail.com). If you'd rather use Apple Pay or a paper check, contact me and I'll give you the info you need.
5. After sending payment, email me with your mailing address and a list of the pins you want. Please list them by date — "January 2020," "May 2021," and so on.
6. If you want to combine your purchase with an order for a Uni Watch koozie, a trading card, a seam ripper, or a magnet (prices have just been reduced on all of those products), email me and I'll give you a price that includes a combined shipping fee for the whole shebang. (Sorry, these are the only Uni Watch items I can combine into one shipment, because our other items ship from separate locations.)
One final note: Sorry, but these discounted/bundled pins cannot be used to qualify for the "Collect 'Em All" bonus pins. That promotion is now closed.
That's it. Thanks!
• • • • •
• • • • •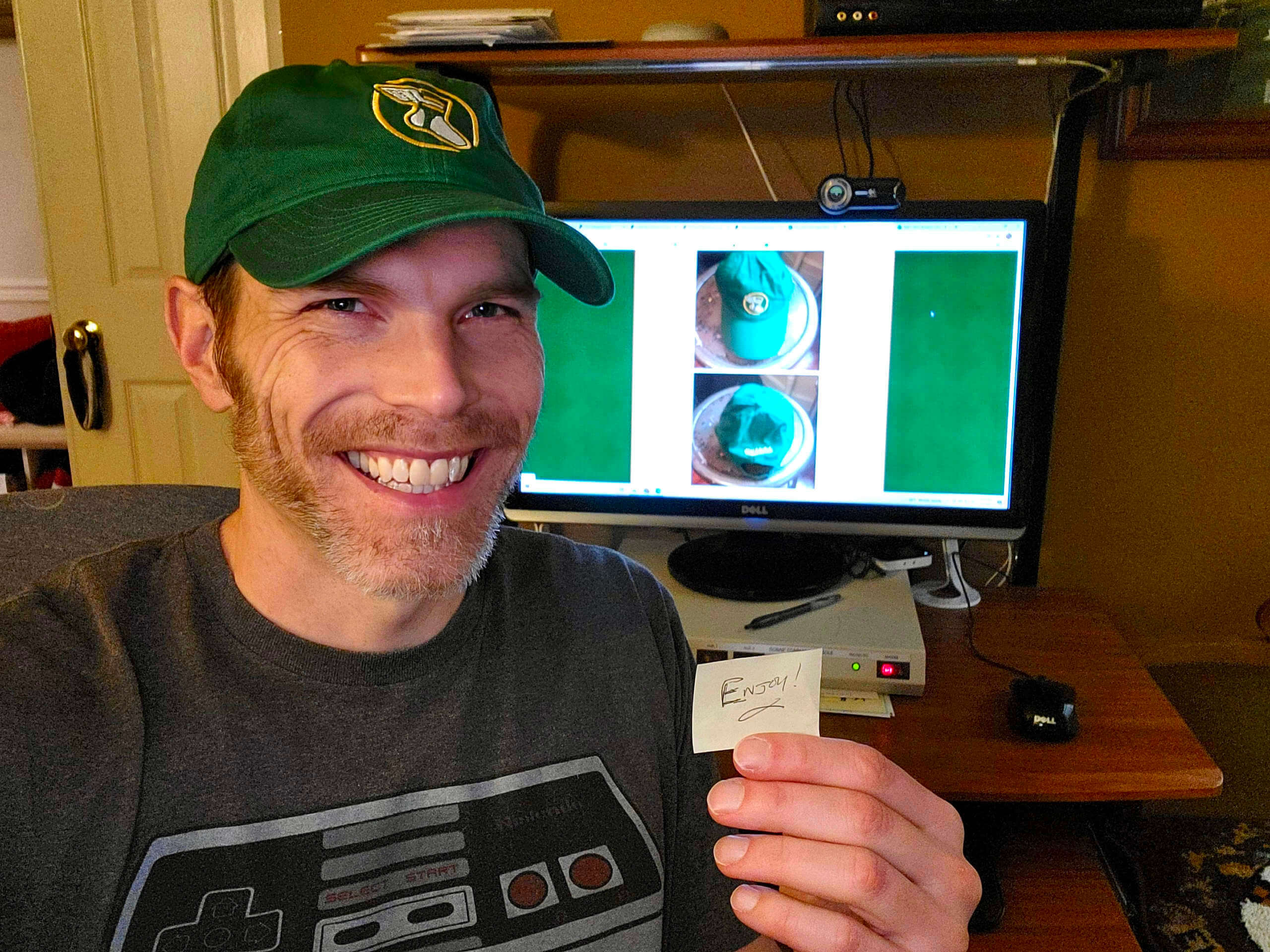 Click to enlarge
Raffle winner: Who's that in the Uni Watch "gold circle" cap? None other than reader Marc Burgess, who won that cap — the last of its kind — a few weeks ago in the year-end raffle. "My wife said I should be cool and not send this, but whatever — the hat made my week!" he said.
Glad you're enjoying it, Marc. Looking good!
• • • • •
• • • • •
The Ticker
By Paul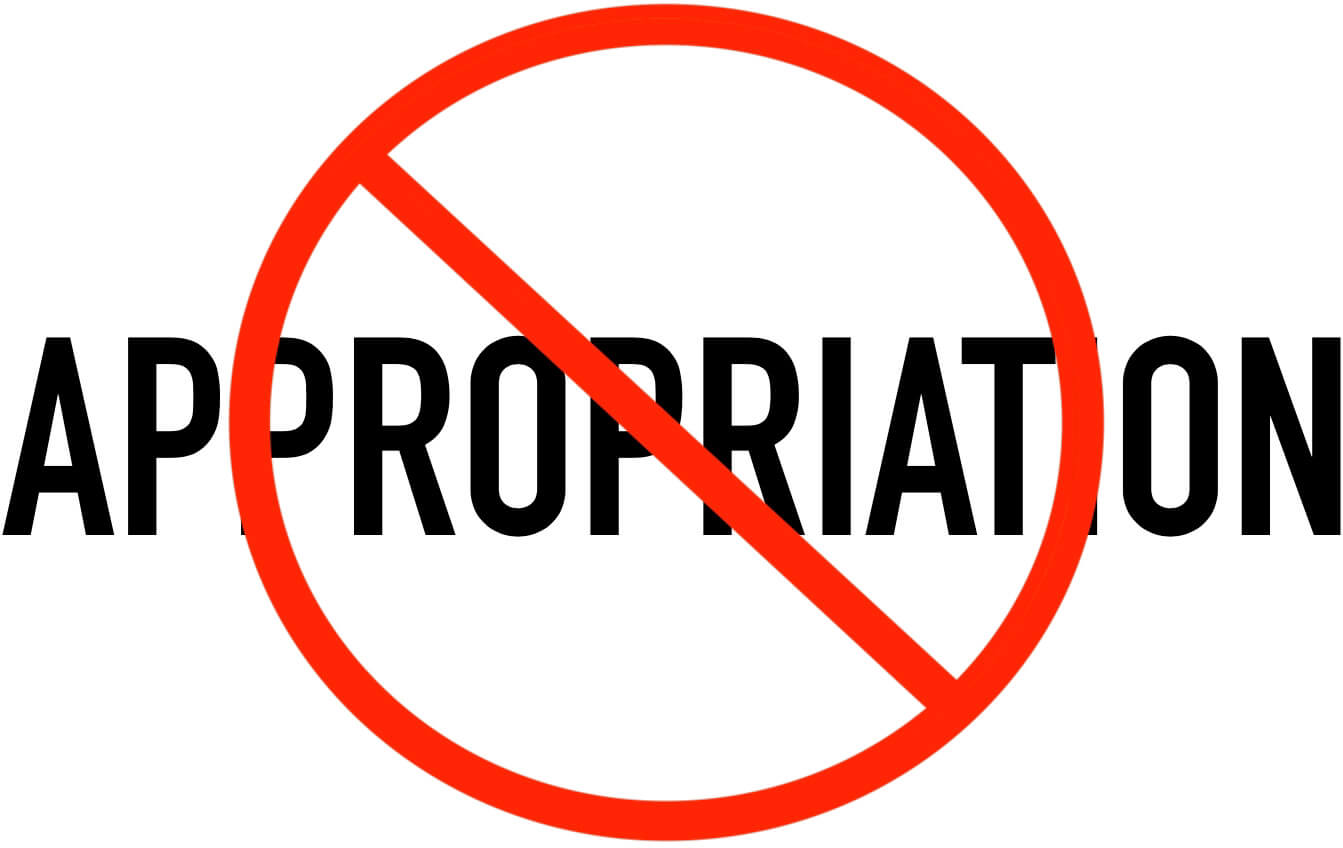 Indigenous Appropriation News: Last year the school board in Bellefonte, Pa., voted to scrap the district's "Red Raiders" team name and Native American imagery. Now the board has reversed those decisions (from Doug Keklak).

Baseball News: The latest team in the Pioneer League will be called the Glacier Range Riders (from Eric Taylor). … As mentioned in yesterday's Ticker, the Triple-A Sugar Land Skeeters are now called the Space Cowboys. Here's their new logo (thanks to all who shared). … Fun piece about how former Reds 3B Chris Sabo had cool goggles (thanks, Brinke). … New home pinstripes for UCLA softball (from @MistaMaxG). … New sleeve patch this year for Little League (from Devin Clancy)

Football News: The Bills will go mono-white this Sunday in KC (thanks, Phil). … Here's Jason Von Stein's uni/mascot-centric illo for this weekend's playoff games. … Lots of NFL players are wearing Dreamathon T-shirts during pregame warm-ups.

Hockey News: Reader Wayne Jones notes that the AHL's Rockford IceHogs don't have any players with a single-digit number. … New late-1990s-style alternate possibly in the works for the Sabres (from @aetk28). … Hispanic Heritage Night pregame jerseys last night for the Devils (from Wade Heidt). … The Canadiens welcomed new GM Kent Hughes with a No. '22 jersey including the apostrophe (from Moe Khan). … The Coachella Valley Firebirds teased a uni unveiling for next Monday (from Stan Capp). … The Ducks wore white at home against the Avs last night (from @NasLeaf). … Nickelodeon Double Dare Night jerseys — whatever that means — for the Tulsa Oilers this Saturday (from D. Hempel). … Very cool early-1970s video of North Stars goalies Gump Worsley and Cesare Maniago discussing their gear (from our own Jerry Wolper).

NBA News: Good podcast episode on the differences between 1990s NBA uniforms and today's (thanks to all who shared). … During last night's Celtics/Hornets game, ESPN had a graphic that mistakenly referred to the Hornets as the Bobcats (from Mario Cuttone).

Soccer News: Here's a great story about clubs in Mexico's Liga MX wearing lucha libre-themed kits (from @JonDWilbs). … New kits for Japanese side Ehime FC (from Jeremy Brahm).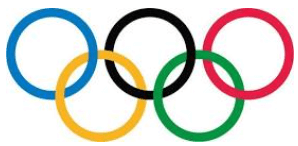 Olympics News: New curling uniforms for defending men's gold medalists Team USA (from Kary Klismet and Phil). … Also from Kary: Kazakhstan's Olympic uniforms will carry the word "Qazaqstan" to more accurately reflect the preferred Latin alphabet spelling in the country's native language.

Grab Bag: New logo for Anheuser-Busch. … Following up on Ticker items from the past two days, here's are all of the AFL Women's pride jumpers (from Chris Bamford). … "The U.S. field hockey teams are playing at the Pan American Cup in Chile, which is the Americas championship," says our own Jamie Rathjen. "There are a few things going on with these pictures from the USWNT's first game: They're back to wearing sleeveless shirts (they briefly didn't last time they played), and I have no idea what this shirt crest is. It doesn't look field hockey-related, yet it must be a USA Field Hockey logo since there's no reason for it to be anything else. The men's team has it, too."