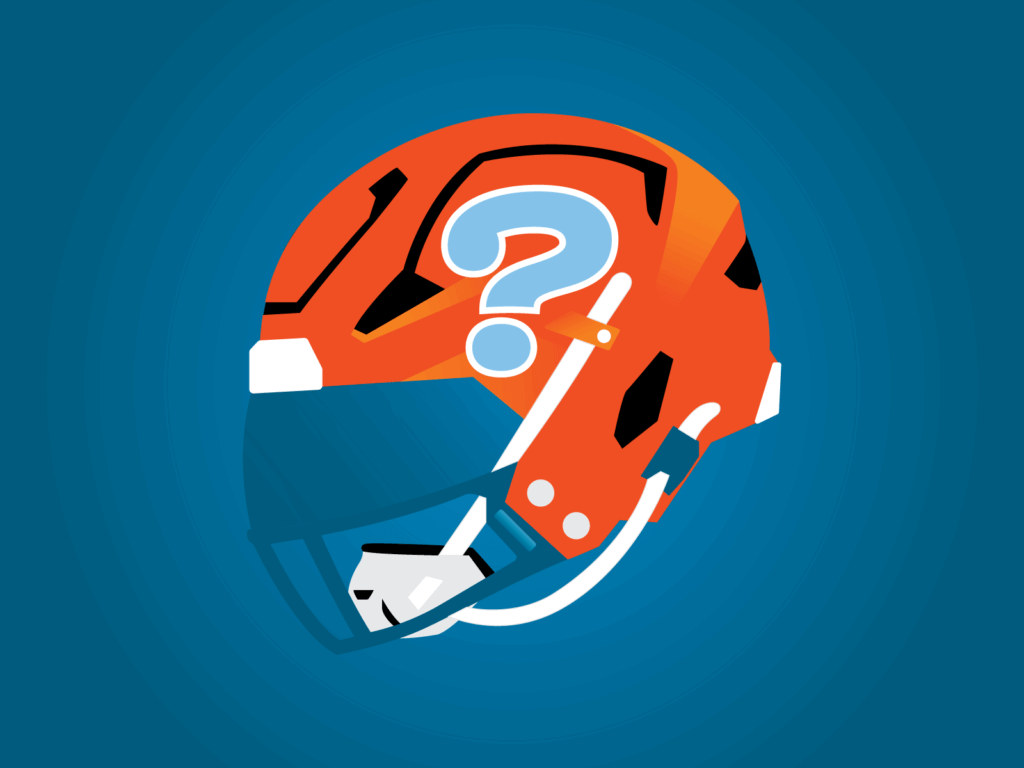 By Phil Hecken
Follow @PhilHecken

Greetings, and good morning Uni Watchers! I hope the first week of the double-deuces is treating you well (and you're staying as safe and COVID-free as possible).
Early last year, there were rumblings that the 2022-23 NFL season would include the "elimination" of the one-shell rule (which they ended up doing in June, and Paul had a great detailer here on what that entails). But before that happened, I did a couple pieces on potential alternate helmets for both the NFC and AFC. There were obviously a bunch of possible "alternate" helmets in those pieces even I wouldn't want to see on the field, but it was just for fun. Once the NFL announced the one shell rule was lifted, this opened the door to all 32 teams having a second color shell to use either with an alternate uniform, or with a throwback.
Fast forward to December of last year, when Paul broke the news that only 15 teams would be adding alternate helmets for next season. While we can probably guess several of those teams (Patriots, Buccaneers, Falcons, Steelers — teams who have previously worn throwback uniforms with different color shells from their current ones), that still leaves a bunch we can only speculate about.
Enter today's featured guest, Jordan Grimes. In what I'm pretty sure is a first for Uni Watch, most of the remainder of this article will be in the form of a fairly short (17 minutes) video, where Jordan will give a brief synopsis of the current helmet rule, and then proceed to tell (and show) us what he thinks (or in some cases, hopes) the 15 teams who will wear alternate shells next year will be. I think you're really going to like this — I'm not sure if the video-heavy format will work well for UW, but this is a great quality piece and well worth the less-than-twenty-minutes of your time. I'll turn it over to Jordan now.
• • • • •
15 Possible Alternate NFL Helmets
by Jordan Grimes
I was intrigued to see the Uni Watch article in early December about there being 15 teams wearing alternate helmets next year. The first year where the "one helmet rule" is lifted. My mind went spinning on which teams it would be so I created my own set of teams (in no particular order) that I'd like to see! Behind each concept is a reference photo for the whole uniform. I have a fun reveal and explain more in my YouTube video so check that out. Enjoy.
Here are the helmets depicted in the video: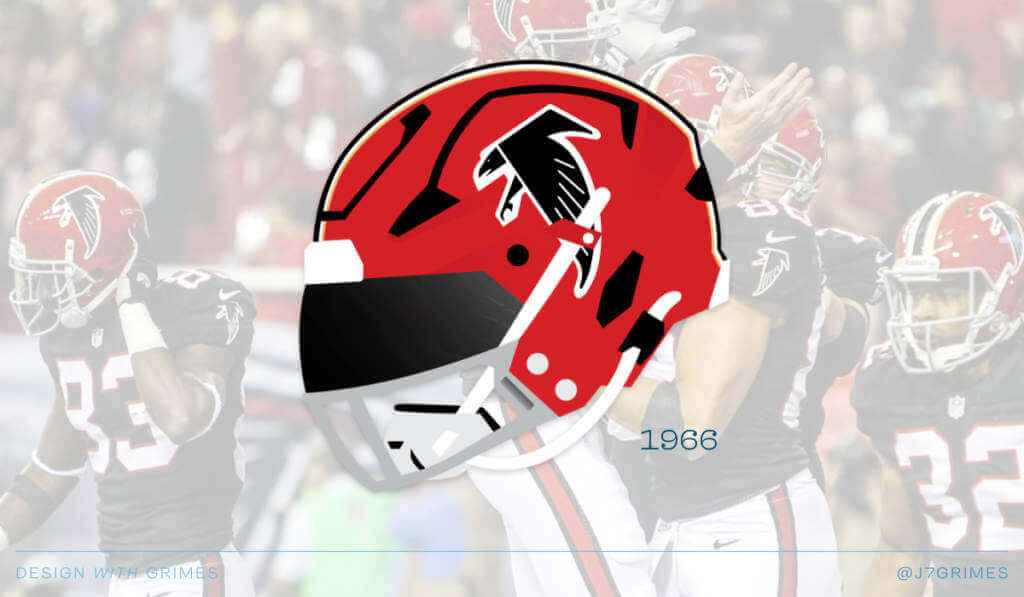 Atlanta Falcons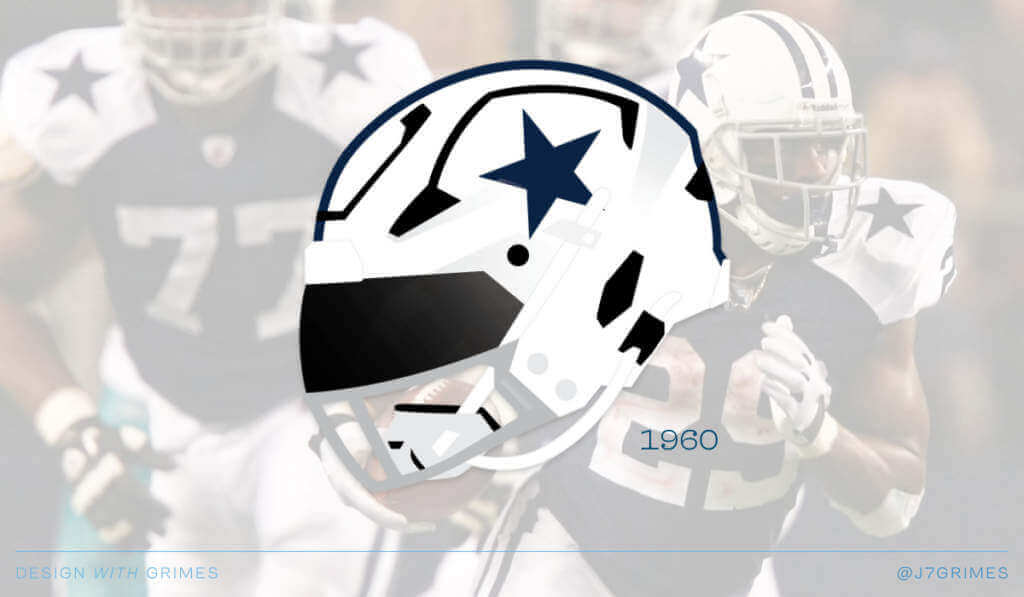 Dallas Cowboys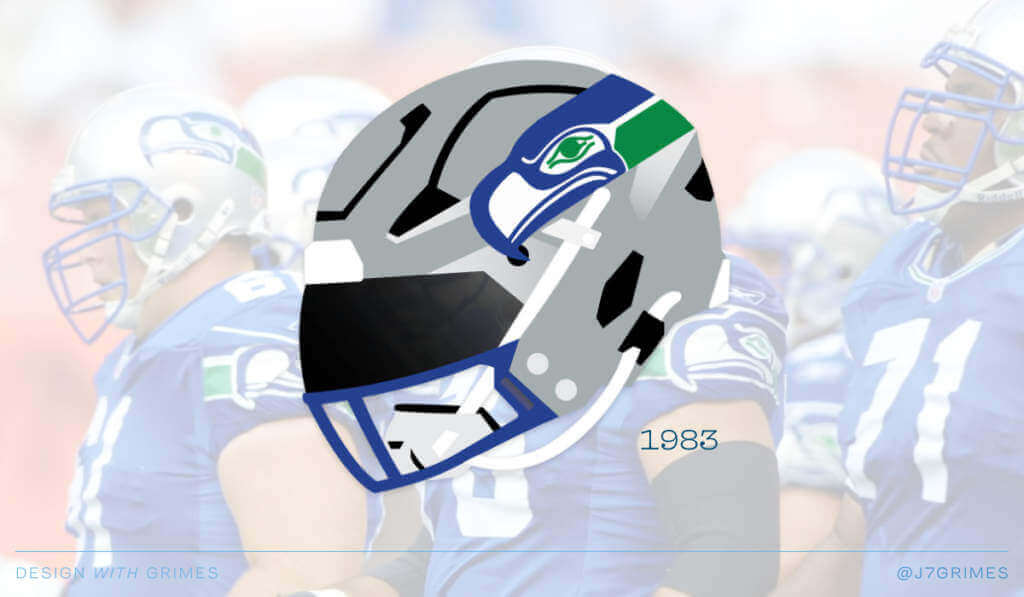 Seattle Seahawks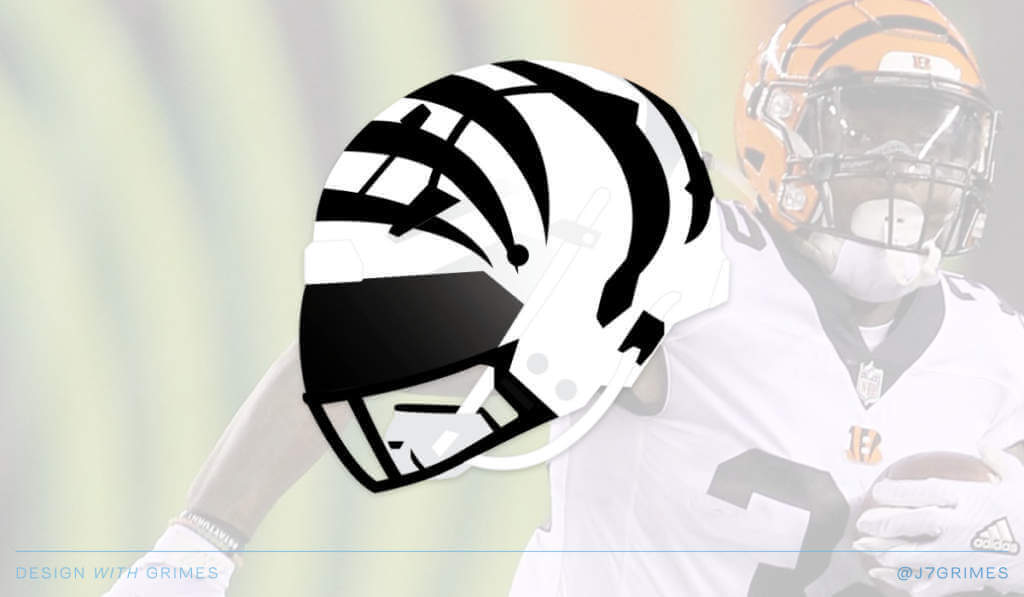 Cincinnati Bengals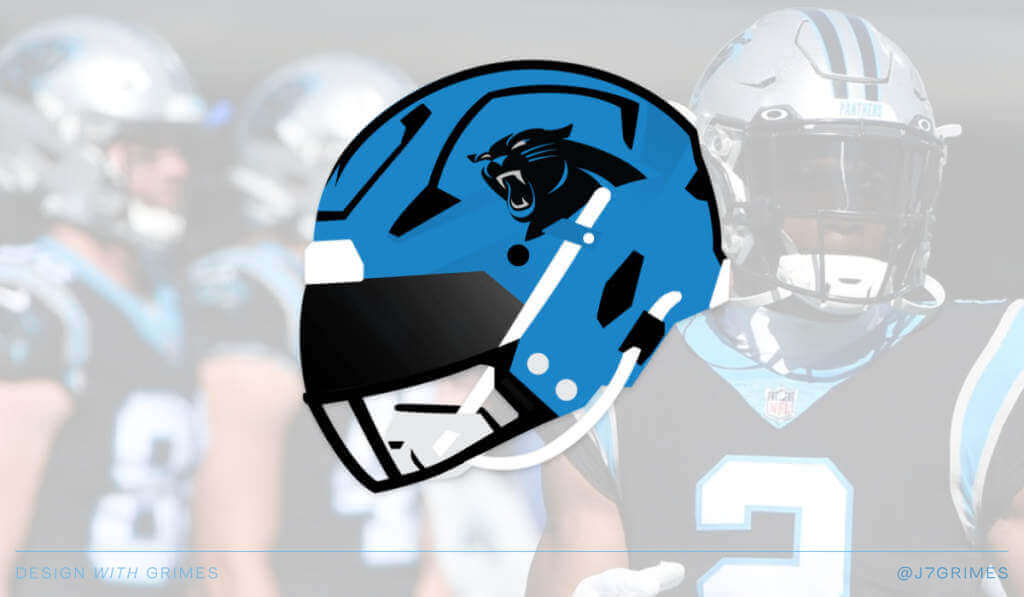 Carolina Panthers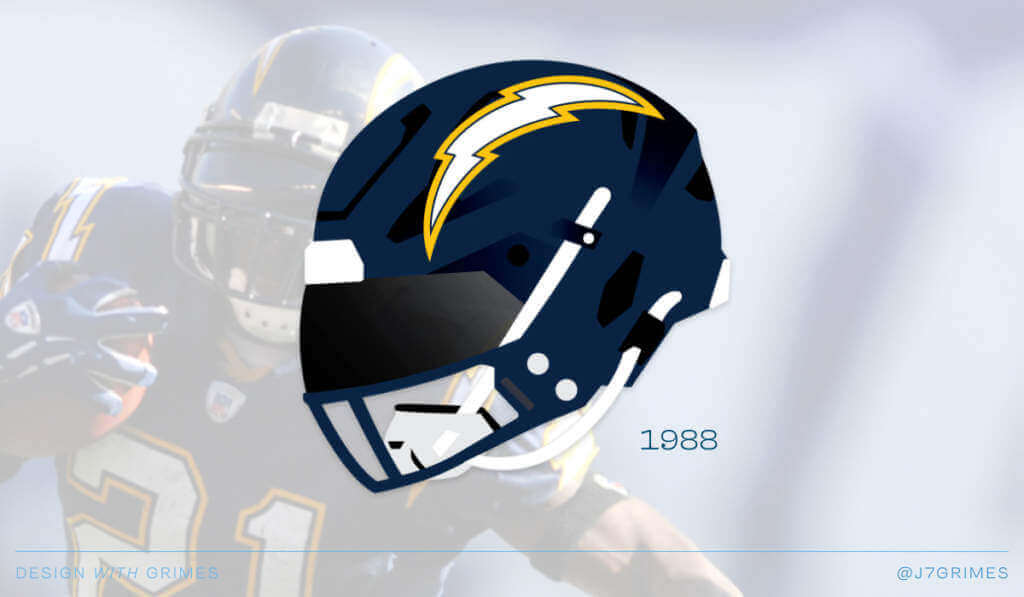 Los Angeles Chargers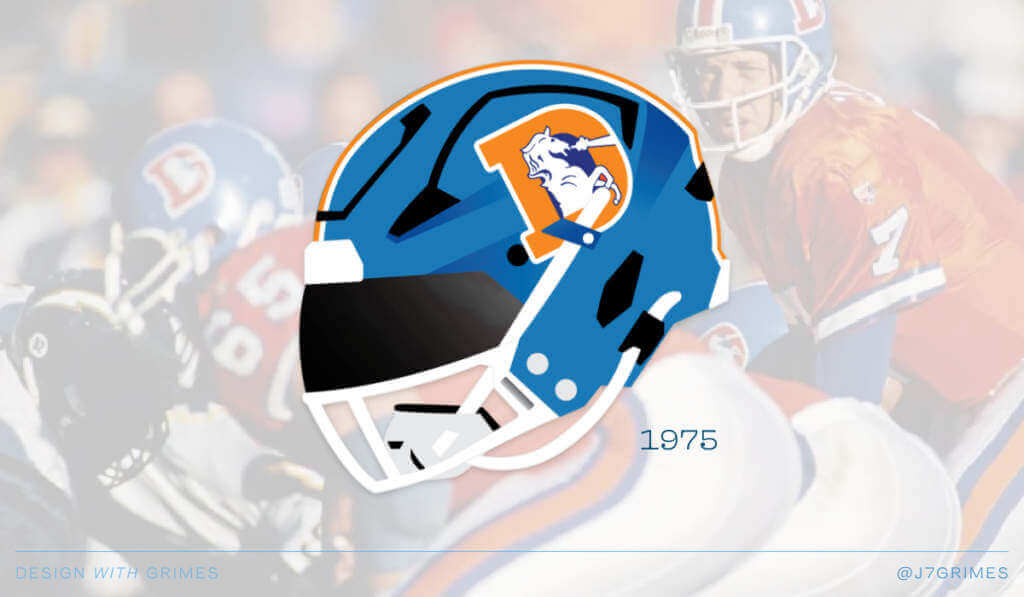 Denver Broncos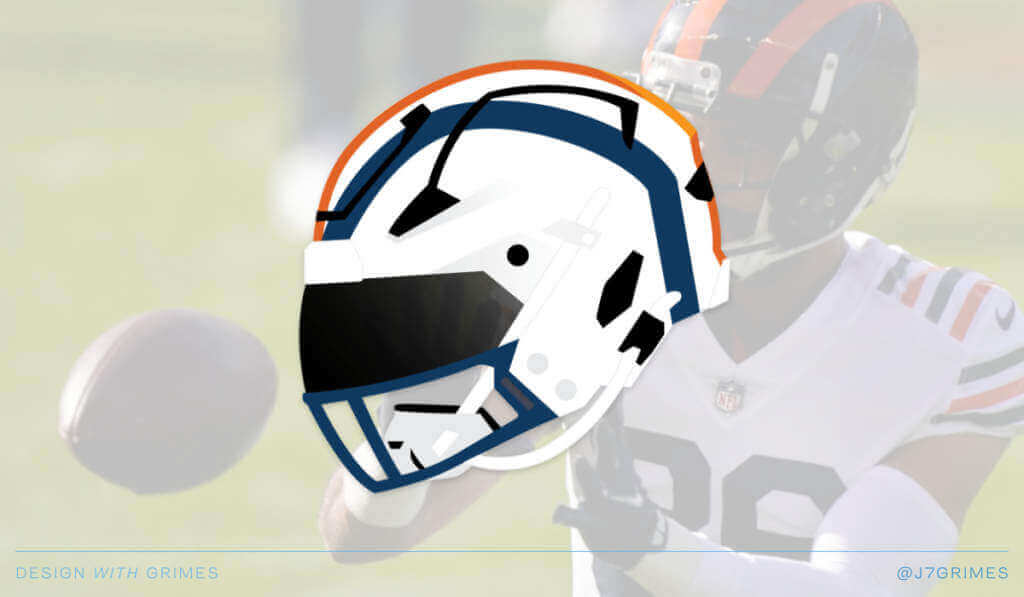 Chicago Bears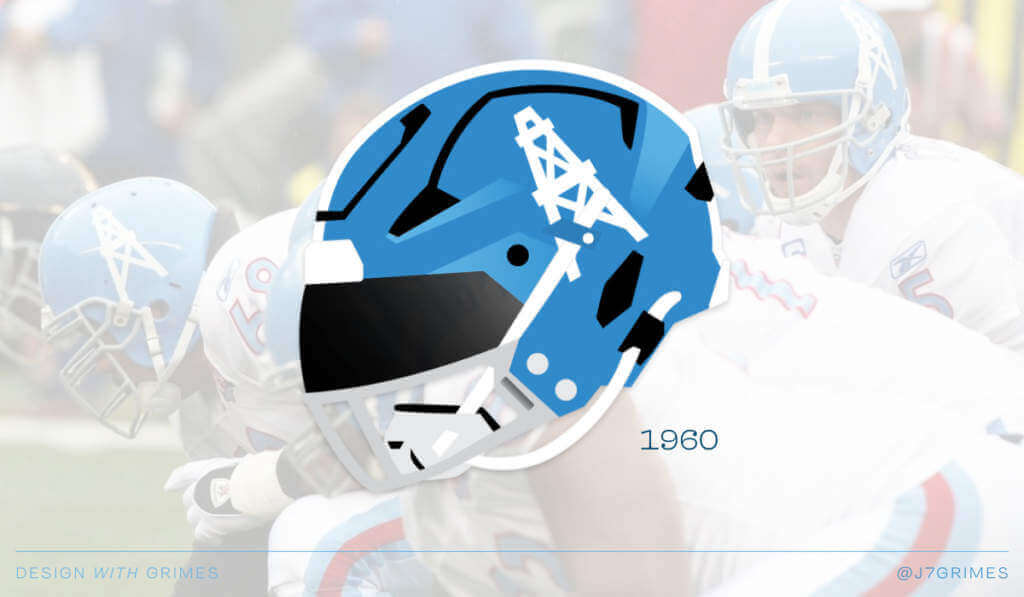 Tennessee Titans/Houston Oilers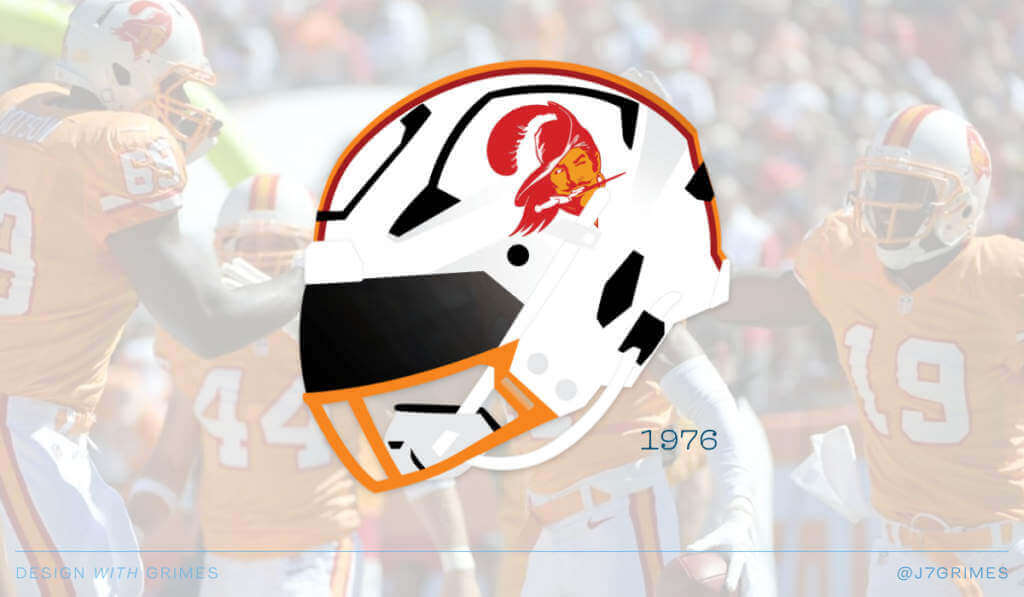 Tampa Bay Buccaneers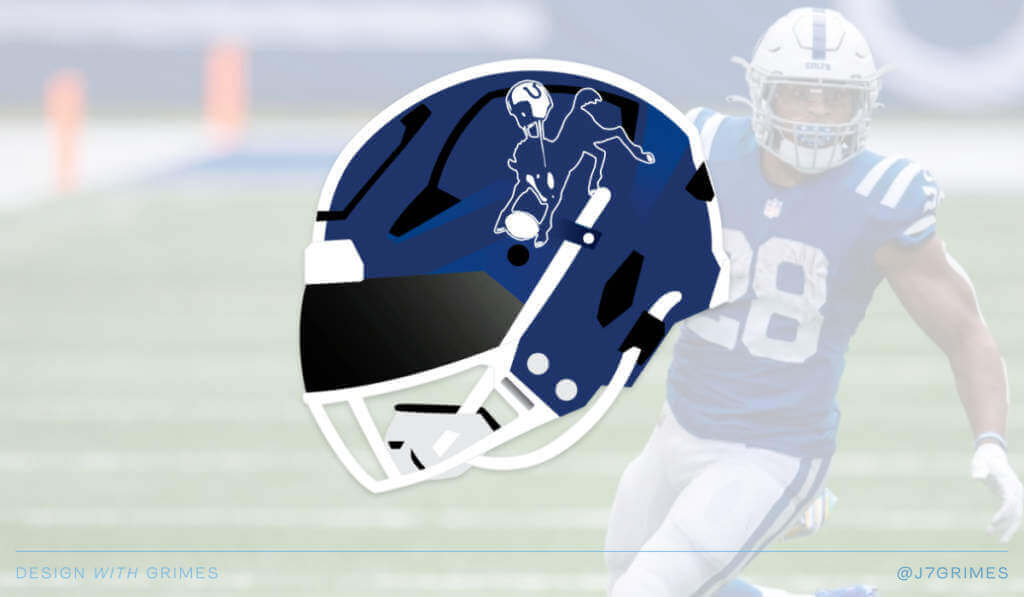 Indianapolis Colts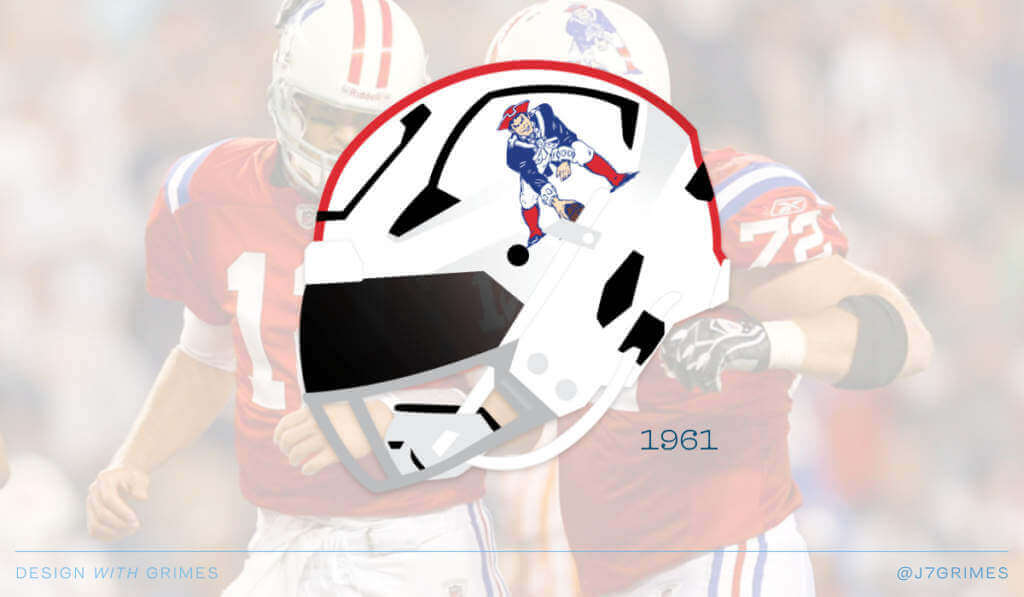 New England Patriots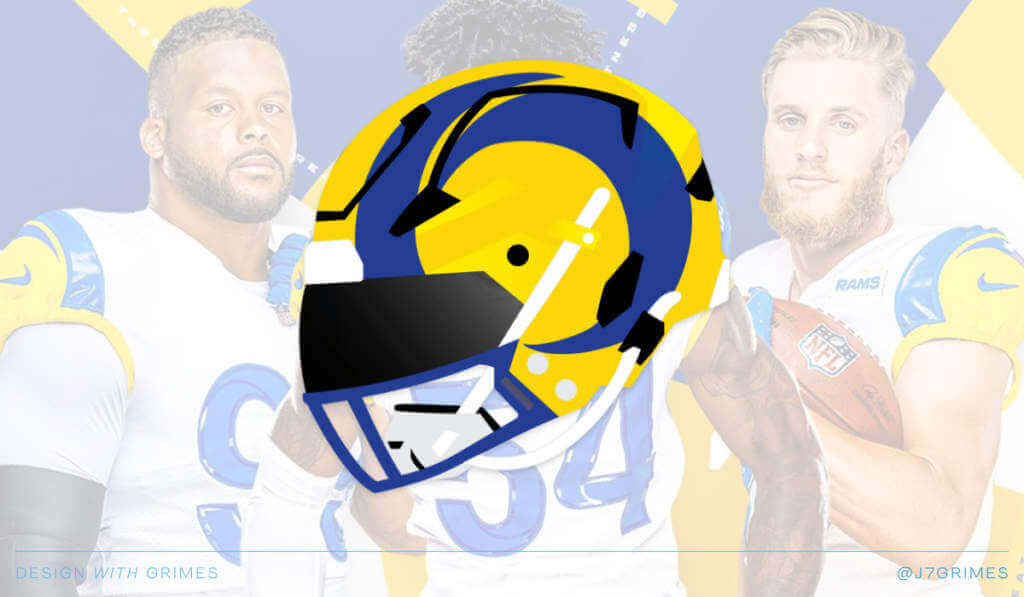 Los Angeles Rams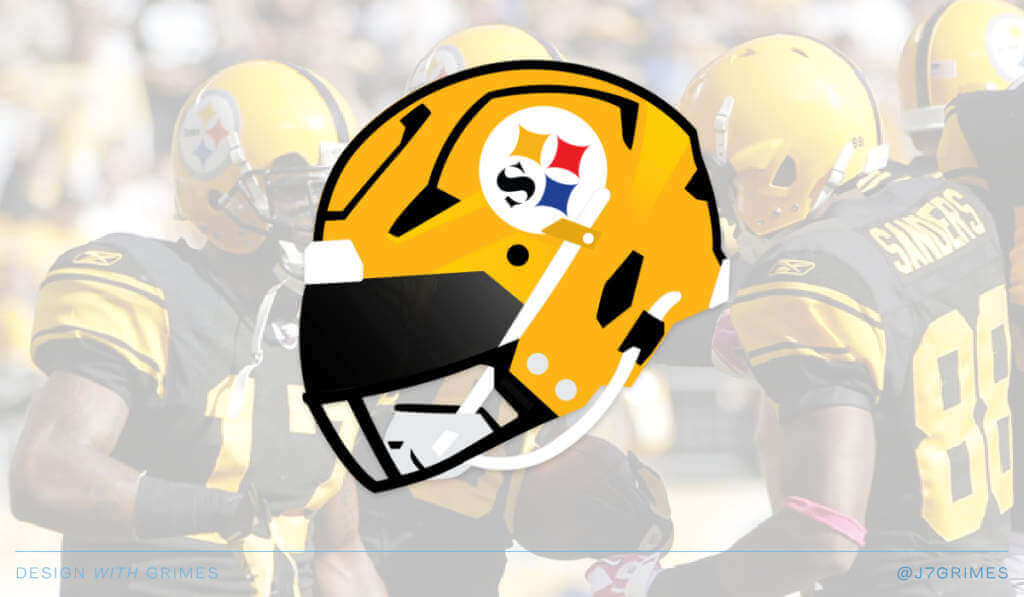 Pittsburgh Steelers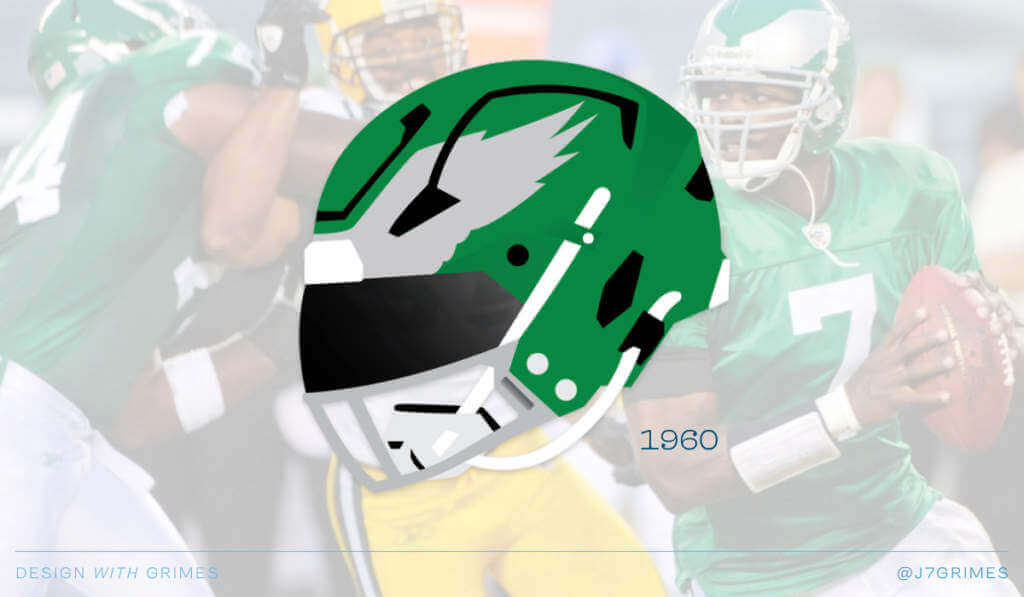 Philadelphia Eagles

There you have it. 15 possible alternate NFL helmets that we may see next year. If interested, here is an interactive link to click around yourself.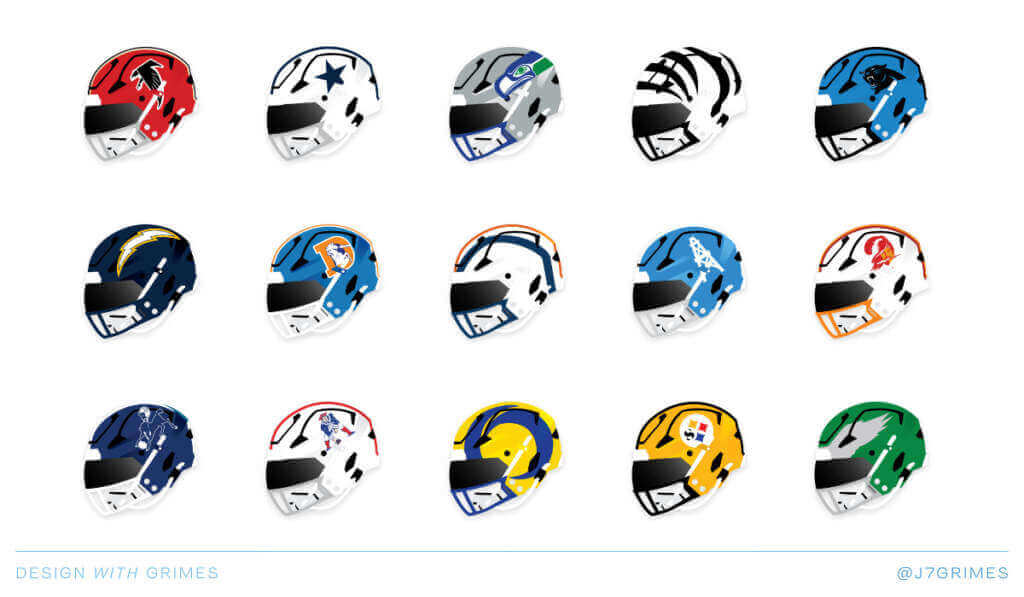 Can't wait to see how the actual teams reveal their alternate shells!
• • • • •
And there you have it. Thanks, Jordan!
What do you guys think? And almost as importantly — what do you think of using video as the main portion of the lede story? Would this be something you'd like to see more of — or is this format better suited to the usual text/pictures? I'm curious whether or not this would be something that appeals to you as readers — please let me know in the comments below. I happen to love it (and Jordan's piece was very well done), but I'd love to hear what you think too.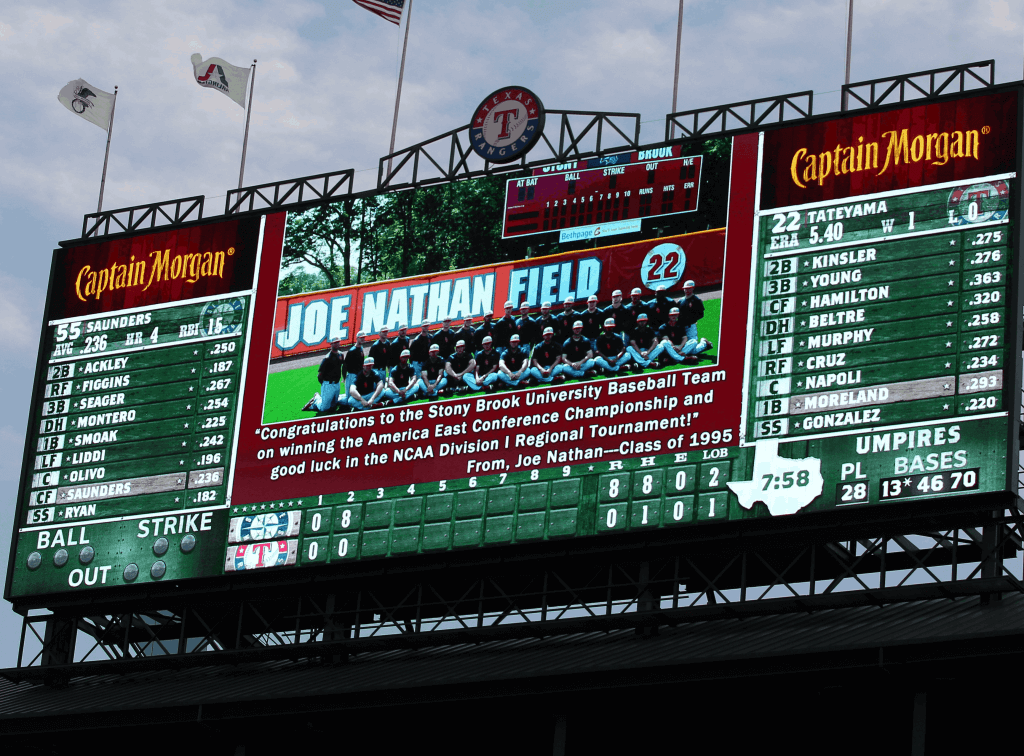 Guess The Game…
from the scoreboard
Today's scoreboard comes from Kelly Howard.
The premise of the game (GTGFTS) is simple: I'll post a scoreboard and you guys simply identify the game depicted. In the past, I don't know if I've ever completely stumped you (some are easier than others).
Here's the Scoreboard. In the comments below, try to identify the game (date & location, as well as final score). If anything noteworthy occurred during the game, please add that in (and if you were AT the game, well bonus points for you!):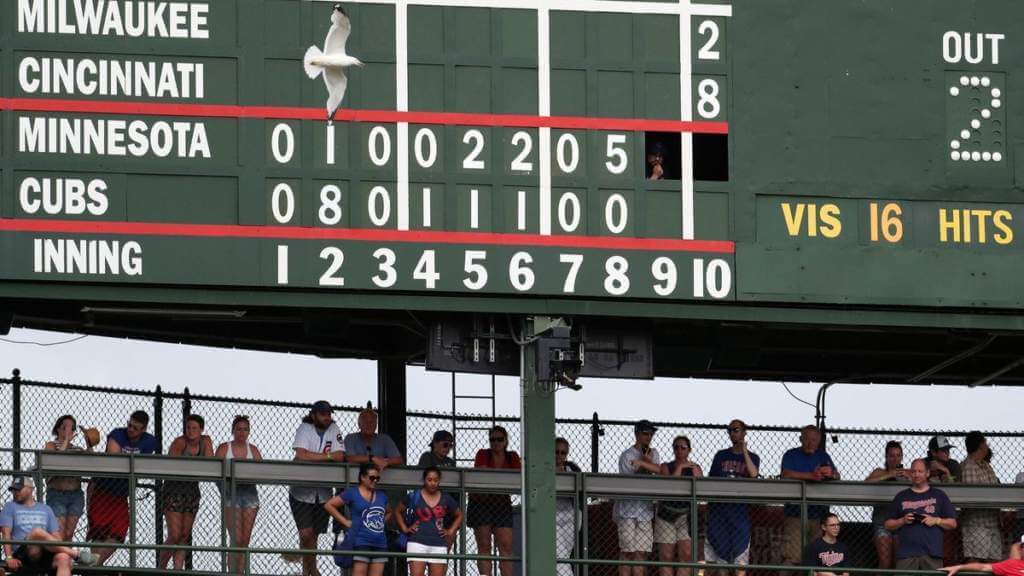 Please continue sending these in! You're welcome to send me any scoreboard photos (with answers please), and I'll keep running them.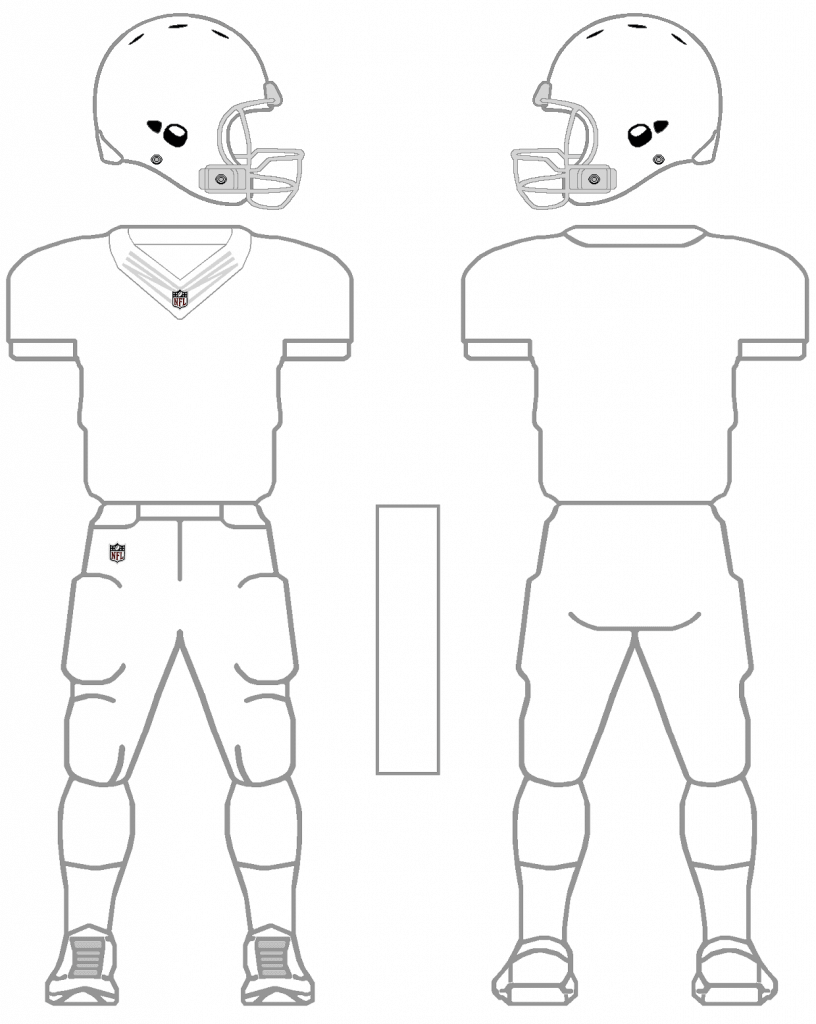 Uni Concepts & Tweaks
Time for more Uni Tweaks from the UW readership.
I hope you guys like this feature and will want to continue to submit your concepts and tweaks to me. If you do, Shoot me an E-mail (Phil (dot) Hecken (at) gmail (dot) com).
• • • • •
Today's concepts come from John J. Woods:
Hi Phil,

As a kid, drawing the Patriots logo was difficult because of all the detail.

The logo starts with shoulders. One arm is straight to the ball. The other is bent on the knee. Like the letter P.

Note: people talk about not using Native American imagery in logos. They also cannot create logos with, well, Caucasian imagery either. This logo avoids that.

John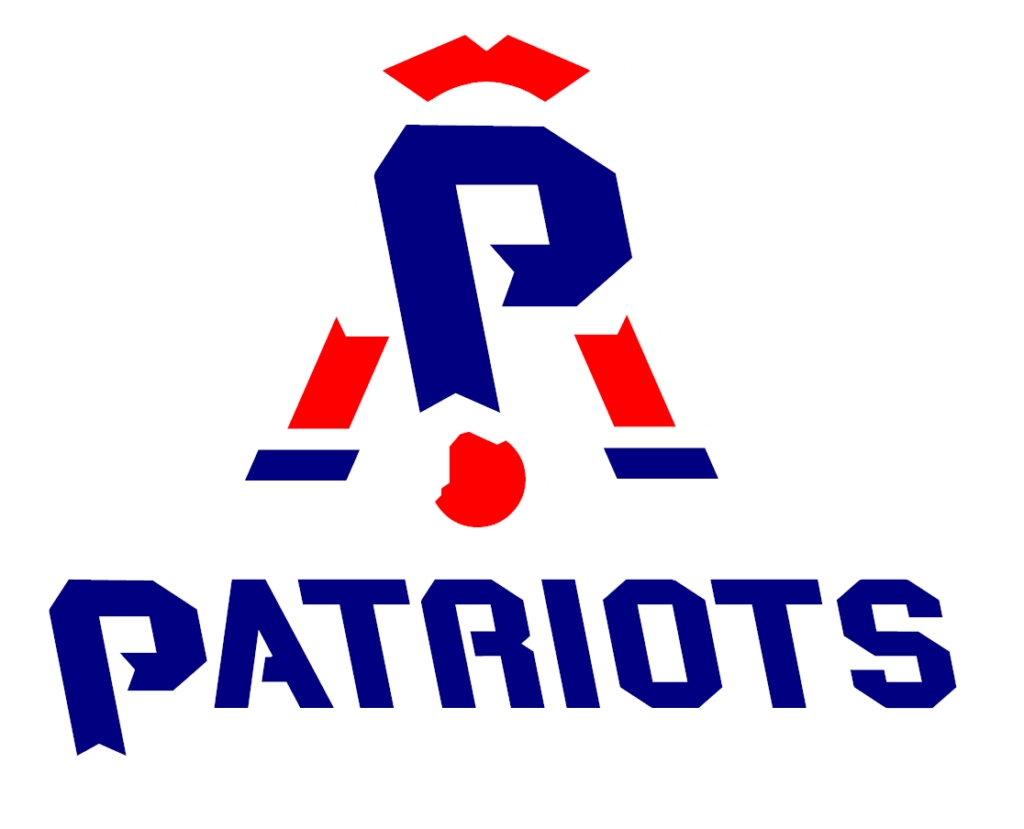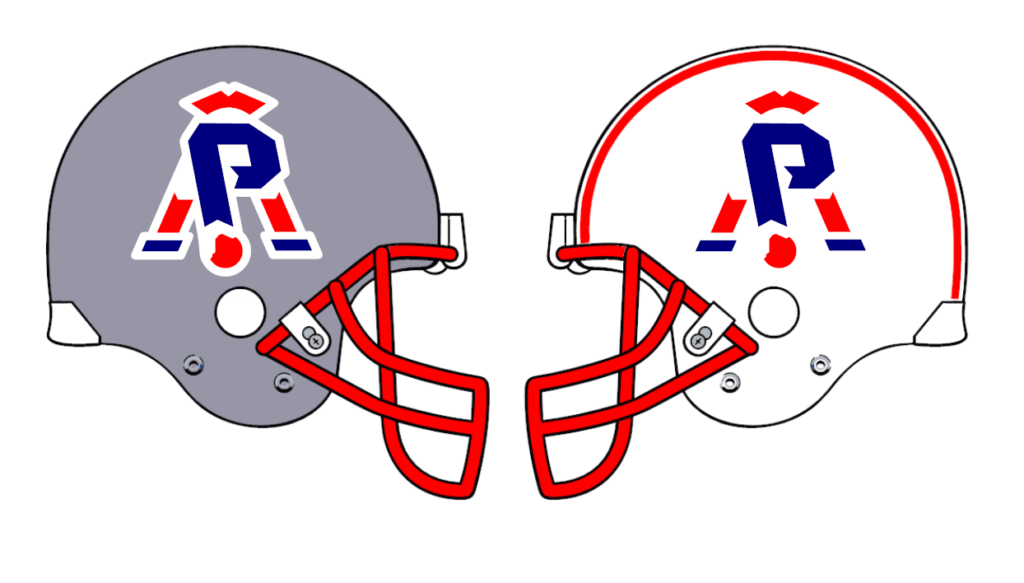 • • • • •
OK readers (and concepters). If you have some tweaks or concepts, shoot 'em my way with a brief description of your creation and I'll run 'em here.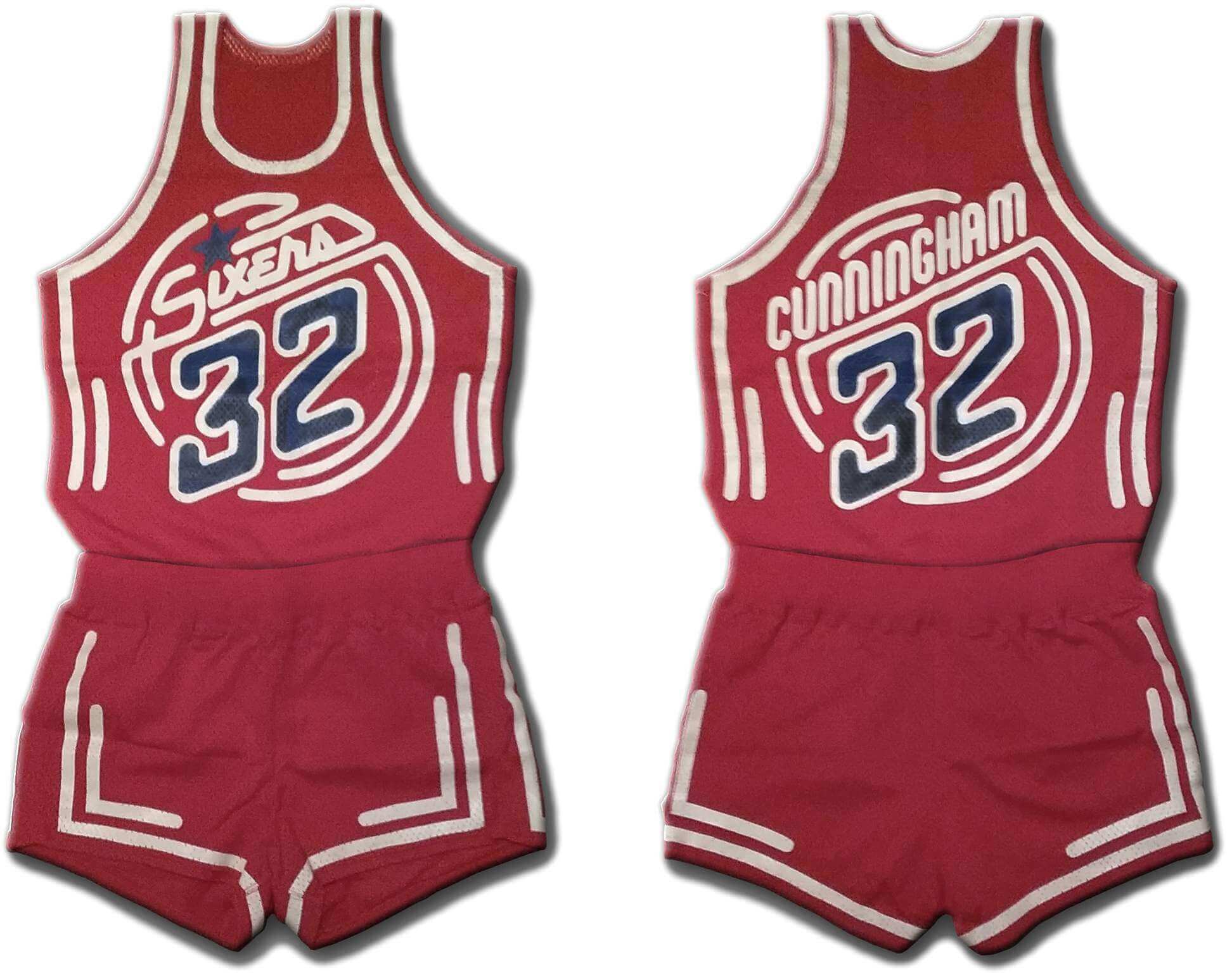 And new a few words from Paul Hi there. In case you missed it on Friday, my latest piece on Bulletin is an exclusive interview with the designer who created a prototype uniform for the 76ers in the early 1980s. As you can see above, the design had a neon sign motif, but it was more involved than that — it was meant to shimmer under black light — yowza!
It's a fascinating story, loaded with photos and original mock-up drawings. I hope you'll check it out here.


The Ticker
By Anthony Emerson



Hockey News: The logo for the 2022 Heritage Classic, to be held in Hamilton, On., has been revealed. … The Premier Hockey Federation has revealed their 2022 All-Star Game logo (thanks, Jamie). … The ECHL's Kalamazoo Wings painted their ice in rainbow colors for pride night. The Wings will also be wearing rainbow-accented sweaters (from Wade Heidt).

NBA News: This New York Daily News article discusses how the Knicks have seemingly nixed their "Classic Edition" unis for the foreseeable future, being pulled for the league's jersey schedule site (from Nicklaus Wallmeyer).

Soccer News: A small club from the Brazilian state of Tocantins, Taquarussú EC, has completely stolen Toronto FC's crest (from Andreas Papadopoulos). … Borussia Dortmund are letting anyone submit a design for their 2023-24. Submissions will be accepted until February 6. After that, a jury of nine, including club captain Marco Reus, will pick nine favorites which will then go to the public for a vote in March.

Grab Bag: The town of Bath, Maine, has a new logo. … The superintendent of Edina, Minn., public schools has decided to drop the school system's hornet logo after the former student who designed it filed a copyright infringement lawsuit on Monday (from Aaron Richards).


Uni Tweet of the Day
Screw the throwback helmets…just have the 'pokes wear these shades again.
Staubach. The 1978 NFC Championship. 43 years ago today.

No blue jersey curse on this day for the #Cowboys, just a stud in a gorgeous uniform. pic.twitter.com/QAv0Mt3OkC

— Kevin Gallagher (@KevG163) January 7, 2022


And finally… that's all for today. Big thanks to Jordan for that really neat presentation. I'd bet at least half the helmets he's identified will end up being worn next season.
Everyone have a great Saturday and I'll catch you back here on the morrow. Until then…
Peace,
PH